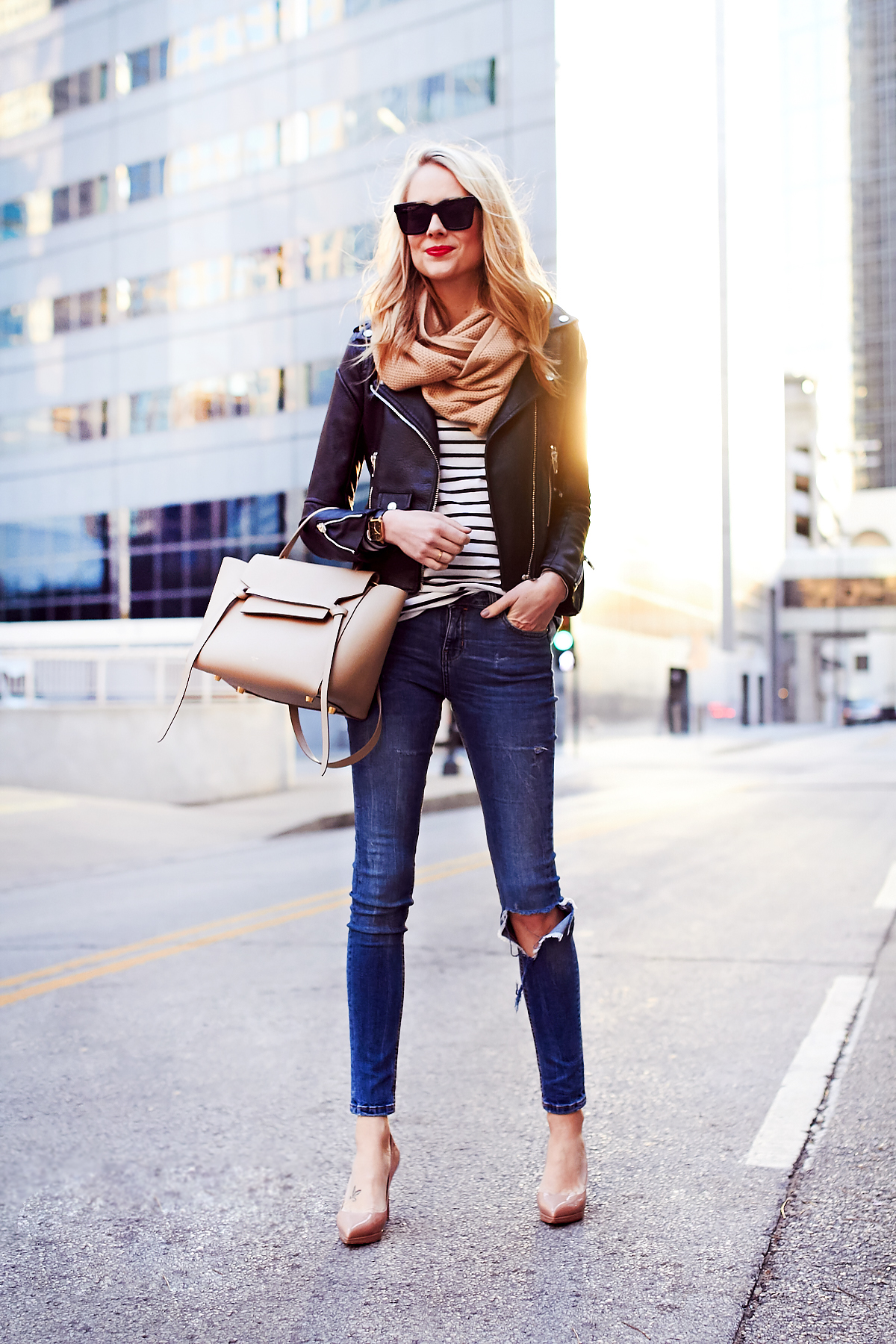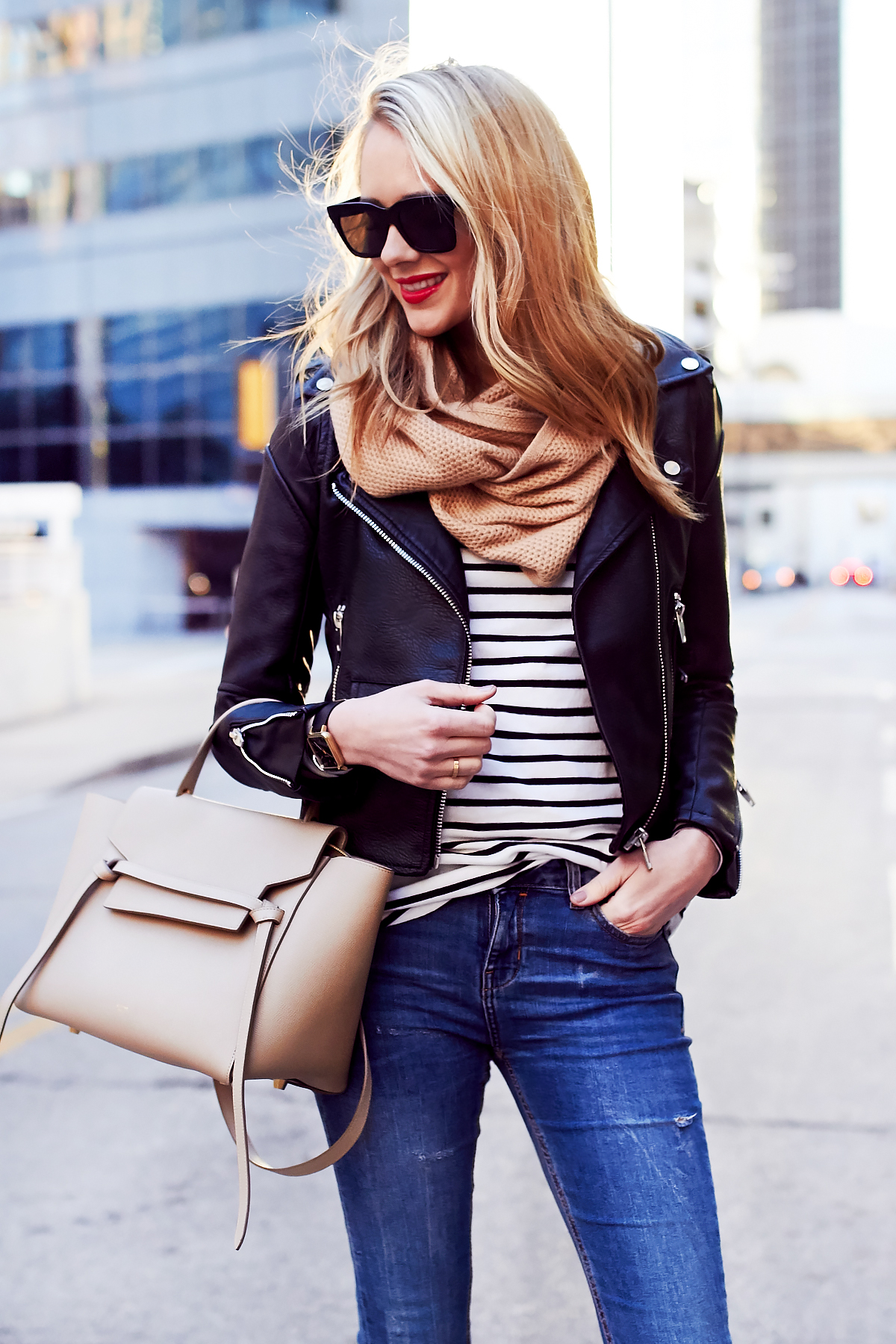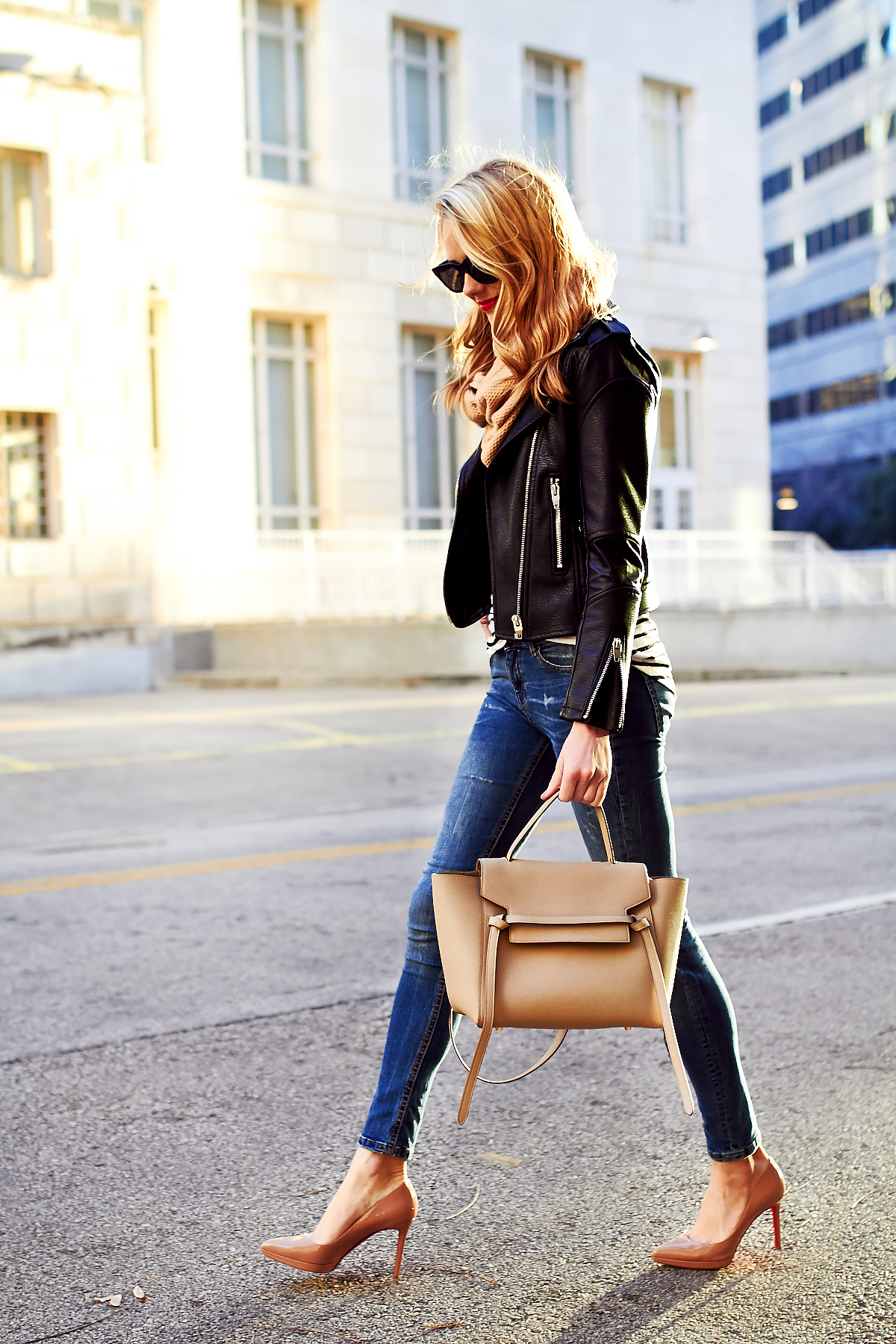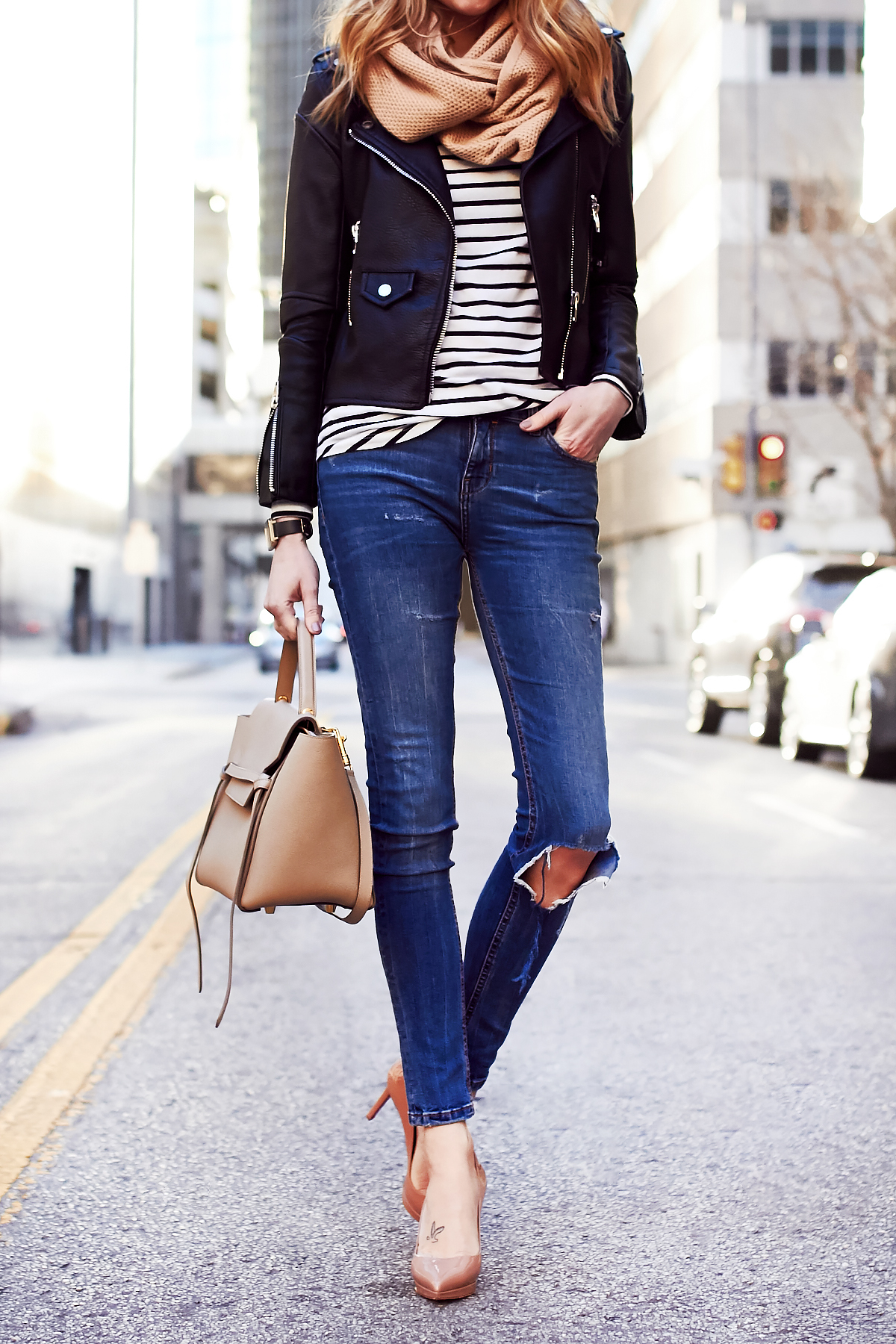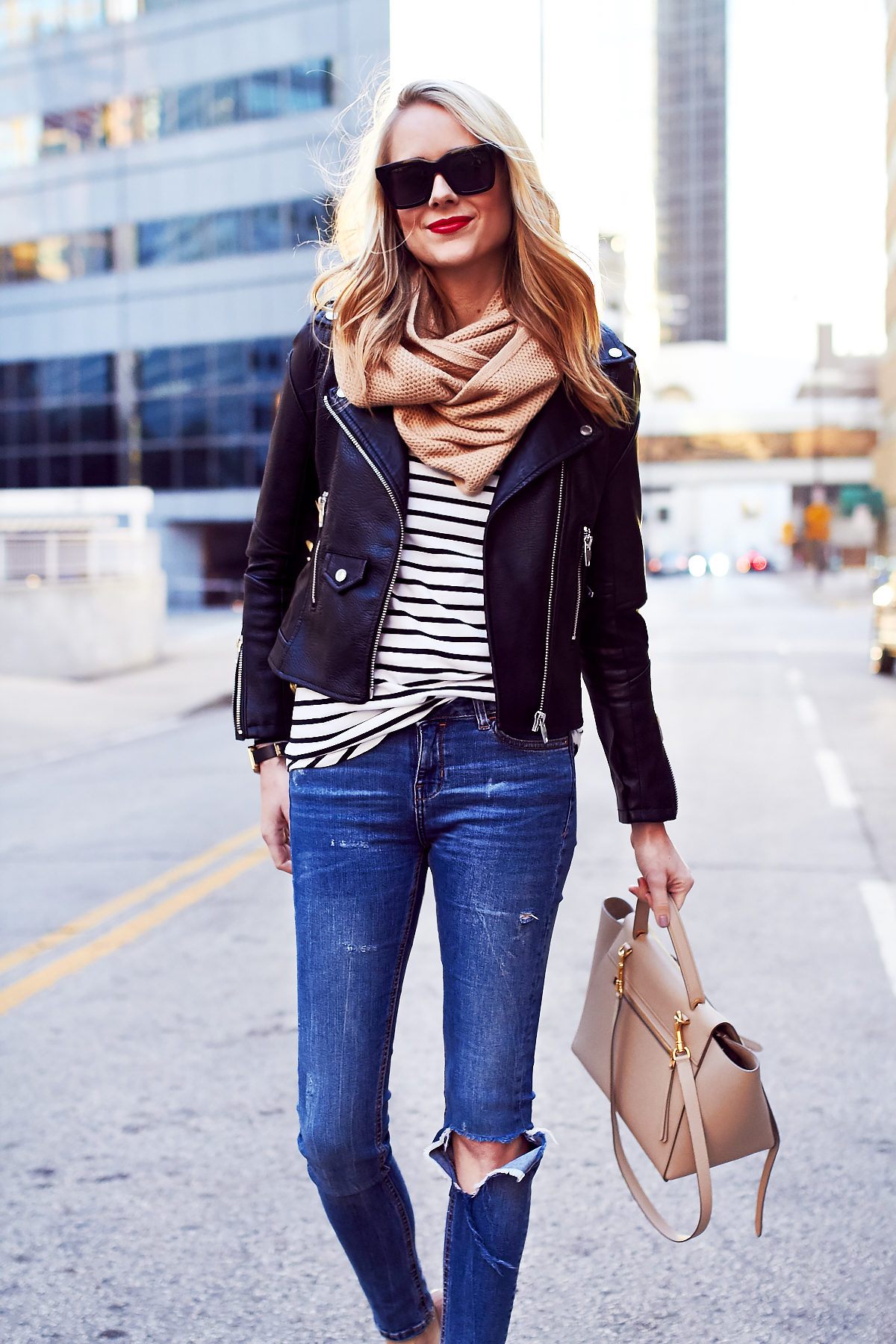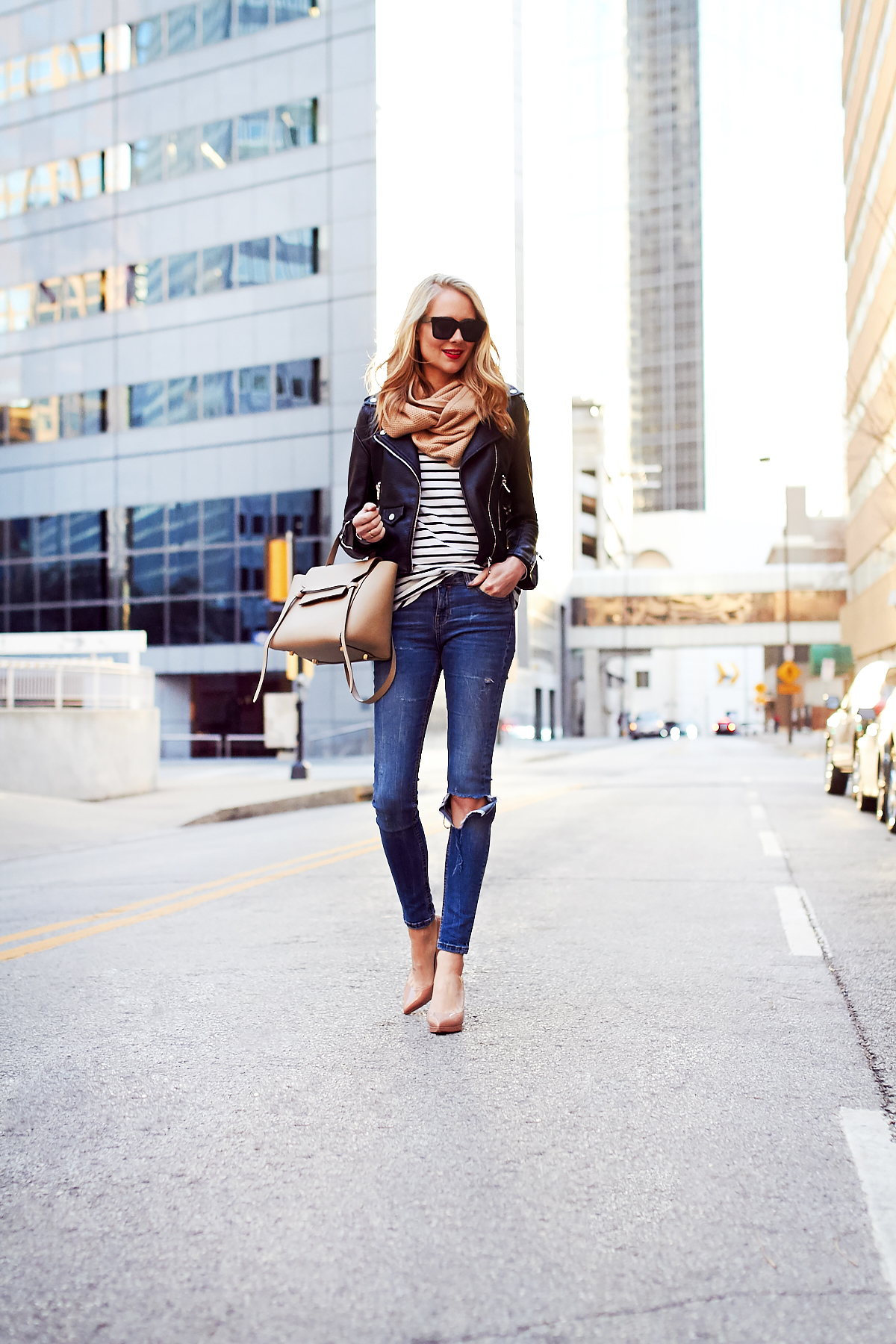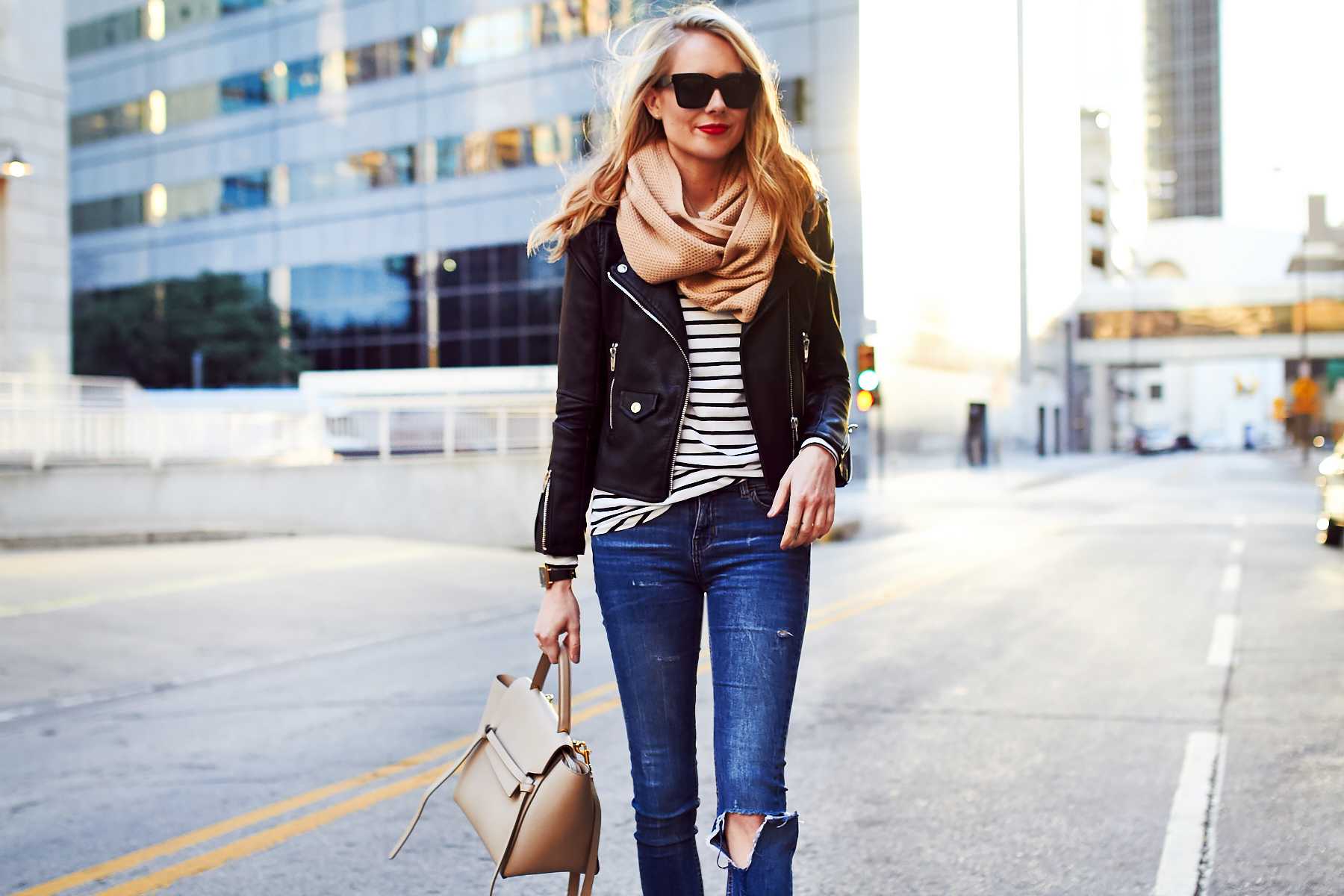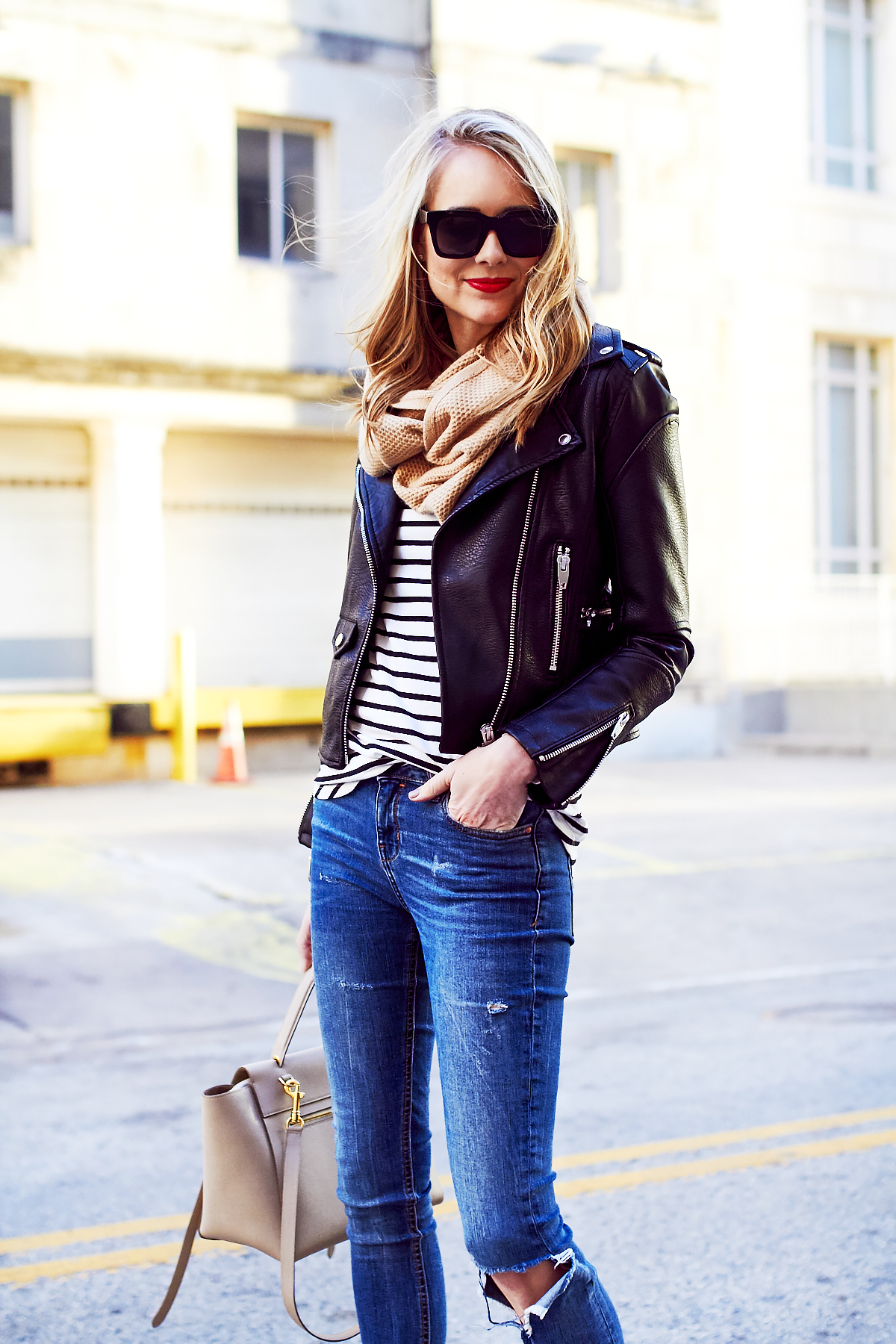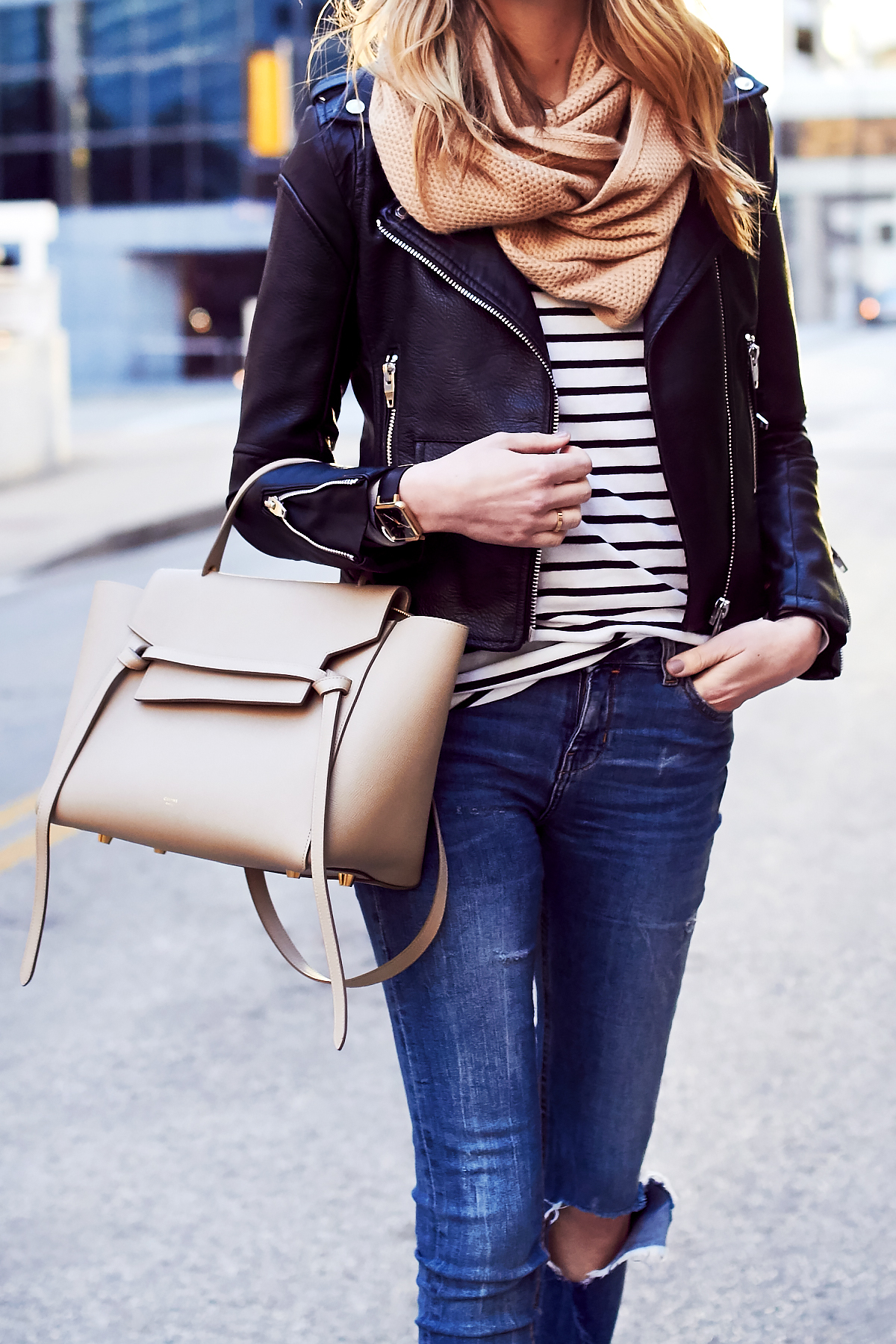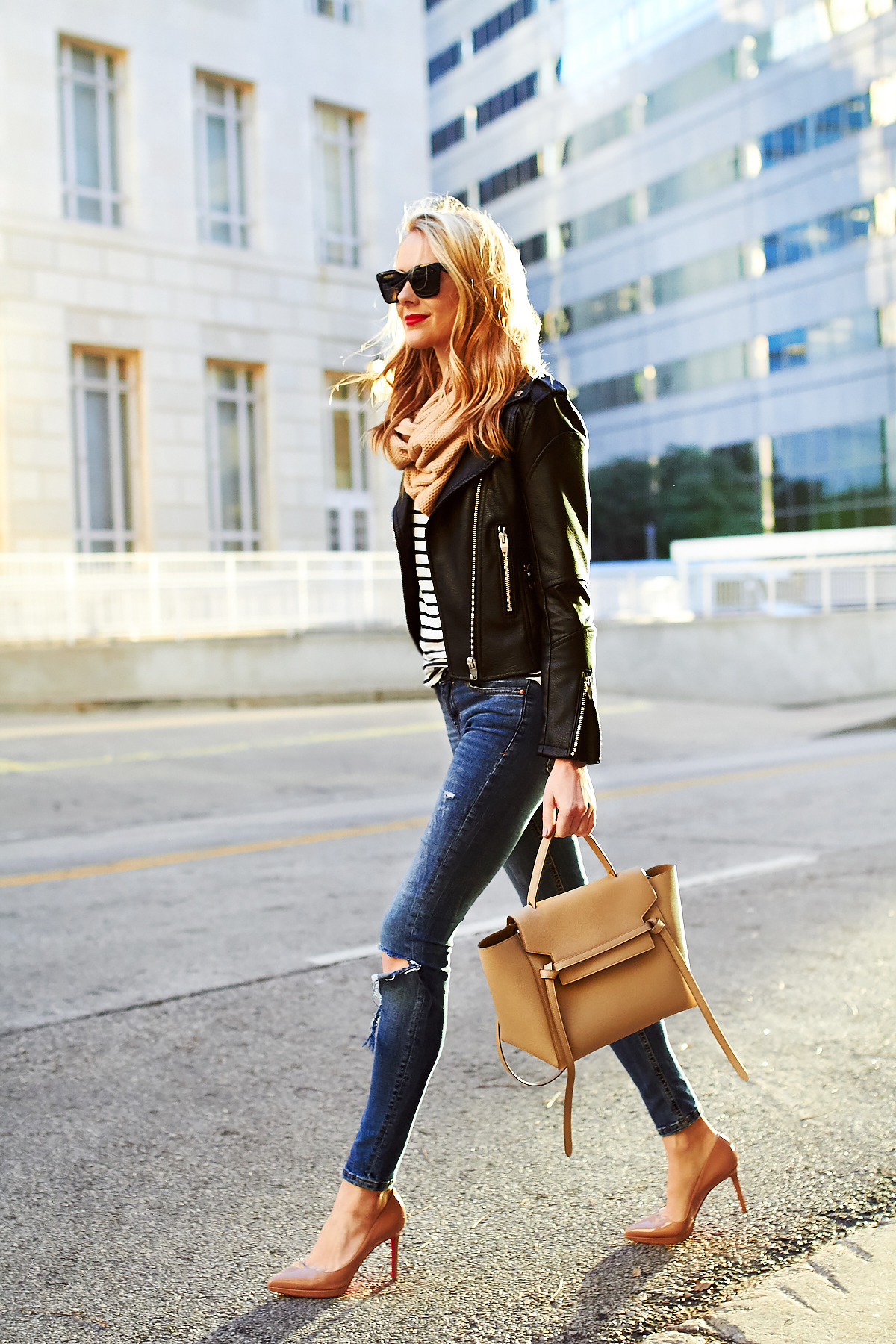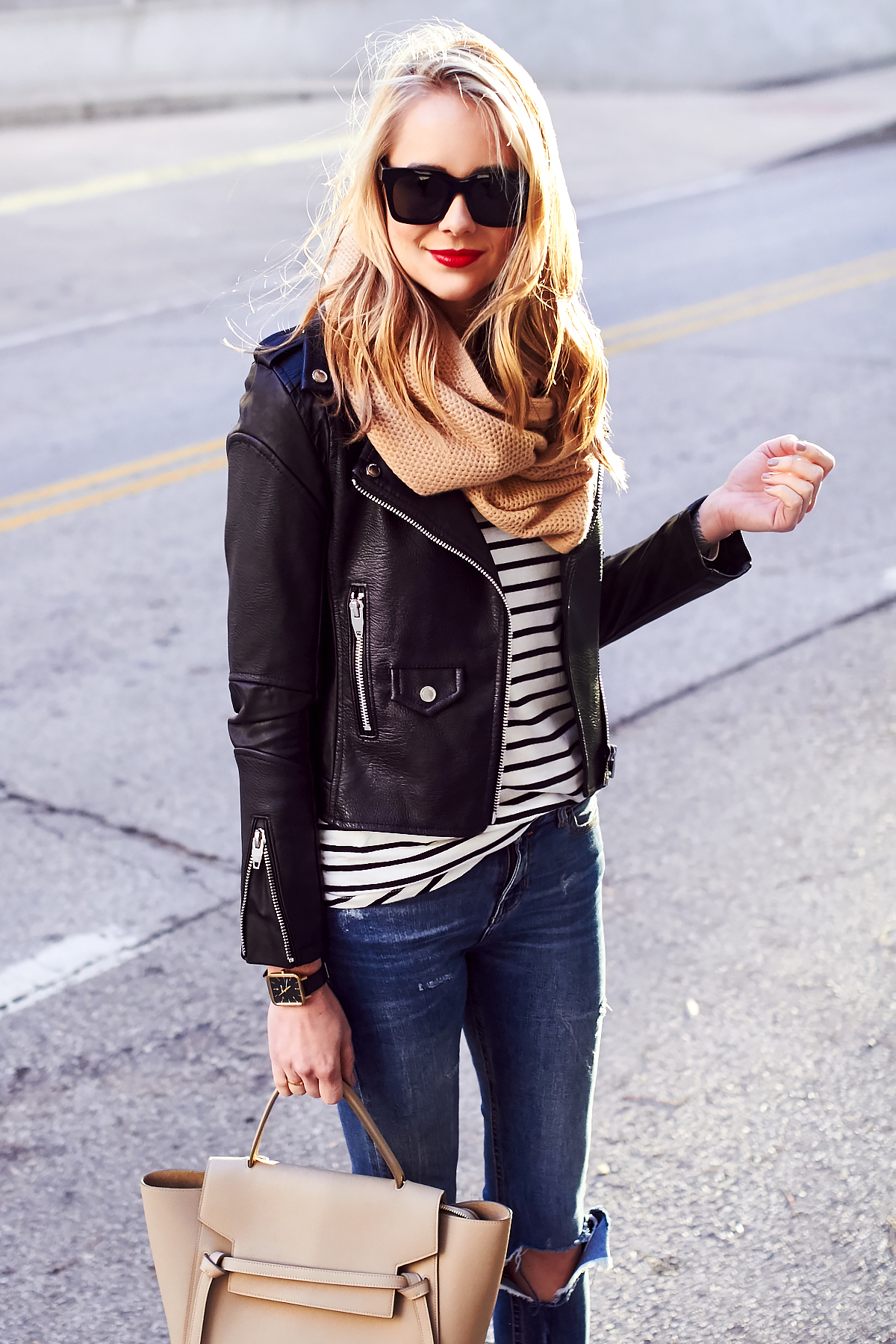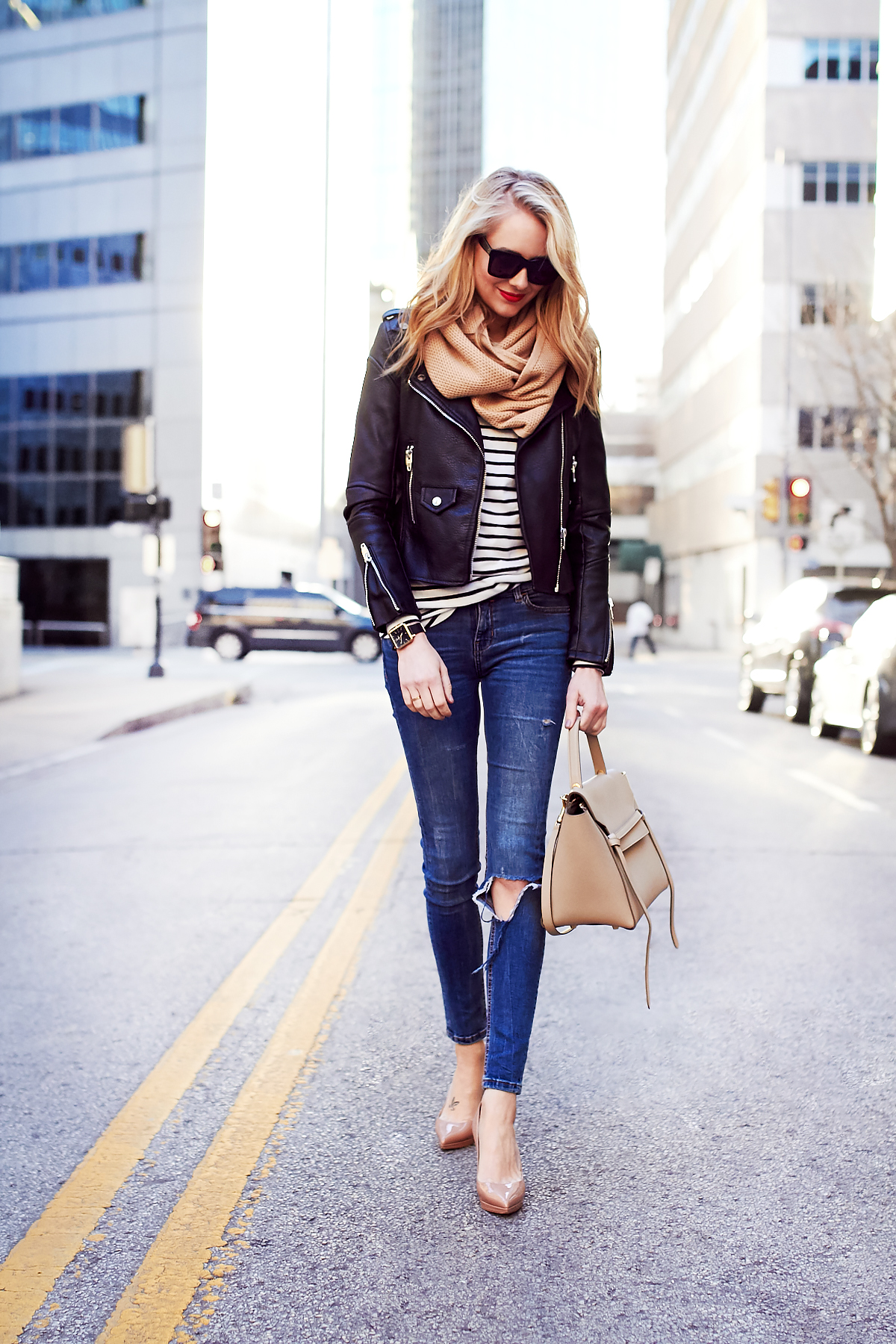 My wardrobe will always consist of essentials – they are the staples to building a great foundation. Today I'm sharing 3 classic essentials that every closet needs – no matter your style! These items are always in rotation and always completing my looks effortlessly.
A Black Faux Leather Jacket. This timeless piece is the most versatile of them all! Layer it over a tshirt and jeans for a casual weekend look, or pair it with a feminine dress for an edgy and flirty combo.
A Striped T-Shirt. There is really nothing more classic that stripes in my book. Flattering, chic, effortless and can be worn with practically everything! When I find a striped t-shirt I love, I buy a few since I wear them so often!
Nude Pumps. There are a few things I will monetarily invest in within my wardrobe. Handbags & shoes. These pieces will last longer when properly cared for. Earlier this year I decided to invest in a great pair of nude pumps for "special occasions." Turns out I loved them so much they have become my go-to. But if you are still looking for a budget friendly option these (golden caramel leather) are still a favorite of mine.
Jacket: Nordstrom | Top: Similar | Jeans: Similar | Heels: Christian Louboutin | Scarf: Nordstrom | Handbag: Celine | Sunglasses: Celine | Watch: Nixon | Lipstick: NARS 'Annabella'