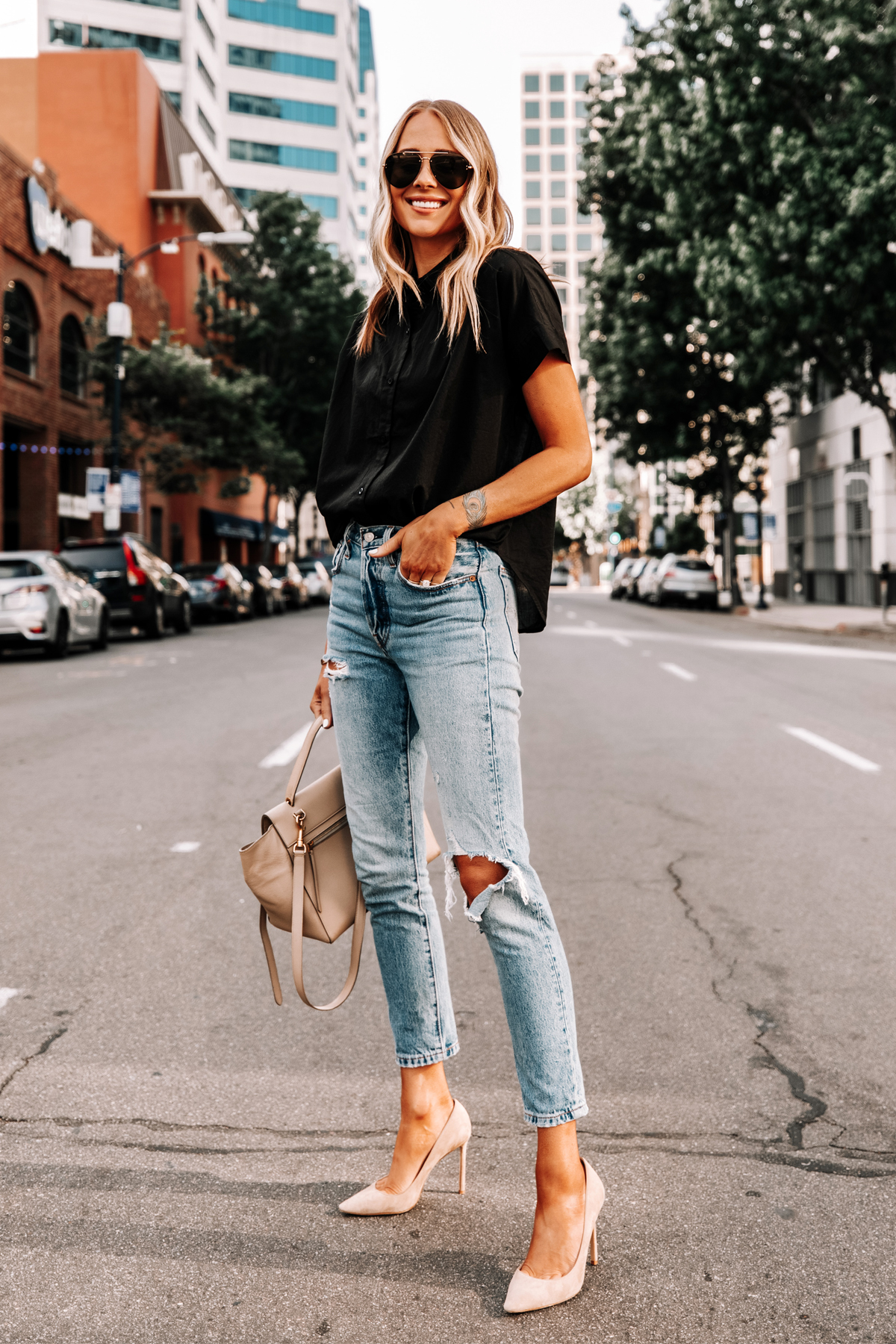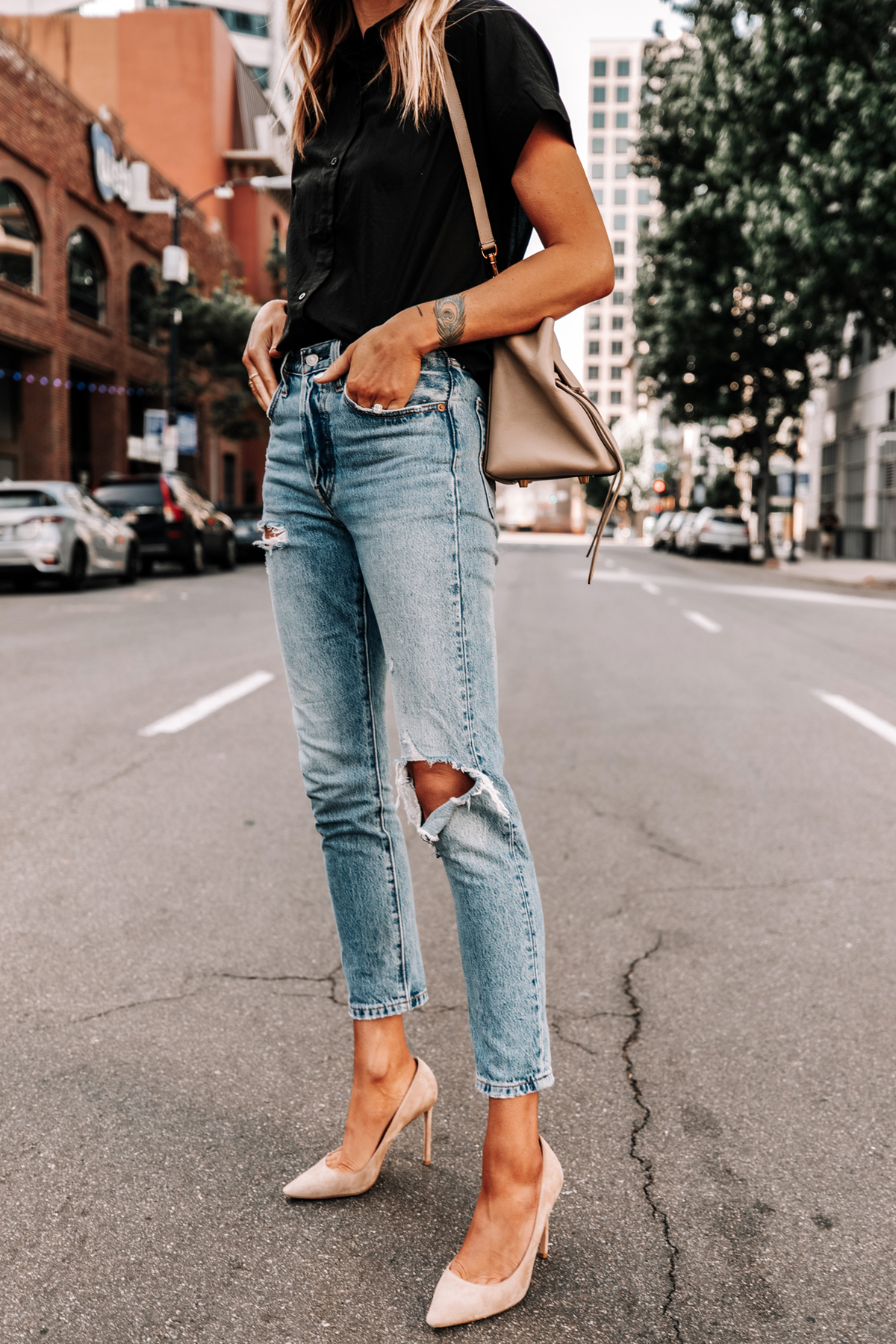 "Jeans, heels, and a cute top." This is my answer to friends and strangers alike when they ask me "What should I wear?!" We've all been there: You're staring down your closet with not a lot of time left to decide on an outfit and feel like you have nothing to wear, even with your clothes staring you right back in the face. In moments like these, throwing on your favorite pair of jeans with a solid top and a great pair of heels works 100% of time!
One of my favorite looks is a casual button down shirt outfit. The square air shirt from Everlane is the quintessential casual, classy button down that looks good with just about anything. Made from 100% cotton, it's so soft, so breezy, and creates the relaxed short sleeve button down shirt outfit of casual girls' dreams! When you put it on with a pair of great jeans like the 501 skinny jeans that I swear by, it instantly creates a casual vibe that's easy to wear from day to night. Pop it up with a pair of heels and a handbag, and you're good to go! It's really that simple.
Remember: When in doubt, jeans, heels, and a cute top!
Button Down Shirts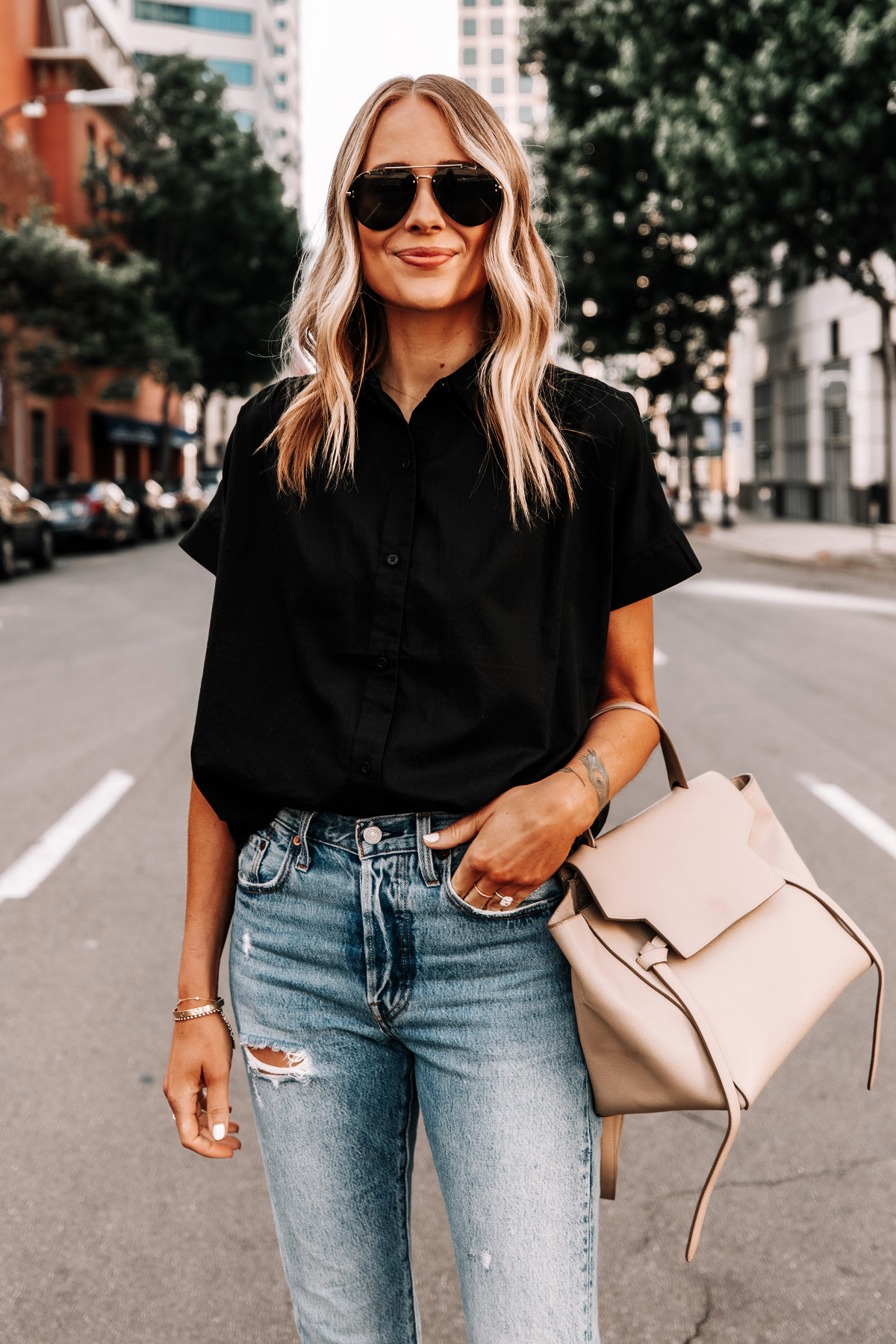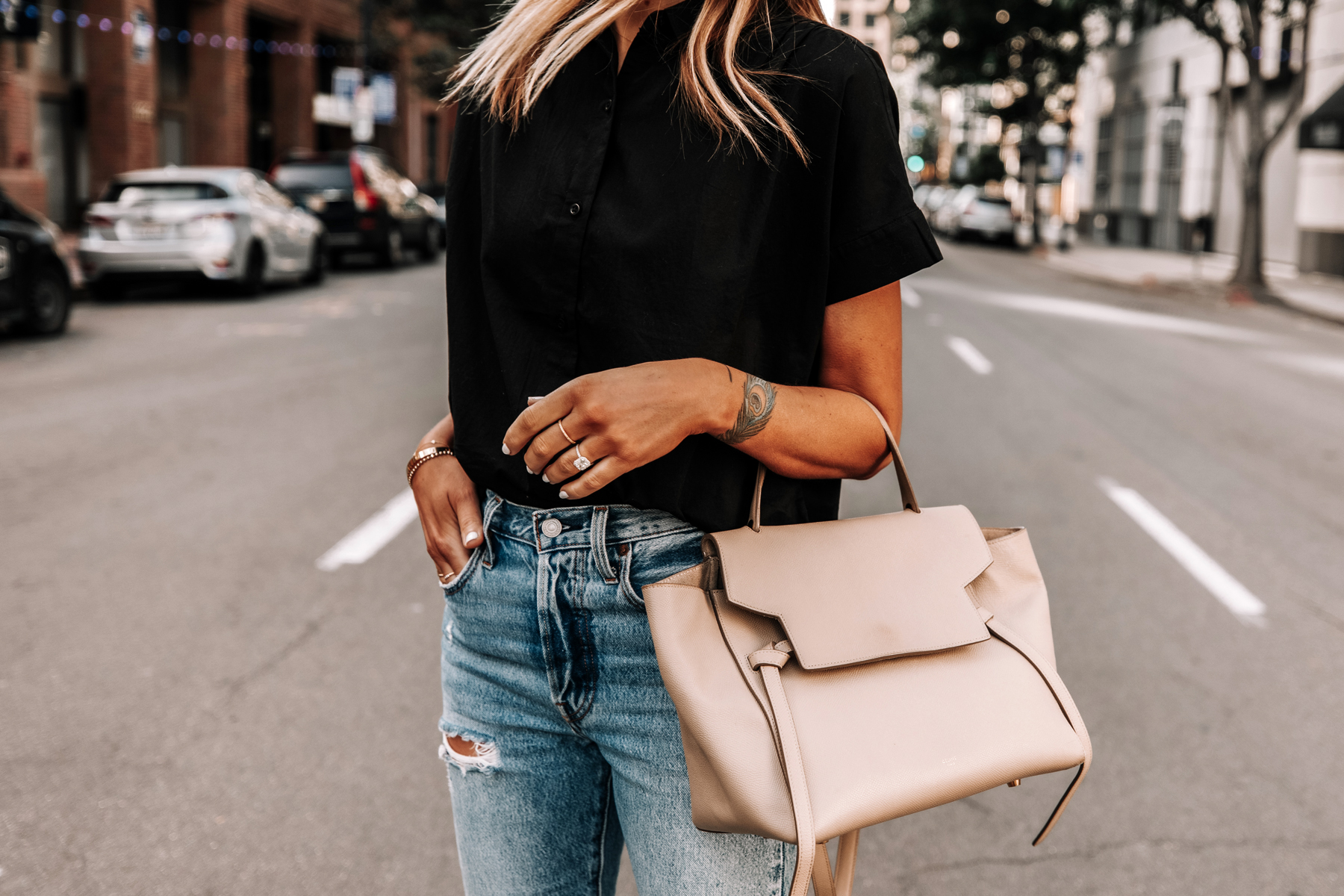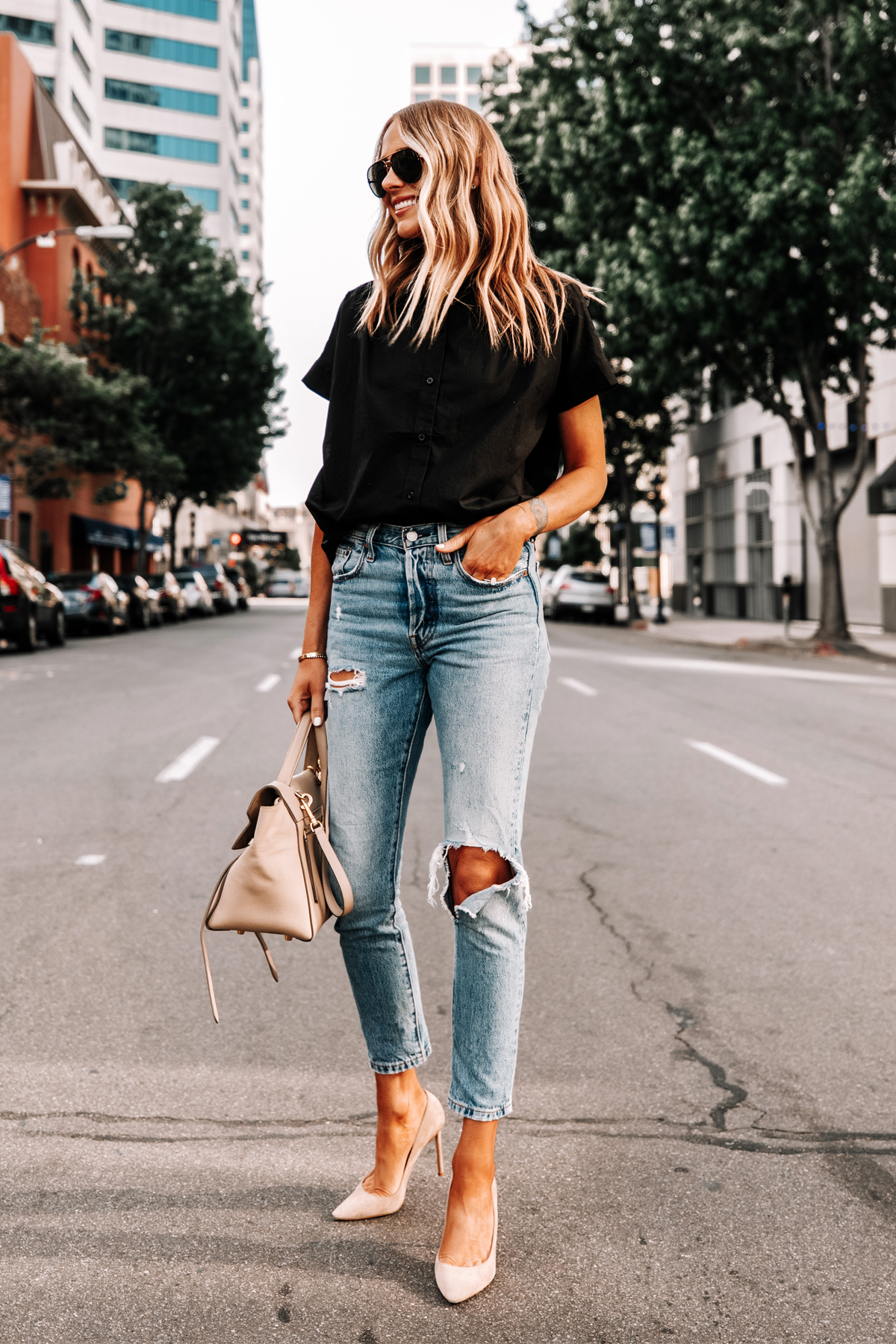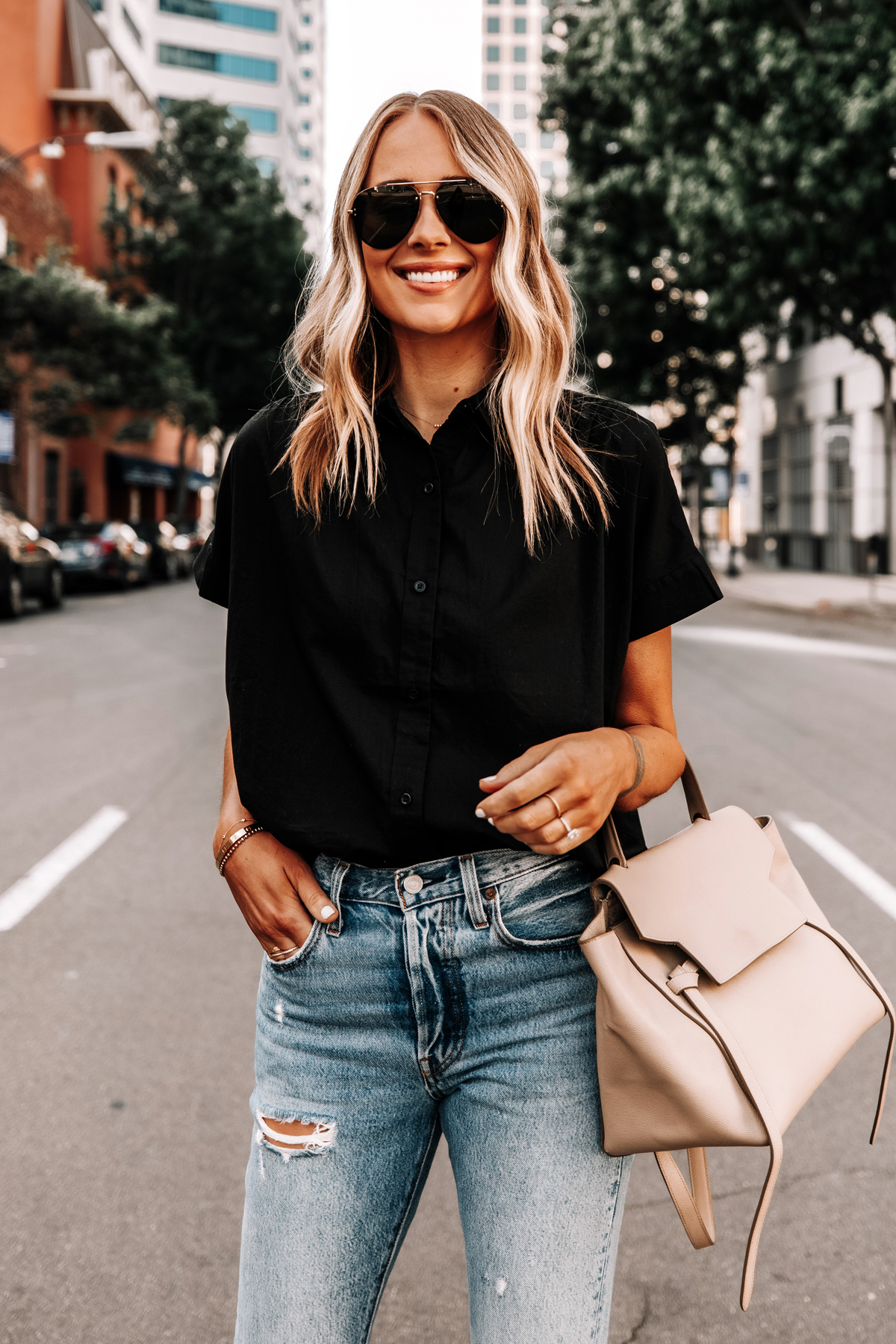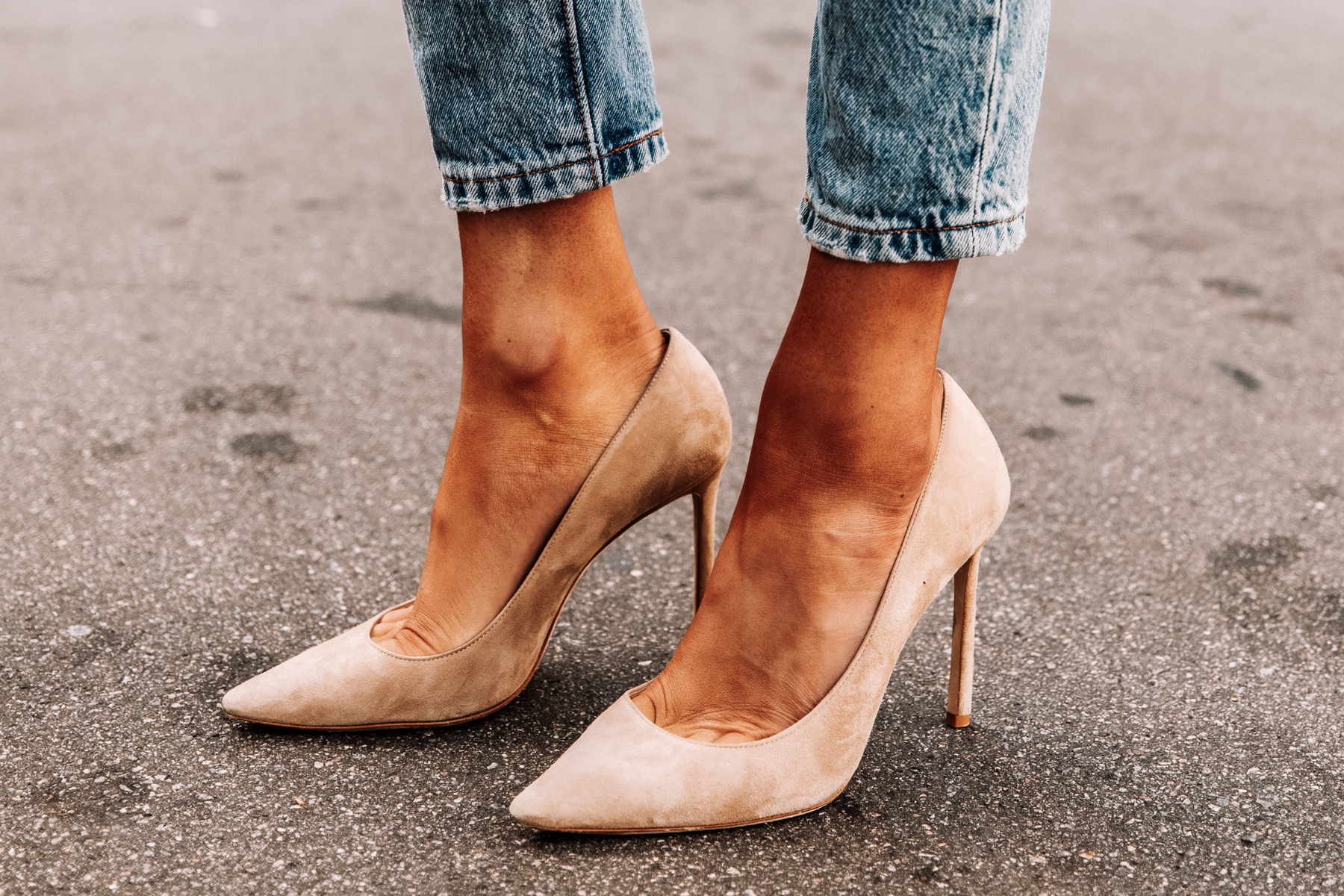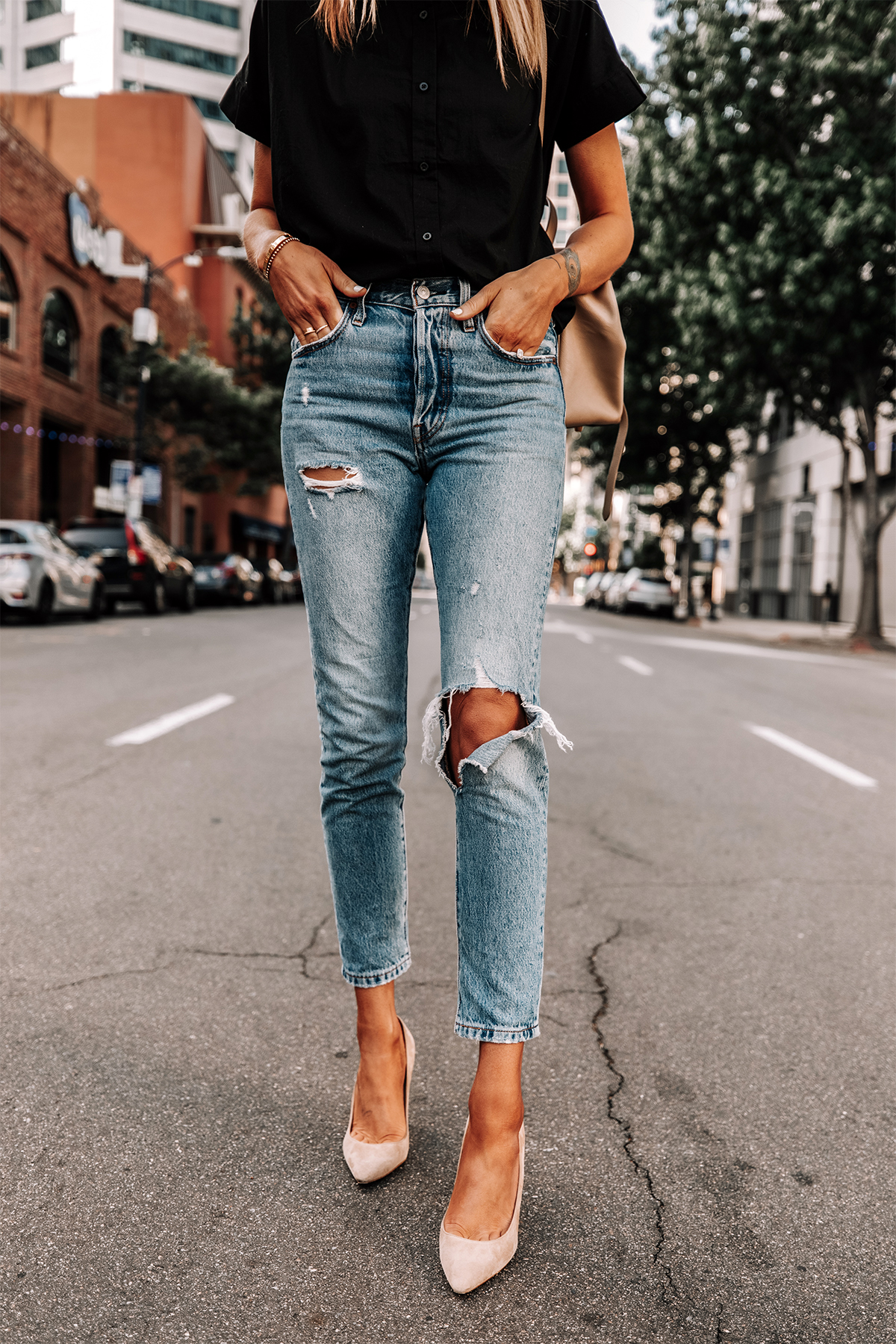 Photos: Arielle Levy
This post may contain affiliate links, meaning when you click the links and make a purchase, we receive a commission.