Today I'm rounding up everything I bought (and loved) on Amazon for the month of March. Anything from budget friendly spring tops and dresses, to spice rack organization and the best $40 bed sheets. This amazon haul features a lot of items that are available on prime, too! Some of my favorites are the water tumbler, fuzzy slippers, and home diffuser. Keep reading below to see everything I bought on Amazon this month! Let me know some of your favorite Amazon purchases.
Click the collage images above to shop items directly.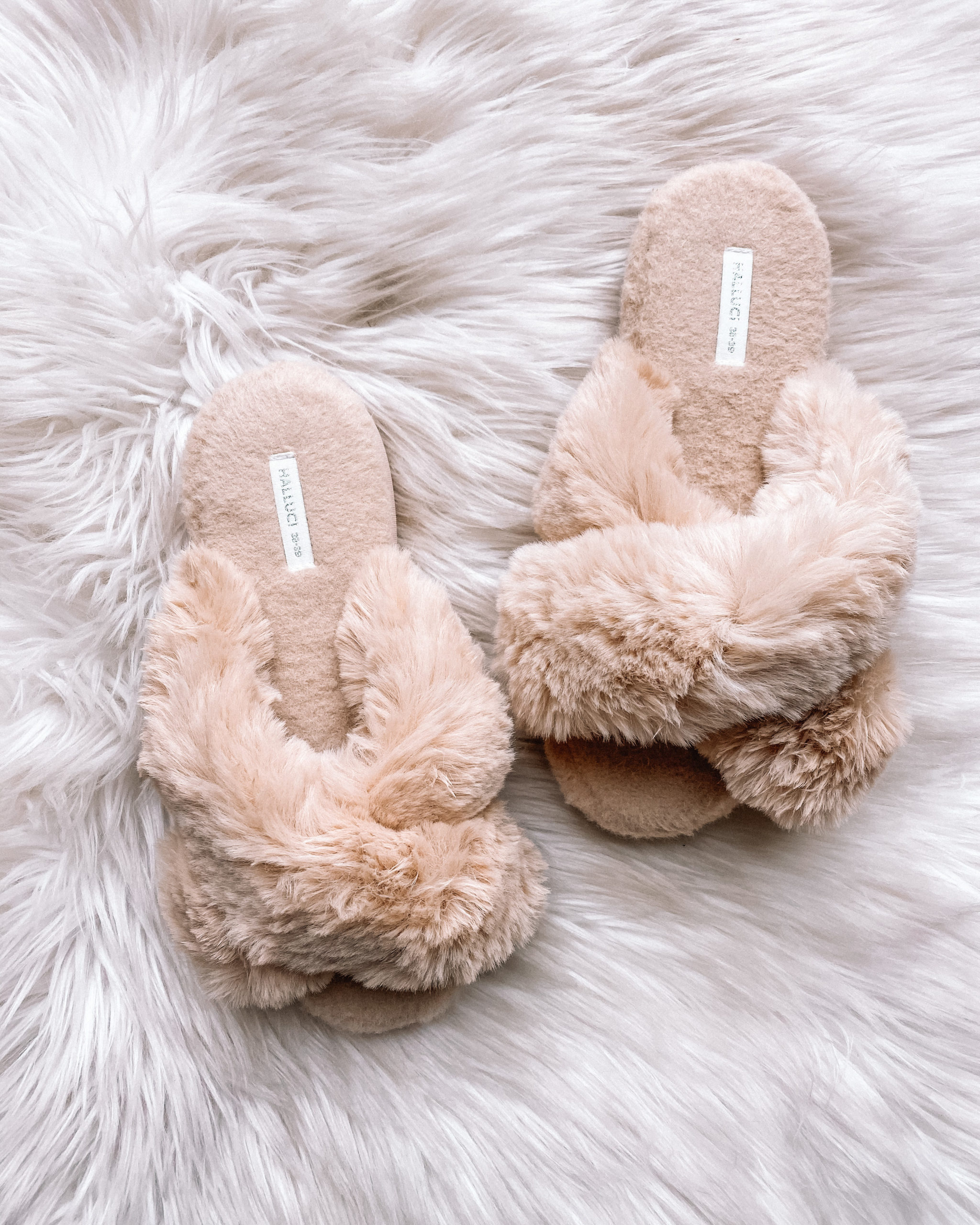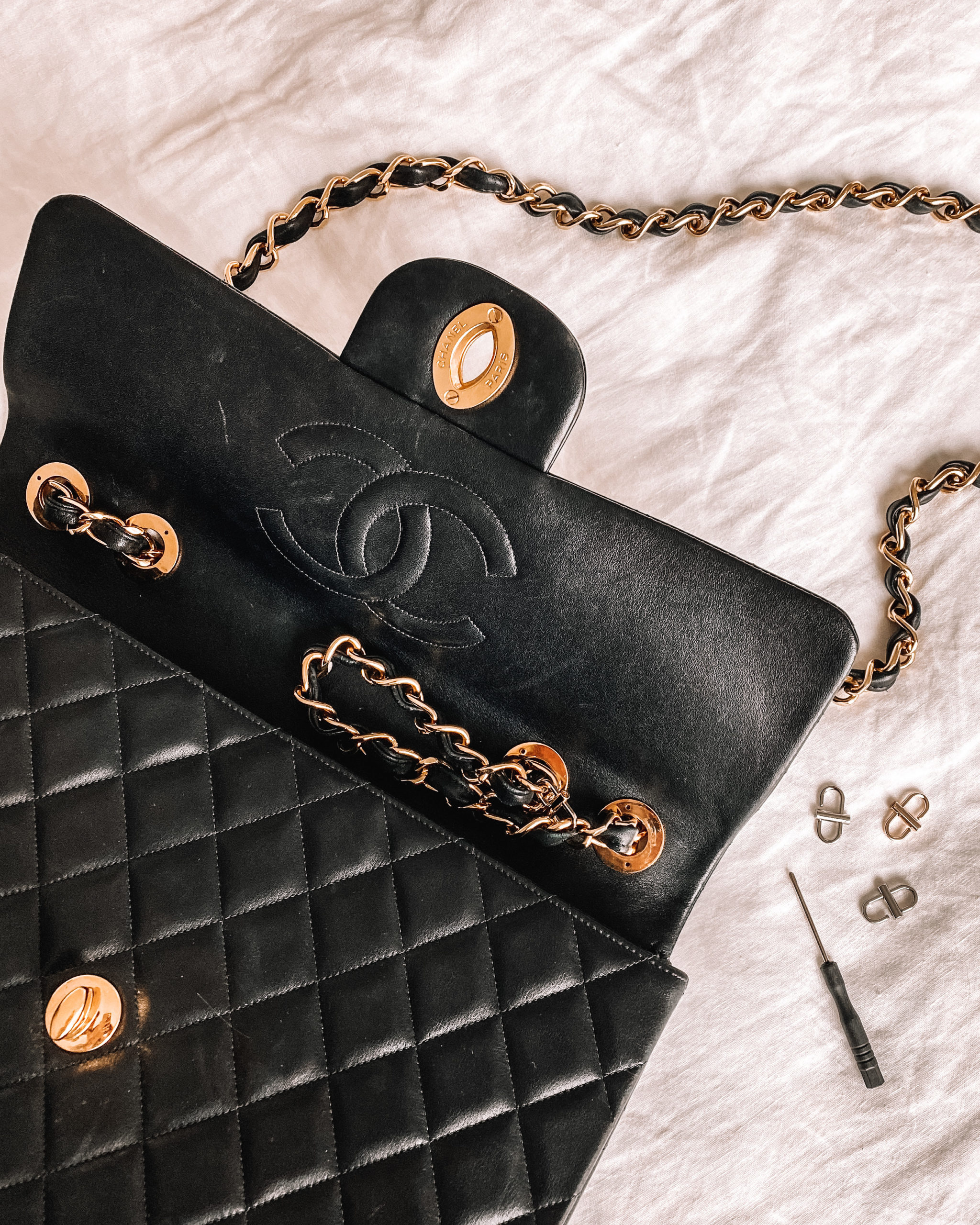 Fuzzy Slippers: I had been searching for the perfect fuzzy slippers that I could live in during quarantine, and this pair does not disappoint! They are so comfortable, and almost have a memory foam feeling in the soles. I have color camel and fit TTS.
Handbag Chain Shortener: A few months ago I got this vintage Chanel handbag from @juliaroseboston and it quickly became my favorite! However, the chain was just a little too long for me to wear as a crossbody. Since that is my preferred way to wear, I ordered these chain shorteners off Amazon and it solved my problem! It doesn't harm the chain and is super simple to attach.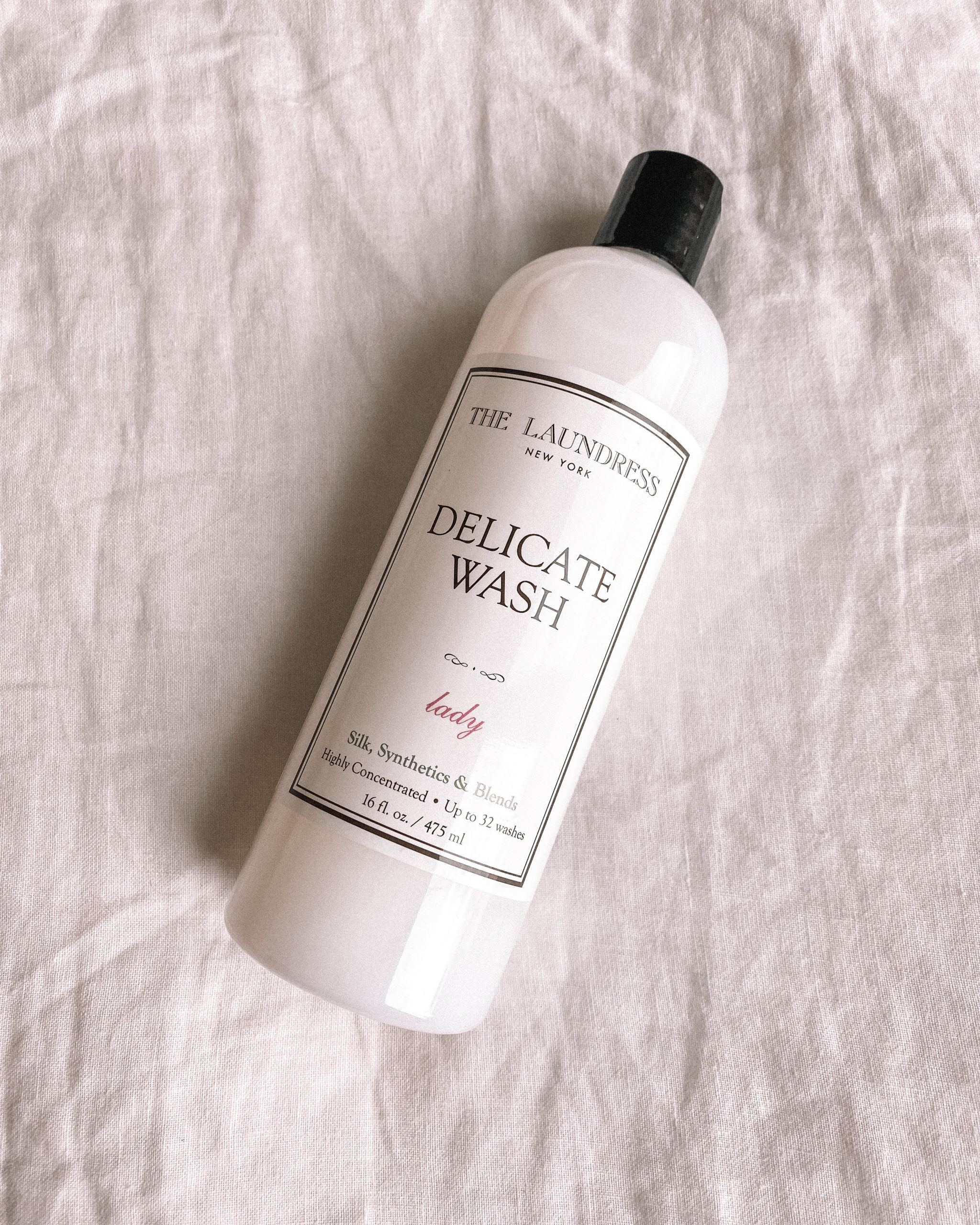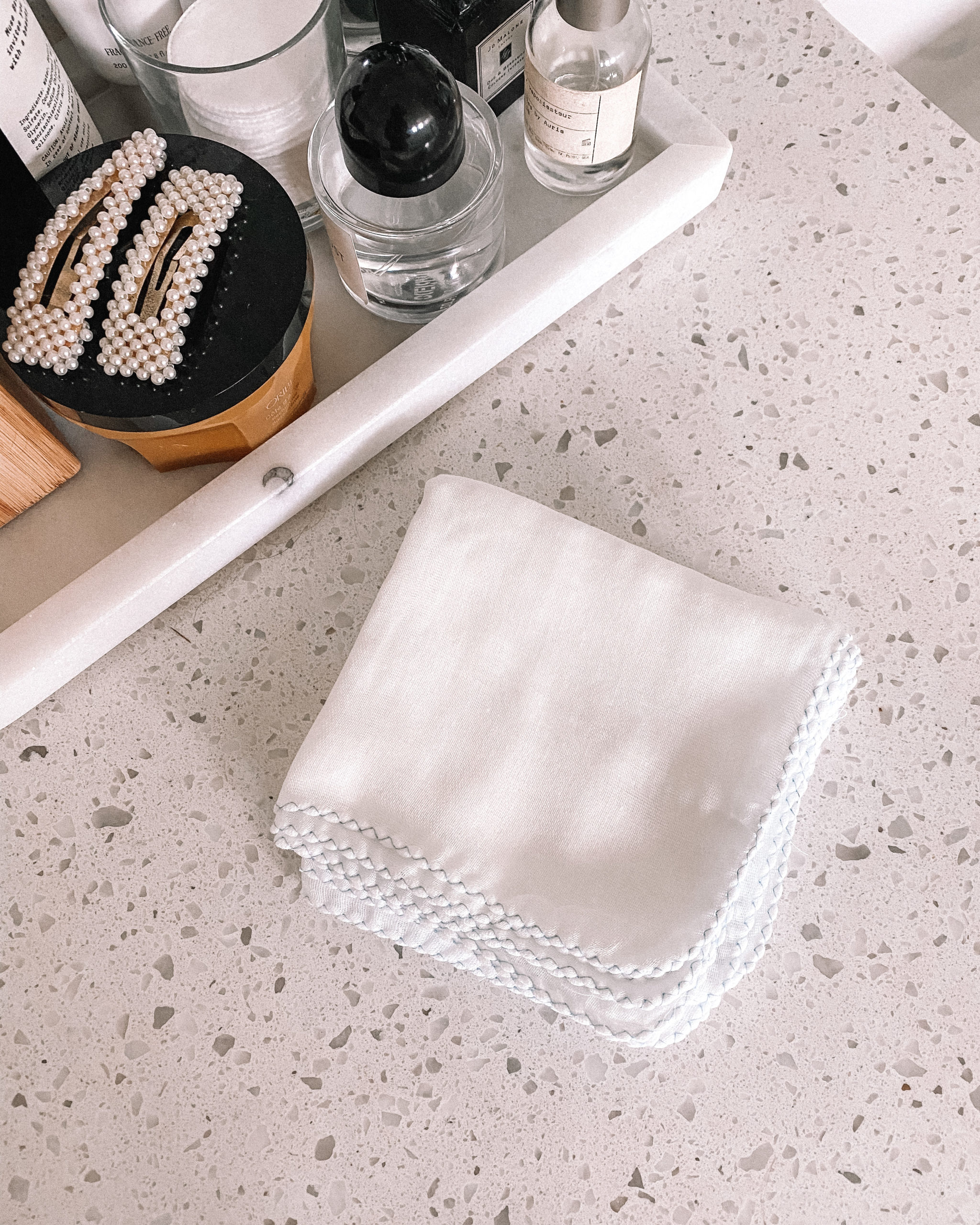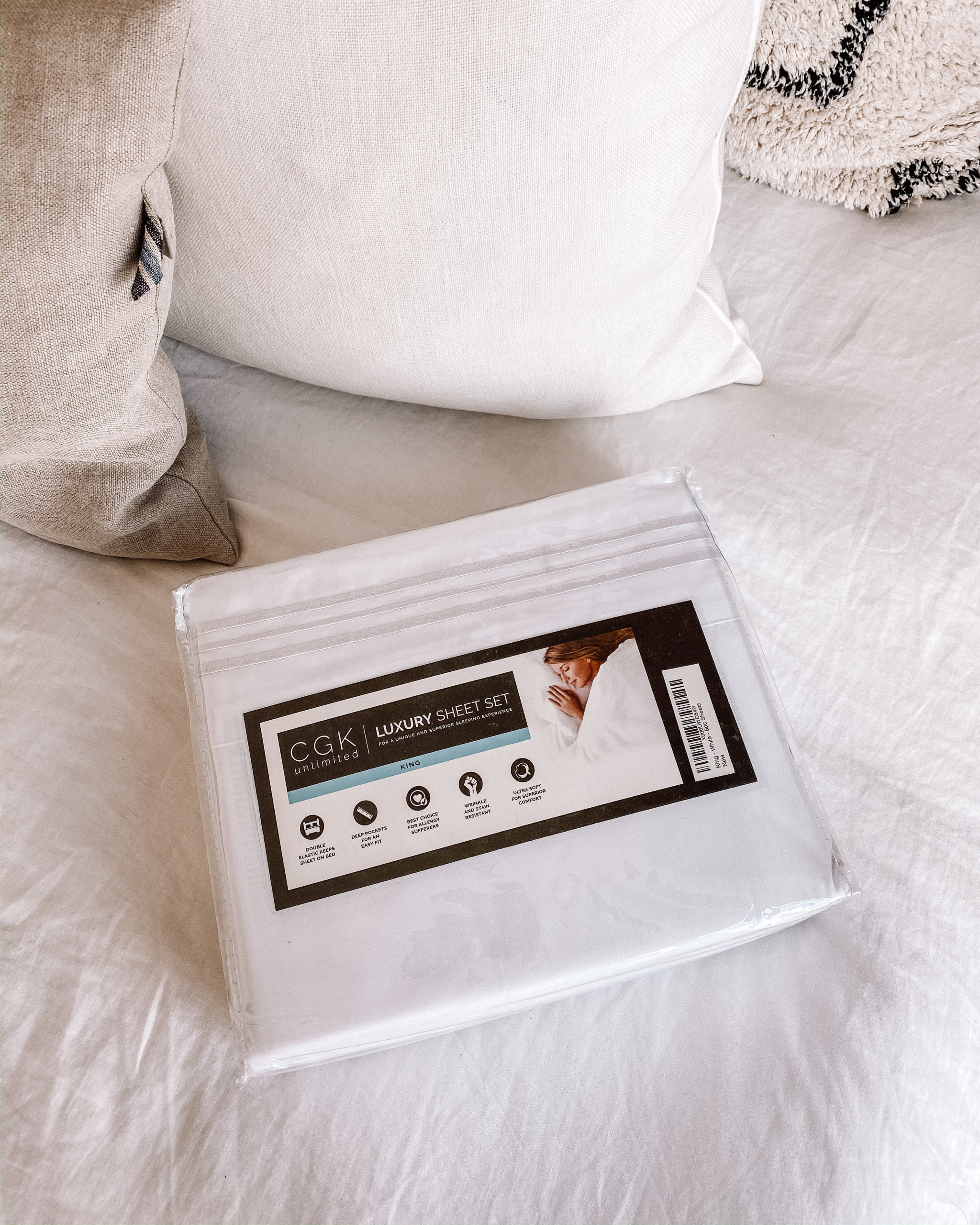 Laundress Wash: I often get asked how I care for my delicate items, and its really quite simple! I just hand wash the items in the tub using this delicate wash from Laundress. It smells so refreshing and keeps the preserves the quality of my garments.
Clothes Drying Rack: After I hand wash my delicate items, I hang on this clothes drying rack. This one works especially well because I'm able to hang so many more items than the traditional racks, plus it collapses and stores easily next to our washer/dryer.
Makeup Remover Cloths: Helena from Brooklyn Blonde mentioned these muslin makeup remover cloths and I had to give them a try. I'm obsessed! They help to get all the makeup off my face, without being harsh like a wash cloth. I got the 11.8" size which is perfect for one use. I wash/dry them at the end of the week with the rest of my towels.
Hotel Sheets: I always like to have a few back up sets up sheets, but they can be really pricey. I heard about "the amazon hotel sheets" and had to see what all the fuss was about. OH. MY. GOSH. As soon as I took them out of the packaging to wash, I couldn't believe how luxurious they felt! And for only $40! Definitely going to get another set.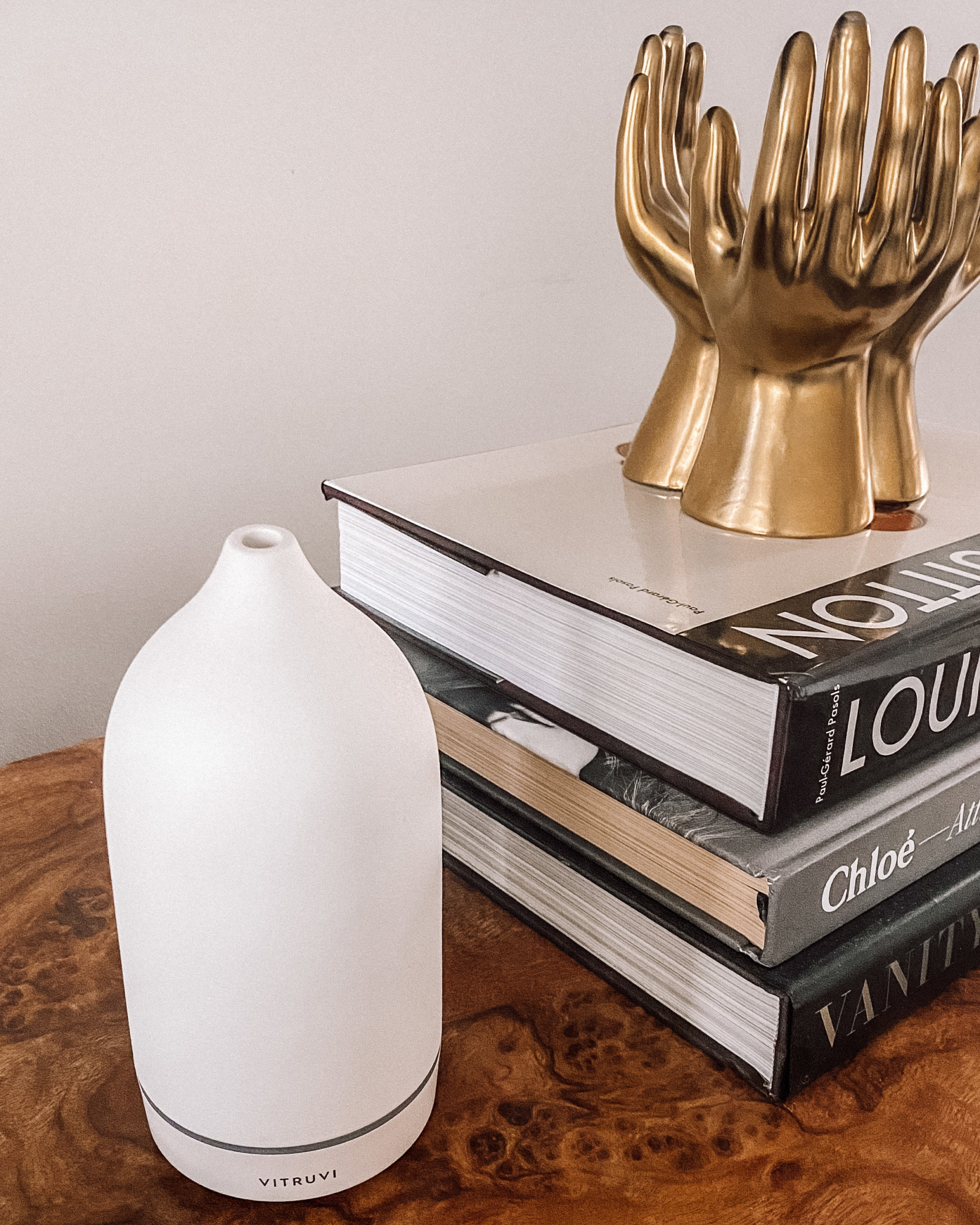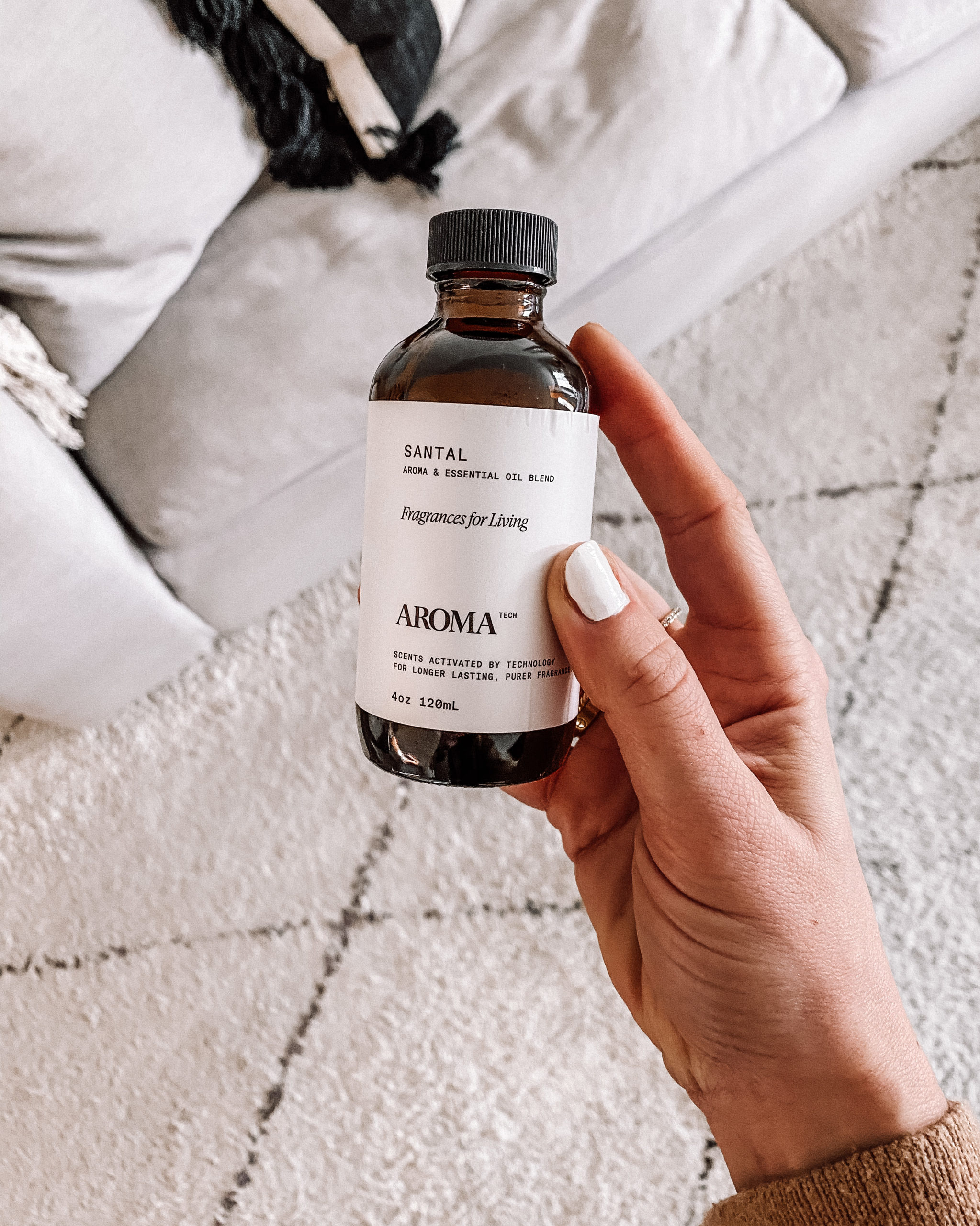 Stone Diffuser: Since we are home 24/7 now, I decided to finally jump on the home diffuser bandwagon. I love this stone diffuser by Vitruvi; its simple to use and still looks great with the rest of our home decor!
Essential Oil & Glass Jar: These two items aren't sold together, but they go hand-in-hand. I got the 120ml bottle of the Santal scent oil (so good!), but didn't want to have to constantly pull from the large bottle every time I needed to refill the diffuser. So I purchased this eye dropper glass jar to use for refills. I makes it easier to transfer to oil to the diffuser, plus it preserves the scent for over 6 months!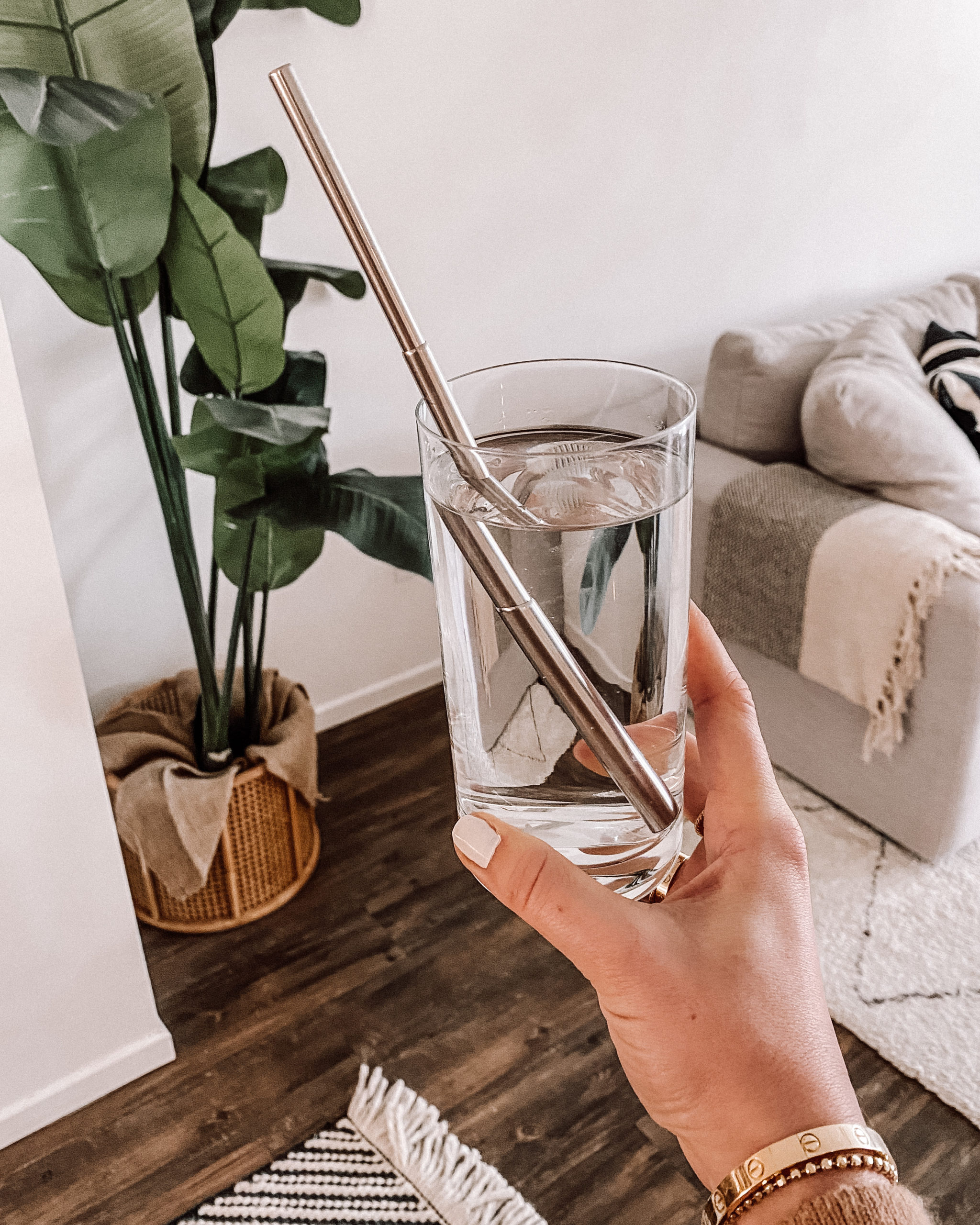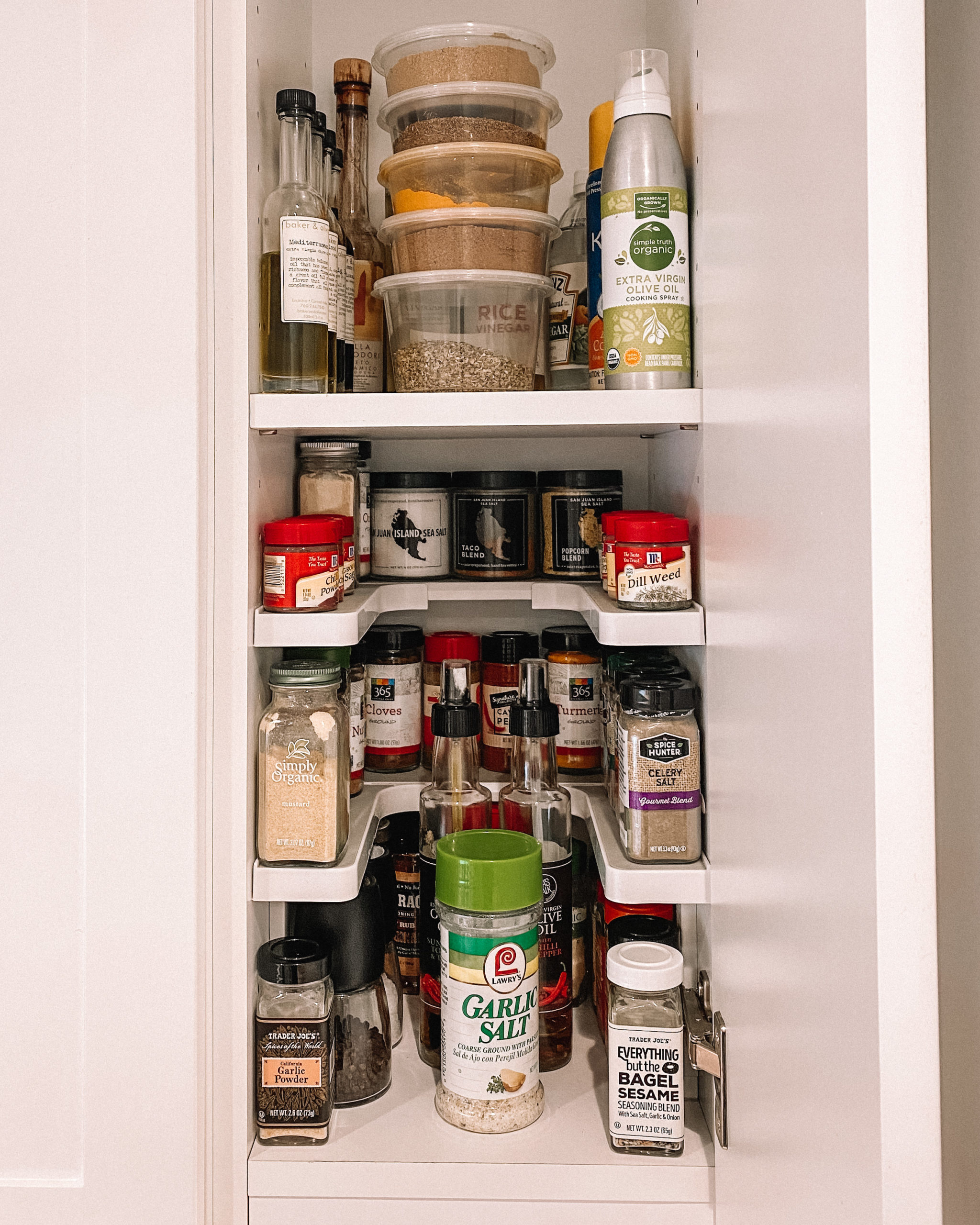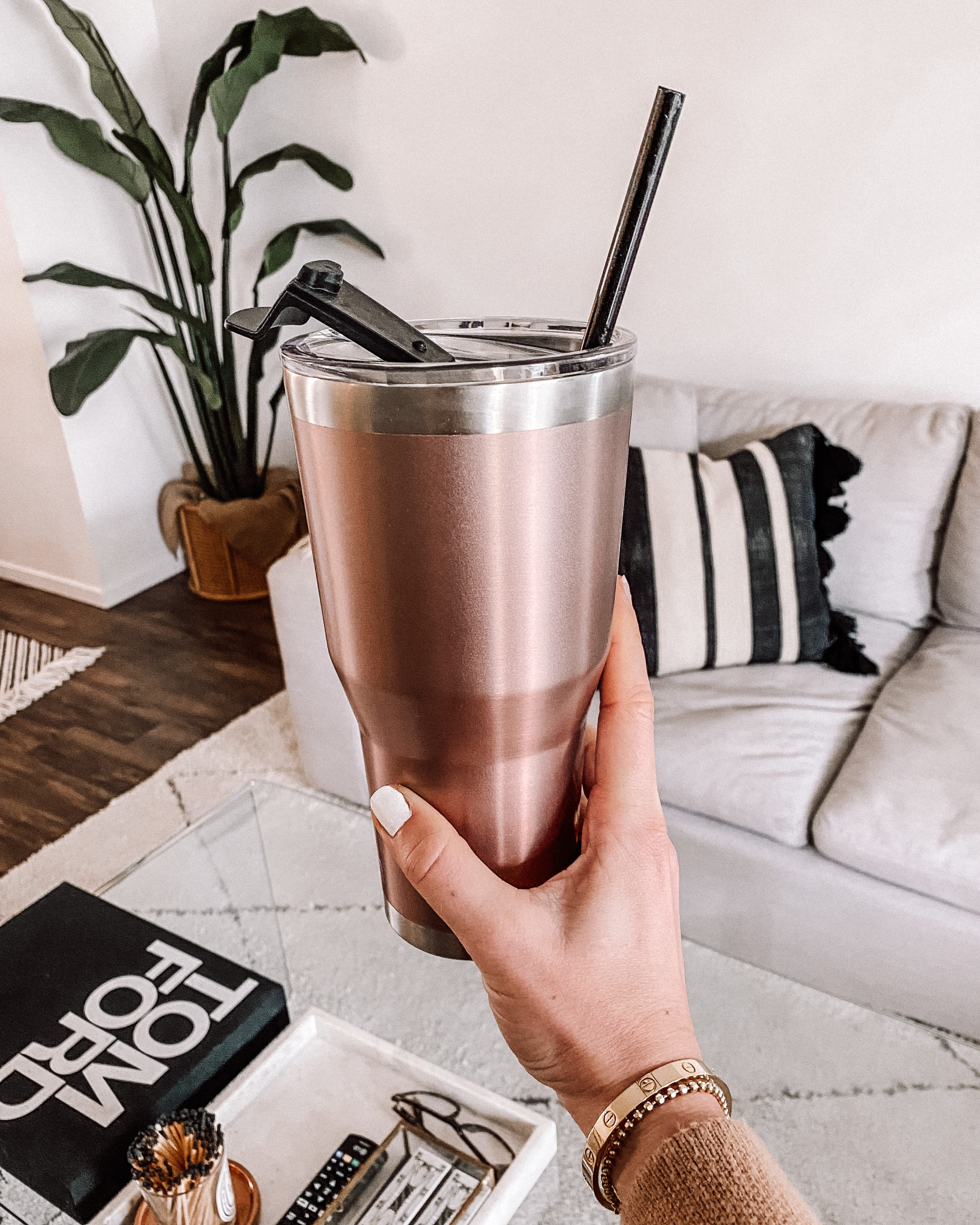 Collapsible Straw: I got these metal straws at the beginning of the year and while they are great for at home, they aren't as practical while I'm on-the-go. I picked up one of these collapsible straws on Amazon and its been great to have on hand! It comes in a chic protective case that can be attached to your key chain, but I like to keep mine in my handbag organizer.
Spice Shelf: I mentioned in this post I was planning to finally organize our spice cabinet with this spice shelf organizer. It was a fun afternoon project, and only took about 30 min! I love that we can see all the spices, which makes cooking that much better! Well, thats what Will said, because let's be honest, he's the chef around here.
Water Tumbler: I'll be honest, I'm really bad at drinking enough water during the day, so I grabbed this rose gold water tumber to help me keep track of how much water I drink. I only have to fill it 2.5x a day to get my recommended daily water intake and it has actually really helped! I find myself constantly filling it throughout the day. It keeps my water nice and cold, plus it fits in my car cupholder, so I can take it where ever I go!
Resistance Bands: Since we are working out at home now, I picked up these resistance bands and love them! They are great for quick workouts without taking up hardly any space. I use them for squats, glute, and ab workouts using my yoga mat.
Bodysuit: We all know bodysuits tend to be a little on the uncomfortable side, especially if you're tall like me! These bodysuits are quite the opposite! They are more full coverage and have a really seamless snap closure, which make them more comfortable. They are great for layering under jackets or wearing solo. Fit true to size and wearing a small.
Utility Jacket: During the spring months transitional jackets are one of my go-to's and utility jackets are definitely a favorite! I love the boxy and oversized style of this one. Its super easy to layer over a t-shirt and leggings as shown here!
Puff Sleeve Top: Never say never, but I'll never be able to resist a puff sleeve top. I love when tops have just a little extra added detail, like a puff sleeve. These are just easy tops to dress up or down with pants, jeans, or shorts. Of course I had to get in both black and white. Fit true to size and wearing and XS.
Peplum Top: Talk about the cutest top ever. I love the peplum detail of this basic blouse. Its the easiest top to dress up a pair of jeans and still be comfortable, all while looking chic. This is an easy casual Friday to date night outfit. It comes in a ton of colors and fits true to size. Wearing size XS.
Button Front Top: This is such a great top for spring/summer and super versatile. It fits really oversized, so I suggest going down (I'm wearing a small). It's great paired with jeans tucked in, but would be so cute with denim shorts untucked as a swim cover-up for summer!
Peplum Button Front Top: Another easy and effortless top that can actually be worn two ways! Leave it untucked for the longer peplum style, or pair with high-rise jeans and tuck the peplum in for a button-front blouse style. Read this post for more details. Fit is true to size, wearing an XS.
Shirtdress: If there is one style of dress that will always be in style it's the shirtdress. They are super versatile; easy to dress up for work or casual enough for weekends. This one is especially comfortable in the tencel fabric. Fit is true to size and wearing XS.