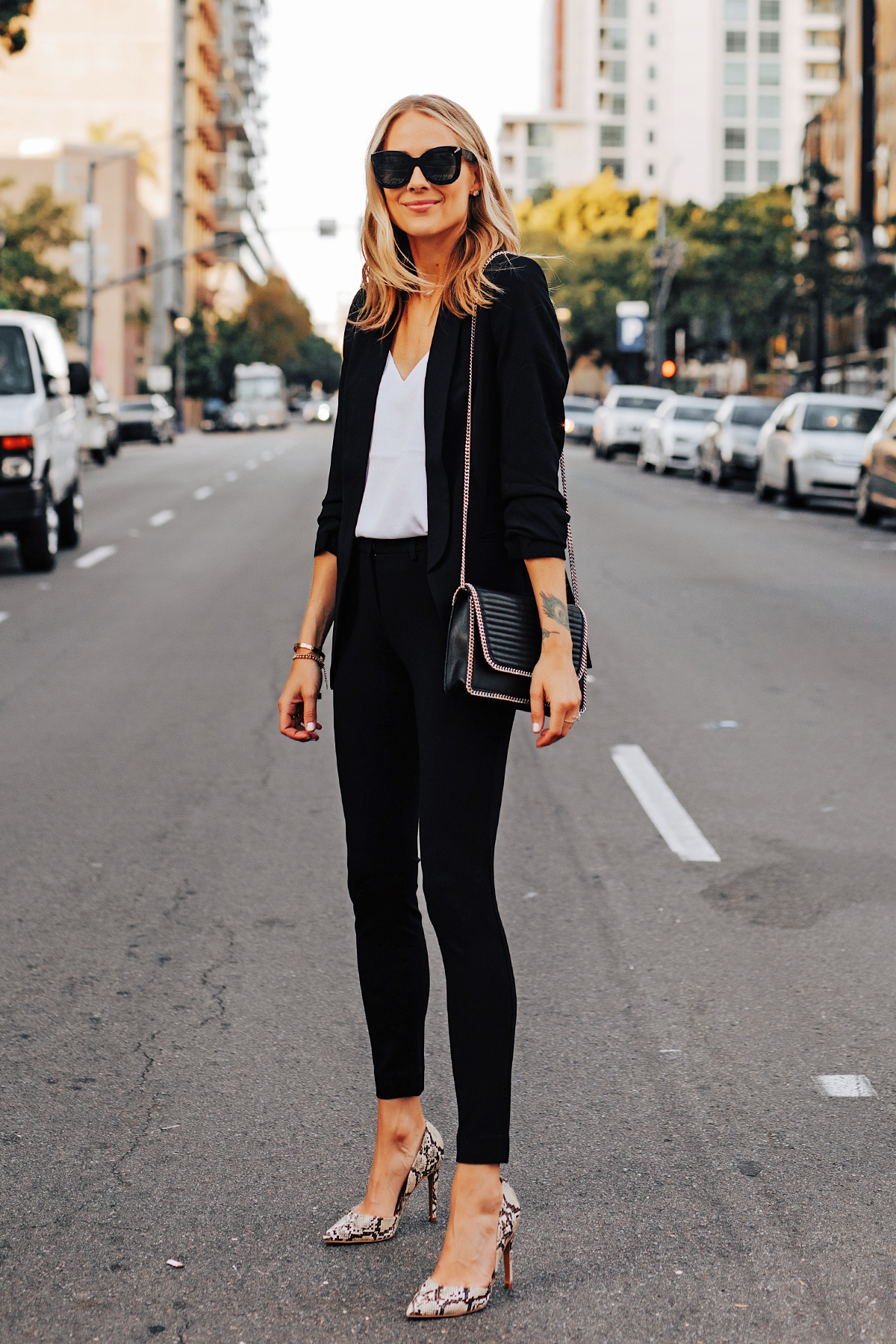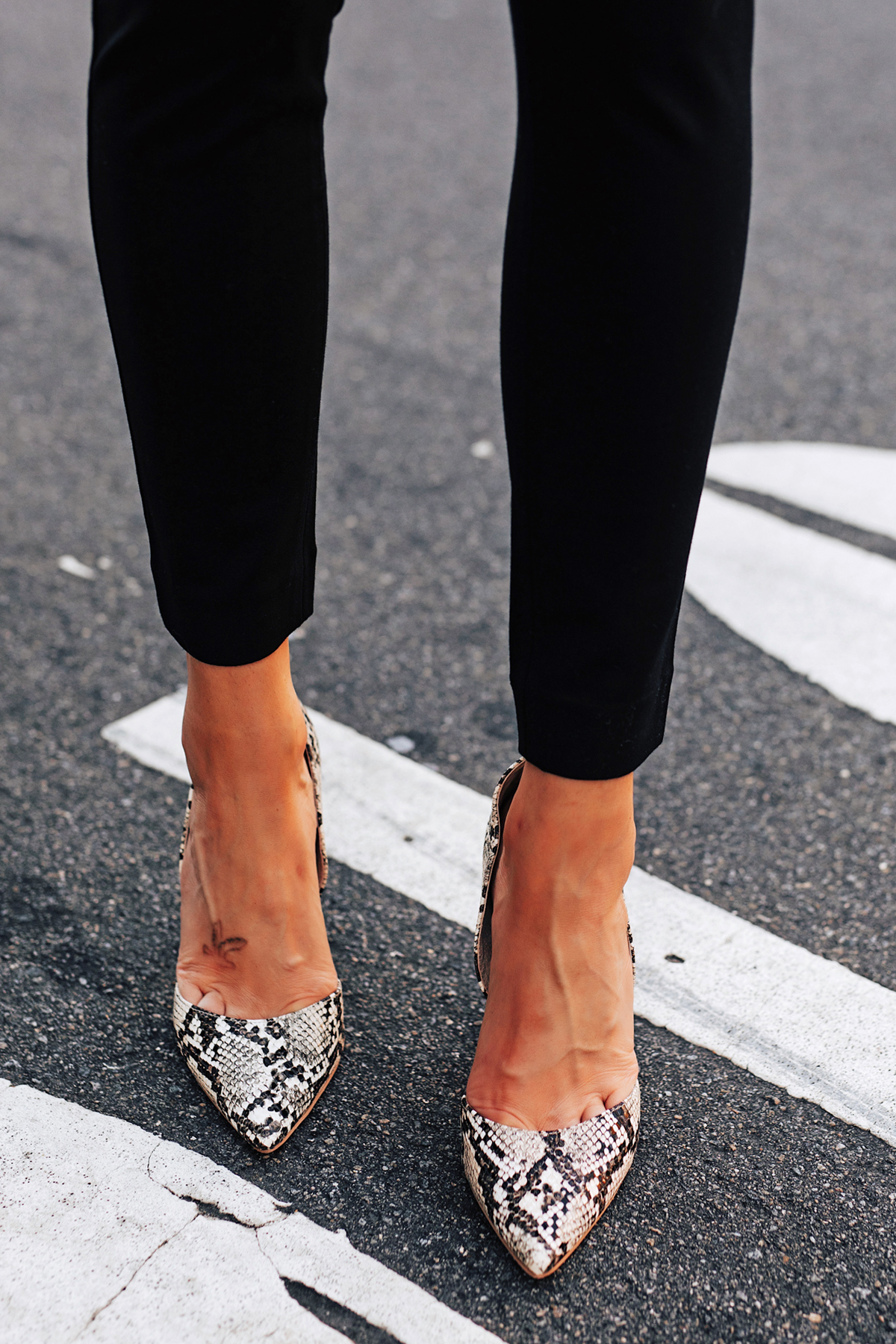 If you work in a more conservative office atmosphere, chances are that wearing full blown animal print may not be received well. Of course, I consider most animal prints and patterns neutrals, but if you're looking for a more subtle way to wear animal print at the office, Express has a few ways to do it.
There are a lot of dos and don'ts when it comes to business professional attire, and those lines have only gotten blurrier and blurrier with modern times. However, if you're aching to show a little more personality with your women's workwear essentials, weaving animal print accessories into your look is a great place to start. 
For example, these snakeskin pumps from Express effortlessly spice up an otherwise straightforward office outfit without being overt about it. Paired with a blazer and smart black pants, animal print pumps like these pull the entire look together while keeping it professional. I love Express for that reason — you can create an executive workwear look from head to toe while showcasing a little bit of edge. 
Stylish Workwear