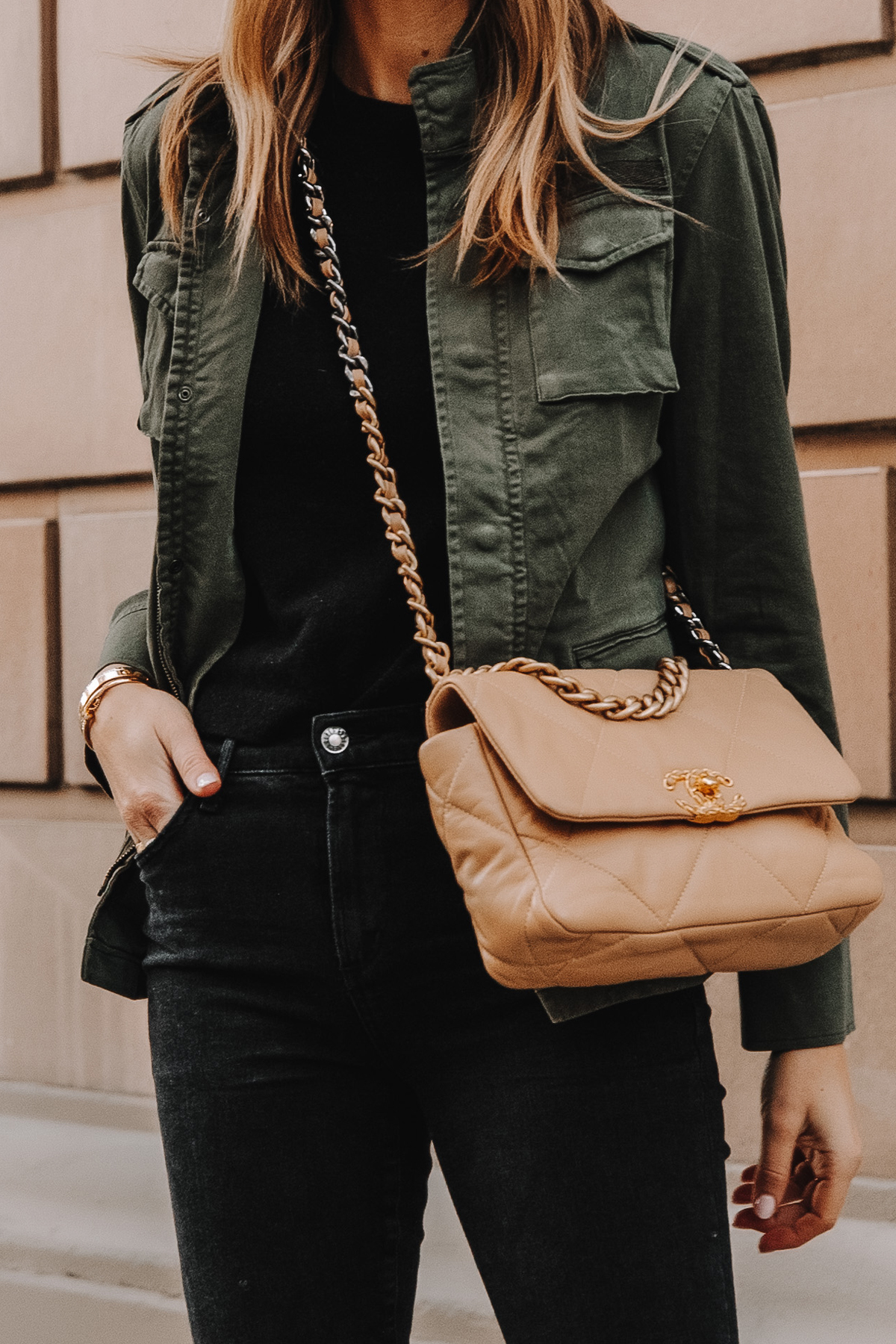 Last week, my new green utility jacket by Anine Bing made its debut on the blog. I wrote about how there are endless ways to style this essential outerwear piece and wanted to expand on that today with another look based around this green utility jacket!
For today's look, I paired my new favorite spring jacket with black skinny jeans. I was all about ripped jeans for a while, but have found myself migrating more and more toward jeans without holes—specifically black jeans without holes. It's just a cleaner look in general and for those wondering if black jeans are business casual, the answer is yes when they don't have ripped knees! As for how to style a women's utility jacket, you can see between last week's outfit and today's that there's not one right answer. Last week, I went super casual with sneakers and ripped jeans but today, I wanted to make this a true slingback heels outfit so I paired the Anine Bing green utility jacket and black skinny jeans with my classic Chanel slingbacks for a sharp, sophisticated but approachable look.
In my opinion, green and black always look good together. This outfit is perfect for work, a happy hour, a casual date night, and a Zoom meeting or two!
Utility Jackets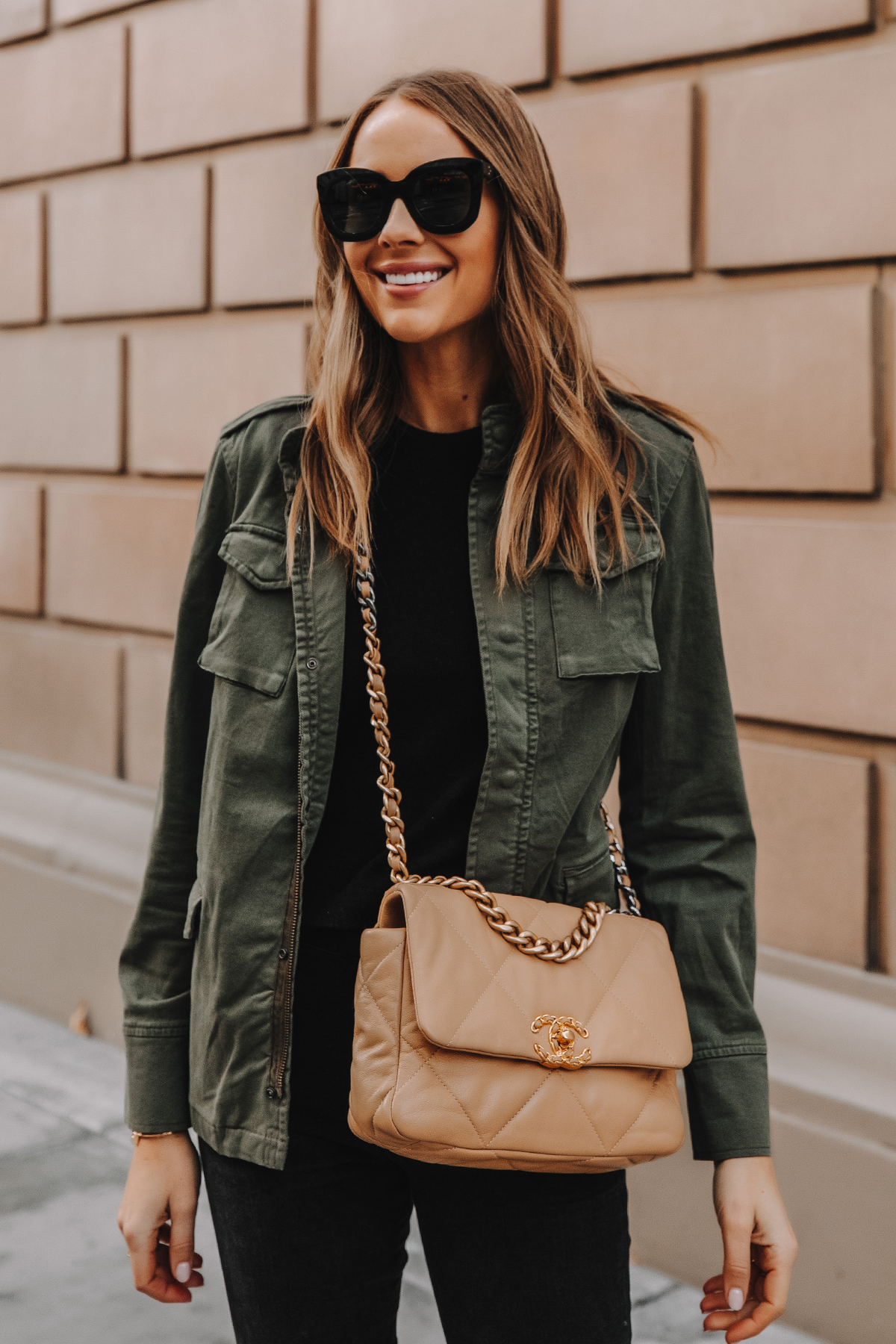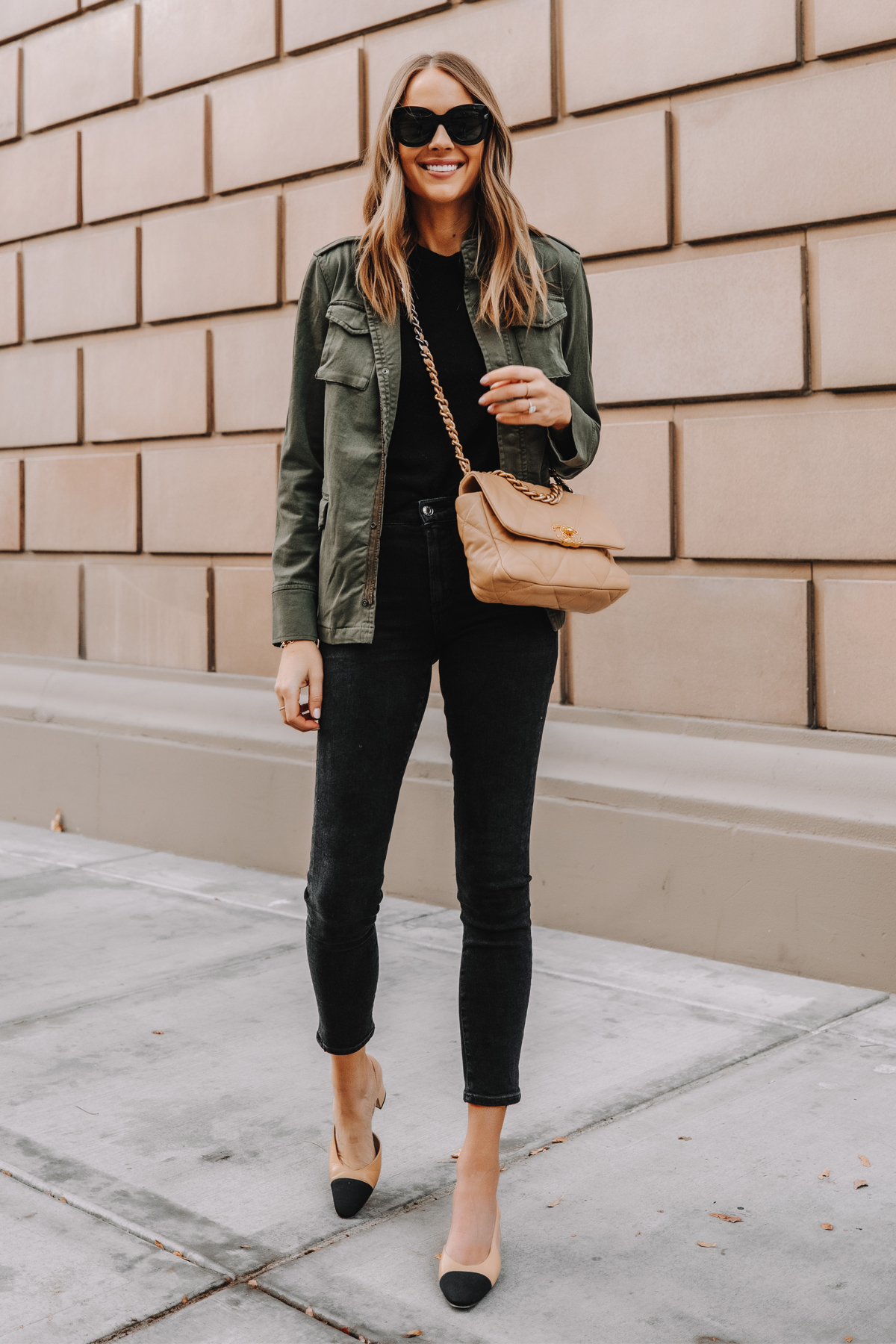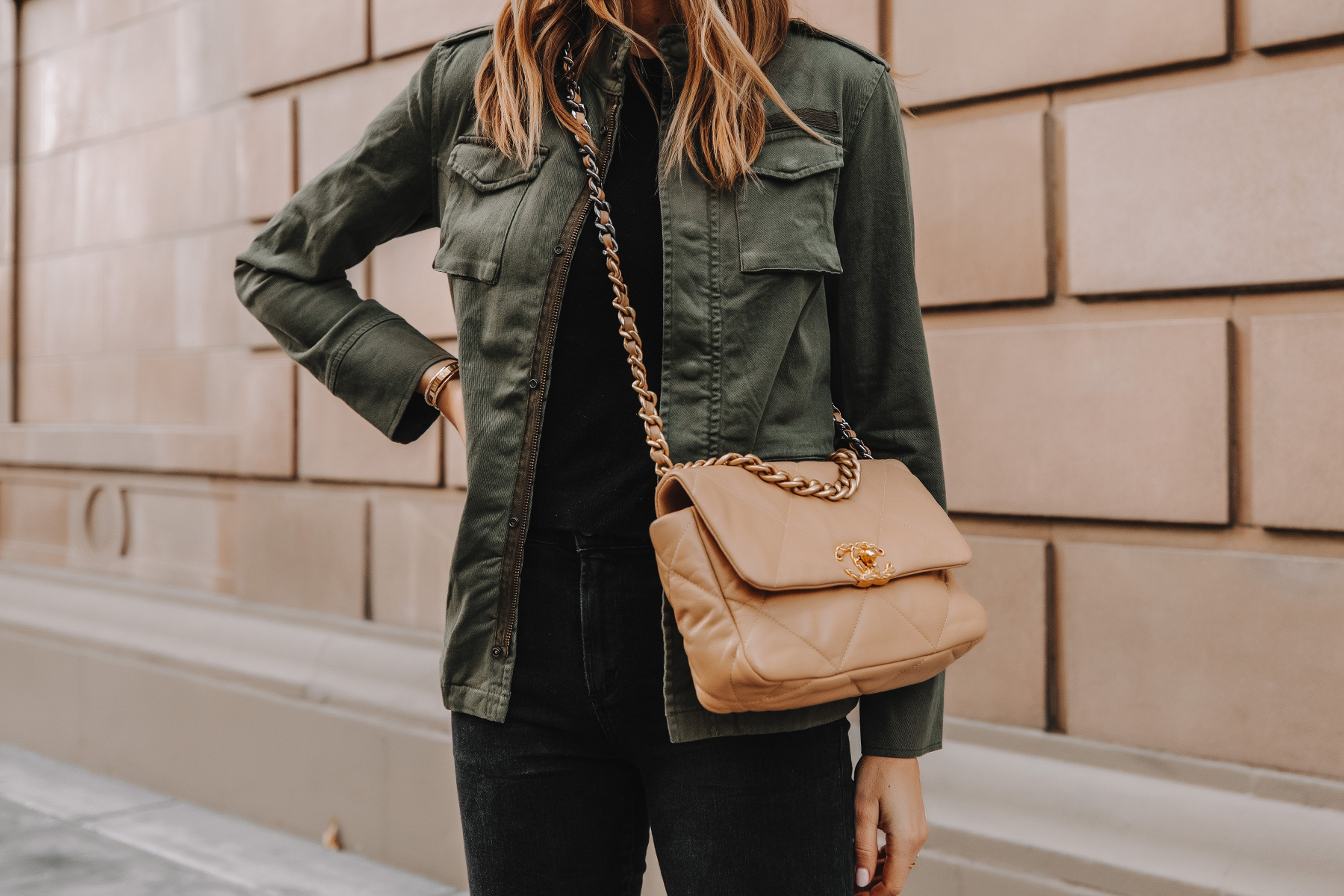 This post may contain affiliate links, meaning when you click the links and make a purchase, we receive a commission.
Photos: Arielle Levy