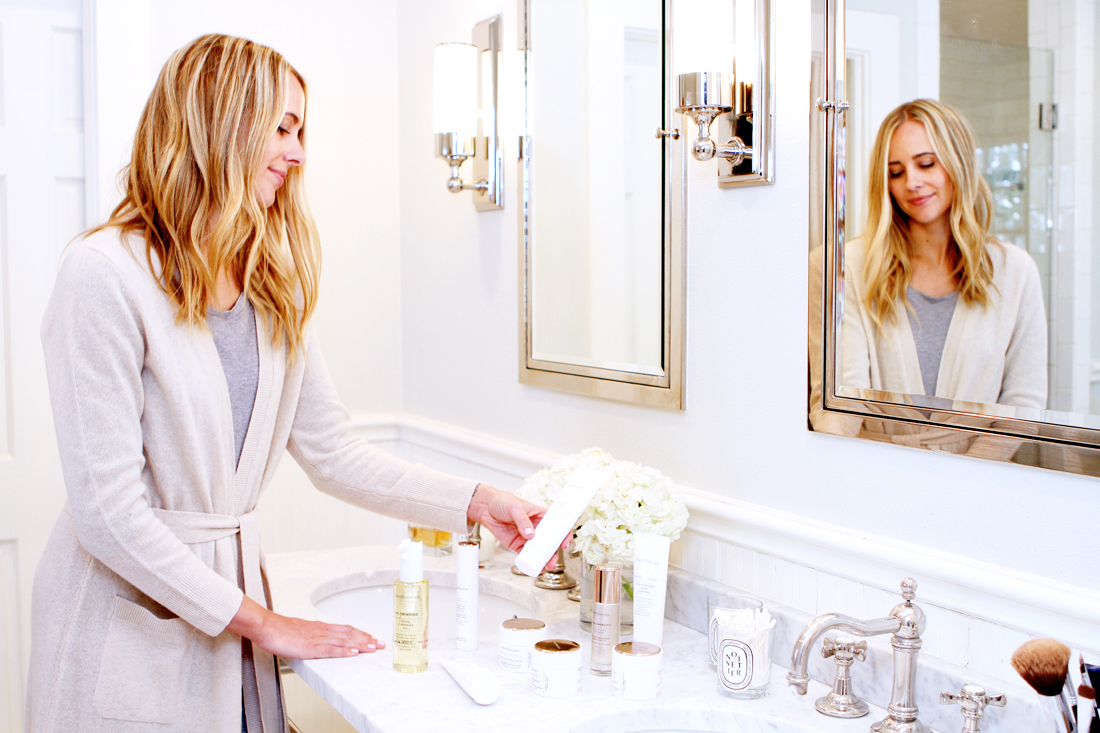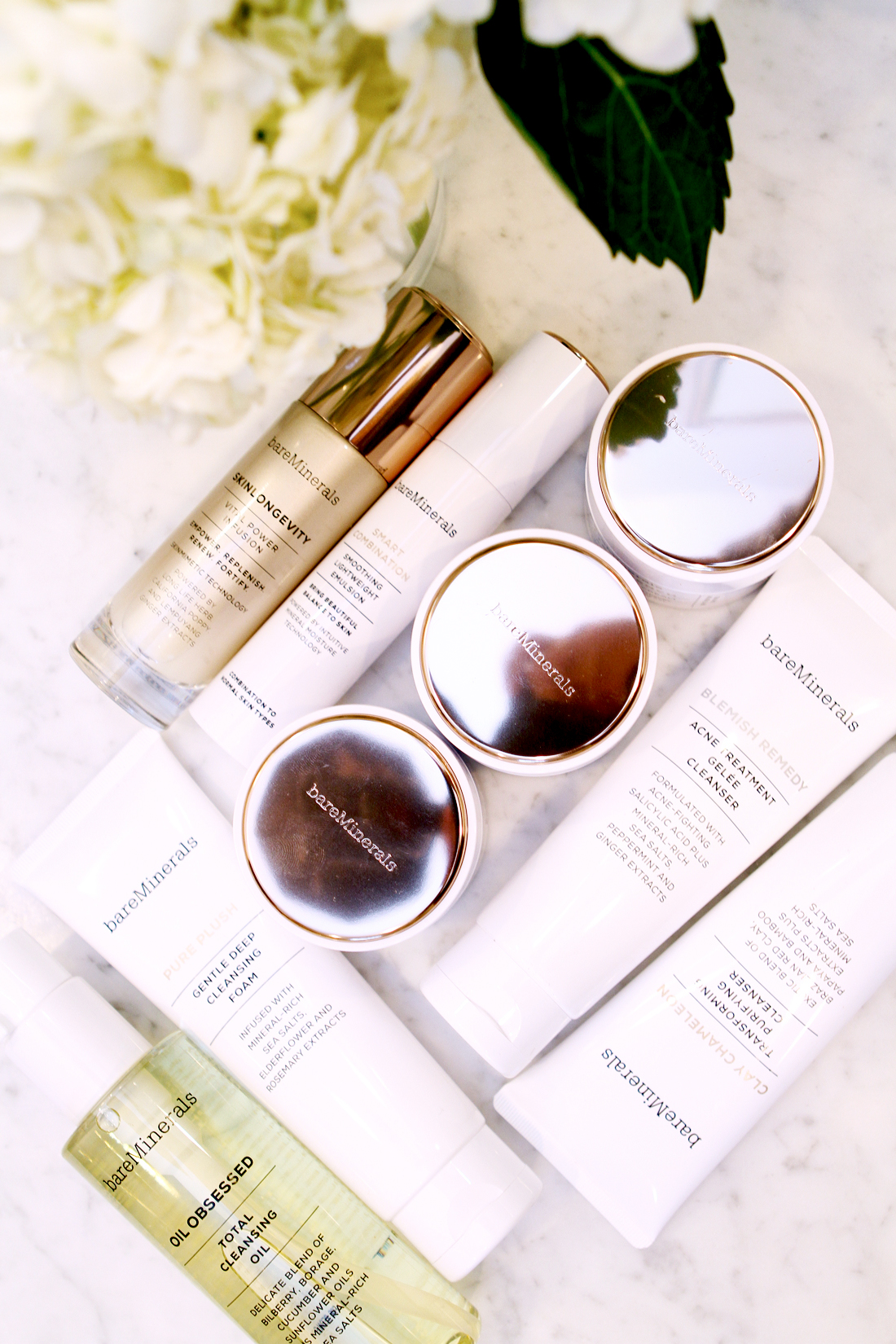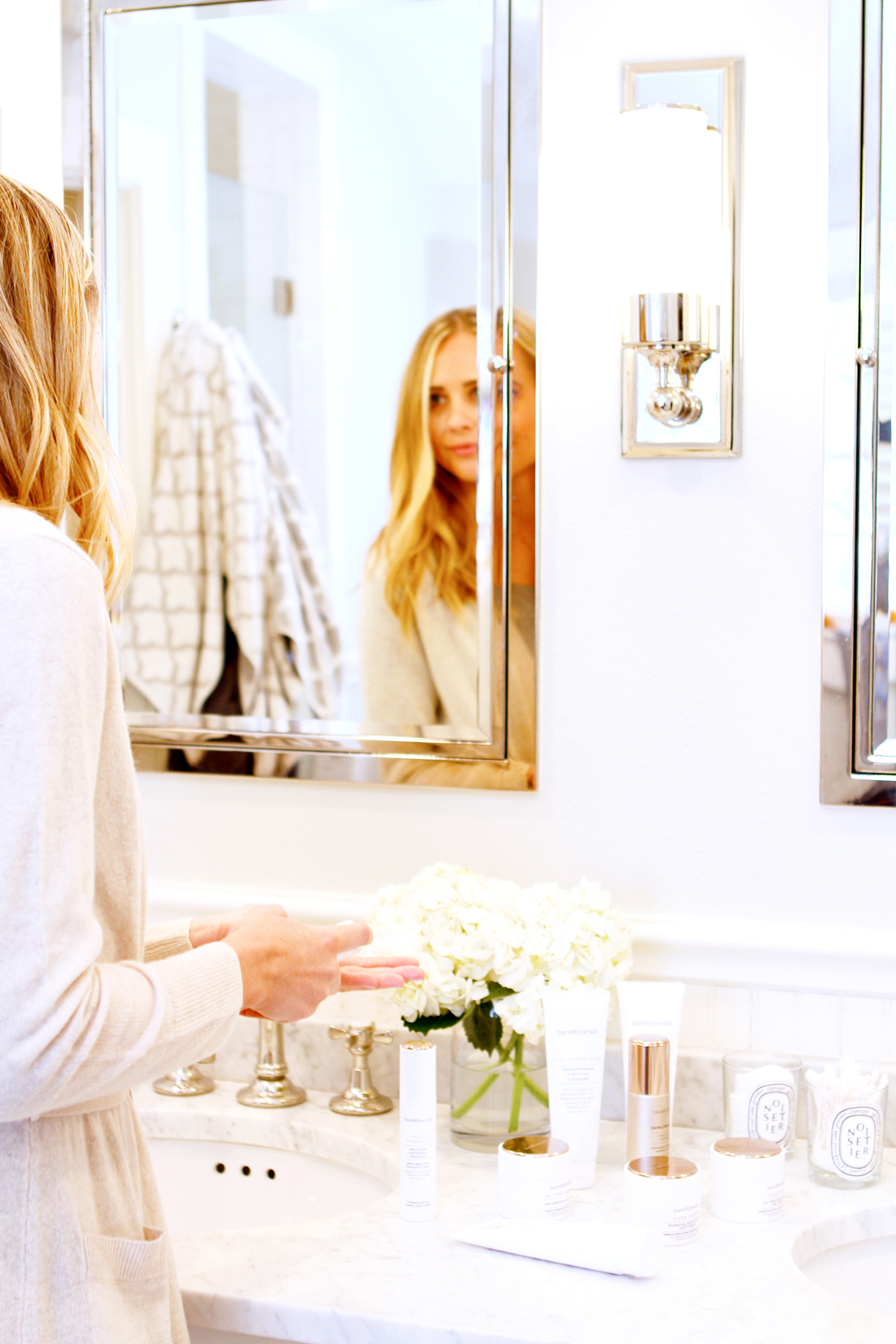 One thing I am constantly trying to improve in my day-to-day routine is my skincare regimen. Since no one's skin is the same, it can be challenging to find the perfect combination for each individual. And as the seasons & climates change, so does our skin. I think its safe to say we would all like healthy glowing skin that will last a lifetime, and with that in mind, I'm happy to share with you the new bareMinerals skincare line. The exciting news is this line will actually be able to help you find the perfect combination for your skin through out the year! With multiple products, you will be able to create your own custom 3-part skincare ritual.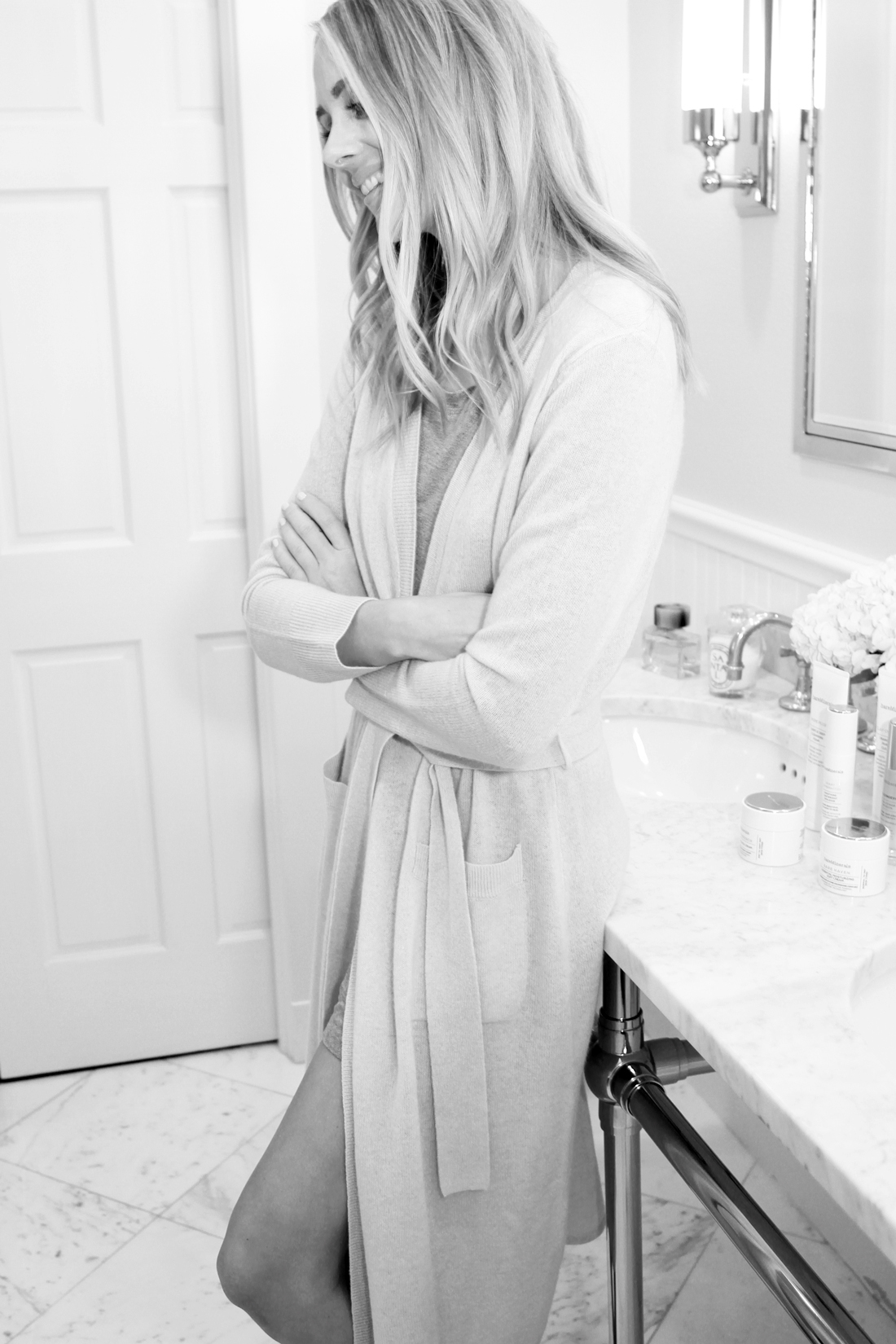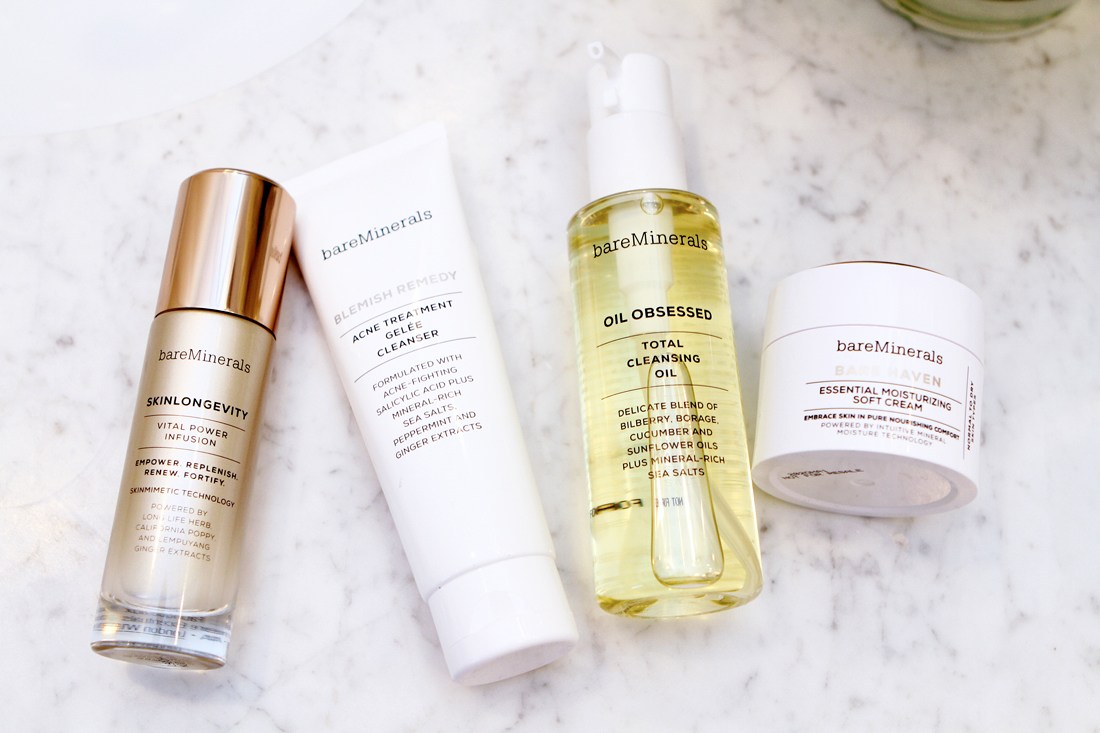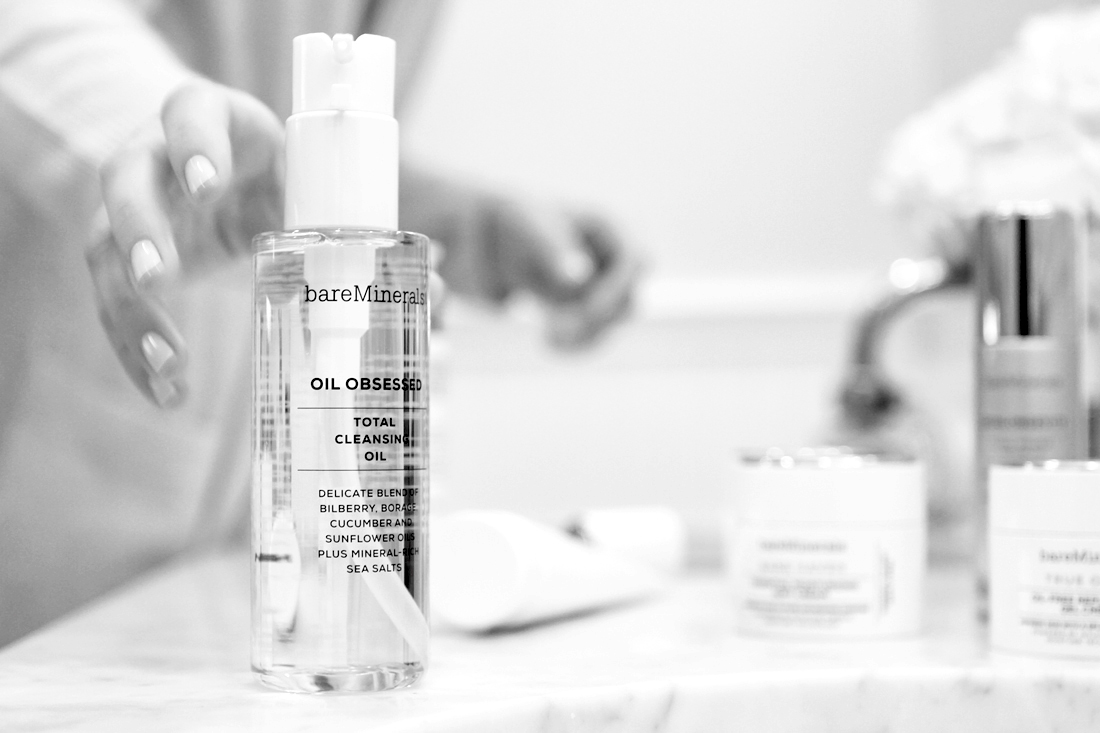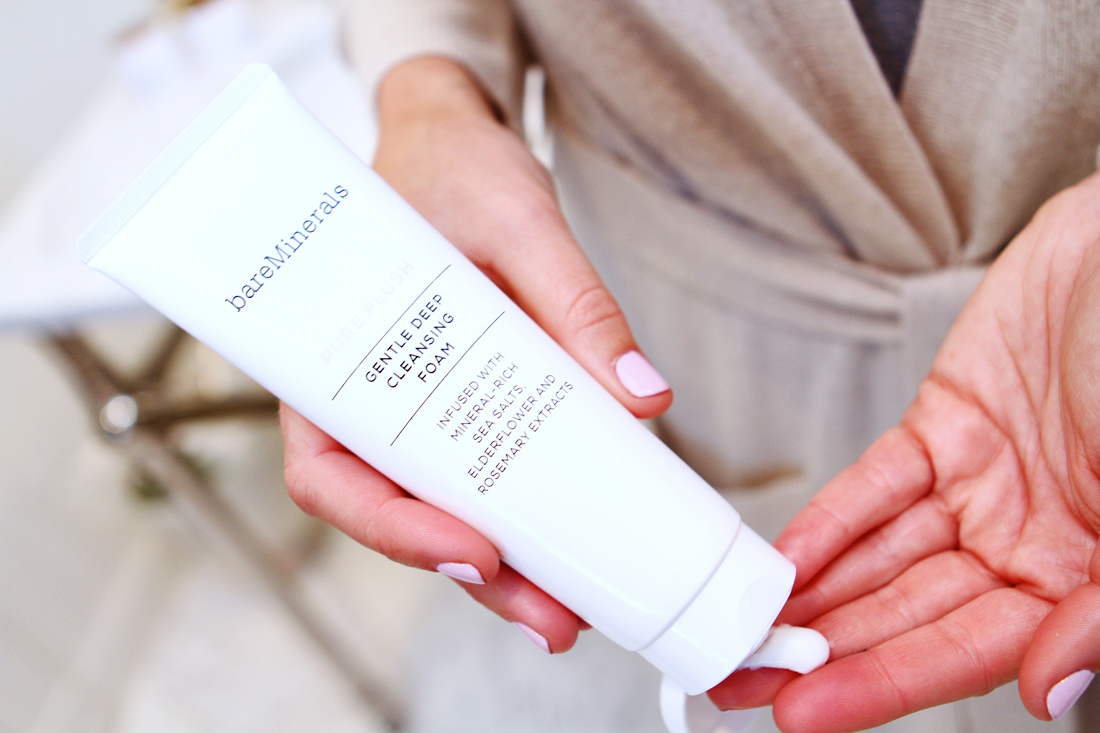 One product I have been using daily is the Oil Obsessed cleansing oil. For someone with naturally oily skin you might think I'm crazy to use. However, it is ultra-lightweight and helps to dissolve makeup and impurities. I follow that up with one of the cleansers to help revitalize & replenish my skin to looking radiant. Day to day I use the Pure Plush gentle deep cleansing foam, which is gentle on my skin and has a wonderful grapefruit scent. My favorite cleanser to use on the weekend is the Clay Chameleon which helps to detoxify my skin. And for the occasional breakout, the Blemish Remedy is the perfect remedy to getting my skin healthy again.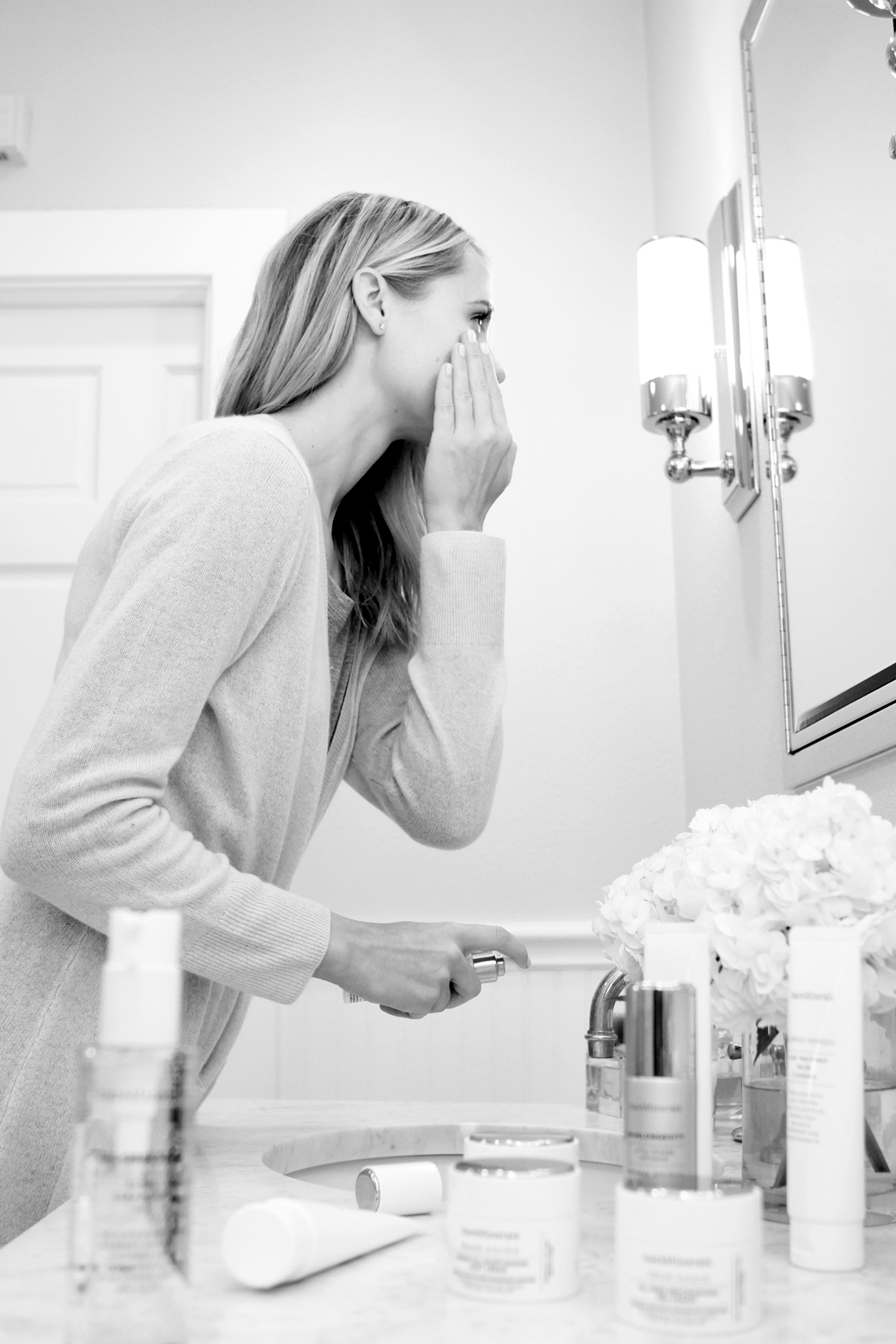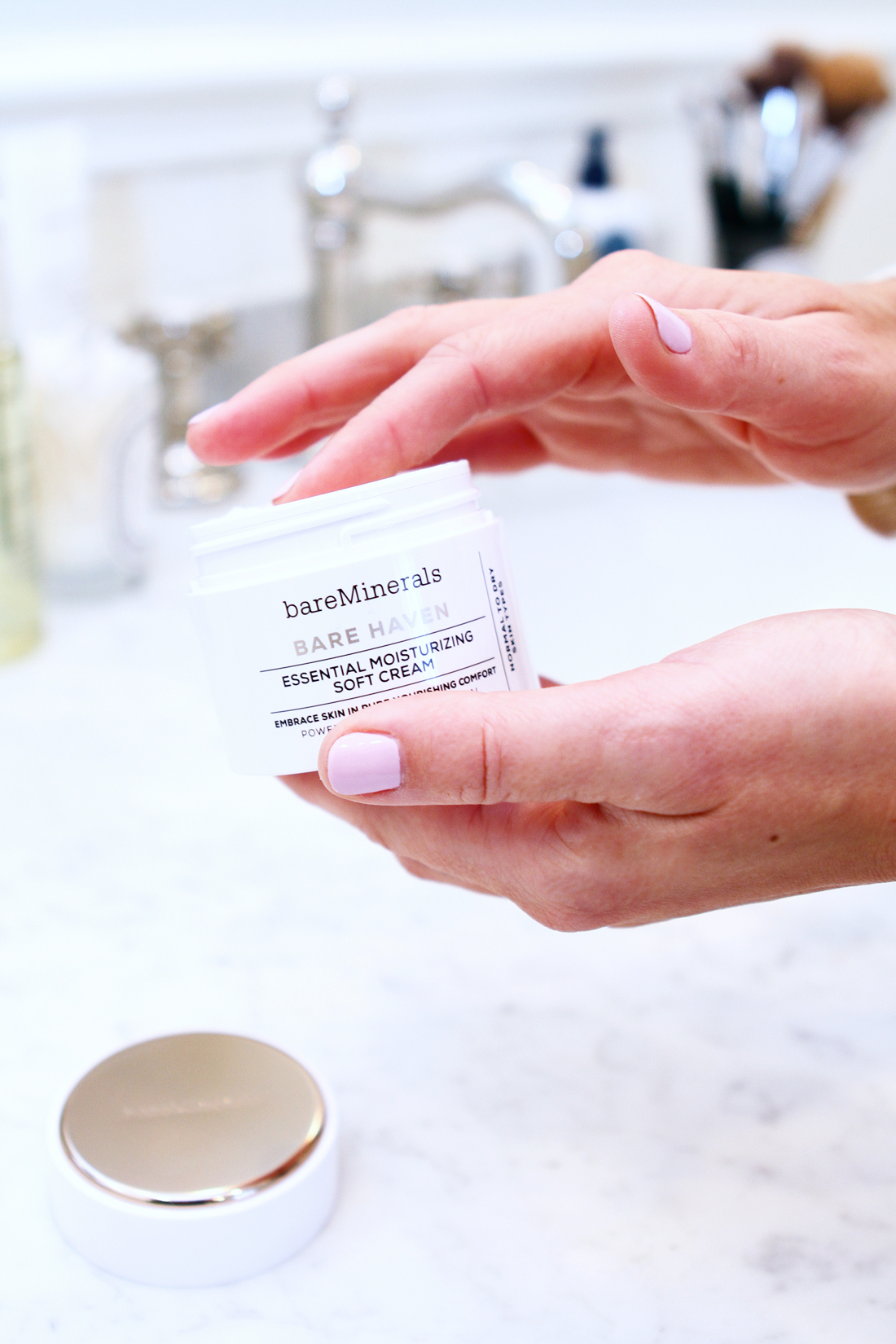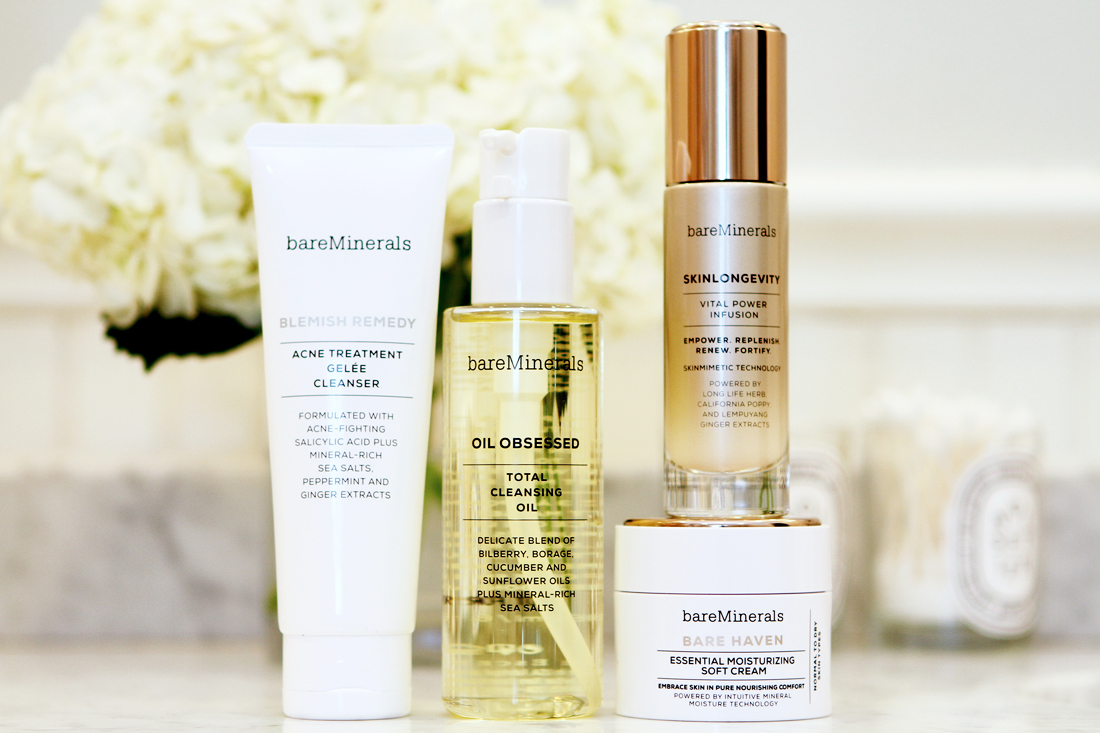 Sine winter tends to make my skin a little more dry than normal, I have been using the Butter Drench cream at night. It has helped renew the overall resilience & appearance of my skin. For the mornings, I like to alternate between the Smart Combination and Bare Haven soft creams. These are a little lighter weight, which I prefer for daytime. Once the weather starts to warm up a bit and there is more moisture in the air, I will switch to True Oasis for a splash of refreshing hydration.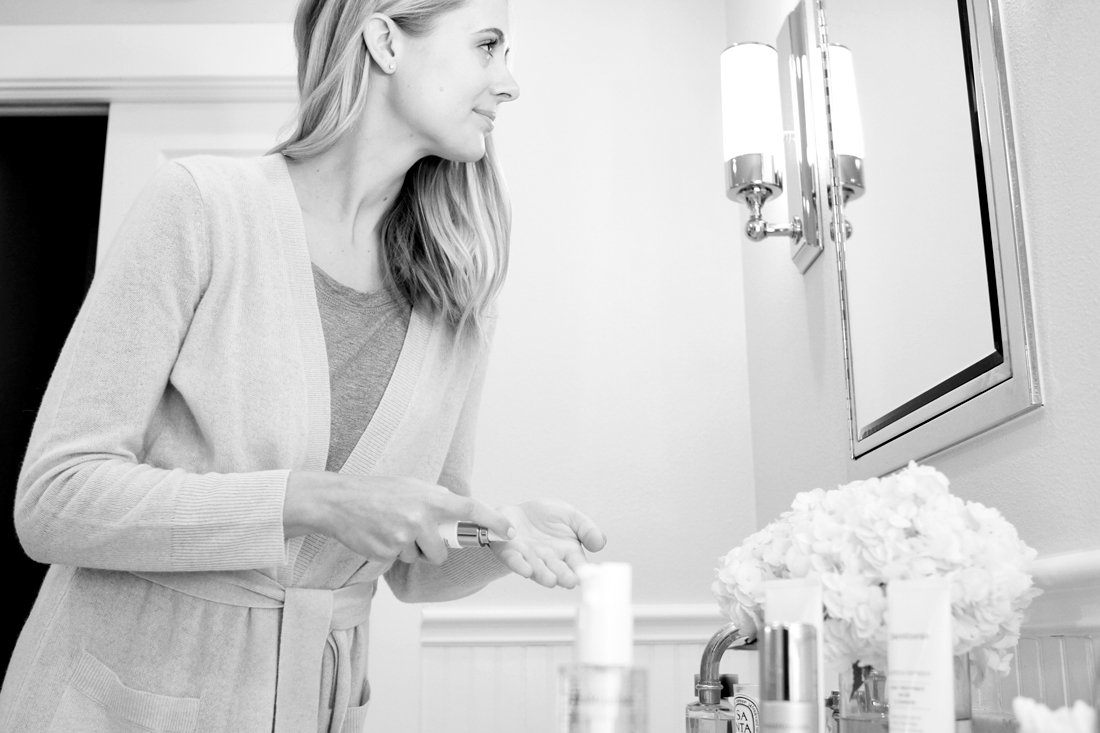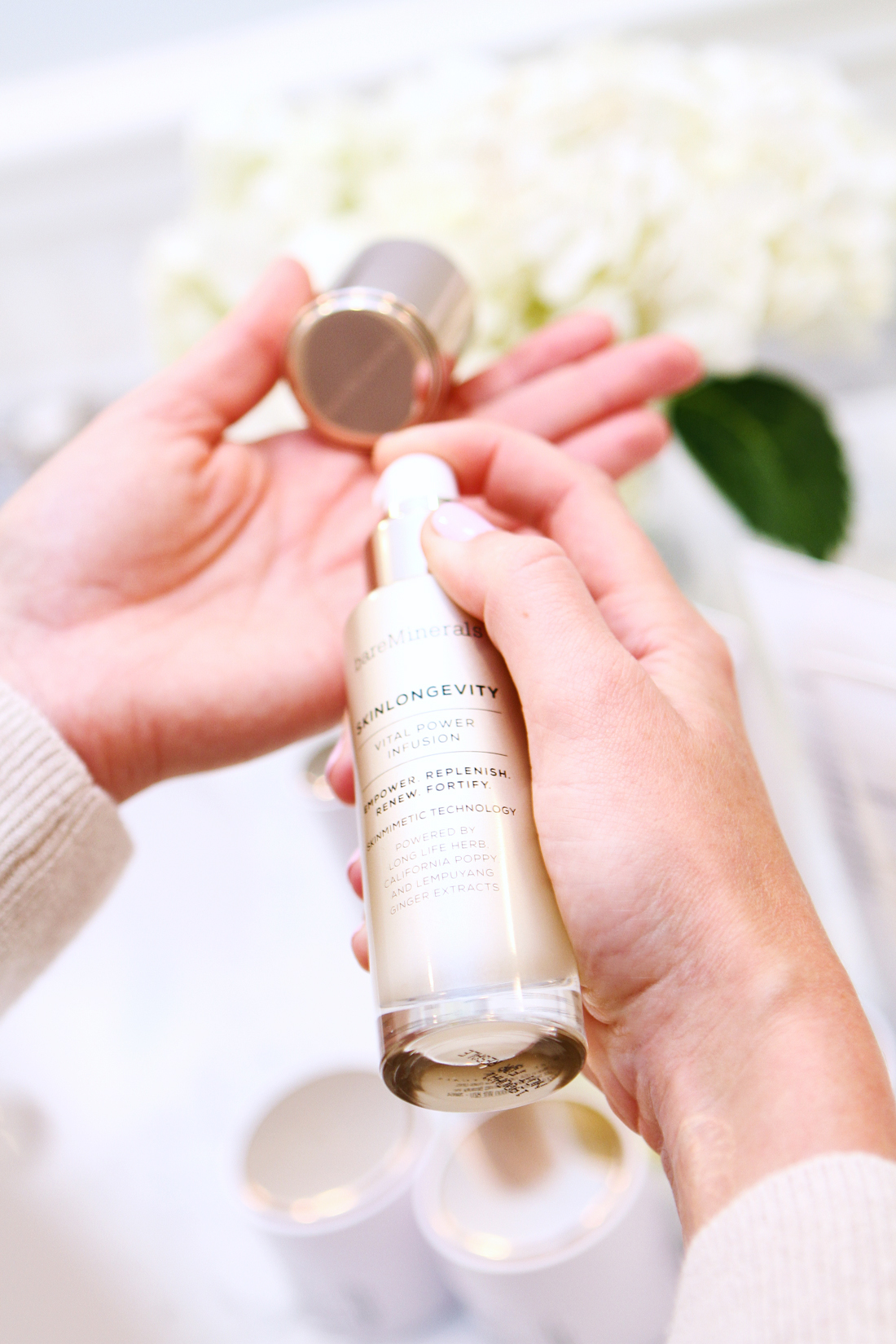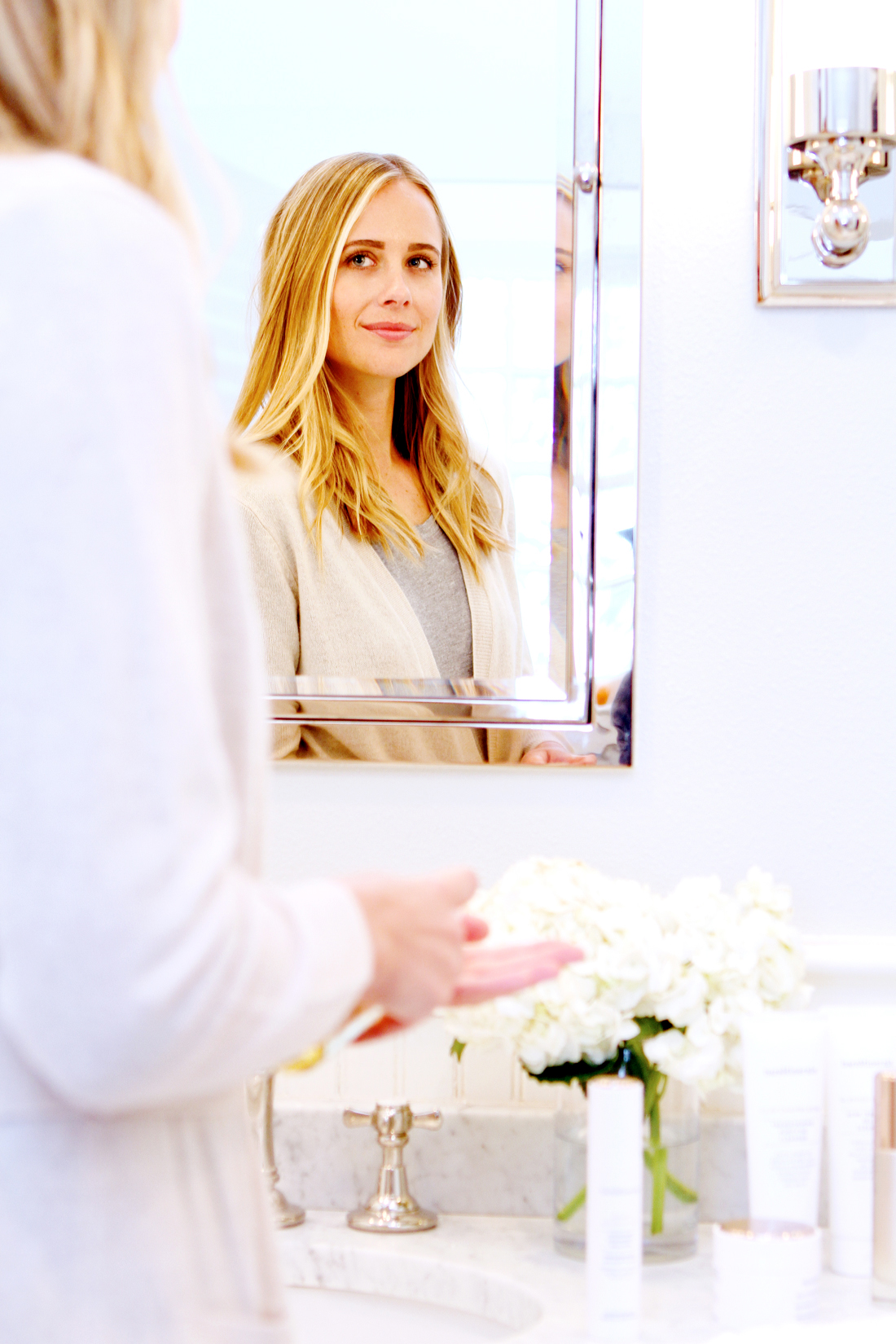 Now to the good stuff; Skinlongevity. This serum is designed to help maintain you skin's most vibrant look of health and reduce the appearance of fine lines and wrinkles. I use it all day every day and will continue it in my routine all year. I have already noticed an overall improvement in my skin from this product alone.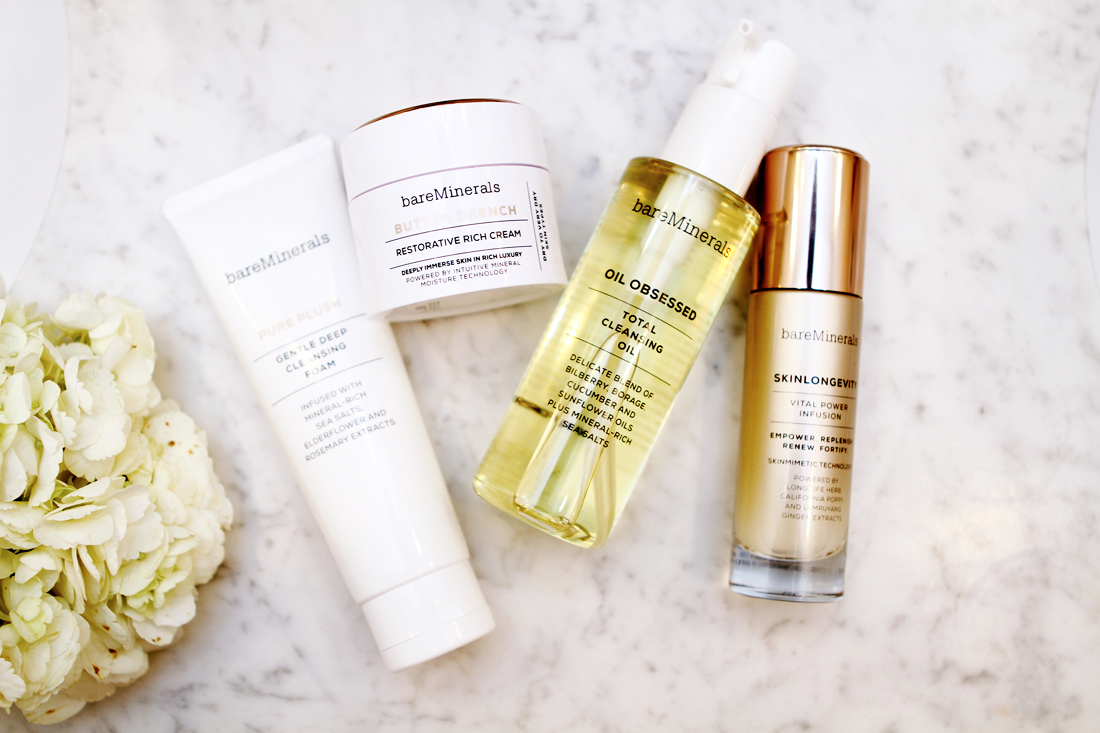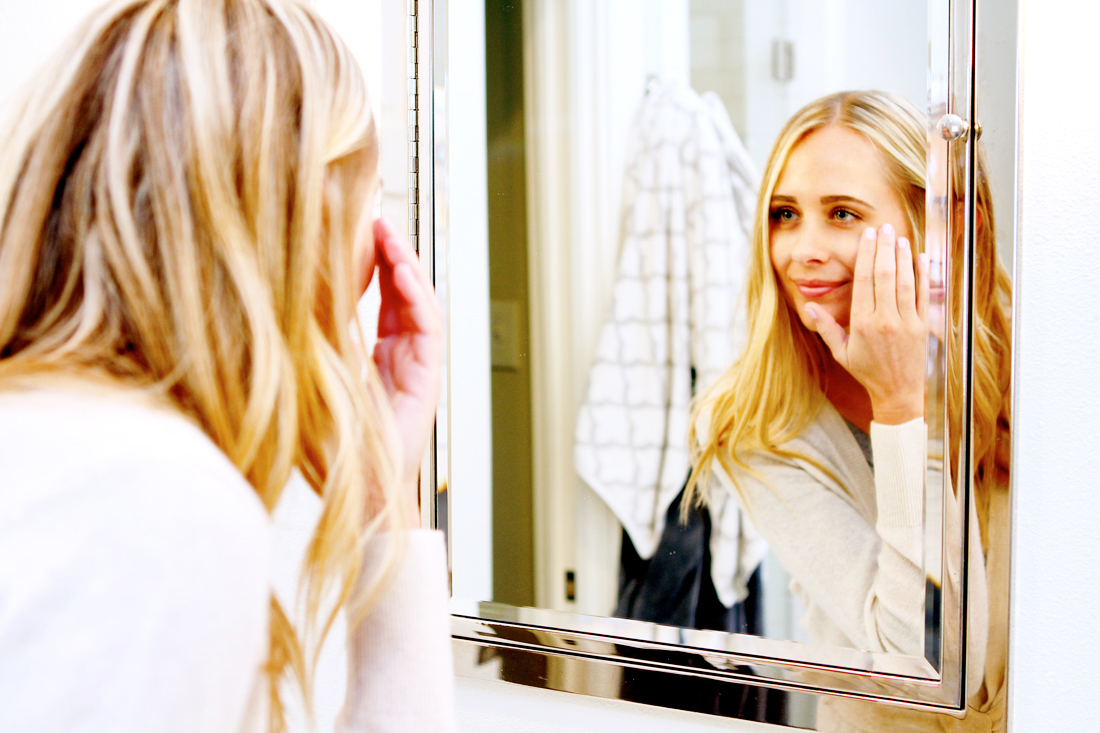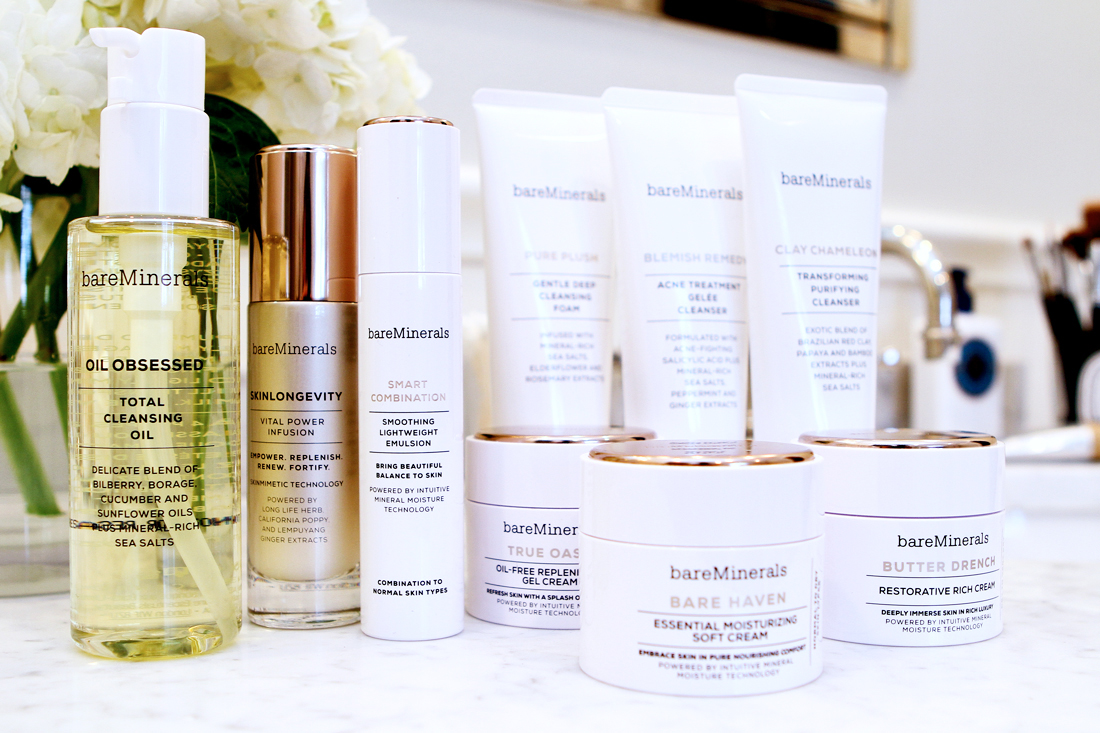 So as you can see, with the various products within the line, you will be able to create the perfect combination that will give you healthy beautiful skin throughout the year. Here's to looking healthier and younger, longer!
Cleaners: Oil Obsessed | Pure Plush | Blemish Remedy | Clay Chameleon
Moisturizers: Smart Combination | True Oasis | Bare Haven | Butter Drench
Serum: Skinlongevity
On Amy: Splendid Sleep Shirt | Cashmere Robe Similar


A special thank you to WhoWhatWear & bareMinerals for sponsoring this post. All thoughts and opinions are my own.