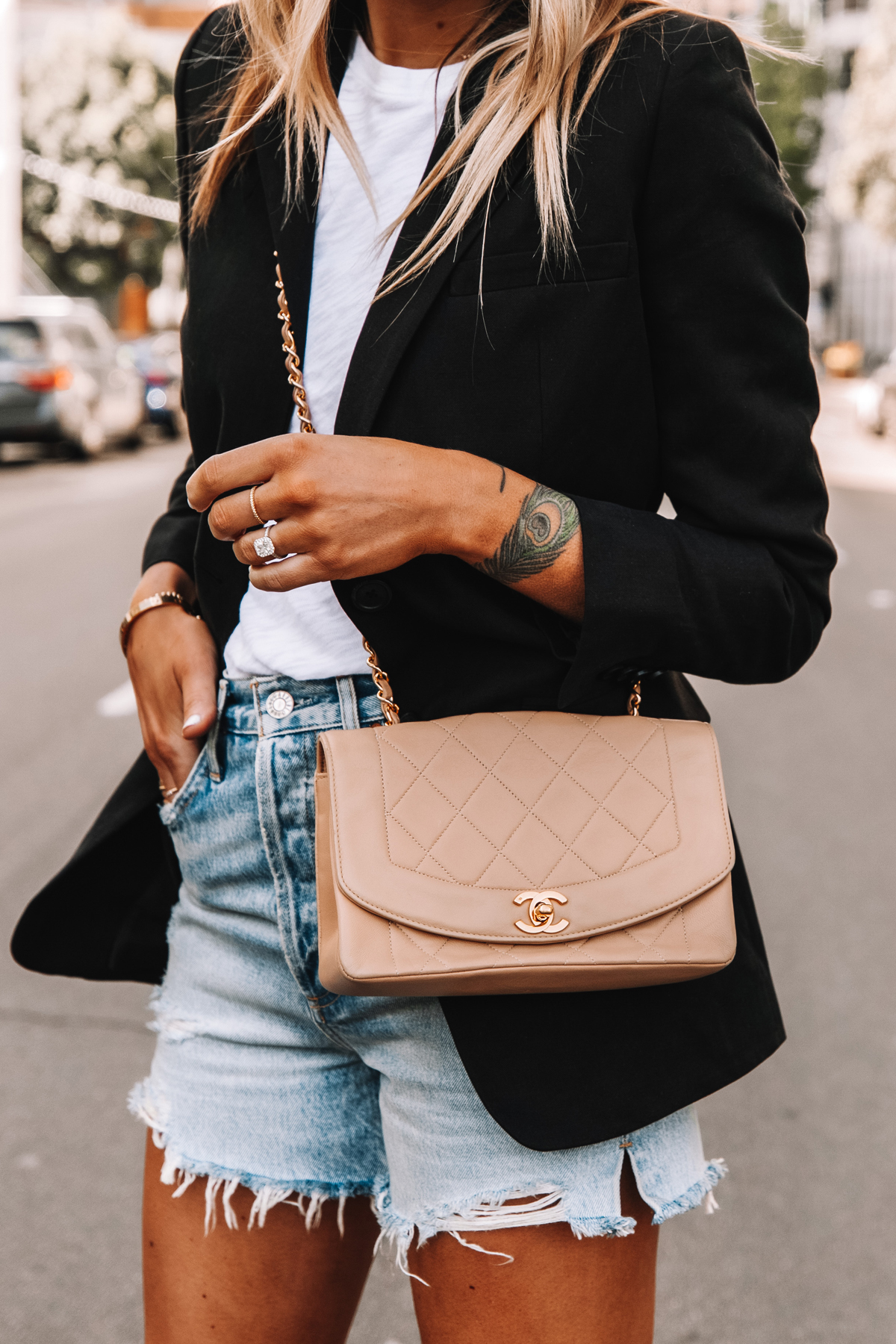 Earlier this week, I wrote all about how the black blazer is one of the most classic, investment pieces you can keep in your closet. This versatile piece can be worn in so many different ways, both casual and dressy, and I wanted to showcase that for you guys today!
I've gotten a few questions over the years about if you can wear a blazer with jean shorts. Let's be clear—you can wear anything with anything as long as you have the right attitude and style! But short answer: Yes, you can absolutely wear a black blazer with edgy, denim jean shorts. In fact, it's a fabulous look!
This cotton-linen blend blazer from Everlane is my favorite one I own and so perfect for warmer weather. To achieve a blazer and denim shorts outfit, simply pair both with a great white tee (we all know which one I'm talking about!) and a pair of classy heels. For this look, I went with a pair of my favorite blue jean shorts by AGOLDE, the Dee Short. They're high-waisted, ripped hem, and so comfortable. I chose to throw on my Chanel slingbacks (similar here) with this outfit, which ended up making it the perfect mix of edgy and feminine. 
This look is perfect for a lunch date or meeting, a summertime party, or even at the office if you're lucky and work in a relatively laid back space! You just can't go wrong with this look.
Denim Shorts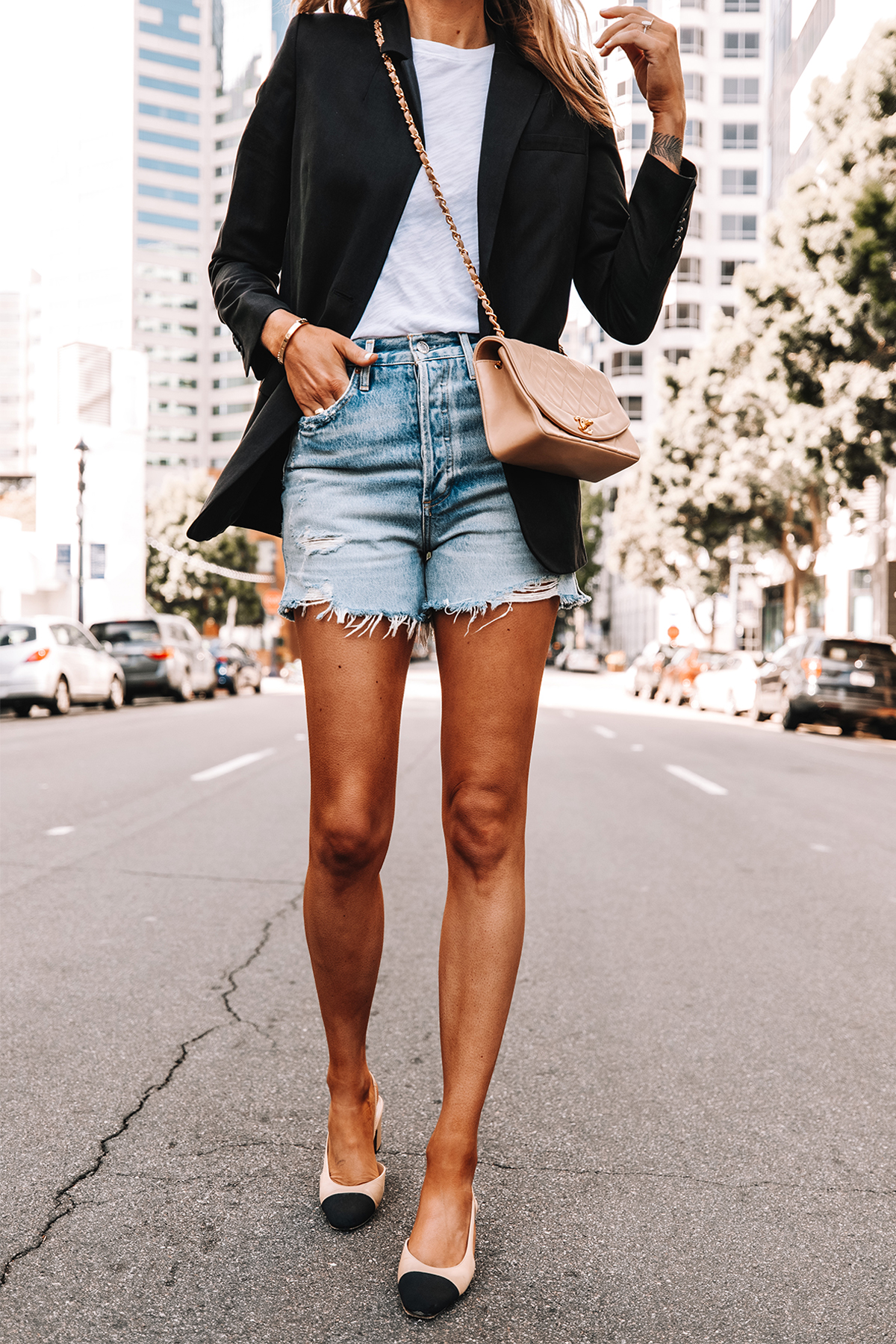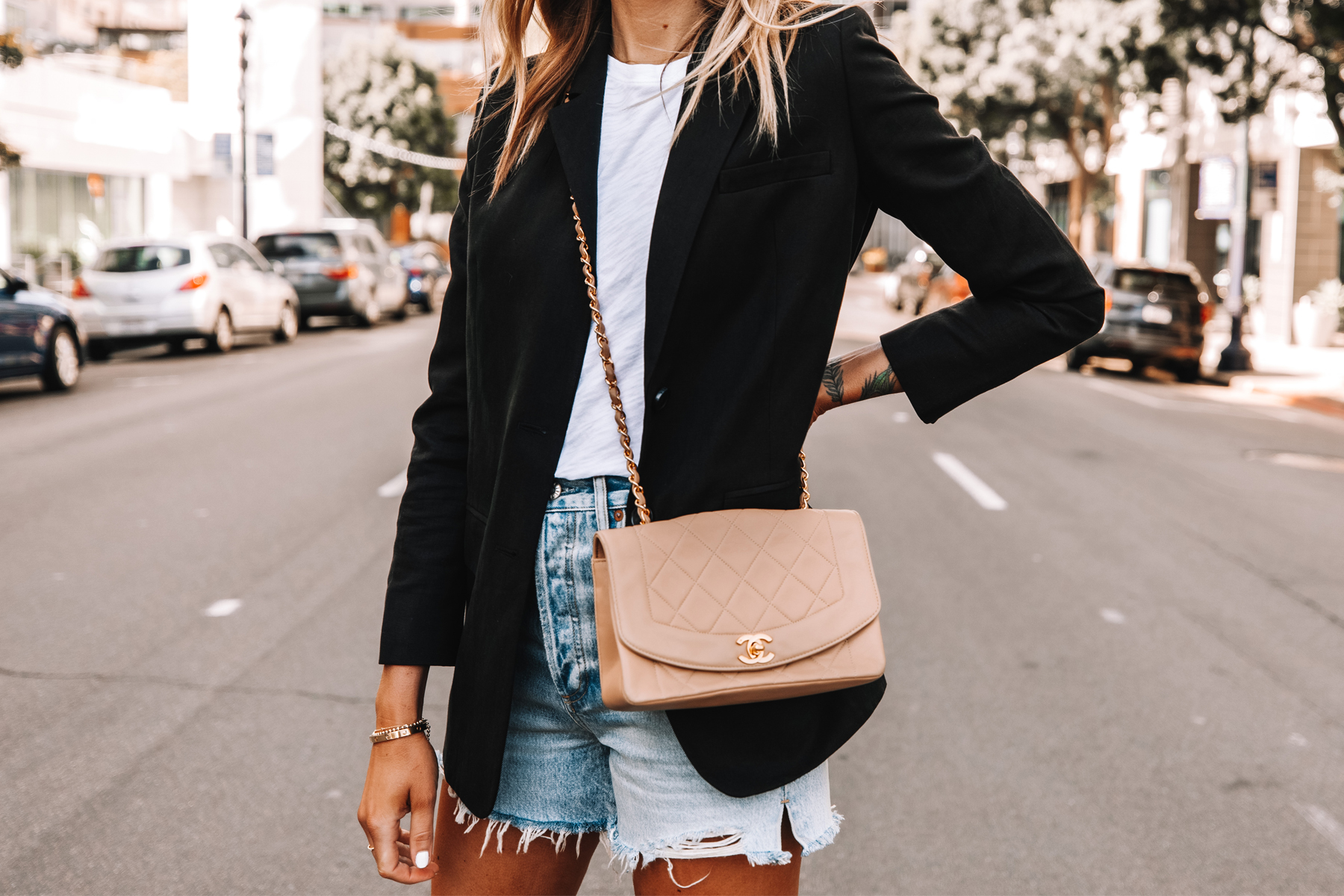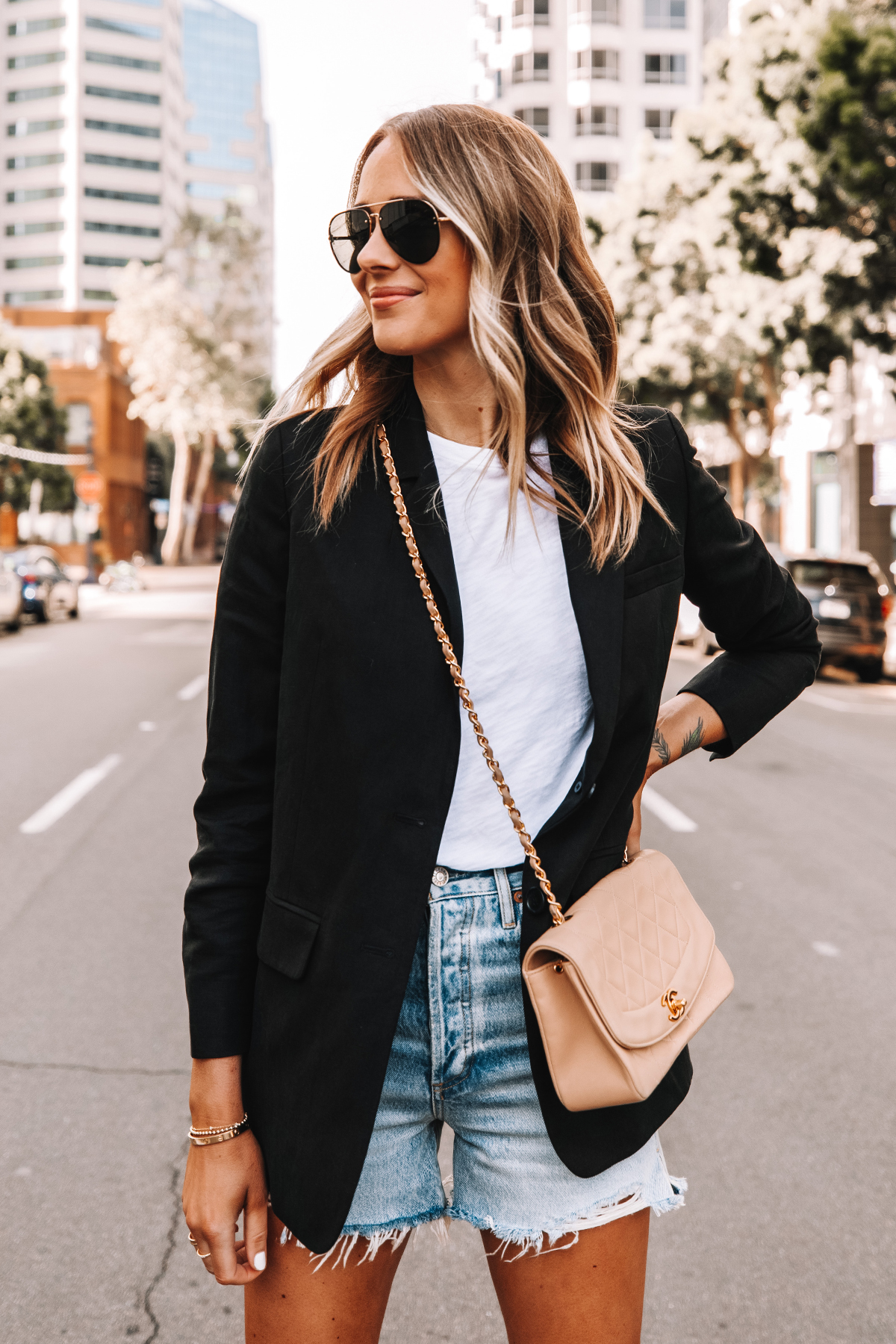 Photos: Arielle Levy
This post may contain affiliate links, meaning when you click the links and make a purchase, we receive a commission.