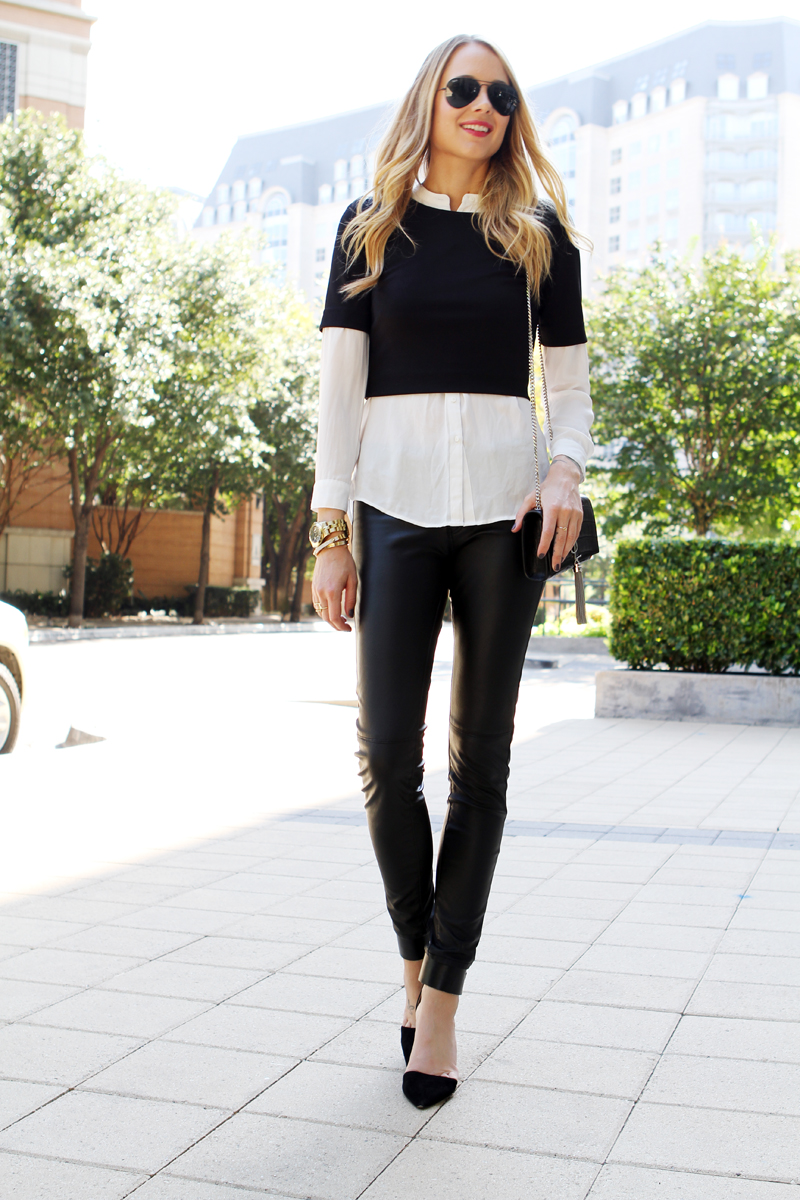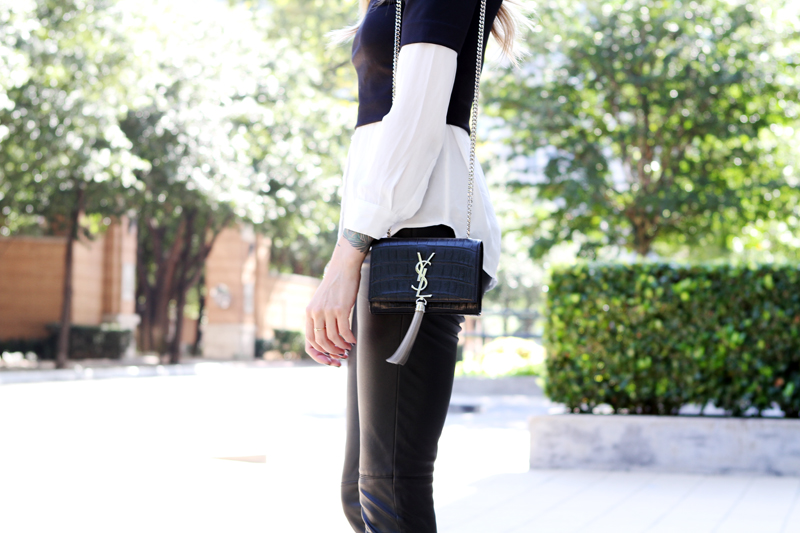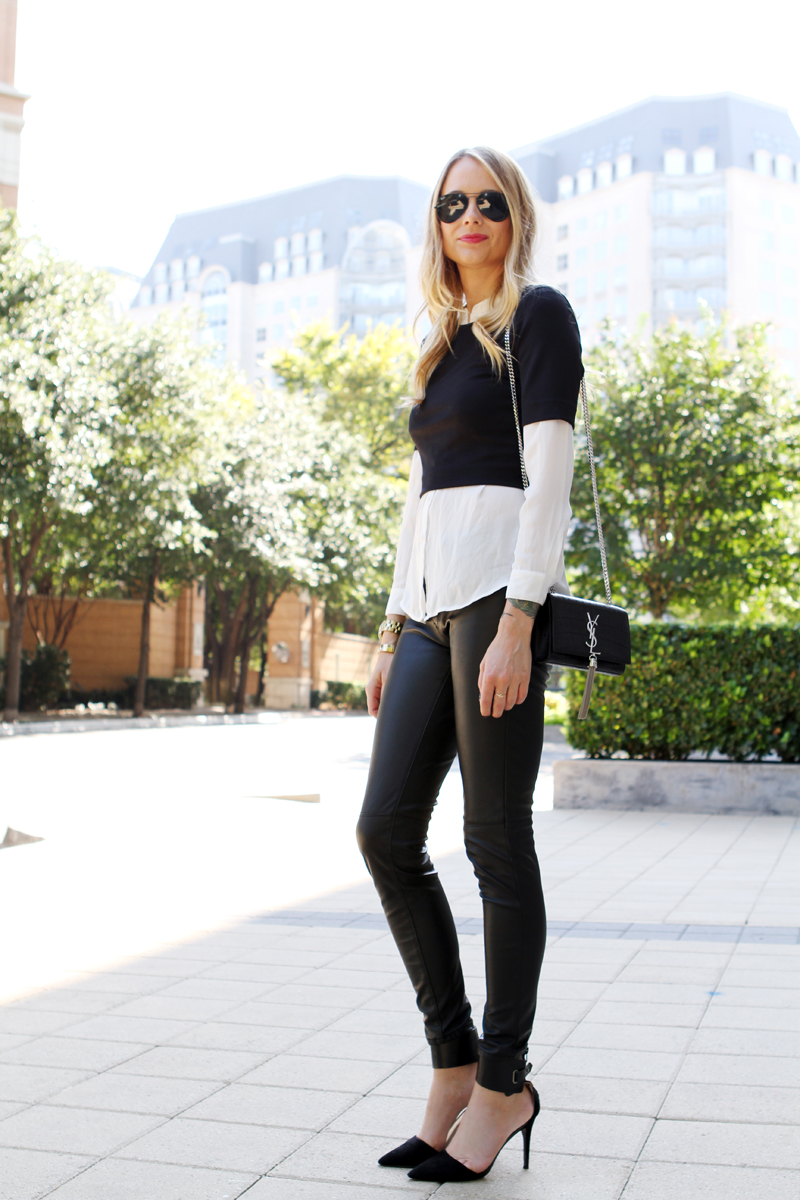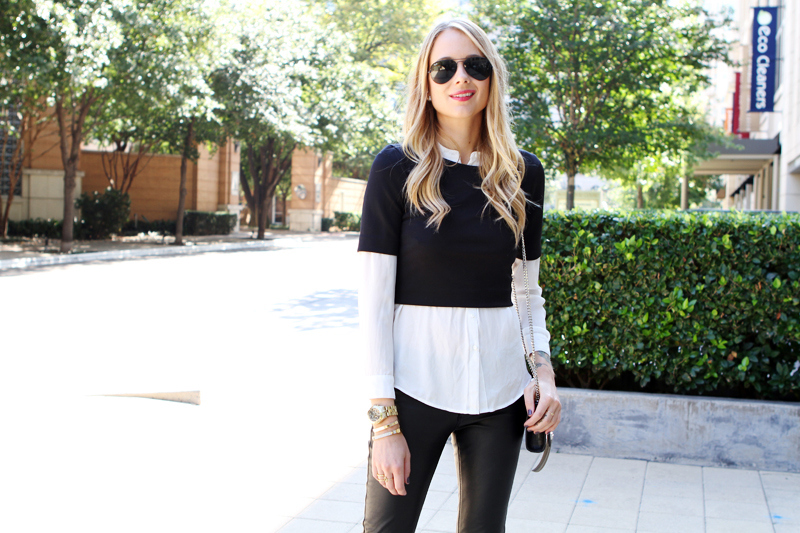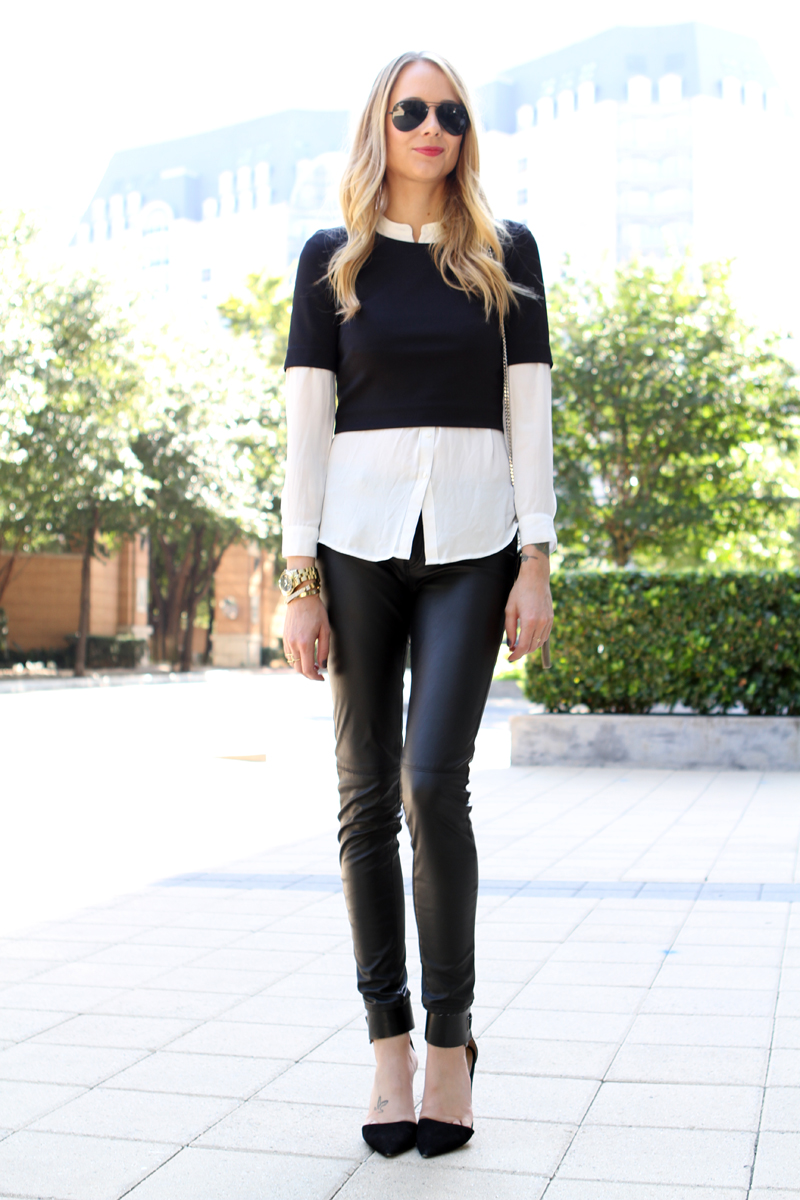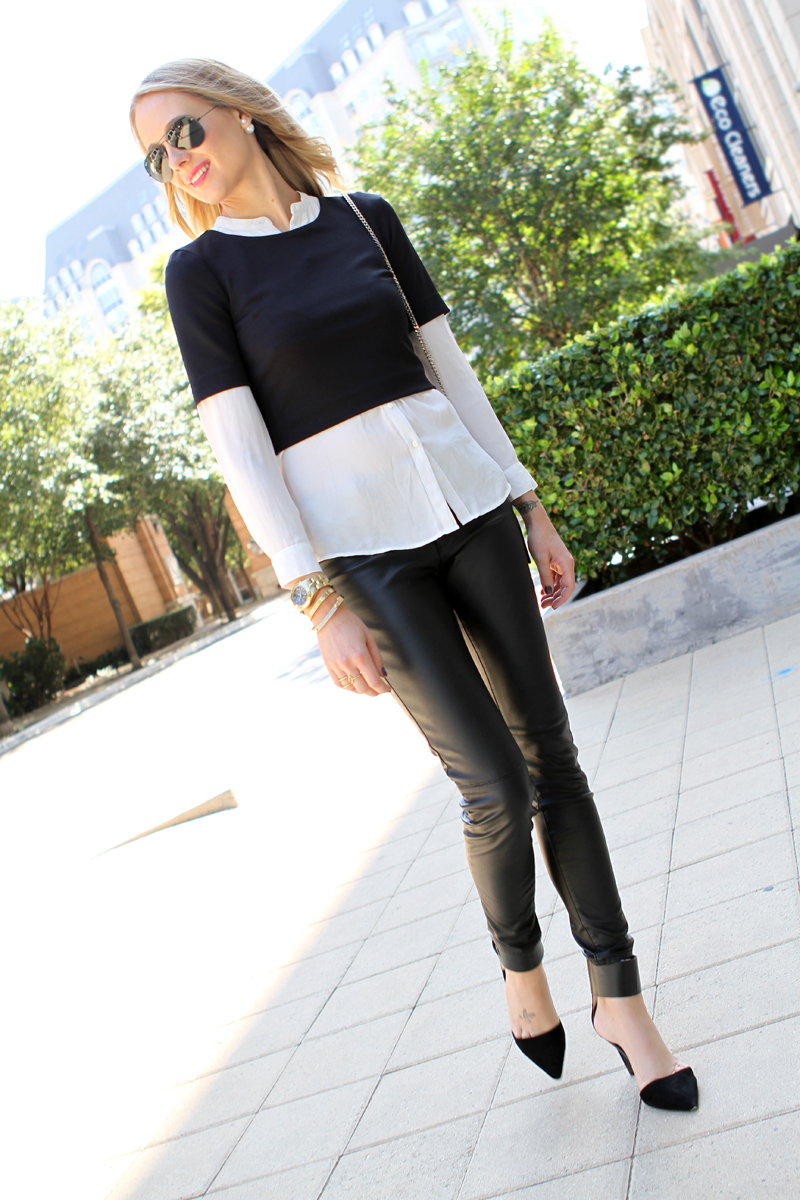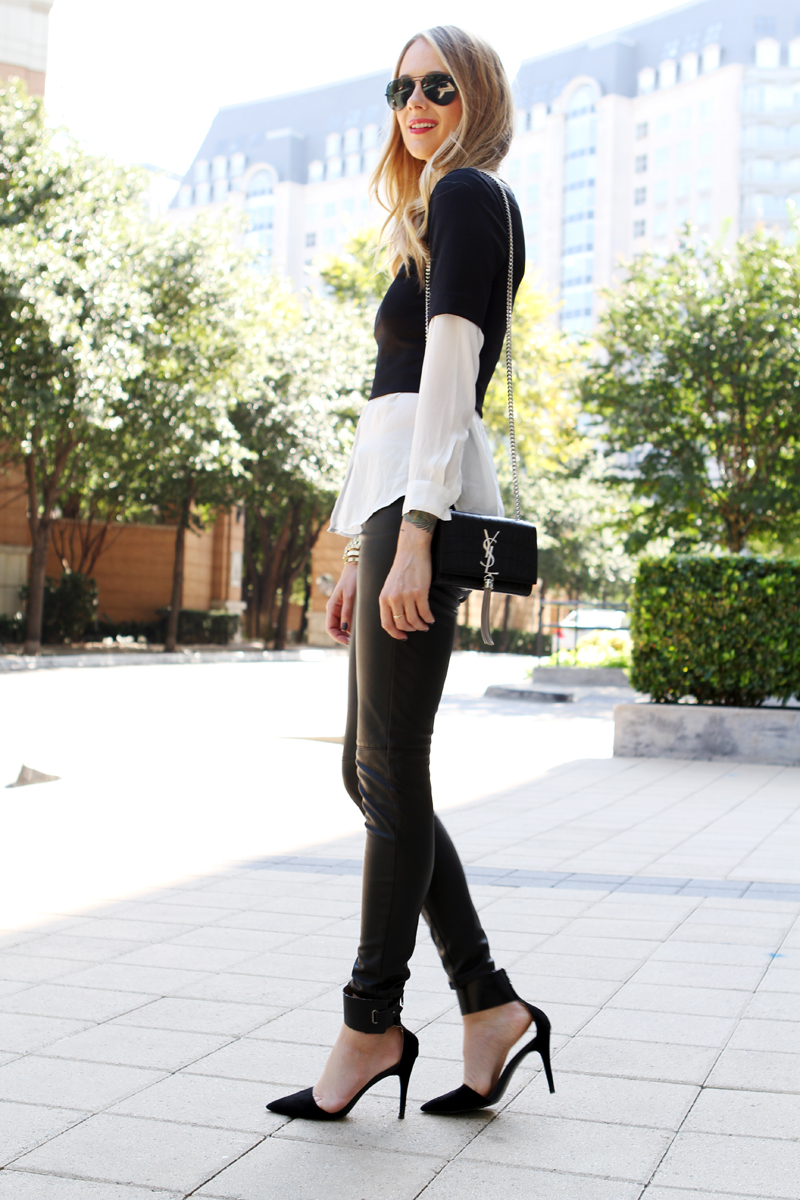 Crop Top: Express ON SALE! | Blouse: H&M (old – similar here) | Pants: H&M (similar here) |
Heels: Zara (love these) | Handbag: YSL | Sunglasses: Ray-Ban ON SALE! | Earrings: Target |
Watch: Marc Jacobs (identical here) | Rings: c/o Gorjana & c/o Blaine Bowen
Photos: KRLMYR
Plaid skirts. Knee-high tights. Feather pens. You know what I'm talking about. 19 years ago (WHOA) the best movie of my childhood made its debut. Every now and then I'll catch Clueless on TV and immediately drop what I'm doing to quote every line for the length of the movie. I was recently inspired by one of Cher's looks and wanted to create my own modern day ensemble. If you haven't noticed I have been wearing this little black crop top weekly. It has been the best purchase this season (who knew – a crop top!) and I love the versatility it brings. Layering with a basic white silk-like blouse and leather pants gives the look a whole new approach to fall layering. It doesn't always have to be scarves and sweaters!
XO!
SHOP THE LOOK

SHOP CROP TOPS