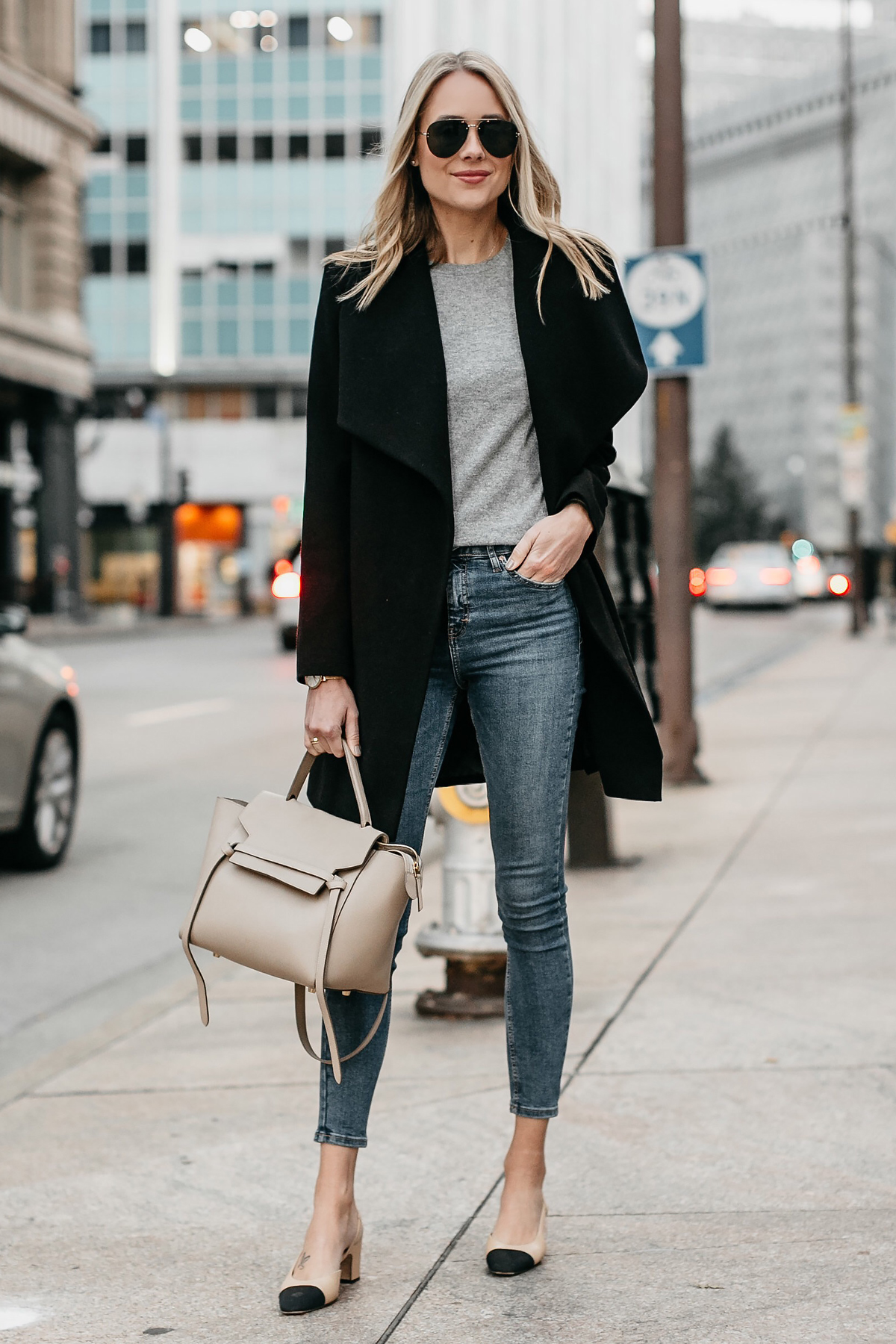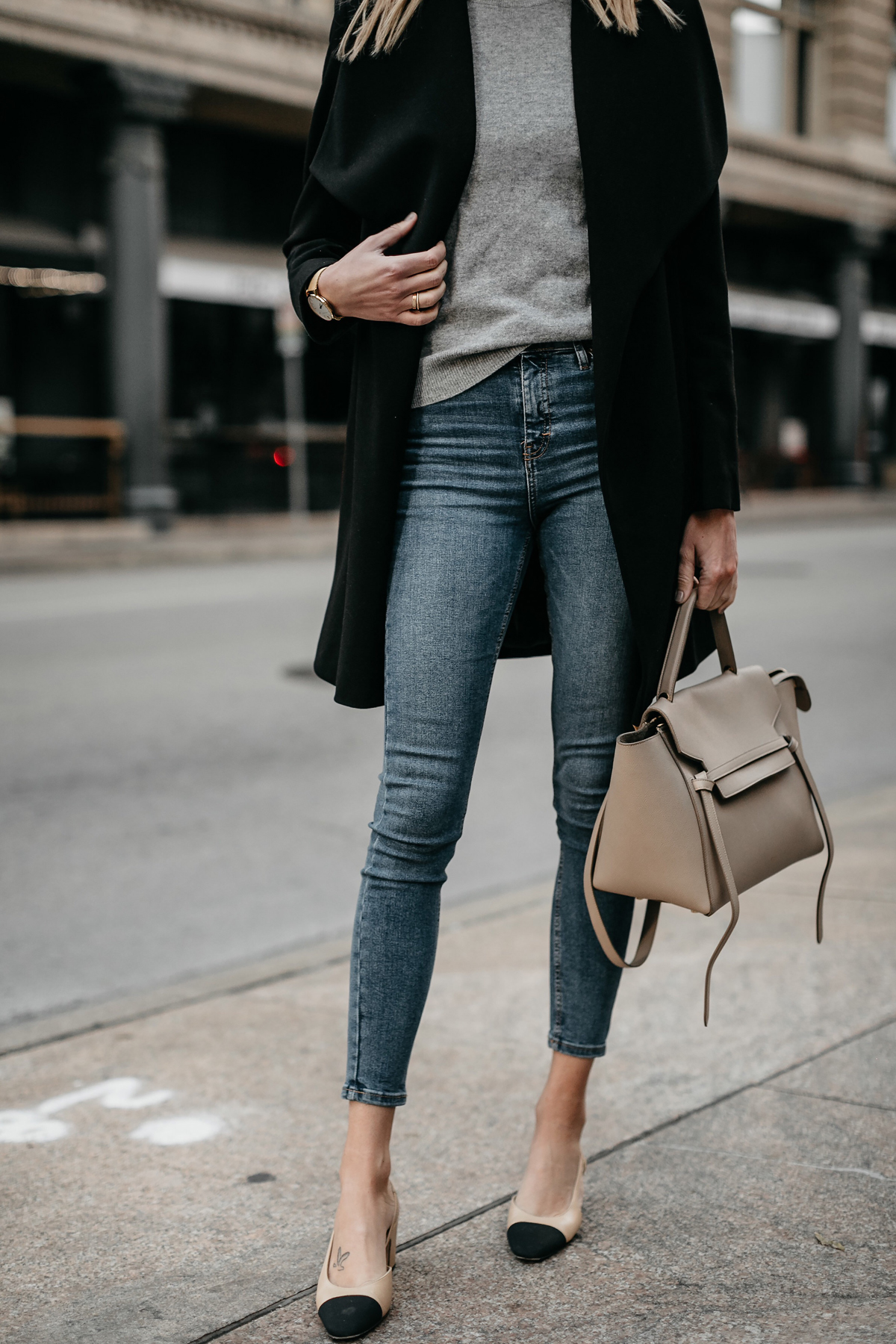 Are you tired of seeing coats yet? Hopefully not, because I have more to show you! The high in Dallas is going to be 60º this weekend, which means coats aren't just appropriate but necessary. This black wrap coat is just one of the coats I'll be wearing out this weekend.
Yesterday, I showcased my favorite basic camel coat. However, today, I'm going back to black with this chic piece of outerwear. I absolutely love the lapel-detailing on this black wrap coat. It's not your standard button-detailing and structured collar coat. This is soft, a great length, and extremely moveable, which makes it the perfect throw-on when you need to stay warm but don't necessarily want to wear your heaviest jacket. In fact, I'd describe this particular piece as more of a cardigan/coat hybrid than a traditional coat. With that said, it's the absolute perfect addition to your jeans and tshirt look. For example, I threw it on over my favorite grey sweater and denim and instantly created a casual weekend look. Wear it to grab coffee, run errands, or even catch a matinee movie.
Truly, this black wrap coat goes with anything. In fact, if paired with the right dress and heels, it would work. It will be on rotation in my closet all season-long!