During the summer months I'm always on the hunt for fun feminine tops I can either pair with shorts for day time, or jeans for evenings. Because it's cooler in San Diego than it was in Dallas this time of year, I'm opting for styles with a little more coverage, but still have a summer vibe. I recently found this stylish polka dot cold-shoulder top from Bloomingdale's and immediately fell in love with it. First off, it's black and white (win!), it has a subtle polka dot print (which has been so on trend this year), and it's incredibly flattering!
While I was searching for feminine style tops, I noticed the 100% Exclusives selection at Bloomingdale's had so many great pieces to choose from! You might remember me talking about their exclusives previously, but if you're new here, welcome(!), and let me tell you about one of my favorite ways to shop.
The 100% Exclusives shop from Bloomingdale's has pieces you can't find anywhere else, which I love. For me I prefer unique items, and I love that they are always on trend and so affordable. This time instead of shopping in the store, I had the top shipped to my house and it arrived so quickly - that's a bonus in my book. So, if you're in the market for some new summer items, I definitely recommend looking at Bloomingdale's and let me know what you guys pick out!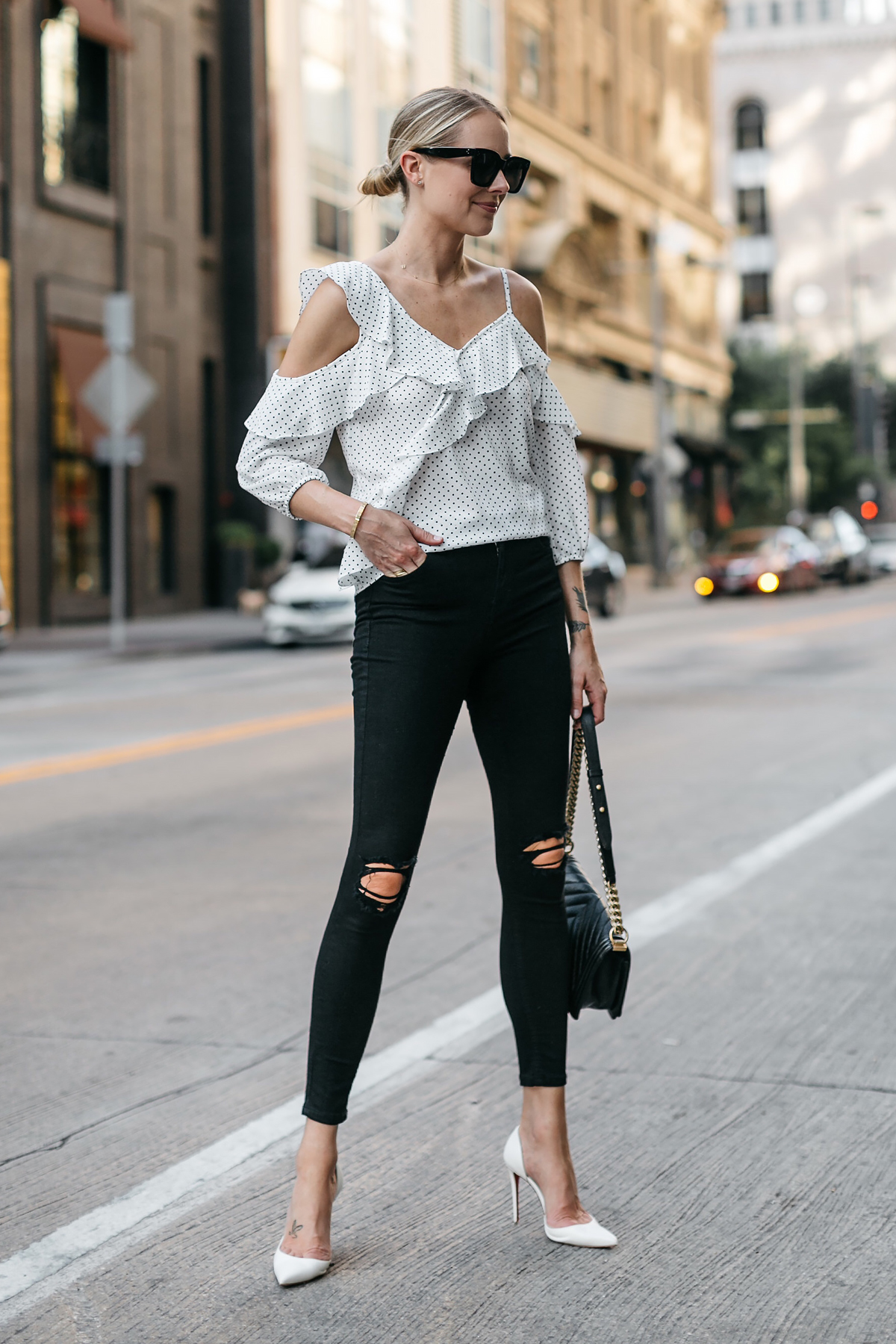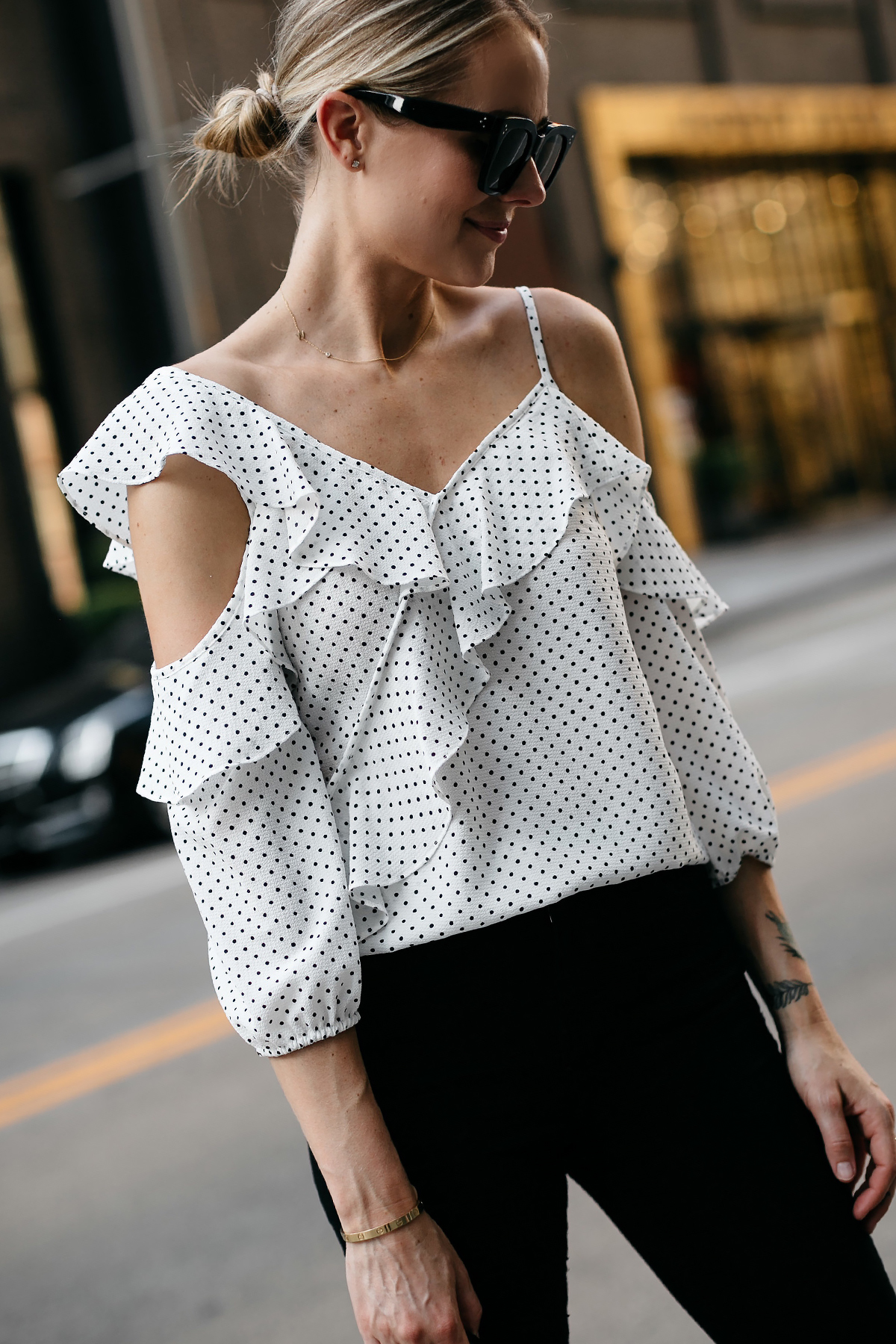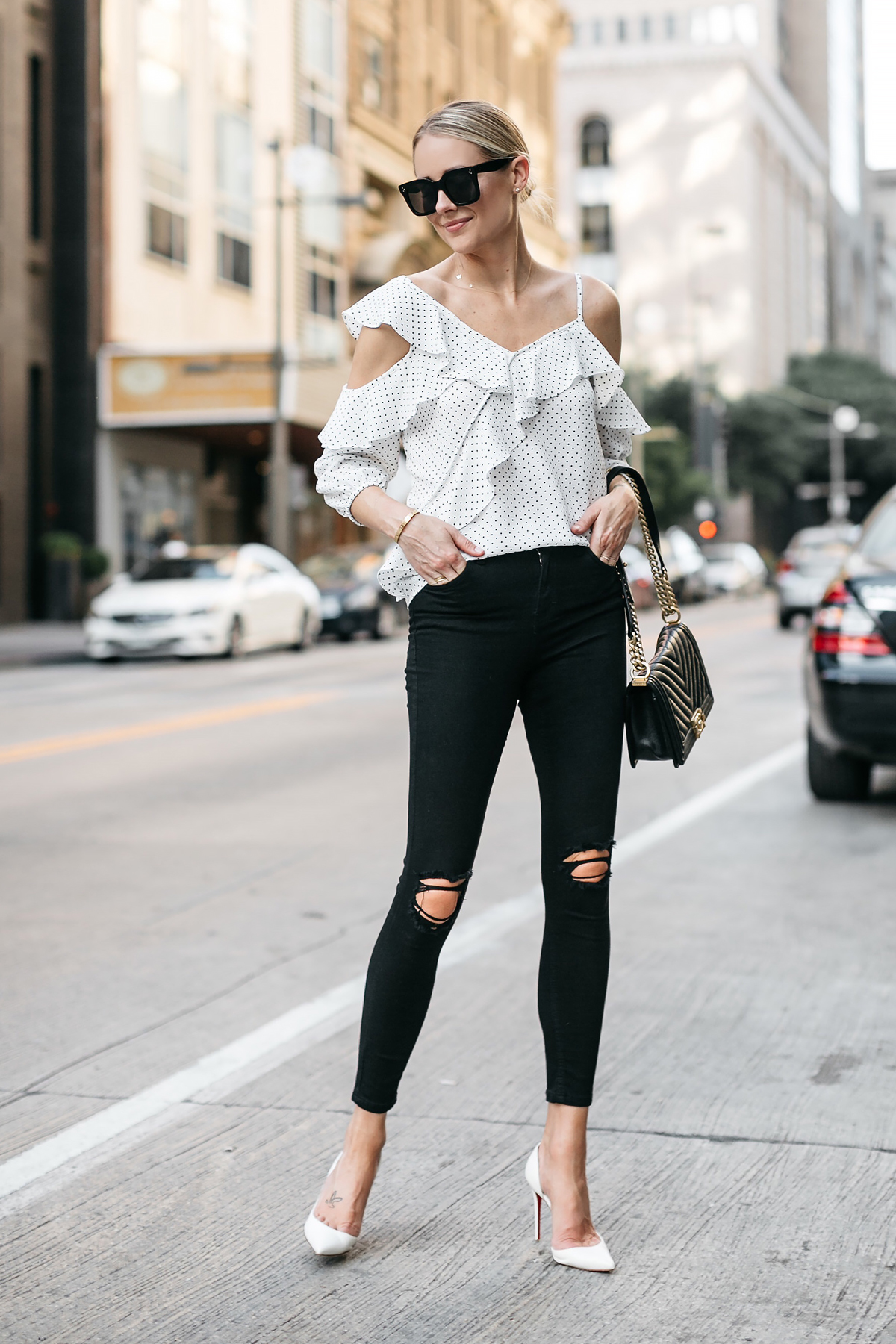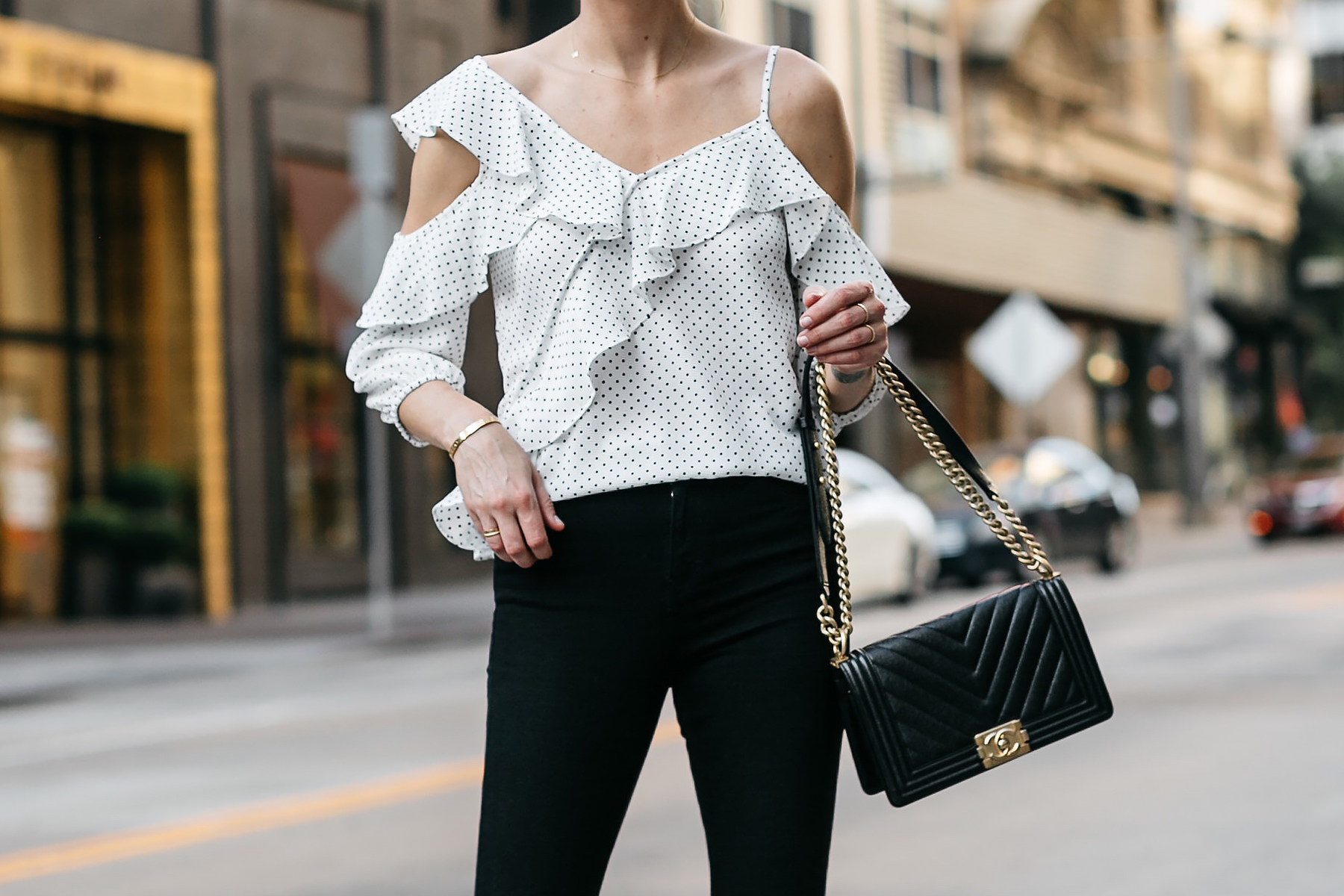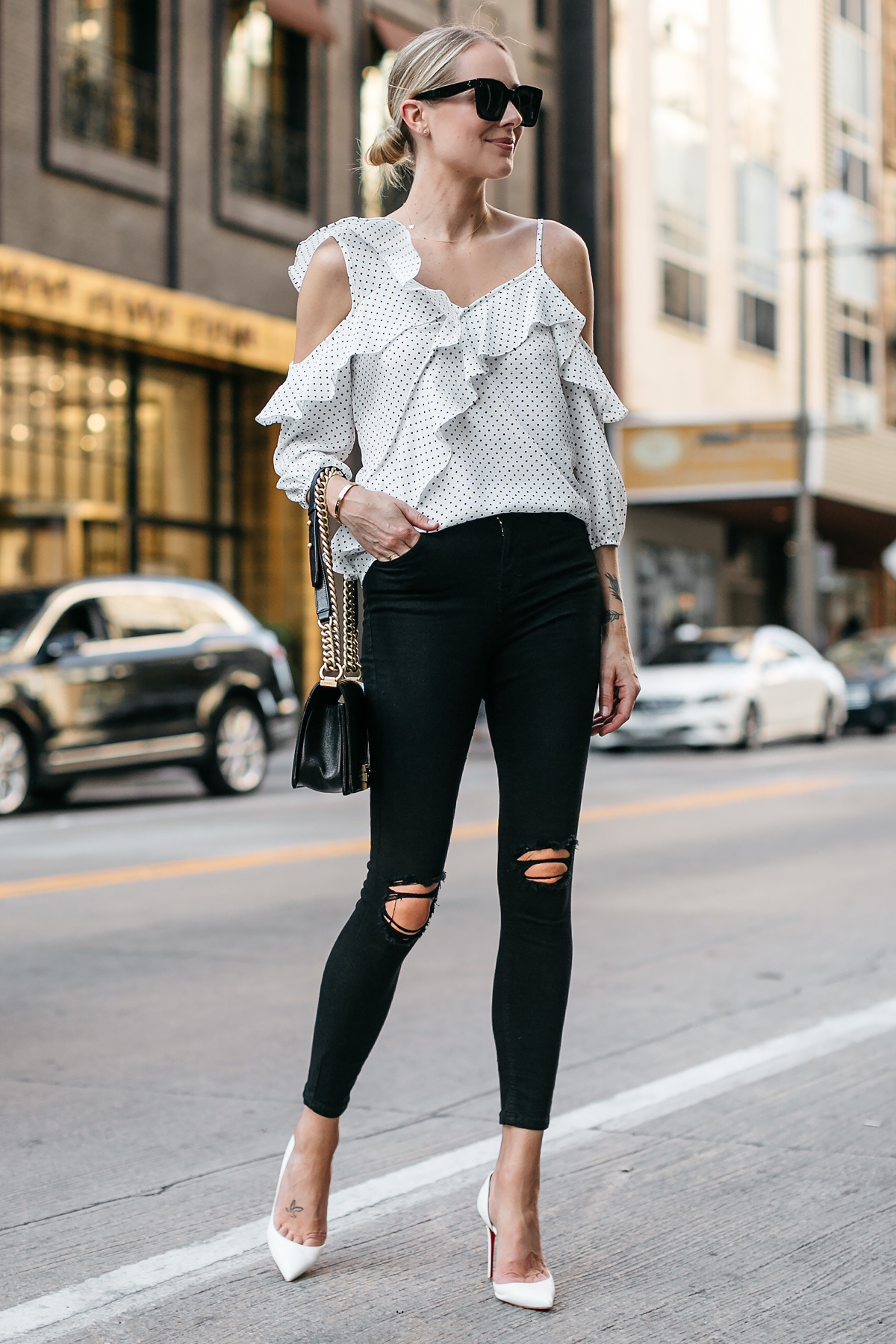 A special thank you to Bloomingdale's for sponsoring this post. All thoughts and opinions are my own.
Photos: Beckley