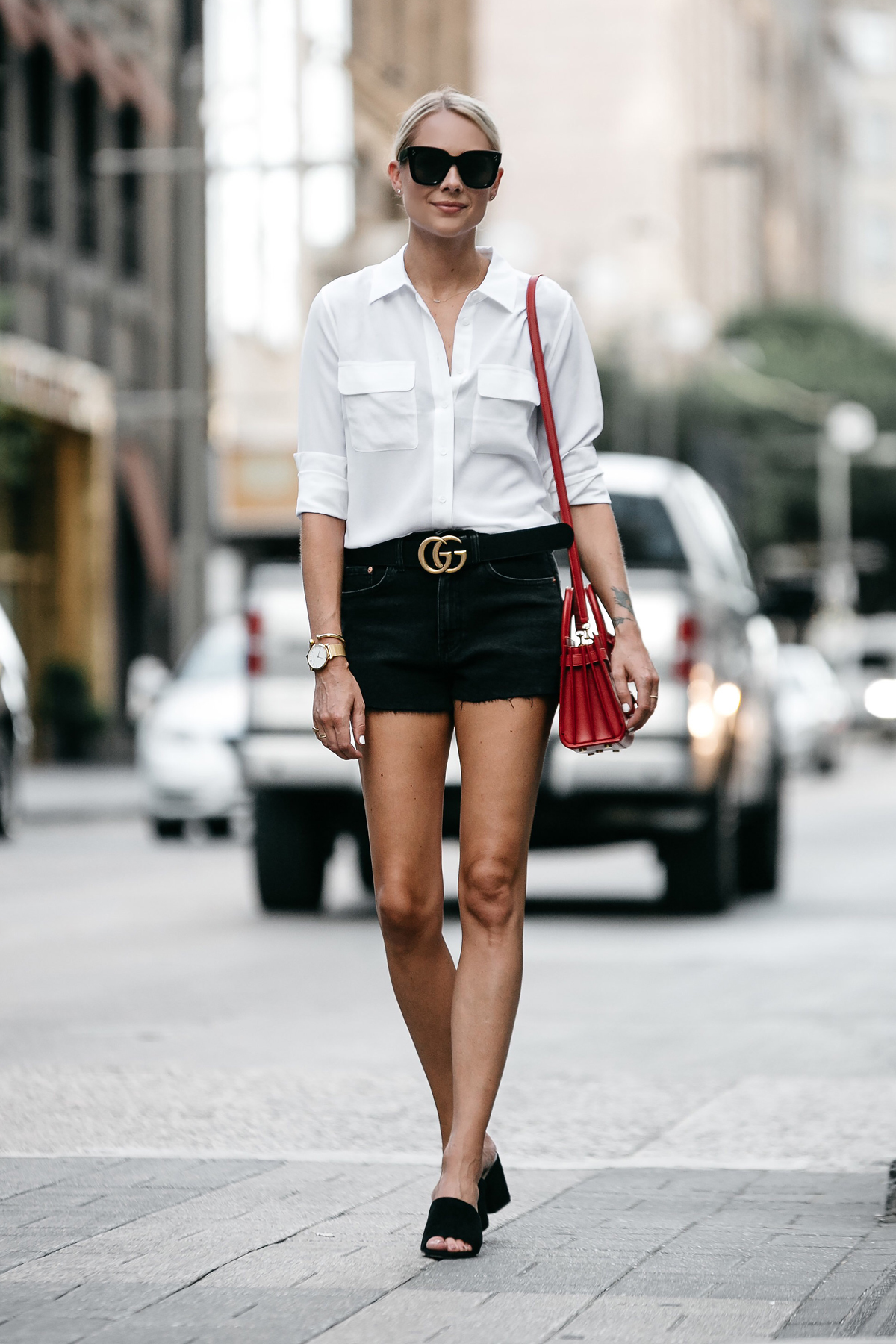 [pipdig_left]
[/pipdig_left]
[pipdig_right]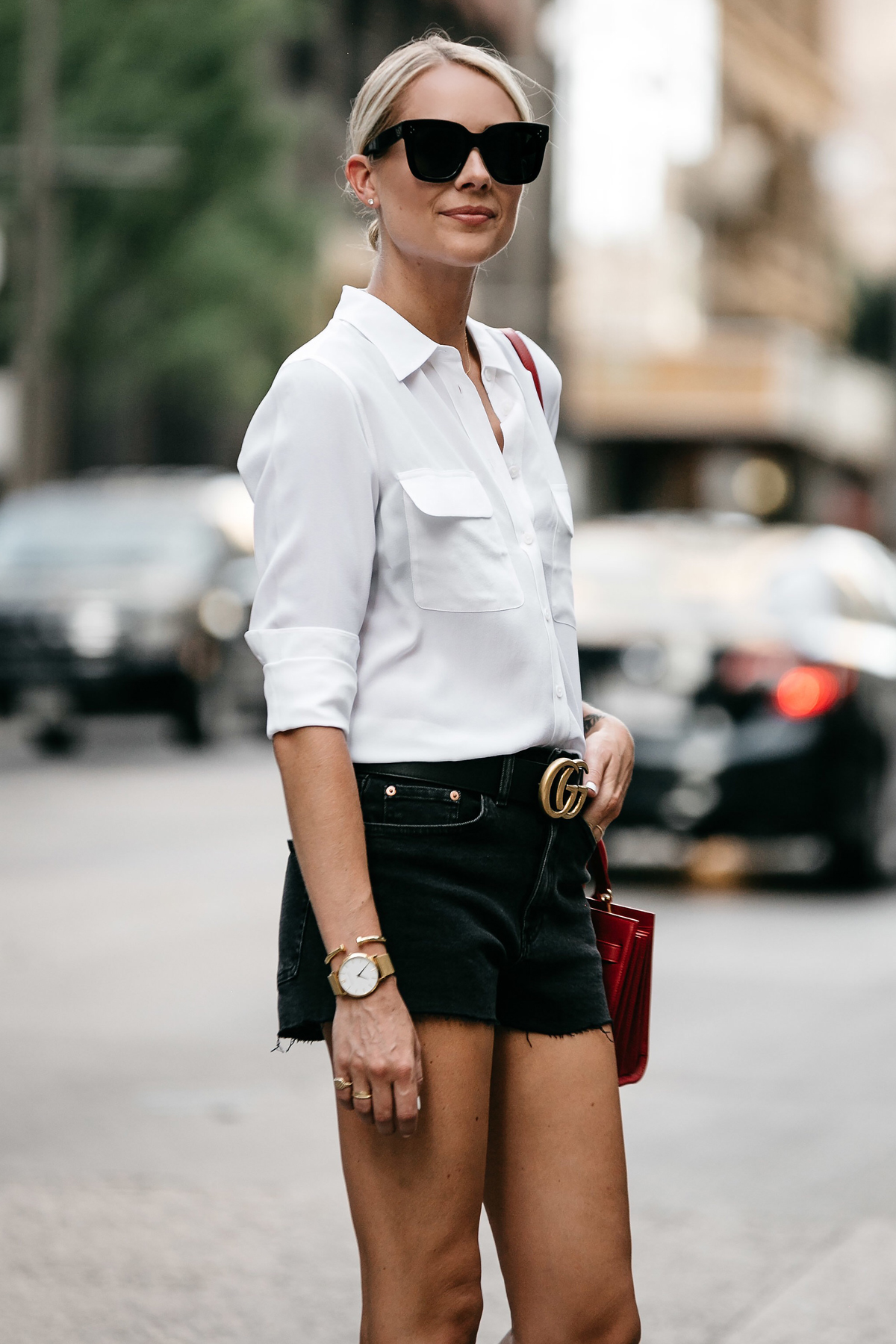 [/pipdig_right]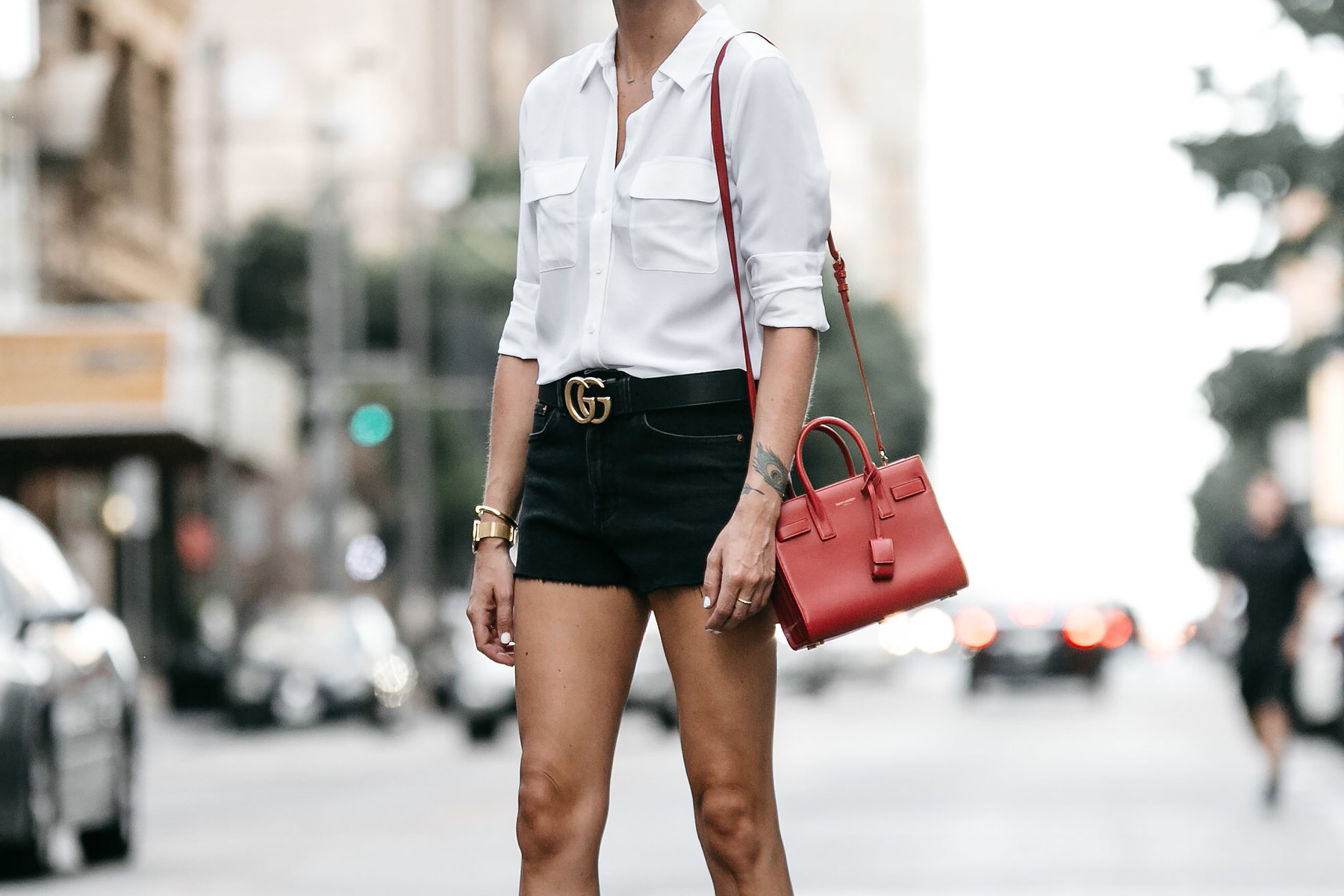 [pipdig_left]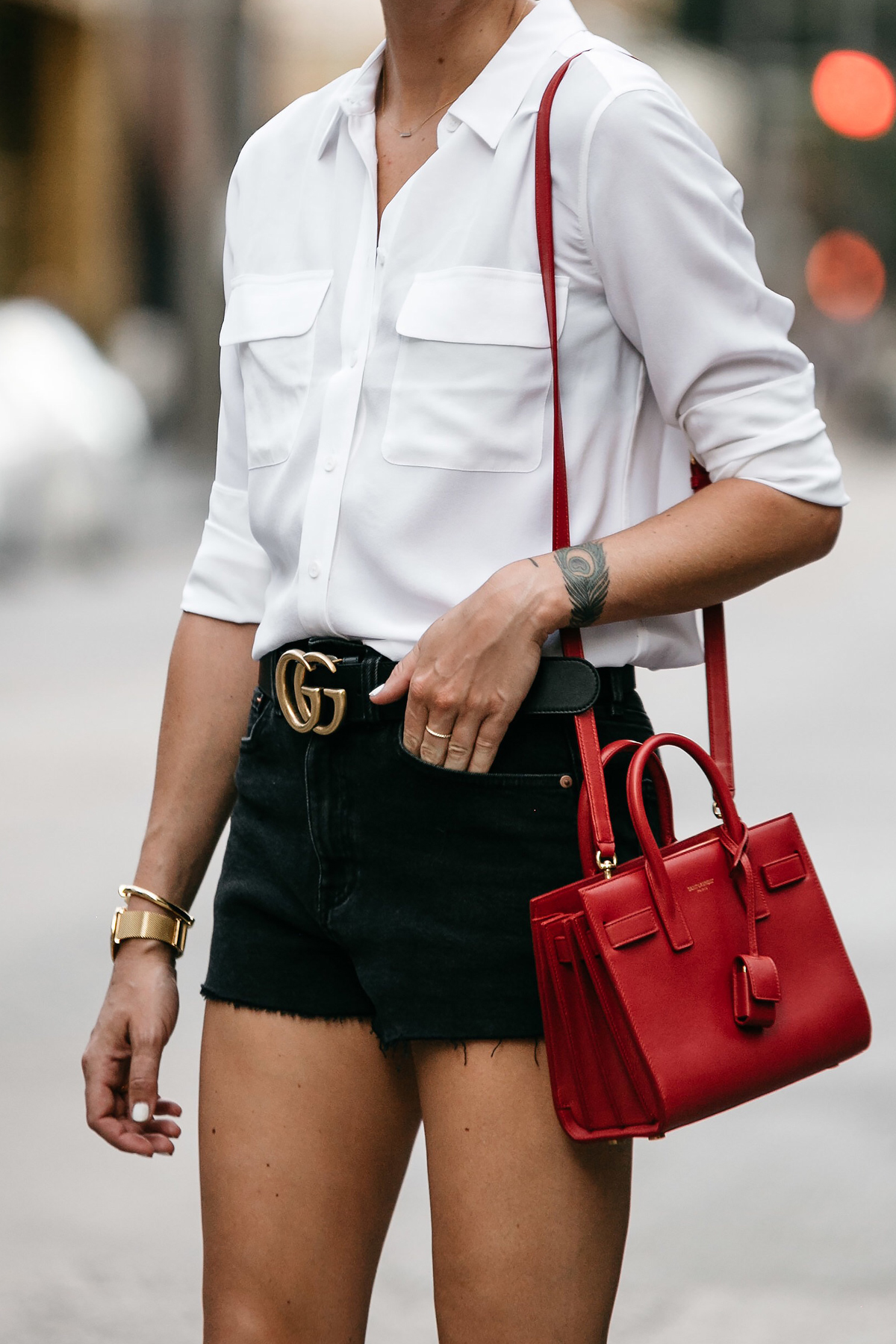 [/pipdig_left]
[pipdig_right]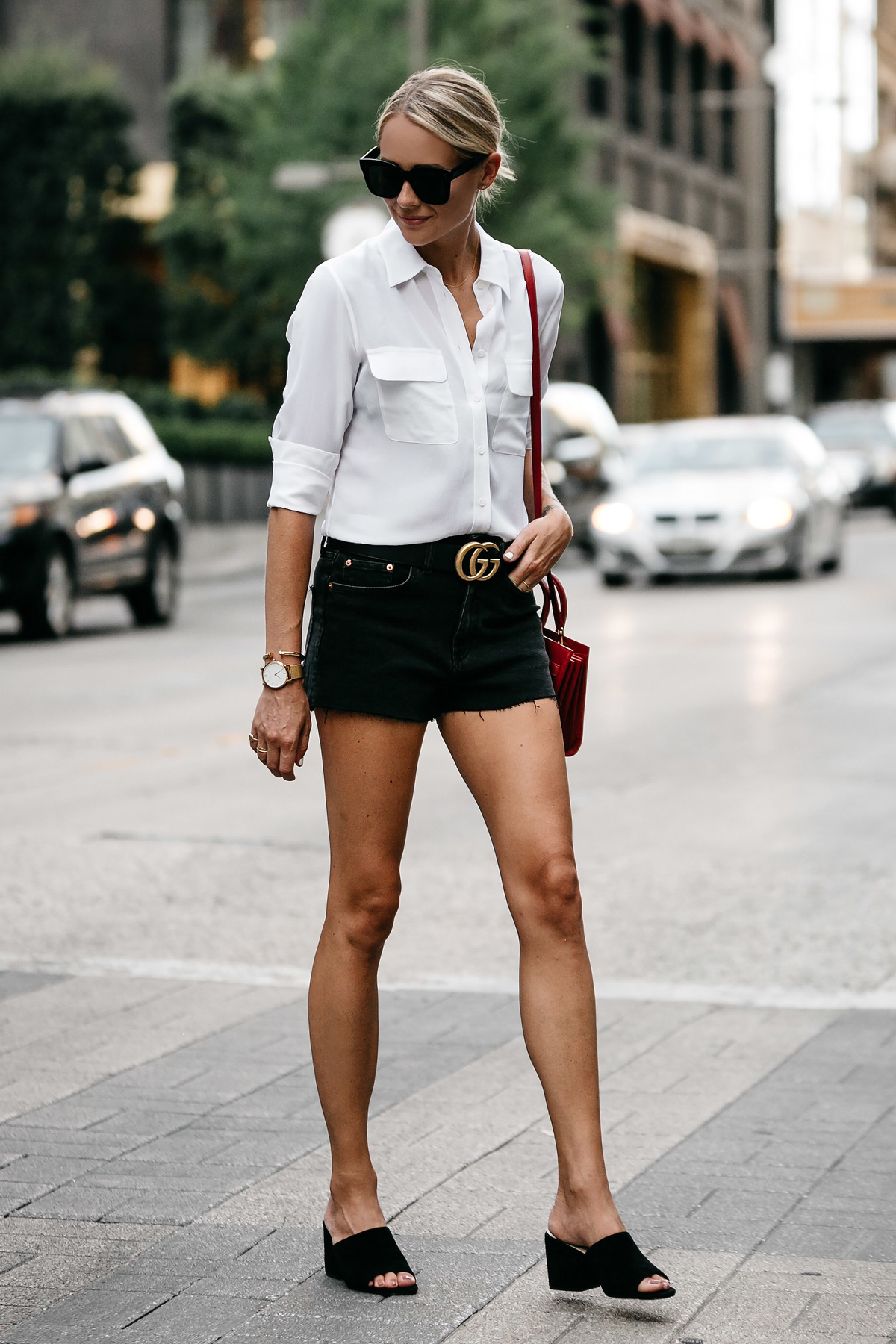 [/pipdig_right]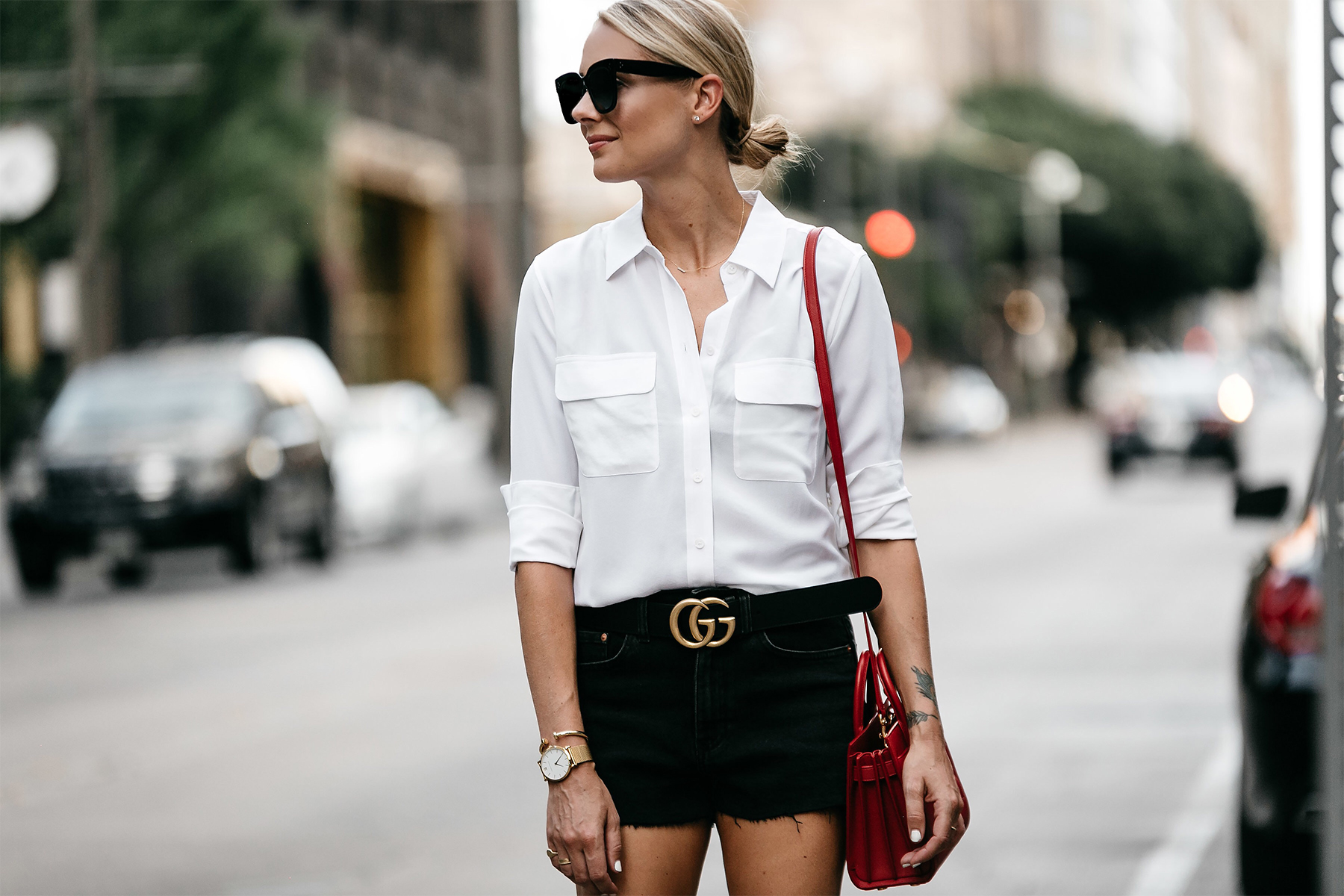 [pipdig_left]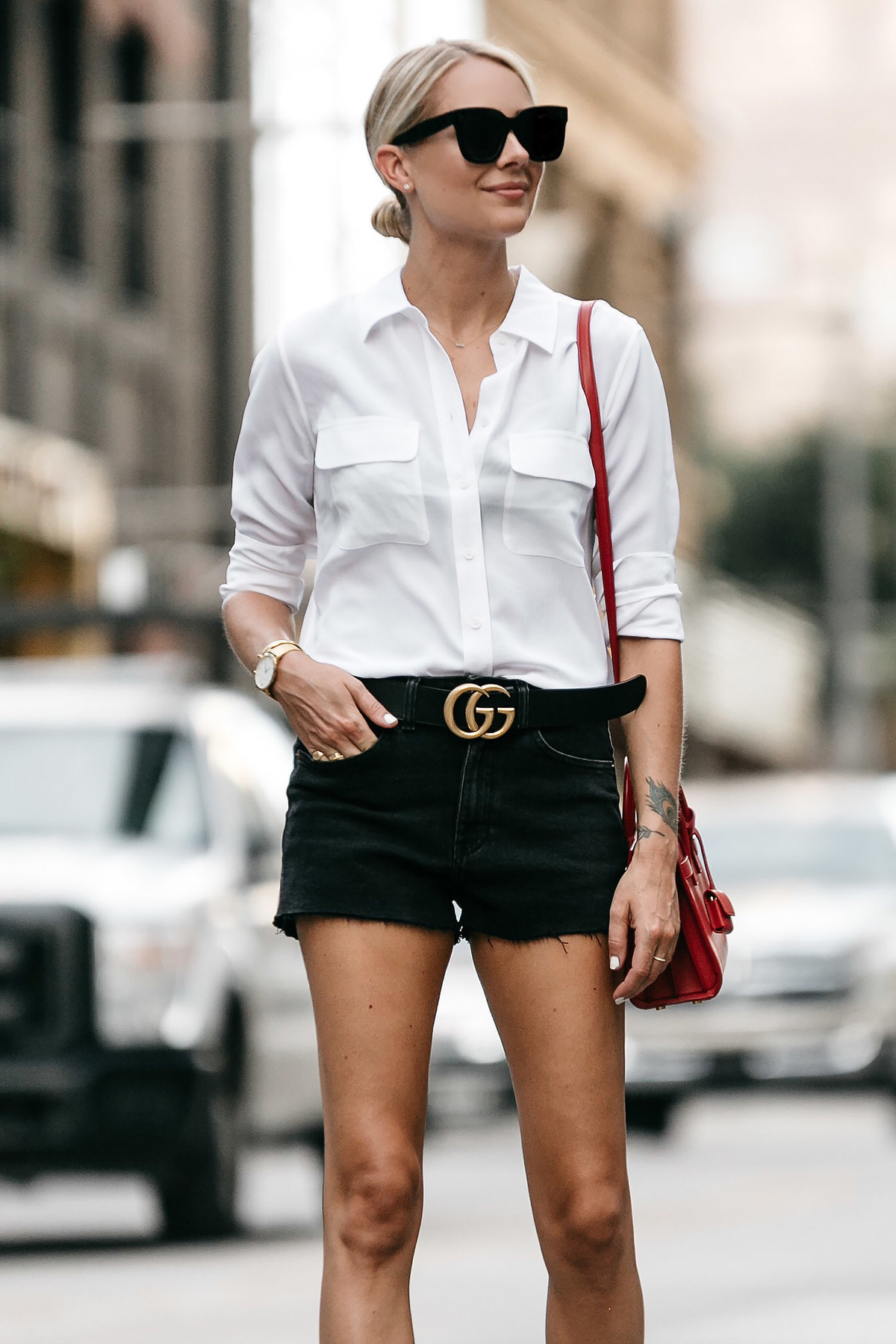 [/pipdig_left]
[pipdig_right]
[/pipdig_right]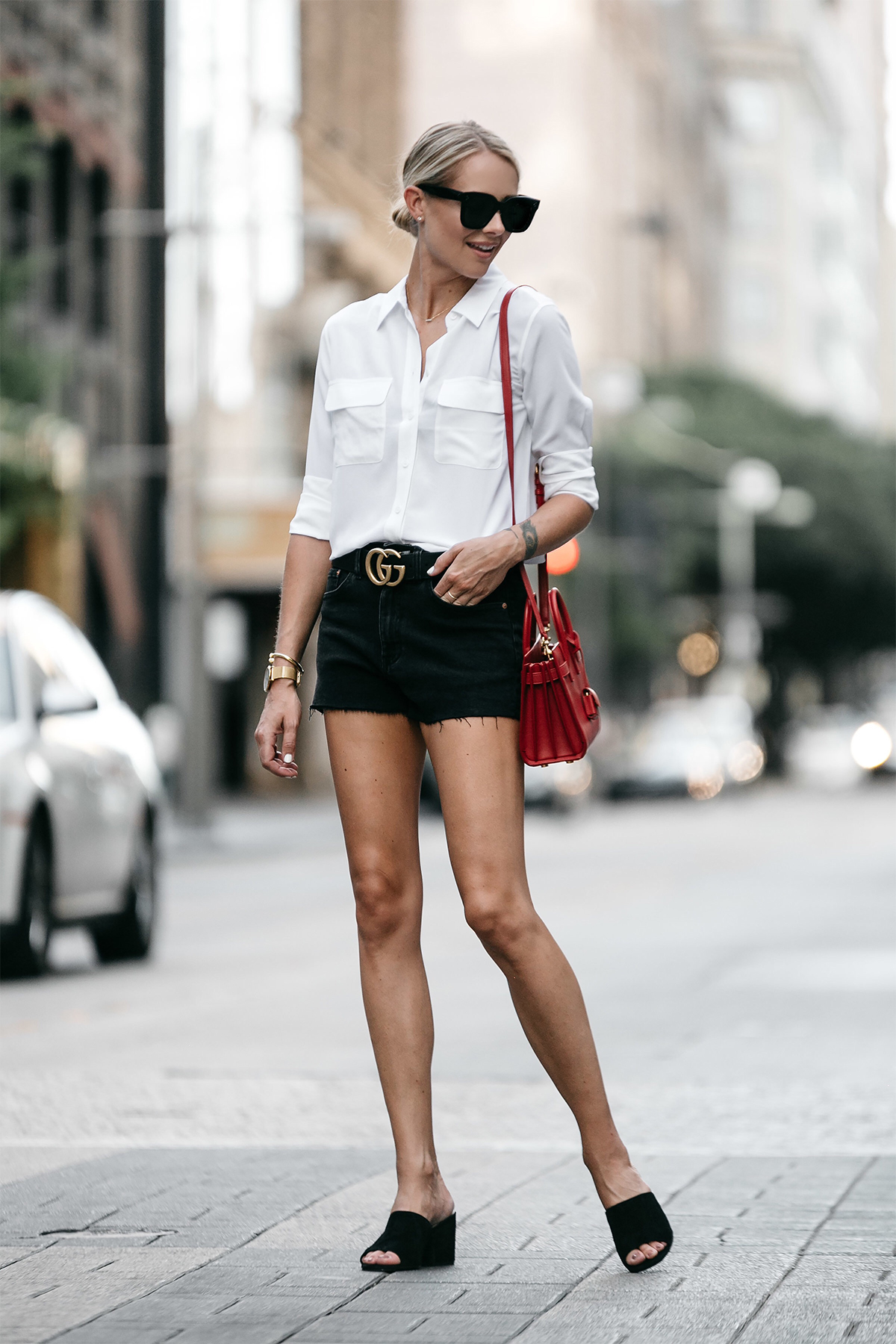 Last week, I wrote about the versatility of button downs. So, it was a no-brainer to show off this white button down shirt today.
My love of white button down shirts is threefold. First, you can literally style them however many ways you can possibly think of. Second, they almost never lose their shape. And lastly, they're one clothing item that looks good with just about anything. White button down shirts should always be three things: clean, crisp, and classic. That's why I invested in this particular one; I know it will last and be the perfect wardrobe staple.
For a chic and stylish weekend look, I paired mine with black denim shorts, a comfortable pair of mules, and a red statement bag. Admittedly, I felt very cool wearing this look around town and you will, too! Add this classic to your wardrobe, and you'll be happy you did.
Top: Equipment (similar) | Shorts: H&M (similar & similar) | Belt: Gucci (similar) | Handbag: Saint Laurent (similar) | Shoes: Nordstrom (similar) | Sunglasses: Celine (similar) | Watch: Larsson & Jennings (similar) | Bracelet: Similar

Photos: Beckley & Co