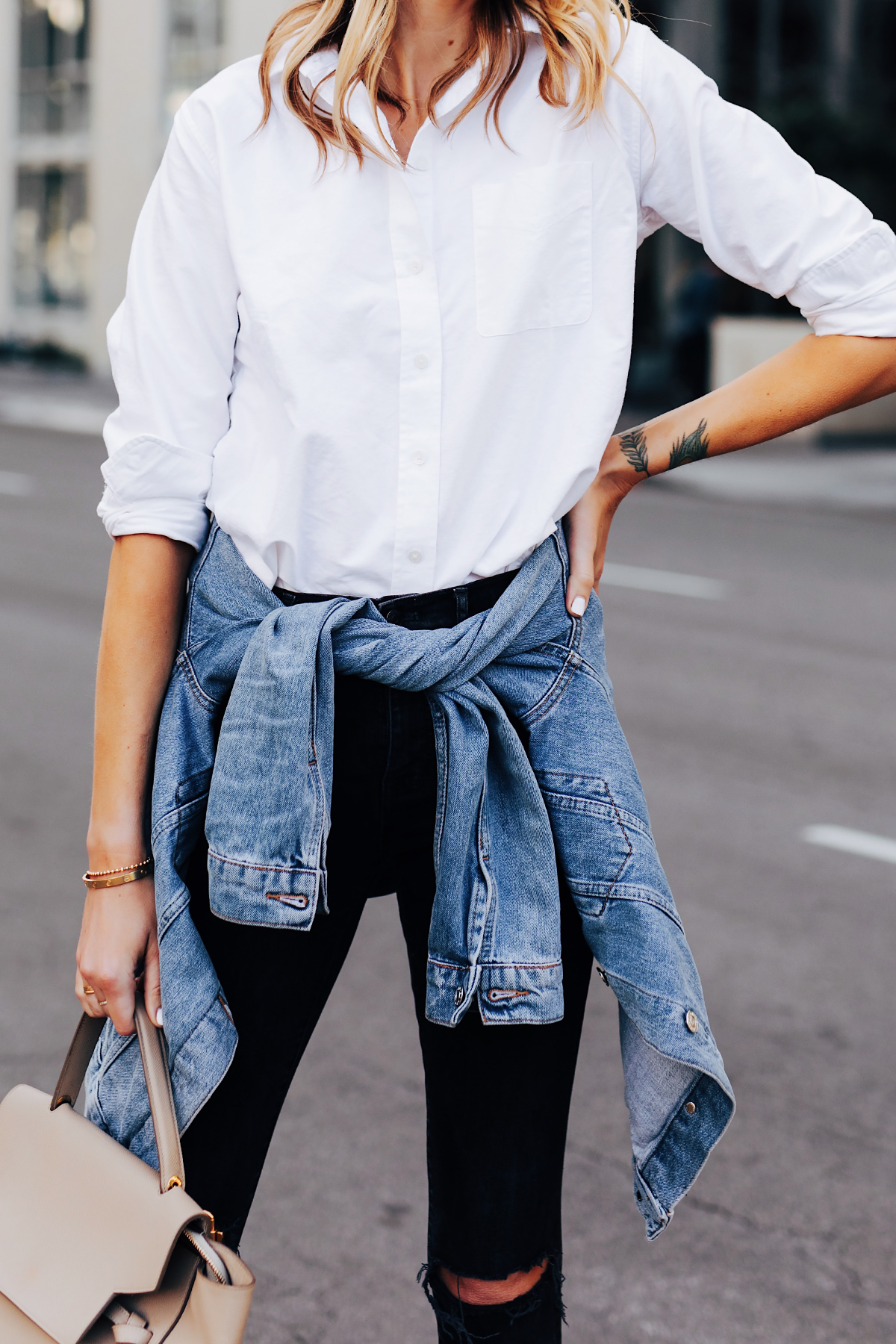 Whichever season it may be, I'm always a sucker for the essentials. My closet is always searching for more of the basic necessities, and so am I. This spring season should absolutely include styles that never compromise, even during the long days with lots of errands. We all know that spring is active and my essentials will always keep comfort and reliability at the top of the list.
During my search, I've found this incredible and stylish Everlane White Button Down for under $100. This shirt plays the line between casual and formal while elevating the rest of my outfit. Pairing this with my absolute go-to Madewell Black Ripped Skinny Jeans. White and Black are constantly an elevated basic essential and these two go together perfectly.
Keeping myself denim chic, this Topshop Denim Jacket adds a splash of color and classic feel to this ensemble. Easy to wrap around your waist for a stylish outfit addition, and always there when that spring breeze rolls in. I love the playful feel this jacket brings when I wrap it, such a power move for spring.
Standing on my Vince Heeled Mules, it's a cute outfit that stays casual, comfortable, and flexible throughout my day. I love the essential vibe of this ensemble and my love for these pieces extend beyond this post. They're each individual investments that stand the test of time. Stay fresh for spring and grab these pieces before they're gone!