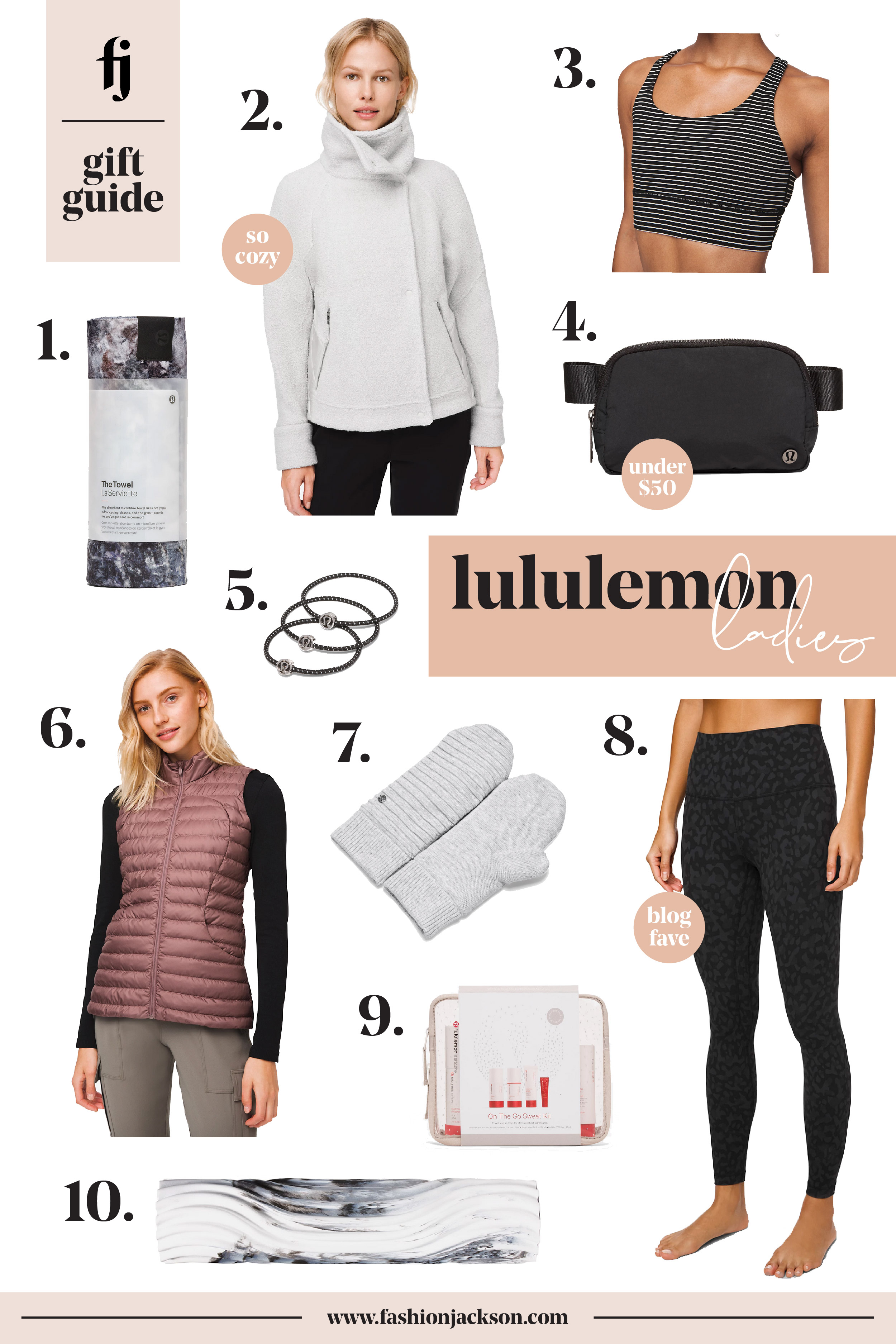 Finding the perfect gift for that fitness friend or family member in your life doesn't have to be hard. I've found that most of my favorite fitness items are anything as simple as a great pair of workout leggings or a cozy jacket.
My favorite leggings are the lululemon align style. They come in so many colors and are seriously the most comfortable ever!
I also love getting cozy in an sweatshirt or jacket and there are so many cute styles here! But if you're unsure about fitness apparel sizing and just want to stick to workout accessories, workout bags, yoga mats, or the new lululemon self care line are great alternatives!