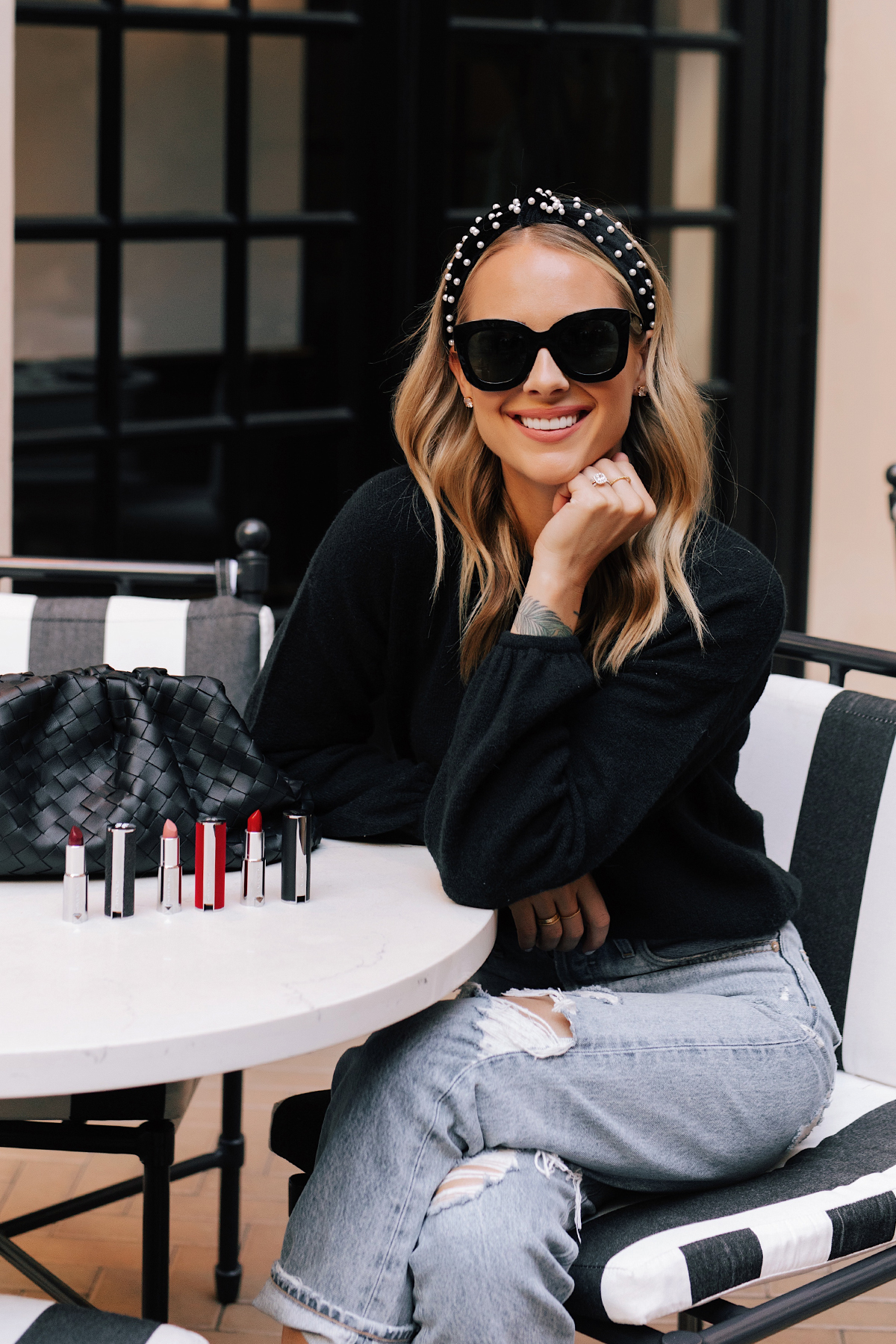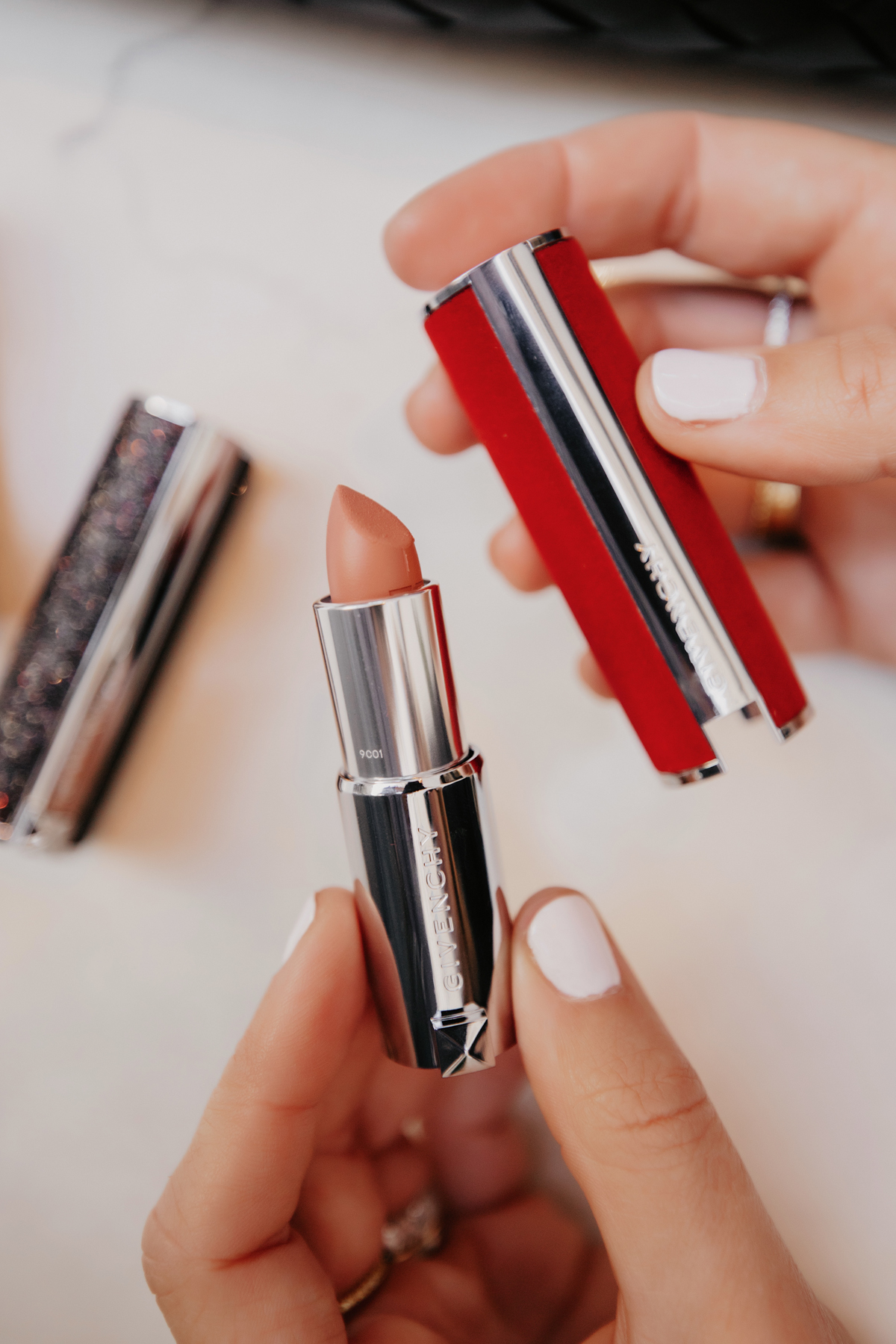 Sometimes, the perfect finishing touch for an outfit is lipstick. It took me a long time to work lipstick into my makeup routine (I was a chapstick girl forever), but I'm so glad I leveled up because the right shade really can add so much to your look.
That's why I'm so excited about Givenchy relaunching their iconic lipstick at Sephora, Le Rouge. It's one of the OGs in terms of lipstick, so the fact that they're bringing it back is something to smile about! Plus, not only are they relaunching the original but, with it, are offering three new finishes: Satin, matte, and sparkling sheer. Keep reading to see my small version of a lipstick finish guide!
Don't forget the Sephora Holiday Bonus Event ends today! Definitely a great time to stock up and save. Rouge members save 20%, VIB 15% and Insiders 10% with code HOLIDAYSAVE. For more details read this post!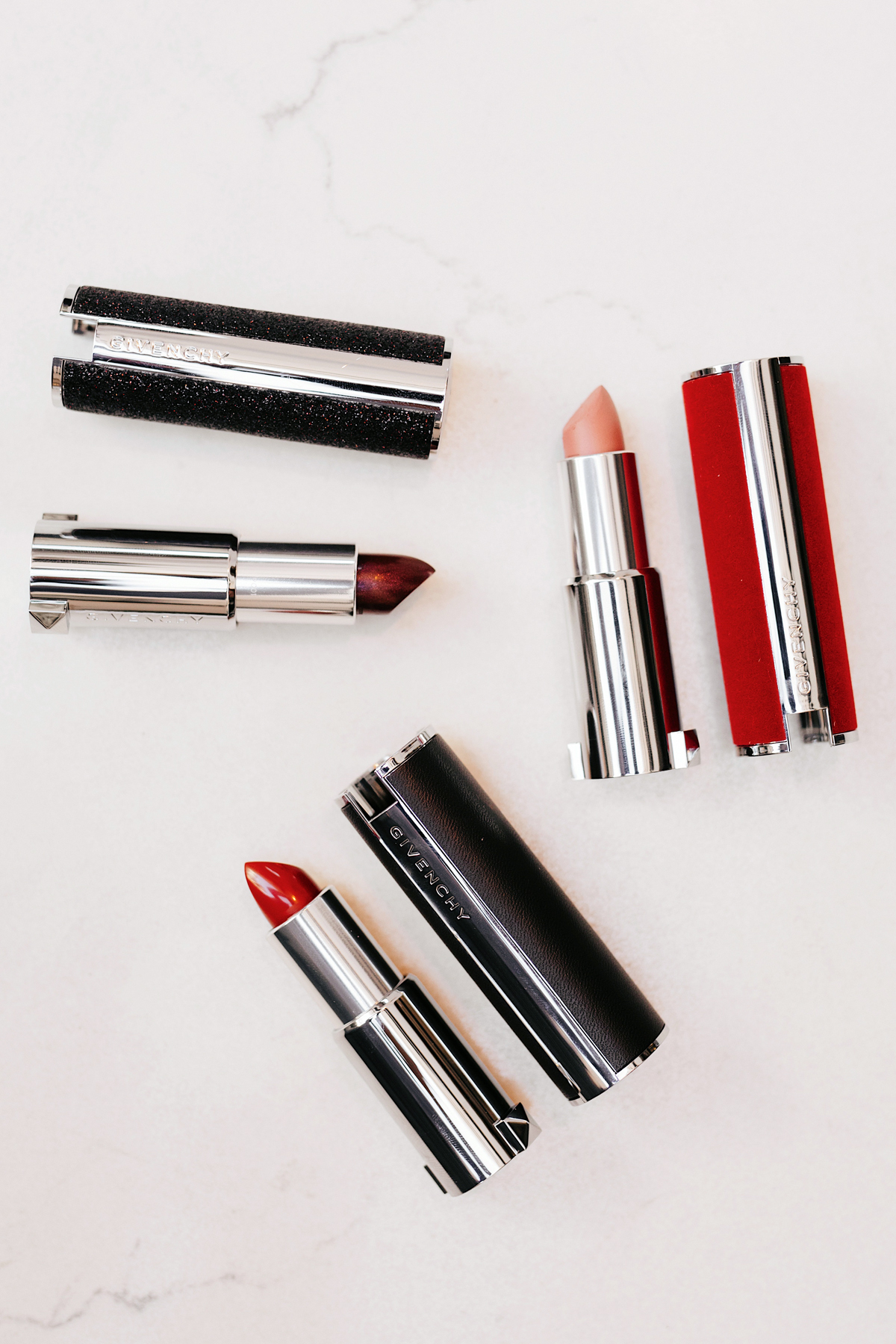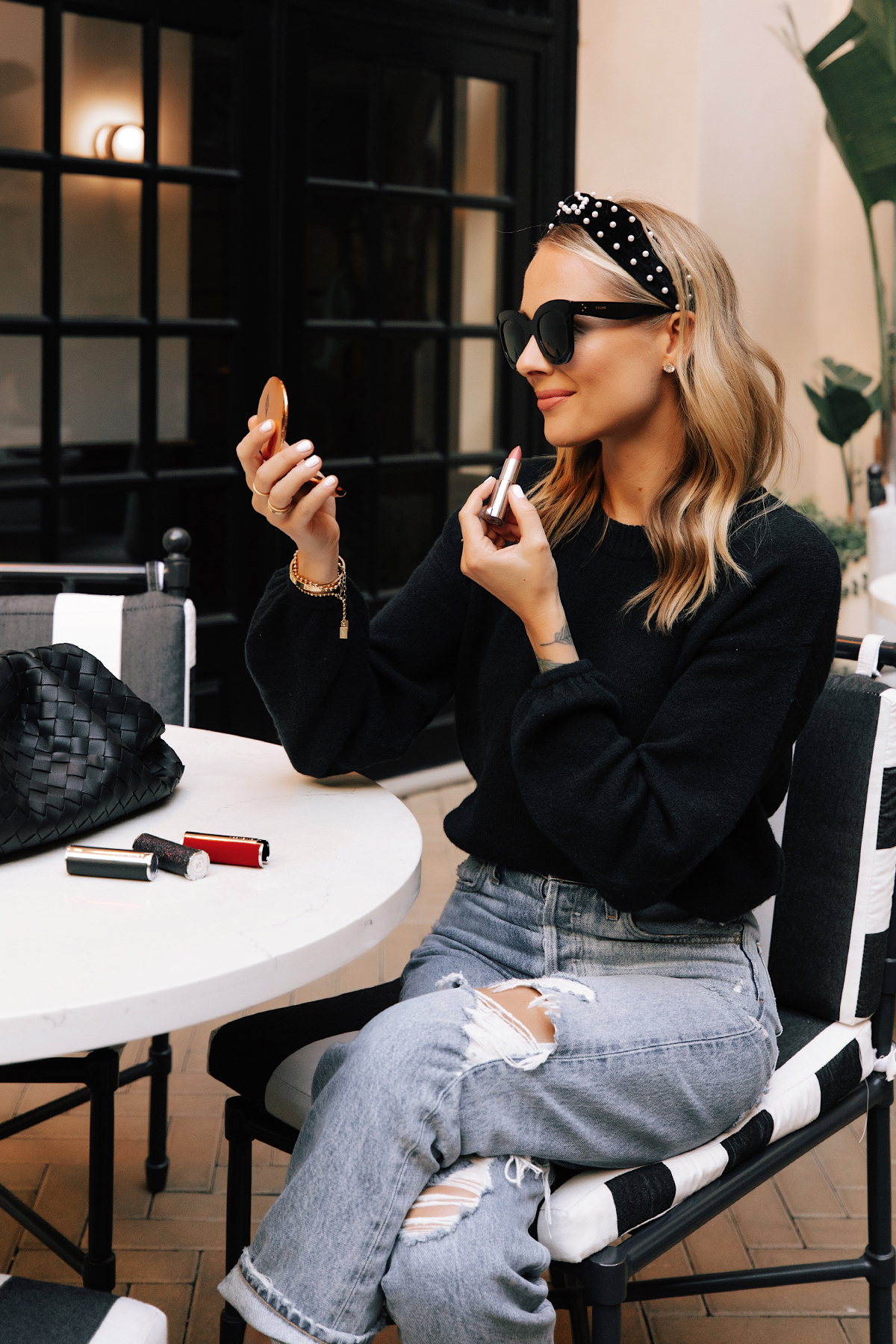 Satin may be favorite type of finish when it comes to lipstick, and Givenchy's is the best satin lipstick. Satin is the perfect middle ground between matte and sheer — it's full coverage and stays put while hydrating your lips! 
My Classic Satin choice: COLOR 333 L'Interdit (true red)
This particular red is the perfect hue. And, with the satin finish, I feel great wearing it all day long with a more casual outfit before I transition into a nighttime, holiday look! This color looks good on everyone, and would be a perfect stocking stuffer for that fabulous woman in your life who rocks red lips.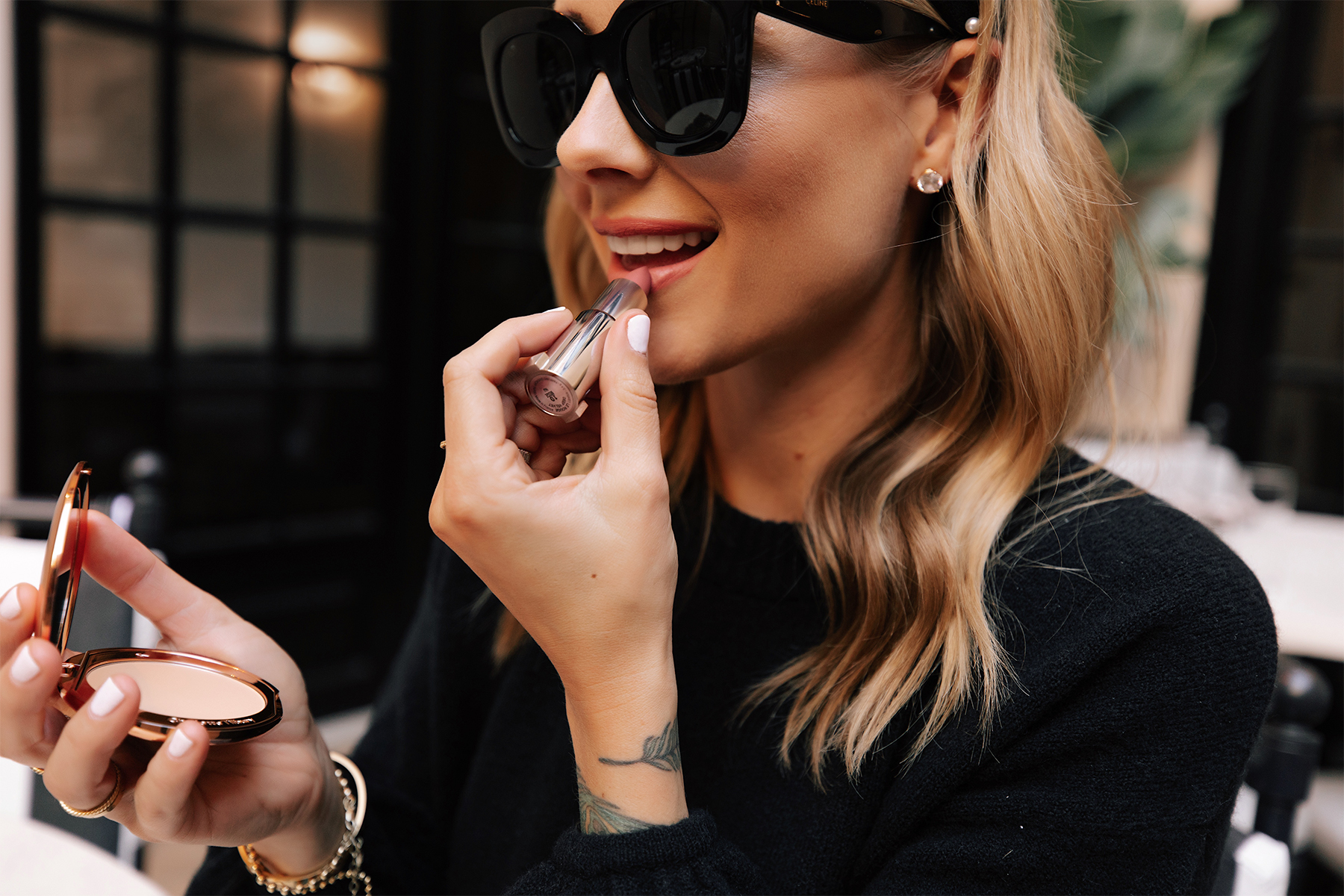 A lot of matte lipsticks can be drying, but not this one. Because of its lightweight consistency, I almost forget that I'm wearing it! The benefit of matte lipstick is that, because it stays in place, it's the perfect option for all day wear. I'd even suggest it for a light workout or long day of errand-running.
My Lightweight Matte choice: COLOR 10 Beige Nu (dusty rose nude)
To me, the Beige Nu color is the ideal choice in this matte finish. It gives you just enough color to have something going on without being obvious. If you have a friend who's easing her way into the world of lipstick, this is the perfect place to start!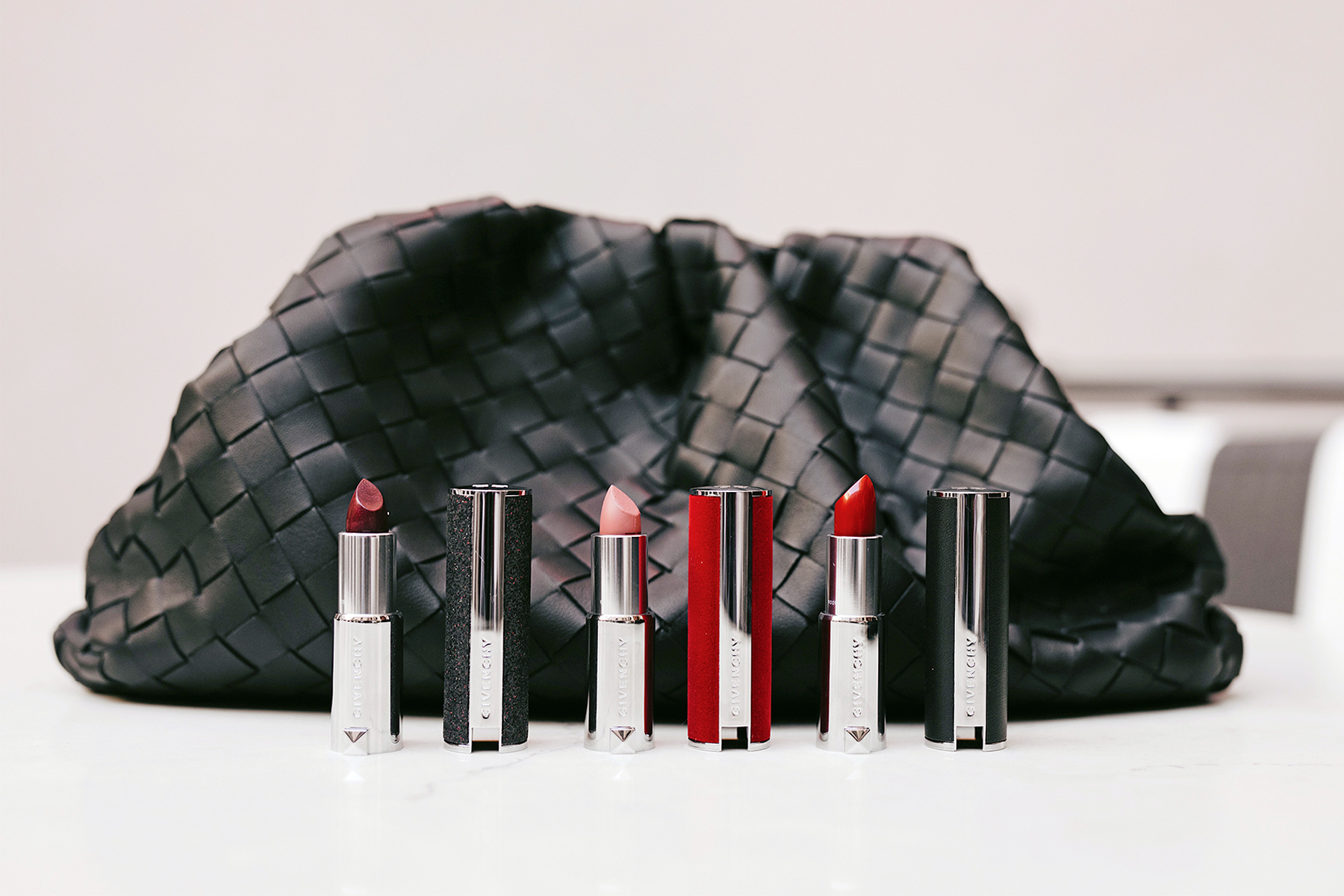 I love this particular finish from Givenchy's relaunch at Sephora. The hint of sparkle is absolutely perfect for a festive holiday look!
My Sparkling Sheer Finish choice: COLOR 02 Night In Red (dark red with red glitter)
I'm about to blow your mind: Givenchy's Classic Satin Lipstick in Carmin Escarpin + this on top = the most perfect, festive holiday lips! I cannot wait to wear this combination to a holiday party or dinner. The color is more on the plum side, and the shimmer is subtle, but will add so much to my look while keeping things classy.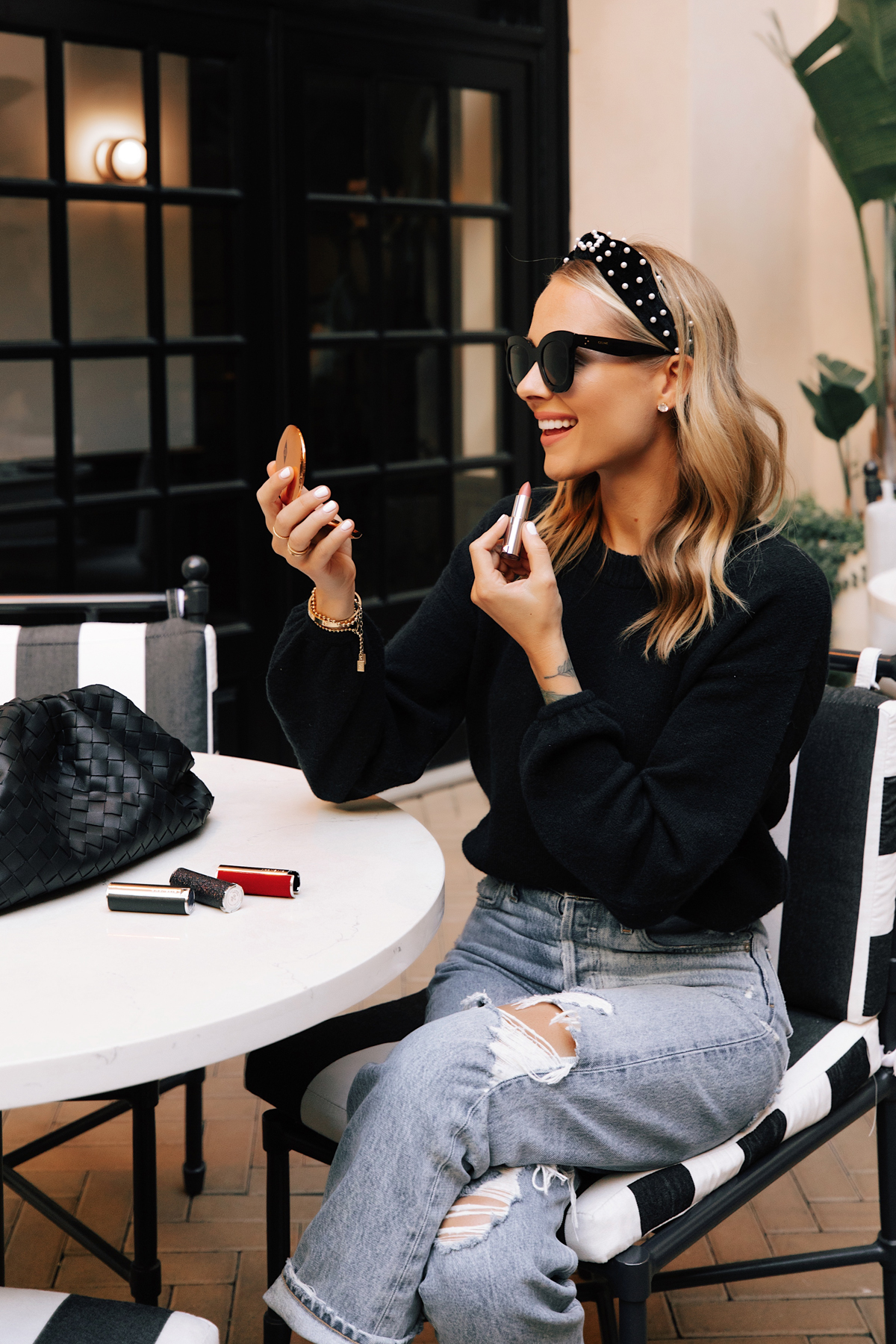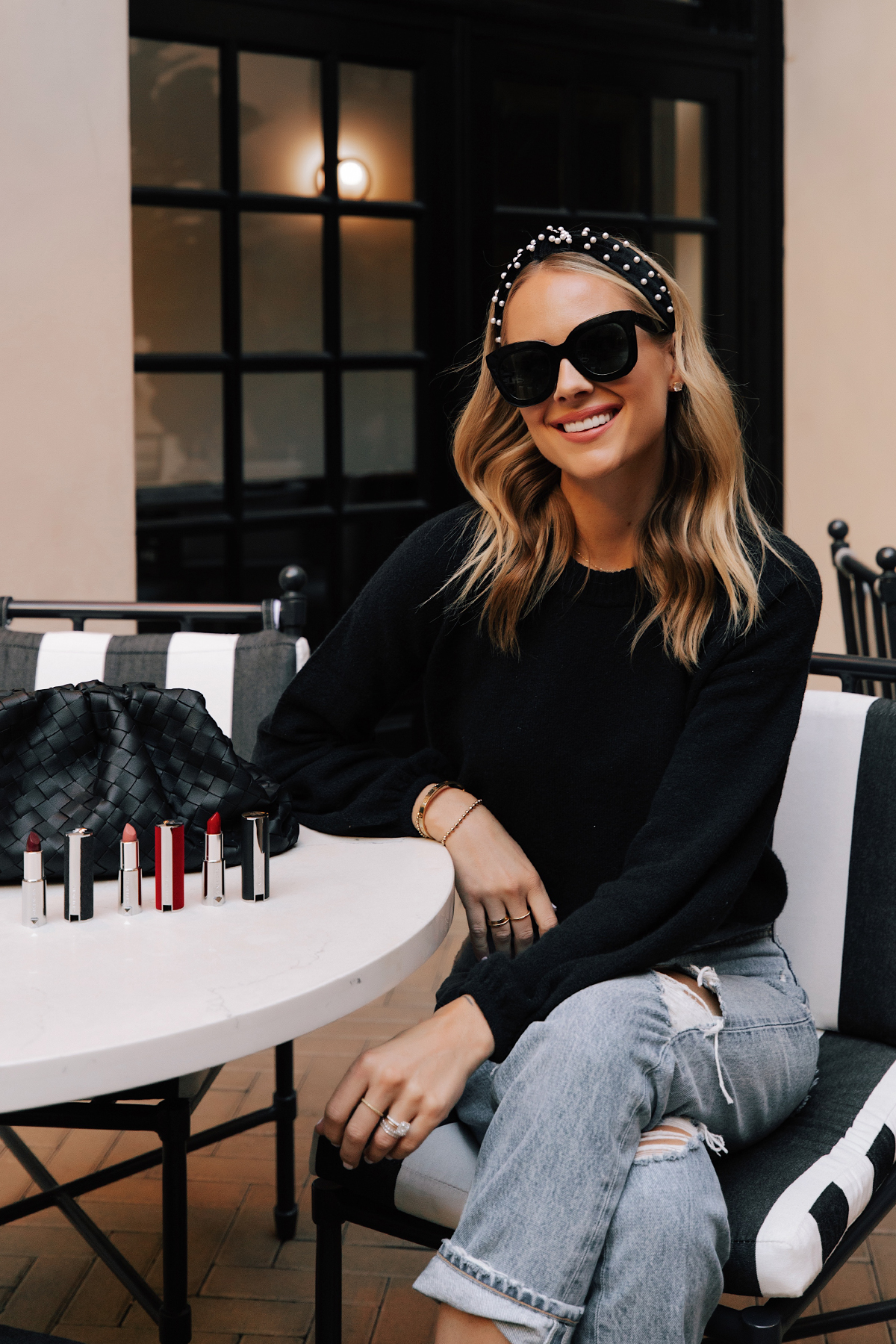 I hope this has gotten you just as excited about Givenchy's Le Rouge relaunch with Sephora. Pucker up and get ready to WOW this holiday season!
Givenchy Le Rouge Lipsticks
A special thank you to Givenchy for sponsoring this post. All thoughts and opinions are my own.
Photos: Arielle Levy