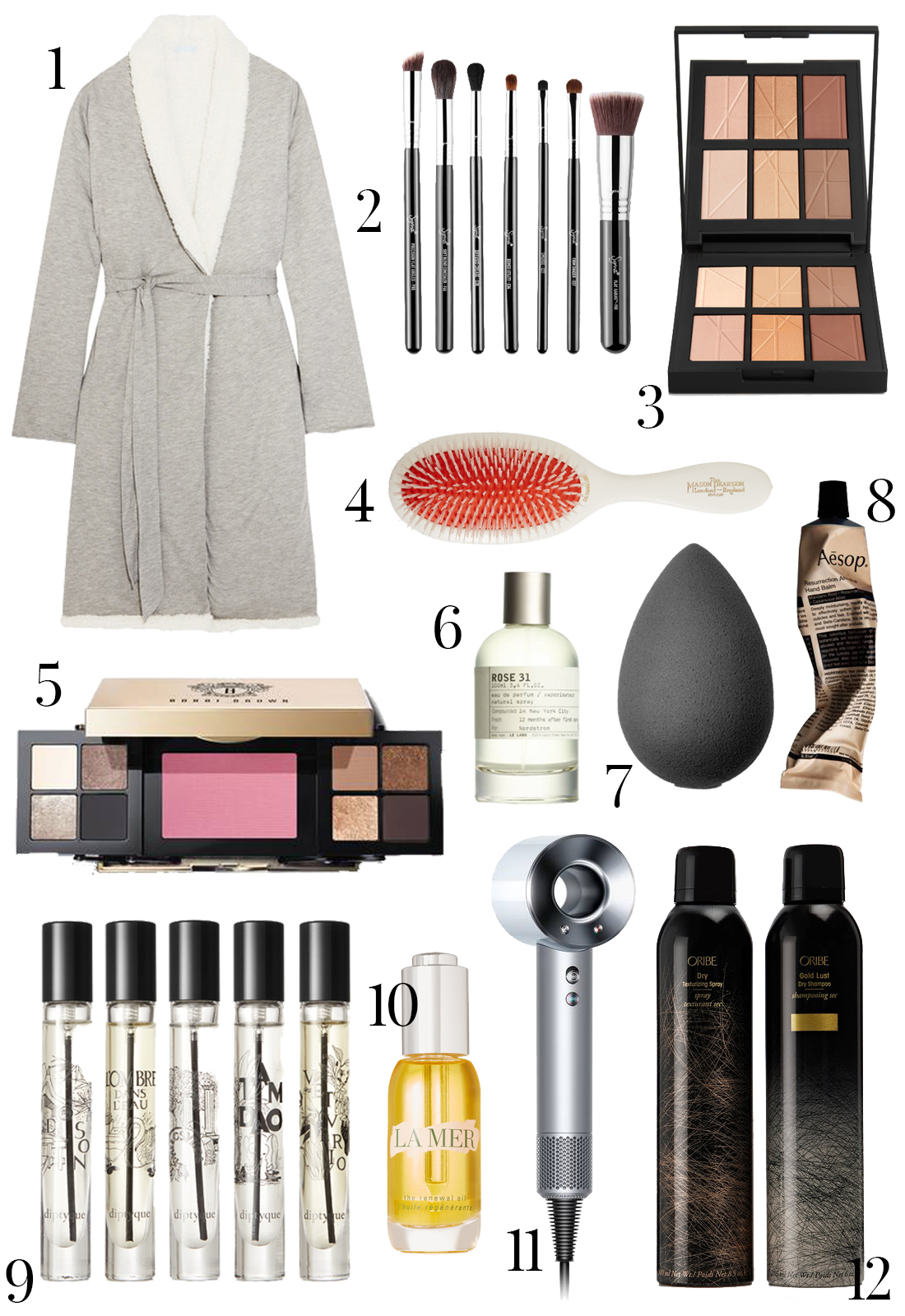 Beauty gifts are probably one of my favorite things to give. I sample and try new products all throughout the year, finding the perfect dry shampoo, perfume, mascara, etc, so obviously once I find my favorites, I want to share them with my favorite gals. Today I'm rounding up some of my favorite products, some items that I have been waiting to try (hint hint), and essentials you can't go wrong with.
I have been using these Sigma brushes for years and they work so well and last when cared for properly.
The Le Labo team sent me this Rose 31 perfume and I was immediately hooked! I always receive compliments and it's a great scent all season long. Last year, my favorite was Mojave Ghost, and I still have it on rotation for special occasions.
Not pictured, but probably my FAVORITE beauty secret for my long lashes is NeuLash. I have been using this serum for 7 months and people think I have eyelash extensions, that's how well it works!
1 // 2 // 3 // 4 // 5 // 6 // 7 // 8 // 9 // 10 // 11 // 12
UNDER $25

UNDER $50

UNDER $100

OVER $100