I rustle through my closet, sifting through this and that top or bottom that feels right for the day, selecting the perfect pieces to pair together for various events and errands- taking up quite a bit of my time. So imagine my delight when I find Stitch Fix: a company that designates me a personal stylist to hand-select items anytime I want based on my preference and budget. Suddenly, with another professional picking pieces for me, I have the perfect box sent right to my door full of fashion-forward items that are cozy for winter and stylish for me.
These two black tops represent elevated basics at their finest. One, the casual yet elegant frill-shoulder top giving me an essential that blends upscale dress and flexibility. The other, a devilishly soft cashmere sweater inviting the coziest of the essential outfits. Keeping the budget and fashion must-haves both easily accessible is what Stitch Fix excels at, offering a 25% discount if none of the items in your box are returned.
Stitch Fix also carries all of my favorite pieces that I regularly select myself, meaning that opening my box is always a good surprise. Pulling out these skinny black jeans always represents a go-to option for me, and these pairs Stitch Fix selected couldn't be any more "me".
Extended Sizing? Absolutely. Extensive Styling Profile? You bet. Just head to Stitch Fix to sign up and start receiving your hand-styled shipments for the new year and the new you.
A special thank you to Stitch Fix for sponsoring this post. All thoughts and opinions are my own.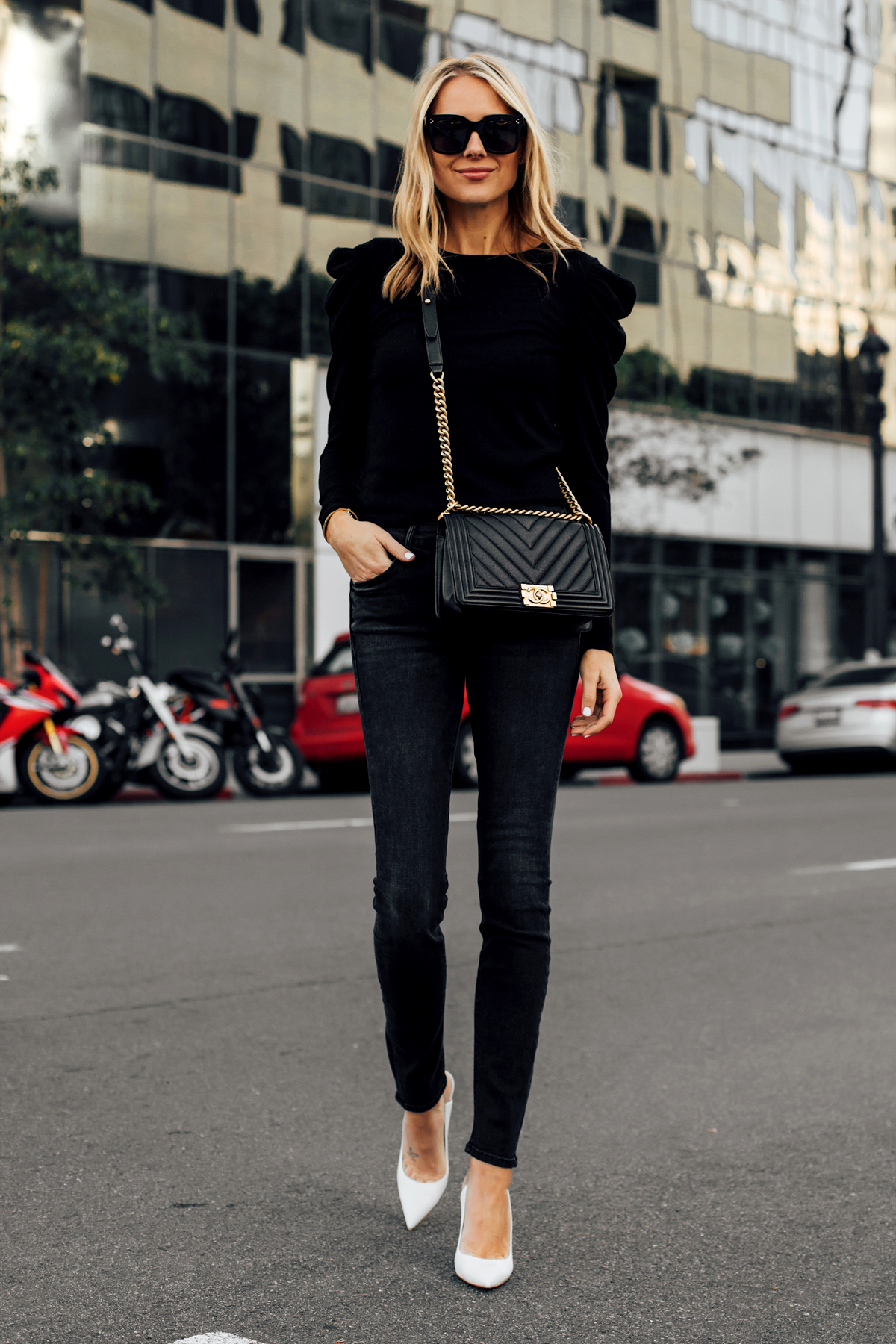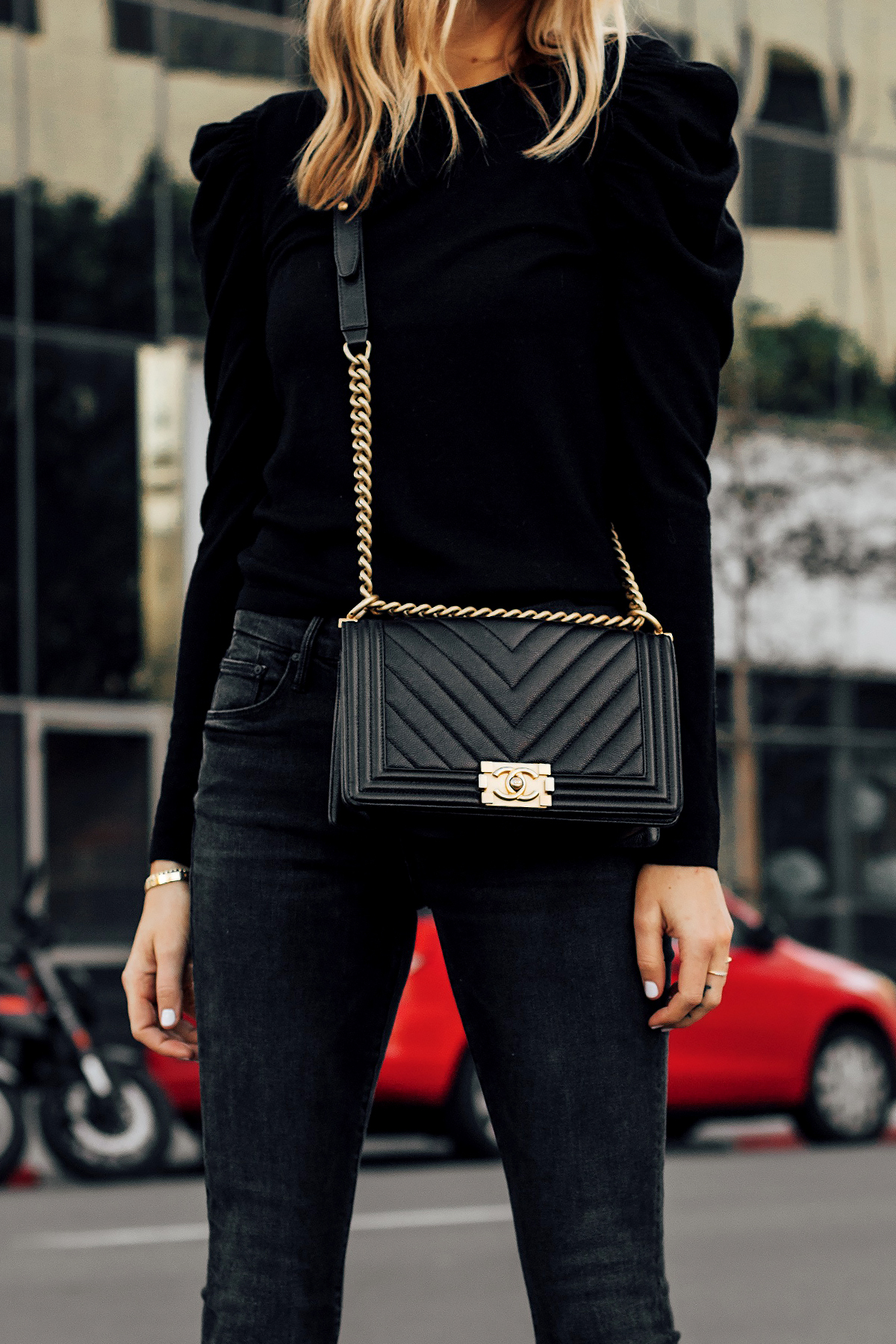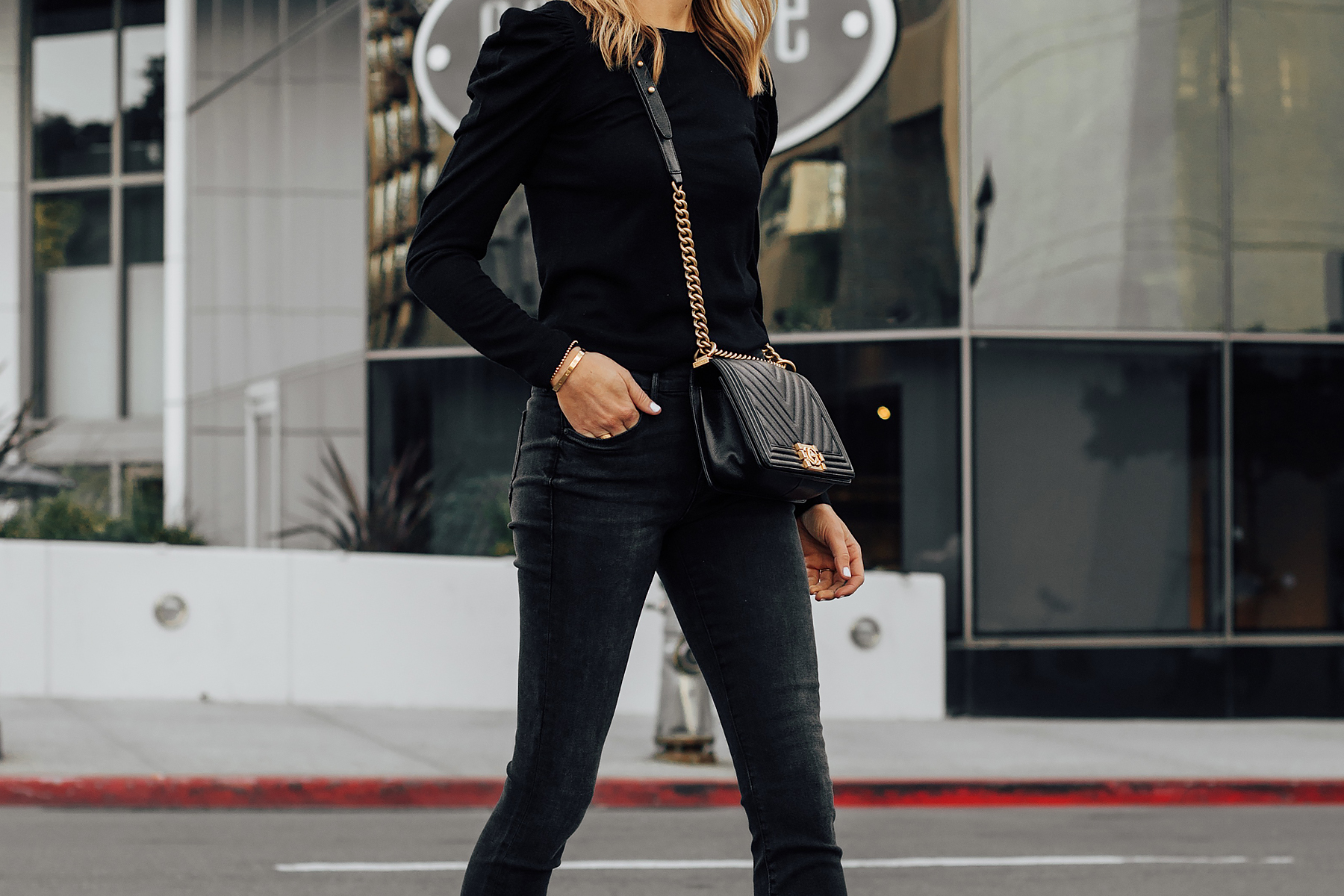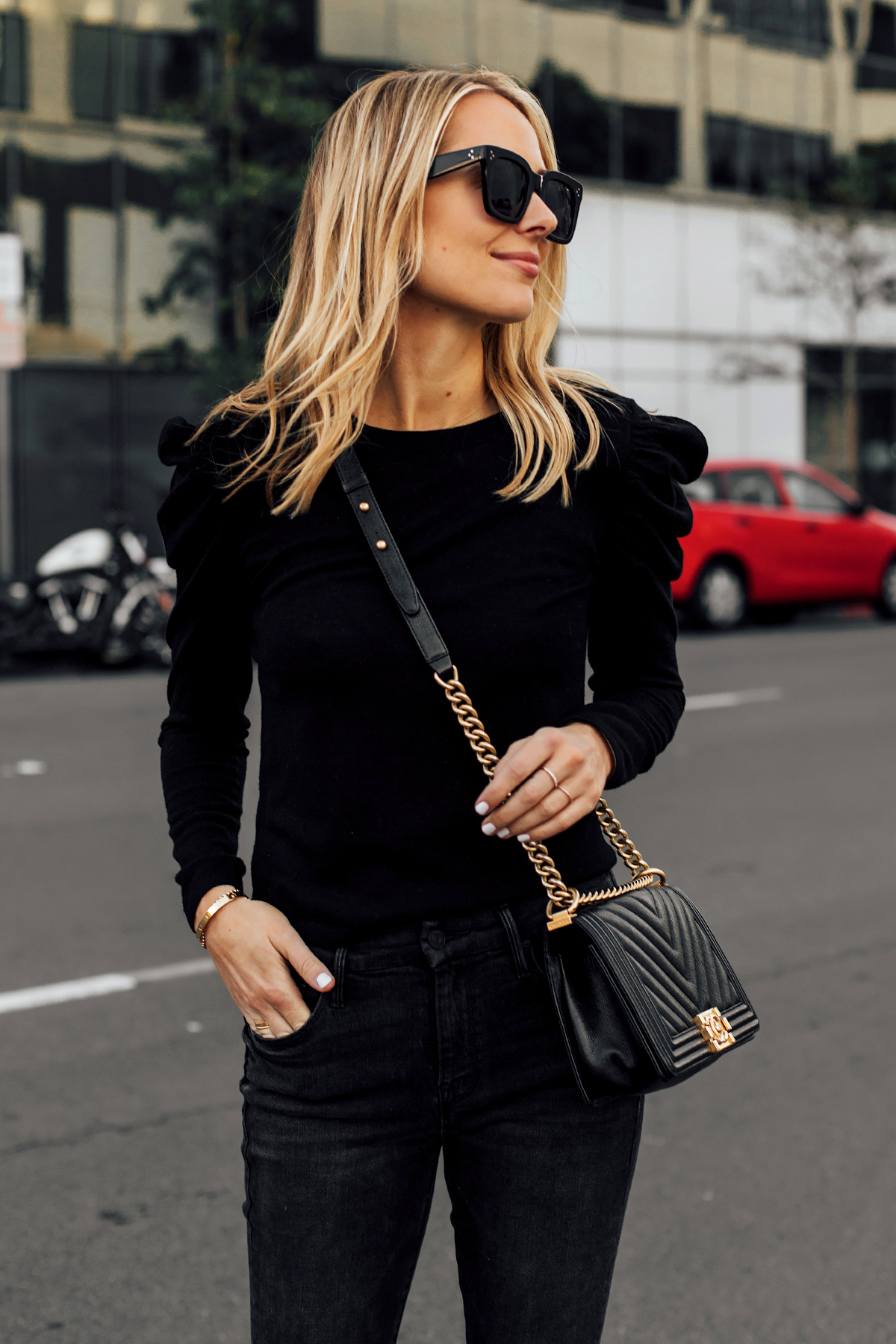 What I'm Wearing
Look 1: Top: Alice + Olivia c/o StitchFix (wearing size small) | Jeans: Mother Denim | Heels: Gianvito Rossi | Handbag: Chanel
Look 2: Sweater: Theory c/o StitchFix (wearing size small) | Jeans: Paige | Heels: Ann Taylor | Handbag: Chanel
And bring the ultimate, platinum you to this season's festivities by pairing these luxe velvet jeans with this stunning metallic top. I can't think of a better way to represent my best me than with these gorgeous pieces. Always, always, always: I'm looking for the styles that move me and impress my passions. My love of the texture this top brings is beyond words, it pulls together an upscale vibe that pairs perfectly with every set of jeans I own, but especially these black velvet jeans for the holiday season. Separately, the textures are great, but together, they're something else.
Dressing for the holiday season shouldn't be stressful, which is why I always count on Ann Taylor.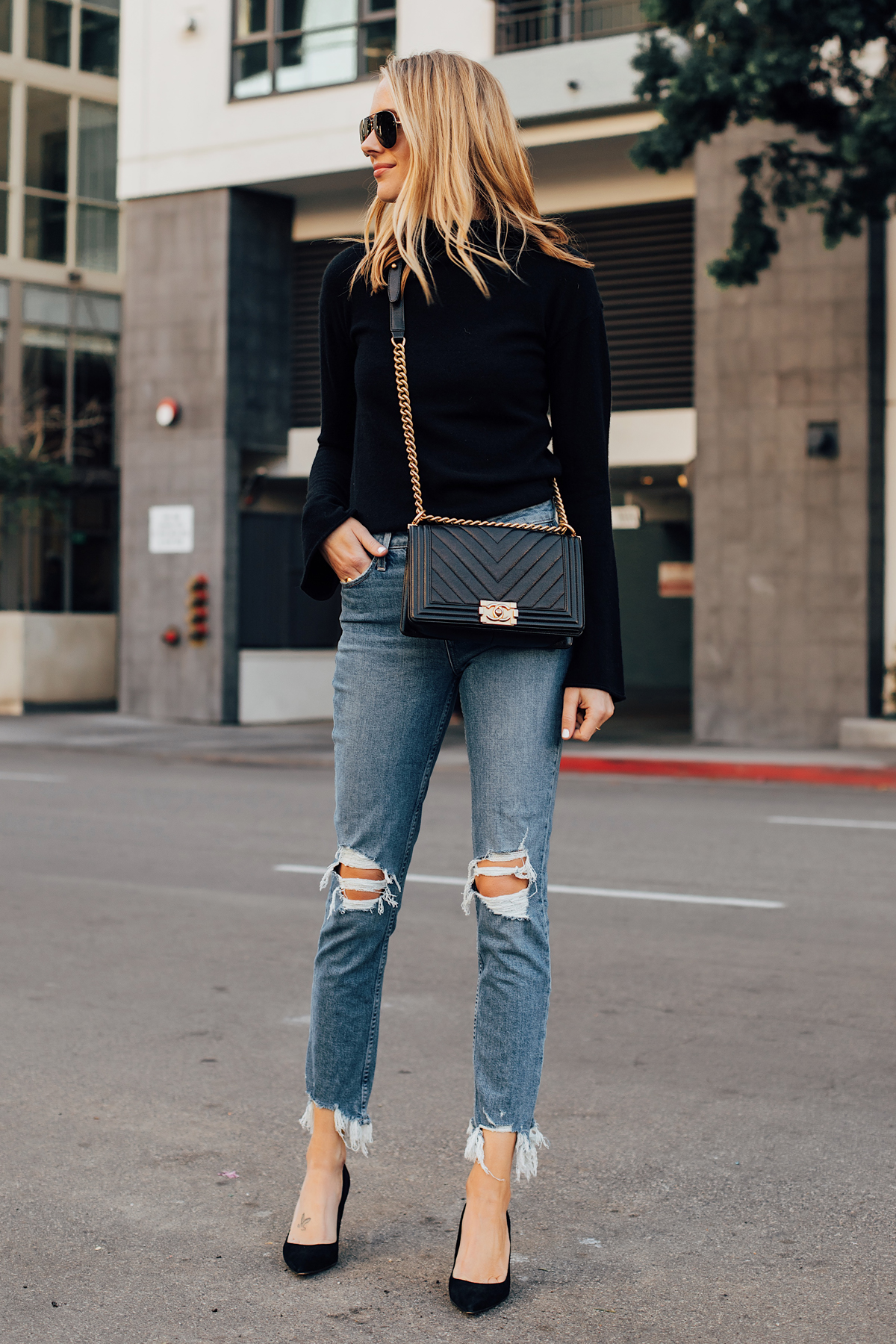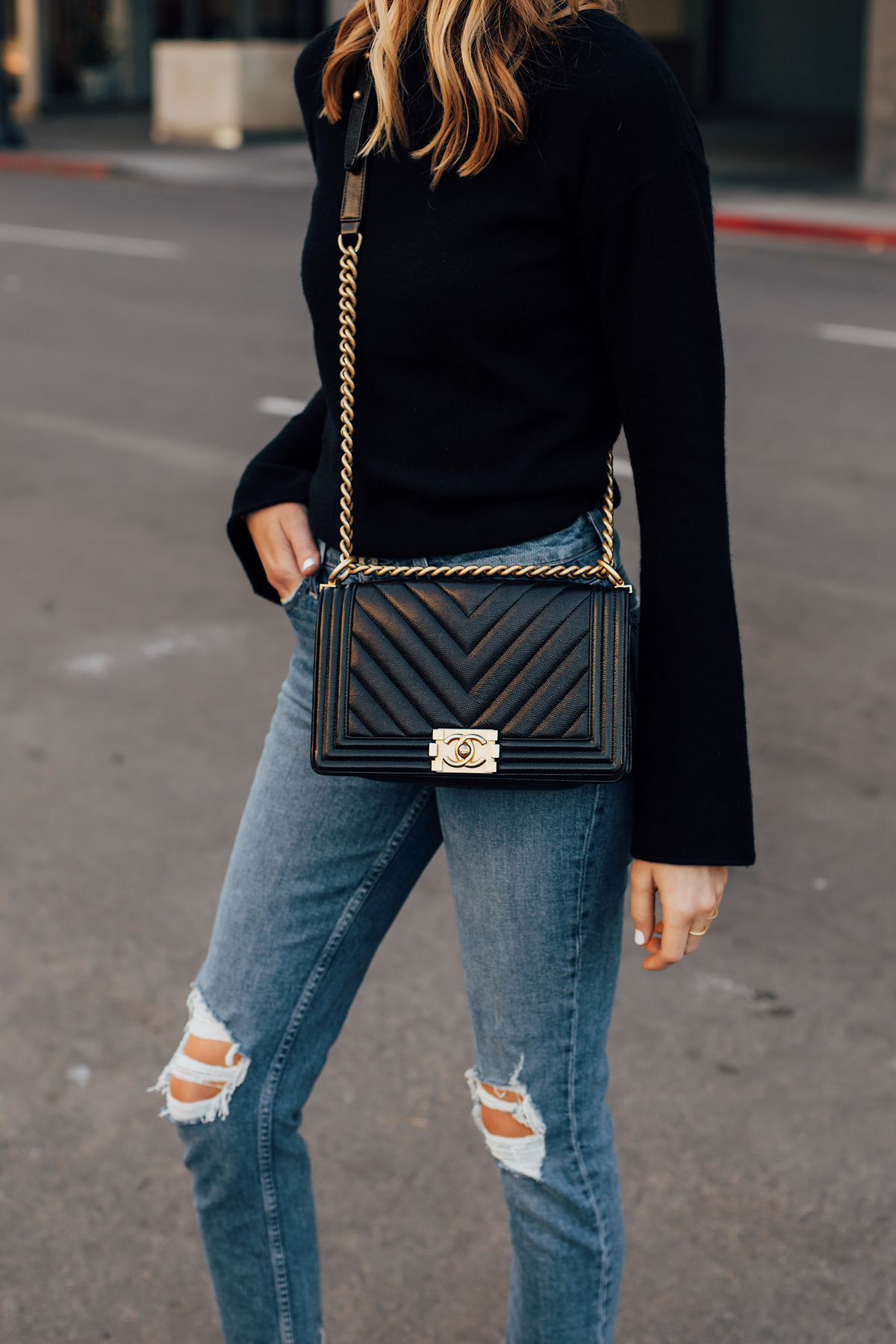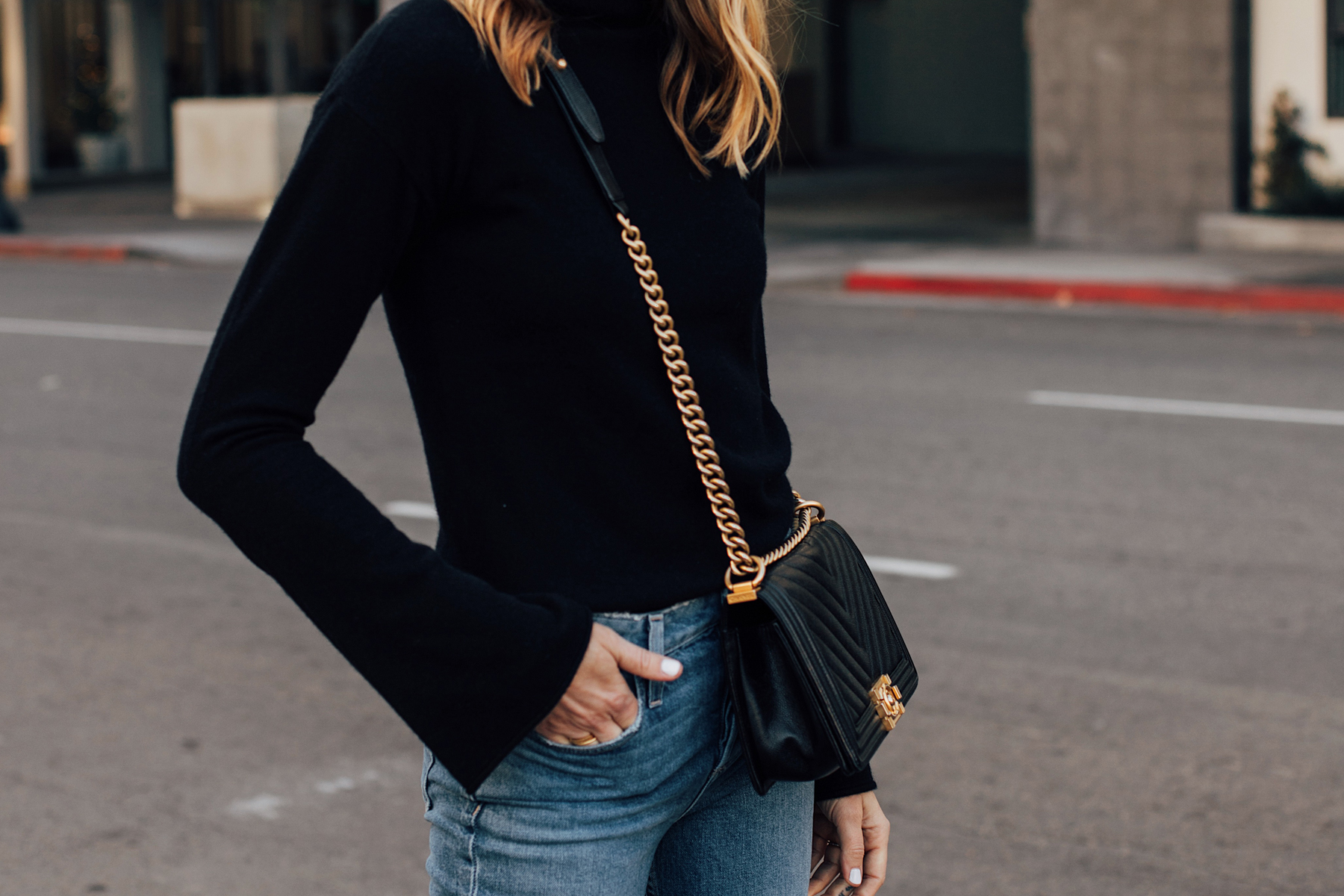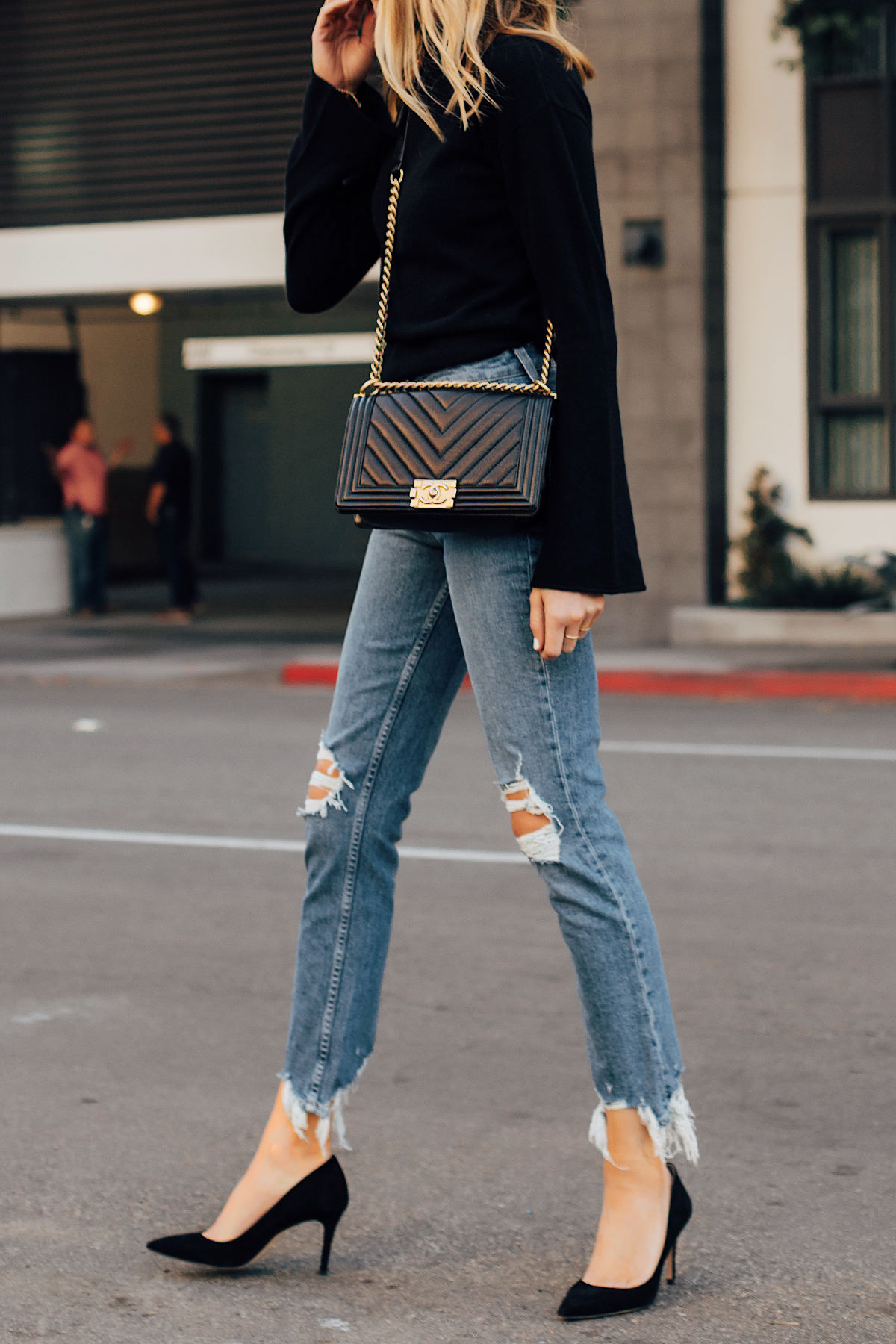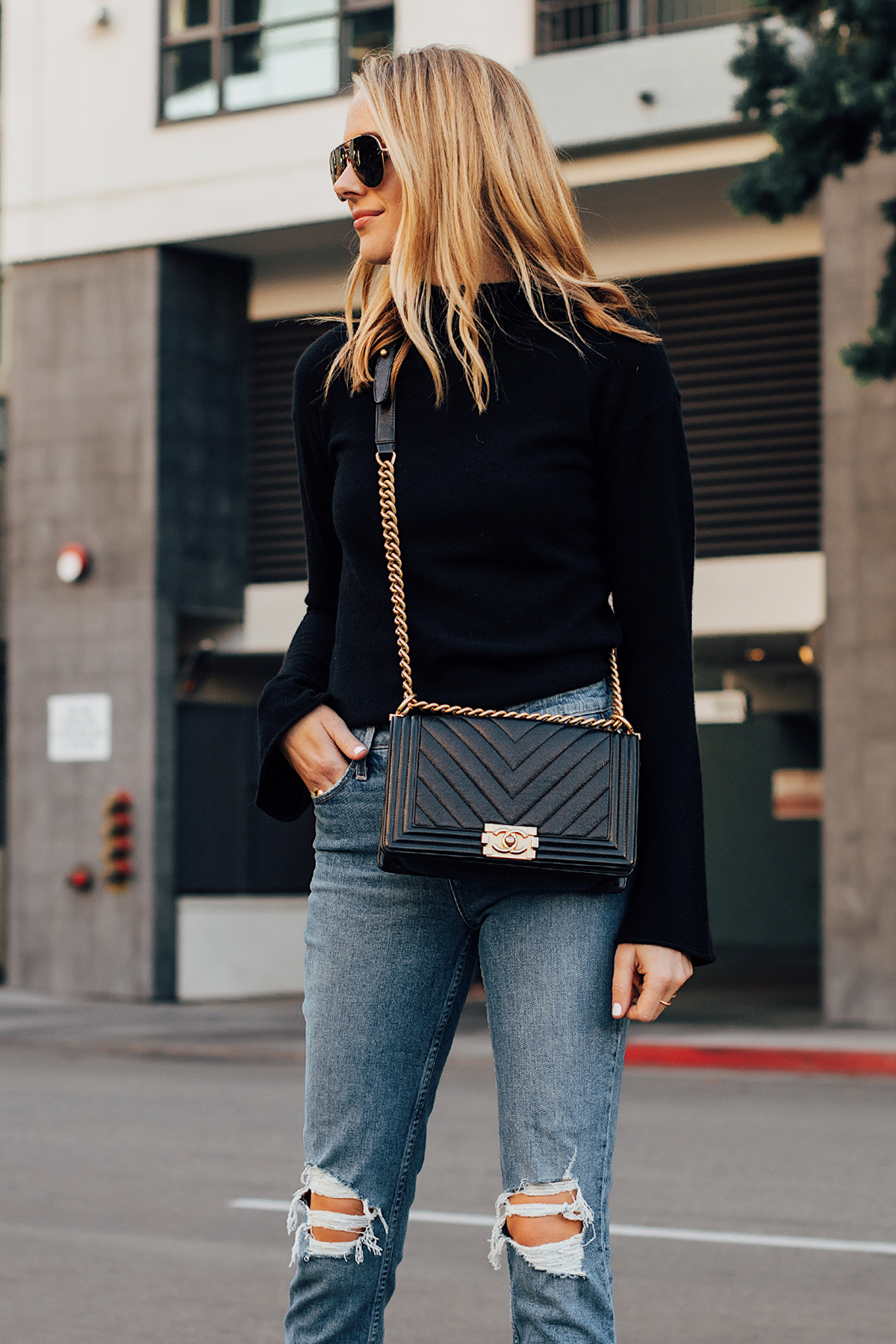 A special thank you to StitchFix for sponsoring this post. All thoughts and opinions are my own.