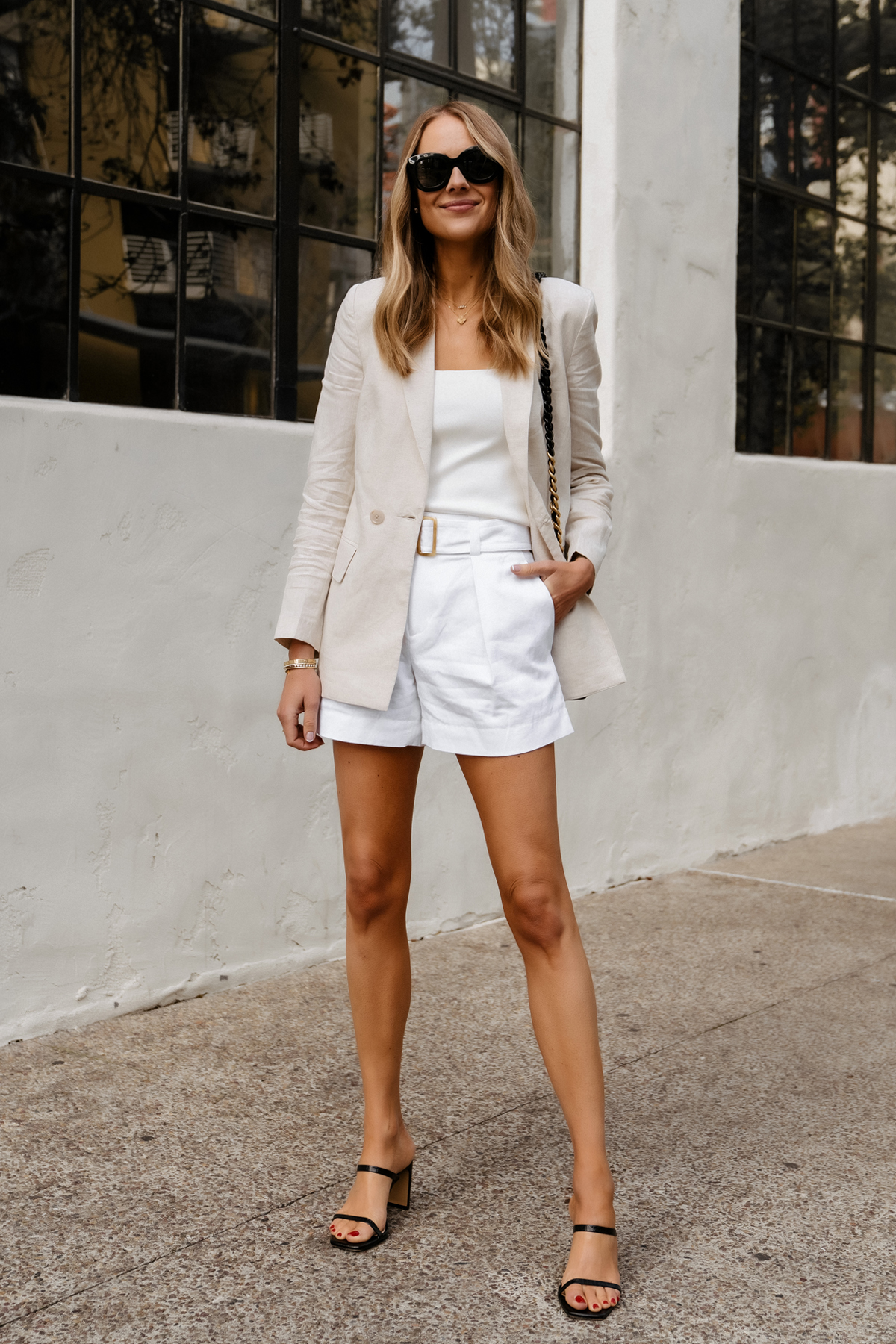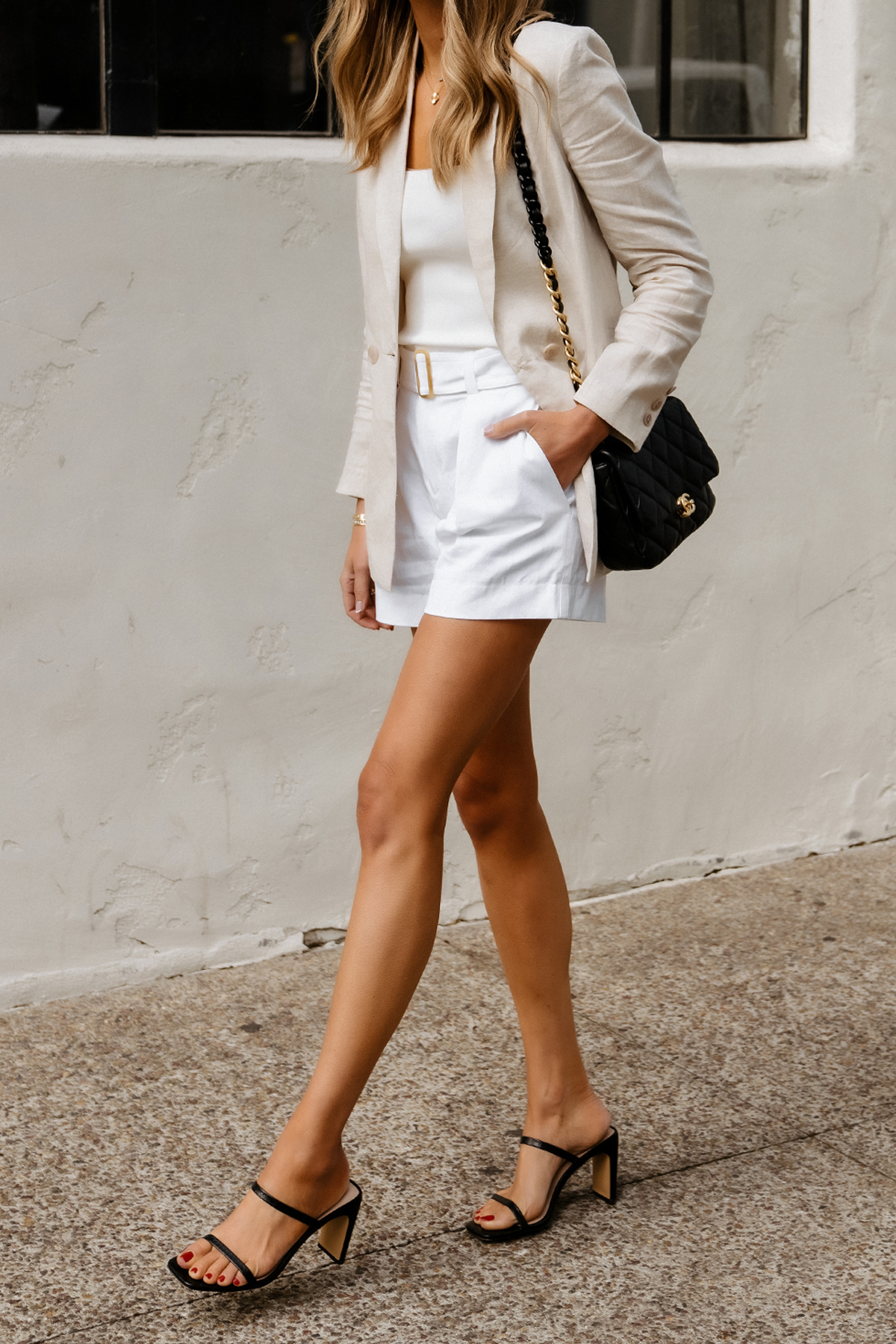 A question I get asked every springtime is, "How do you style a spring blazer?" followed closely by "What do I wear with white shorts?" I'm answering both of these burning questions with today's head-to-toe Bloomingdale's look!
Let's break down this outfit.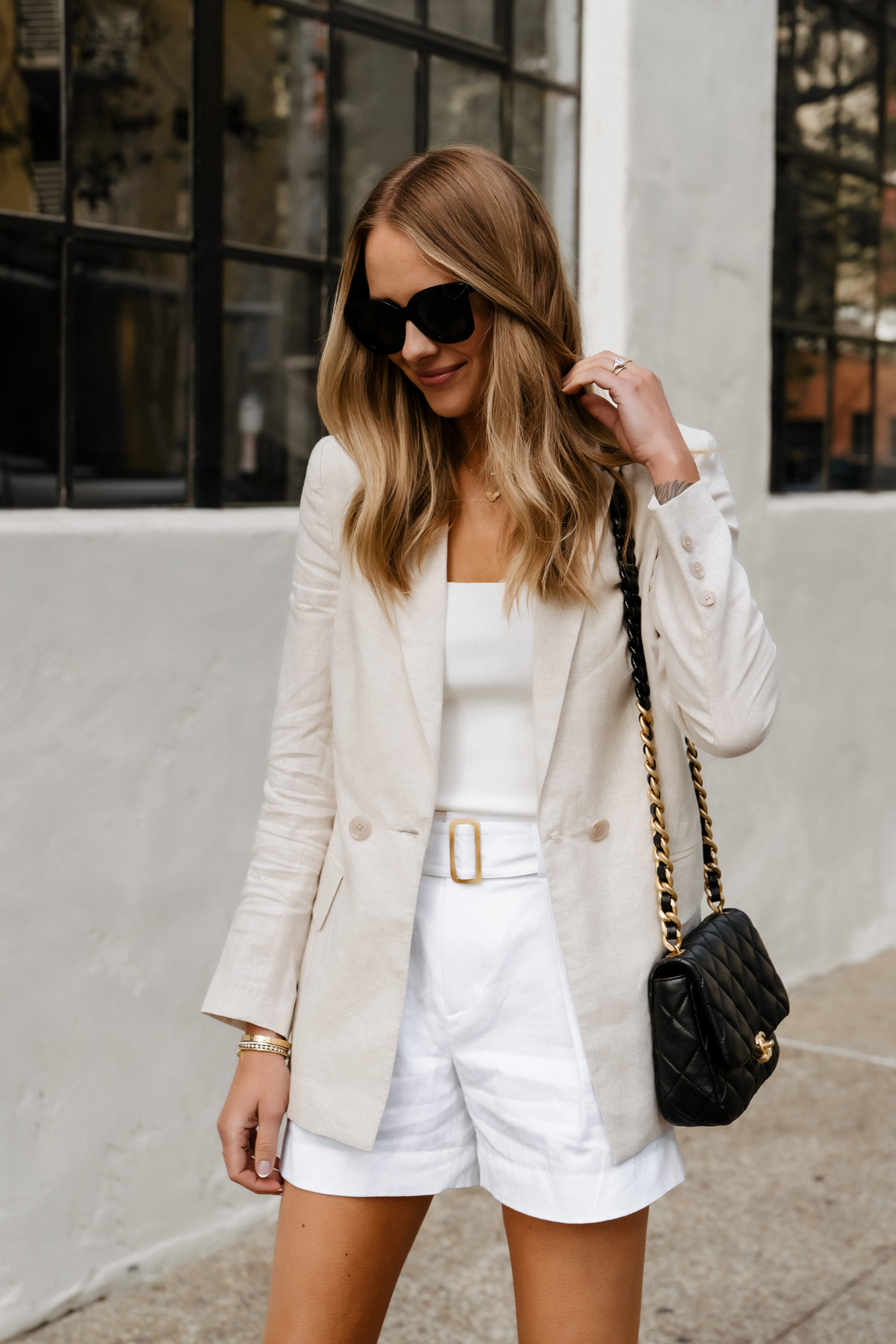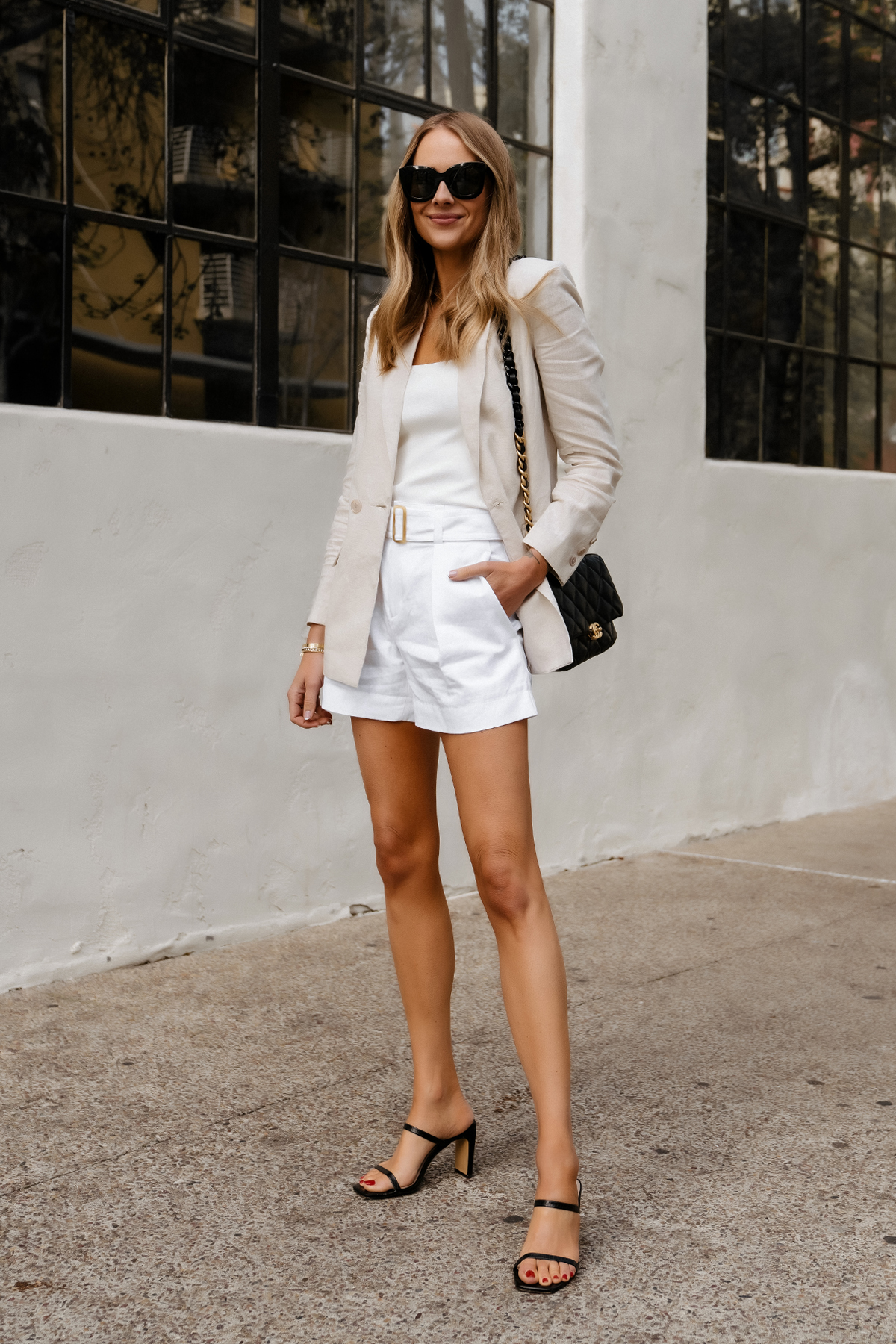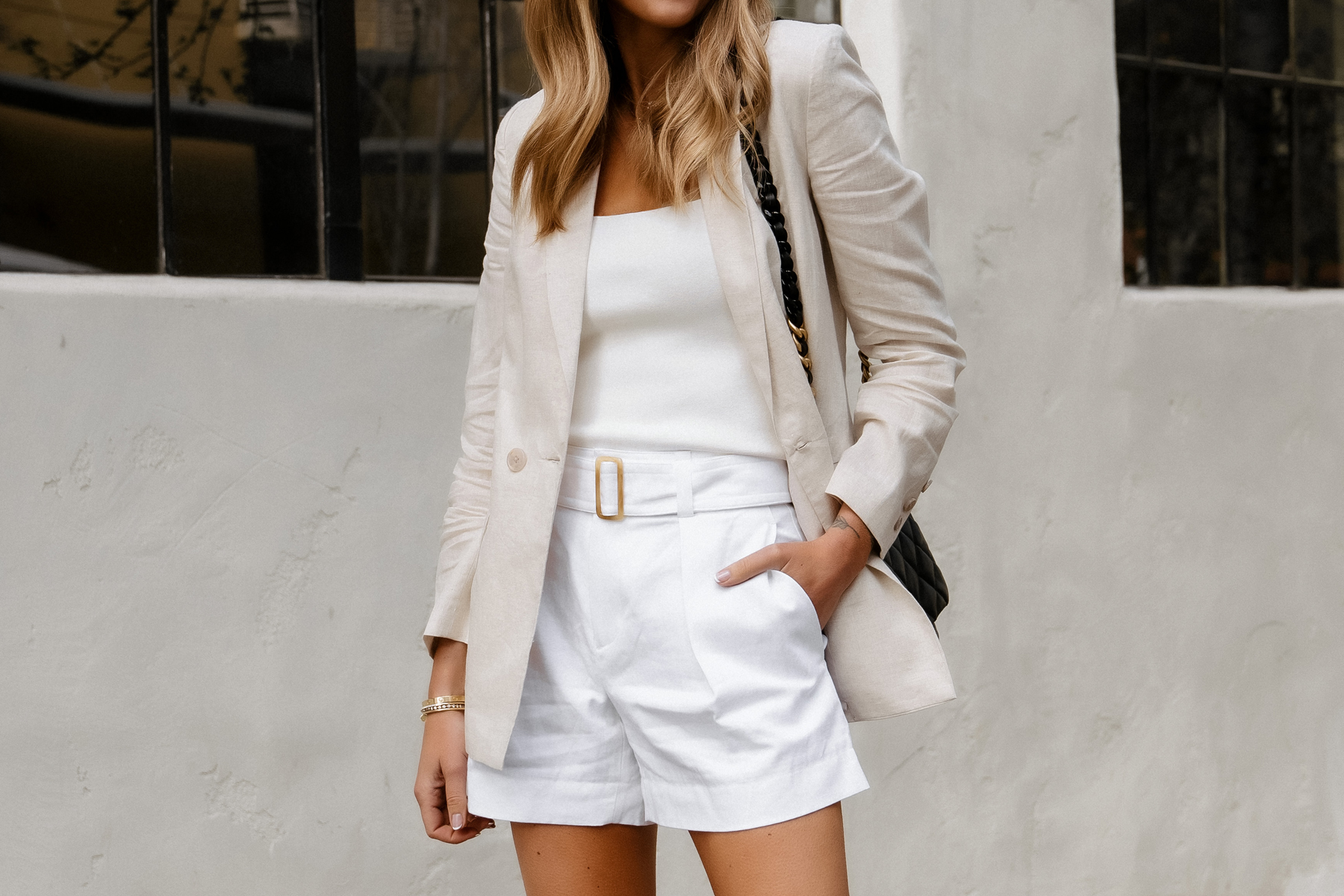 Photos: Arielle Levy
This post may contain affiliate links, meaning when you click the links and make a purchase, we receive a commission.