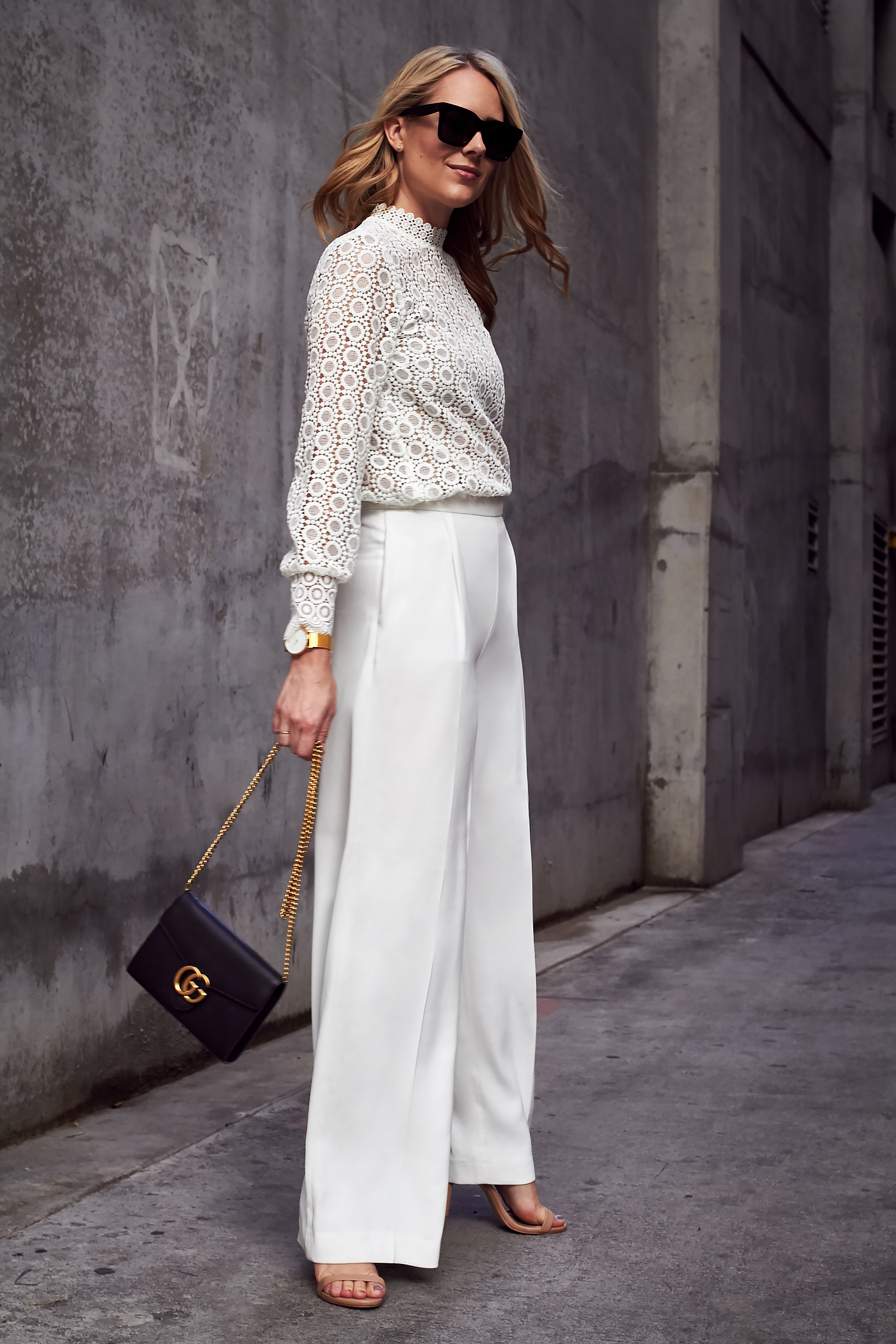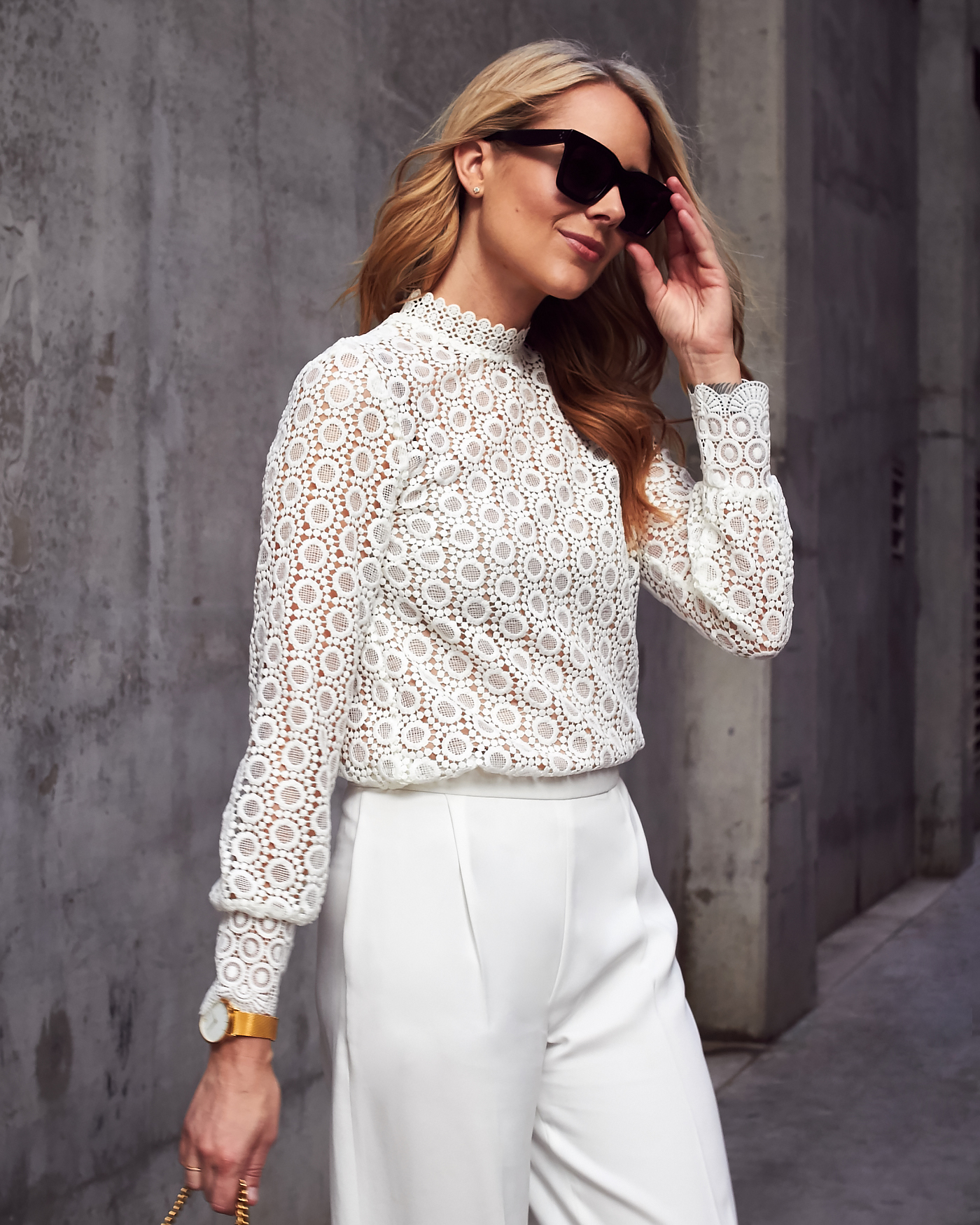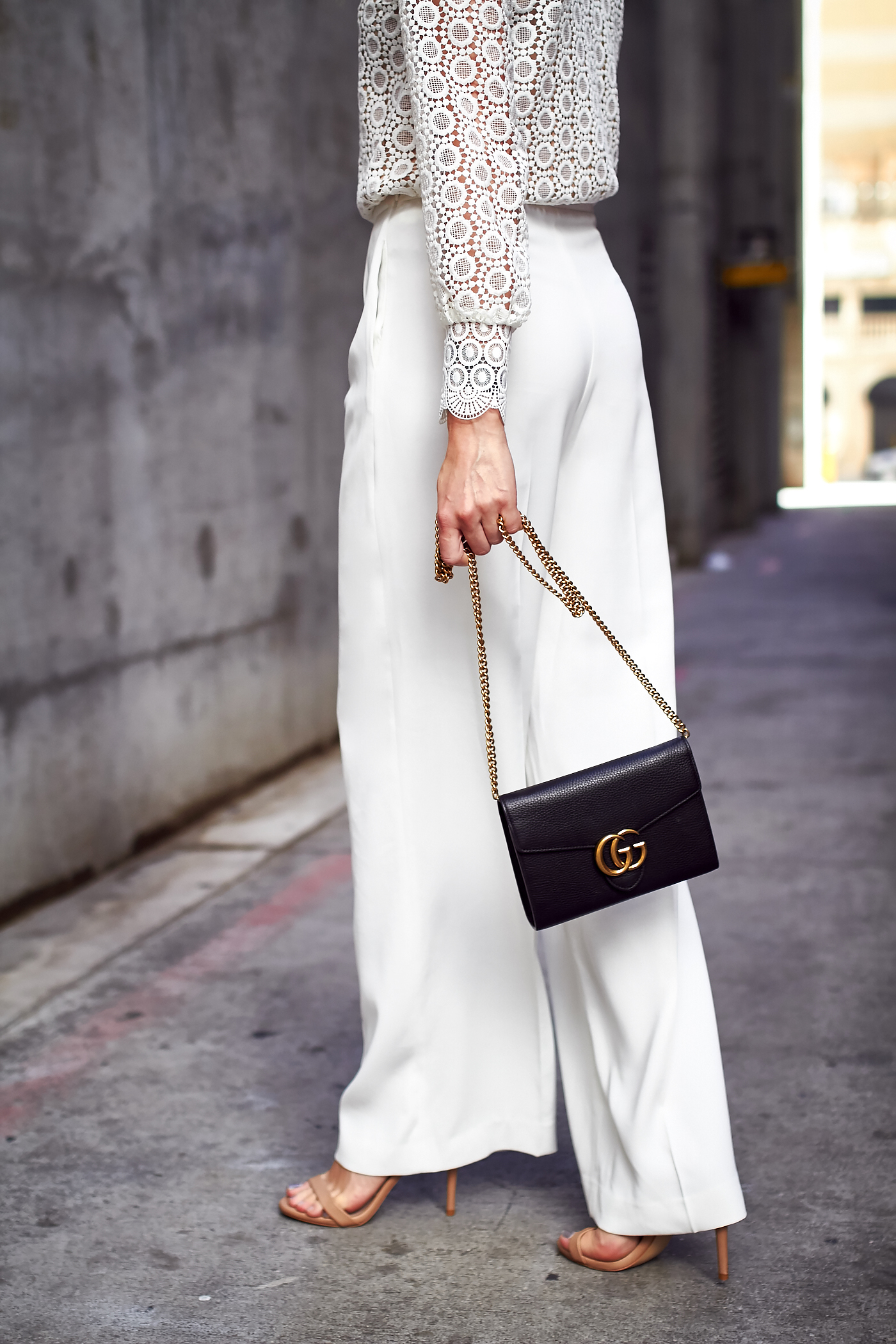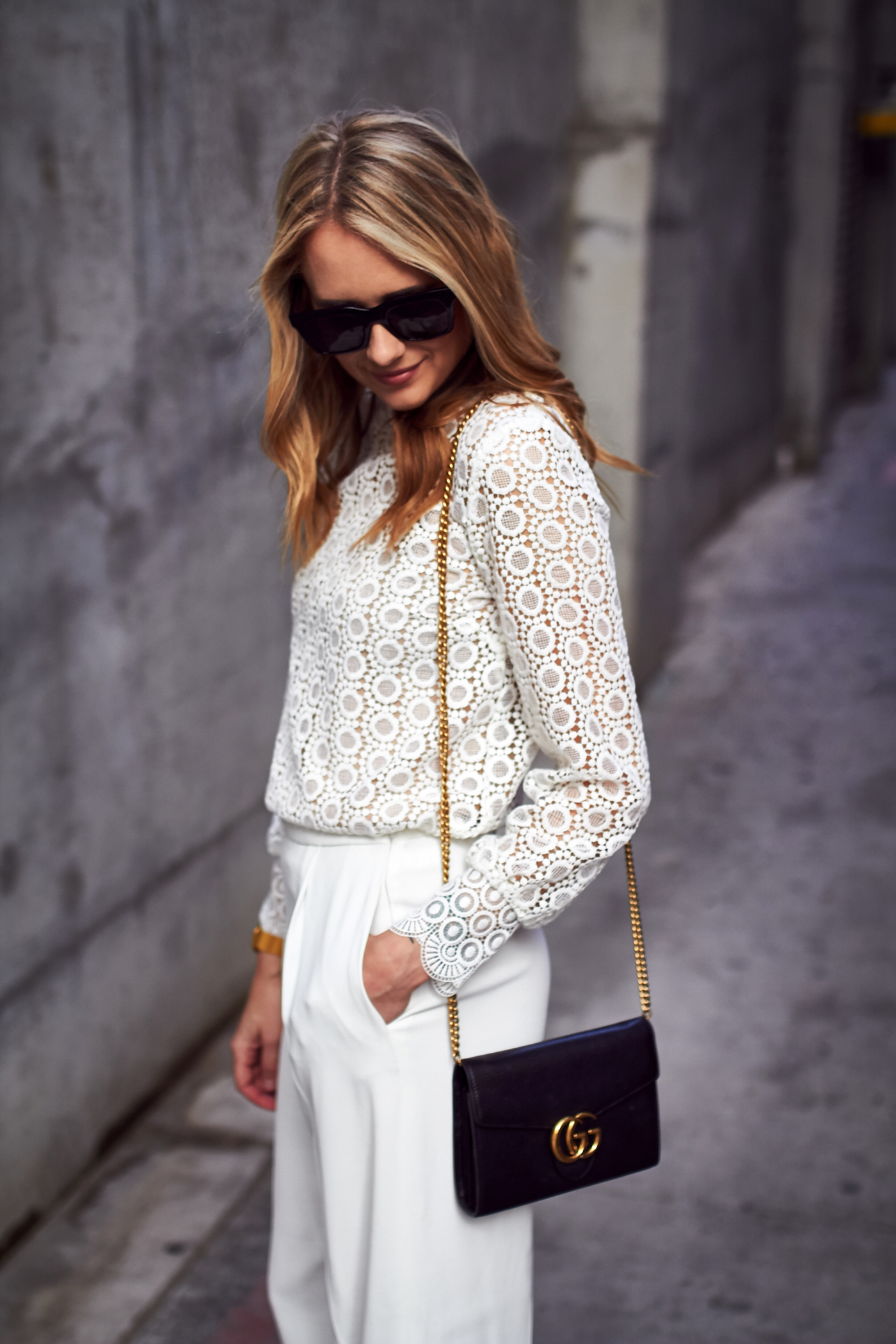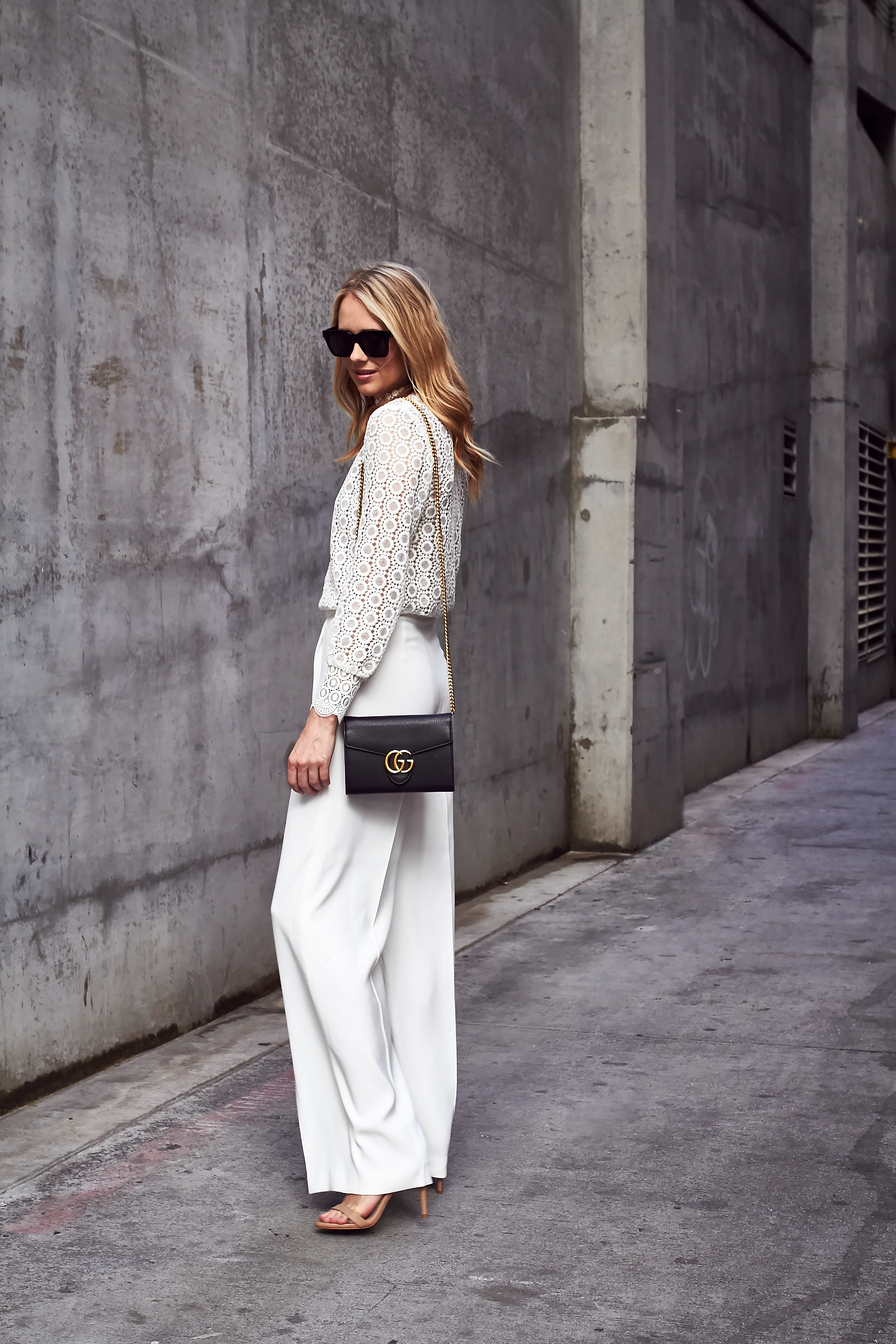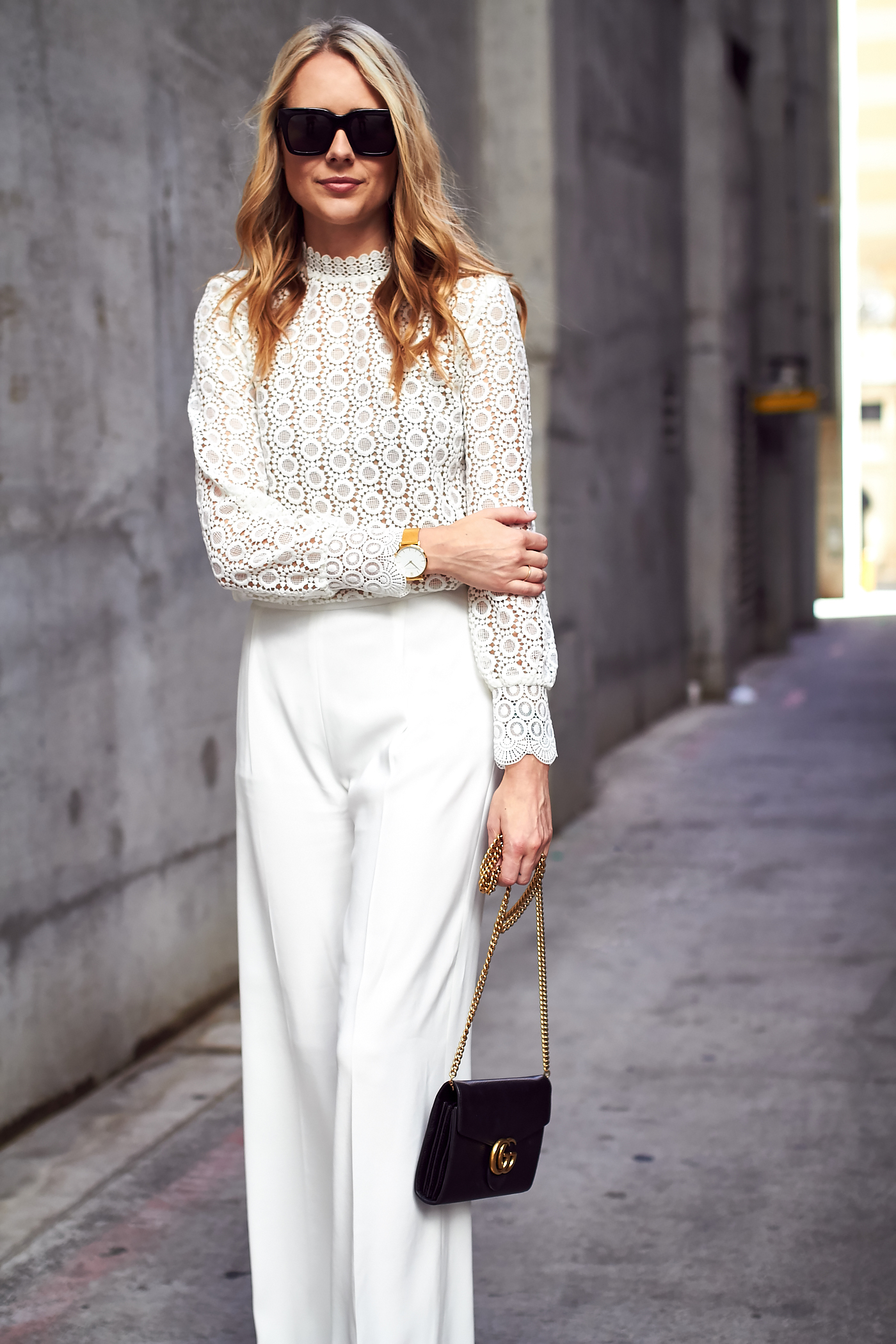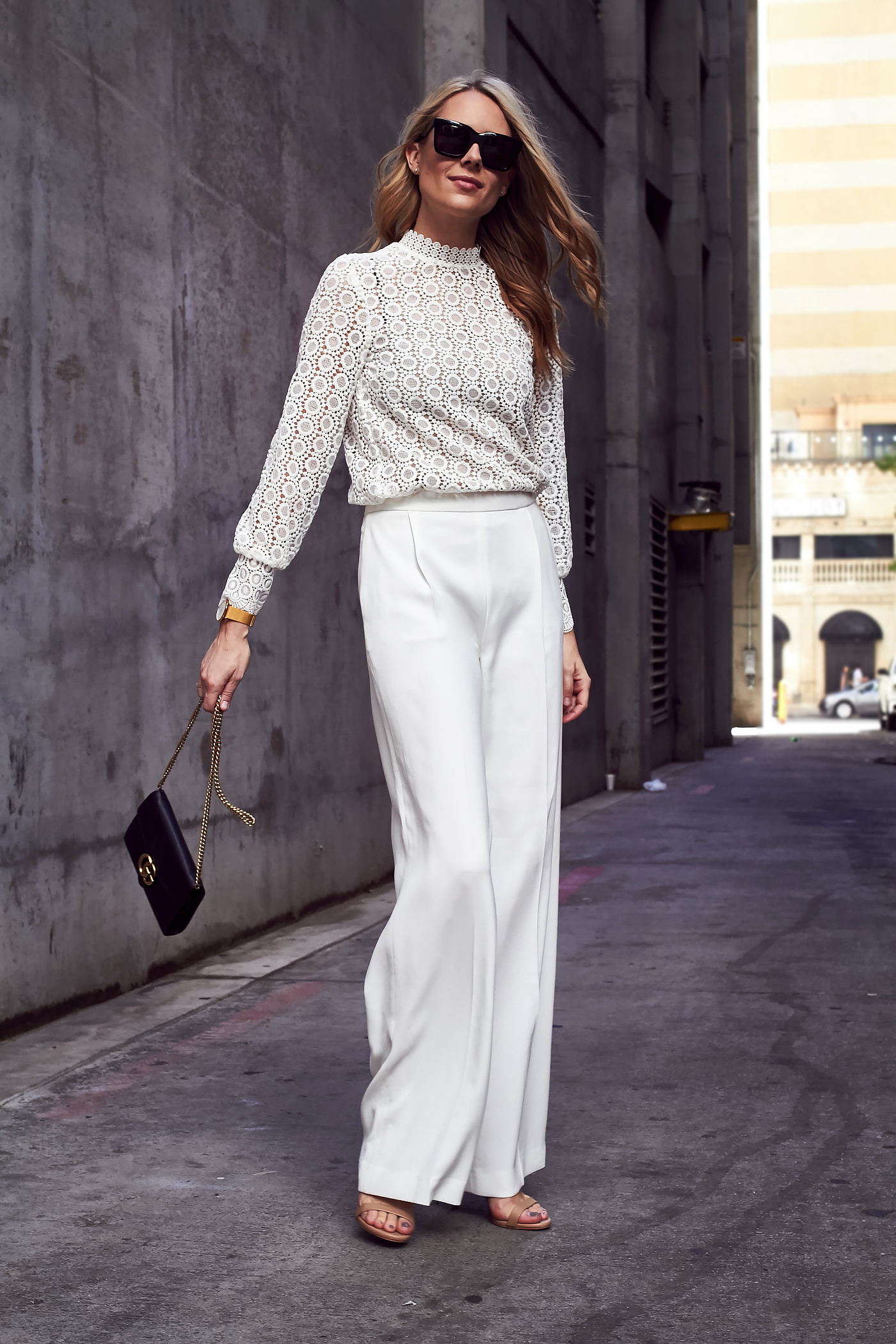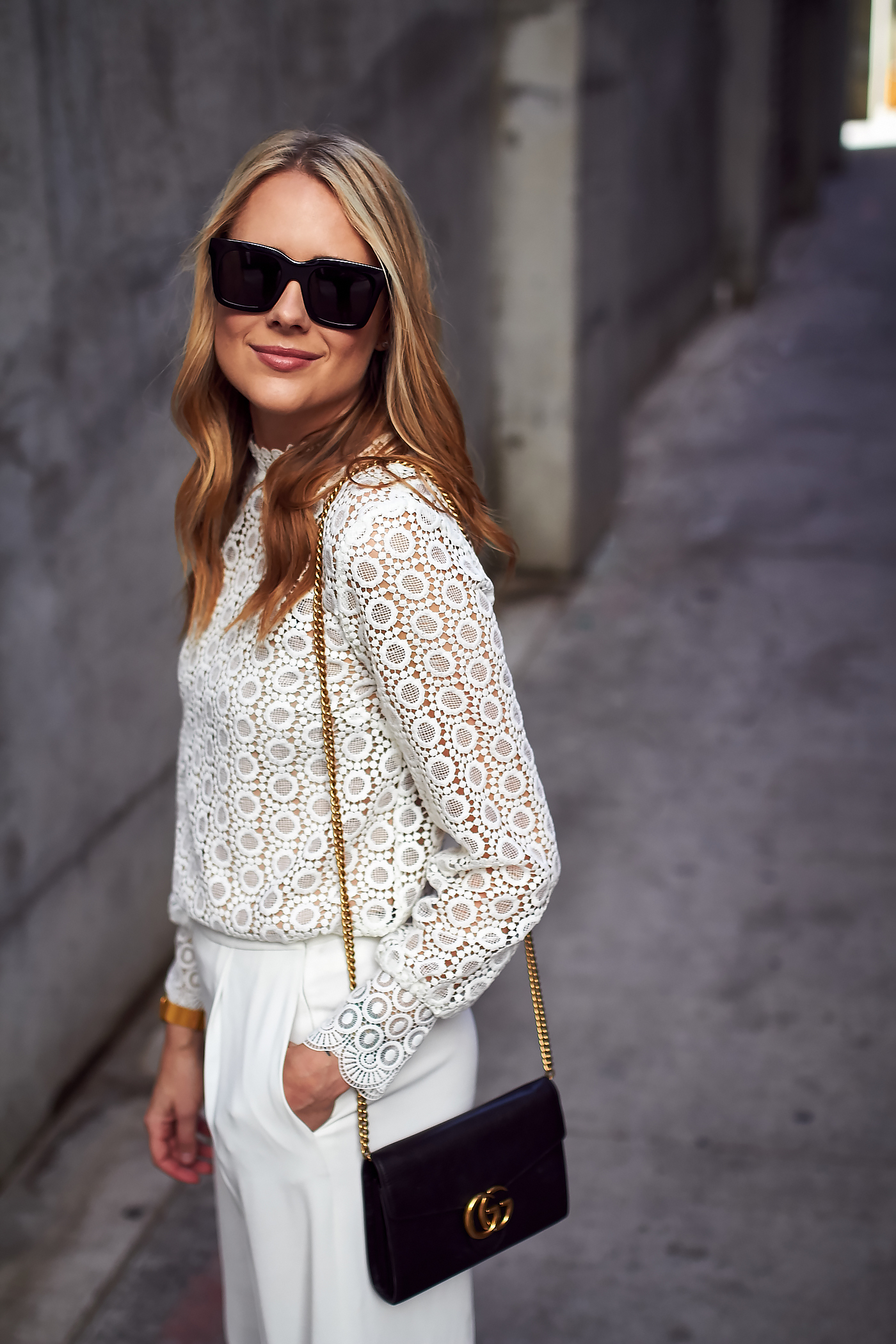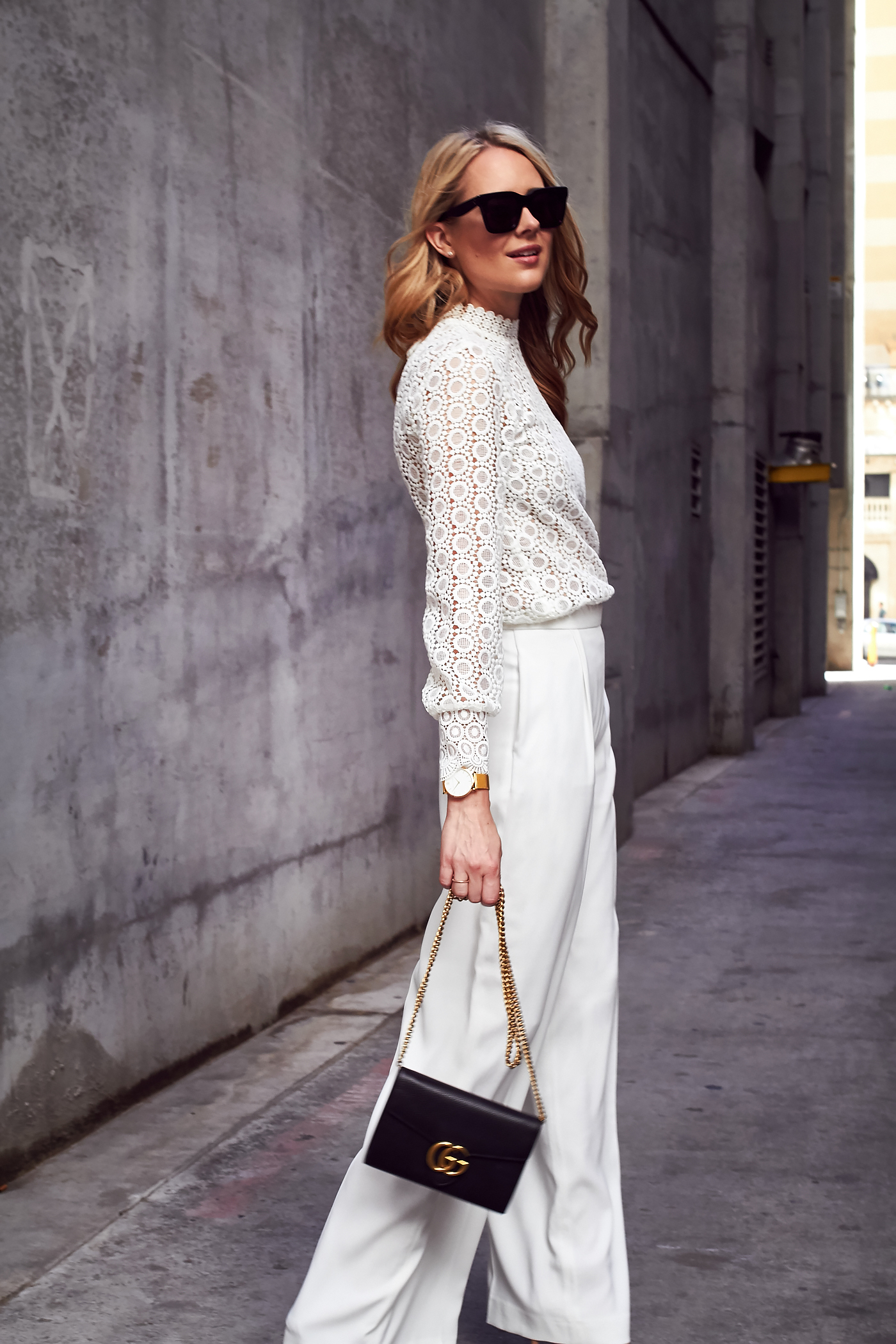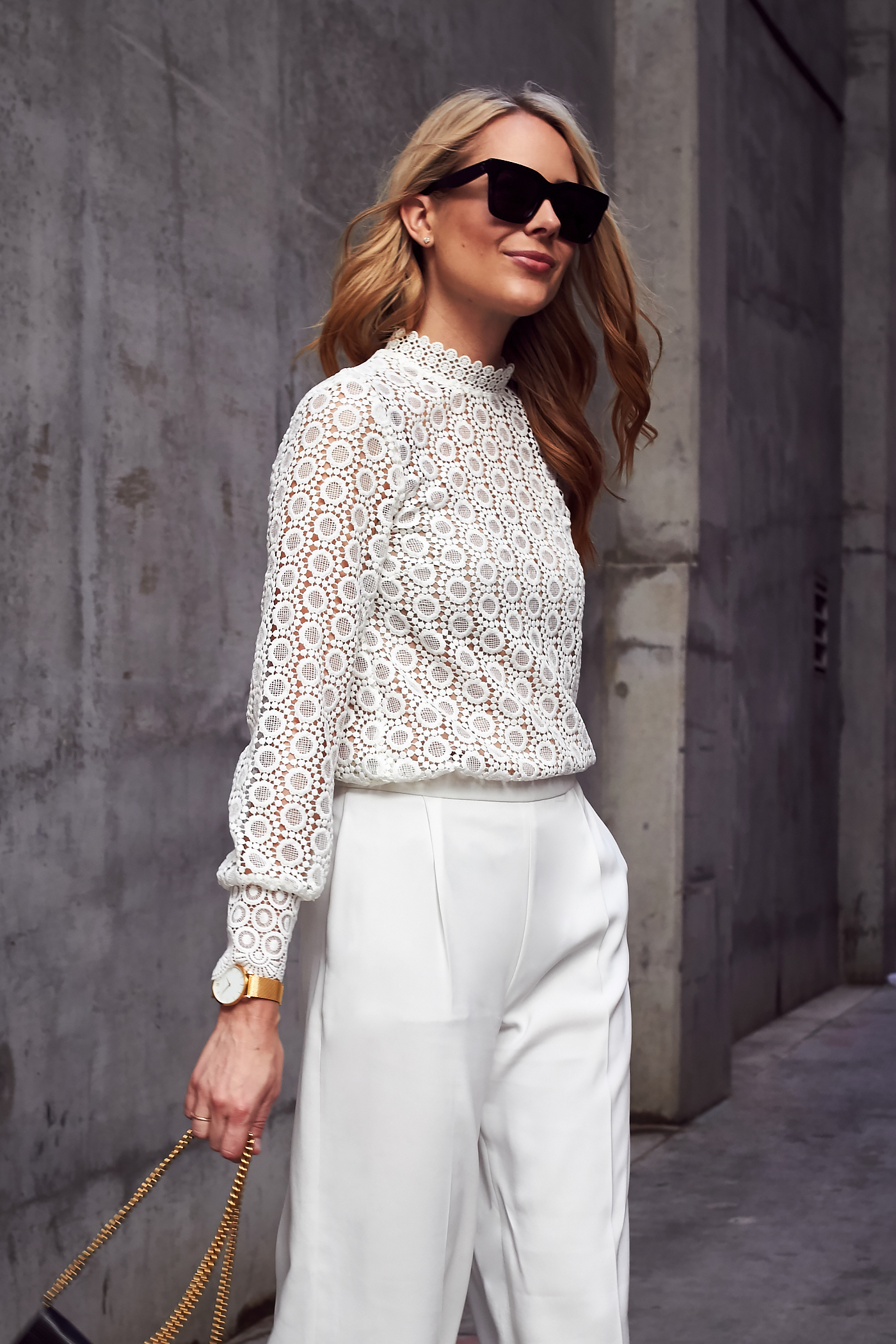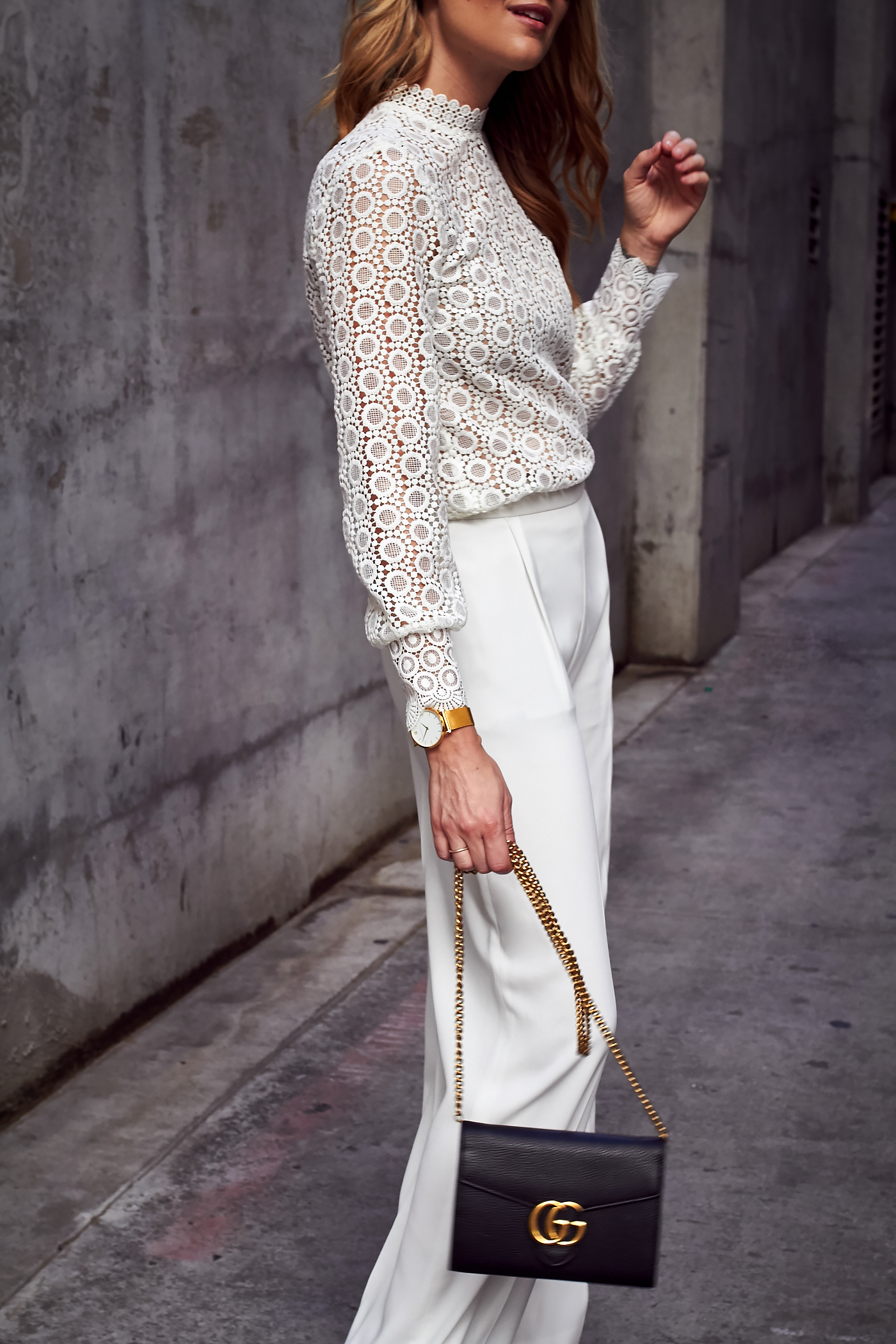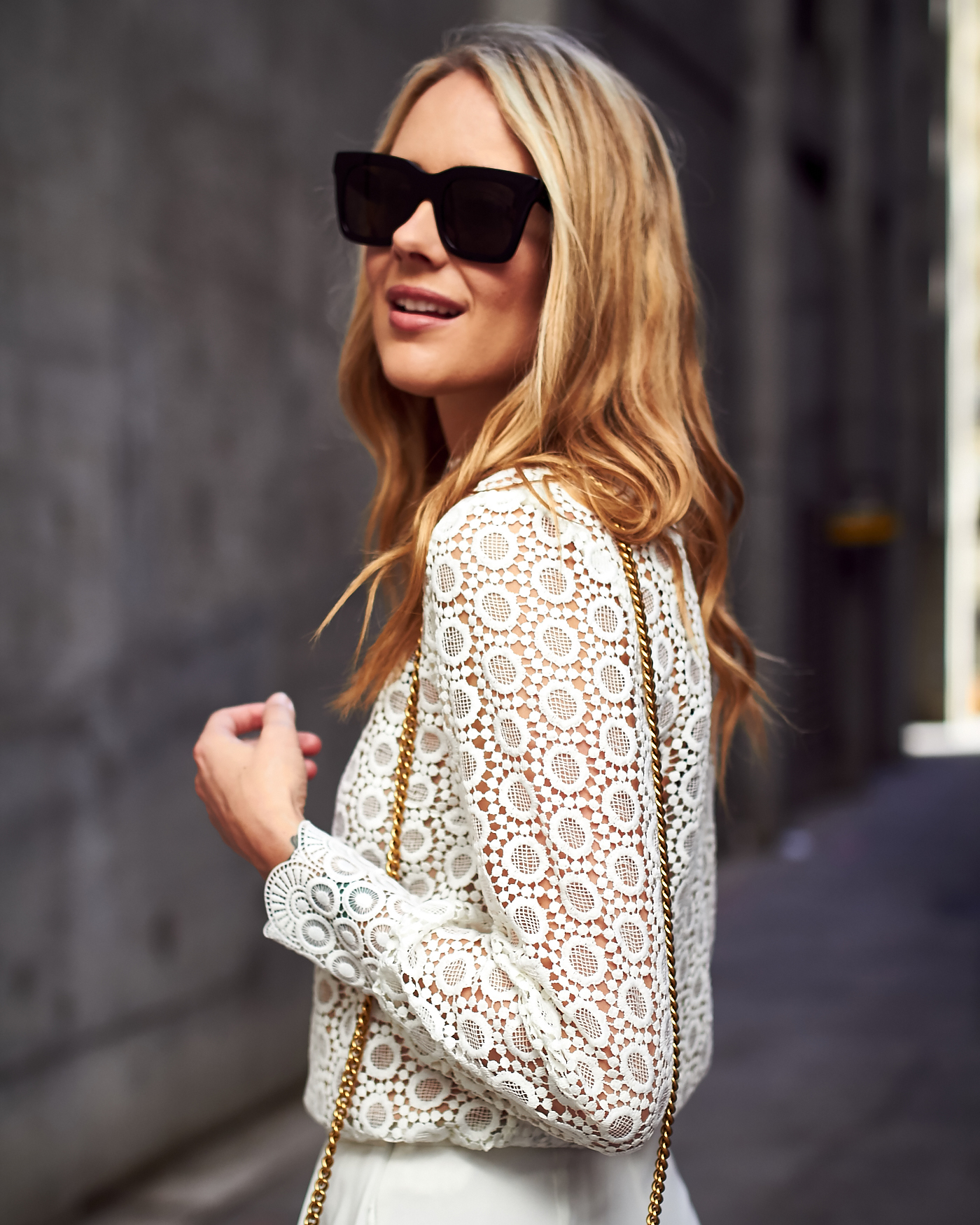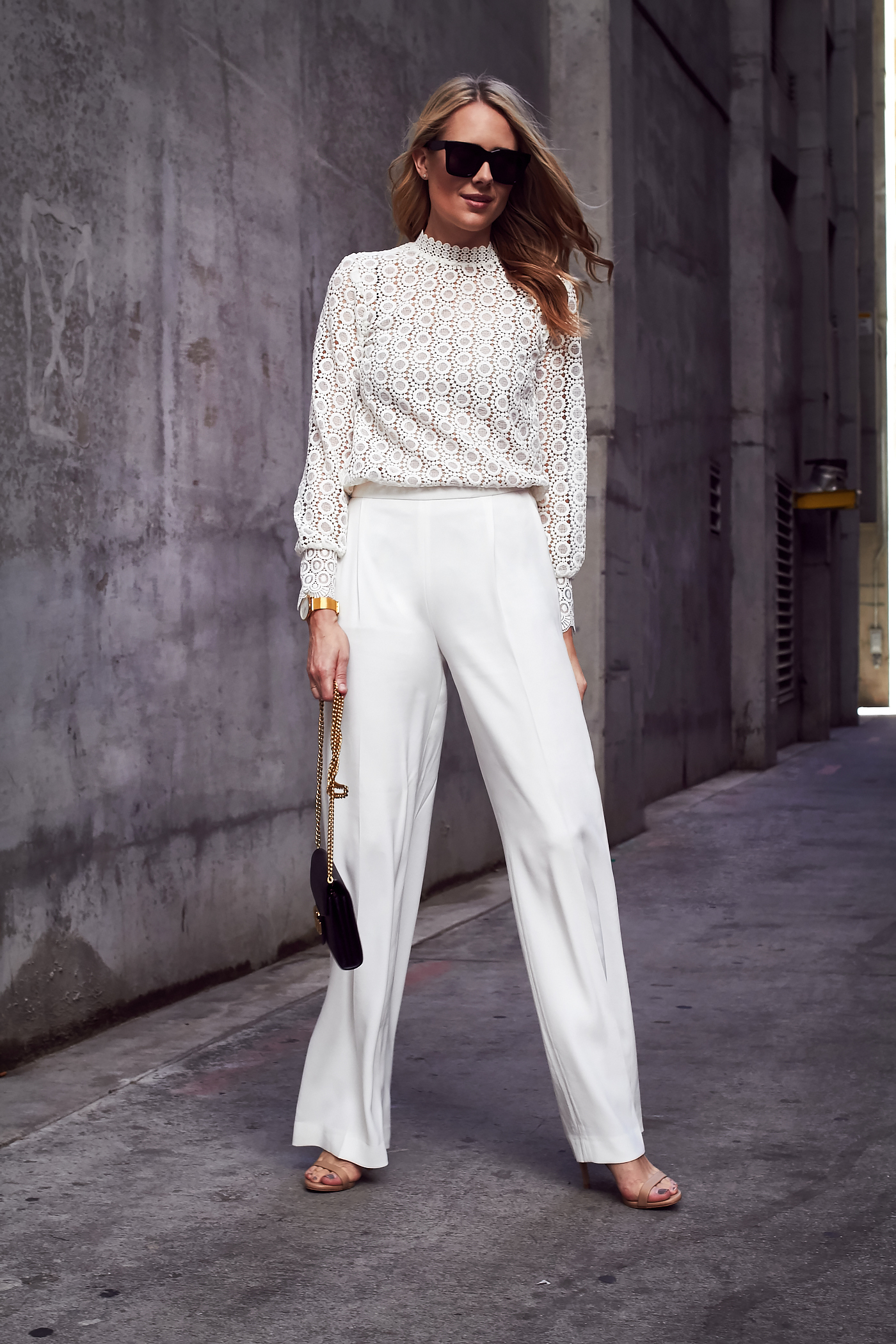 "Don't wear white after Labor Day" is so antiquated. It's my belief that when that fashion rule was made, whoever made it hadn't been introduced to the pure amazingness that is "winter white".
Today I wanted to share with you all one of my new, favorite head-to-toe white looks for the season. How you style this 'goes-with-literally-everything' color during the colder months is imperative and this blouse (that's under $50 BTW) nails it for me. The lace and high neck make it impossibly feminine and when paired with the right white pants, (like my failsafe wide leg trousers), you become an elegant vision in all white. Style this look with pops of black & gold for a more luxurious ensemble.
Remember, the most important thing to keep in mind when styling an outfit is confidence. Wear what makes you feel the most comfortable in, even if it does mean "breaking the rules".
Top: H&M | Pants: Similar & Similar | Heels: Nordstrom | Handbag: Gucci | Sunglasses: Celine | Watch: Larsson & Jennings