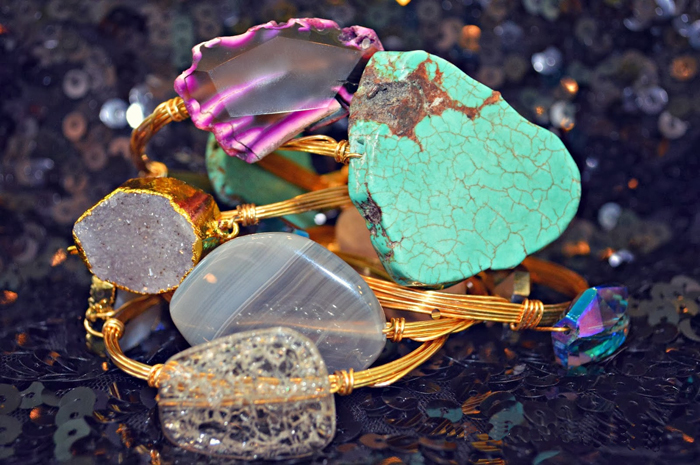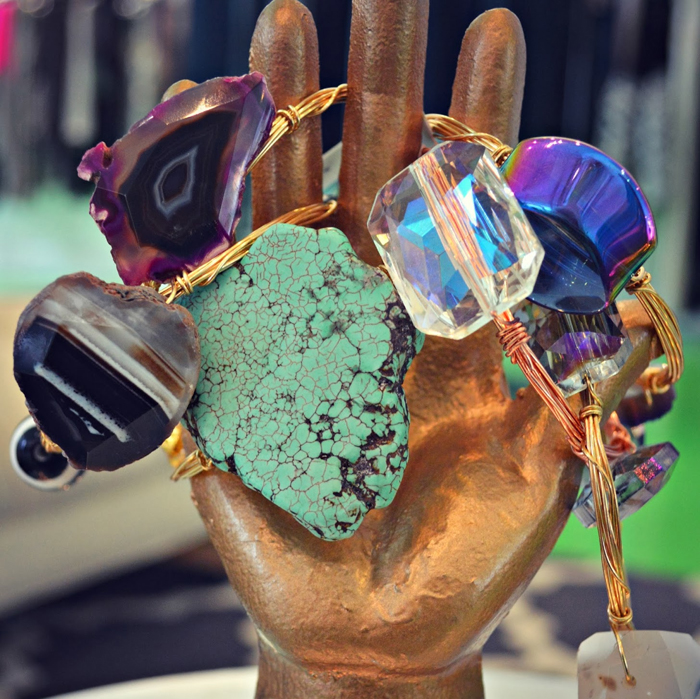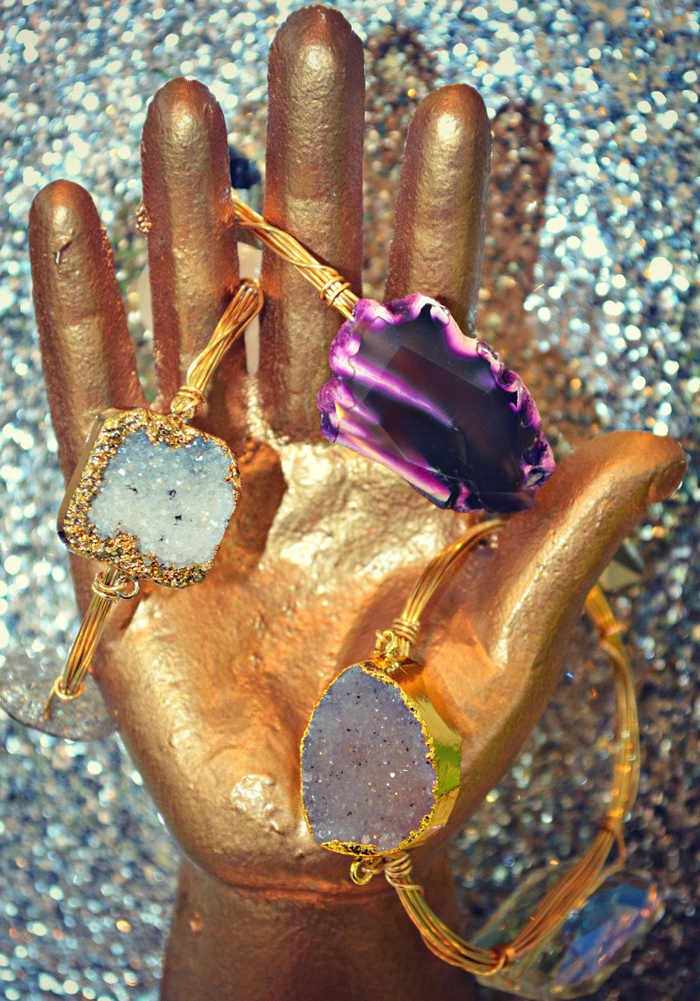 Today I'm featuring a new line I stumbled upon recently via Sweet Lemon Magazine's Instagram. We all love accessories and finding that great finishing touch to add to a look that just sets it apart from the rest. Well, CeleneStones does just that. These beautifully hand-crafted, one-of-a-kind pieces are the perfect addition to any arm-party lover. I knew I needed to find a way to add one of these beauties to my collection. Now, let's get to know a little bit more about CeleneStones, shall we?
Designer Name:
Krista Hanline
Hometown / Current City:
Oakland, MD / Charlotte, NC
College:
Frostburg State University (Maryland) with a degree in Elementary Education.
Current Job:
1st Grade Teacher & Stylist for Lotus boutique
What Made You Decide To Start Your Own Business?
I've worked for Lotus boutique over 3 years and it's my "fantasy job" as I like to call it. Lotus is a BIG part of me being able to have this dream job and jewelry line. I attended several jewelry classes through working at Lotus and have attended numerous trade shows and buying trips in Charlotte and New York for Lotus. This opened me up to the glam world and helped me creatively. My bosses are my best friends and have helped me in the process of starting my own side-business. My friend and fashion blogger, Melissa, has played a huge part in this success also. My sister, Heather, has been my biggest cheerleader.
How Did You Come Up With The Name, CeleneStones?
The name CeleneStones comes from my Nana, Celene. She taught me everything about accessorizing and to always wear lipstick. She is 88 and sill wears lipstick and jewels EVERYDAY. "Always look your best" is her moto. Truly an inspiration.
What Inspires You For Your Designs?
My inspiration for designs comes from everywhere. My friends, trends, and magazines would be the most influential places. I have 9 styles named after close girlfriends and family members.
How Long Has Your Business Been Running?
My business has only been running (in Lotus & New York and through Instagram) for TWO MONTHS now. It's crazy, this has really just started.
What Is Your Favorite Item You Have Designed So Far?
I LOVE to mix different styles into one piece. An example would be a glam rhinestone crystal mixed with a dark druzy and black & white crystal. Mixing girly with rock n' roll then a common trend of black & white. I'm also drawn towards bohemian pieces. Oversized turquoise, tassels and neon colors are great. My style is always changing, which is what makes these pieces fun. I also have a few statement necklaces that I am playing around with. These are also found on my Instagram page.
How Do Customers Order Their Own Custom Piece?
While there isn't a website, I just use Instagram and some pieces can be found online at www.lotuslook.com. However, shoppers can email me directly at celenestones@gamil.com to start the customization process. We discuss colors and size, then I create combinations for them to pick from. We design the piece together which makes it special and truly their own. You can also check out Instagram to get an idea of the styles you like before.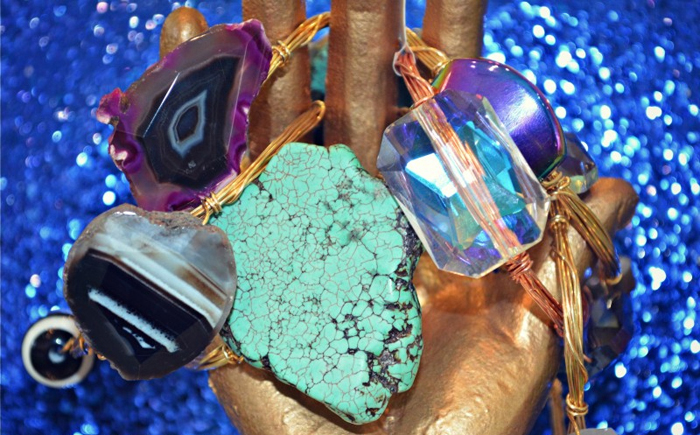 Now for the good news! This week CeleneStones and Fashion Jackson will host a giveaway for one lucky follower to win their own custom piece!!! How can you resist? Rules will be on Instagram, so make sure you're following me to find out the details and enter a chance to win! Winner will be announced this Friday! And even if you don't win, you should still consider designing your own piece, you won't regret it!
XO!
(Images via ModaFresca Blog)