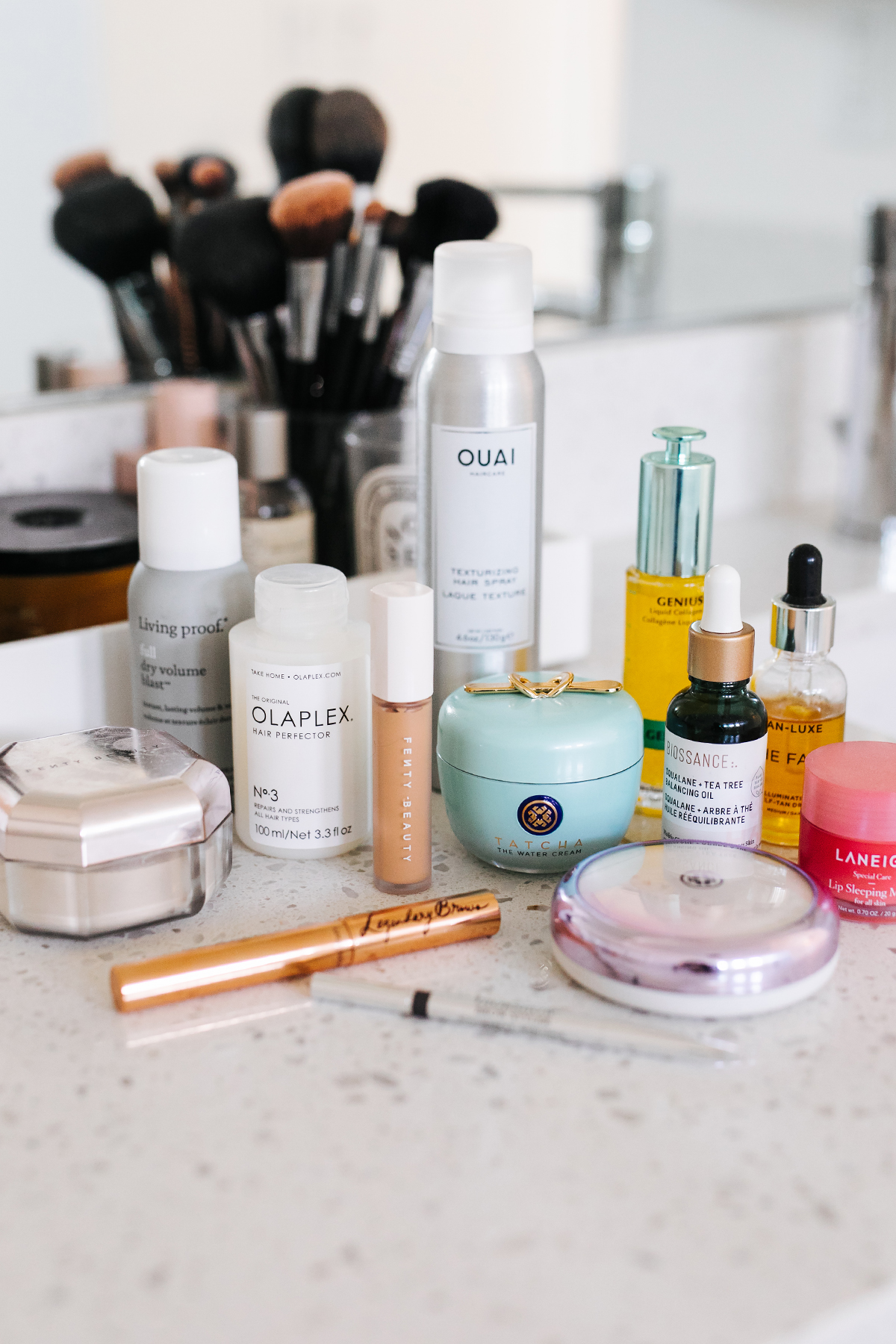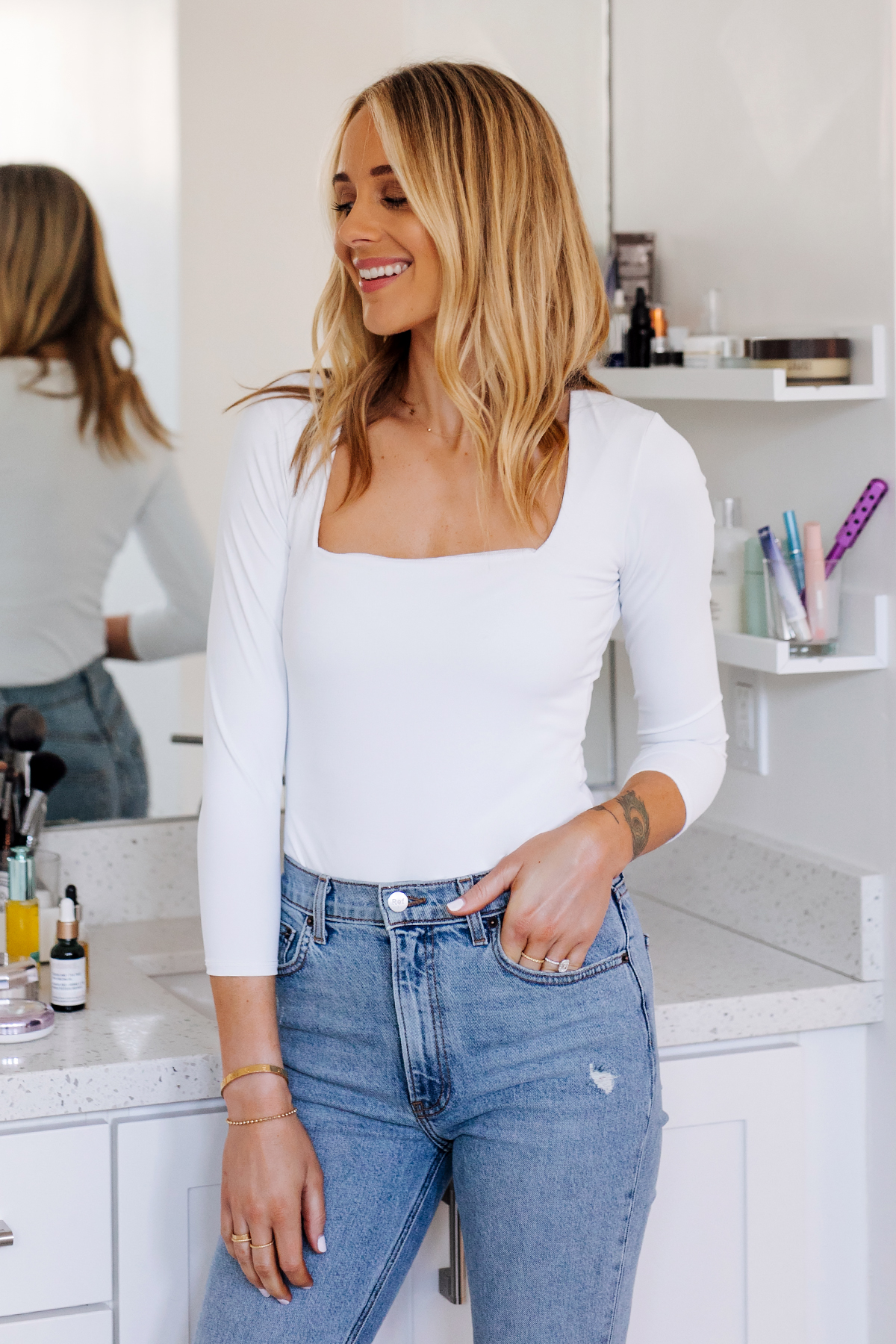 I've been sharing a lot of my favorite beauty products lately (especially on Instagram stories), anything from makeup and skin care, to hair care and tools. I have a few new favorites that I'm so excited to add into the mix, as well as my tried-and-true-can't-live-without products. For me, I'm all about keeping everything minimal; I only want to have the best this or the best that...not 20+ different shades of lipstick when I only wear maybe 2. I prefer to find the best/my favorite products and stock up on them! I know they will last and I know they will be well-loved. That's why the Sephora Beauty Insider Spring Bonus Event, which is happening now, is one of my favorite events of the year! I'm able to stock up and save on all my favorite beauty products that will last from season to season. Beauty products can sometimes be an investment, so why not take advantage of a little savings!
What is the Sephora Beauty Insider Spring Bonus Event?
This is a time in which Sephora offers Sephora Beauty Insider Members access to the annual Spring Bonus discount! Don't miss out on this great excuse to splurge, restock your current favorites or discover something new! Not a Beauty Insider Member yet? What are you waiting for!? Learn more about the event and how to sign up by visiting www.sephora.com (it's FREE to join)! Once you sign up you'll be eligible for discounts, promotions, birthday gifts, and so much more! But don't wait because Sephora Beauty Insider Spring Bonus Event ends Monday May 6th, 2019!
Rouge Members get 20% off purchases in store and online. Use code HEYROUGE
VIB Members get 15% off purchase in store and online. Use code HEYVIB
Insiders get 10% off. Use code HEYINSIDER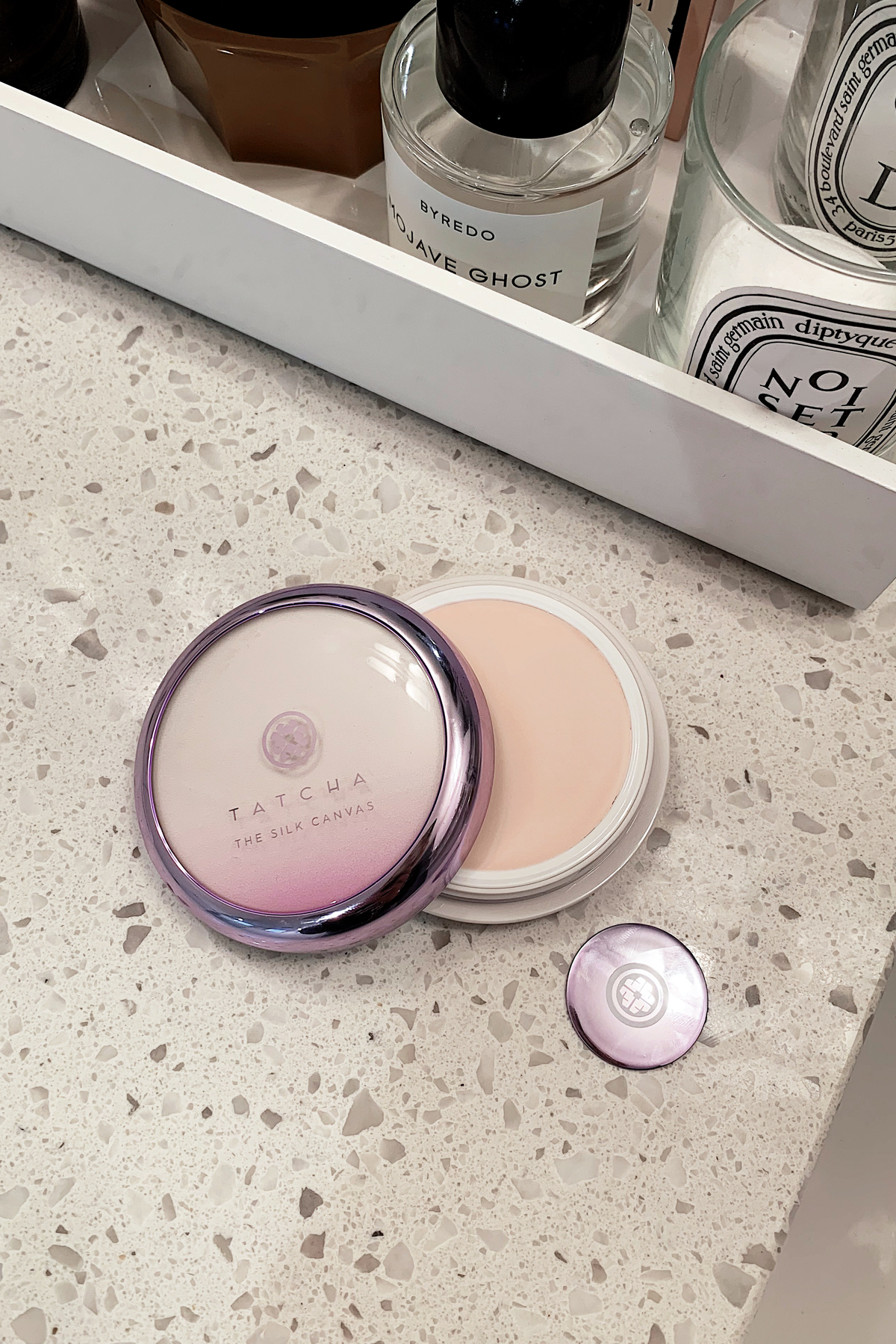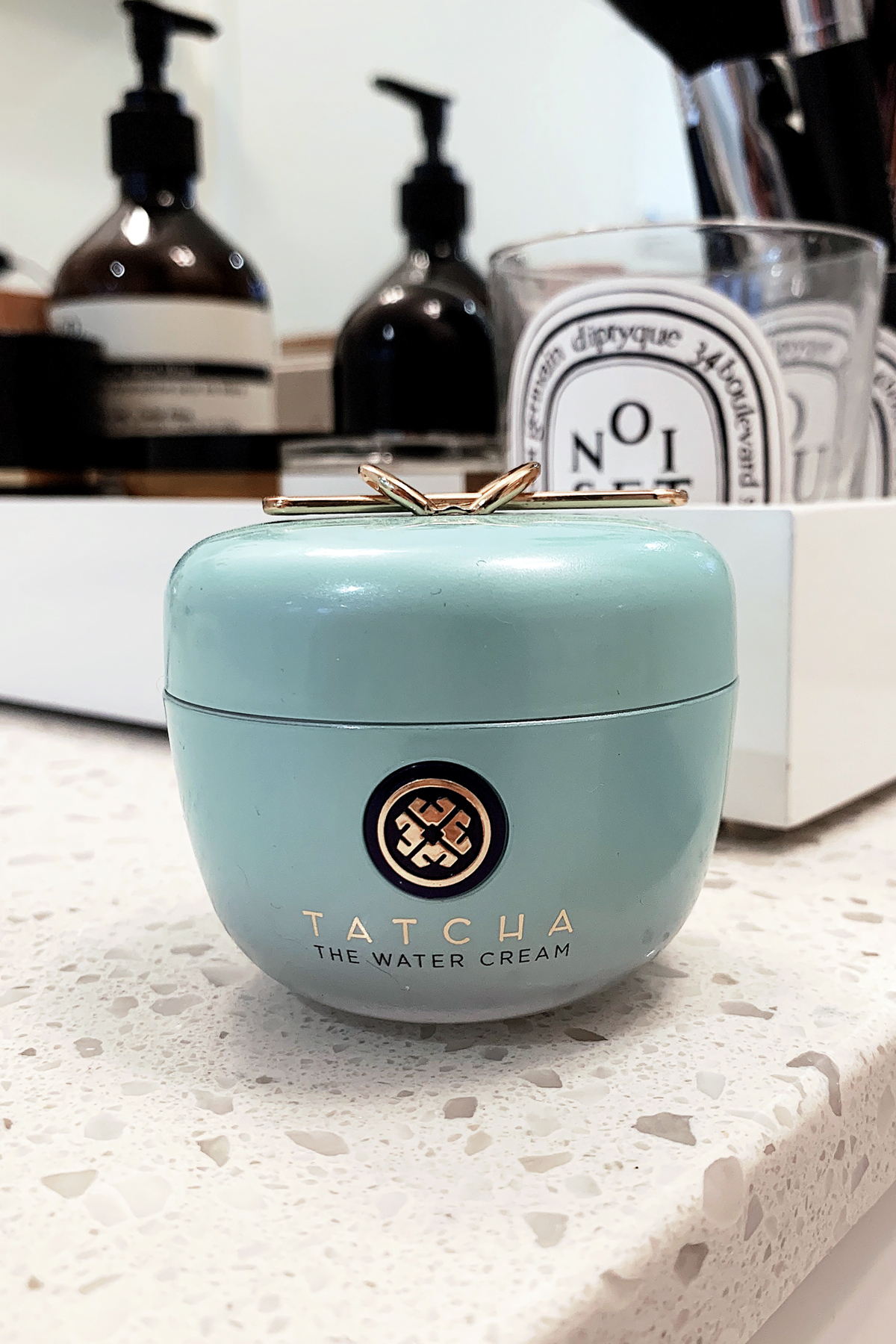 I've talked about this primer for almost a year now, it's that good. As someone who never believed in primer, this was a game changer. Not only is it "clean beauty", but it keep my makeup looking flawless all day and literally feels like you're putting silk on your face! It blurs imperfections for a soft-focus finish, increases the longevity of makeup, and guards your skin against acne and pollution. It acts like a magnet when I apply my foundation and keeps my makeup looking fresh all day. There is a little disc applicator to tell you exactly how much to use and a little goes a long way, so I know this will last me a while. This one has lasted me 9 months - definitely worth it!
Originally I got a sample of this moisturizer and used it while traveling. I immediately fell in love with it. During my last trip to Sephora I picked up a normal size and have added it into my daily skincare routine. The Tatcha Water Cream is one of the most hydrating moisturizers I've ever use. It's great for all skin types, provides nutrient-rich, balanced hydration with the unique water-burst that breaks upon application to deliver nourishment without leaving skin sticky or greasy. It clarifies and refines skin with pure, powerful Japanese botanicals. Again, this "clean beauty" product is definitely one to add to your cart.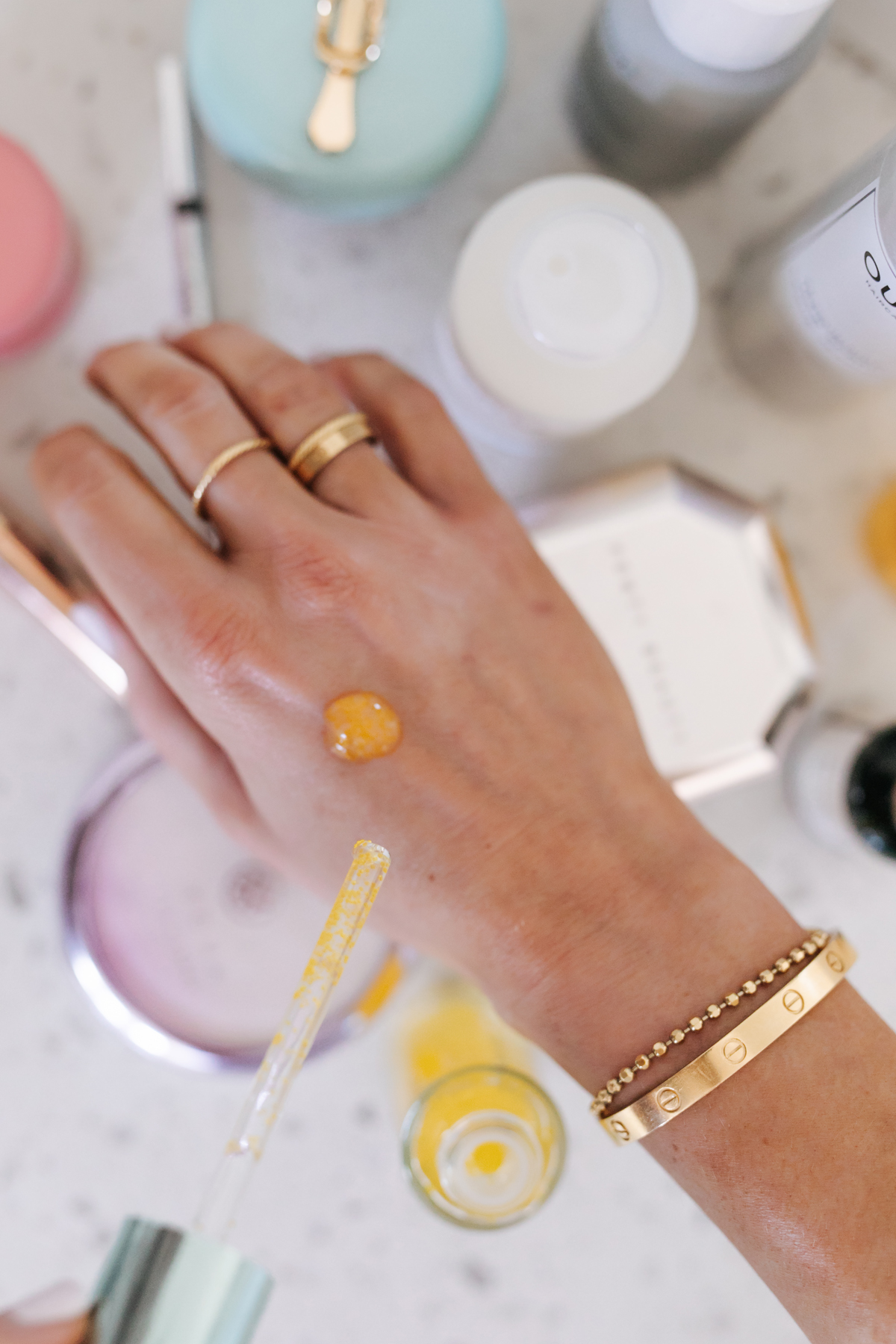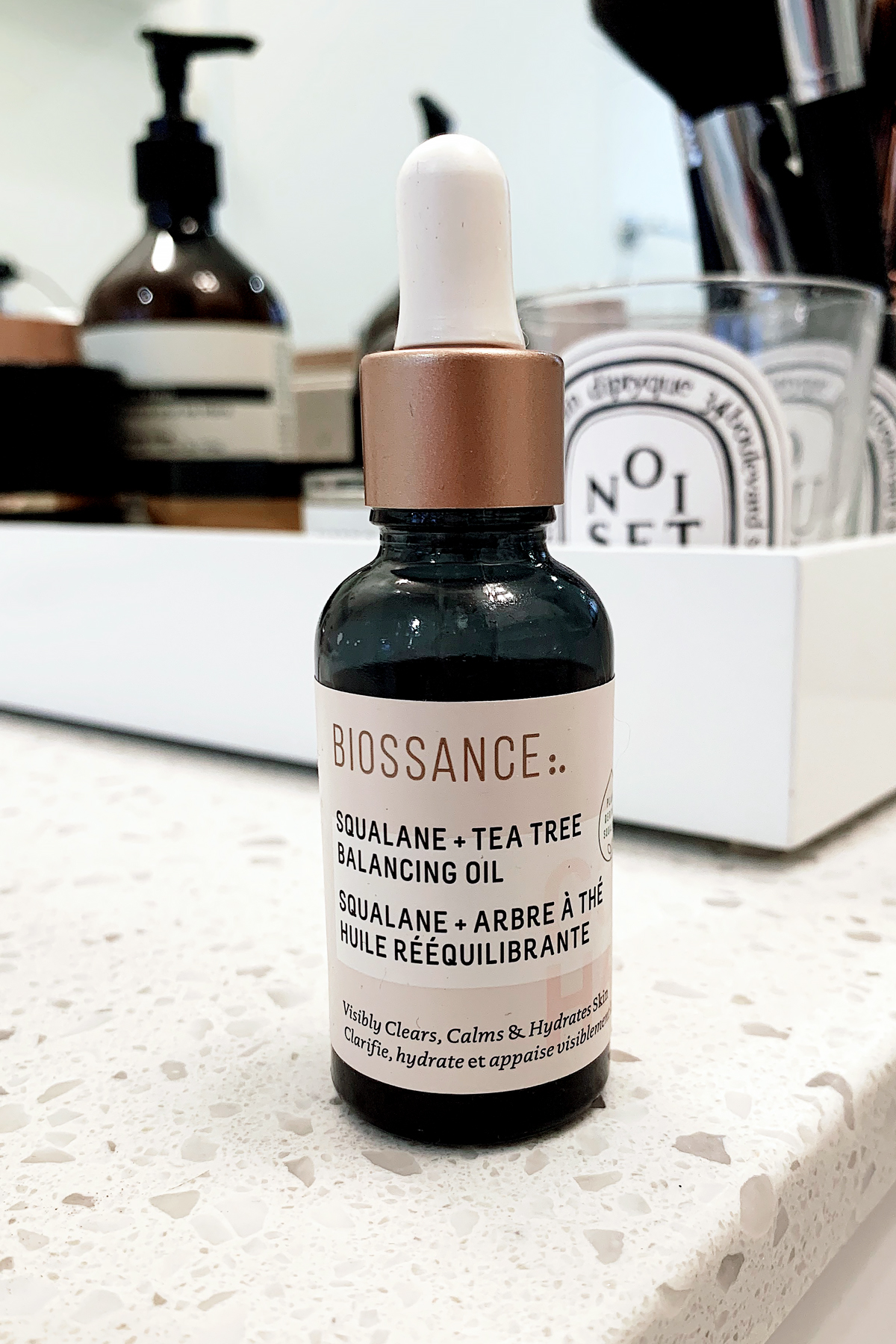 I'm a little late to jump on the collagen bandwagon, honestly I didn't know where to start and wanted to make sure I found the right product. I was recommended this liquid collagen by Algenist and decided to give it a shot. After just 2 short weeks I can already see a huge improvement in my skin! This vegan, paraben-free, sulfate-free, phthalates- free collagen, is great for all skin types working to maintain your skin's youth. It helps to fight fine lines and wrinkles, improves the elasticity, and repairs dullness or uneven texture. I apply this immediately after cleansing and applying my toner. It has a beautiful scent, and goes on like silk. HIGHLY RECOMMEND!
Oh. My. Gosh. This is the first face oil I've tried and I was SOLD after the first application. I honestly wish I could bathe in it! This quick-absorbing, weightless, and hydrating facial oil is enhanced with tea tree oil and plant-derived squalane, which acts as a natural moisturizer. Again, great for all skin types and is a "clean beauty" product. What exactly does it do you're wondering? Biossance's exclusive tea tree and squalane combination helps reduce the appearance of blemishes, enlarged pores, and other imperfections. The tea tree oil purifies and calms the skin. The squalane weightlessly locks in essential moisture. And the rosemary extract helps to prevent oxidation of oil on the skin. For me, I apply this either right before or after my moisturizer - just depends how my skin is feeling!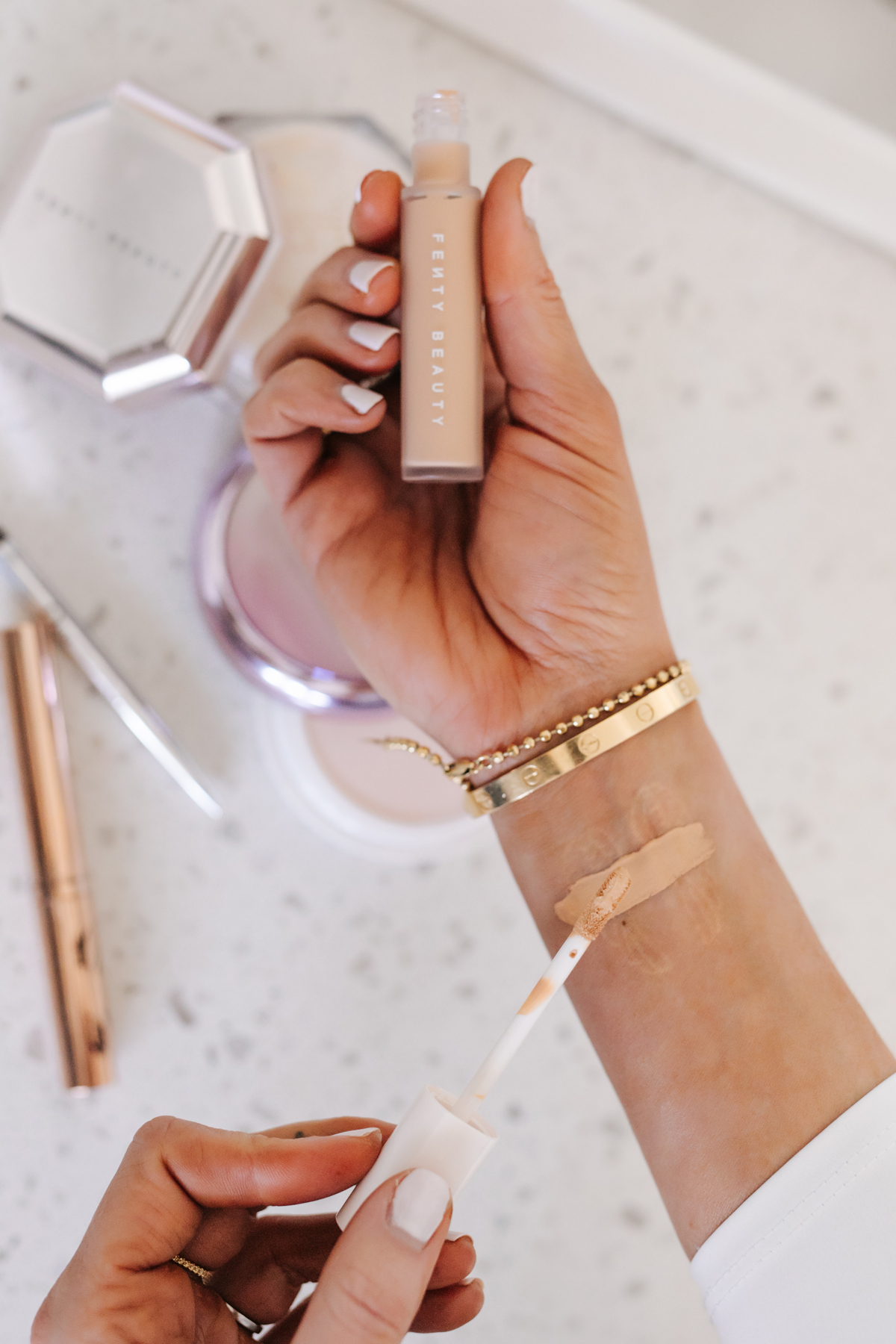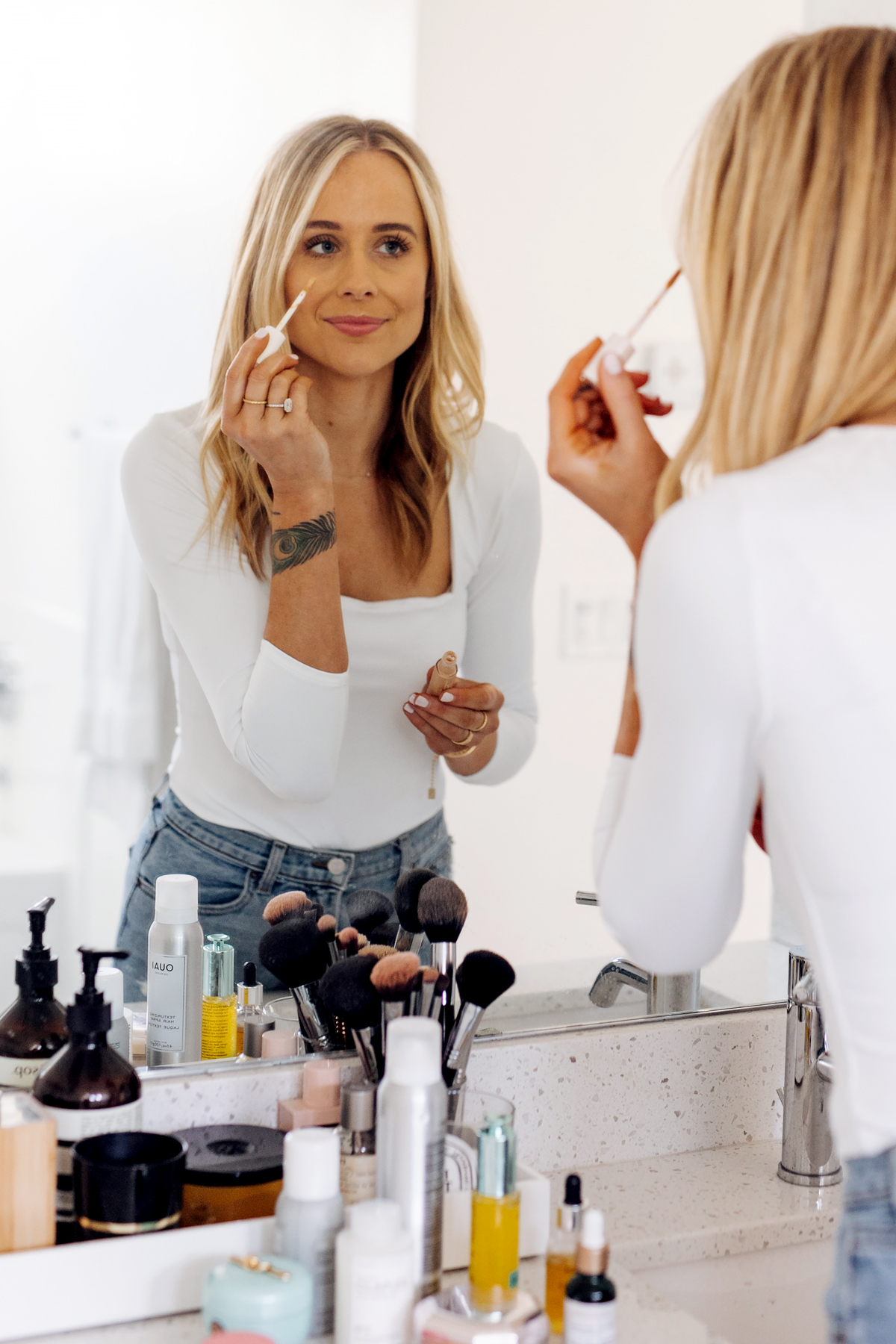 I'd be lying if I told you concealer wasn't for me. It most definitely is. Those late nights and early mornings happen too often and I'm always looking for a way to hide the inevitable dark circles. I've never been a fan of anything that looks cakey, but I'm definitely a fan of coverage! So when I tried the Fenty Beauty concealer, I was immediately impressed! I've been using the Fenty setting powder for a few months now (love it), but don't know why I hadn't tried the concealer just yet. Well I'm so glad I did! This creamy, long-wear, crease-proof liquid concealer is light-as-air, medium-to-full coverage and brightens under-eyes to conceals blemishes and redness. Ok sold.
I wear #235 (FYI I'm a little tan right now, so I'll have to get a lighter shade too).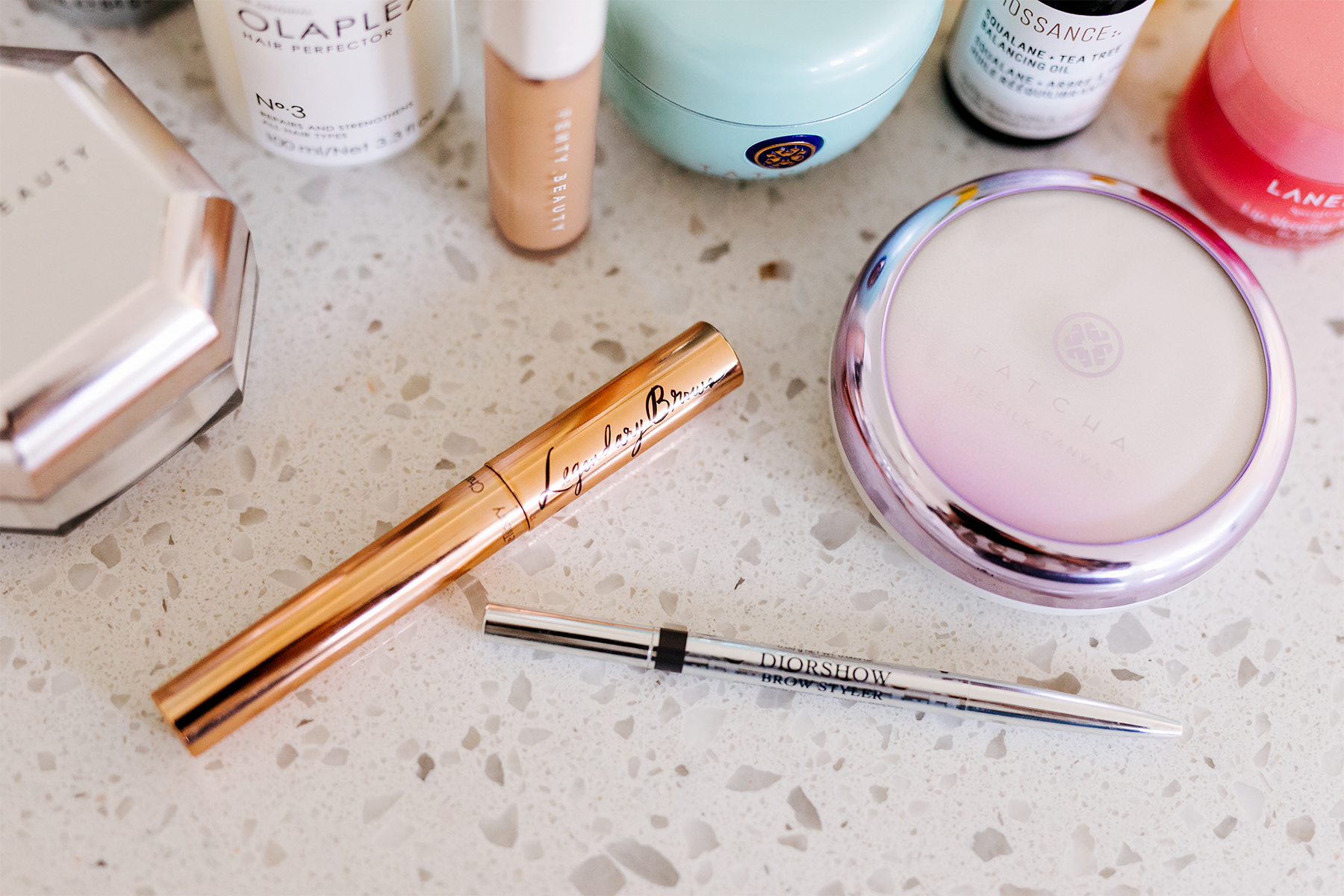 These two products go hand in hand for me. I've been using the Dior brow styler for years (nothing compares), and just recently got the Charlotte Tilbury brow gel. The brow pencil (styler) has the best precision and looks the most natural, plus it stays on all day. I've tried others that start to smudge so wear off throughout the day. So why do I use a brow gel too? The gel helps to define just a little more, gives a more full look, and also keeps my brow hairs in place. It creates the best completed and natural look. If you have great brows already, you might be fine with just the brow gel, but if you need a little help defining the shape, I recommend the pencil and the gel together.
I wear universal brown (002) in the pencil and Super Model (dark brown) in the gel.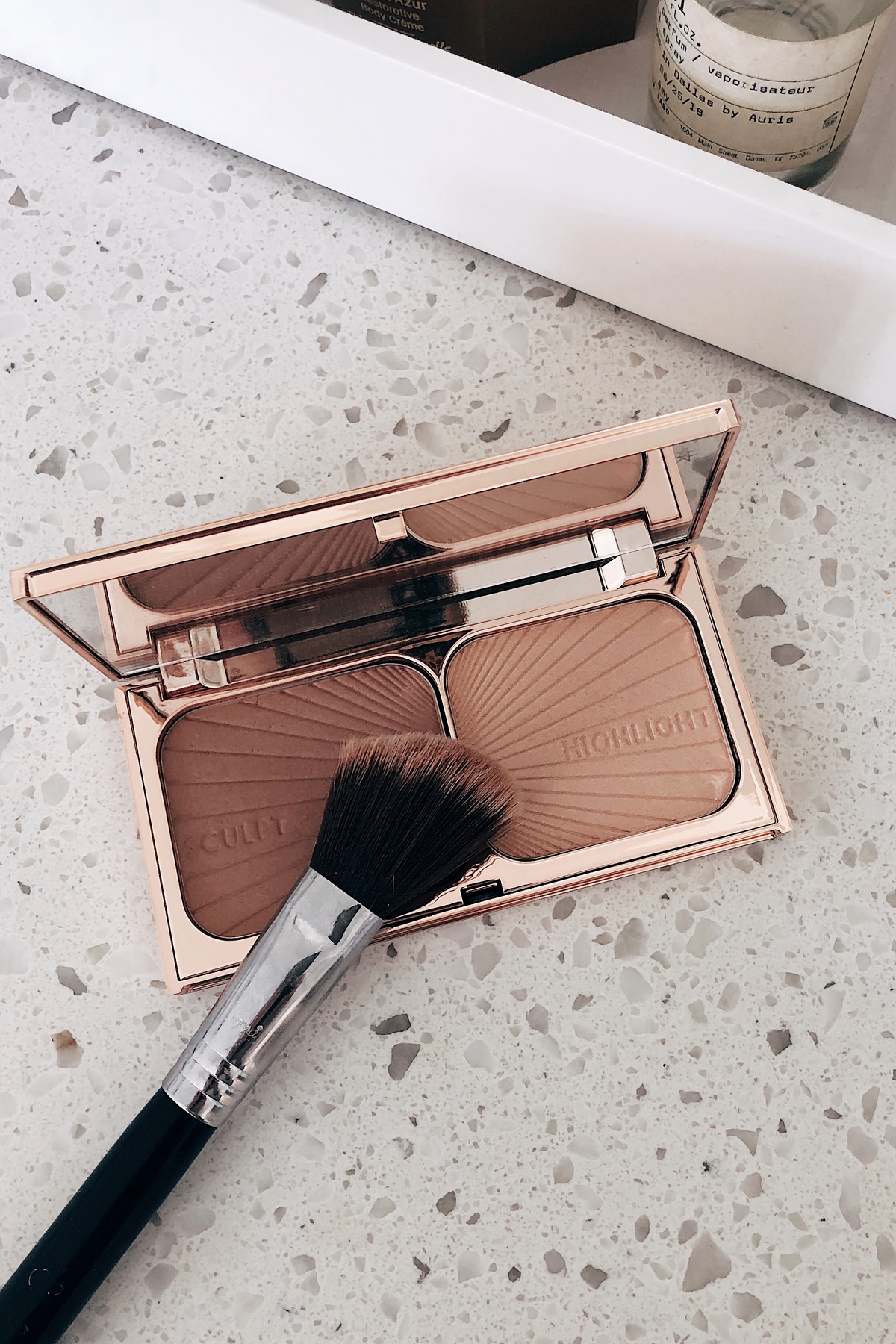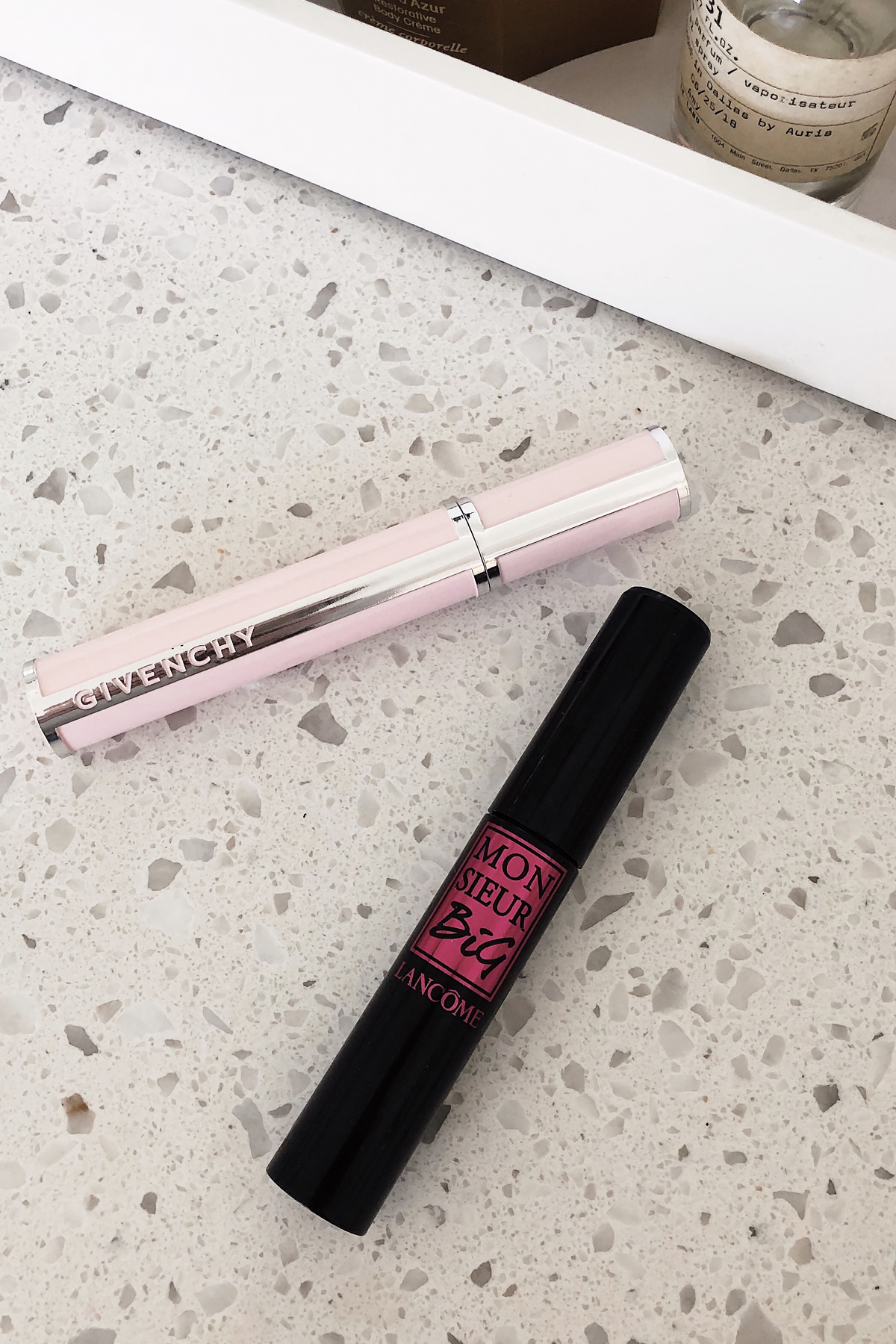 I had been using this bronzer by NARS for years, and while I love it, I wanted to try something with a little more brightness, or glow if you will. I'm a big fan of Charlotte Tilbury so I grabbed this duo in fair/medium (I'm all about 2-in-1 products) and love how effortless it is! It gives just the right amount of bronze and highlight. Don't let the word contour scare you (I don't contour they way the beauty professionals do), I just apply the bronzer under my cheek bone and the highlighter to the top of my cheek bone. It's super simple but gives a really natural glow. Sometimes when I don't want to wear a lot of makeup I'll just wear this with some mascara and lip balm.
If you've followed me for any amount of time on Instagram, you know these two products are my holy-grail for lashes. I've tried SO. MANY. mascaras and nothing compares to the Lancome Big Monsieur Mascara with the Givenchy primer. Trust me when I say the primer is essential. I've had so many messages from you guys saying you used the mascara and then got the primer based on my recommendation and it was a game changer. I don't like to say never, but I will never not use these two products again.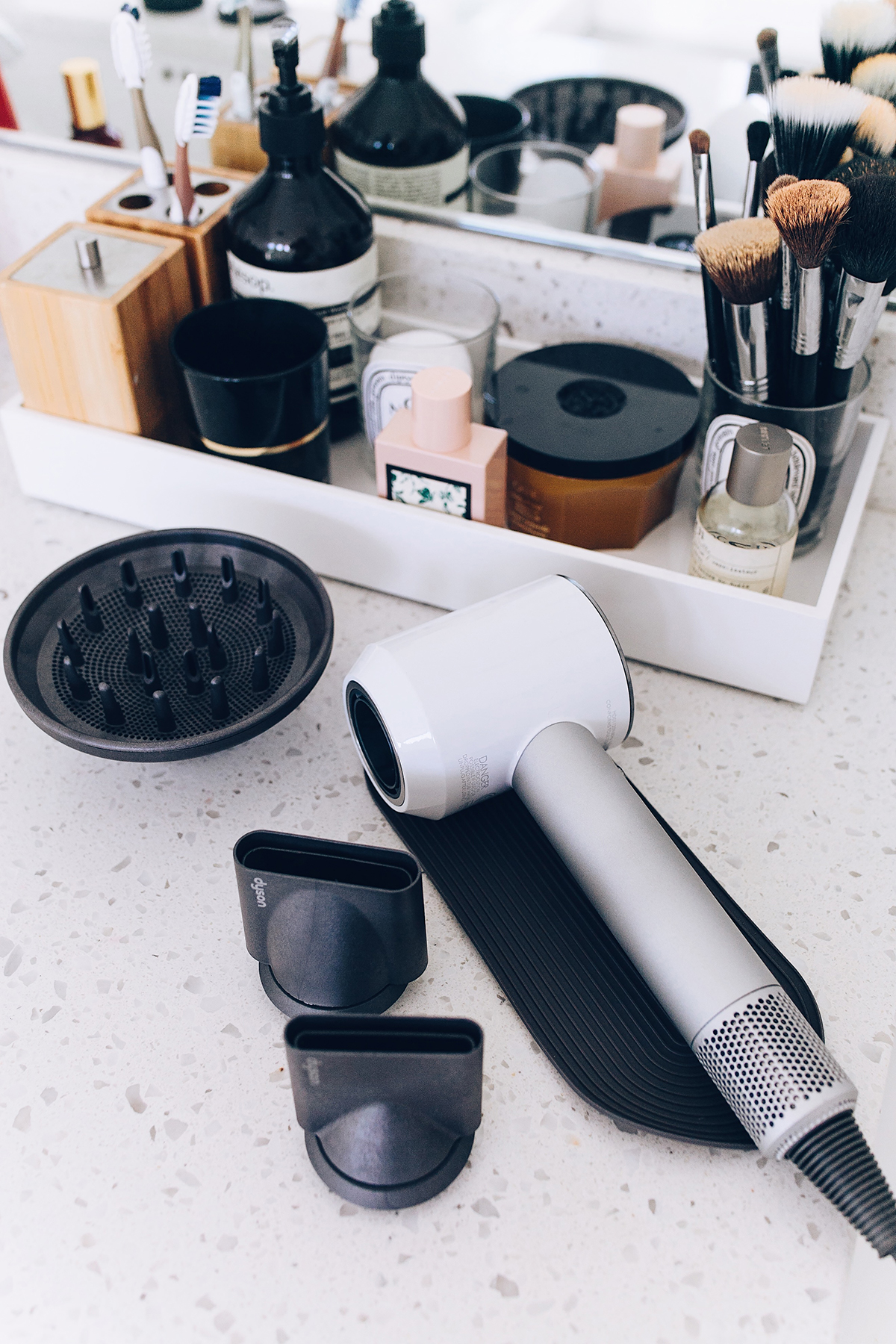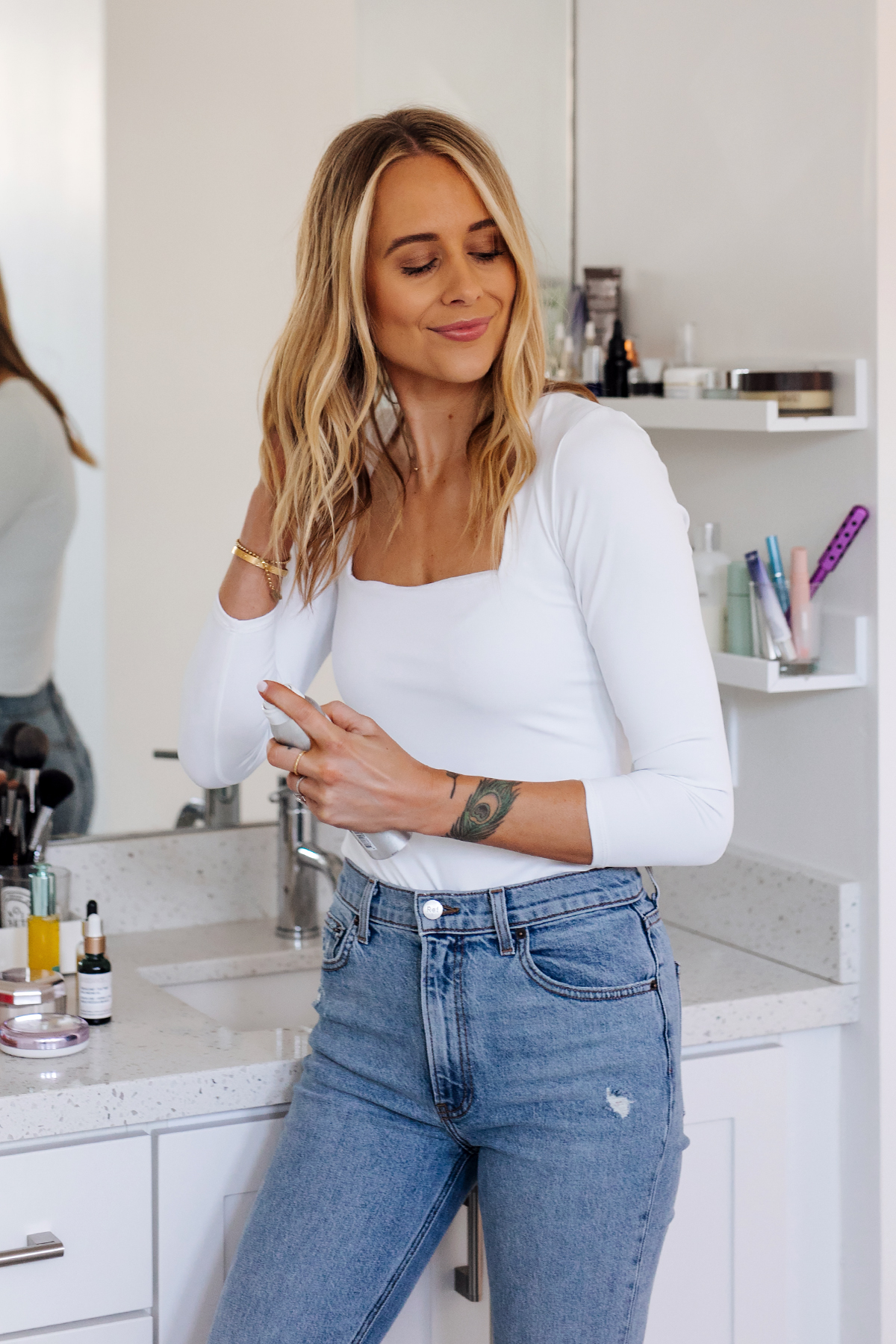 If you have hair to dry, you need this hair dryer. I've talked about it 100000x and still swear by it. The Dyson Hair Dryer is an expense, but it is 100% worth it. I've never enjoyed drying my hair and this makes the task so much better. It cuts drying time in half (honestly, I've timed it), its more gentle to use than other dryers, and gives the best blow out! If there is only one item to buy during this event, THIS. IS. IT.
I get tons of questions regarding my beach waves and I have the T3 to thank for them. I've been using it for about a year now and love the effortless waves I can achieve. For me, I like to use the 1" wand for the tighter waves, but if I'm looking for something a little more "undone" I'll do the 1.5" barrel. I love having the interchangeable options in case I want to buy more attachments- I recently bought the 1.25 barrel with clamp for softer relaxed waves. It's nice to be able to mix it up and keep styling tools to a minimum.
A special thank you to Sephora for sponsoring this post. All thoughts and opinions are my own.
Photos: Arielle Levy
PRODUCT AND PROMOTION EXCLUSIONS
Not valid on purchases through Sephora's Customer Service. Not valid on Google, The Ordinary, and MAC Cosmetics VIVA GLAM products. Clients are limited to the purchase of one Dyson item, three Drunk Elephant items, three Tatcha items, and five Morphe items per SKU per transaction.