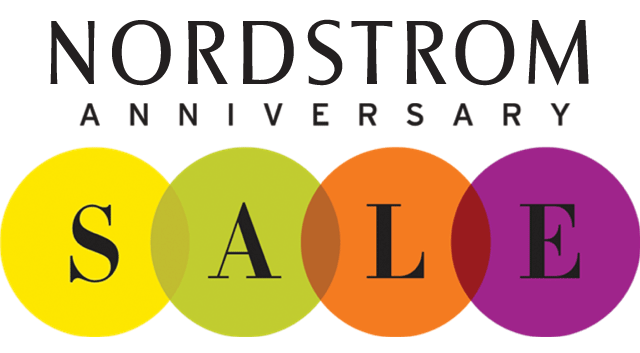 I've said it once and I will say it again. Nordstrom has been one of my favorite retailers for as long as I could remember – seriously. I didn't care too much about going to the toy store, I wanted to go to Nordstrom. That was my playground, and still is. I remember anytime my step-mom and I would go shopping, we made sure to stop in the home department and get a couple truffles before leaving. Does anyone else remember when Nordstrom used to sell truffles? They were THE. BEST. Chocolate & Shopping. Nordstrom won me over at the age of 5.
So, now for the exciting news. Today is the first day of the annual Nordstrom Anniversary Sale!  This sale is one of my favorites because you actually have the opportunity to buy items discounted BEFORE the season starts. Don't get me wrong, I love buying swimsuits on sale, but if I buy it in October, I don't want to wait until next May to wear it. With the Nordstrom Anniversary Sale you can stock up on all your favorite items for fall that will get you through the season, and since fall clothing tends to be a little more expensive, its the perfect opportunity to snag a deal when you can.
These are some of the items that are at the top of my list & beauty favorites I stock up on for the season.