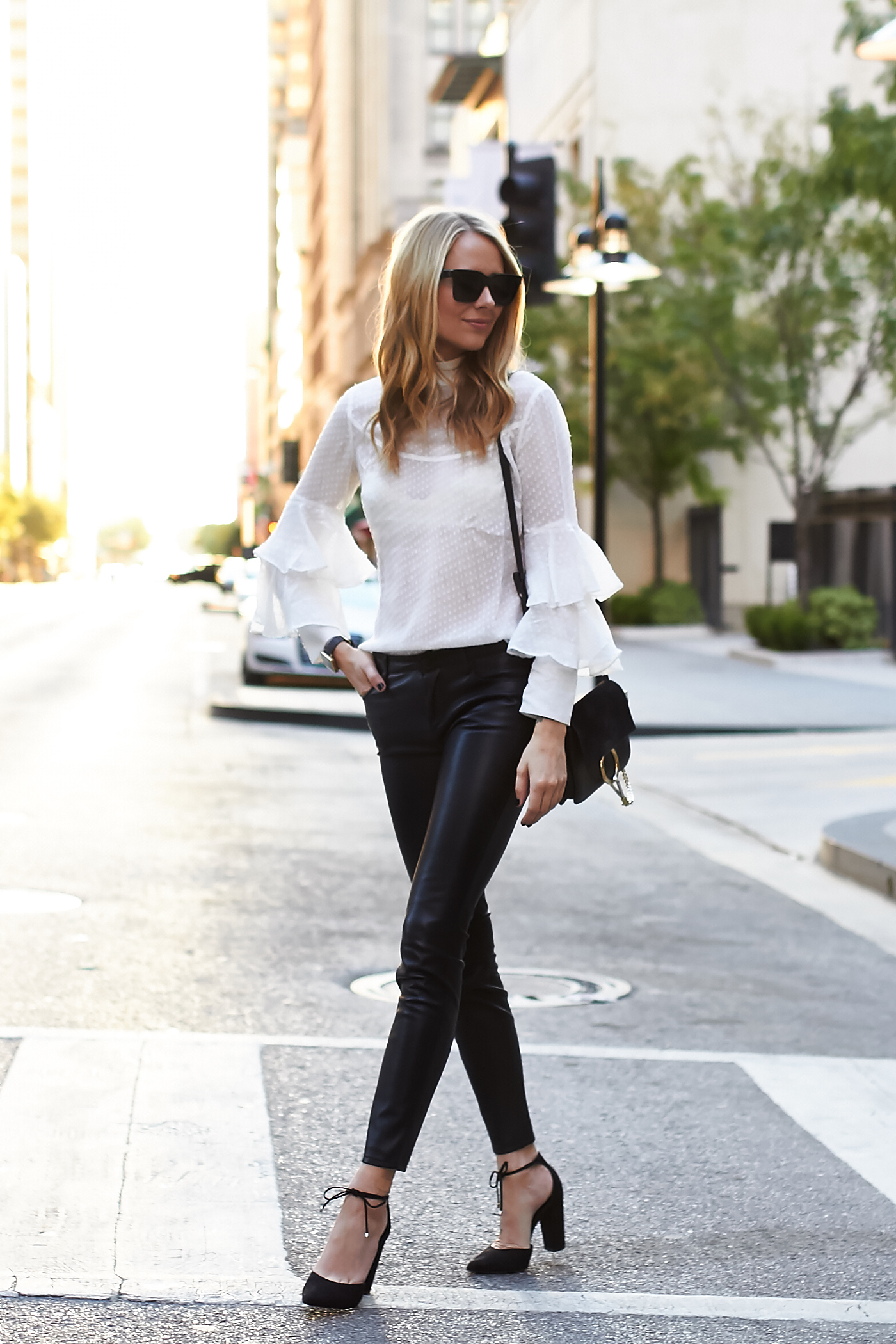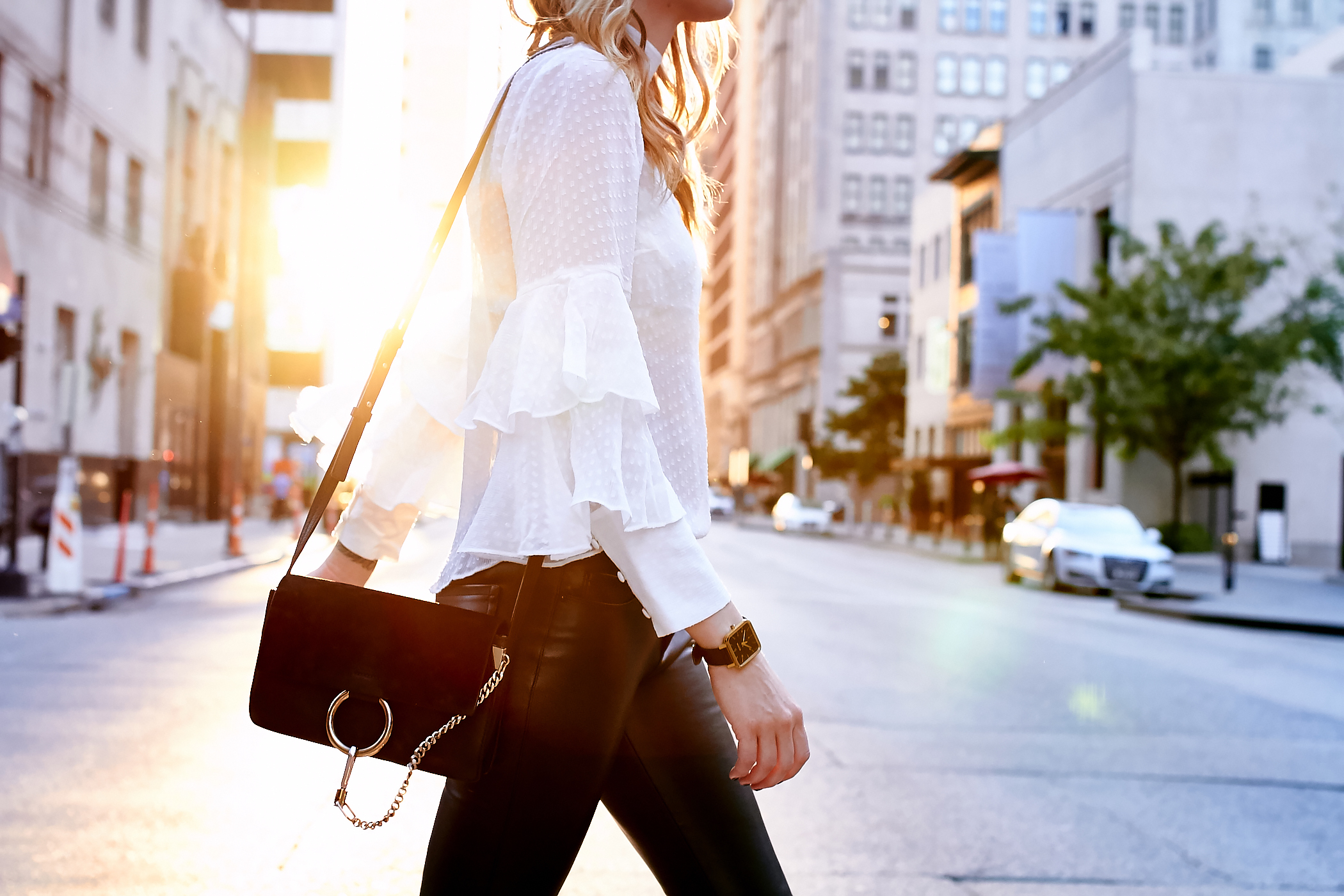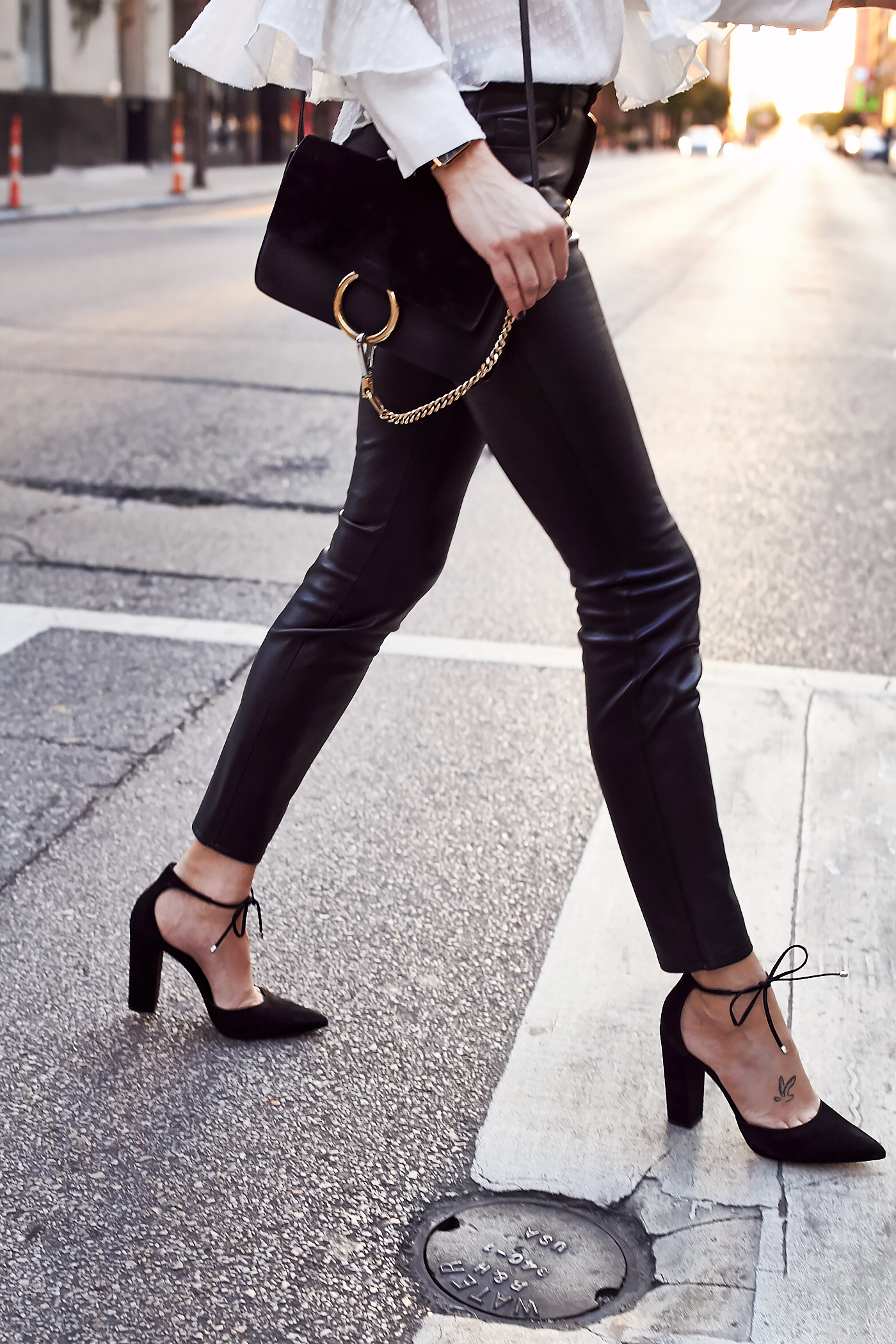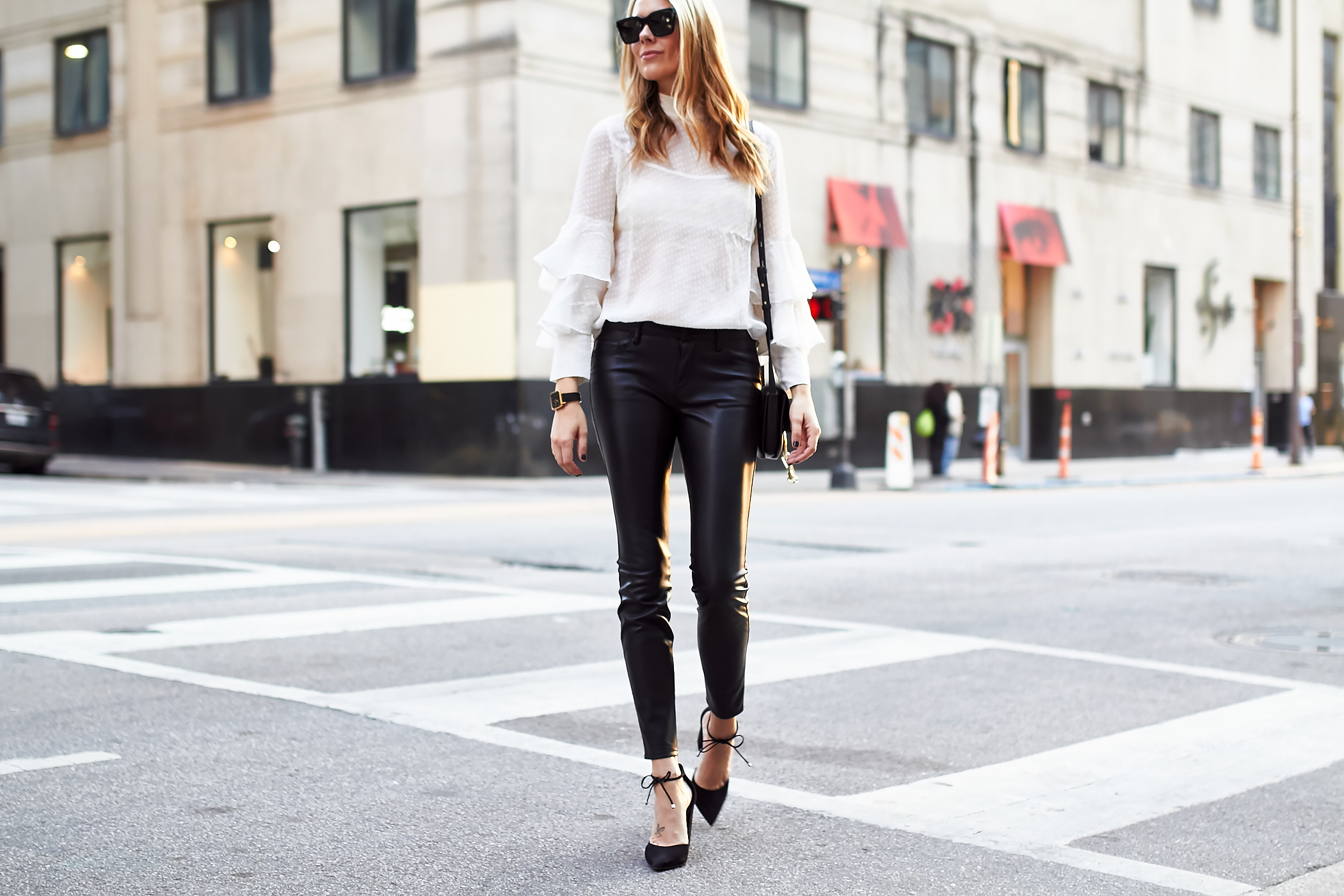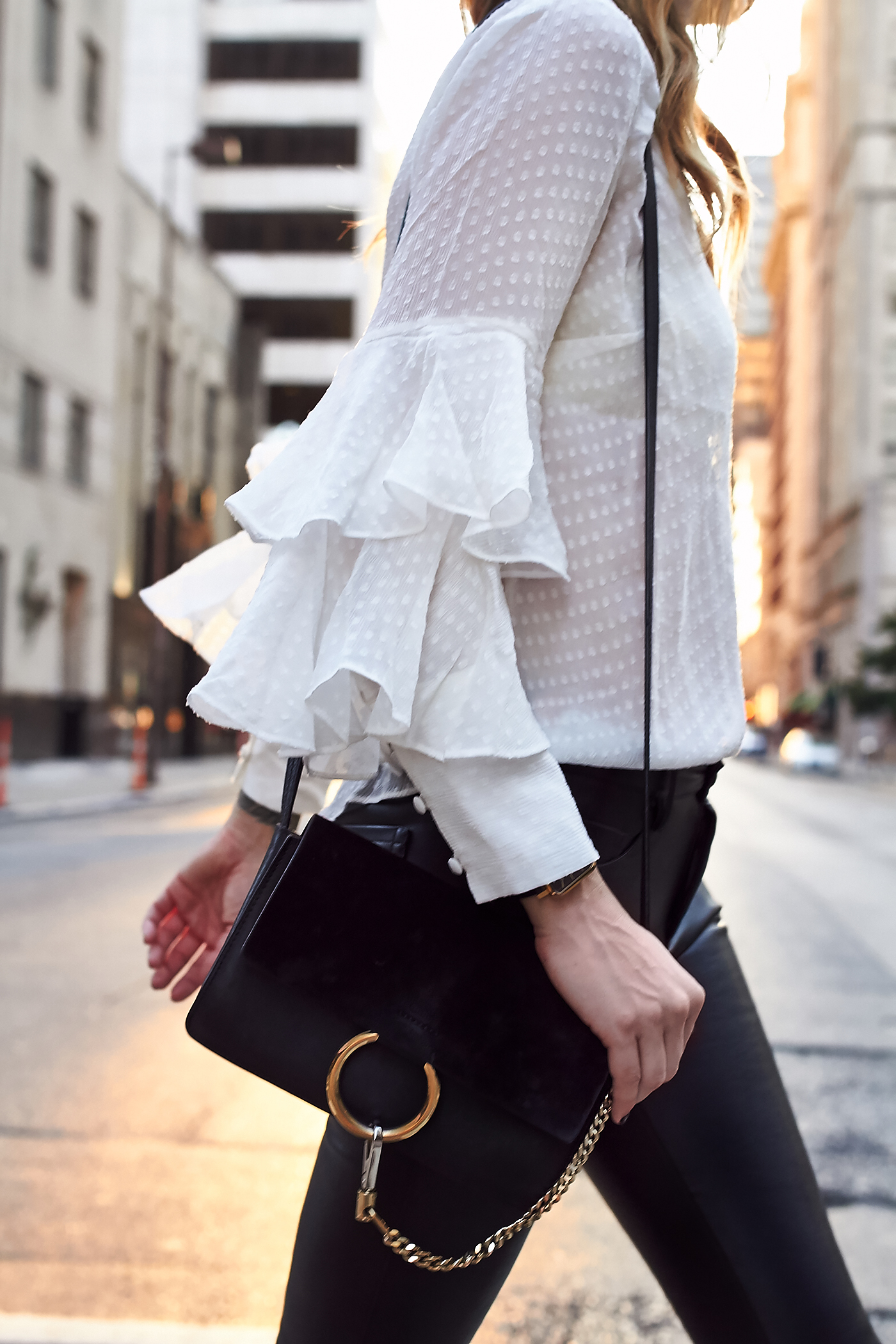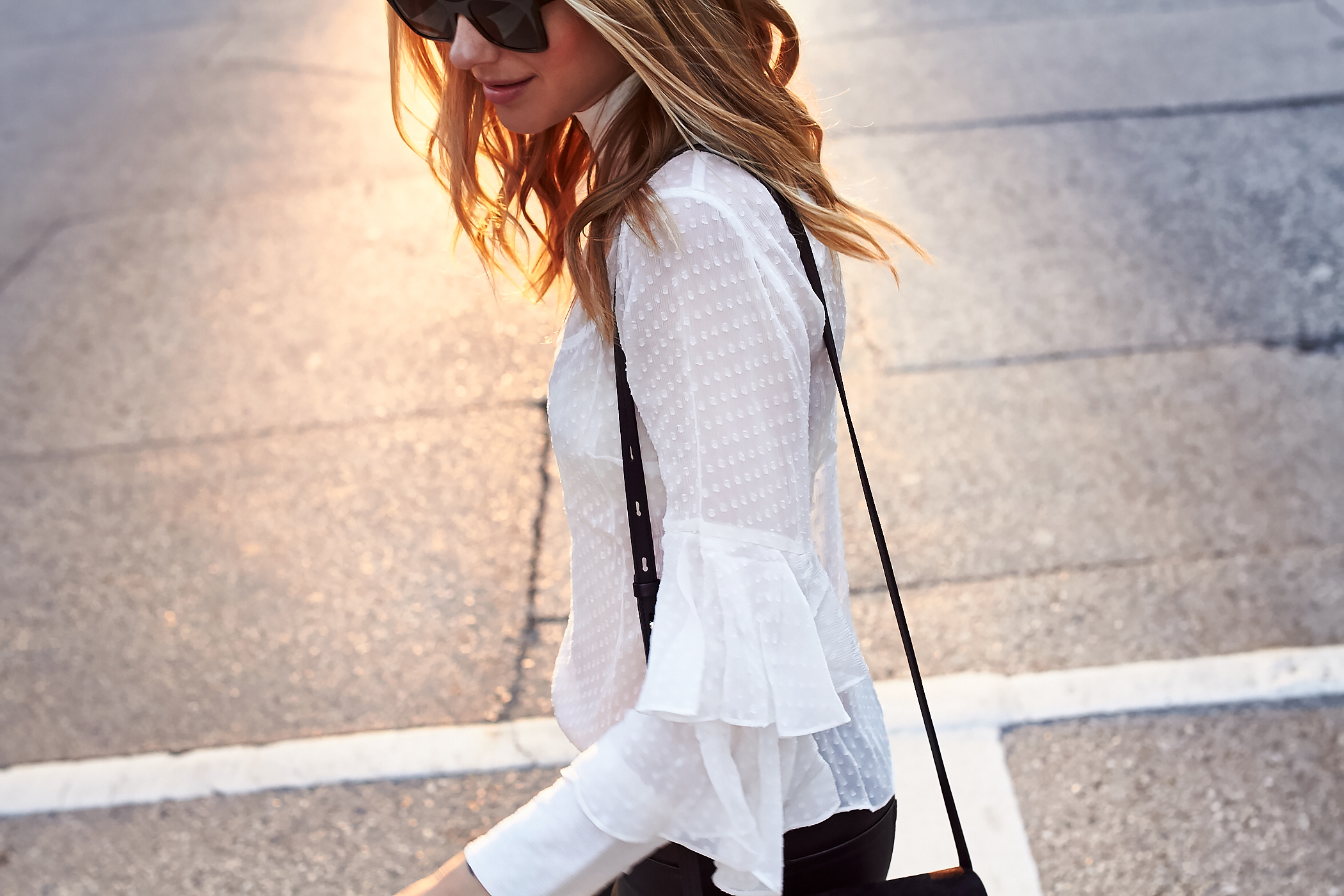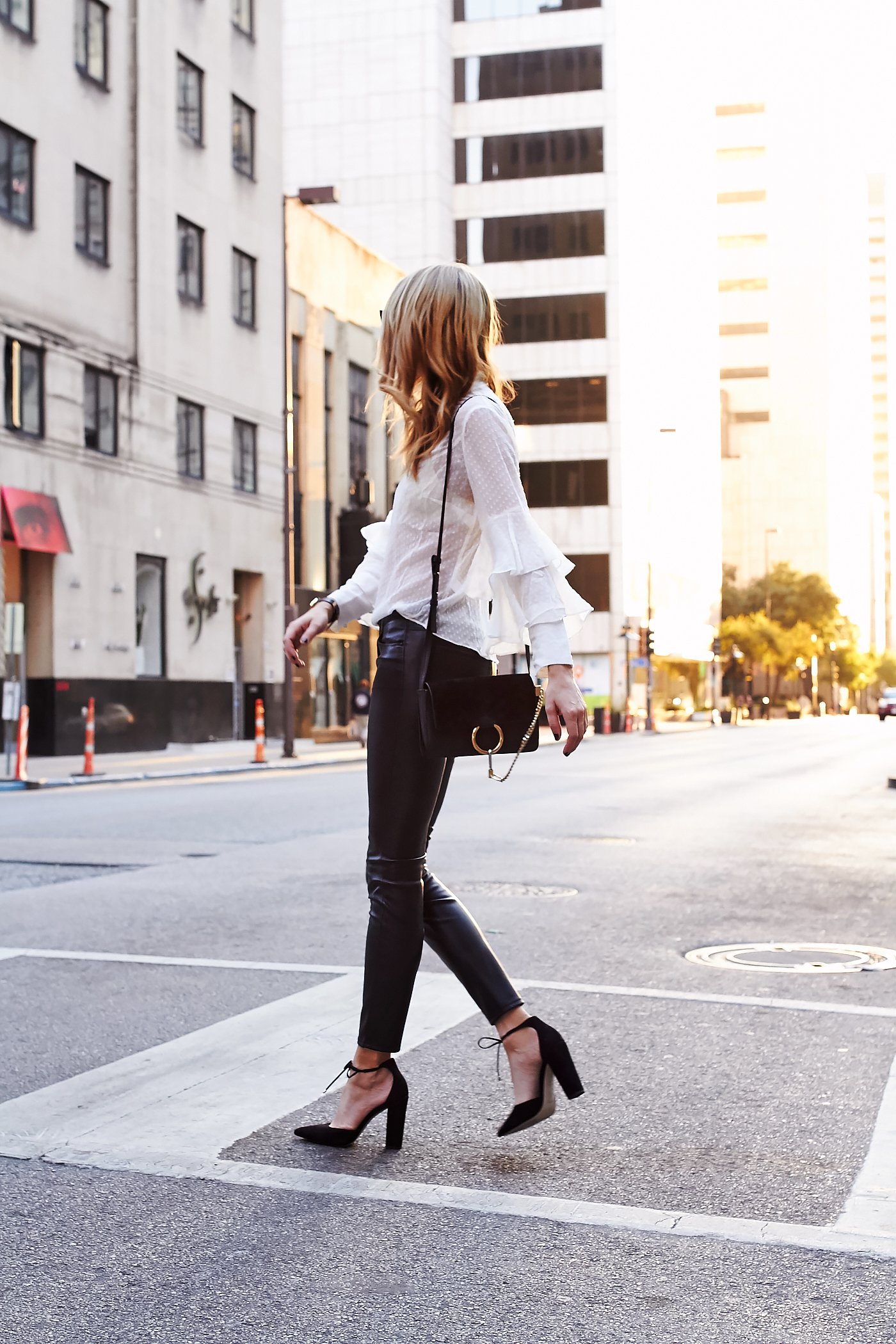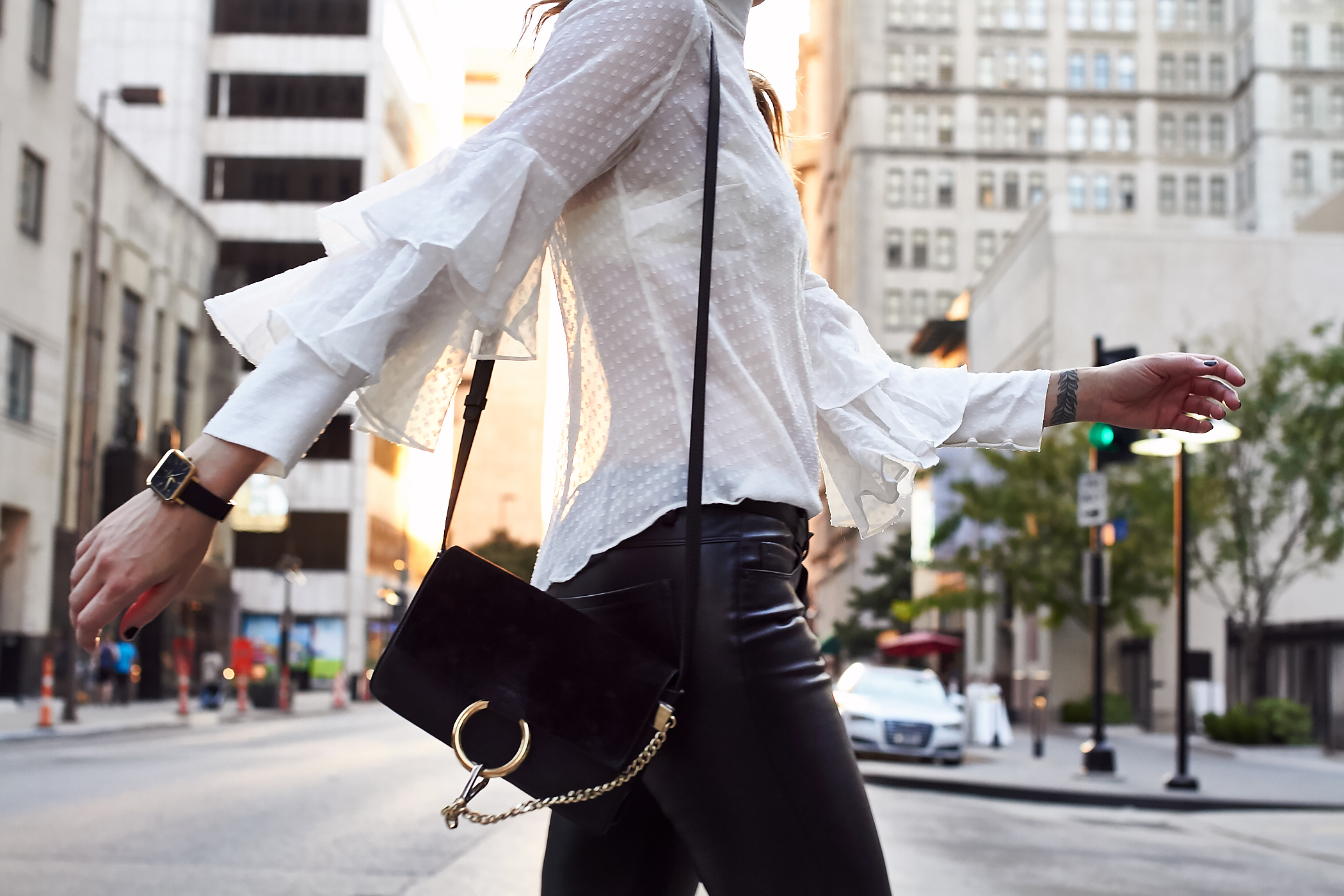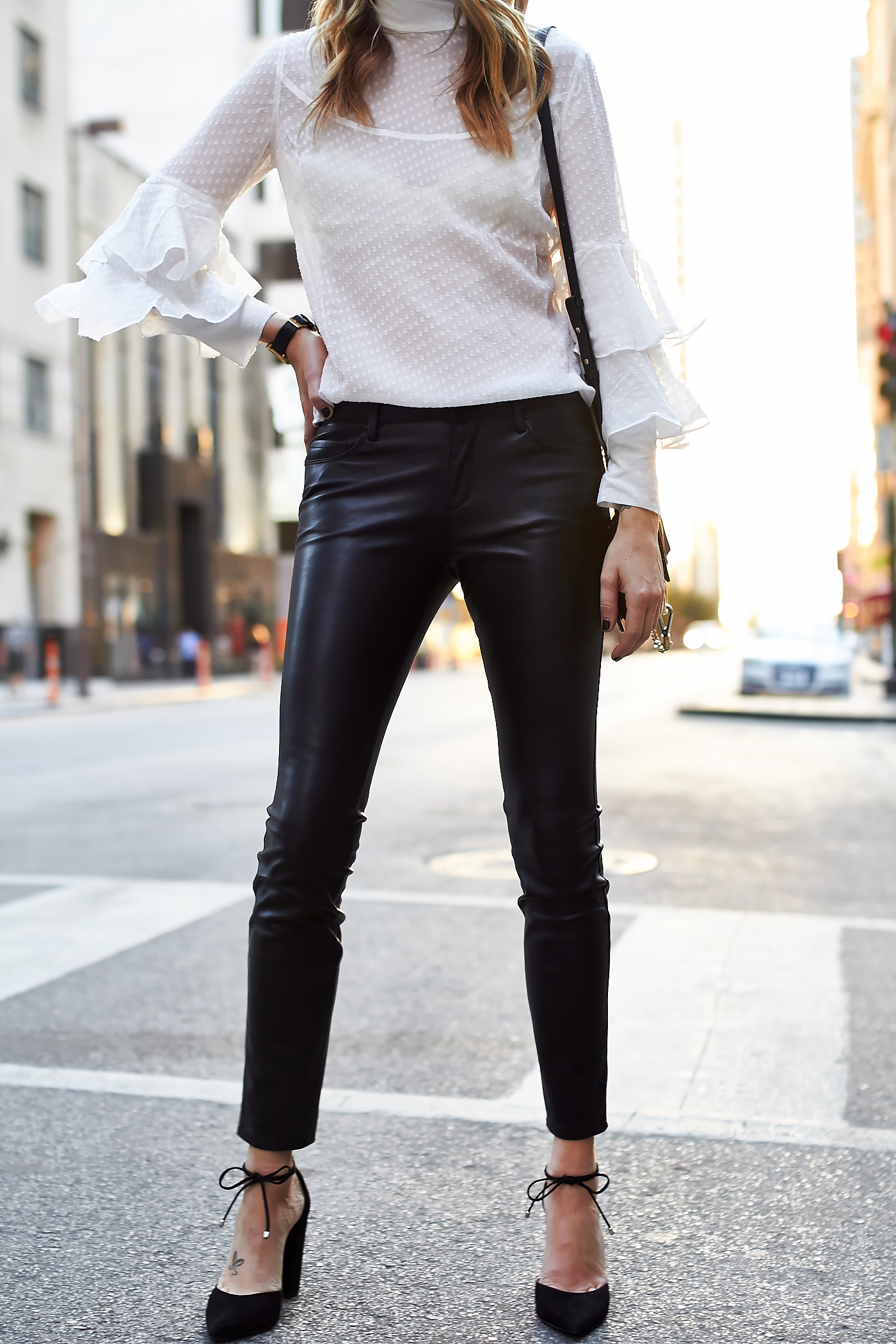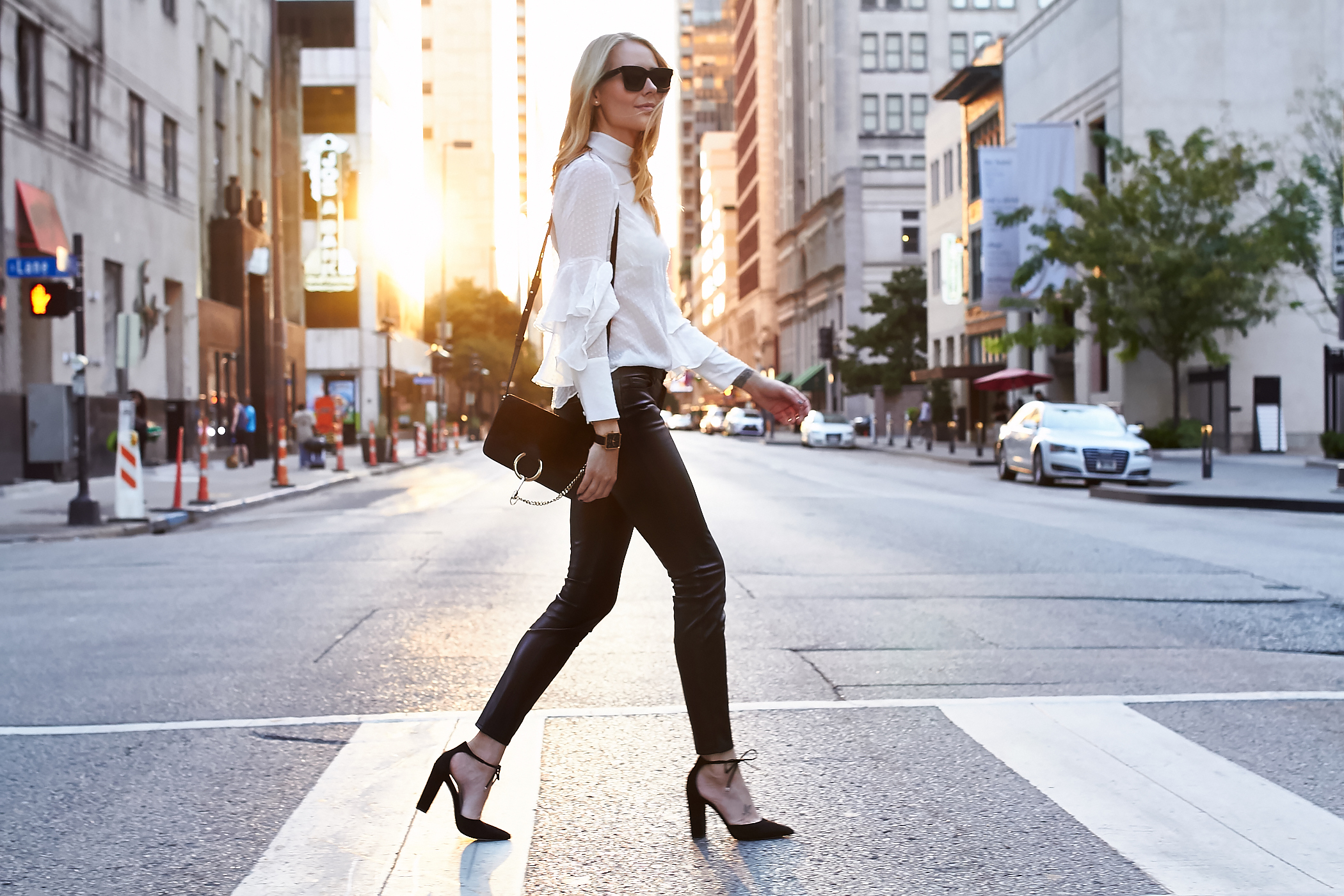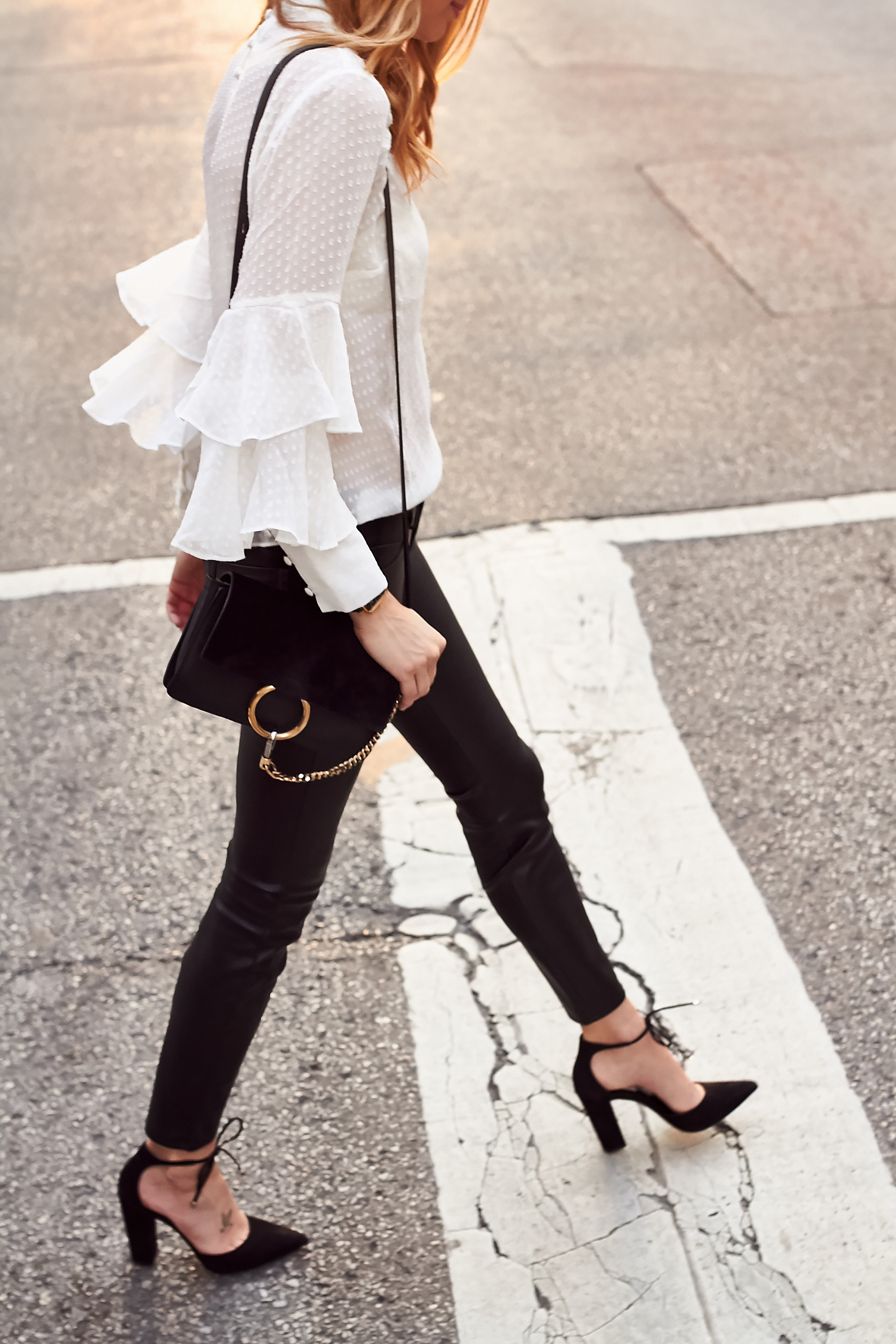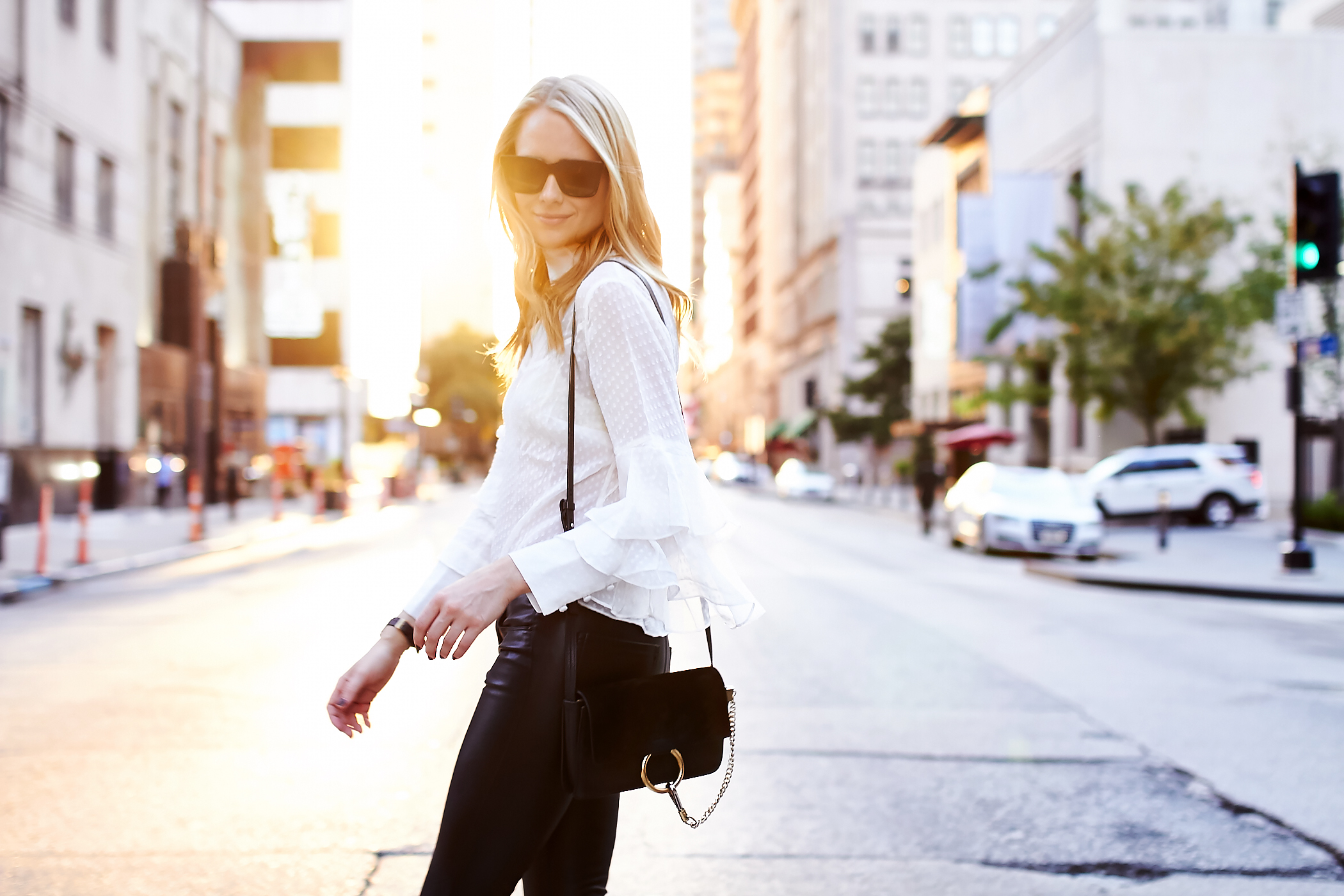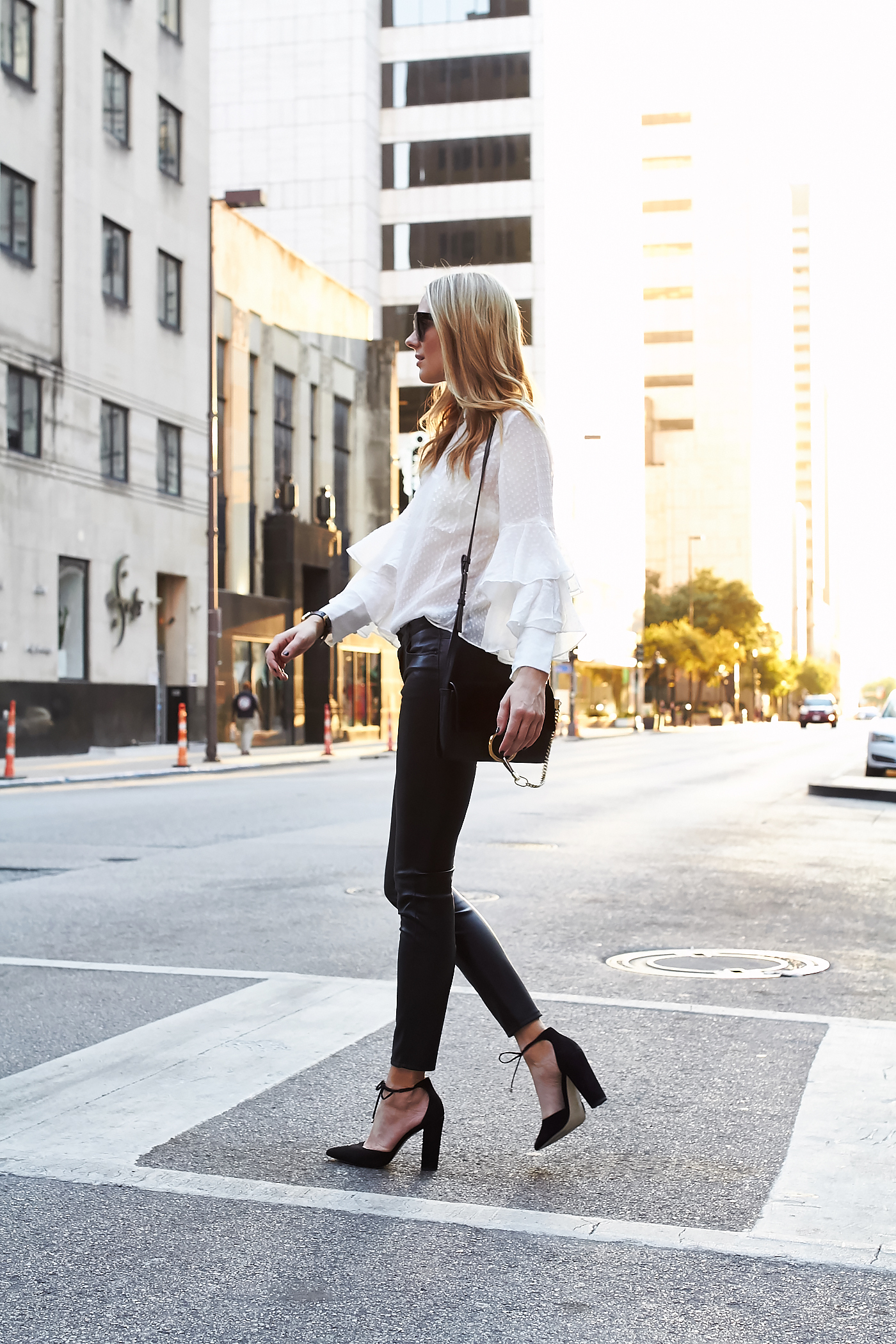 Guys, it's October 3rd. We are completely and officially in the fall season, whether the temperatures cooperate with us or not. I don't know about you guys, but I am (and have been) more than ready to start donning seasonal outfits. That's why I made a special trip to Nordstrom last week to start bulking up on my fall looks. I can always count on Nordstrom to have the latest and greatest trends for the season, which makes shopping effortless.
I have a feeling that this particular year is going to involve a lot of texture mixing, and I am more than okay with that. There's something about pairing something fierce with something feminine that makes you feel unstoppable, and these perfect (faux) leather pants and gorgeous Victorian-style top from the always amazing Nordstrom are the epitome of that.
The pants are by the always-on-point-brand, BLANKNYC, and fit like an absolute dream, and the top is by one of my favorites, Olivia Palermo + Chelsea28 collection. These two pieces put together mix racy with soft and look stunning, if I do say so myself. I opted to forgo a camisole under the blouse and went with a simple bralette to add even more allure to this look. Topped off with a pair of my new favorite heels, Nordstrom once again delivers and makes all of my fall dreams come true!
Top: Nordstrom | Pants: BLANKNYC | Bralette: Nordstrom | Heels: Steve Madden | Sunglasses: Celine | Handbag: Chloe | Watch: Nixon

A special thanks to Nordstrom for sponsoring this post. All thoughts and opinions are my own.