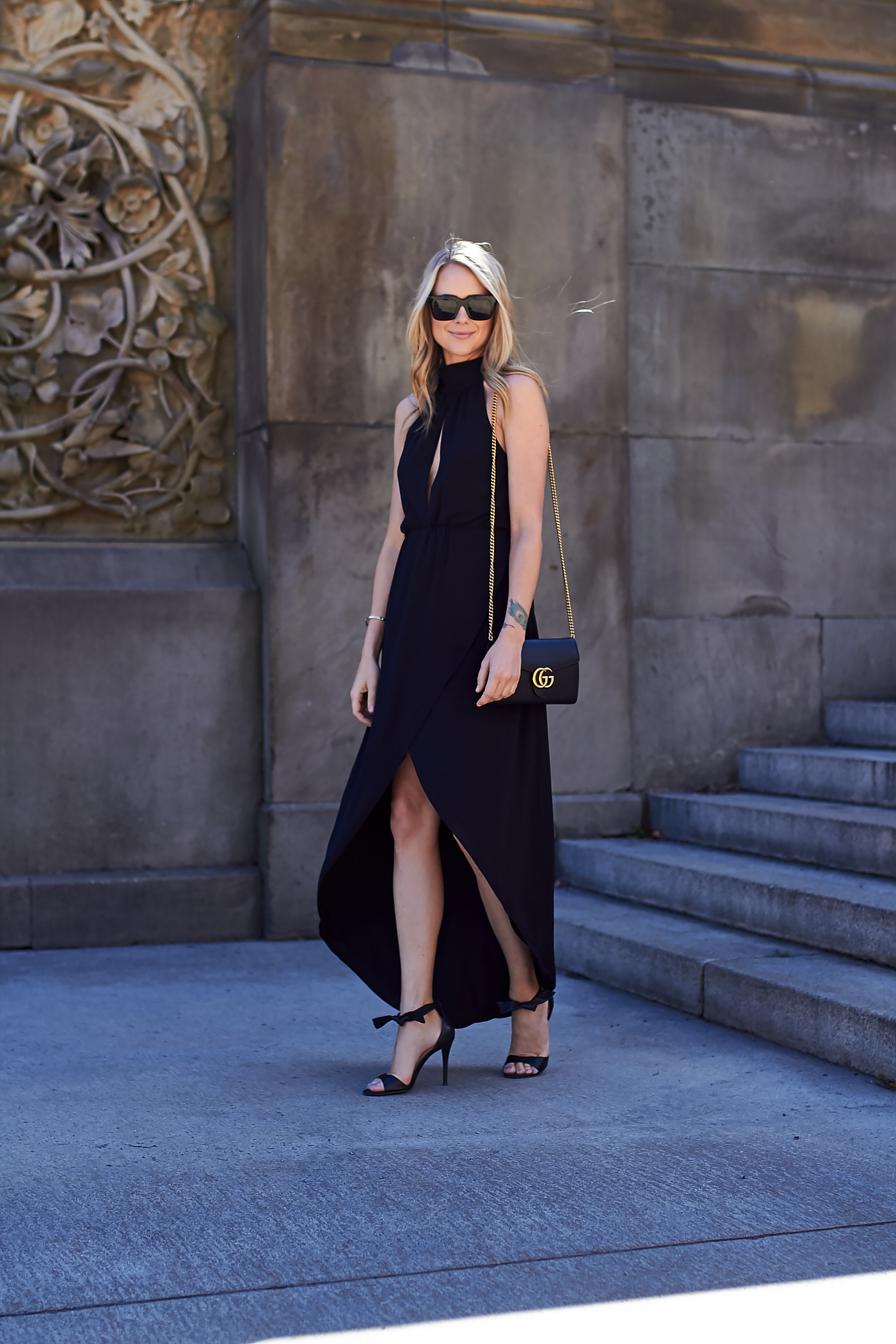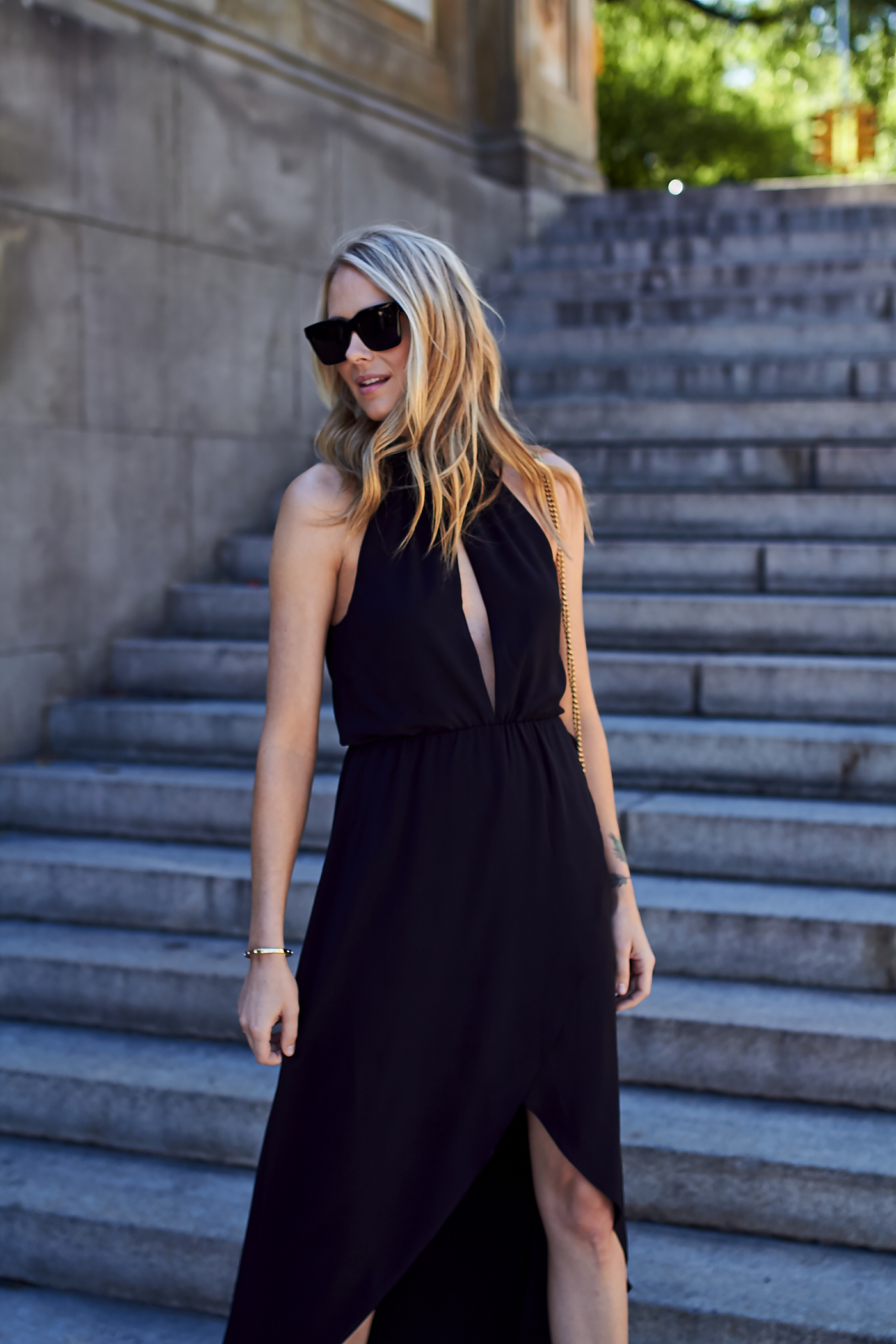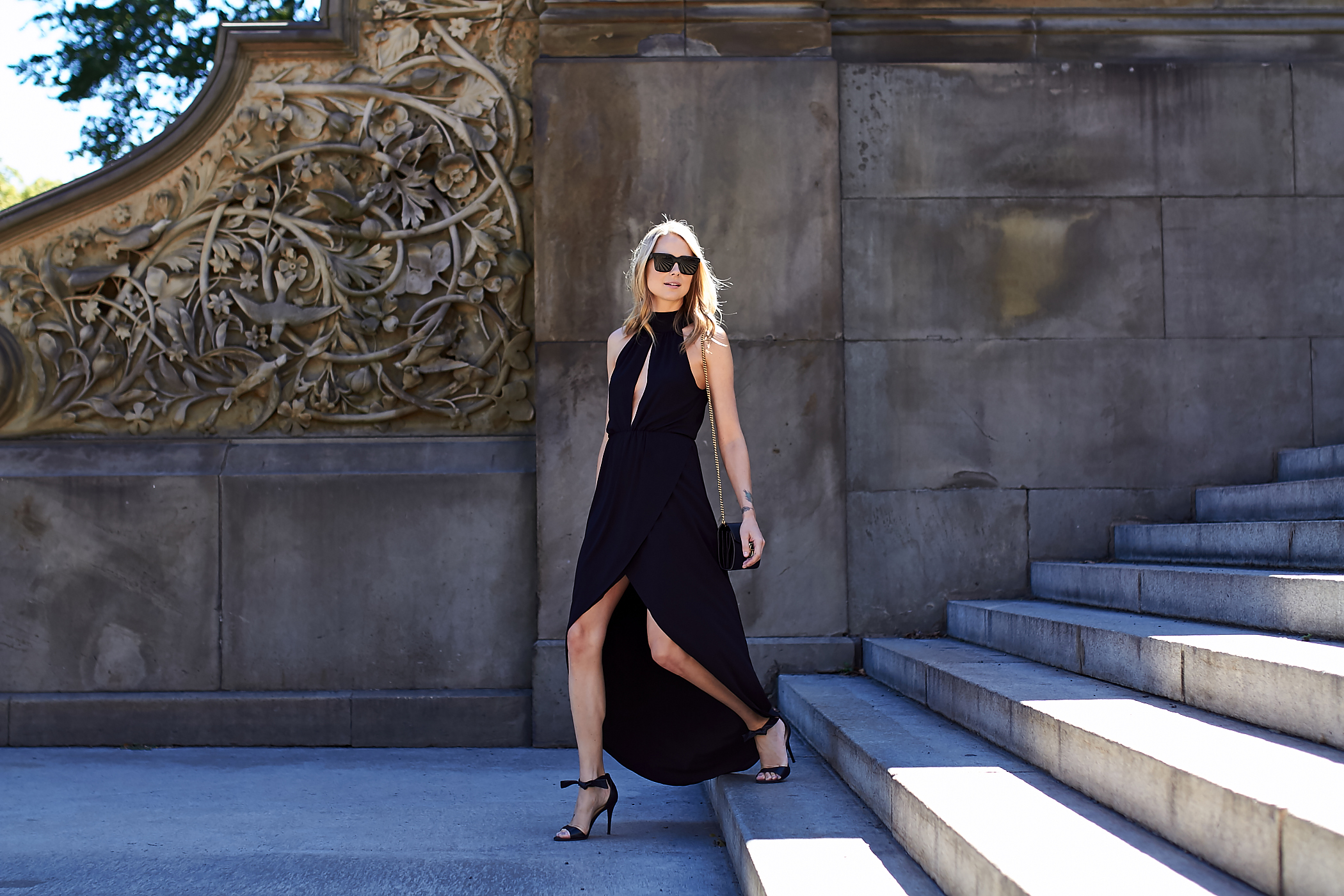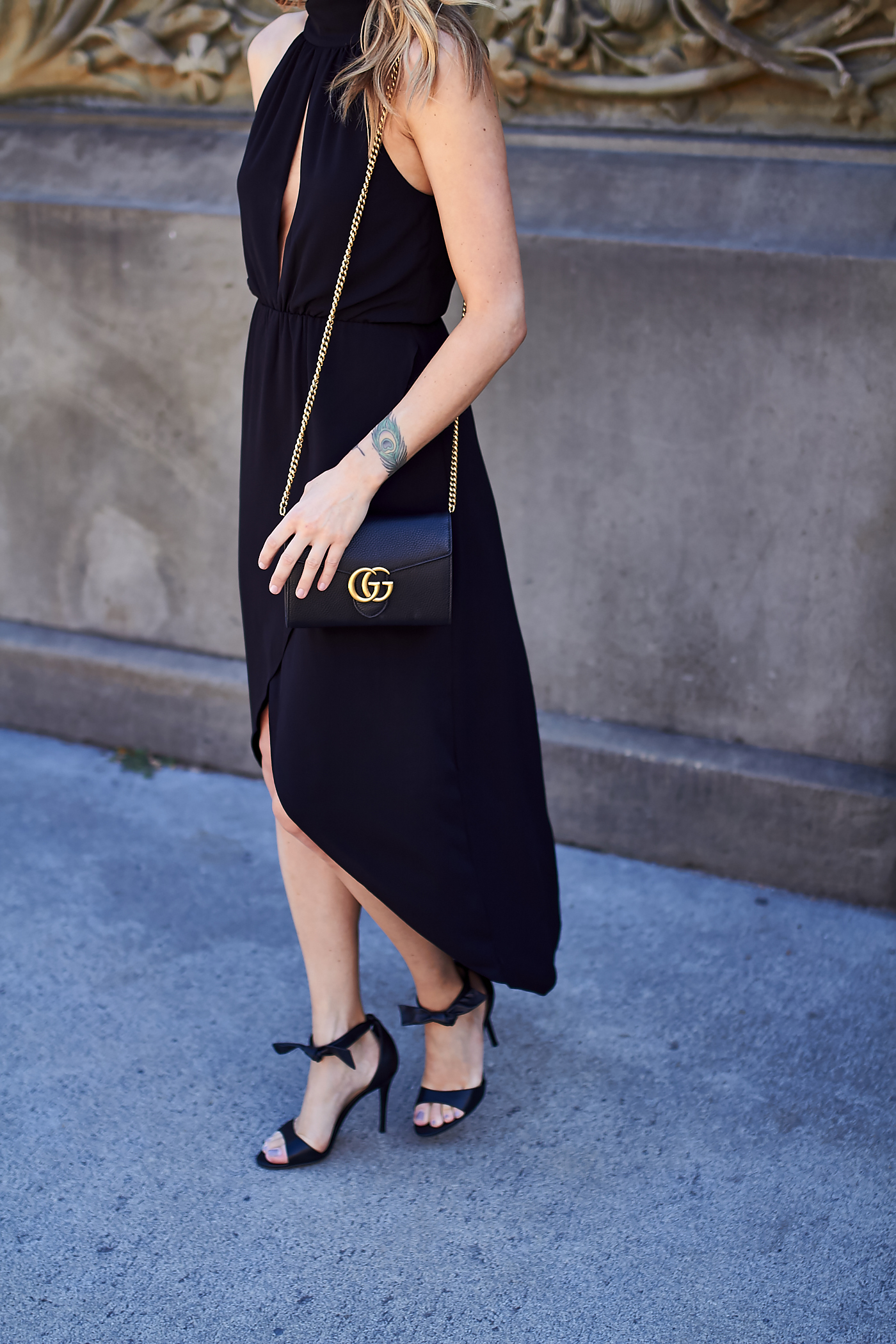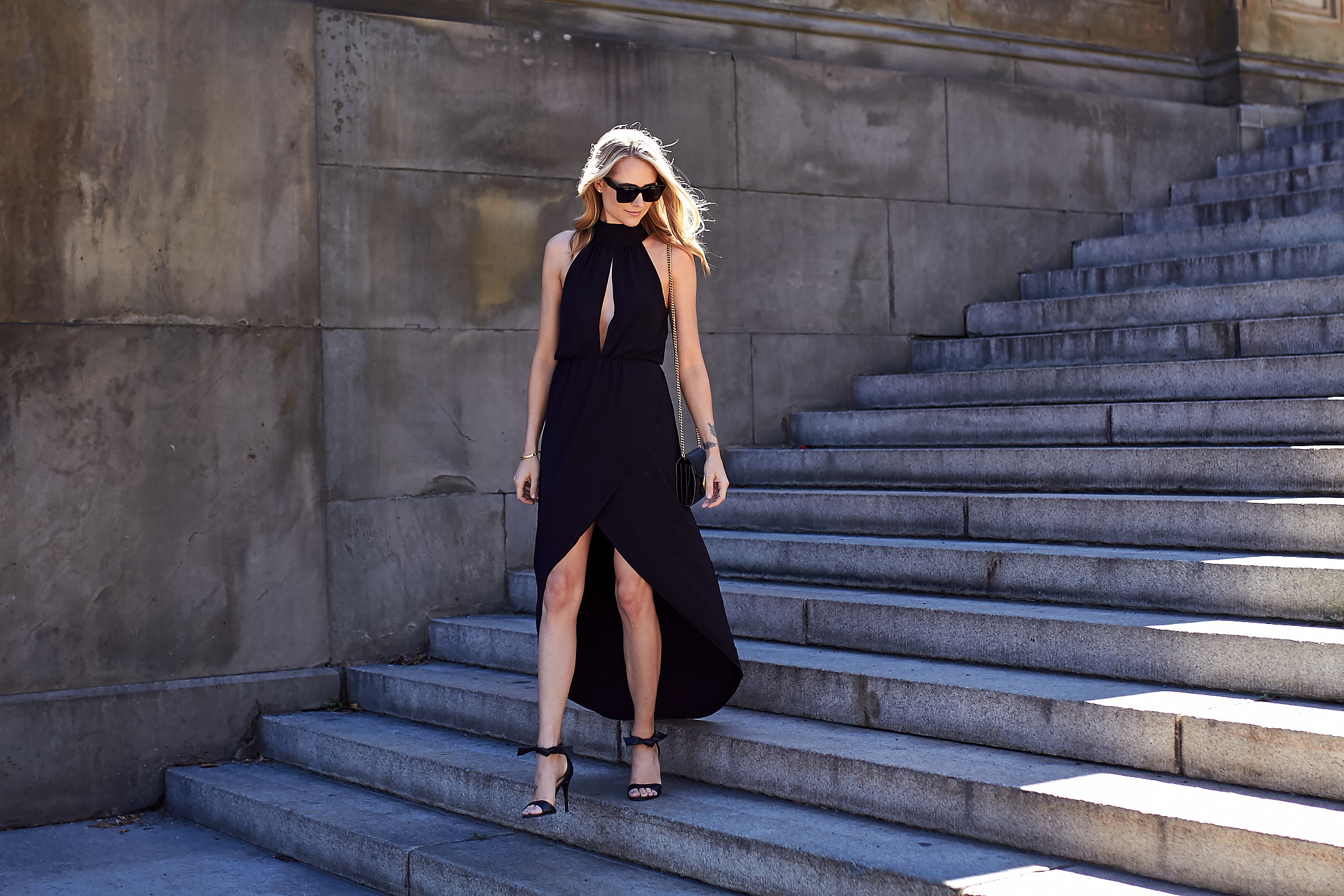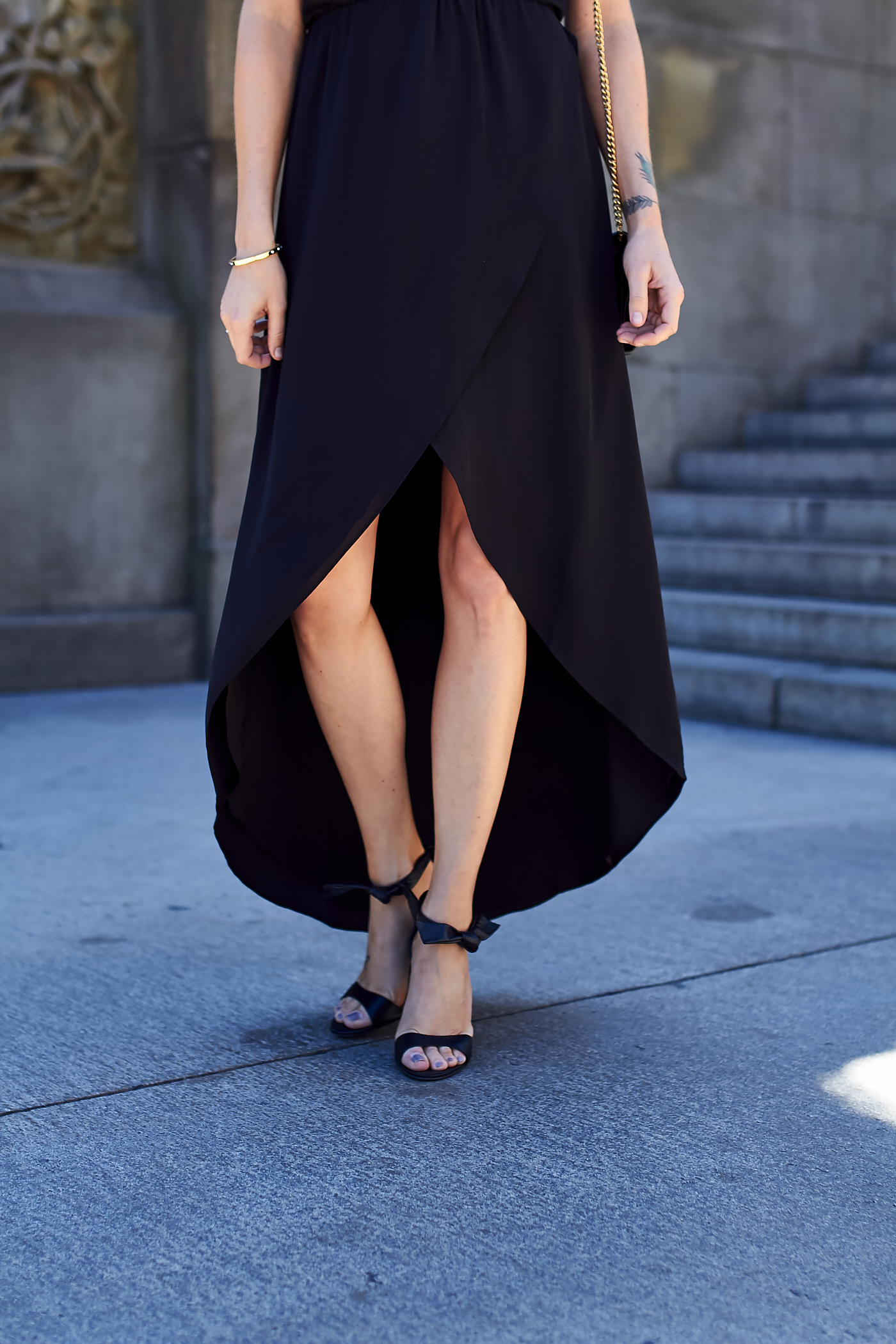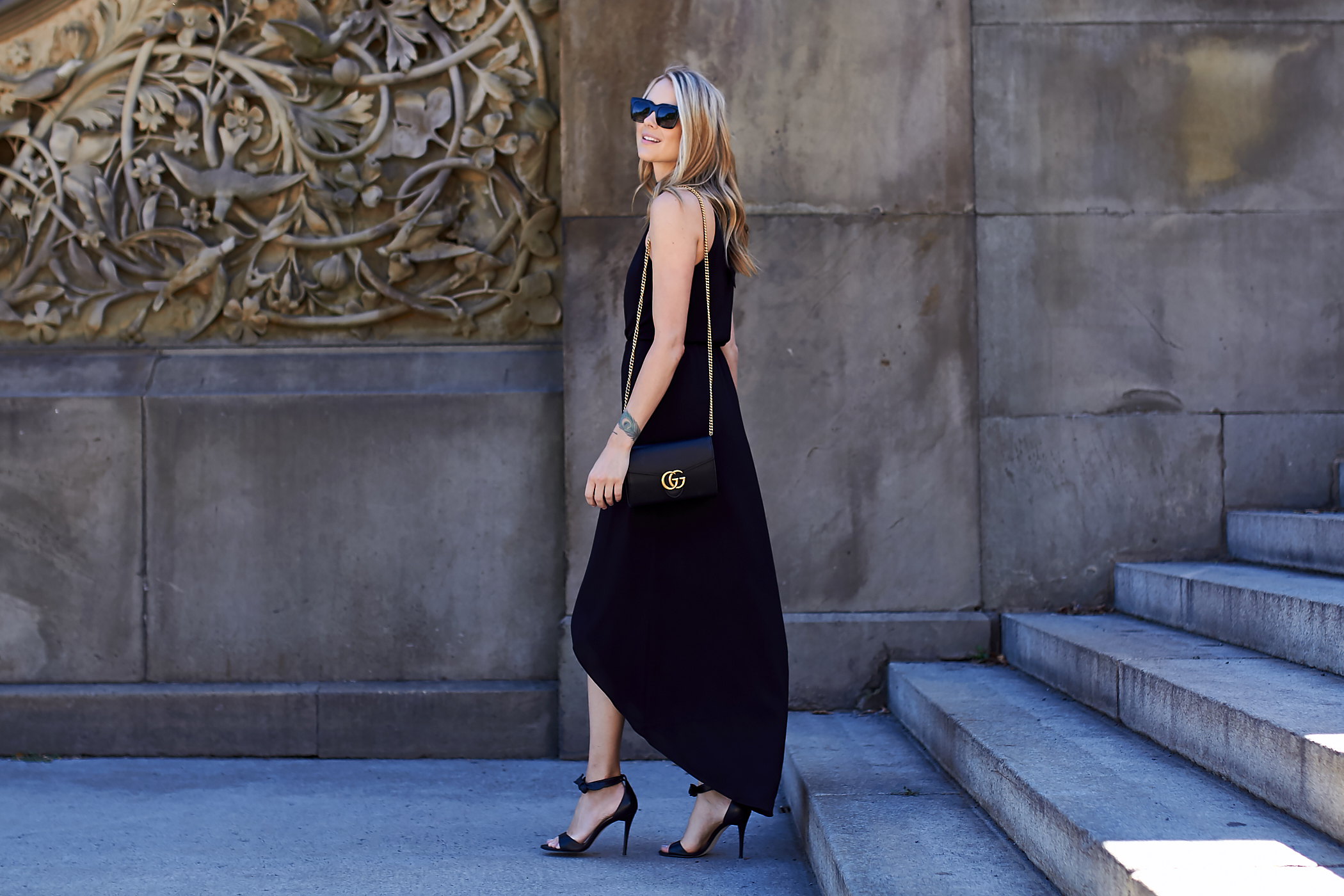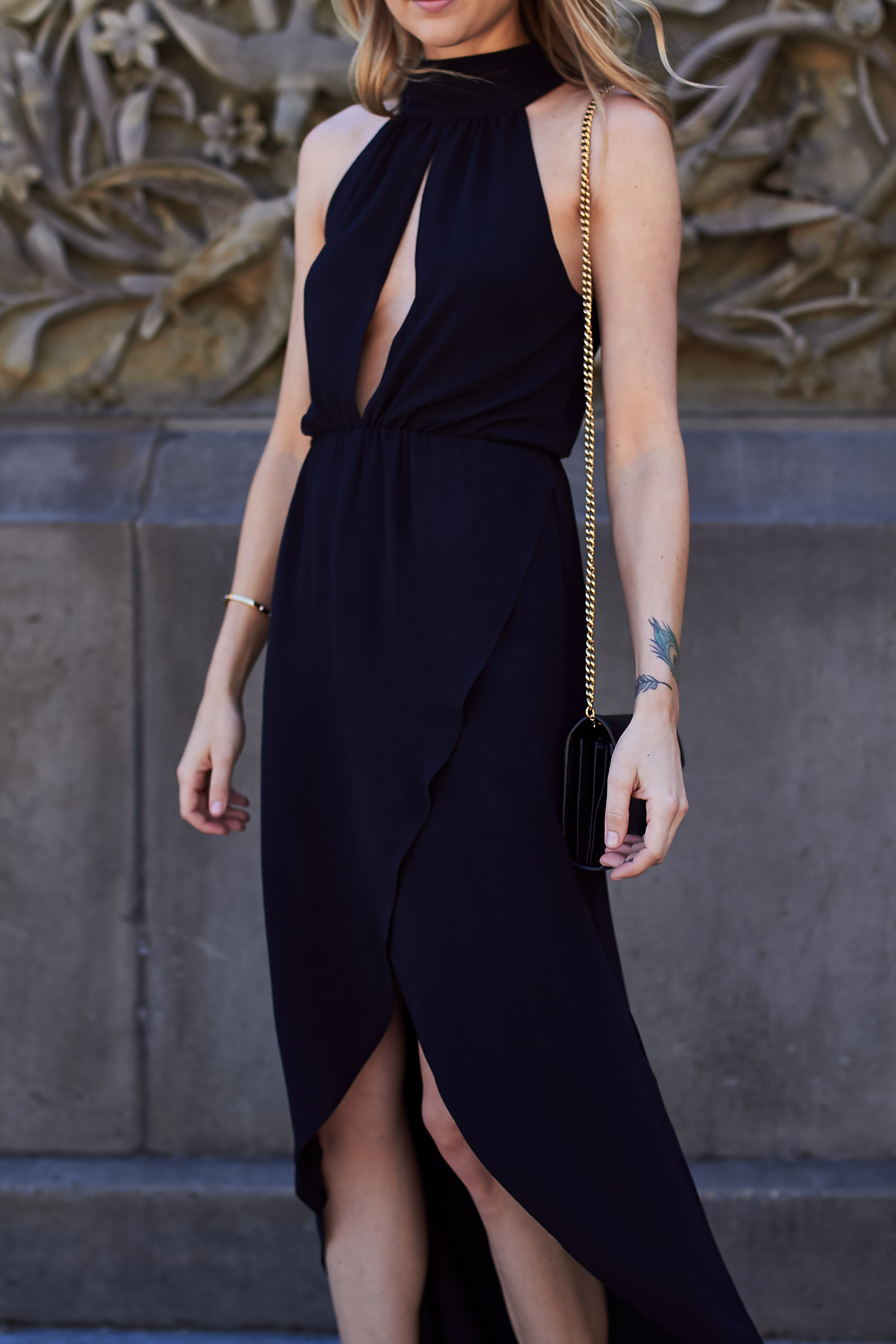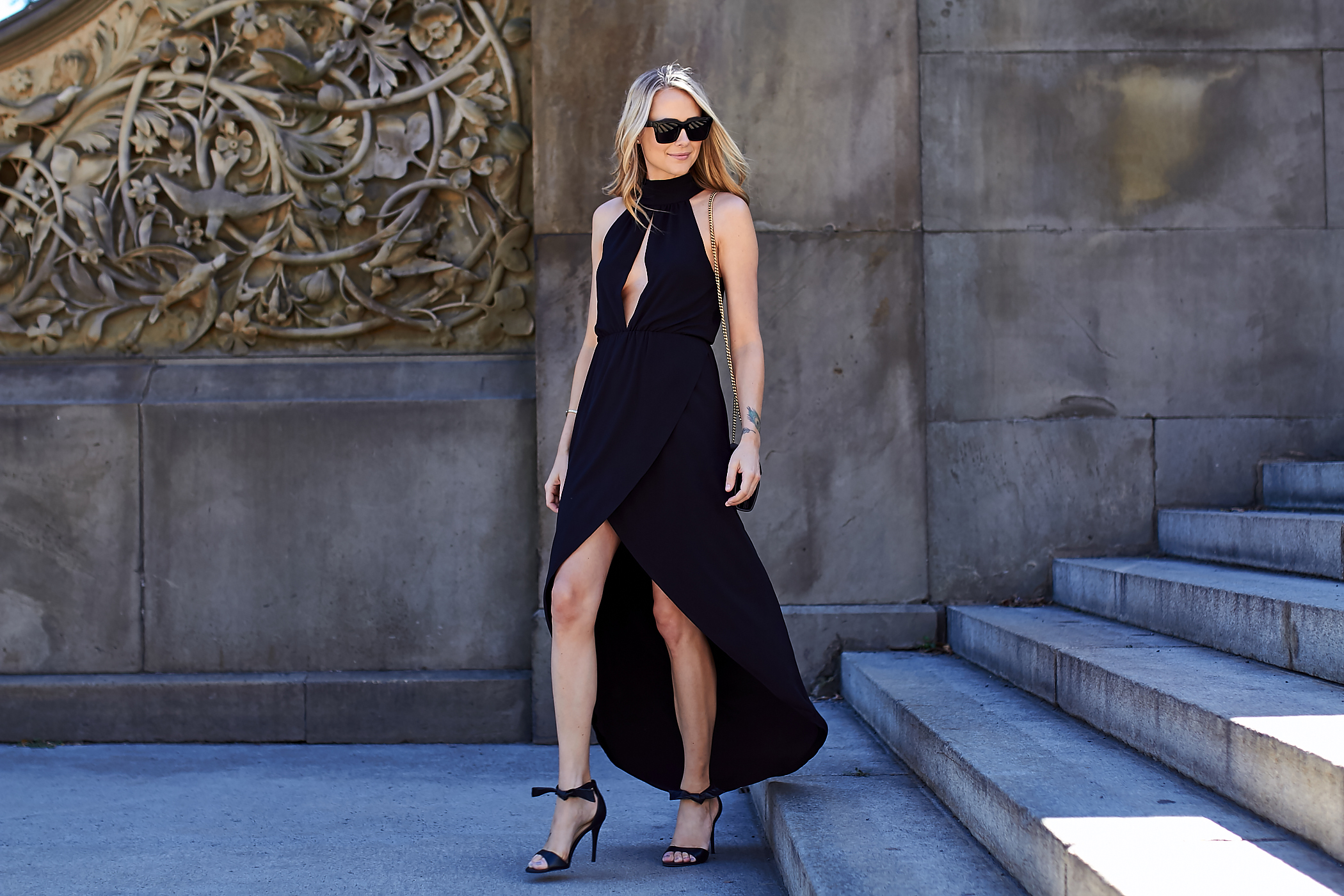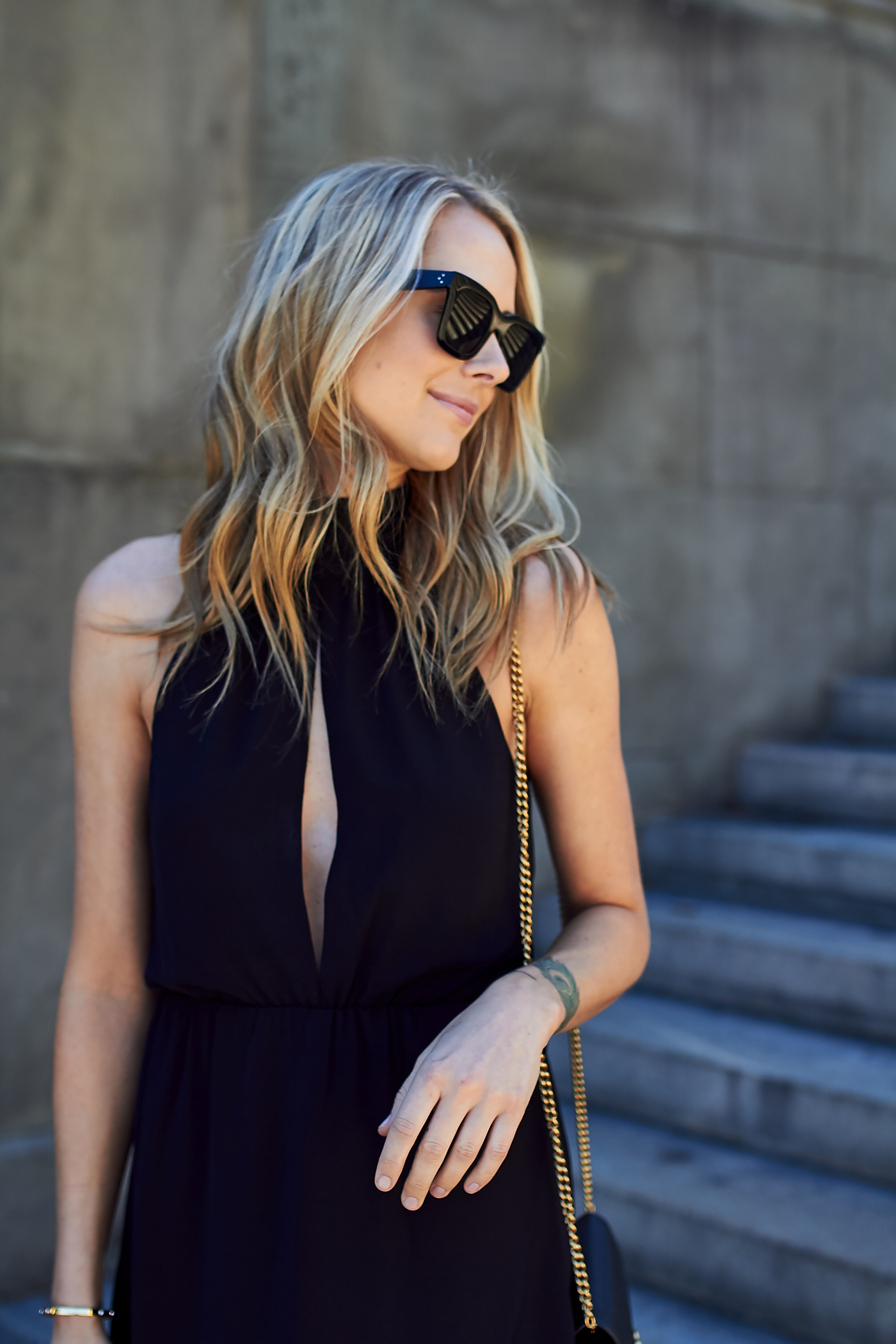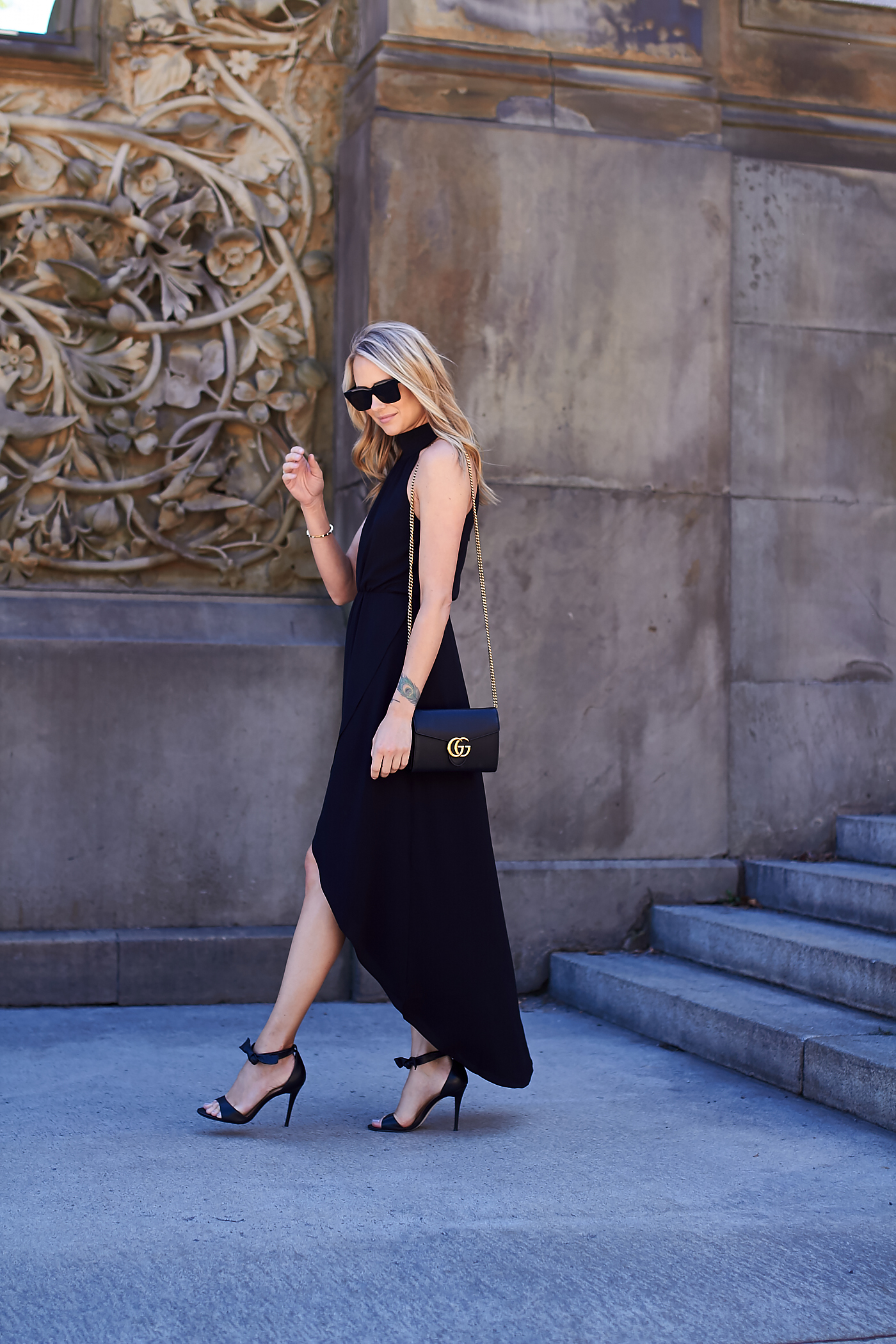 Let me be clear – I am not usually one for little sexy black numbers, but if there's one thing fashion has taught me over the years, it's never say never because you really never know!
This dress made me feel fierce. The front slit combined with the mock neck choker, combined with a classy exposed chest, made me feel equal parts glamourous and smart when I wore it to the LIKETOKNOW.IT & Milk Makeup party during Fashion Week. The plunge in front and overall flirtatious vibe of this amazing dress is not what I'm typically drawn to, which made wearing it super exciting and different.
Sometimes it's good to branch out and strut yourself, don't you agree?
Dress: Revolve | Heels: Steve Madden | Handbag: Gucci | Sunglasses: Celine | Bracelet: kate spade