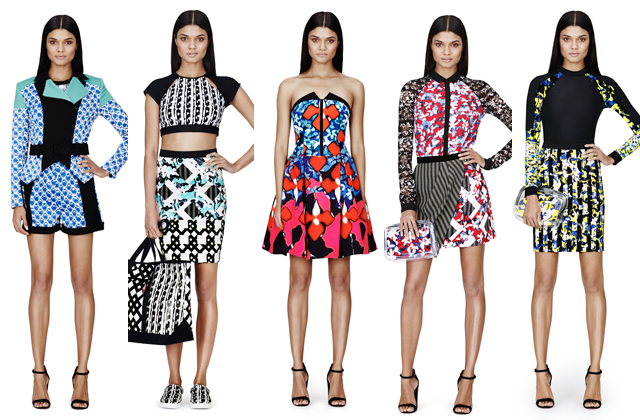 The first Target collaboration for 2014 launches this Sunday February 9th. The British designer Peter Pilotto will soon be a household name amongst shoppers. The collection including apparel, swimwear, shoes, and accessories has been much anticipated since early fall. The line is known for the vibrant prints and price points your wallet can handle.
As most of the Target collaborations have been pure chaos, here are a few tips that may help your shopping sanity.
1. Arrive Early: Target will open at 8am on Sunday. If you have a lot of items in mind, grab a Starbucks and magazine and brave the lines.
2. Pre-Plan: Study the lookbooks and decide which items must go home with you. Set a budget and stick to it. It will be easy to get overwhelmed and snag something just because the shopper nearby made eye contact with your item at hand.
3. Avoid the Chaos: If tips 1 & 2 don't tempt you enough to wake up early on your sleep-in day, don't worry. Net-A-Porter is selling the line online as well. Who doesn't enjoy shopping from the comfort of their bed and PJs. Sign up here to be the first to shop the limited-edition collection.
4. Returns: Fact. People will return items. Check near the dressing rooms for non purchased items and also with the associates in customer service.
5. Be Kind: Nobody likes a rude shopper. Remember karma is watching…….
Unfortunately, I will not make it to Target this weekend as I will be celebrating my best friend's bachelorette party out of town. I may or may not have an alarm set for midnight to check the stock online though….there are a few pieces calling my name.
XO!