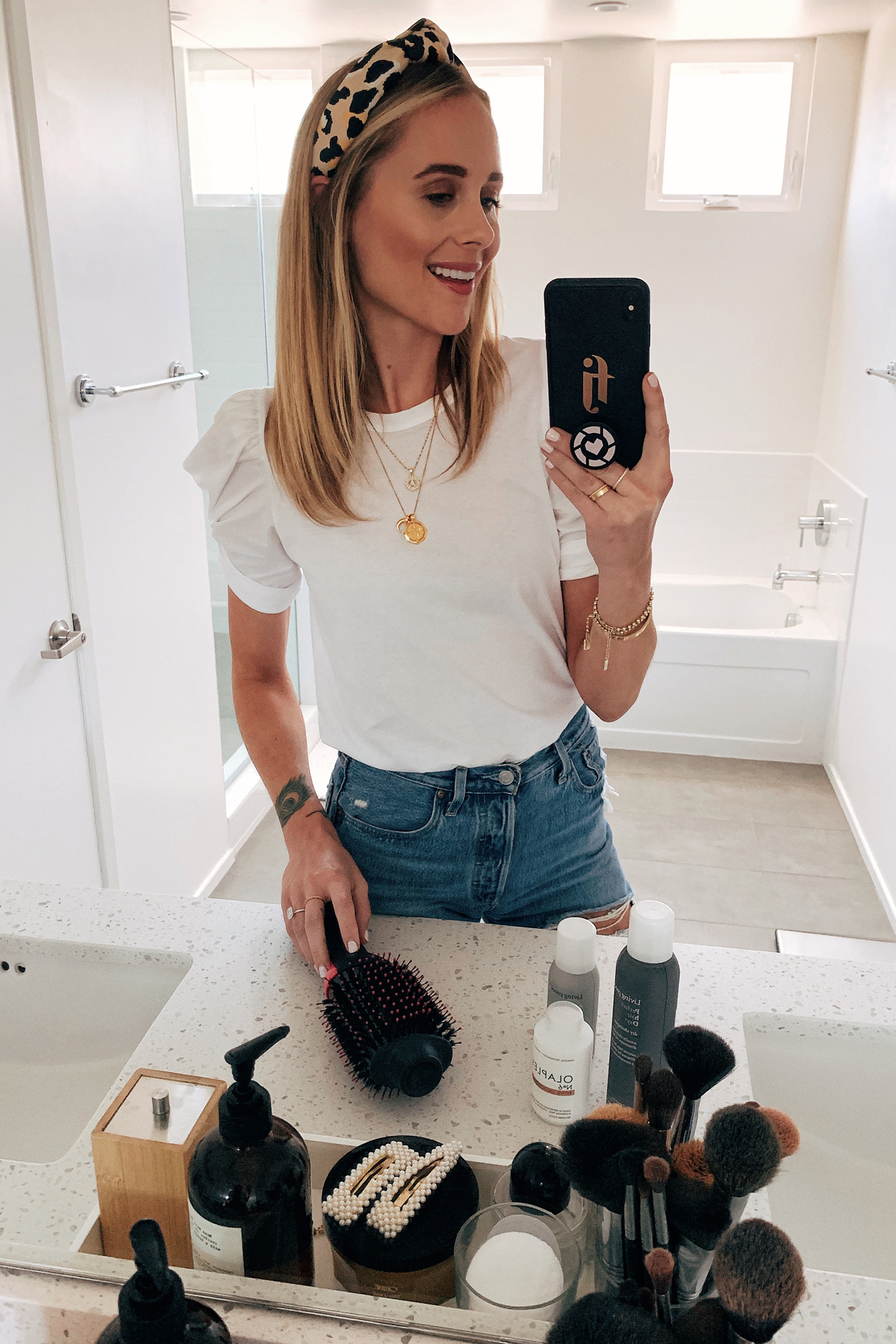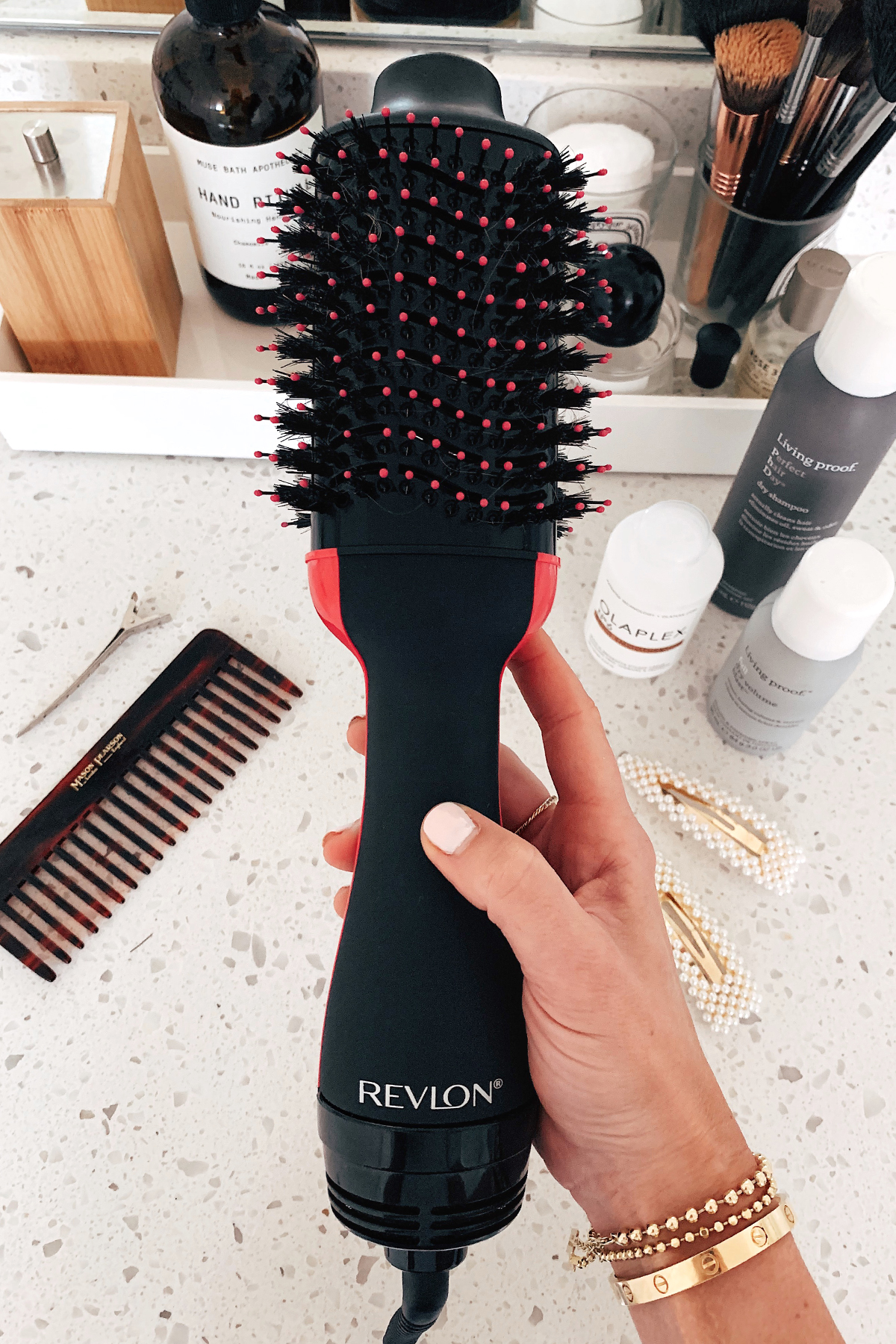 I'm always up for trying new hair products/tools. Sometimes I'm a little late to the game, because I want to wait out the hype and see if it's something I'm actually interested in once the "trend" has died down. It did take me a few years before I broke down and bought the Dyson, but its been one of my best purchases ever. For a while now I've been seeing/reading about the Revlon One-Step Hair Dryer & Volumizer and I was very intrigued. I'm not the best at giving myself that "salon blow-out" so the fact that there is a tool to help achieve that look and you only need one, not two tools, was appealing to me. So, I decided it was finally time to see what all the hype was about and I quickly ordered mine from Walmart. Thankfully Walmart has so many of my favorite beauty brands from drug-store favorites to high-end products, I knew I could count on them to have exactly what I was looking for.
What is the Revlon One-Step Hair Dryer & Volumizer?
The Revlon One-Step Hair Dryer & Volumizer is a designed Hot Air Brush to deliver gorgeous volume and brilliant shine in a single step. This revolutionary 2-in-1 styling tool that puts the power of a dryer and the volume of a styler in your hands. Basically it is a straightening hair dryer allowing you to reduce your get-ready-time with this one-step hot brush.
How does the Revlon One-Step Hair Dryer & Volumizer Work?
It's really quite simple and fool-proof, which is one of the reasons I love it! I start with wet hair that has first been brushed/combed through, apply a heat protectant (always SO important), then begin brushing my hair with the tool as it begins to dry. You'll notice immediately the sections of hair dry quite quickly. FYI I always section off my hair with hair clips to help with drying time. I like to follow up with my favorite hair styling products from Walmart featured below to complete the straight hair look.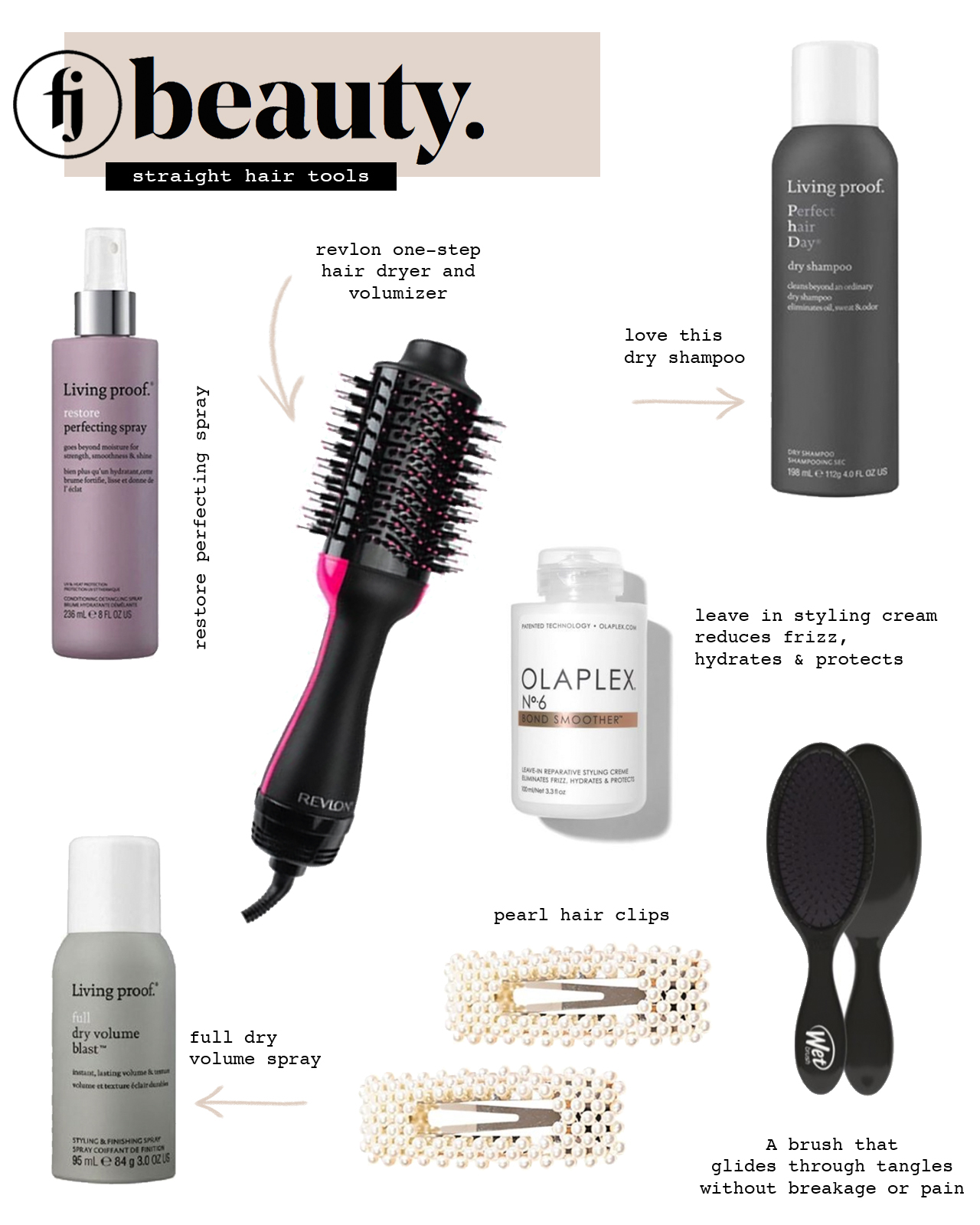 FAQs About the Revlon One-Step Hair Dryer & Volumizer
Can you use Revlon Volumizer on dry hair? Yes, I use it on dry hair when I want to touch up the ends.
Does it dry hair quickly? Yes! I timed it, and it took me right under 10 min to dry, a little longer than the Dyson, but still faster than a standard hair dryer.
Does it distribute heat evenly/does it overheat? Yes, heat is evenly distributed. I haven't noticed it overheating, but there are multiple heat settings you can choose from; high, low, and cool.
How well does it handle frizz? Normally I don't have a lot of frizz, but my hair was silky and smooth after drying my hair with the tool.
Is it easy to store? It's about the size of my Dyson, so yes, I just store it in my bathroom drawer.
My Honest Review of the Revlon One-Step Hair Dryer & Volumizer
Now, I've only used the styling tool for a few days, but so far I'm loving it! It will be great for days when I'm in a rush and need to dry/style my hair quickly. I love that it can detangle, dry and volumize in up to half the time (vs. drying and styling separately). This straightening hair dryer is boosted by ionic technology® and features a ceramic coating for faster drying, less heat-related damage and a silky-smooth, shiny finish. One step is all it takes to achieve frizz-free blowouts and beautiful hair results.
Pros: Reduces drying/styling time, easy to use, gives your hair tons of volume and bounce, very affordable at under $50
Cons: Doesn't dry as fast as the Dyson, louder than the Dyson, it can feel hot on your neck if you hold in in place too long (but that's pretty standard for most hair dryers)
Would I buy/recommend this hair dryer again? Yes! I think its a great alternative to the traditional hair dryer and round-brush combo. Let me know in the comments below if you still have more questions.
A special thank you to Walmart for sponsoring this post. All thoughts and opinions are my own.