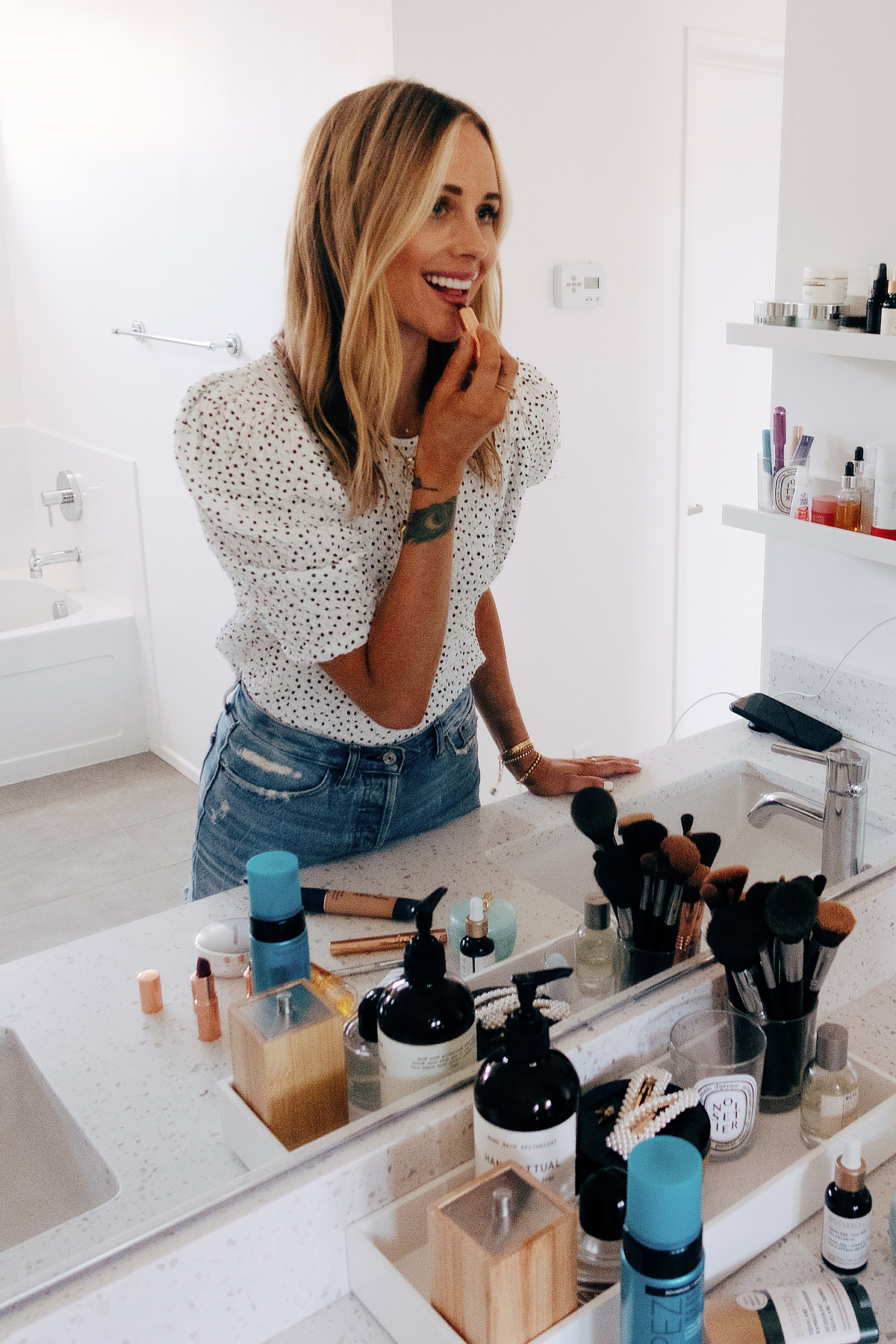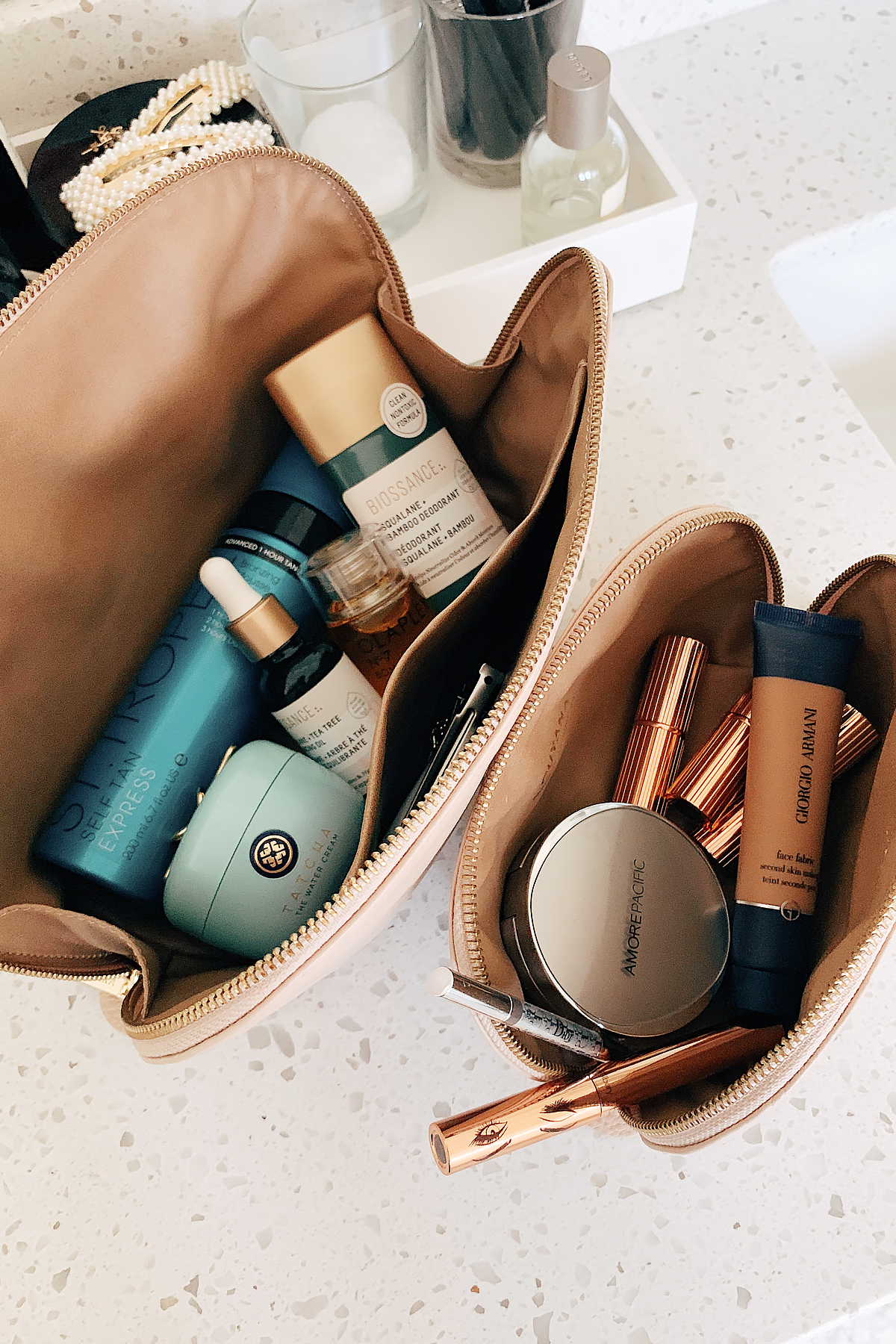 It's been a little while since I did my last Sephora Haul, so I figured this would be the best time since the Sephora Summer Bonus Event is happening right now for Rouge and VIB members! Today I'm sharing everything I bought from Sephora during the month of Aug, this includes restocking items and new finds! I also posted an IGTV talking through each product. Keep reading to find out all the details about my August Sephora Haul. 
What is the Sephora Summer Bonus Event?
This is a time in which Sephora offers Rouge Member and VIB Members savings both online and in-store (unlimited use). This discount is only available to Rouge and VIB (one of the perks of being a top tier!) Some of the perks one receives when signed-up are discounts and promotions, free makeovers, etc. Don't miss out on this great excuse to splurge, restock your current favorites or discover something new! Use code SUMMERSAVE to redeem online and/or flash the barcode in your email or mailer to redeem in store. 
Rouge Members get 20% off purchases in store and online. Use code

SUMMERSAVE

VIB Members get 15% off purchase in store and online. Use code

SUMMERSAVE
Not a Beauty Insider Member yet? What are you waiting for!? Learn more about the event and how to sign up by visiting Sephora (it's FREE to join)! Once you sign up you'll be eligible for discounts, promotions, birthday gifts, and so much more!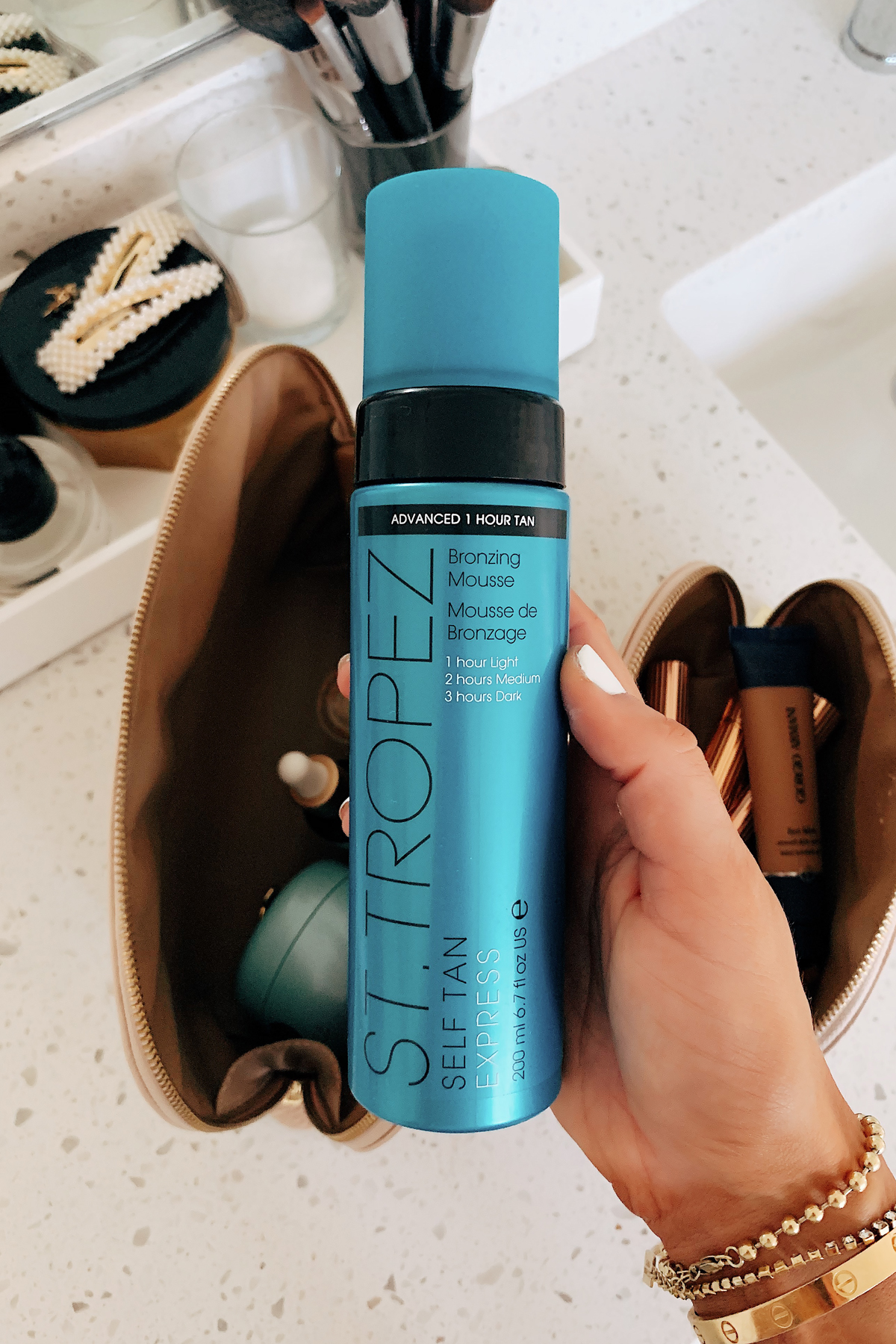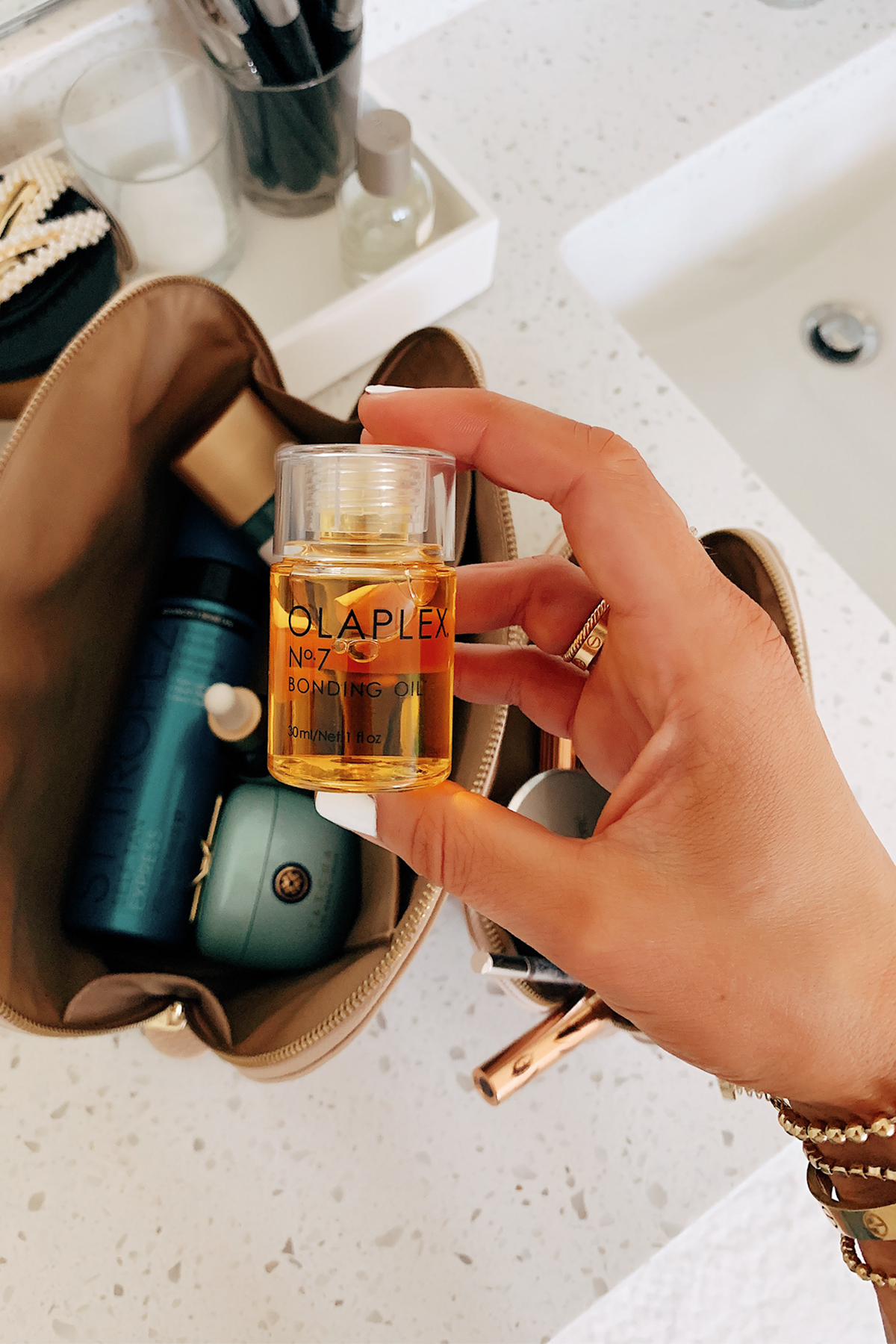 This is my favorite self tanner I have found. It goes on the most evenly (when used with a mitt), stays on the longest, and shows the tan the fastest. I apply to my whole body (except face) typically at night, then rinse off in the morning. I prefer to let it "set" for longer., but you can rinse after one, two, or three hours just depending on how dark you would like your tan. Oh and it doesn't have the typical self-tanner scent, which is a huge win in my book!
Ok you guys know how much I love Olaplex, and every product I've tried I've been obsessed with. I didn't know about this bonding oil until I saw it at Sephora, but I'm SO glad I found it! I have already used it once and noticed a difference. I typically don't like to put oils on my hair because its so fine and tends to get oily quick. However, this oil helped to speed up my hair drying time, plus it repairs, strengthens, and hydrates all hair types. It dramatically increases shine, softness, and color vibrancy, while minimizing flyaways and heat protection. You don't need a lot, so this bottle will last a long time!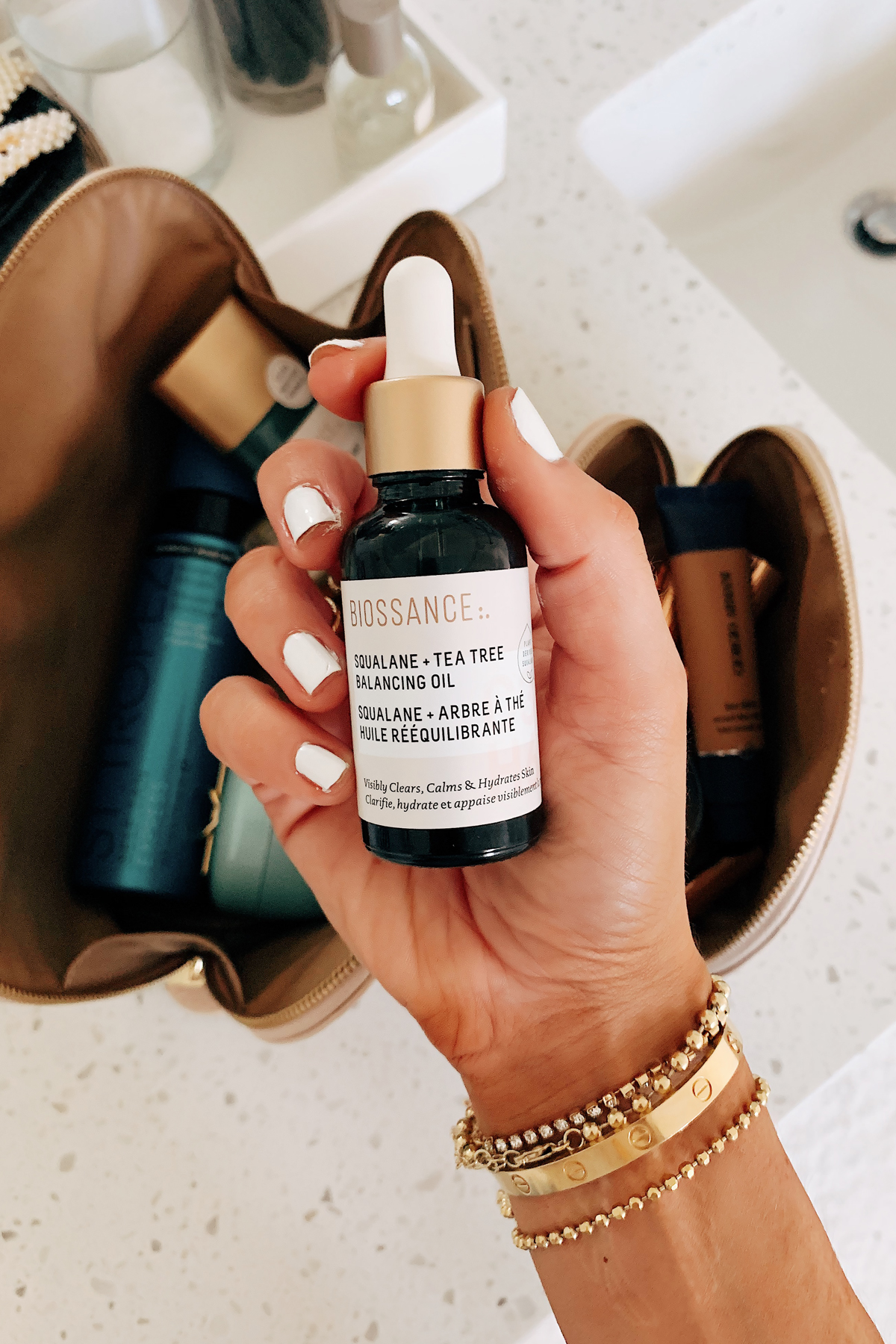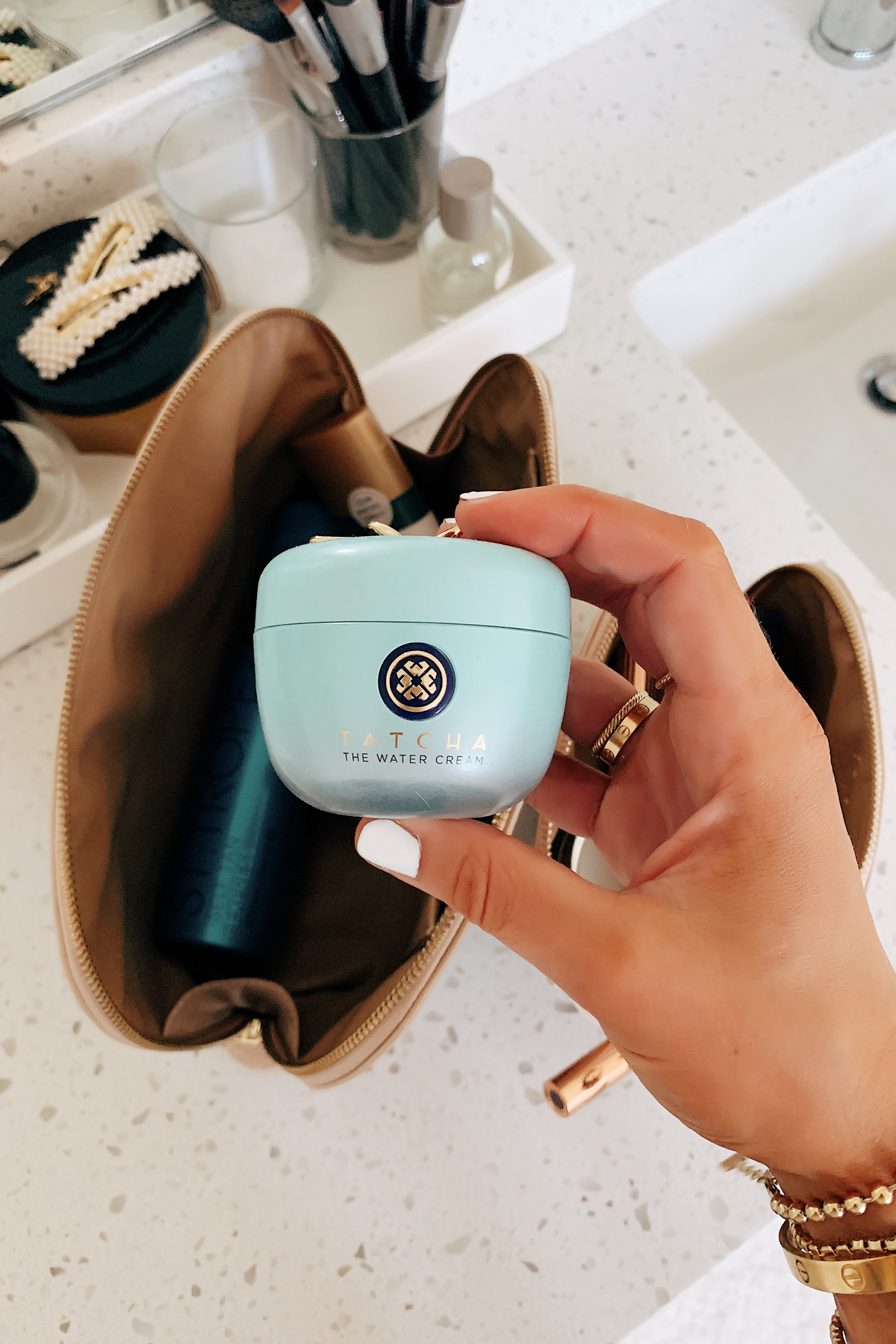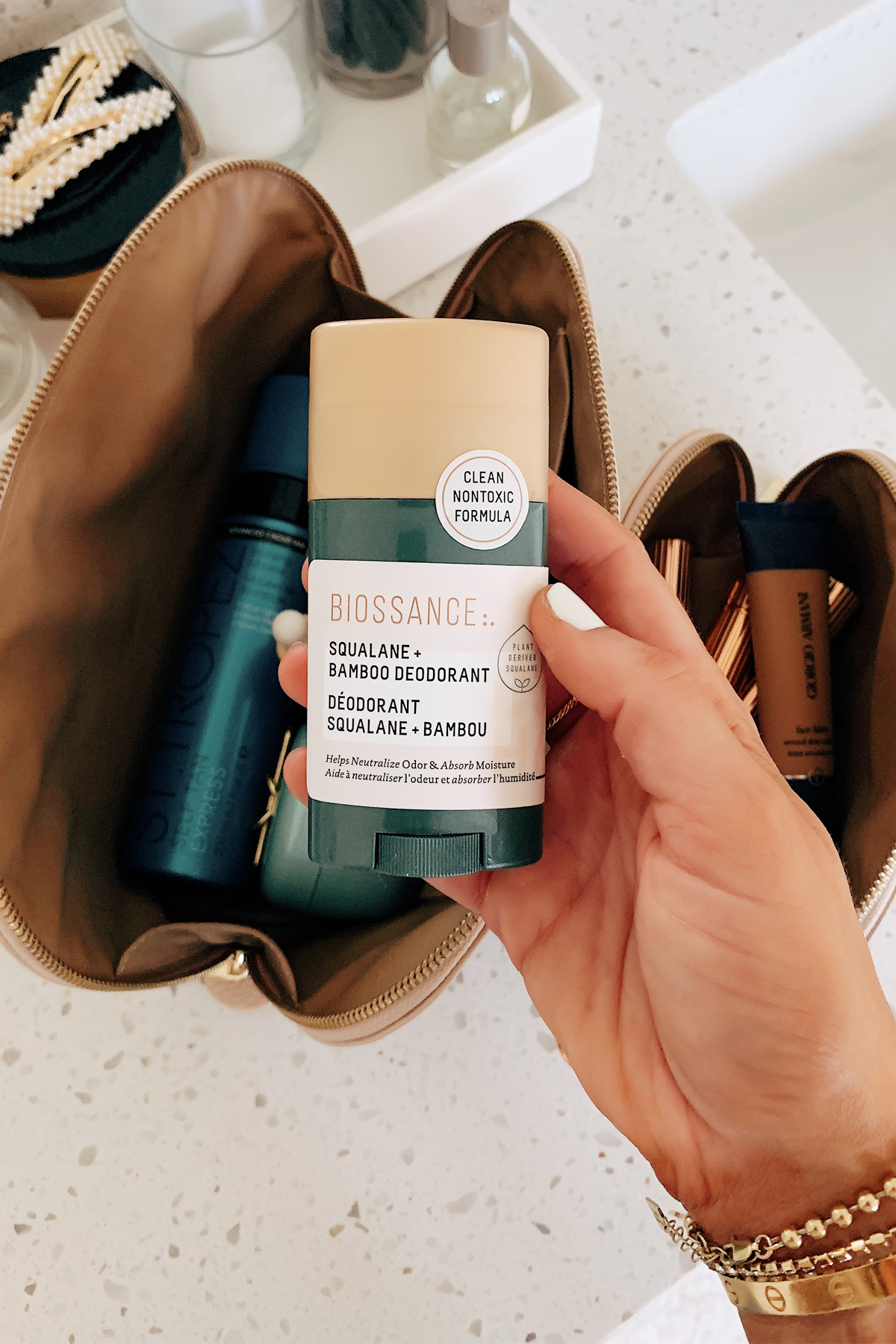 Again, this is another refill of one of my MUST HAVE products. This quick-absorbing, weightless, and hydrating facial oil is enhanced with tea tree oil and plant-derived squalane, which acts as a natural moisturizer. Biossance's exclusive tea tree and squalane combination helps reduce the appearance of blemishes, enlarged pores, and other imperfections. For me, I apply this either right before or after my moisturizer - just depends how my skin is feeling! Its for all skin types and is a "clean beauty" product.
I have been using this moisturizer for almost a year now and it's definitely one of my favorites! I tend to use it the most when I'm traveling, or when my skin needs some extra hydration. Since I have been traveling so much lately, it was time to get a refill it this month. It's great for all skin types, provides nutrient-rich, balanced hydration with the unique water-burst that breaks upon application to deliver nourishment without leaving skin sticky or greasy. It clarifies and refines skin with pure, powerful Japanese botanicals. Again, this "clean beauty" product is definitely one to add to your cart.
I've been trying out a few natural deodorants for almost a year now. There are some I love, others I definitely do not care for. I've yet to find one that I love. Since I really like the Biossance face oil, I thought I would give this natural deodorant a shot. I've only used it for 2 days, so far so good. Even though it doesn't have great reviews online, I'm giving it a fair 2-3 week trial period - I'll keep you guys updated!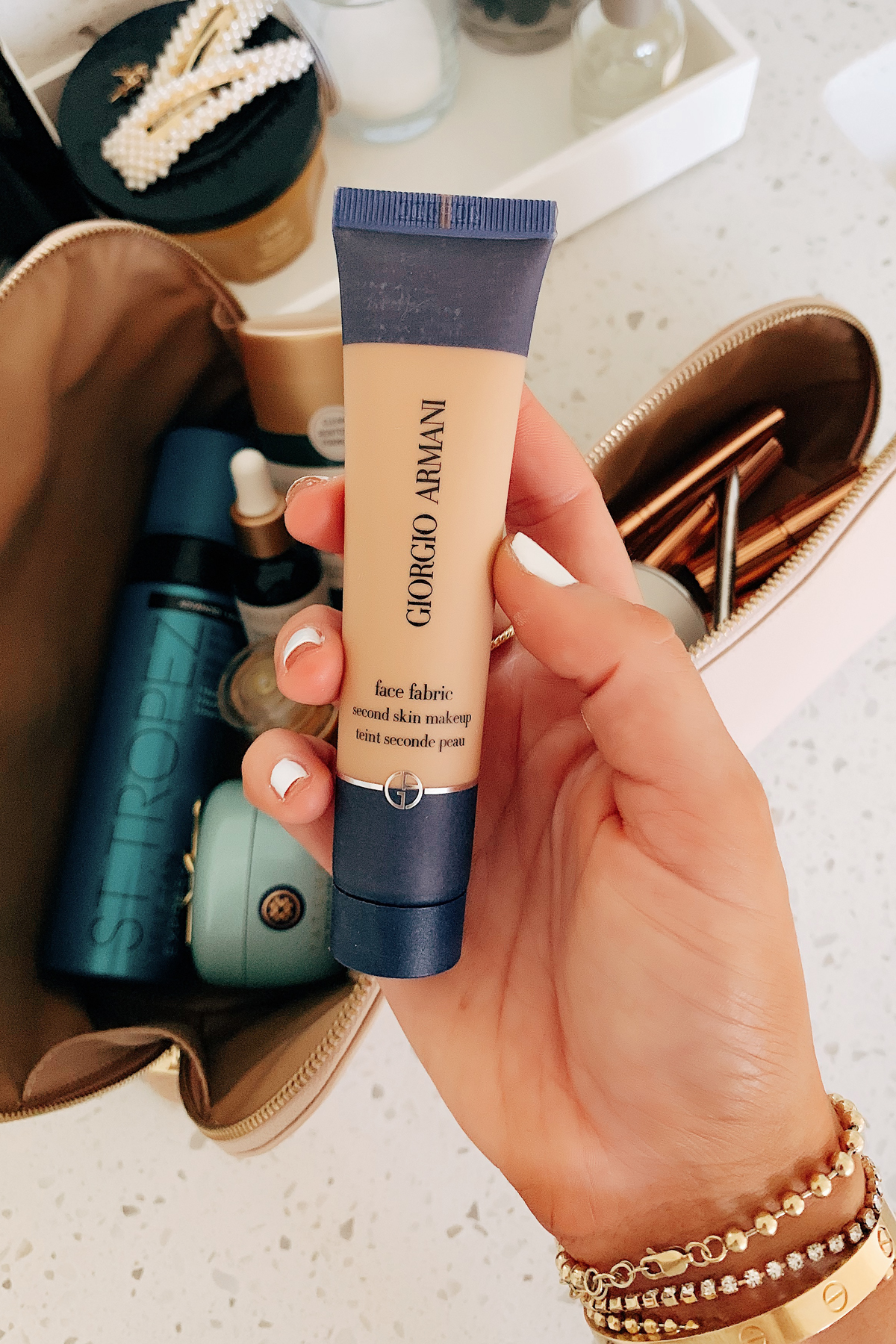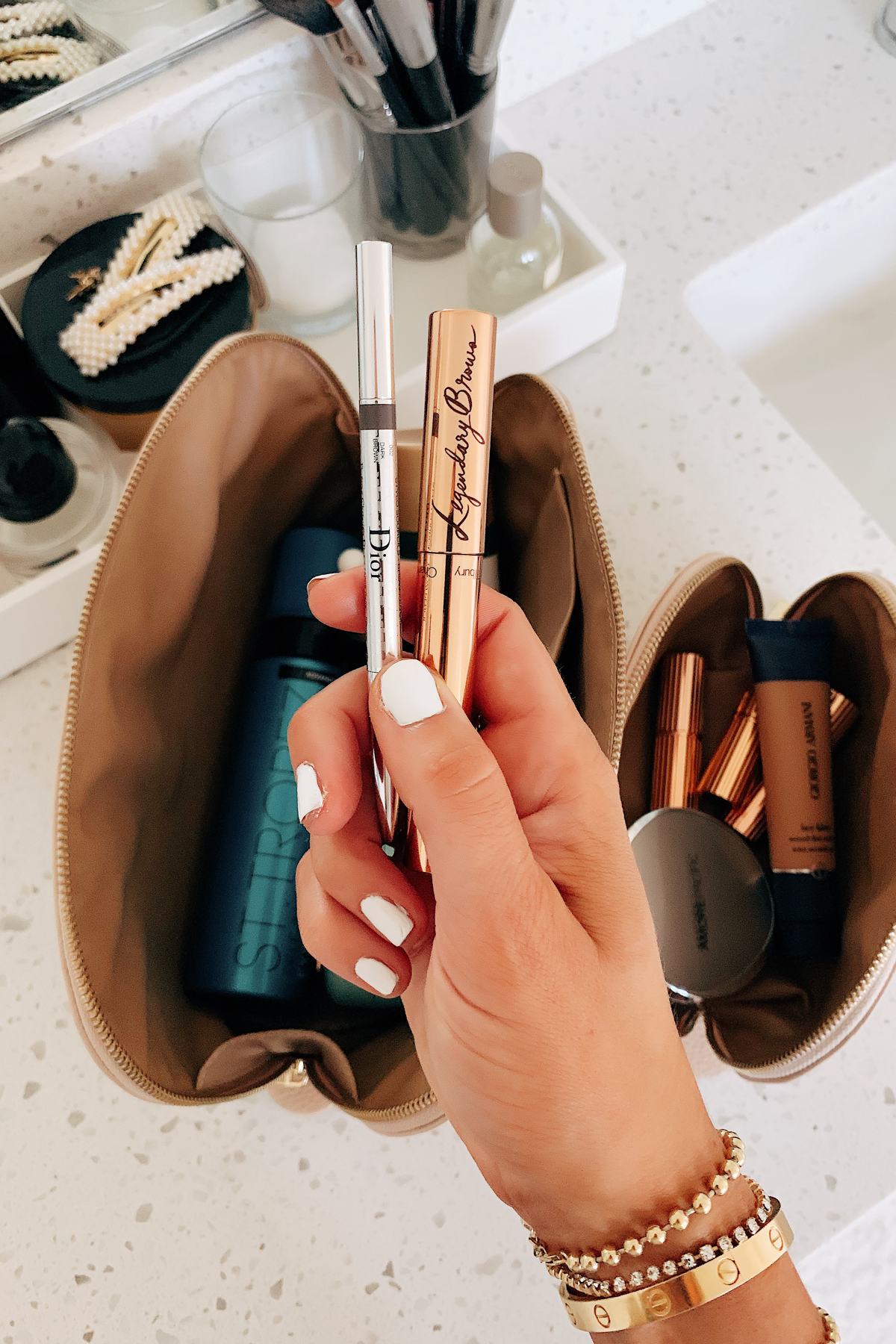 This was a new purchase for me and I'm SO glad I found it. I have been looking for a lightweight foundation to replace my old Giorgio Armani CC cream that was discontinued. This foundation is one of the best I've ever used. It works like described. The texture is silky and it goes on weightless, but you can build up to the coverage you want. It magically transforms from the liquid foundation into a powder like setting. I just apply with my hands and it spreads so nice. I'm obsessed. 
I wear color 4
Two more items I stock up on about every other visit to Sephora. These products go hand in hand for me. I've been using the Dior brow styler for years (nothing compares), and just recently got the Charlotte Tilbury brow gel. The brow pencil (styler) has the best precision and looks the most natural, plus it stays on all day. The gel helps to define just a little more, gives a more full look, and also keeps my brow hairs in place. It creates the best completed and natural look. If you have great brows already, you might be fine with just the brow gel, but if you need a little help defining the shape, I recommend the pencil and the gel together.
I wear universal brown (002) in the pencil and Super Model (dark brown) in the gel.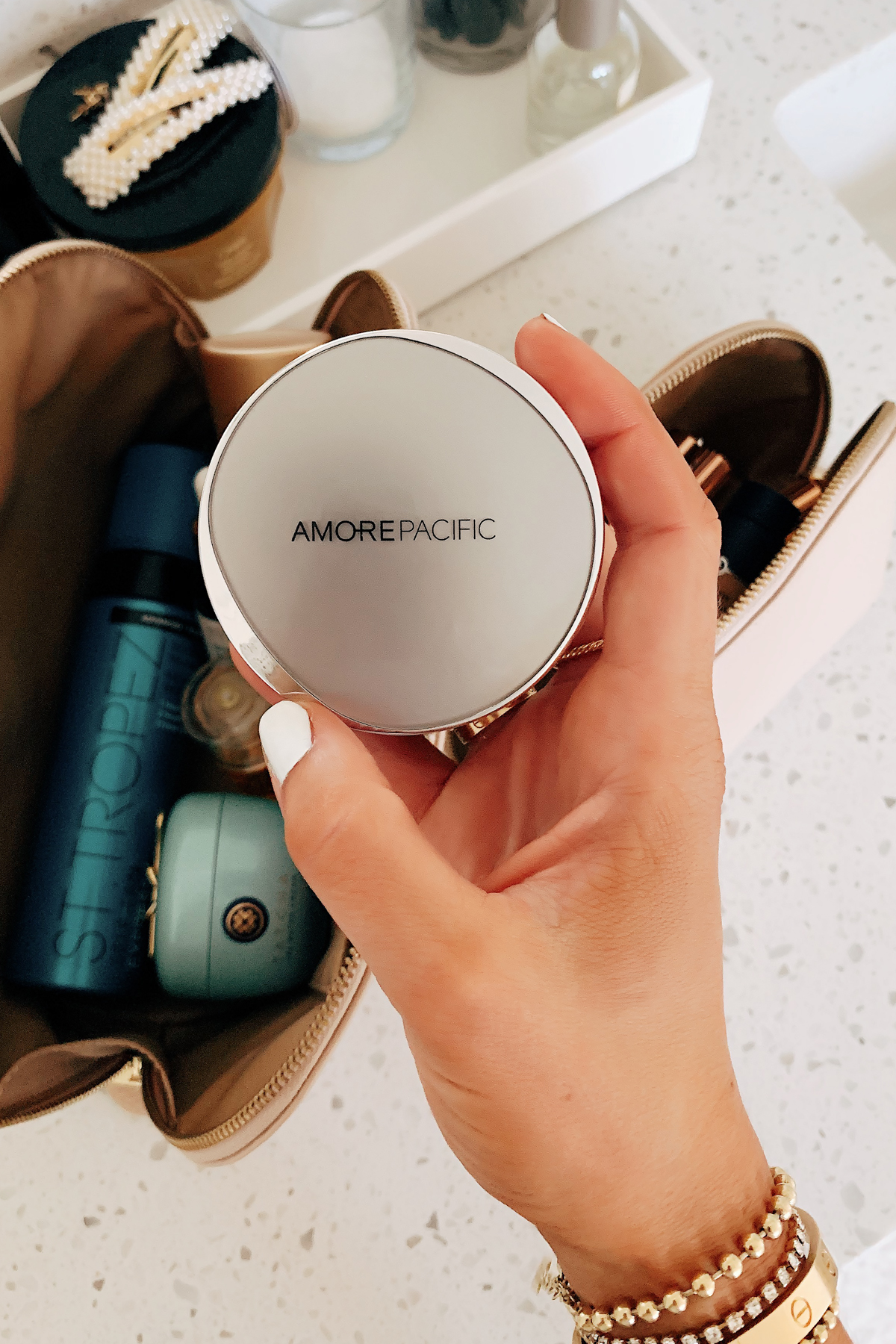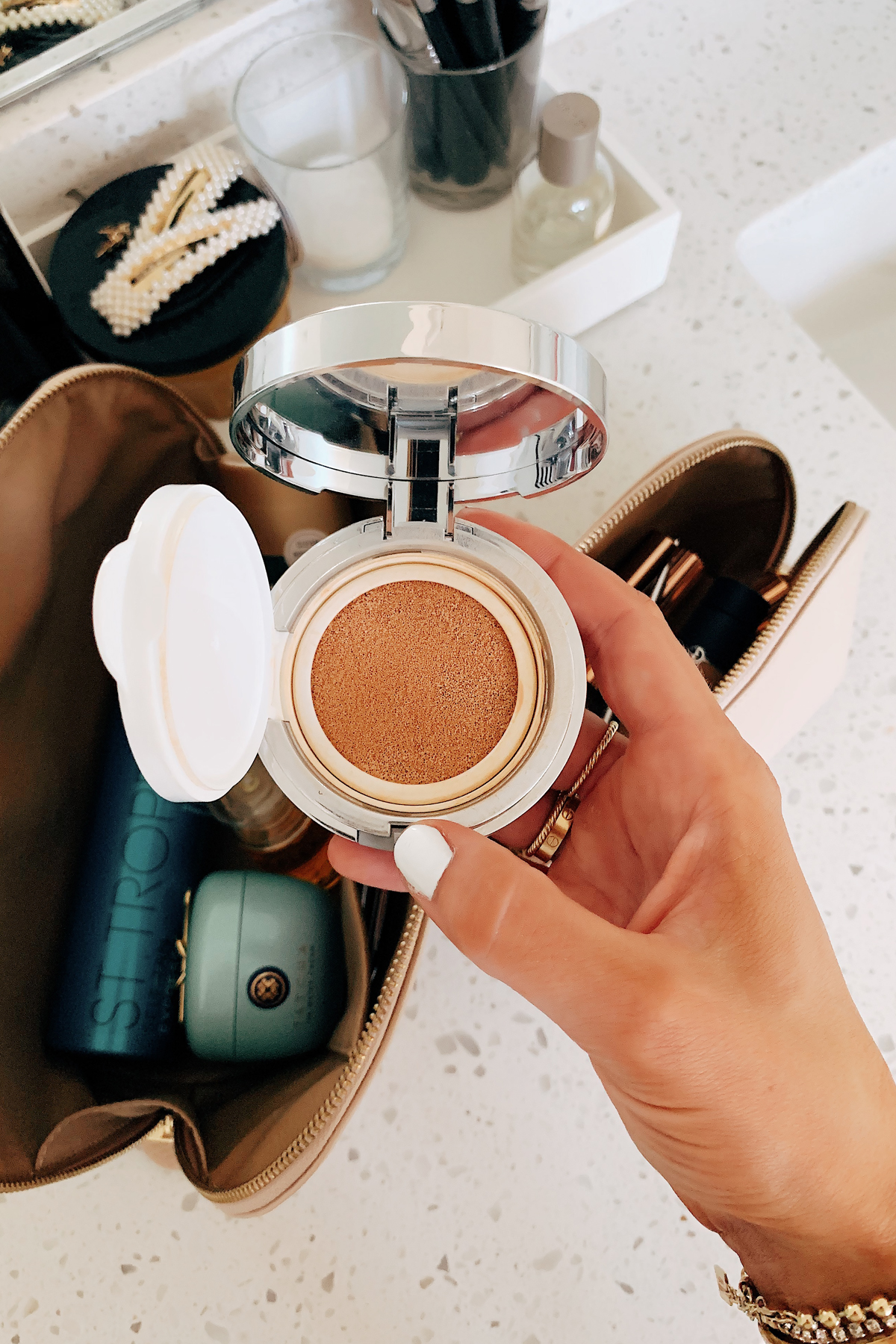 This is a repeat buy for me; I have been using this cushion compact since the beginning on 2019 and it is still a favorite. It's a multifunctional cushion that delivers the perfect blend of skin care and coverage, with weightless buildable coverage and effortless perfection. The Asian botanicals deeply hydrate, protect from free-radical damage, and brighten skin for a naturally flawless finish. Plus it has SPF 50+ which defends against daily exposure to UVA and UVB rays. This is great worn on its own, or paired with the Armani Face Fabric foundation. 
I wear color 204.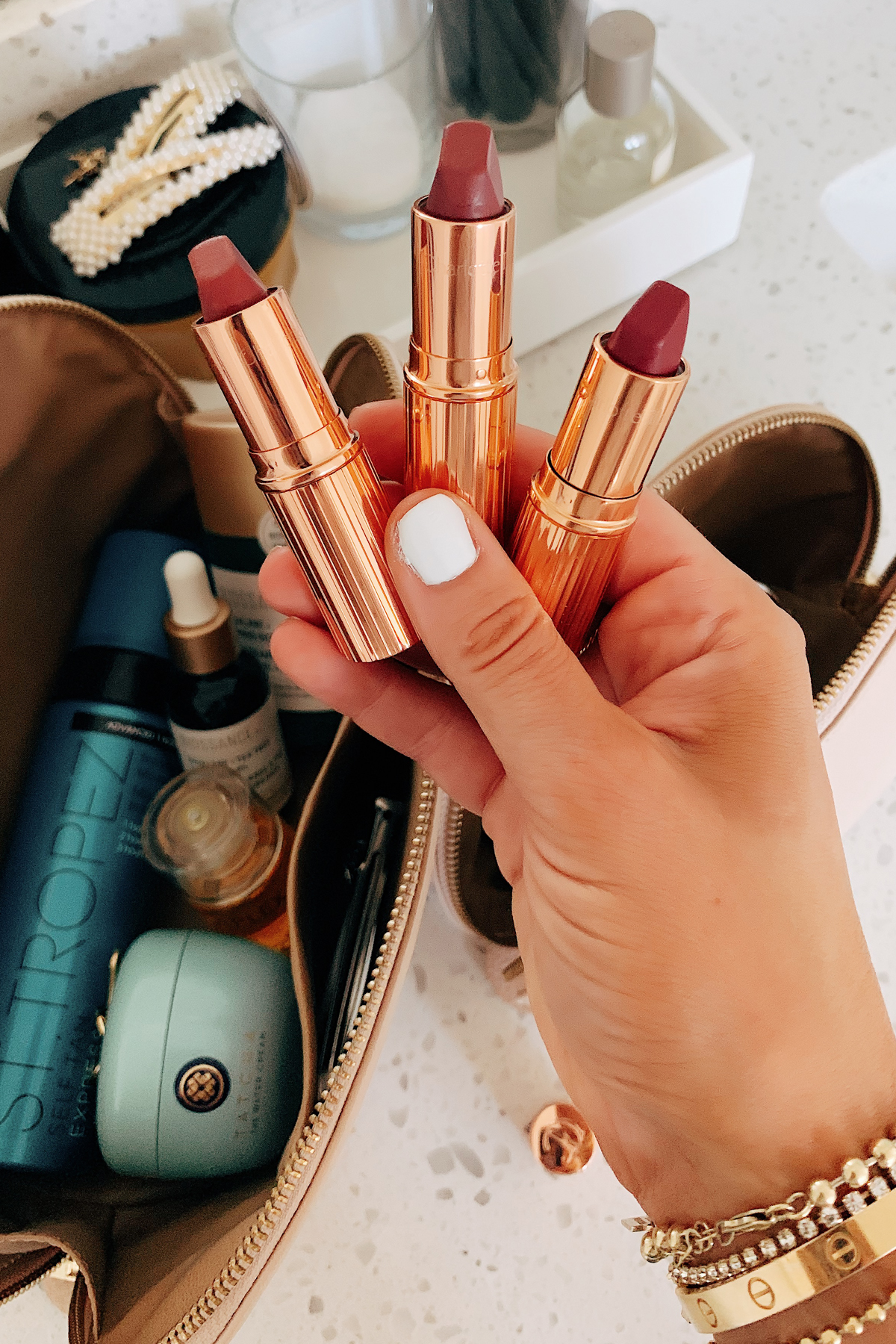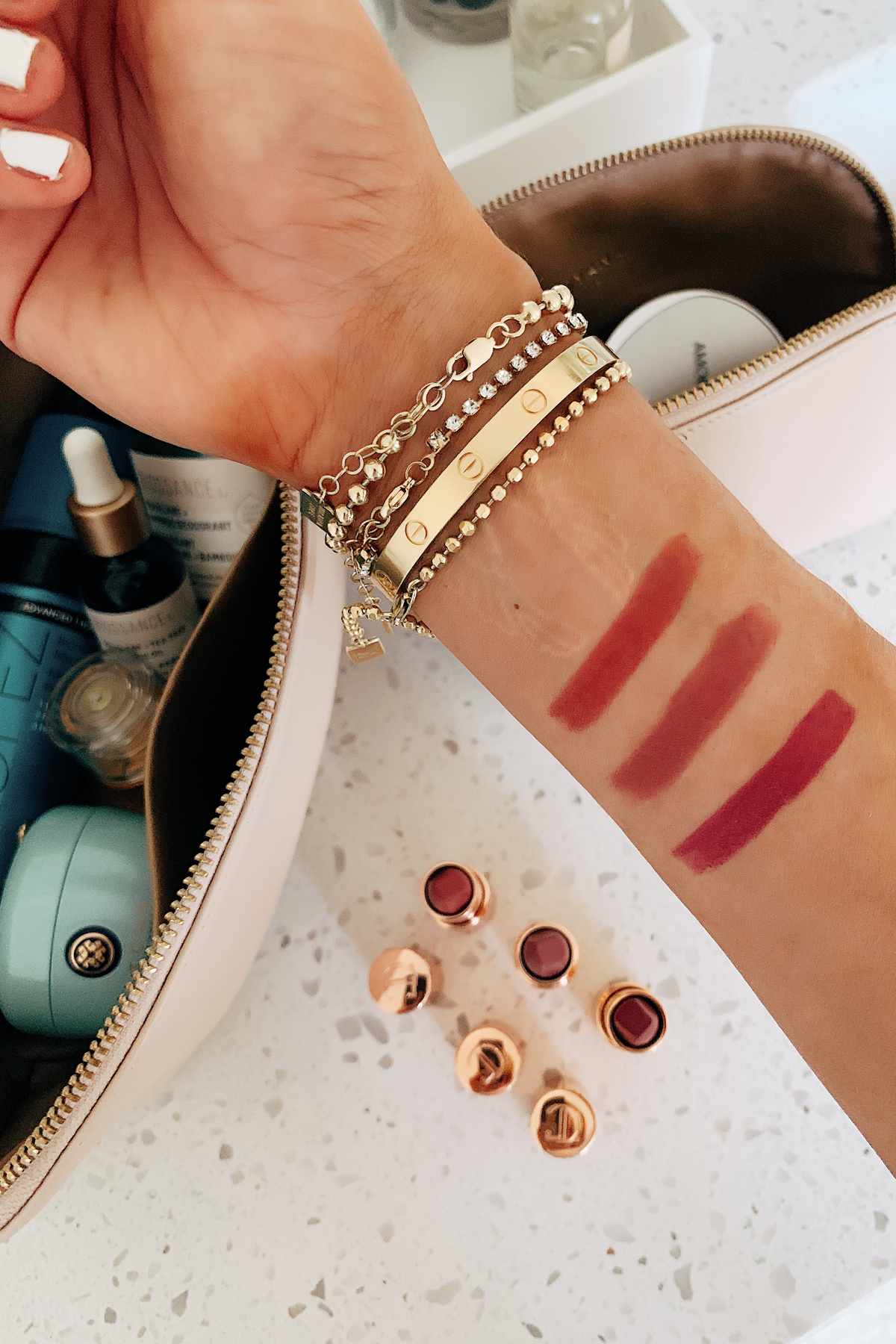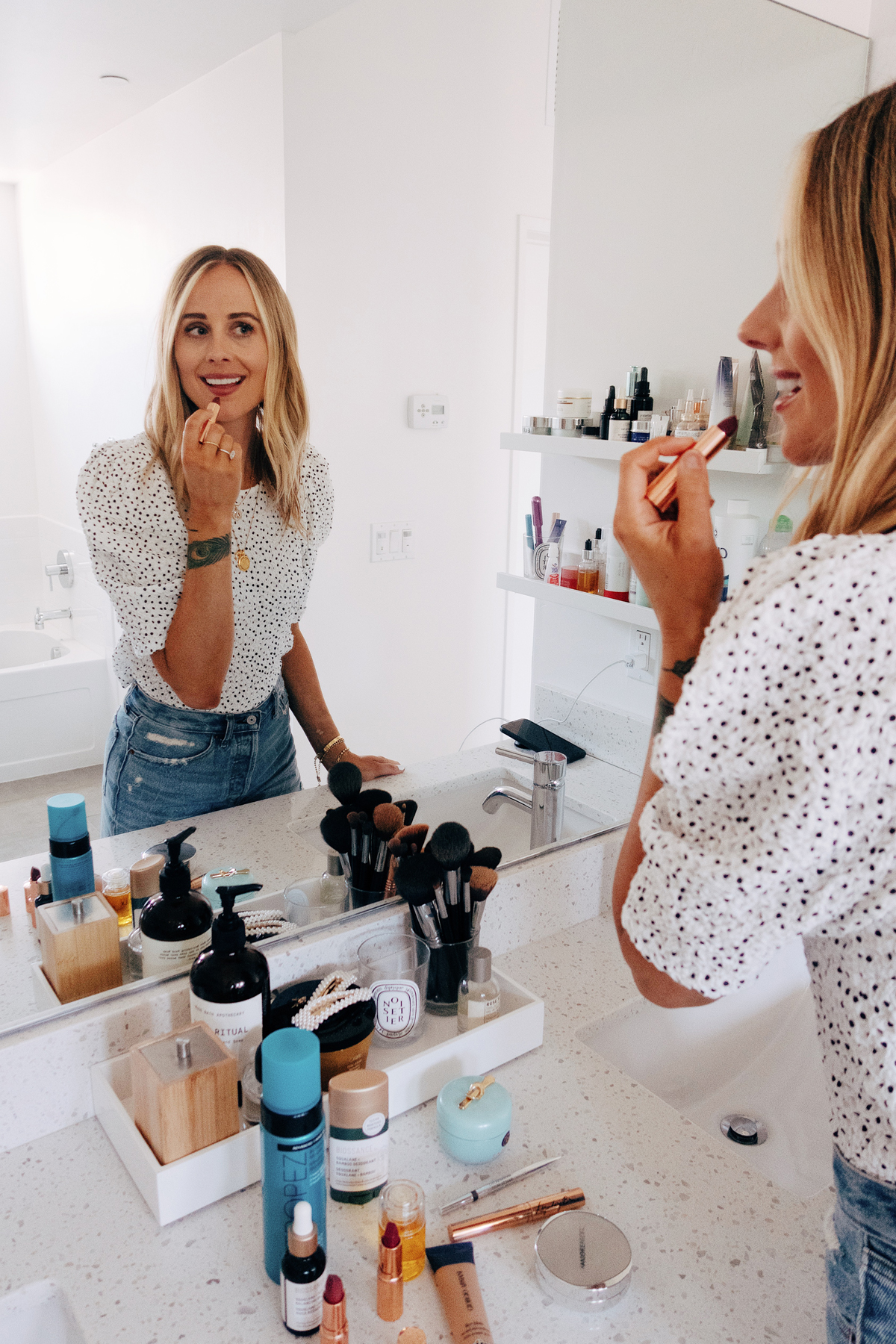 These are my go-to lipsticks. They have the best hydration, but have a matte finish which I love. It makes the colors look so rich, plus they last all day! My every day color that I get asked about the most is "Very Victoria", but I wanted to get some new colors that I thought would be good for fall. I picked up "Bond Girl", "Walk of Shame", and "Love Liberty". These are more berry tone colors that just look so pretty, especially for the fall season.
Pictured left to right: Bond Girl, Walk of Shame, Love Liberty
PRODUCT AND PROMOTION EXCLUSIONS
Not valid on The Ordinary products . Clients are limited to the purchase of one Dyson item, three Drunk Elephant items, five Morphe items, and three Tatcha items per SKU per transaction
A special thank you to Sephora for sponsoring this post. All thoughts and opinions are my own.