[pipdig_left]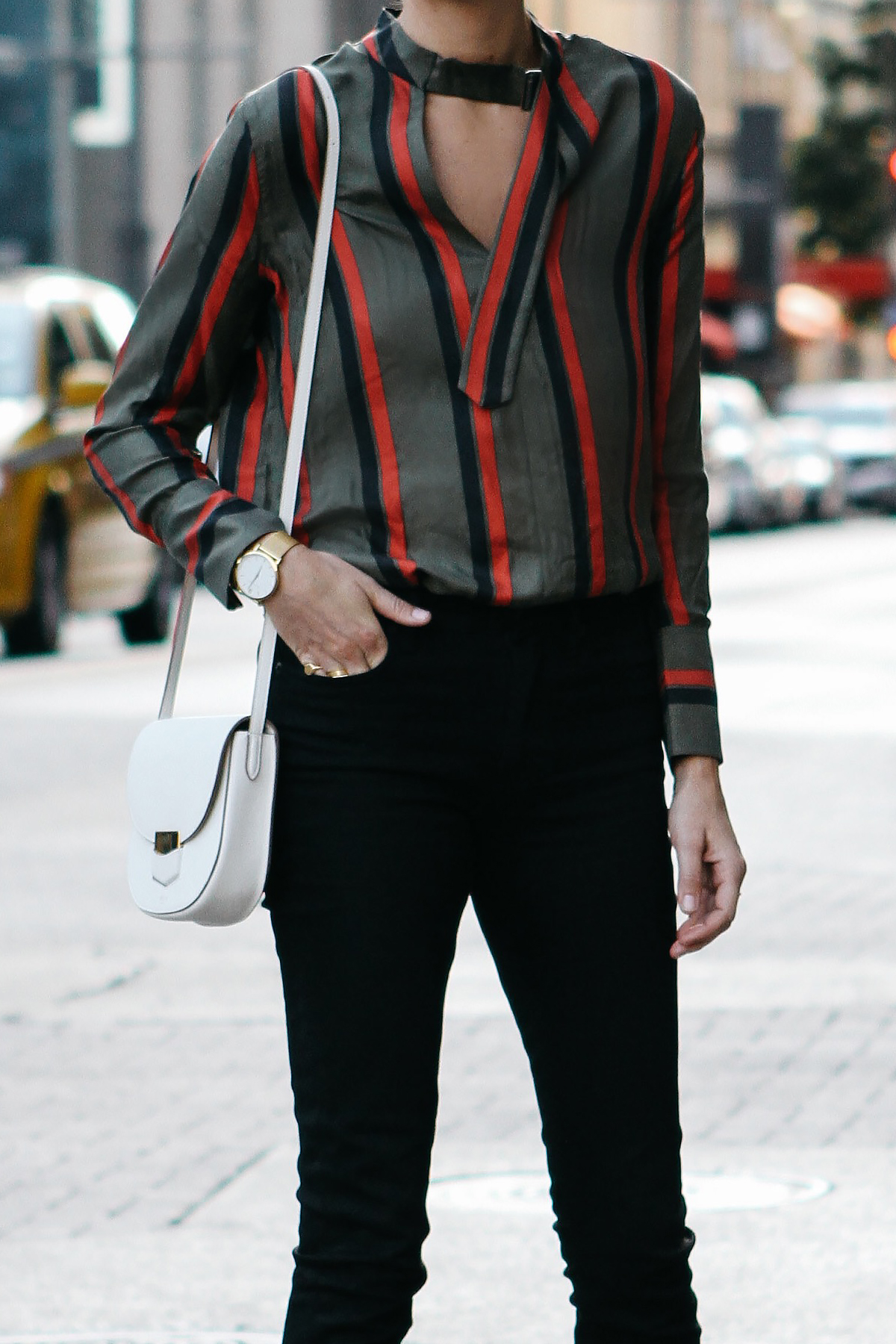 [/pipdig_left]
[pipdig_right]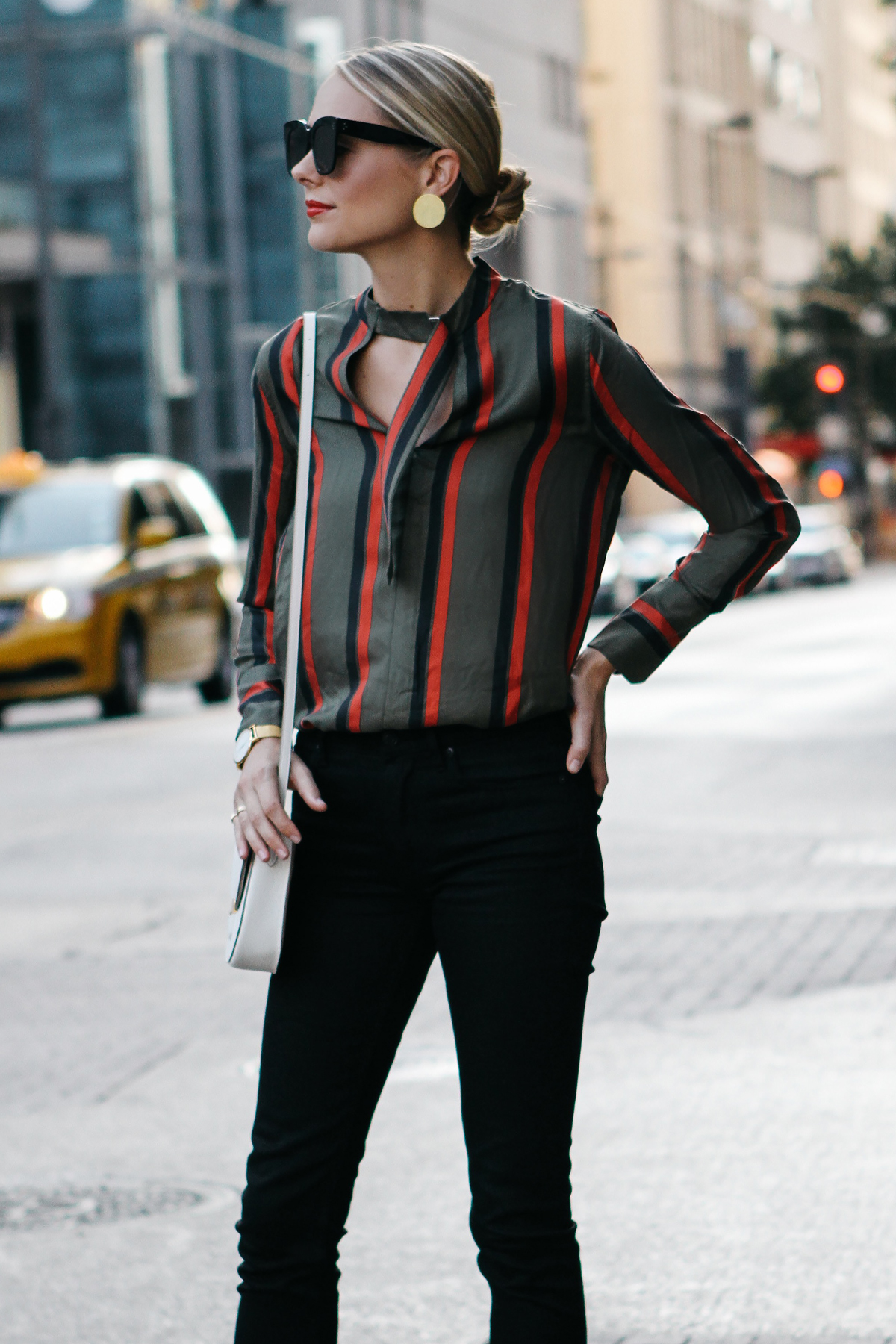 [/pipdig_right]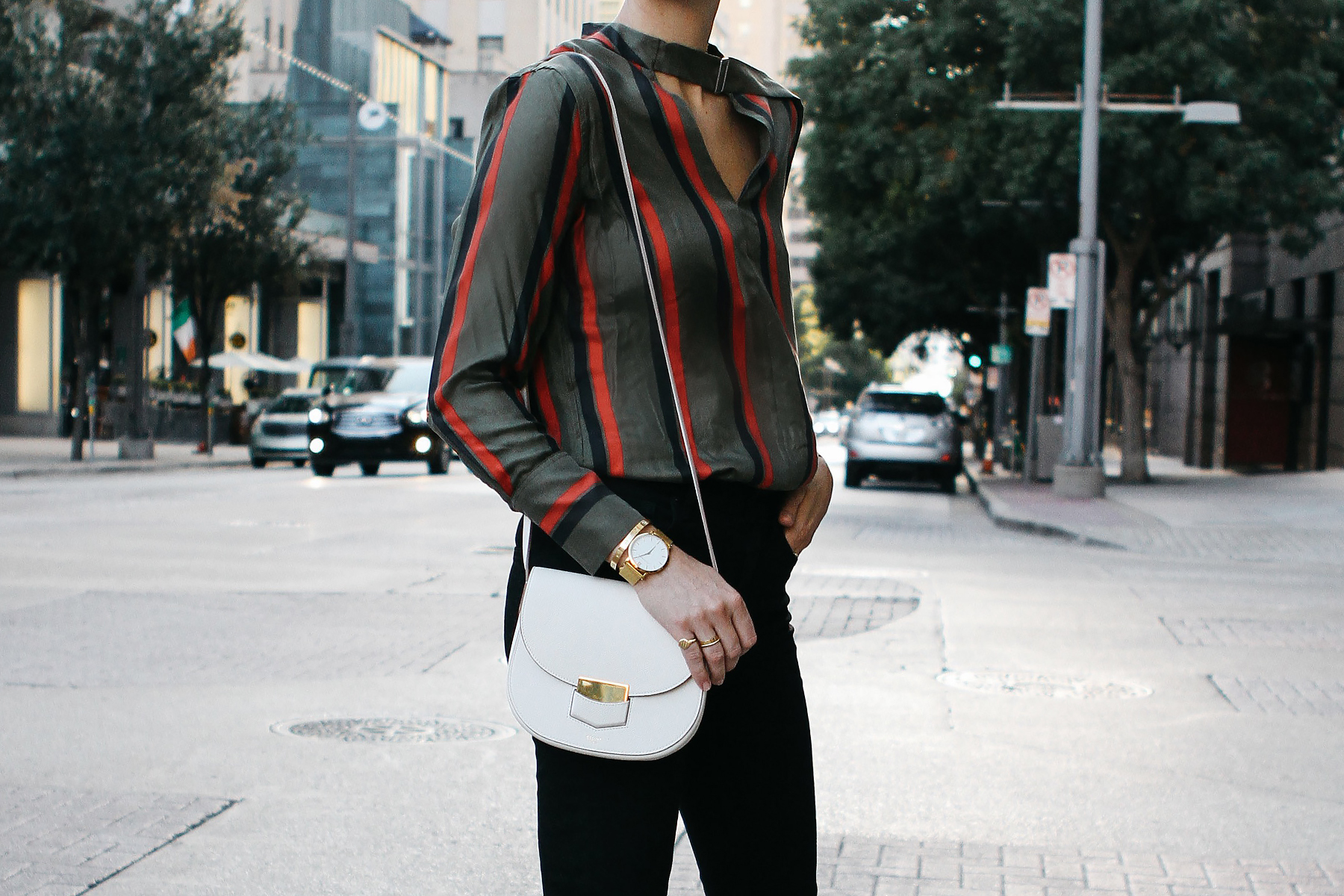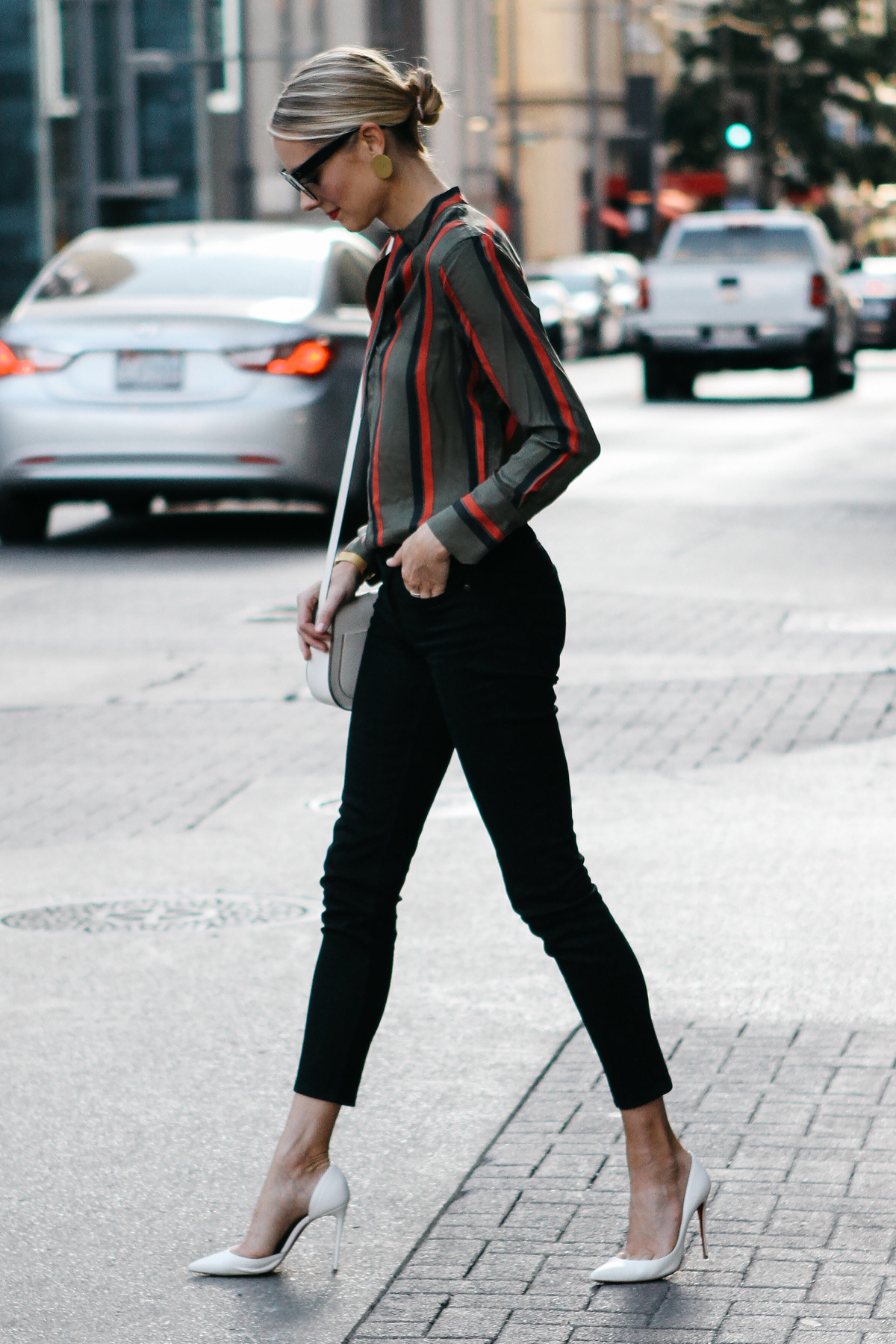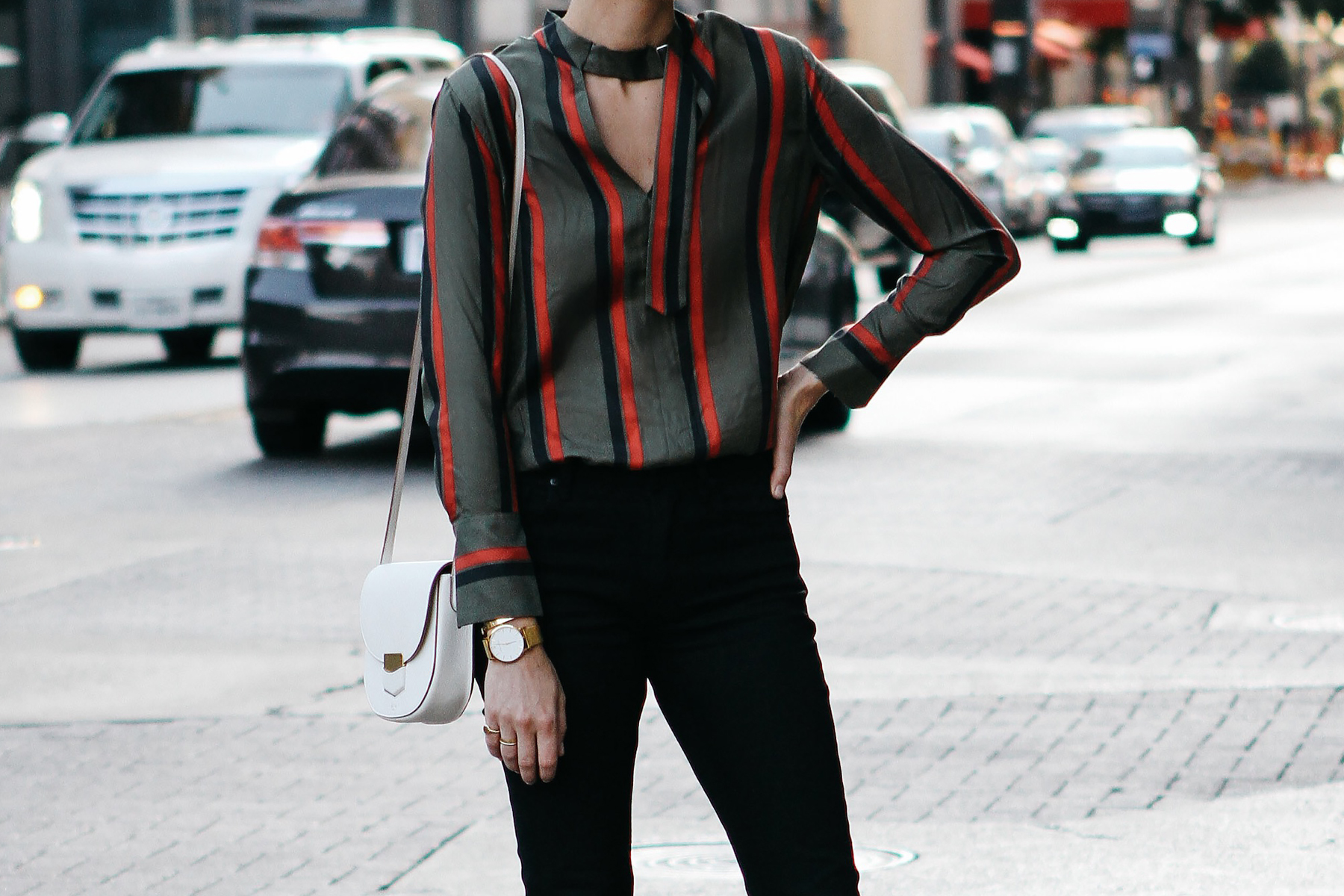 [pipdig_left]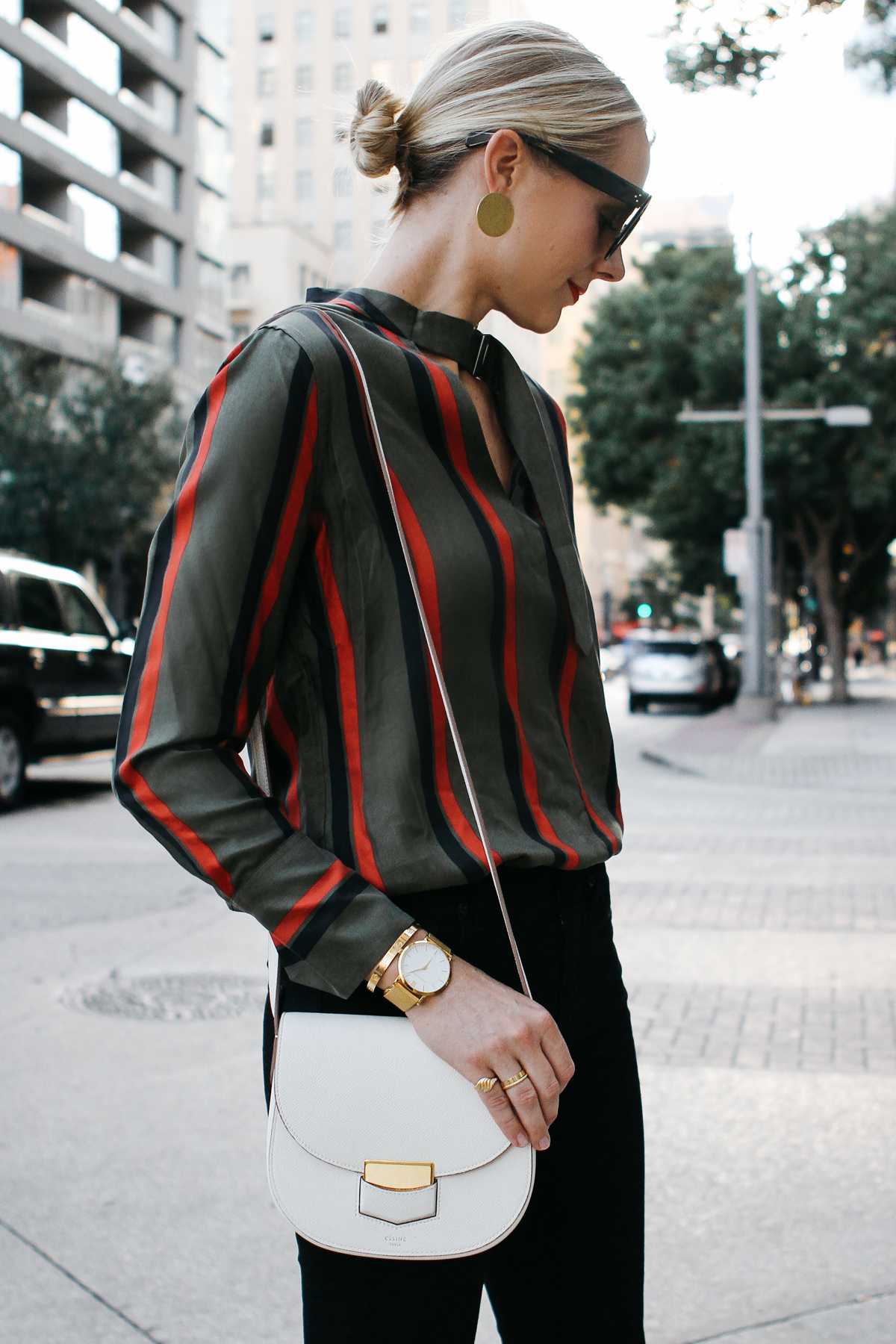 [/pipdig_left]
[pipdig_right]
[/pipdig_right]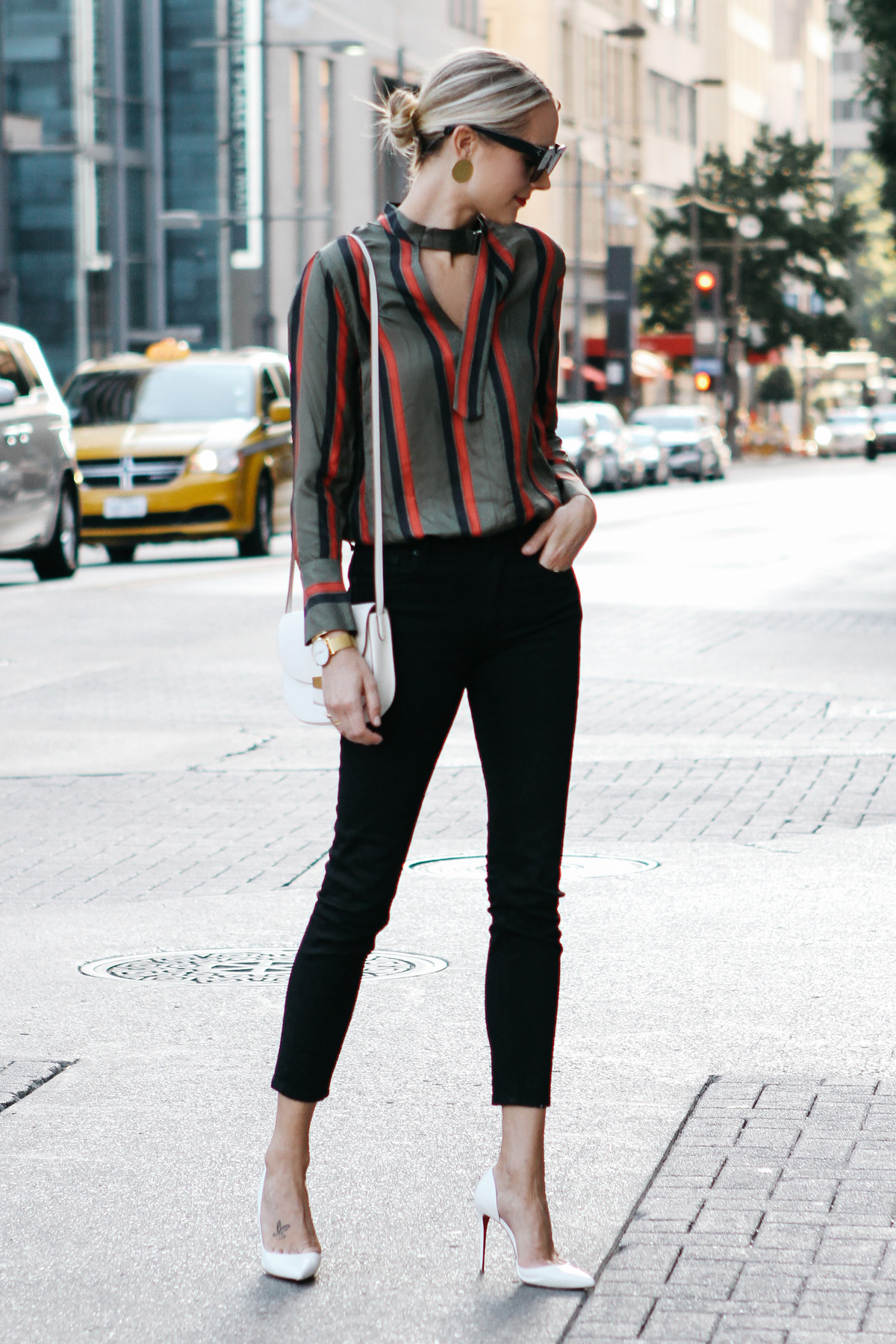 Shopbop has amazing timing. Seriously, it's like they can read all of our minds. They almost always have an amazing sale at the beginning of fall! So whether you need a winter coat, cozy sweaters, feminine tops, or all the booties, the Shopbop sale is your next stop.
For example, this fun and sophisticated fall blouse by Equipment is a fall wardrobe must-have. Olive, red, and black contrasting stripes make this silk top a looker. Plus, the adjustable neckline detail adds an element of edge to this gorgeous top. And paired with black denim, creates an overall cool, effortless, and eye-grabbing look.
The great thing about the Shopbop sale is the more you spend, the more you save (20% off up to $500 / 25% off $500+)! So, you can load up on all the fall pieces you've been coveting for less than you'd normally spend! Truly, if you've been waiting to make a mini shopping spree this season, now's the time. Below, I've highlighted some of my personal favorite items from the Shopbop sale or you can also browse here. Check them out and get ready to fall in love!
Use code EOTS17. Sale ends Friday 9/29/2017 
Top: Equipment (wearing size XS / also here) | Denim: Everlane c/o (similar) | Heels: Christian Louboutin (similar) | Handbag: Celine (similar) |
Sunglasses: Celine (similar) | Earrings: Shopbop | Watch: Larsson & Jennings (similar) | Bracelet: Similar

Photos: KRLMYR