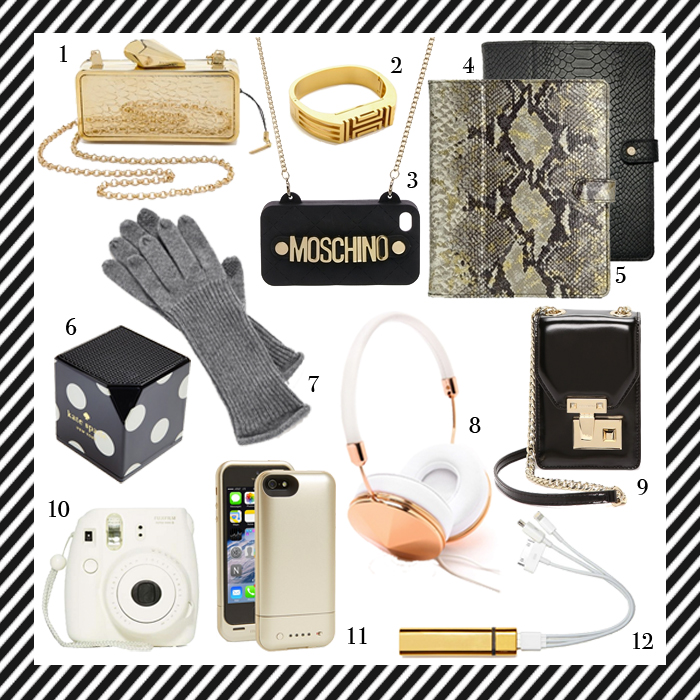 1: Crossbody iPhone Clutch| 2: Fitbit | 3: Crossbody iPhone Case | 4: Black iPad Case | 5: Python iPad Case |
6: Bluetooth Speaker | 7: Touch Tech Gloves| 8: Headphones | 9: Phone Clutch | 10: Instant Camera |
1: iPhone Charging Case | 12: Portable Charger
Gadgets. They may not be first thought of  as "glamourous", but today's gift guide will show you otherwise. When it comes to tech gear, you want to make sure the materials coordinate with the rest of your look. Think, gold, black, white, lacquered, texture, etc. I already own the python iPad case, and I'm obsessed. The iPhone Charging Case and Portable Charger are perfect for the gal on the go. What about a night out? Try one of the chic crossbody cases for a minimal look. These are the perfect tech gifts for your mom, sister, daughter, niece, best friend, or any of the glam gadget gals in your life.
Happy Shopping!
XO!