Last year I made my first trip to Telluride for a ski vacation and immediately fell in love! The town is so charming, the food is excellent, the views are amazing, and of course the skiing is second to none. I couldn't wait to get back, so I planned a quick weekend getaway with my friend Merritt since she had never been. This weekend we will be enjoying the sun, snow, and après skiing of course. Be sure to follow along on Instagram as I will be sharing more behind the scenes content of our trip.
Here's what's in my suitcase.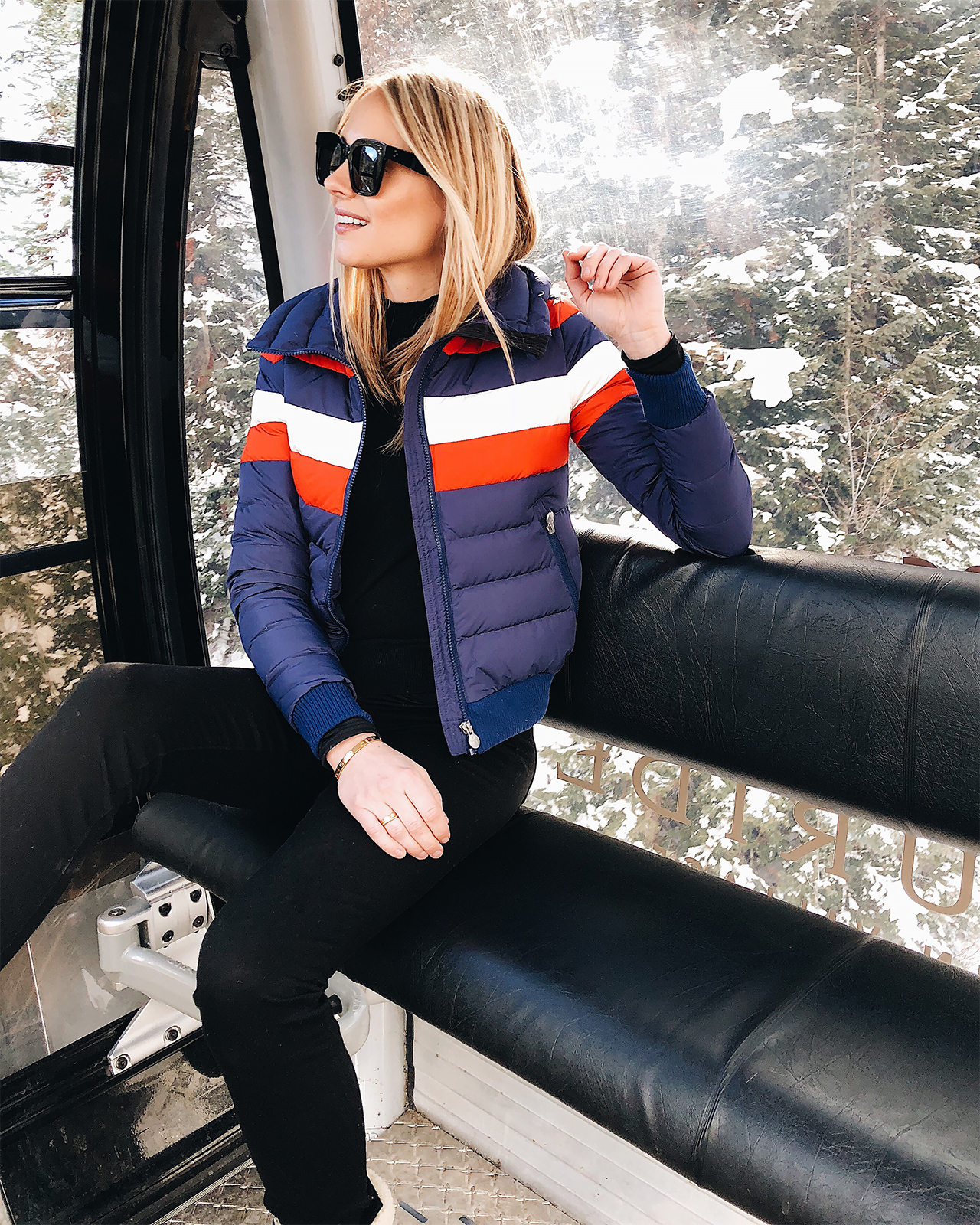 Faux Fur Ski Jacket // $180
I've always skied in head-to-toe black, so this year I wanted to change it up a bit. As soon as I saw this white ski jacket by Topshop, I had to get it. It kept me SO warm during a full day of skiing.
Neck Gaiter // $45
It can get windy on the lifts as well as skiing down the mountain, so I always wear a neck gaiter to protect and keep my face warm.
SPF 50 Sunscreen // $19
This oil-free, water-resistant sunscreen will protect your skin all day and help keep hydrated.
Crewneck Base Layer // $40
Layering is key to stay warm while skiing and I have found Hot Chillys to be the best for comfort and warmth. 
GORE-TEX Under Mitt // $70
I used to always wear gloves instead of mittens while skiing because I thought they were warmer. However after freezing temperatures last year, I was recommended to try mittens and my hands have never been warmer.