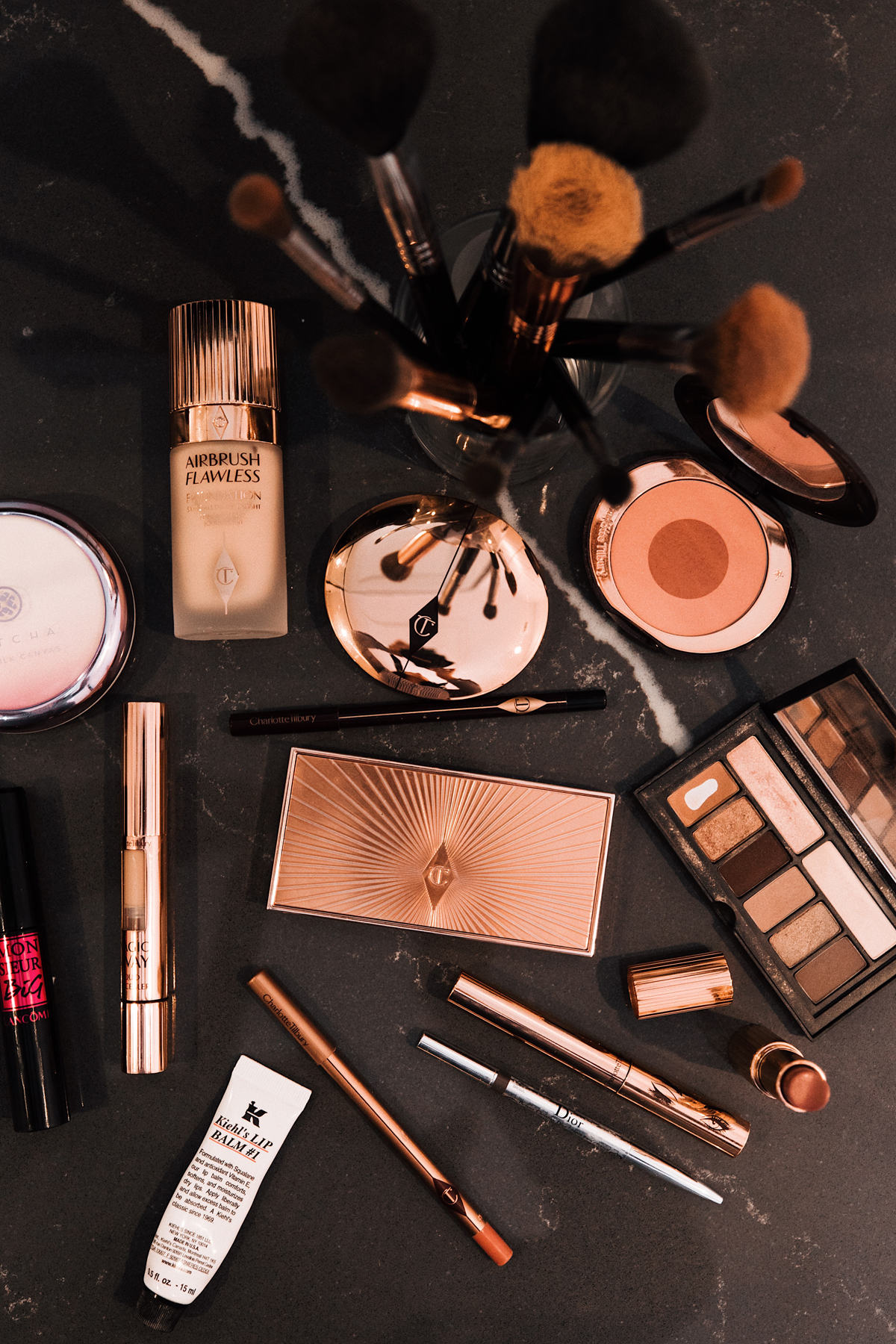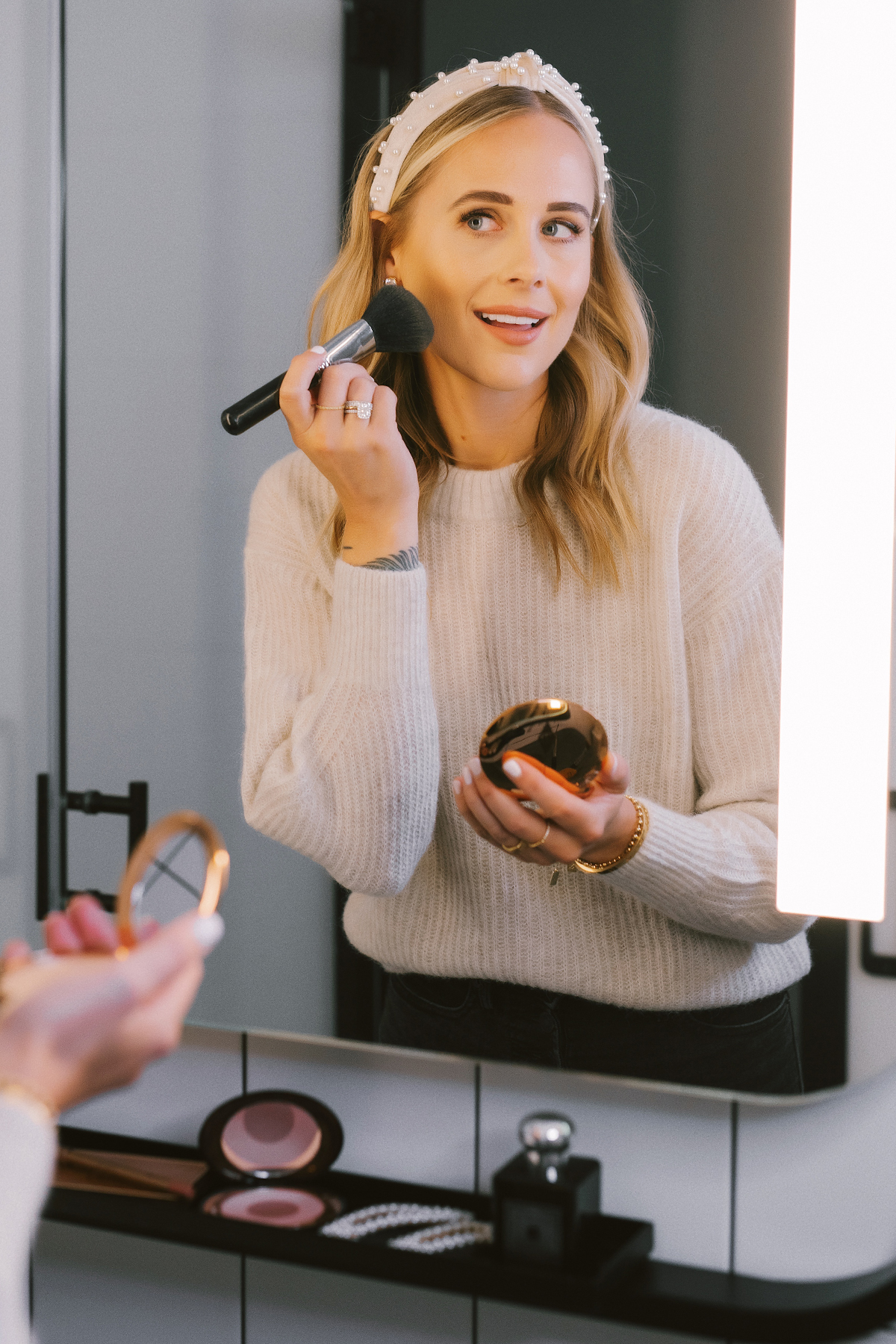 I've been getting so many questions about my everyday makeup routine, so I wanted to take the time to talk about each product, especially since the Sephora Holiday Bonus Event is happening right now! This is a great opportunity to save on some of your favorite beauty products, or try out something new!
What is the Sephora Holiday Bonus Event?
This is a time in which Sephora offers savings both online and in-store (unlimited use). Don't miss out on this great excuse to splurge, restock your current favorites or discover something new! Use code HOLIDAYSAVE to redeem online and in store (please note, some exclusions apply).
Rouge members get 20% off purchase in store and online. Use code HOLIDAYSAVE

VIB members get 15% off purchase in store and online. Use code

HOLIDAYSAVE

Insiders get 10% off purchase in store and online. Use code

HOLIDAYSAVE
Not a Beauty Insider Member yet? What are you waiting for!? Learn more about the event and how to sign up by visiting Sephora (it's FREE to join)! Once you sign up you'll be eligible for discounts, promotions, birthday gifts, and so much more! Some of the perks one receives when signed-up are discounts and promotions, free makeovers, etc.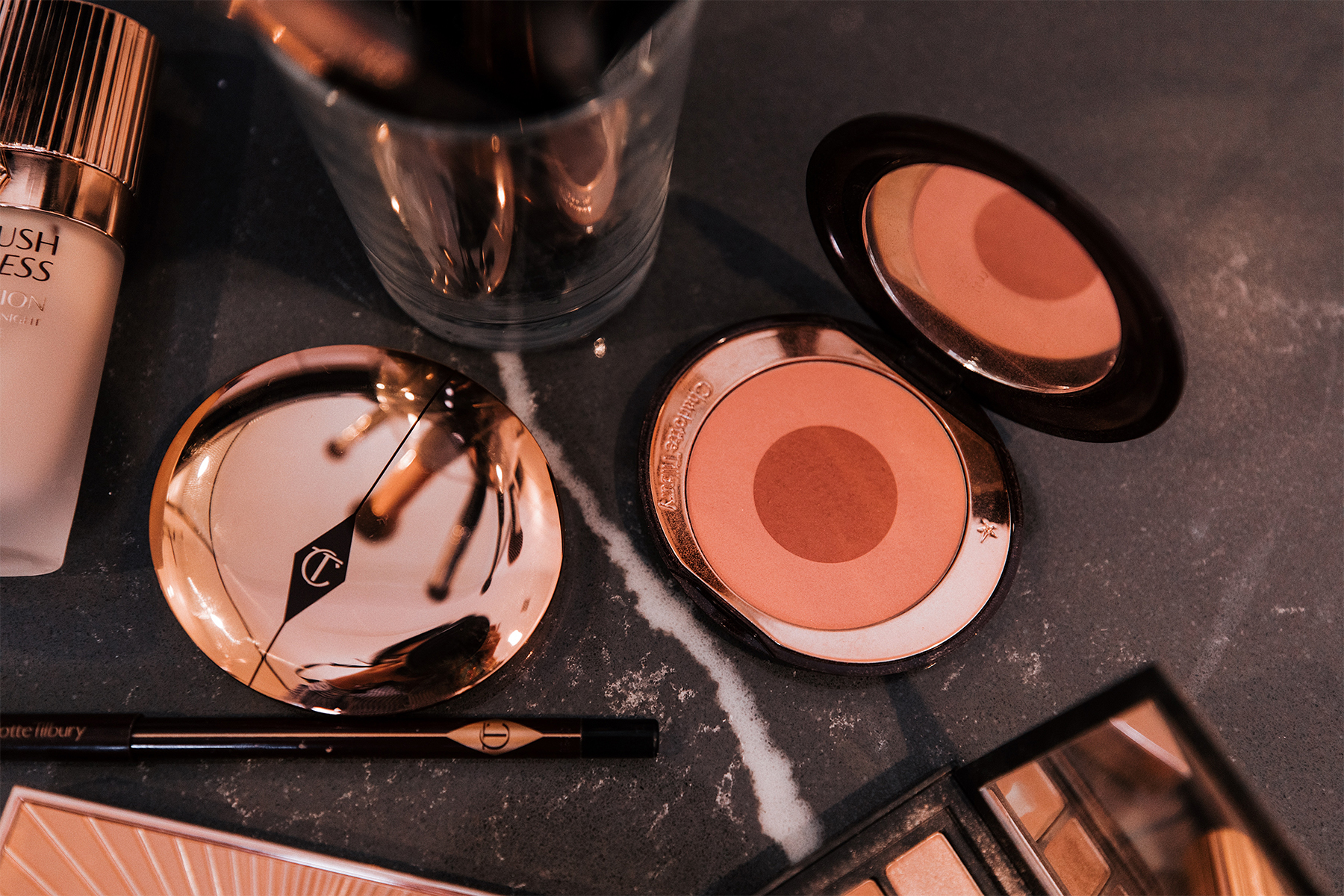 I start with this primer and as someone who has never really believed in primer, trust me when I say this is the one you want! it keeps my makeup looking flawless all day and literally feels like you're putting silk on your face! It blurs imperfections for a soft-focus finish, increases the longevity of makeup, and guards your skin against acne and pollution.
Next up is foundation. I just got this during my last trip to Sephora, but i'm already obsessed and it has become a part of my everyday makeup routine. Its long-lasting, weightless, and gives a flawless finish! I wear shade 4.
After foundation, I apply my concealer. I have been using this concealer since it launched and to this day its still one of my favorites! It gives great coverage, has an easy-to-use sponge applicator and never looks cakey! I wear shade 3. If I have more than 10 minutes to get ready I use my tried and true double-concealer method, but if I'm in a hurry I'll just use Charlotte's Magic Wand Concealer.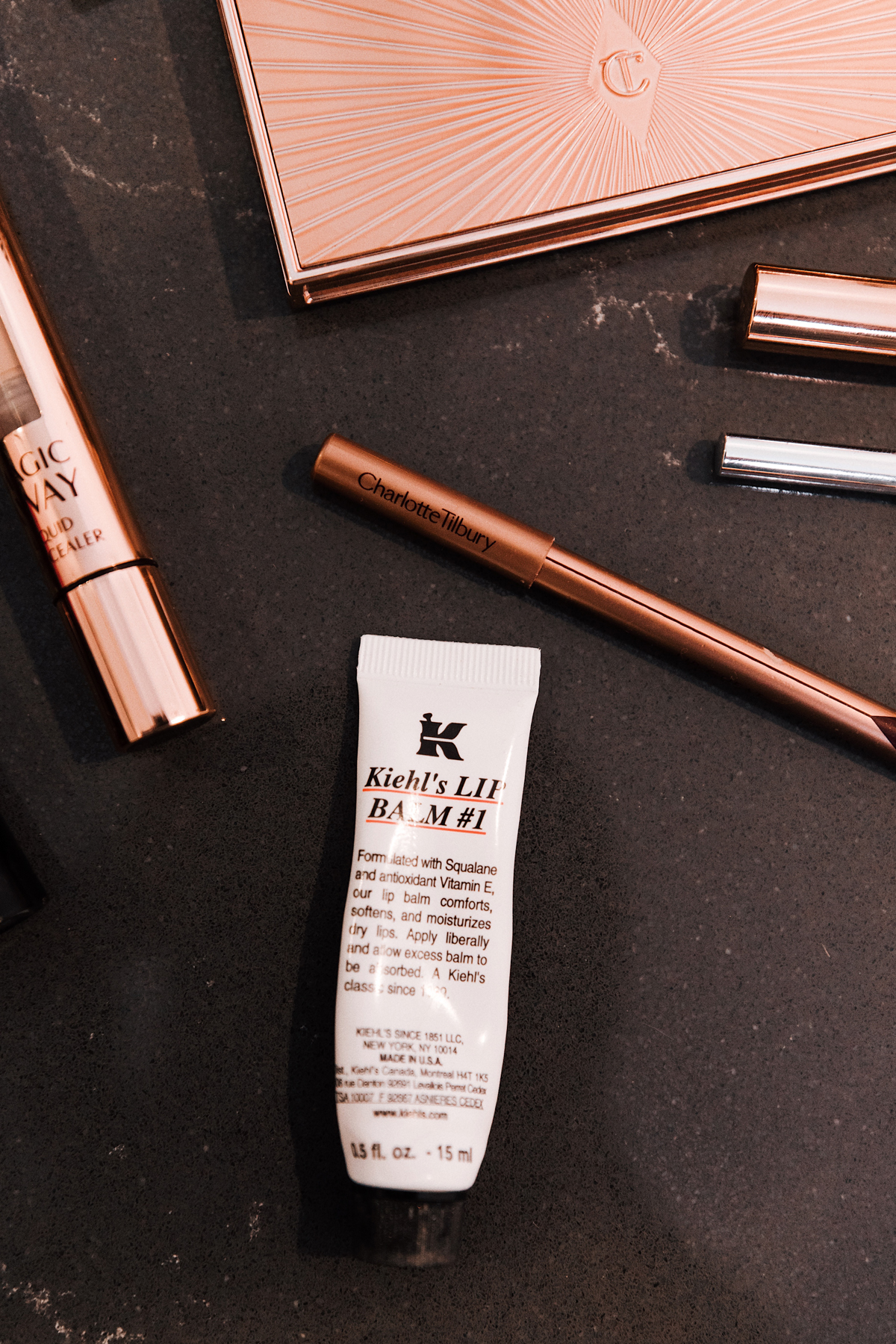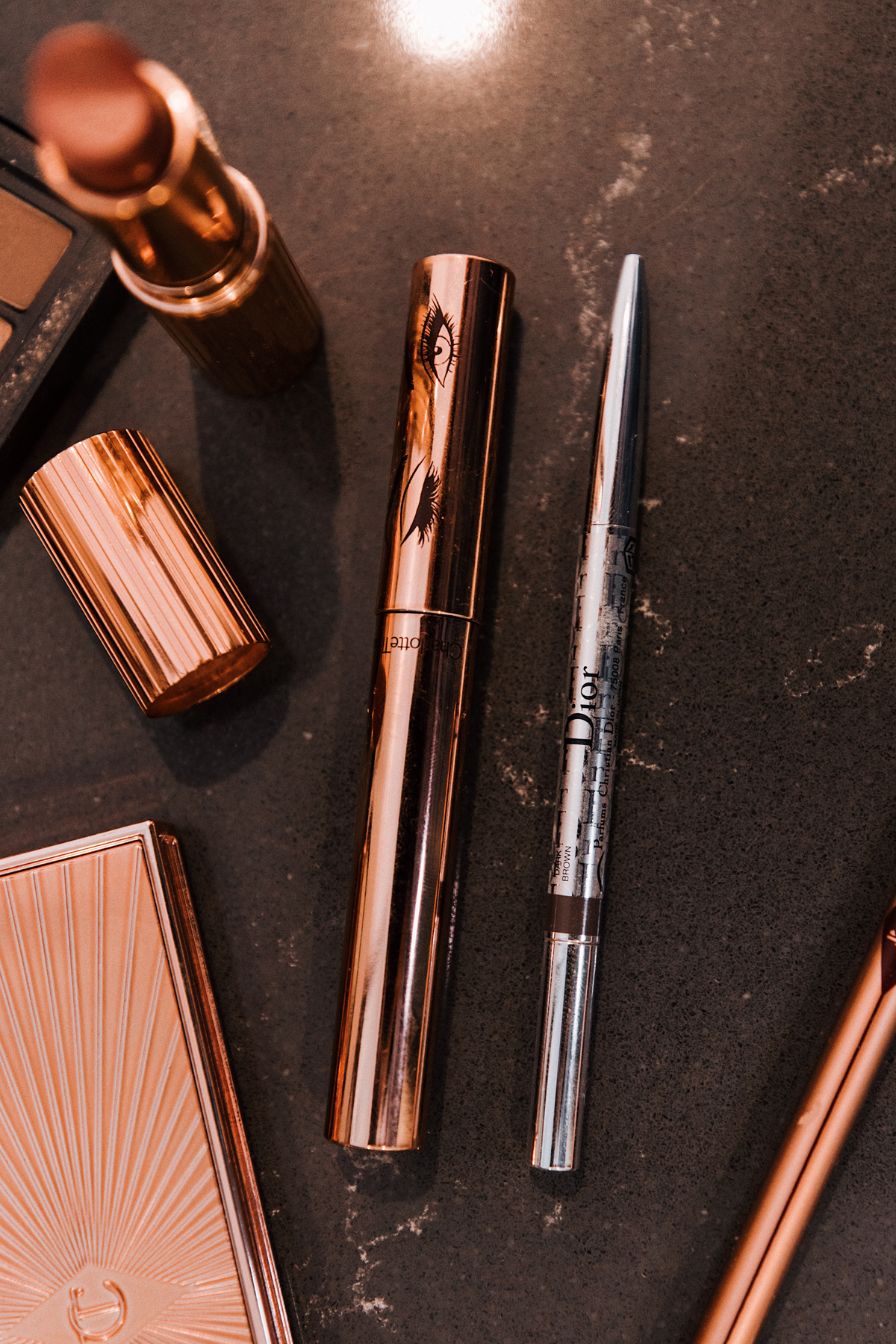 Then I need to set everything with a powder. This is probably my #1 favorite powder I've ever used. Its an ultra-fine setting powder that blurs imperfections and visibly reduces shine. I wear shade 2.
Following the setting powder, is this Charlotte Tilbury bronze/highlighter duo is convenient - I'm all about 2-in-1 products. Its effortless and gives just the right amount of bronze and highlight. Don't let the word contour scare you (I don't contour the way the beauty professionals do), I just apply the bronzer under my cheek bone and the highlighter to the top of my cheek bone. It's super simple but gives a really natural glow. I wear shade fair medium.
After bronzer/highligher I add a little blush just to the apples of my cheeks for a soft subtle color. I wear color "sex on fire".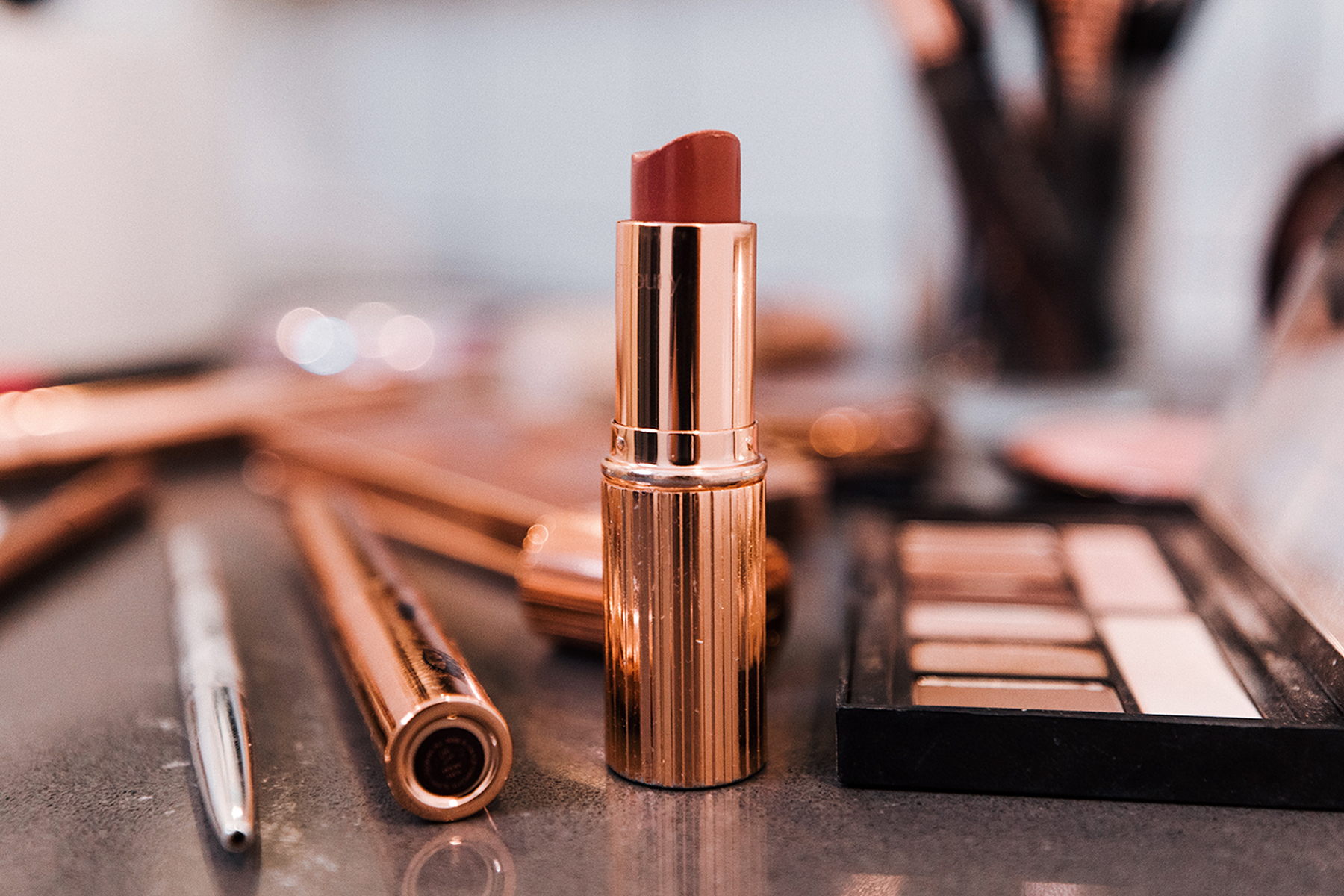 I'm pretty simple when it comes to eyeshadow, and this is definitely my favorite eyeshadow palette ever. Most of the time I only use 2-3 colors that come in the palette, but this one I actually use all the colors because they are so good! I have the "minimalist" palette which is so fitting, and wear shades nude and cinnamon the most.
I was never very good at liquid eyeliner, but this one is fool-proof. It doesn't smudge and it stays put all day! I love the applicator and how easy it is to use! I just apply to my top lid.
I've been using the Dior brow styler for years (nothing compares). The brow pencil (styler) has the best precision and looks the most natural, plus it stays on all day. I wear universal brown (002)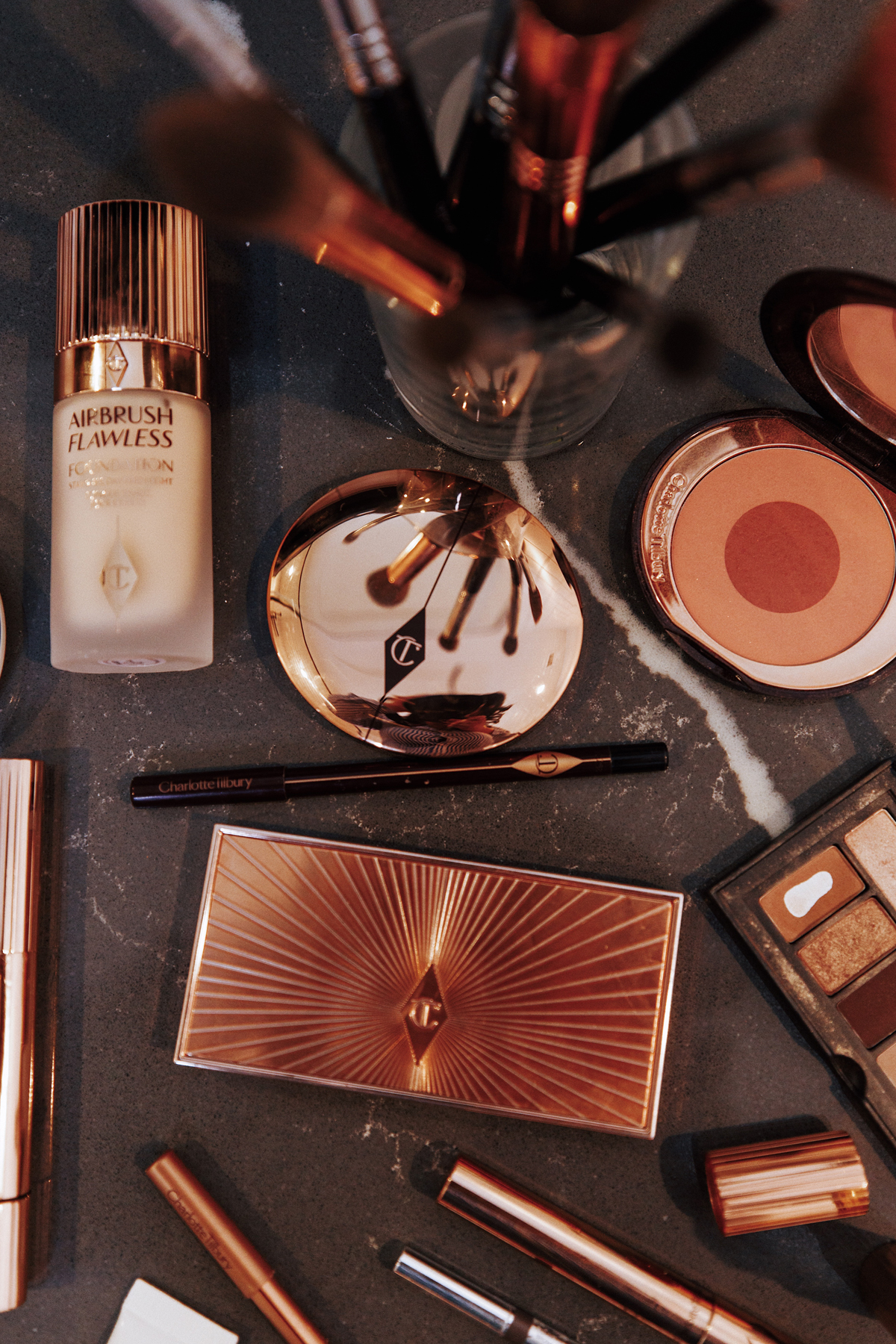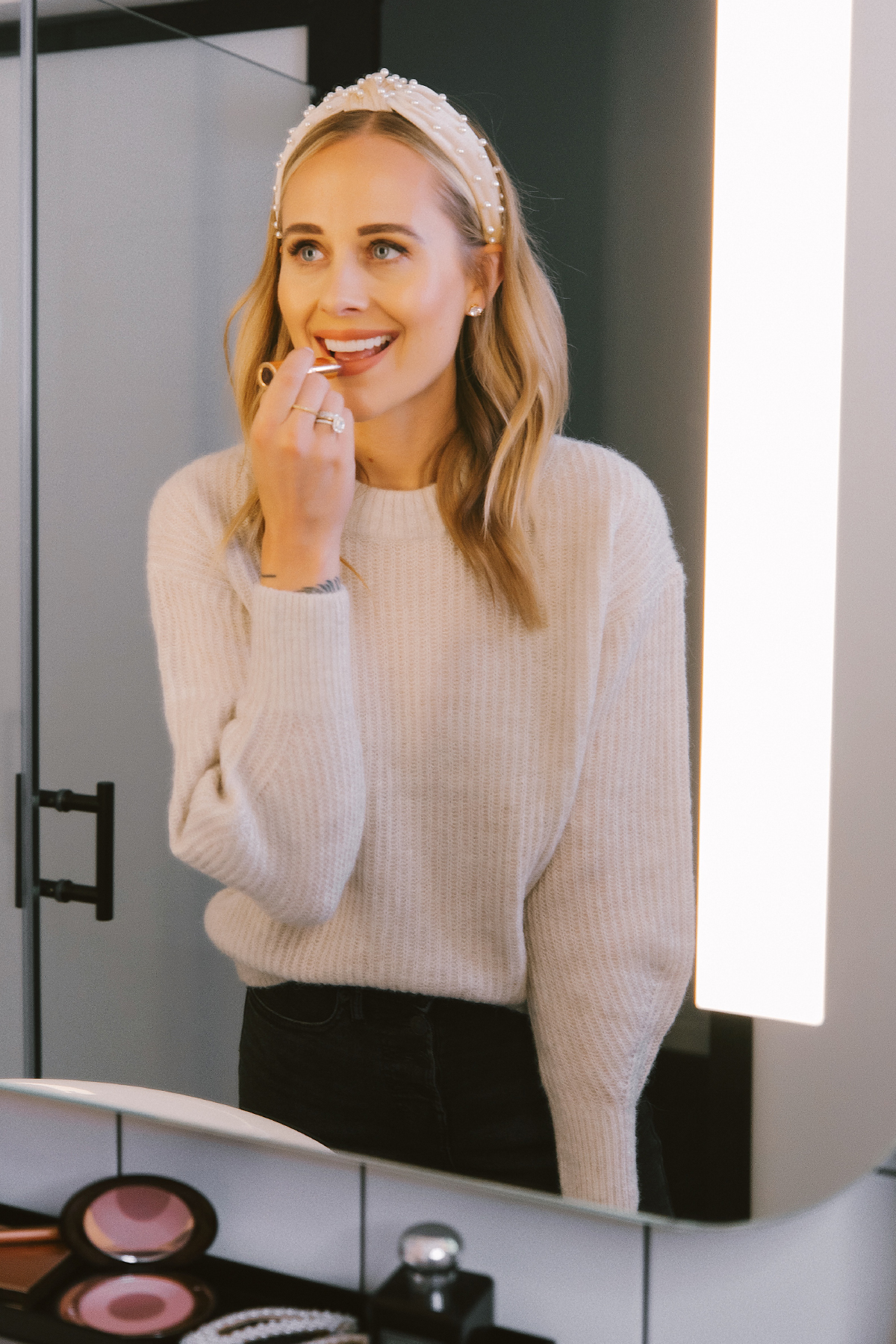 The gel helps to define just a little more, gives a more full look, and also keeps my brow hairs in place. It creates the best completed and natural look. If you have great brows already, you might be fine with just the brow gel, but if you need a little help defining the shape, I recommend the Dior pencil and the gel together. I wear Super Model (dark brown).
I will say that right now I have lash extensions (pre-wedding prep), so I haven't been wearing mascara as much (only on my bottom lashes). But when I do wear mascara, this one has been my favorite for years! I always love how full it makes my lashes look!
This is literally the best lipbalm ever. I probably have 5-6 of them floating around the house/car. I wear this every day no matter what, and always prior to applying my lipstick!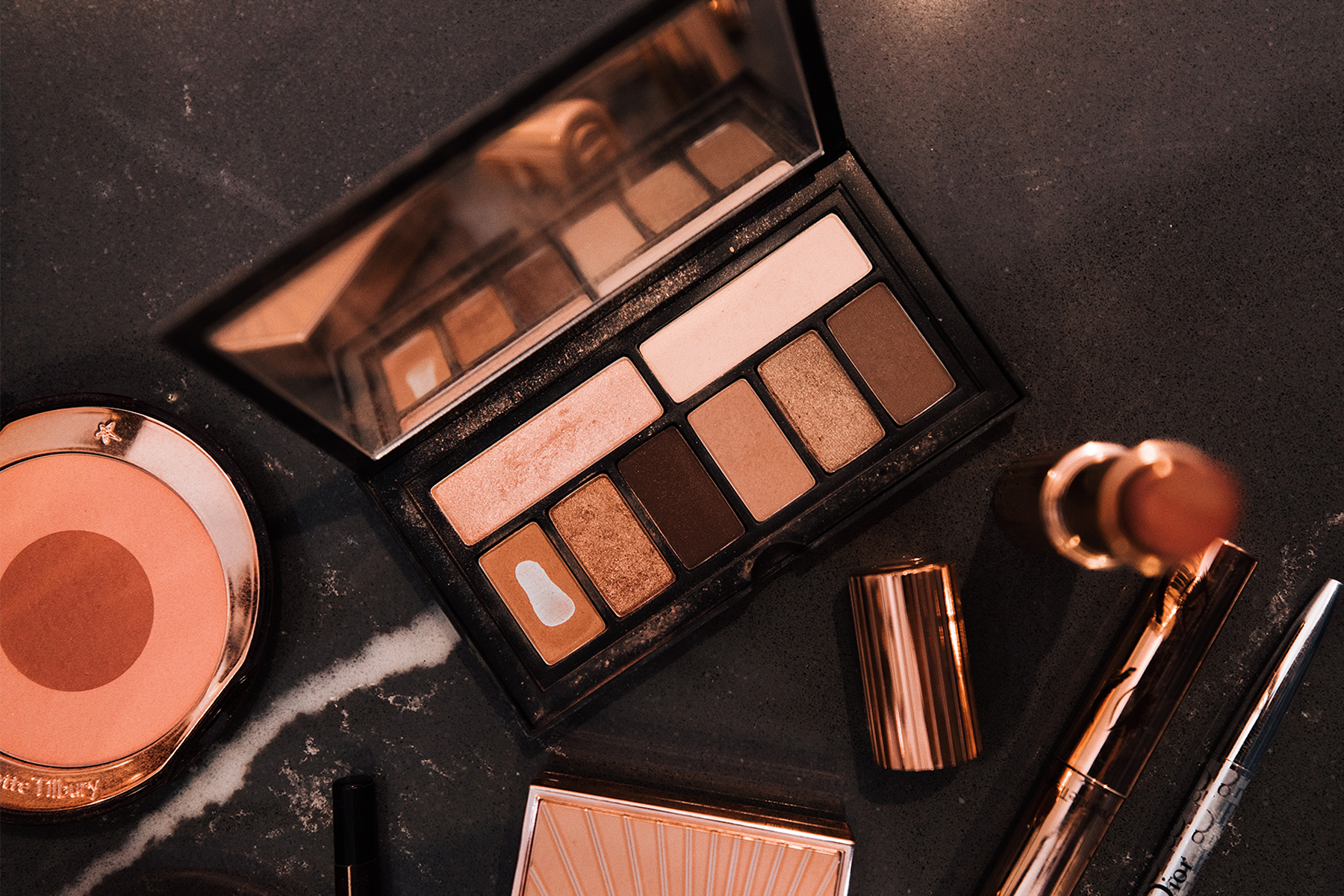 I just recently started wearing lip liner. I felt like sometimes my lipstick was looking a little sloppy bc I would apply super fast, but I found adding a nude lip liner was the perfect way to give my lips the perfect finished look! I wear shade pillow talk.
This is my go-to lipstick. It has the best hydration with a matte finish which I love. The color I wear most is "Very Victoria", it's the perfect pinky/nude.
So this technically isn't makeup, but its part of my everyday makeup/beauty routine. I always wear perfume and I just recently picked up "Oud & Bergamot" by Jo Malone. Its seriously the perfect scent for fall! This is a great gift-idea for the upcoming holiday season!