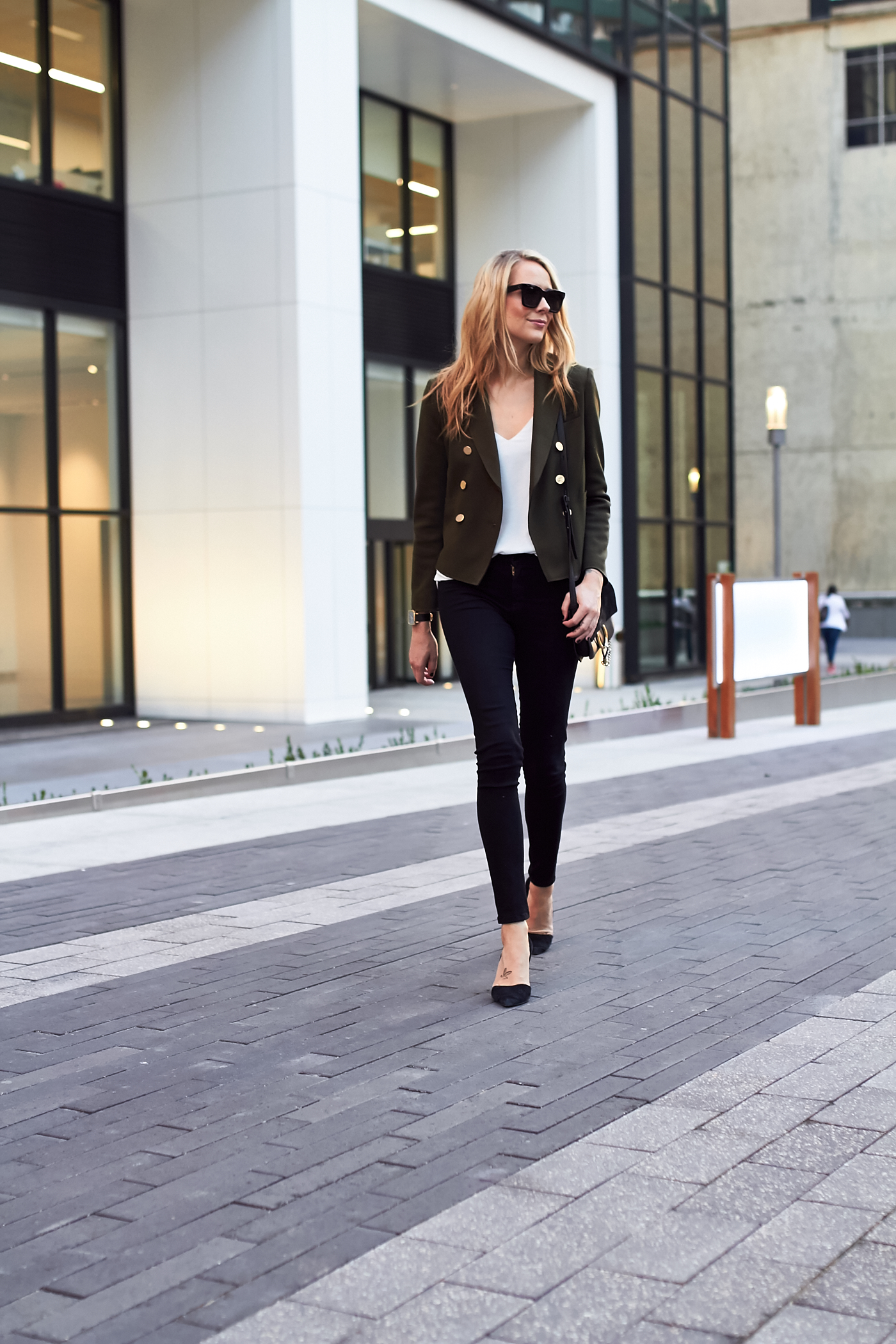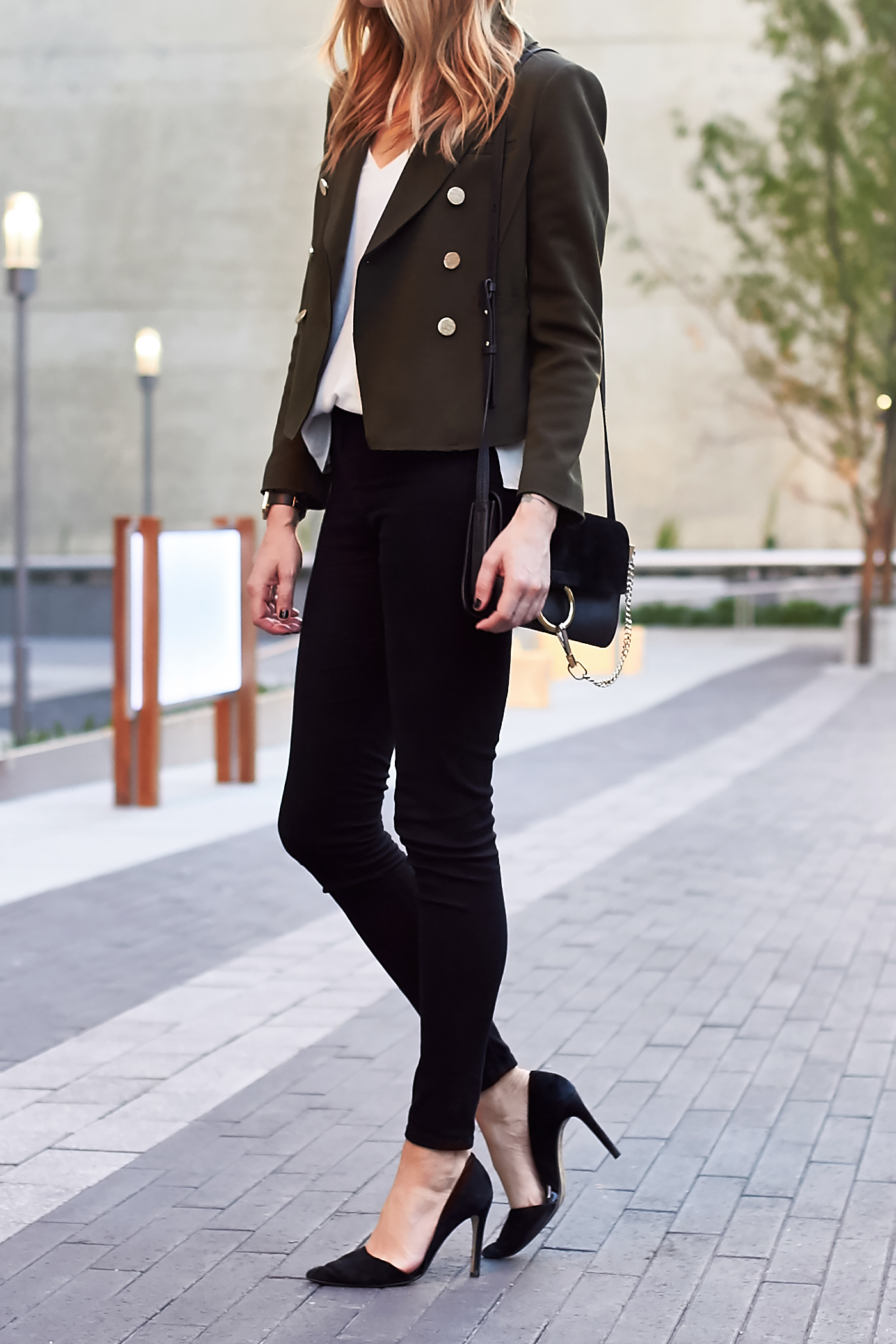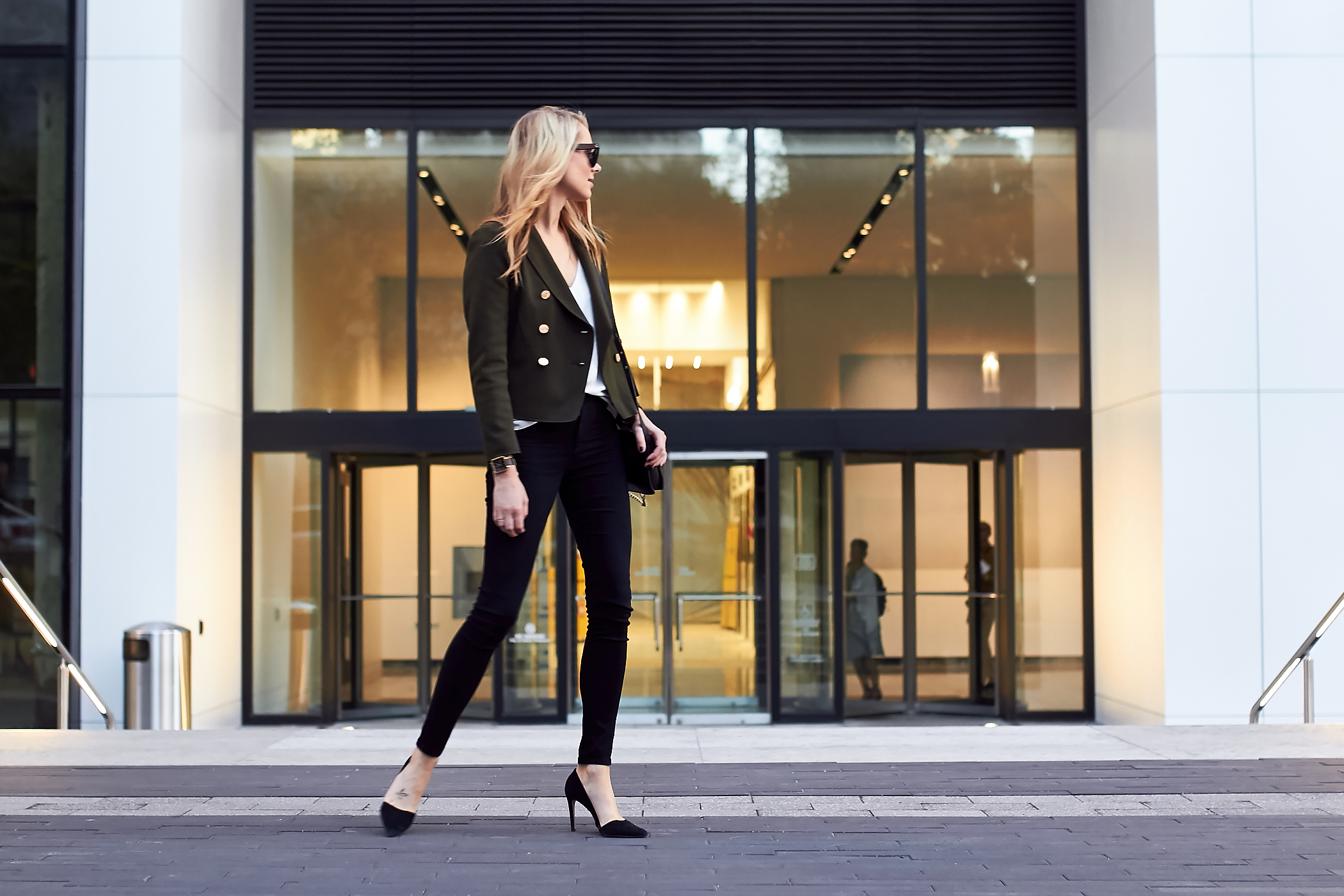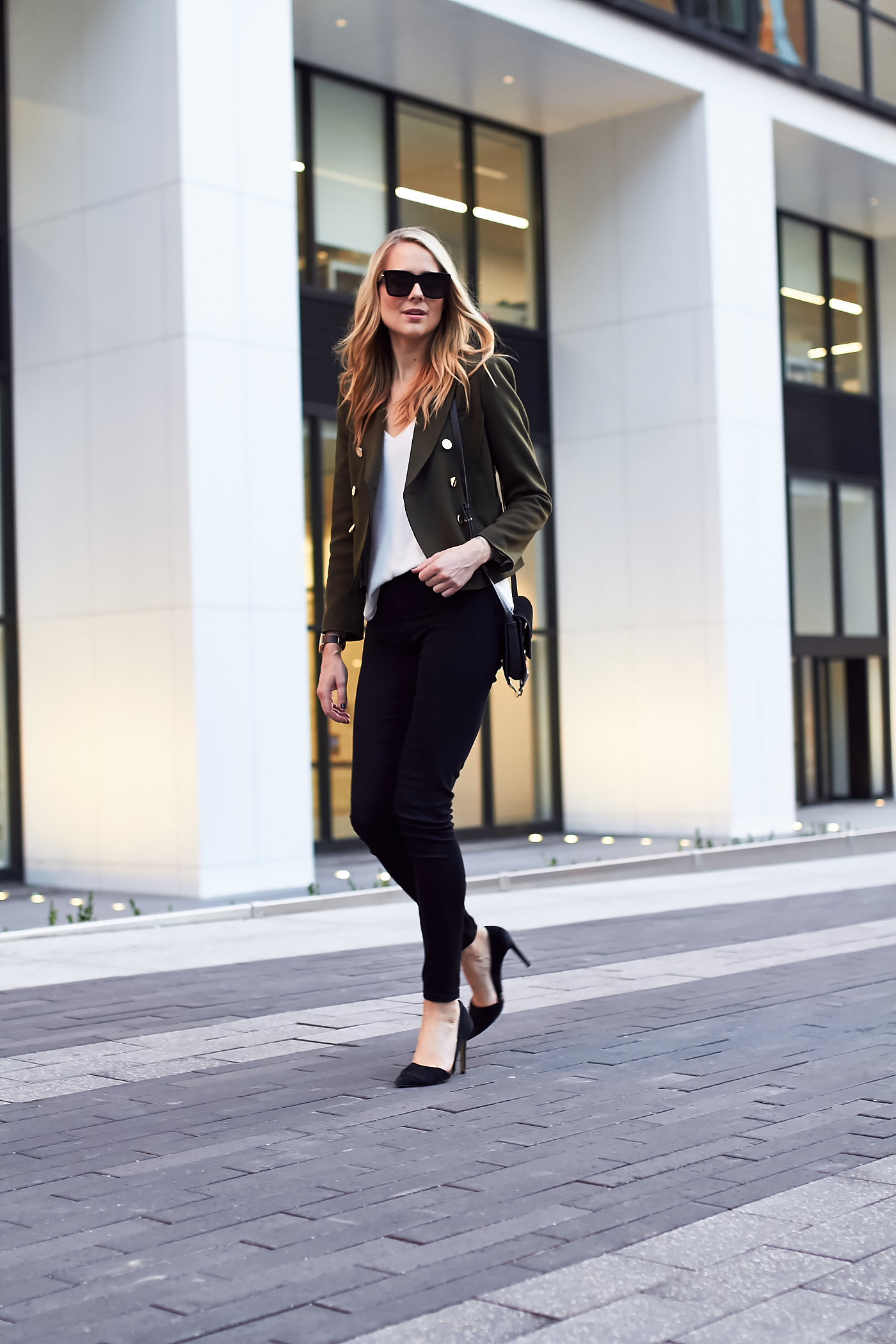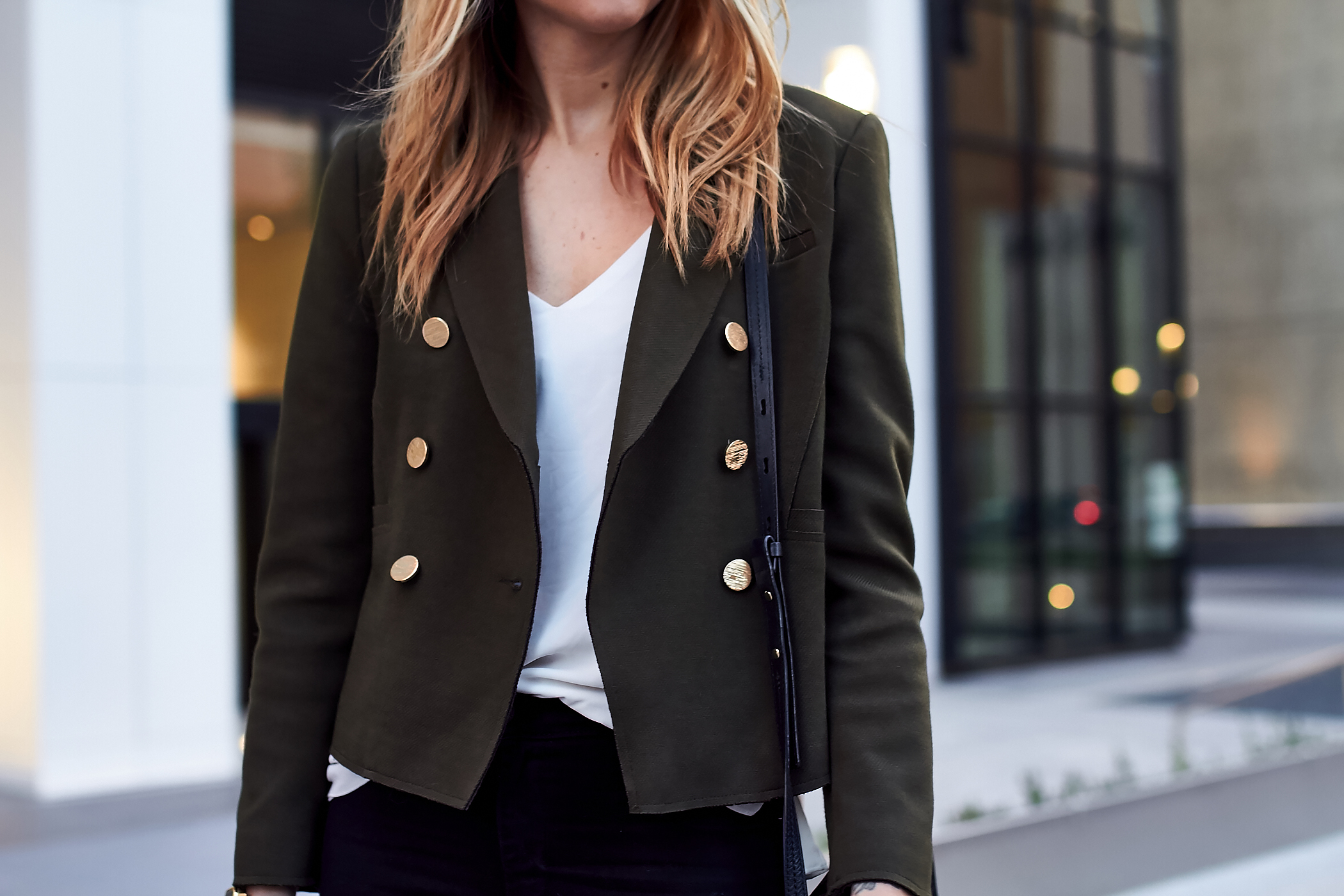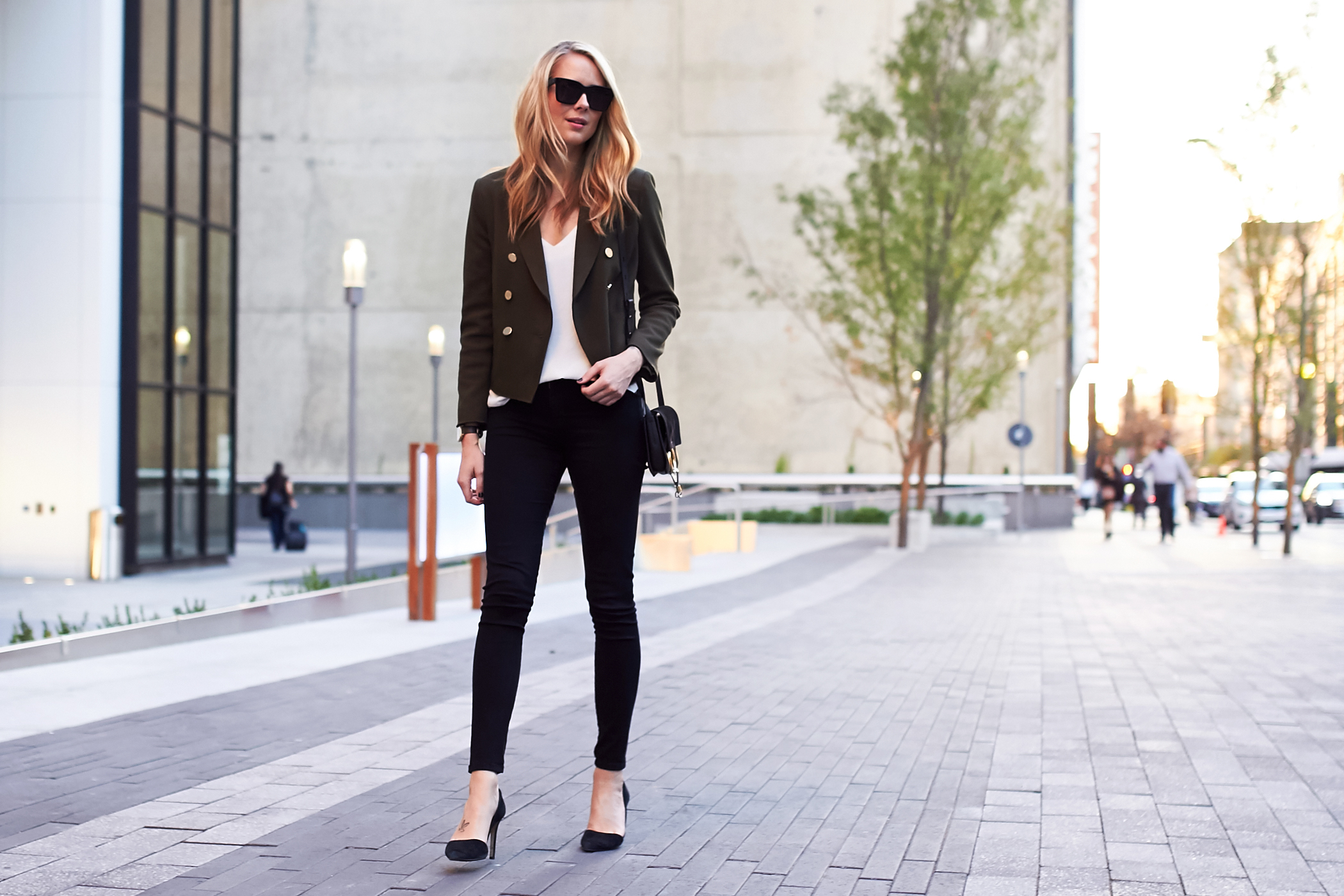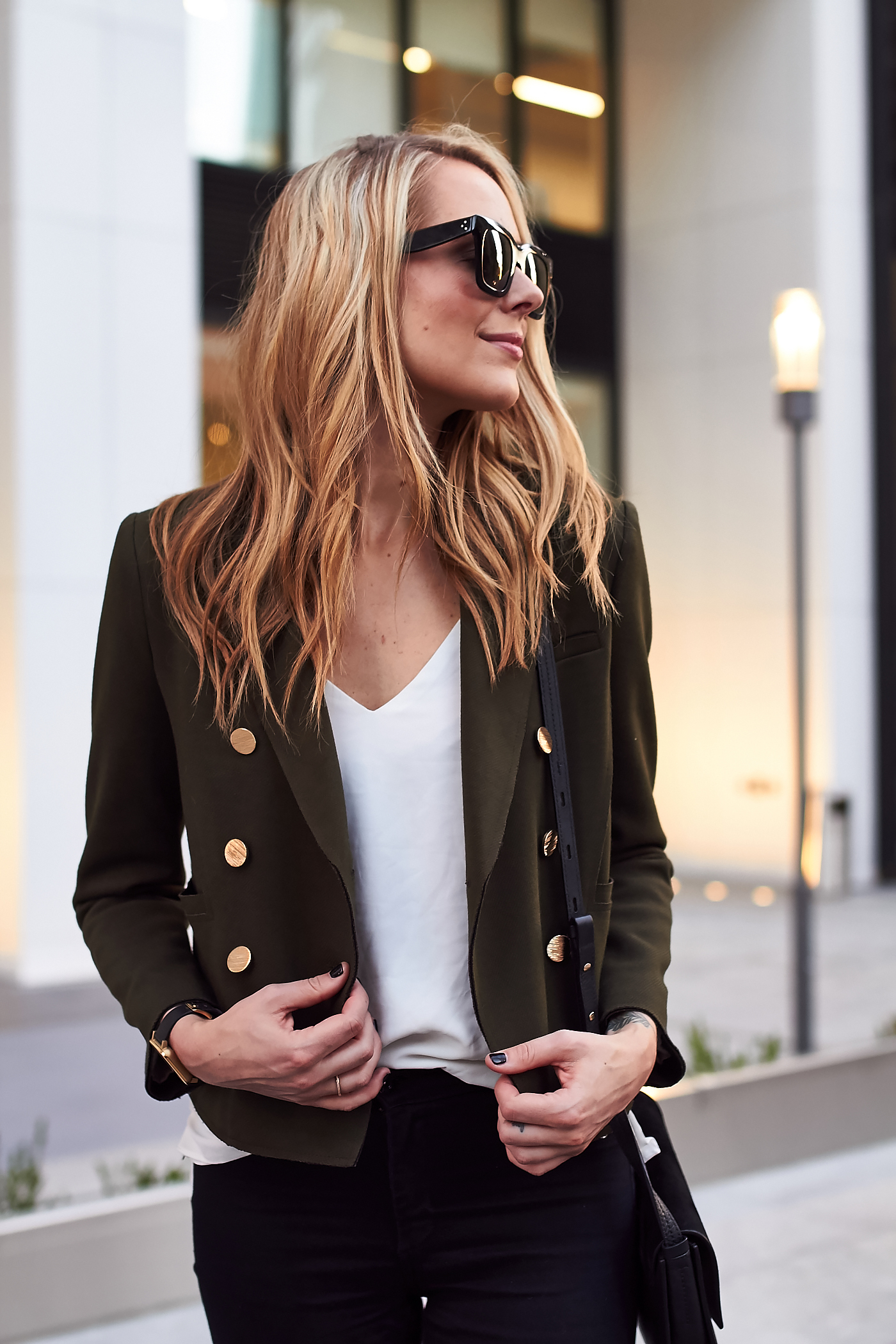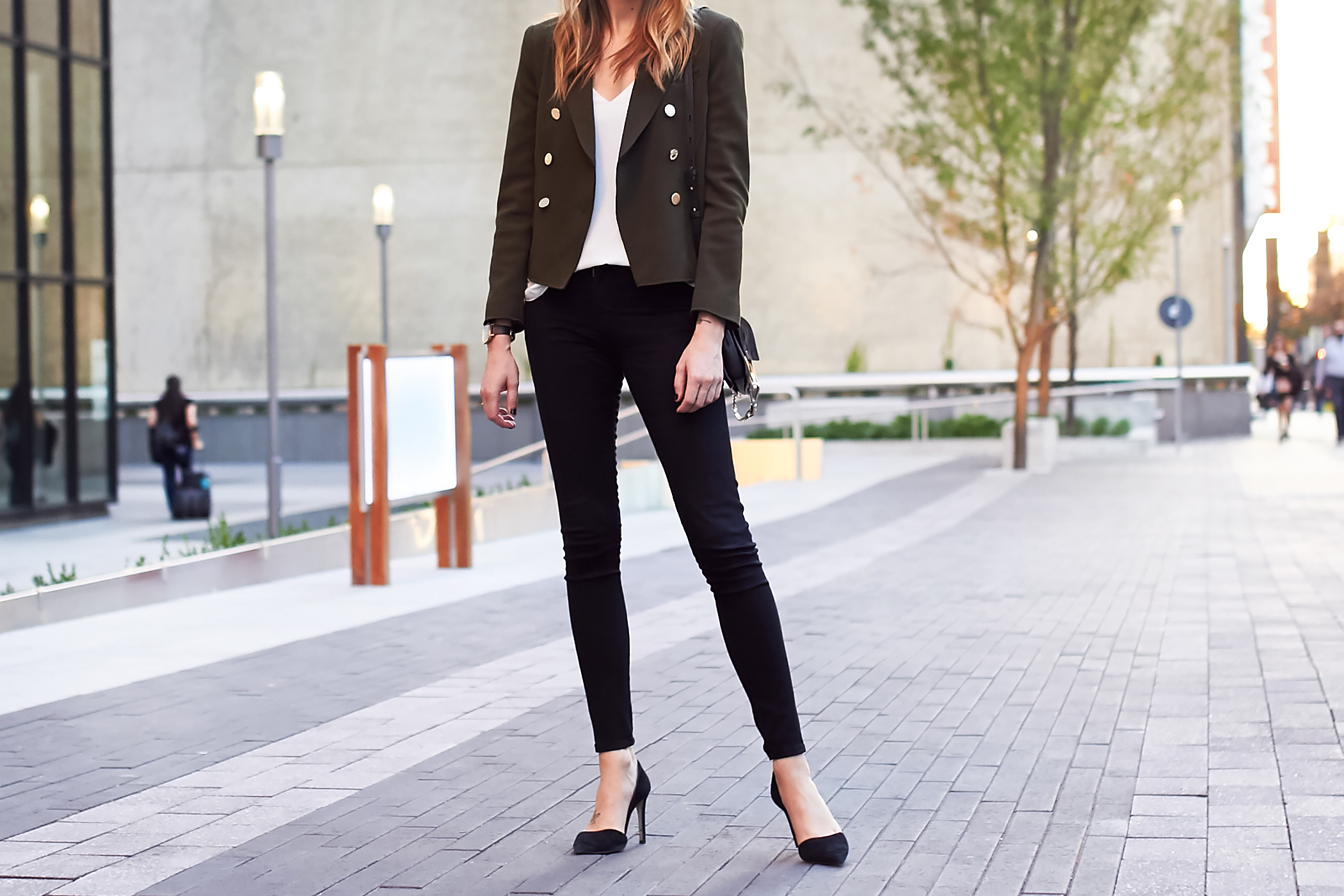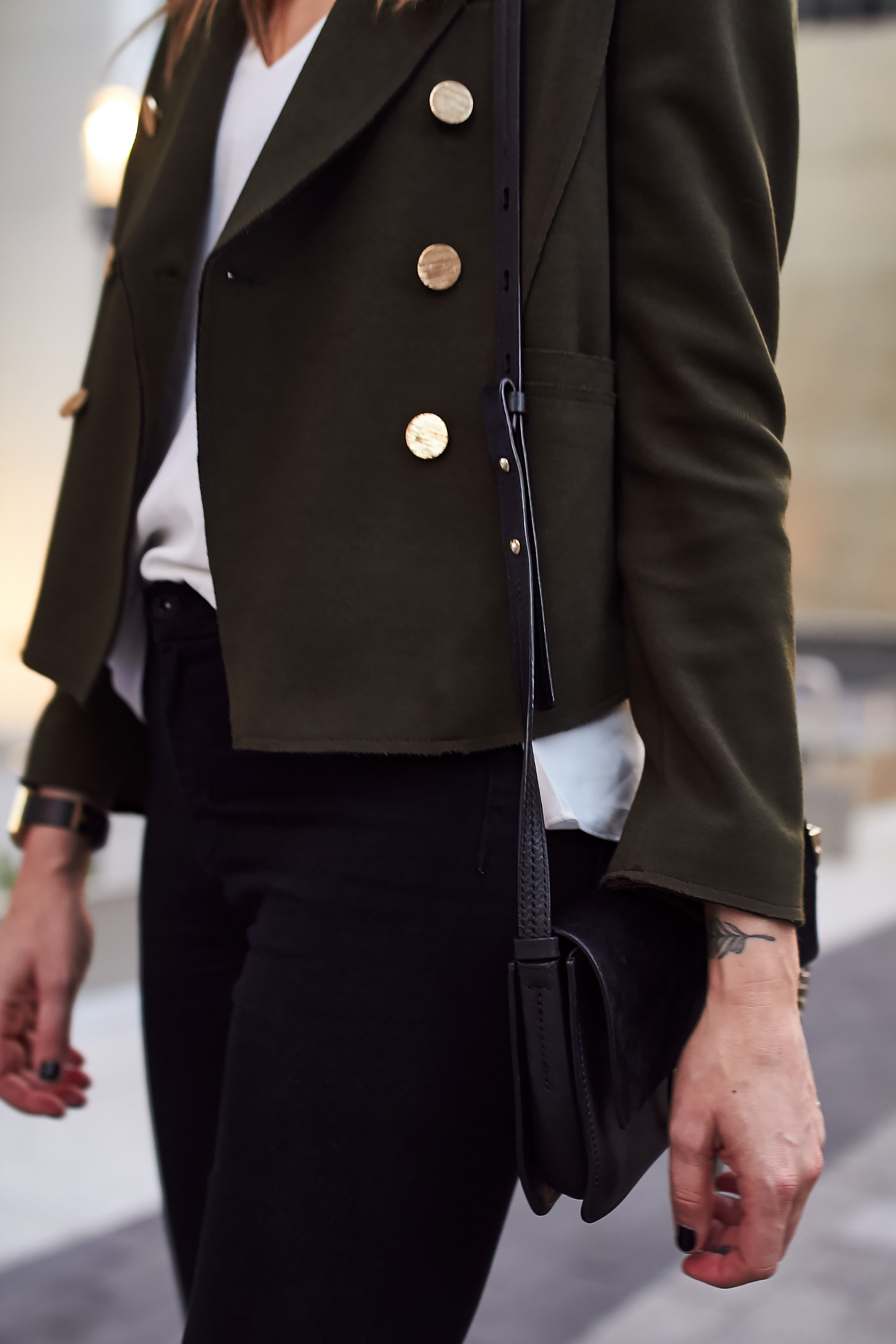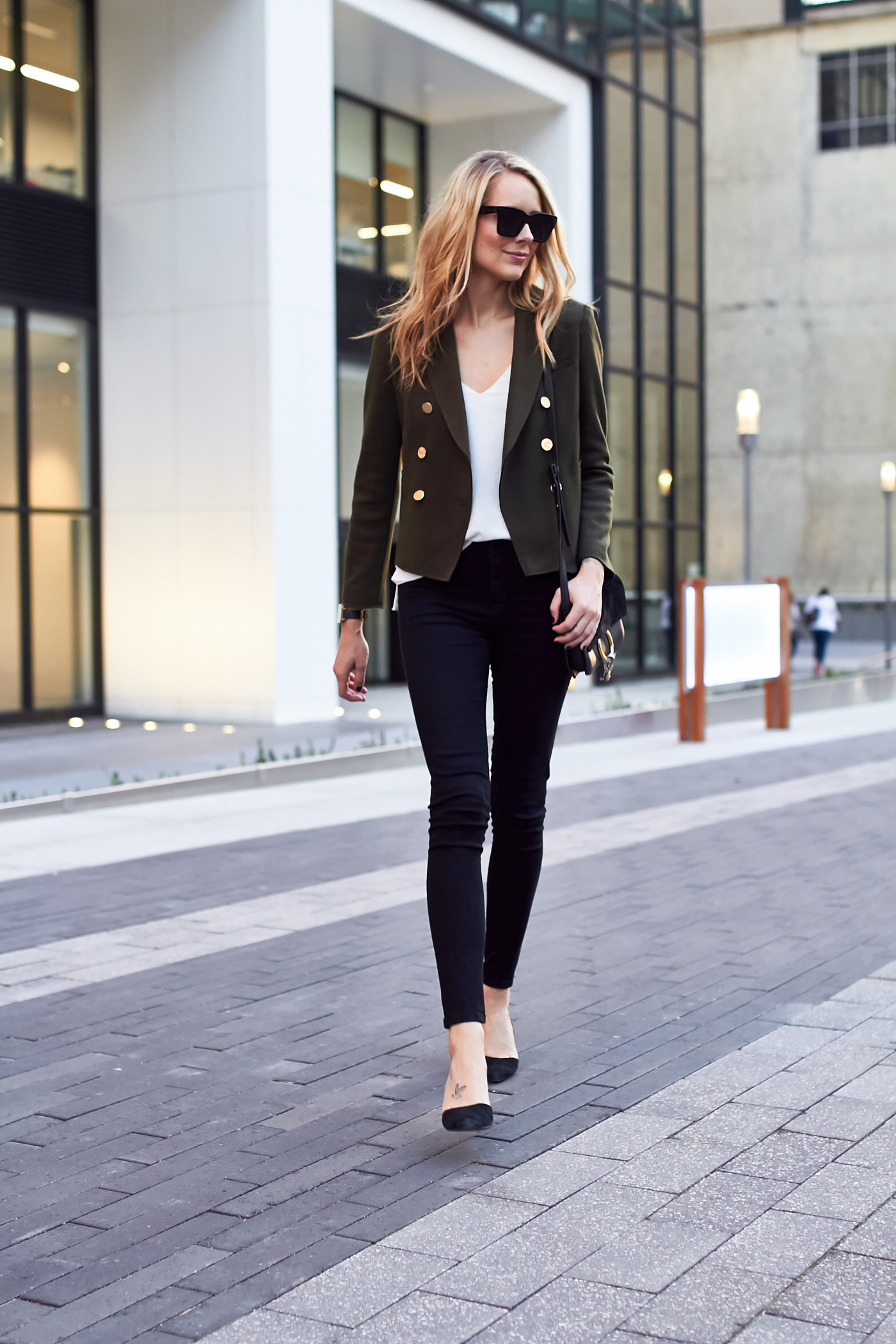 Fair warning: you're going to be seeing A LOT of fall jackets for the next couple of weeks because I literally can't get enough of them.
Light weight fall jackets are sort of like jeans – you can never have too many and each one holds a very special purpose and place in your closet. This particular jacket brings home all the awards for most perfect, military but chic, olive green jacket ever (also available in navy & red).
I absolutely love the fit, the style, and of course the gold hardware. This jacket is just cool, plain and simple. You can dress it up if that's your style, or not over think it whatsoever with your favorite pair of jeans and heels, as I did. There is literally no way for this jacket to look bad, so grab it now and thank me later!
Jacket: Topshop (also here) | Jeans: James Jeans | Tank: Topshop | Pumps: Similar | Handbag: Chloe | Sunglasses: Celine | Watch: Nixon