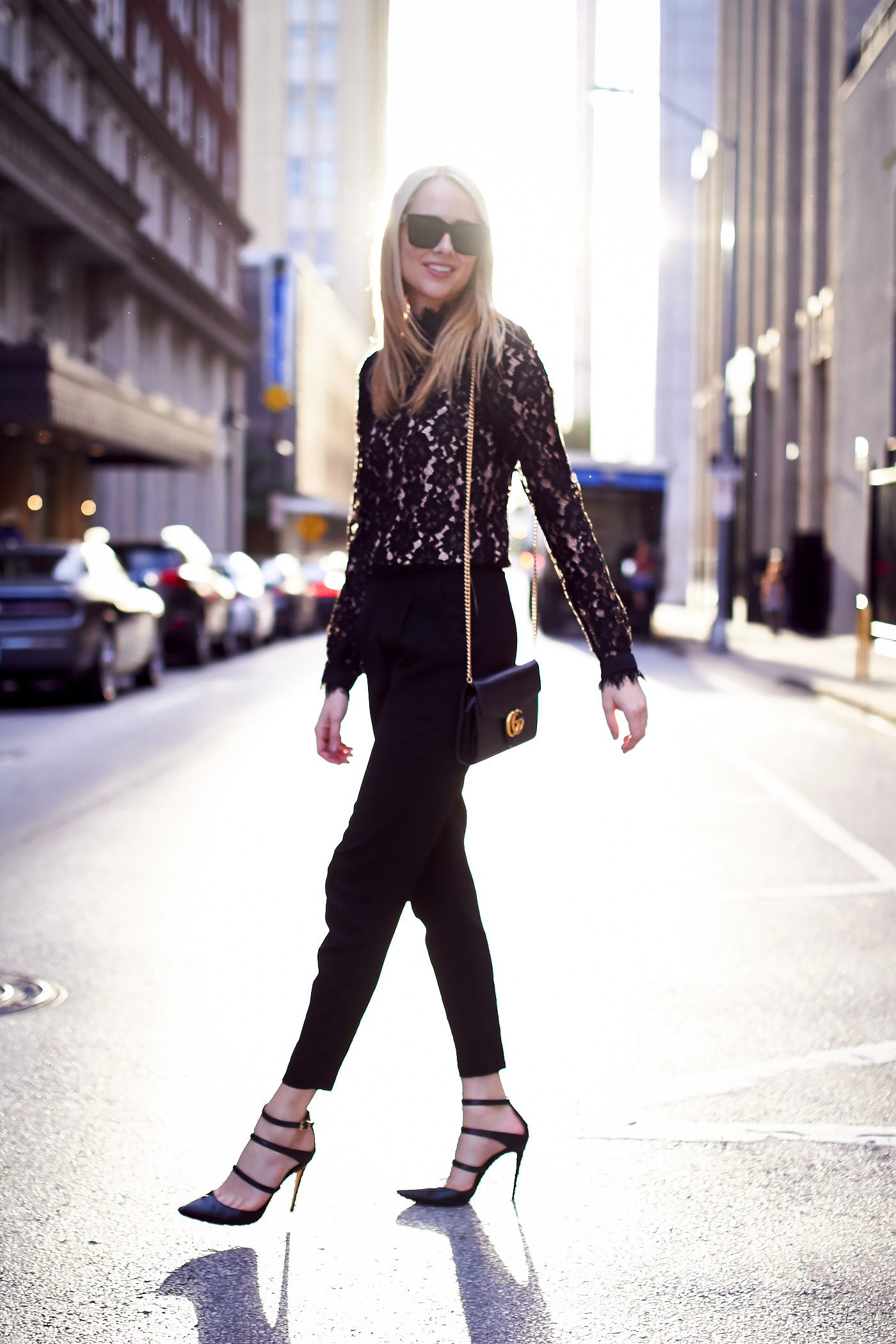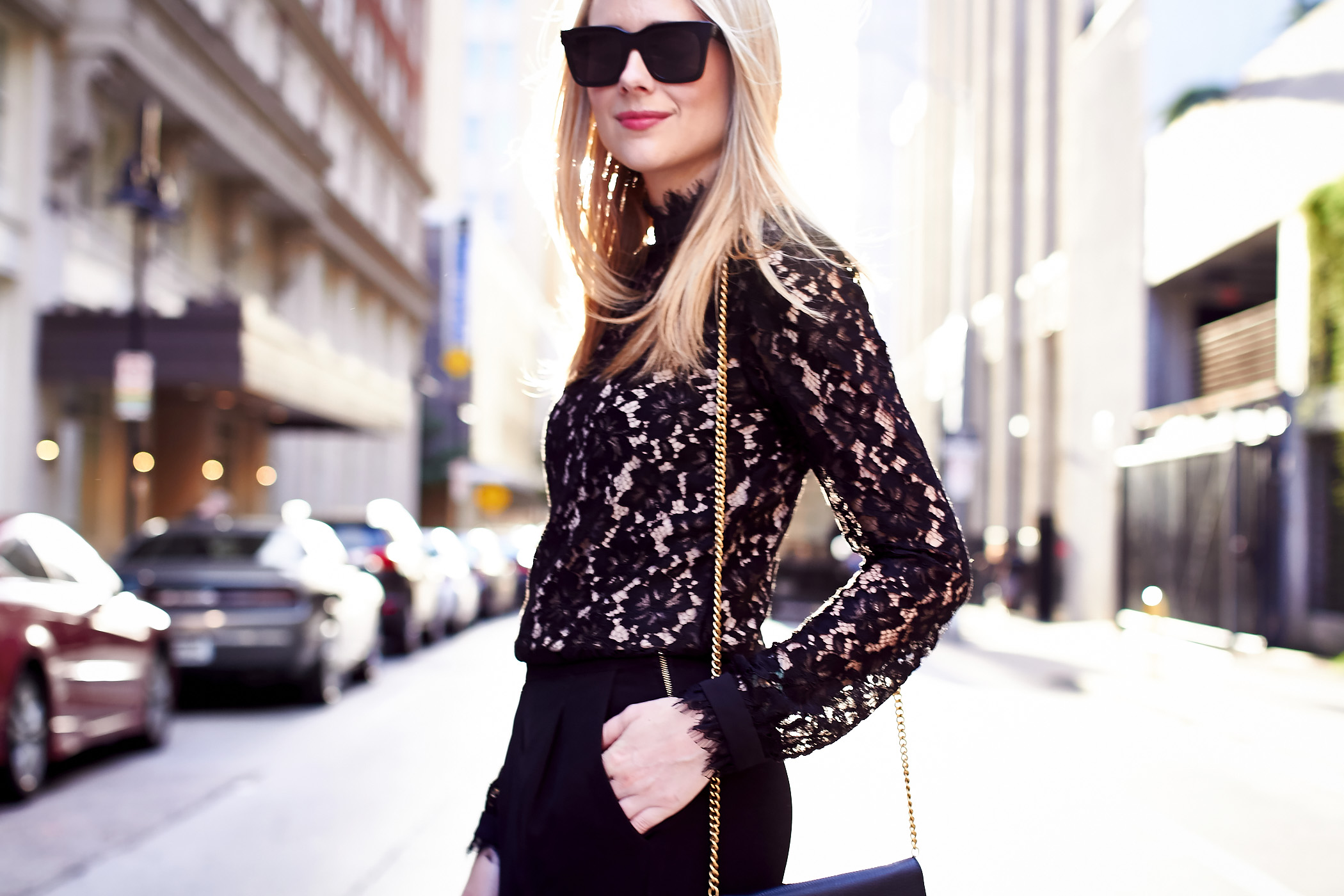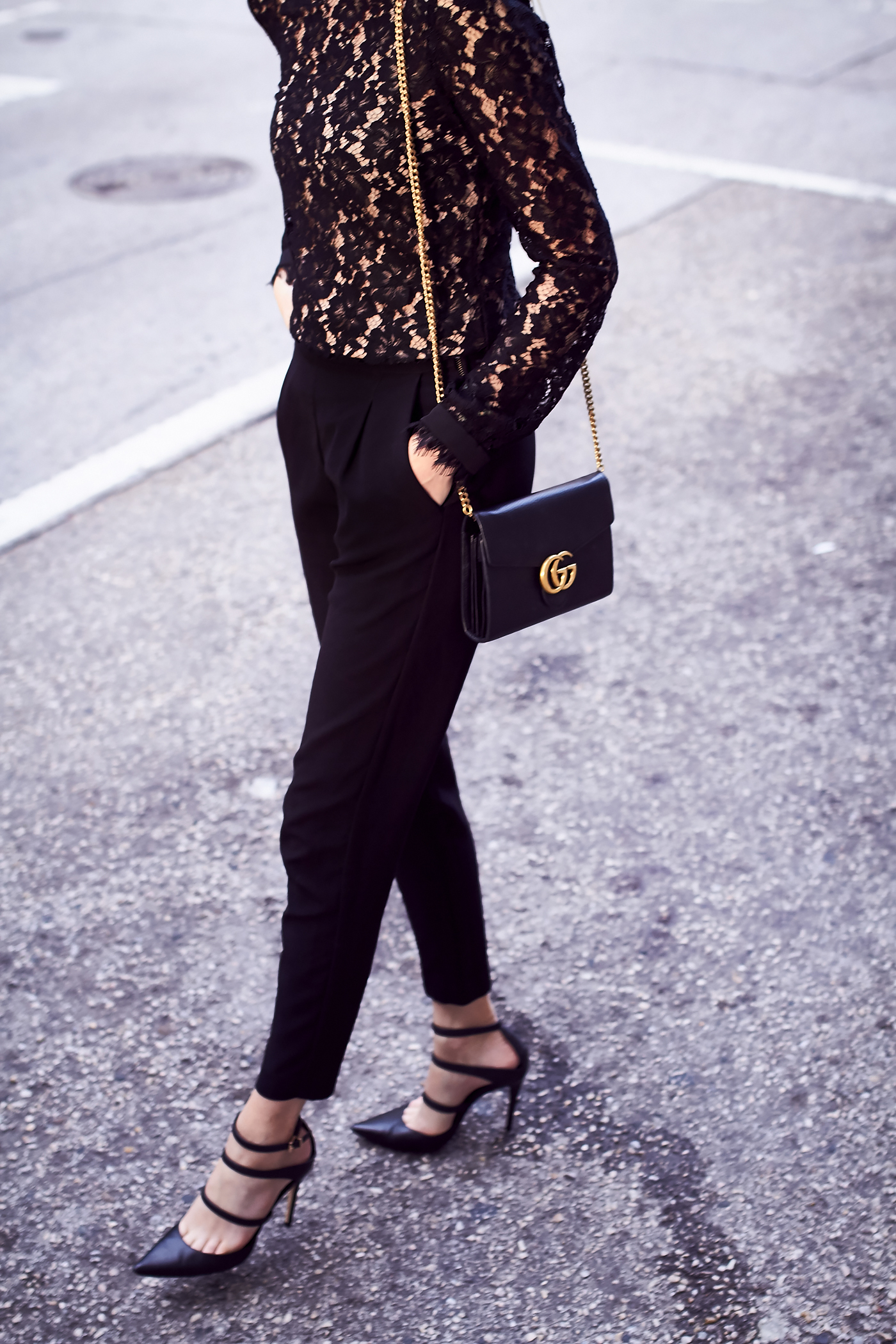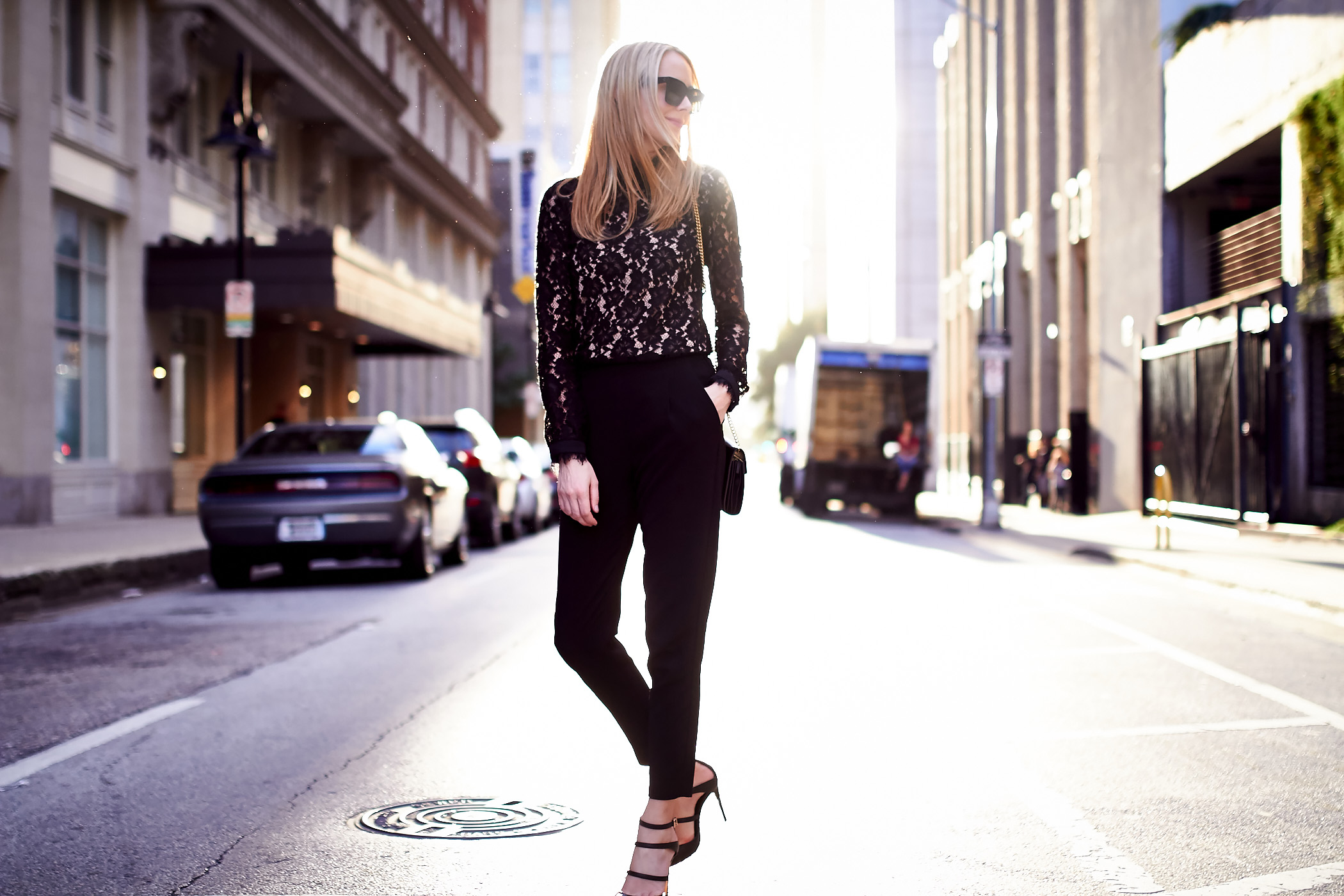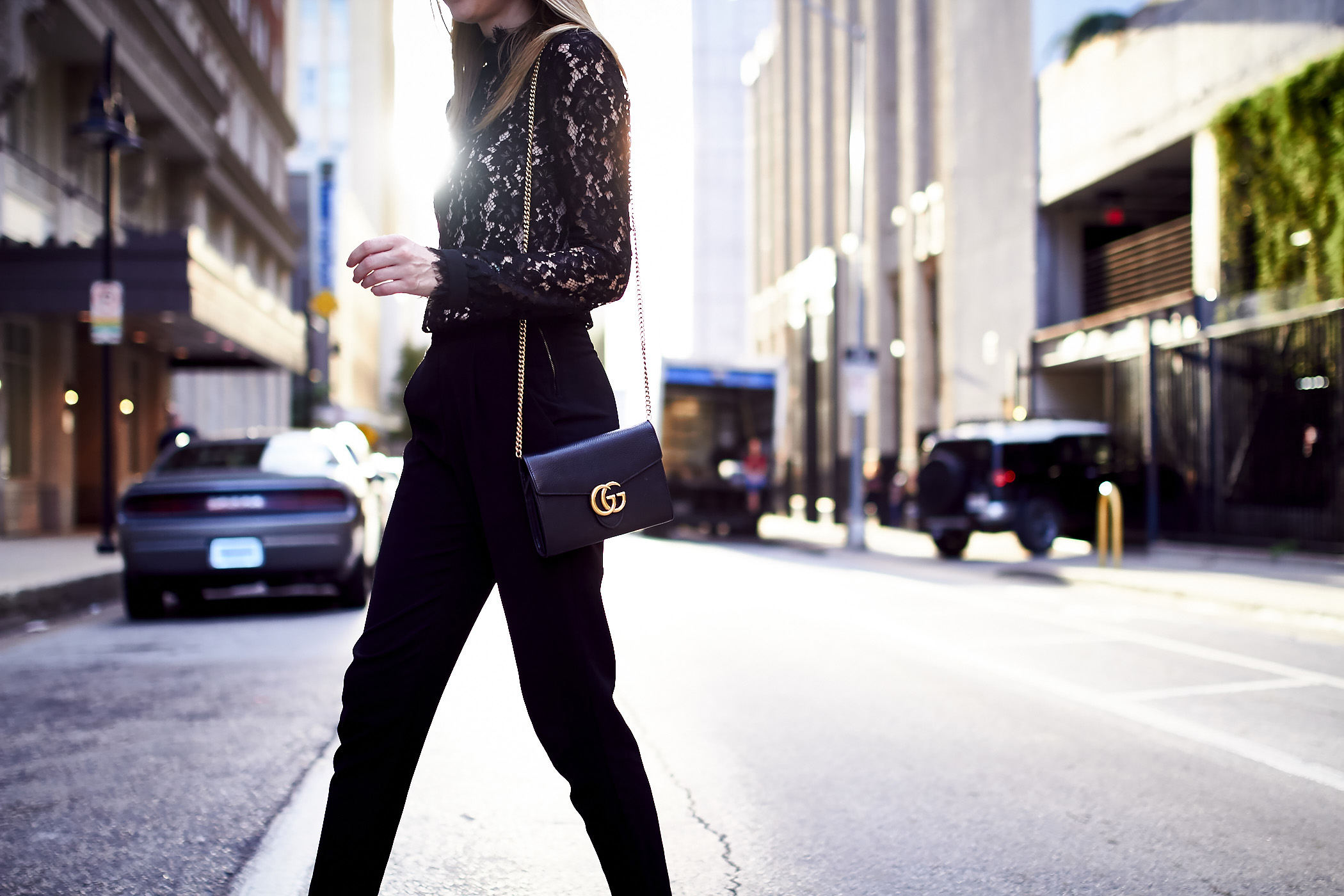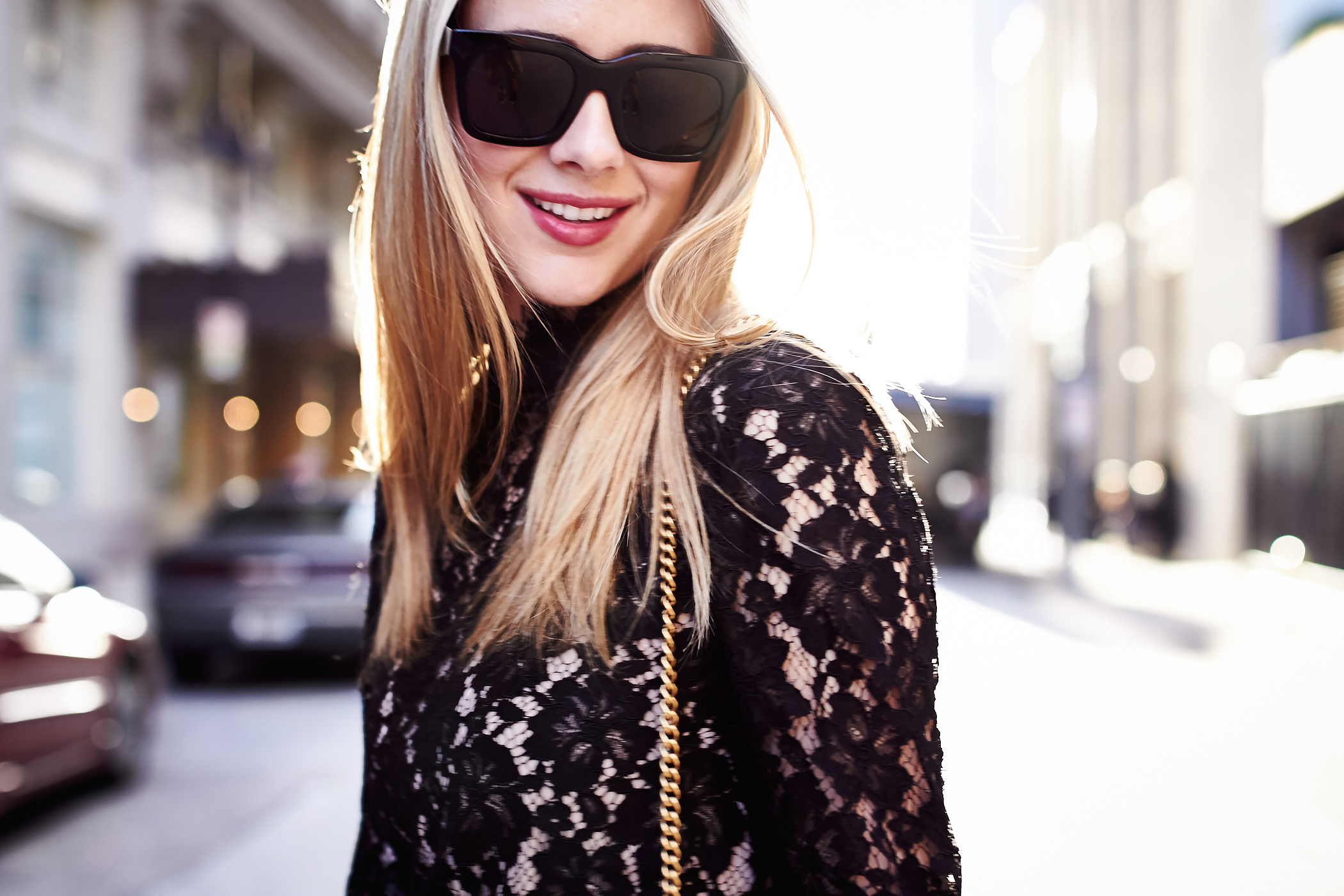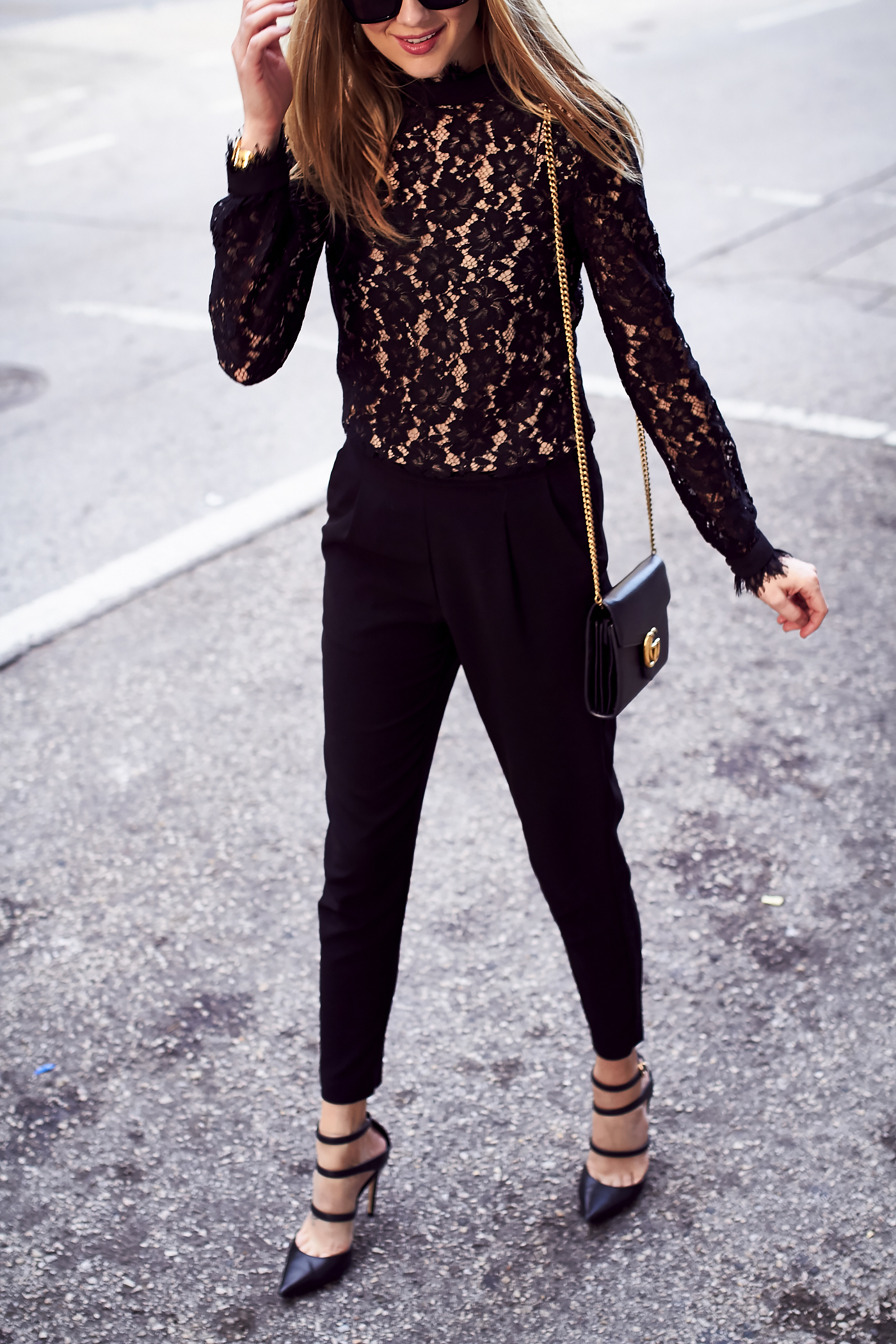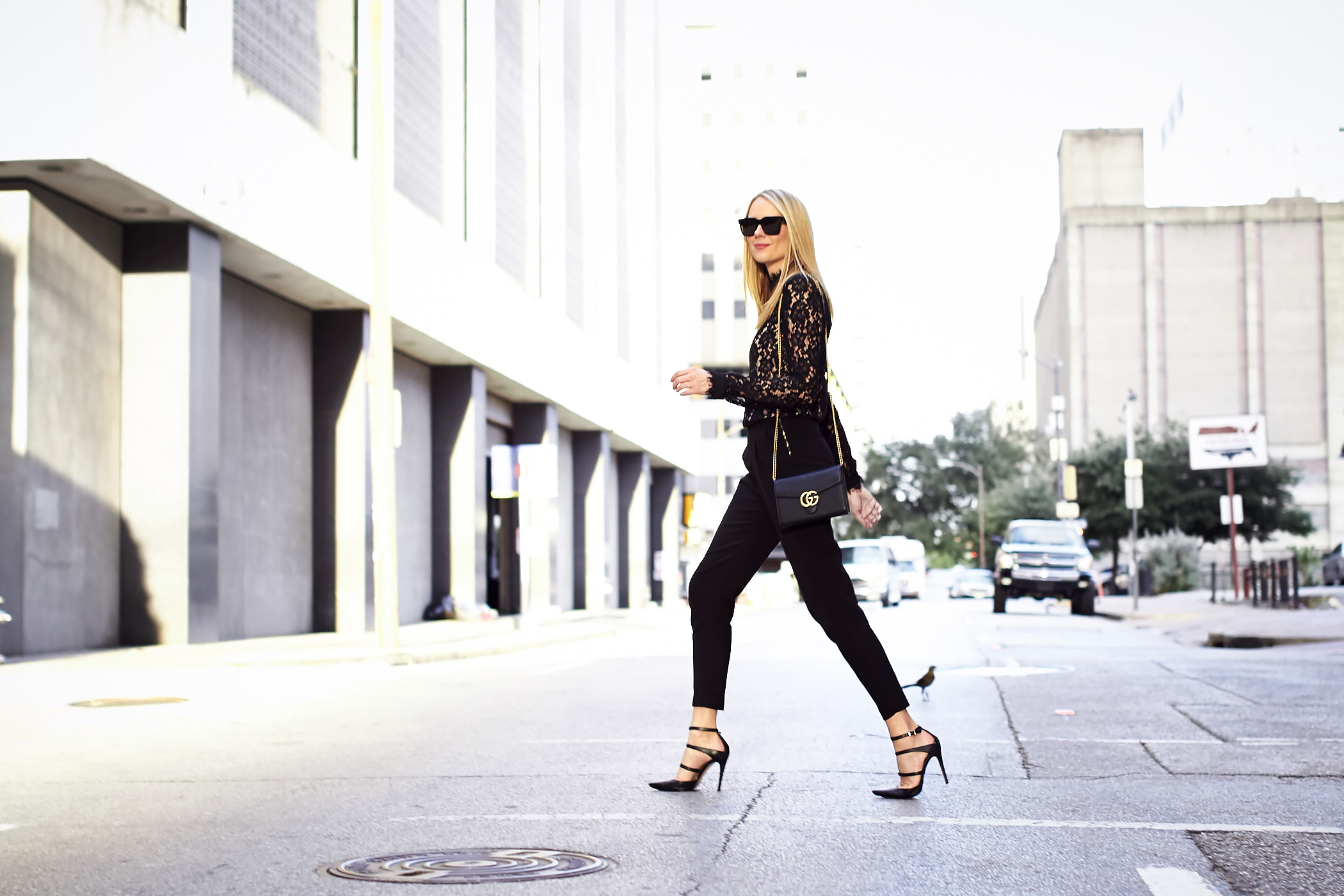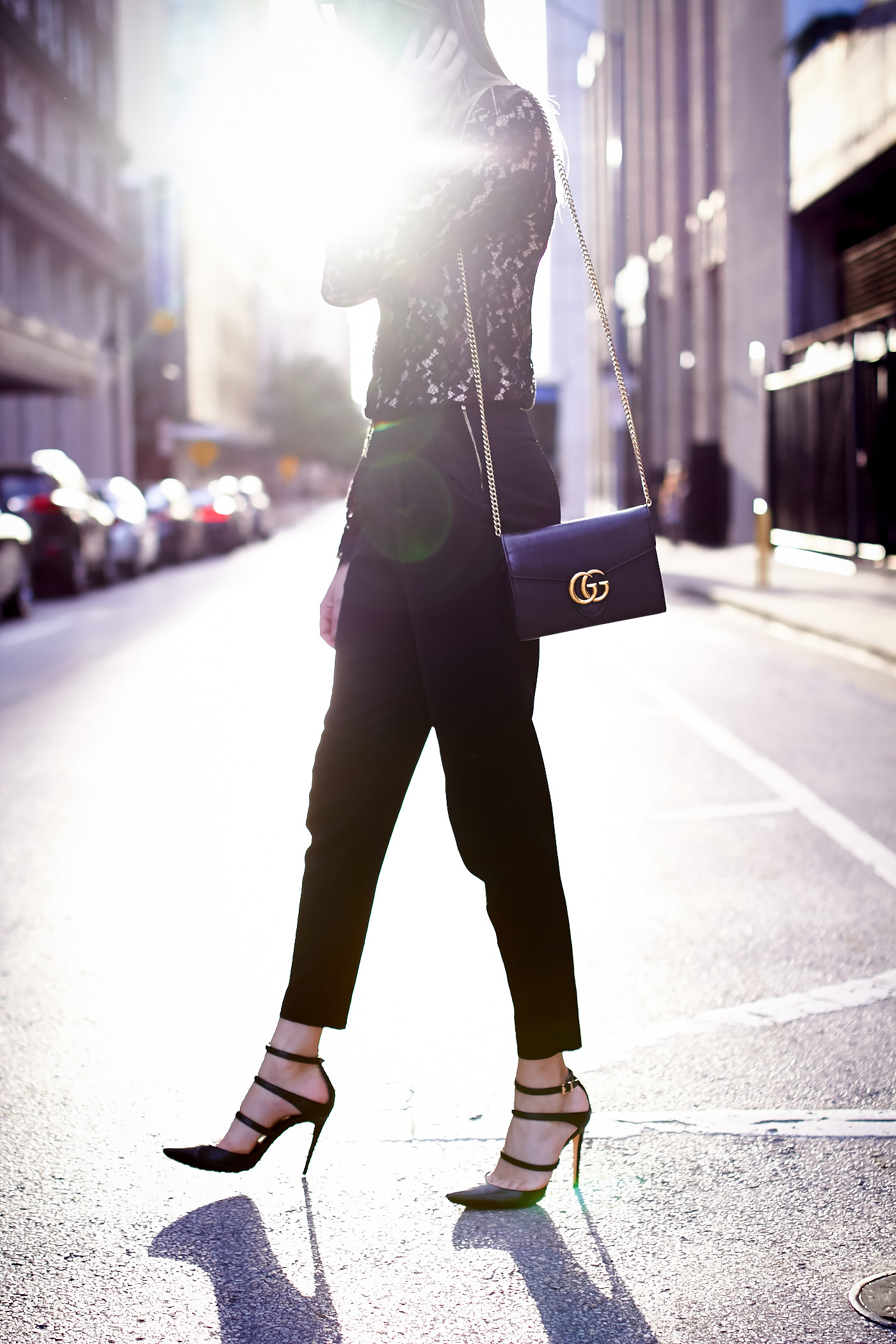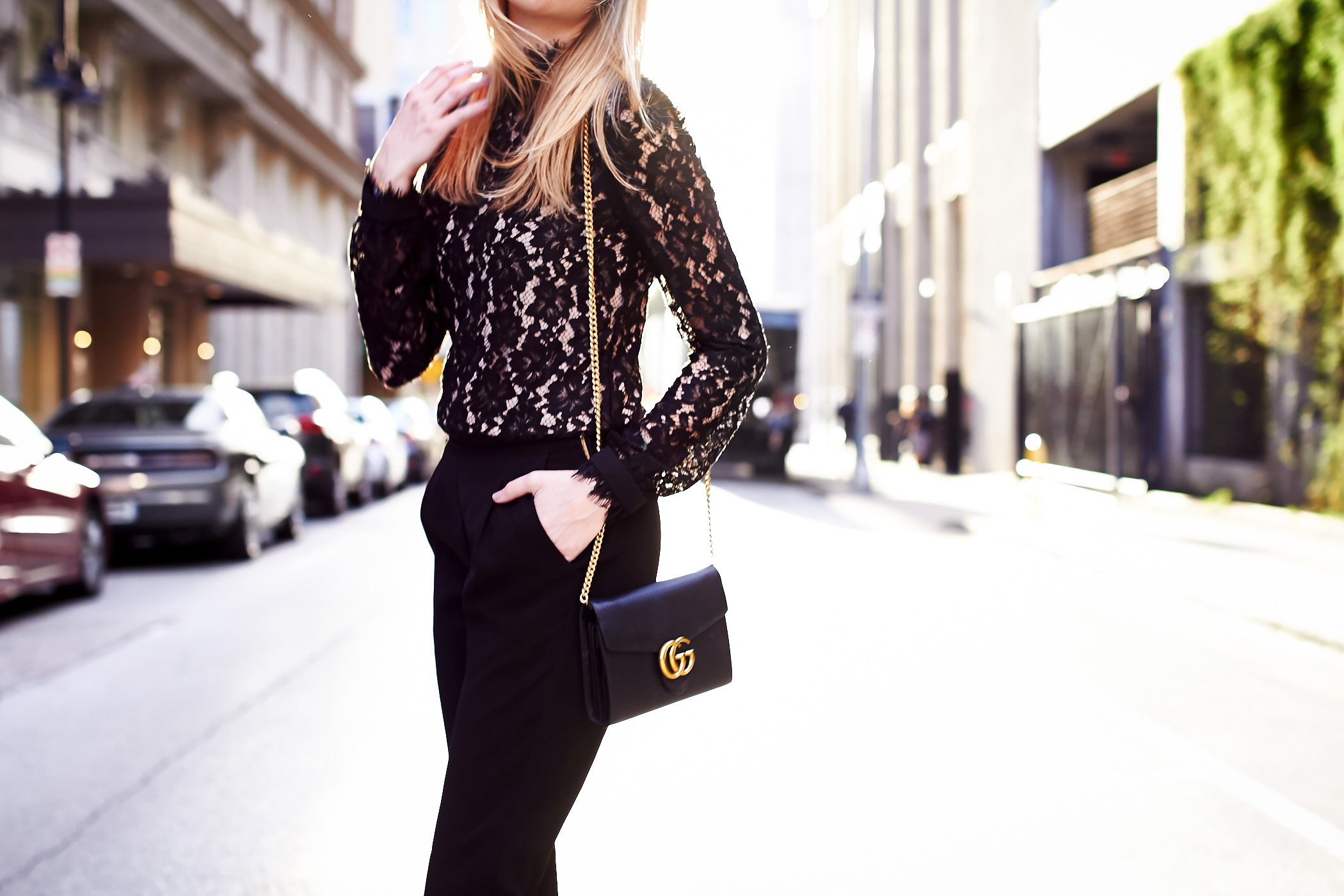 We are officially in mid-October, which means your inbox is probably flooded with holiday happy hour and annual gathering invites. So far this season, I've shown you a few of my top go-to party looks, but there are still so many more to share with you all!
Like this incredible top. Don't get me wrong, I love a great party dress or a chic blouse/skirt combo. But sometimes a girl wants to hang up her cocktail gear for the night and opt for a smart pair of black pants and gorgeously feminine top. The high neck mixed with the lace adds a level of sophistication and class to this top that I absolutely love. And the best part about this one-of-a-kind blouse? It doesn't have to be on reserve for the holidays! Slip on a pair of your favorite ripped jeans with sassy pumps, and you have yet another on-point fall/winter ensemble.
How can you say no to a top like this? Snag it for the holidays and keep it for the everyday.
Top: Nordstrom (also here & here) Sleeveless version here | Pants: Similar | Heels: Similar | Handbag: Gucci | Sunglasses: Celine