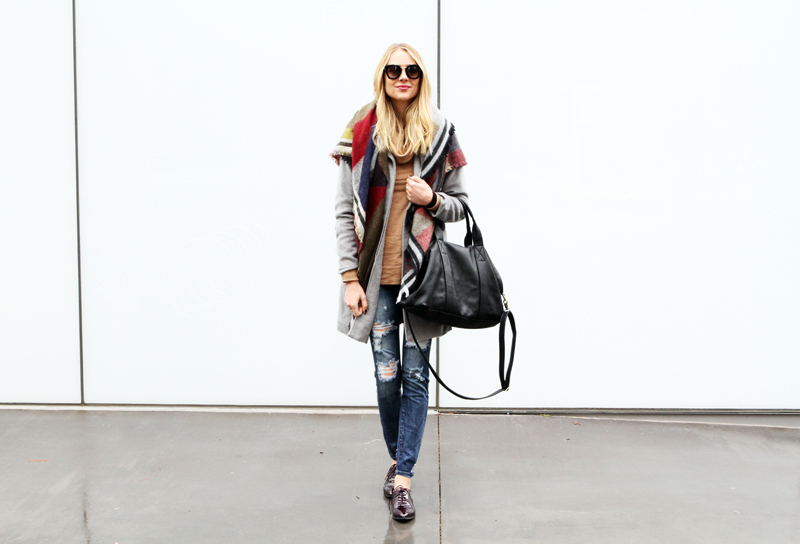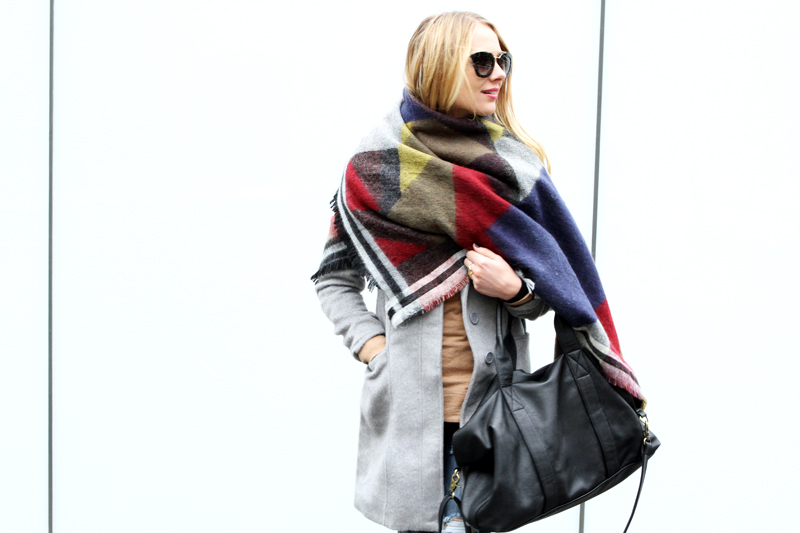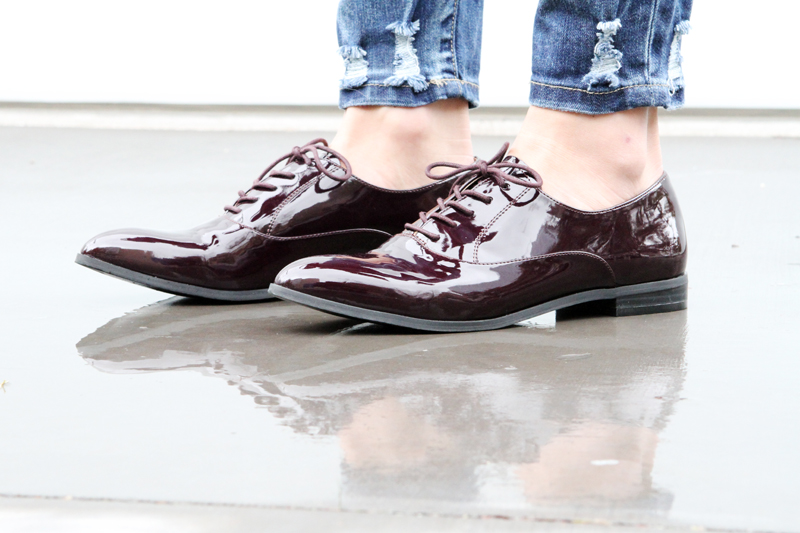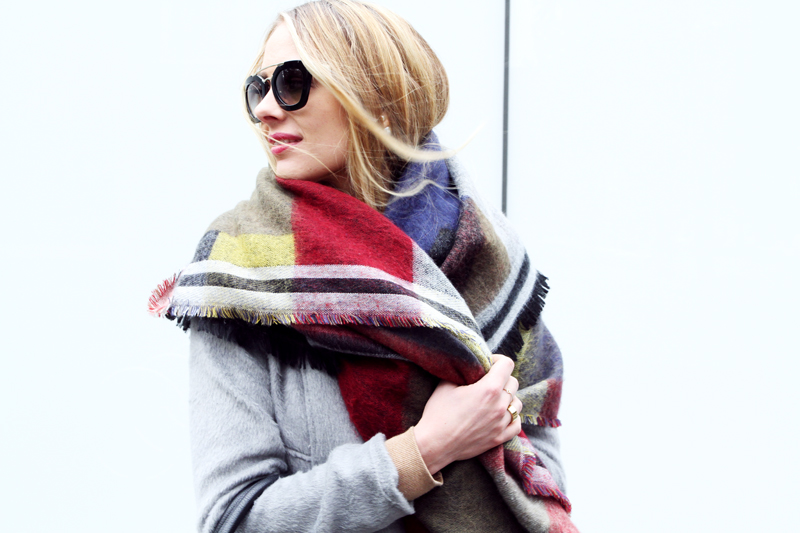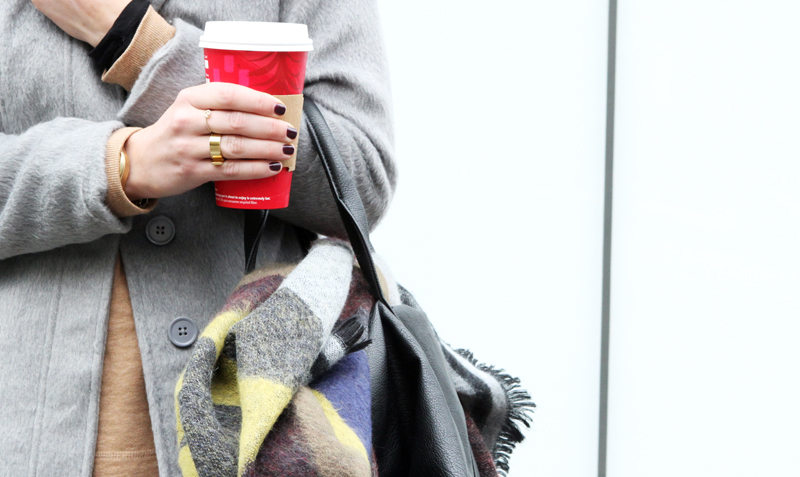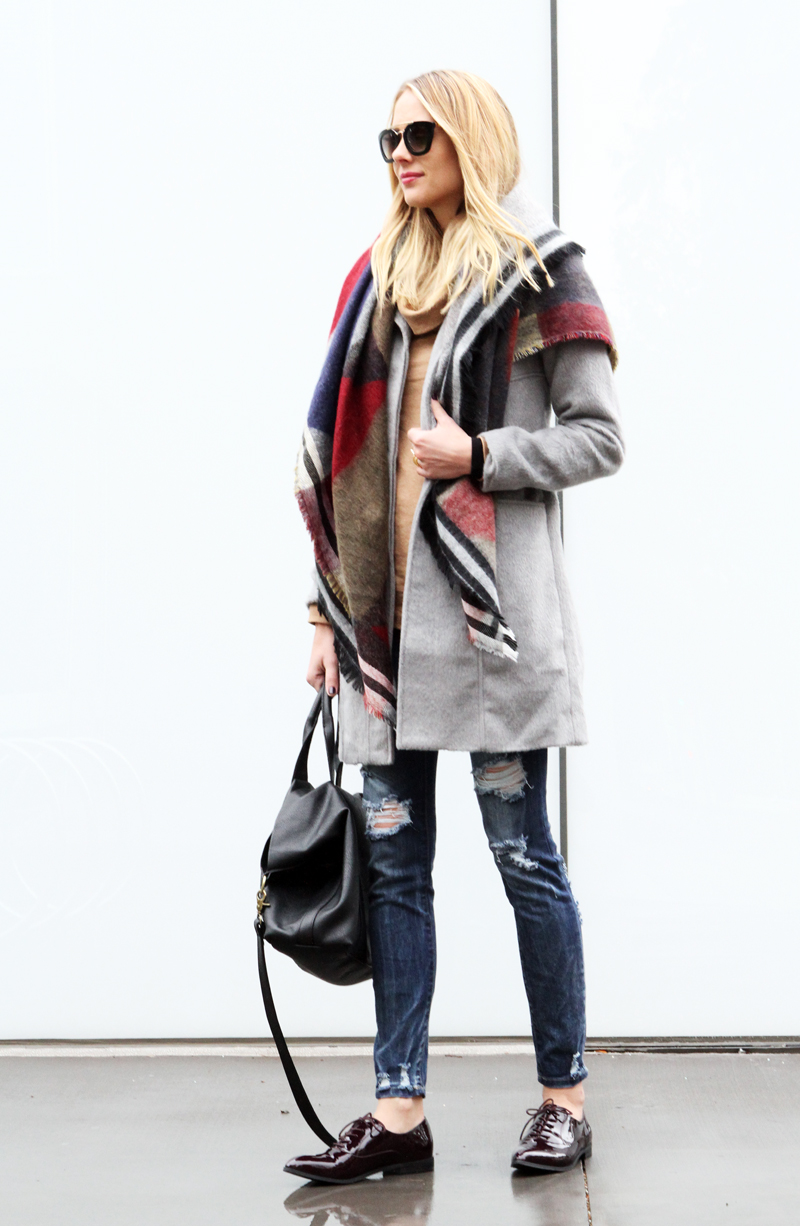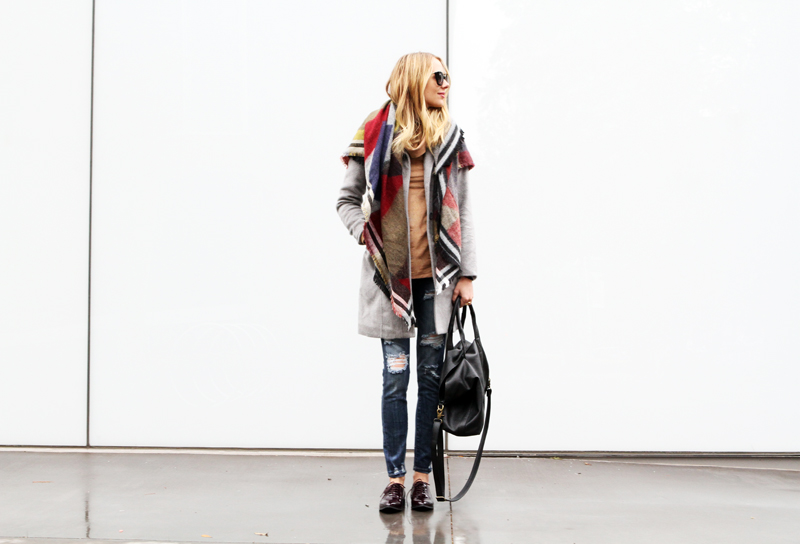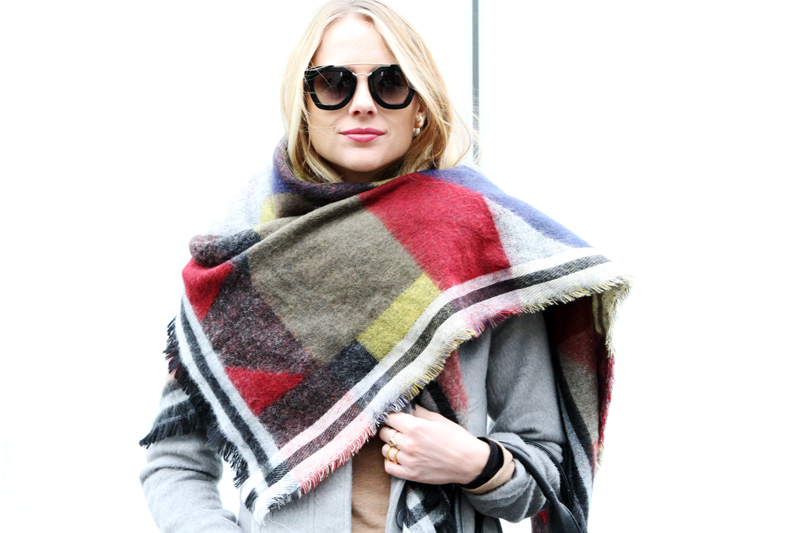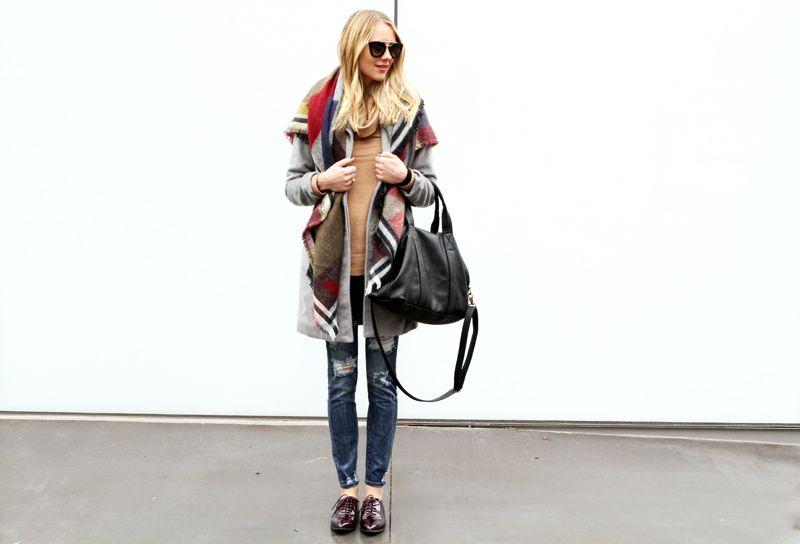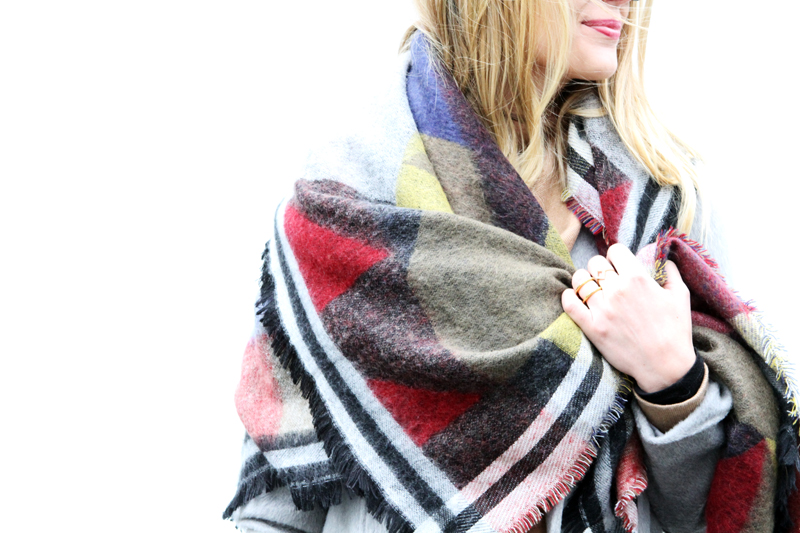 Coat: Piperlime ON SALE-UNDER $90! (Size S)| Sweater: Target UNDER $30! | Top: Nordstrom |
Jeans: Forever21 | Scarf: Zara (similar below) | Shoes: Forever21 | Sunglasses: Prada |
Bag: Forever21 ON SALE! | Earrings: Target & Saks (mix & match) | Rings: c/o Blaine Bowen, c/o Gorjana |
Starbucks: Grande-non-fat-no-water-dirty-chai
Photos: KRLMYR
Does it ever feel like you are wearing the same thing during the fall/winter season? I'm not talking about your every day outfit, I'm talking about outerwear. I used to invest in one new coat a season, and parting with the previous years', which keep my choices slim. However, over the past few years I have changed the way I make my outerwear purchases. I still invest in that one great coat that will carry me through the season (for a few years), but I also splurge and buy multiple "fashion" coats as well as scarves. Scarves are just as important to me because they can pull the whole look together. I love finding interesting patterns and fun colors that make a statement. By mixing and matching my colorful scarf collection with my fashion coats the possibilities become endless. How will you update your cold-weather outerwear this season?
XO!
SHOP THE LOOK

SHOP COLORFUL SCARVES