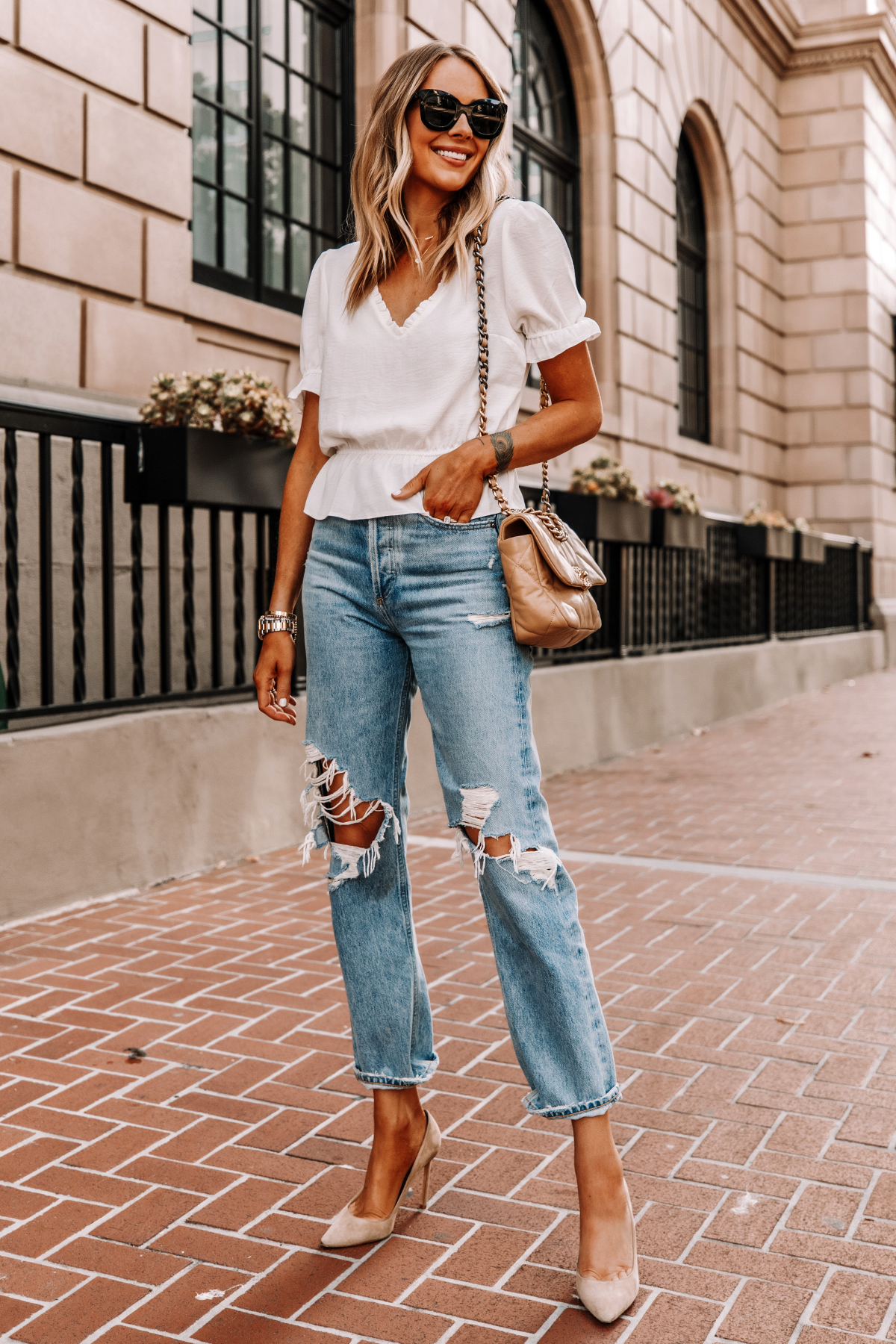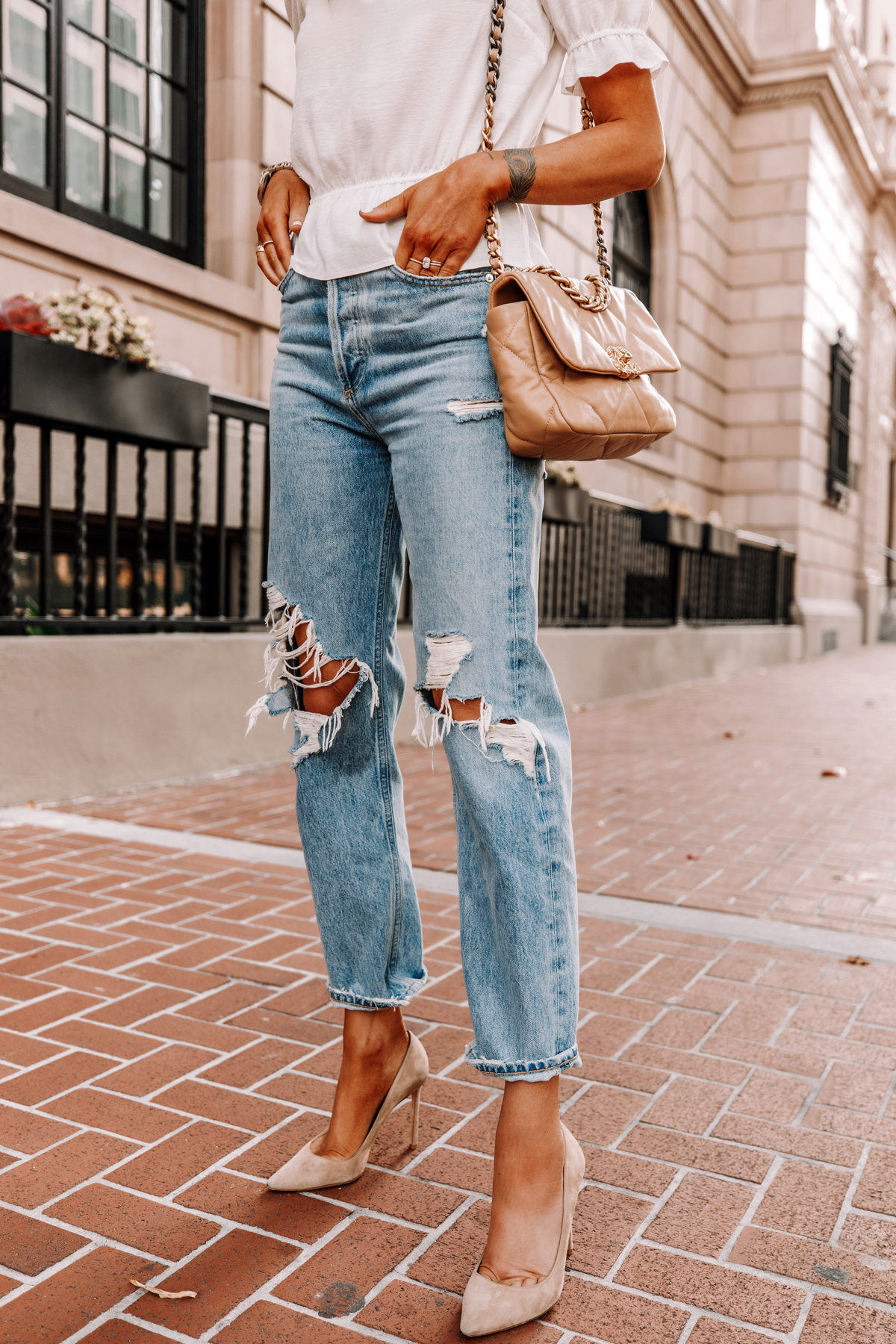 Summertime is all about taking it easy, and that includes getting dressed, too. The simpler the better is my summertime fashion motto, which is why I often turn to cute white tops when it comes time to get dressed.
I love loose, white tops, and this particular white peplum top from Nordstrom is so perfect for warm weather. Peplum itself is such a flattering cut, as it typically accentuates your curves and gives you shape rather than just sort of hanging on you (this is also why I always french tuck or tie a front knot into my t-shirts, to give them some life!). I adore the ruffle sleeve detailing on this white peplum top, and the fact that it's on major sale for just $18! It's an absolute steal at that price, and it also comes in black (which I featured here) and pink so if you fall in love with it (which you probably will), you can grab the same style in more colors.
If you're on the hunt for cute white tops this summer and, specifically a peplum top, definitely add this to cart and browse the 9 other similar tops I've linked below!
Peplum Tops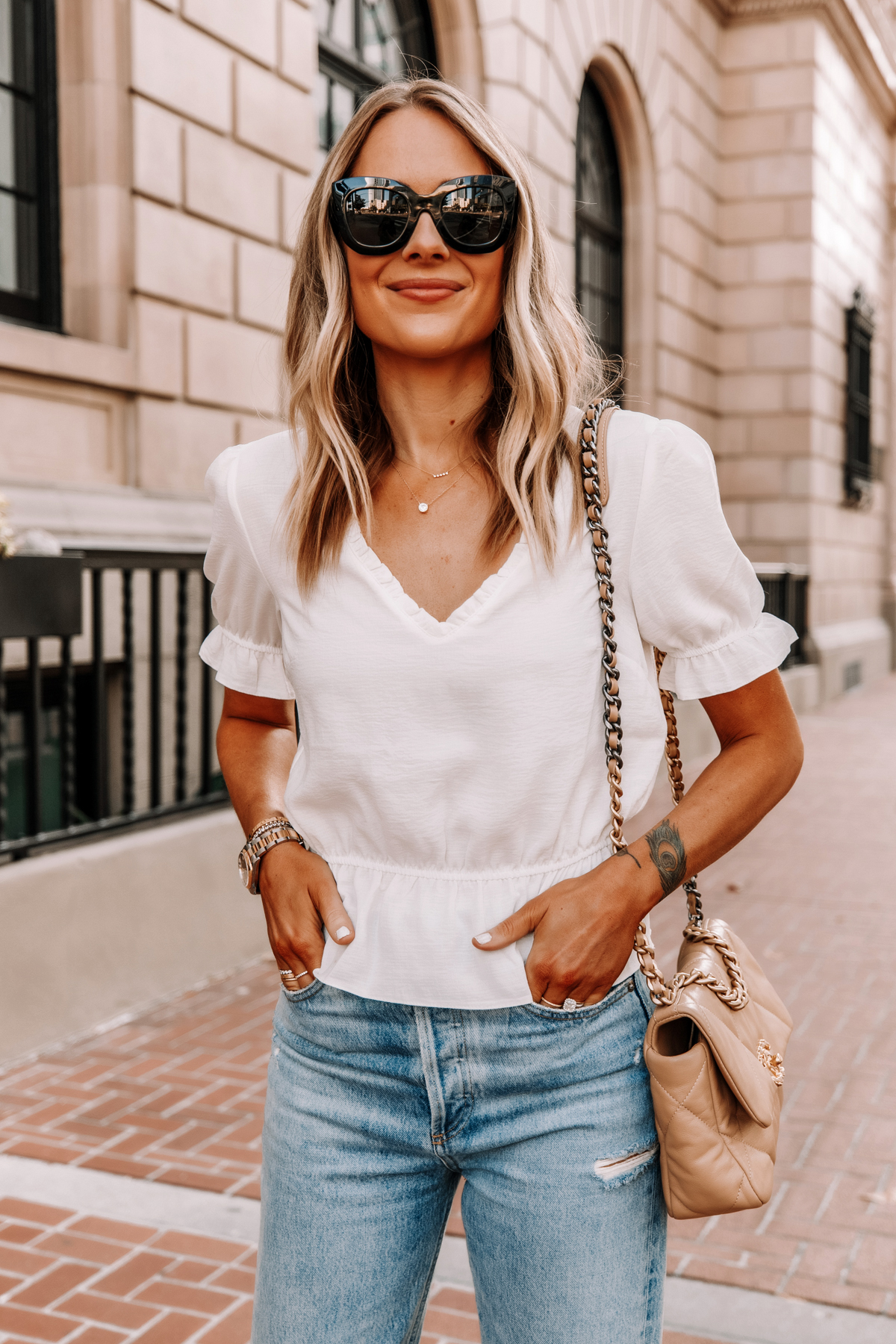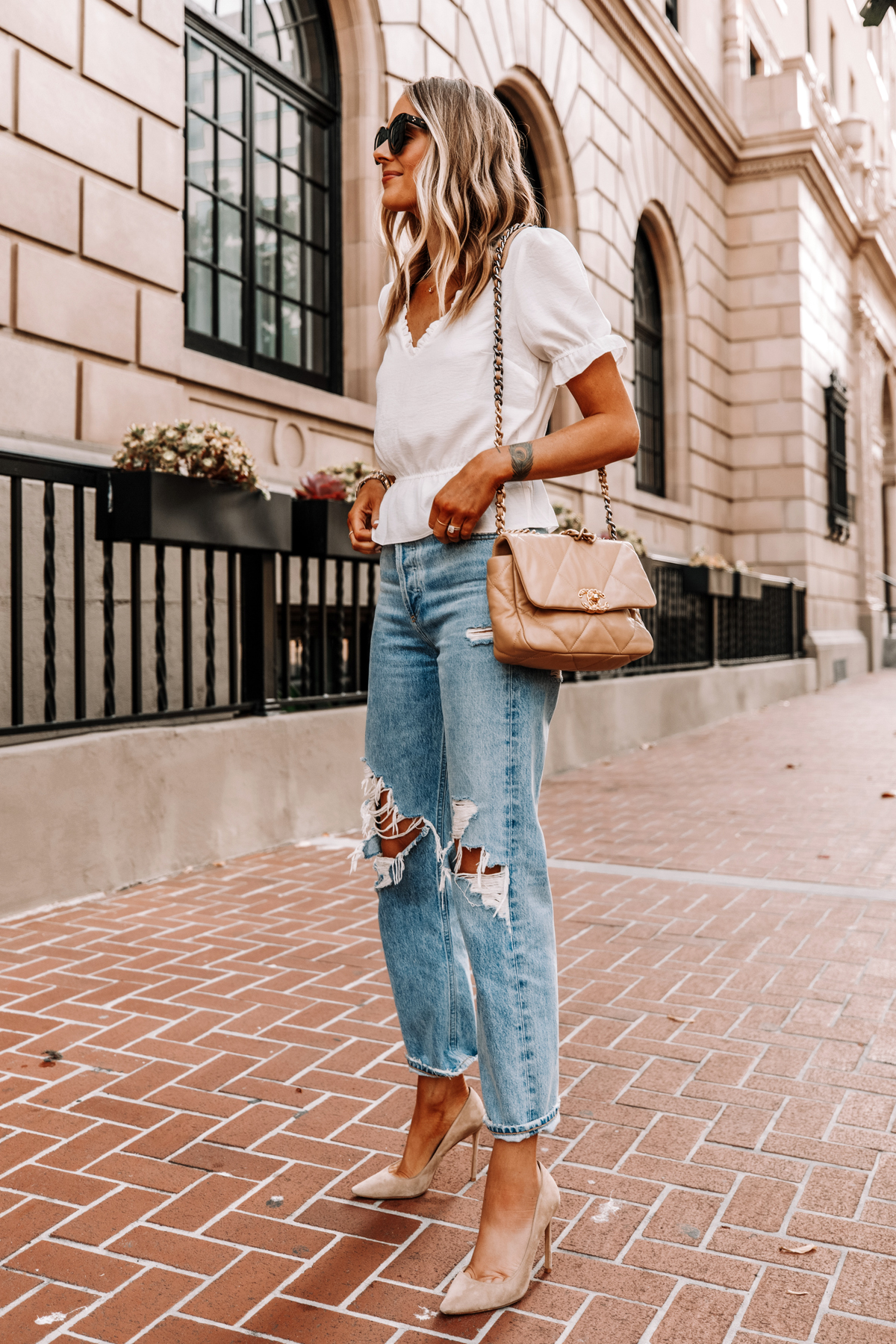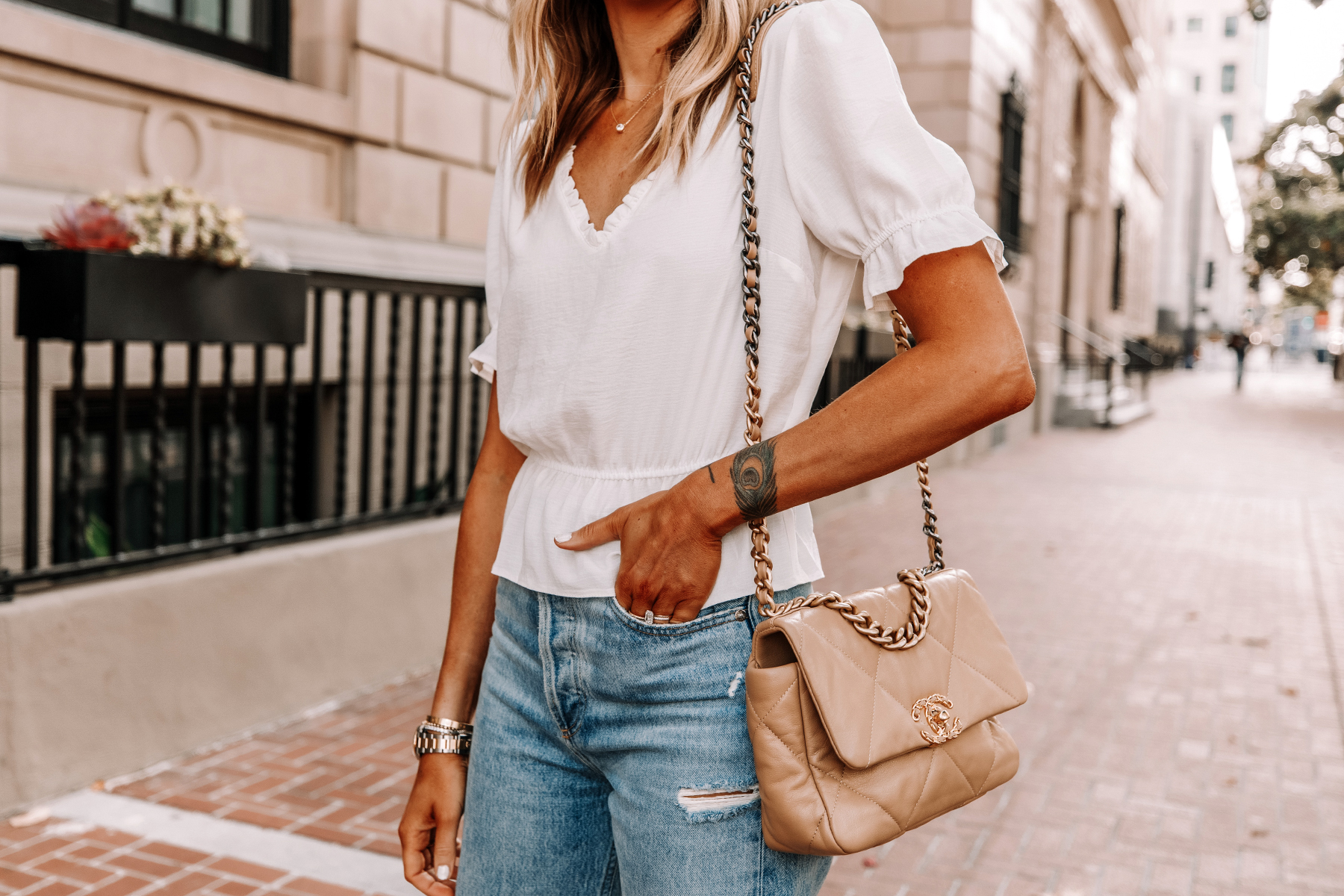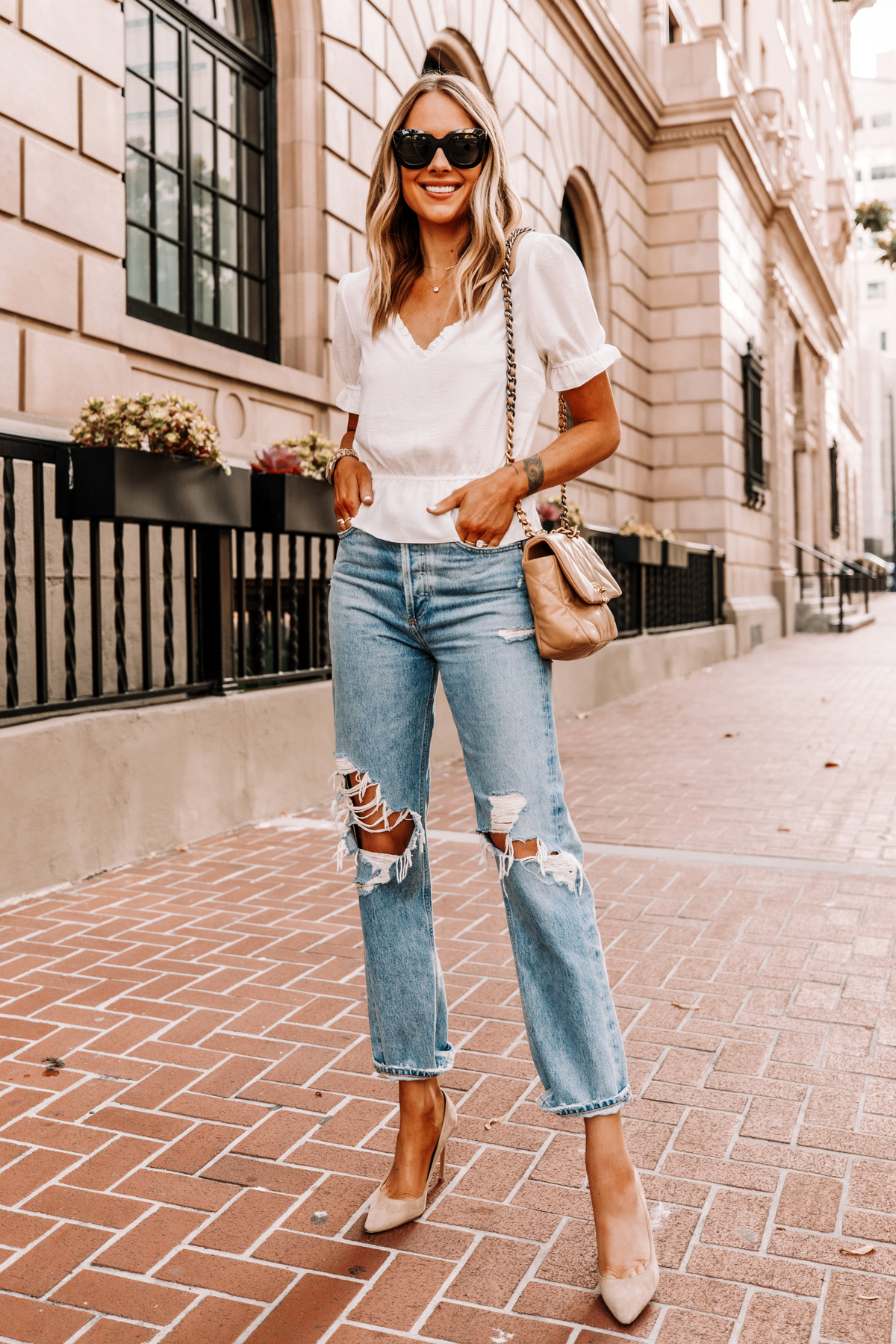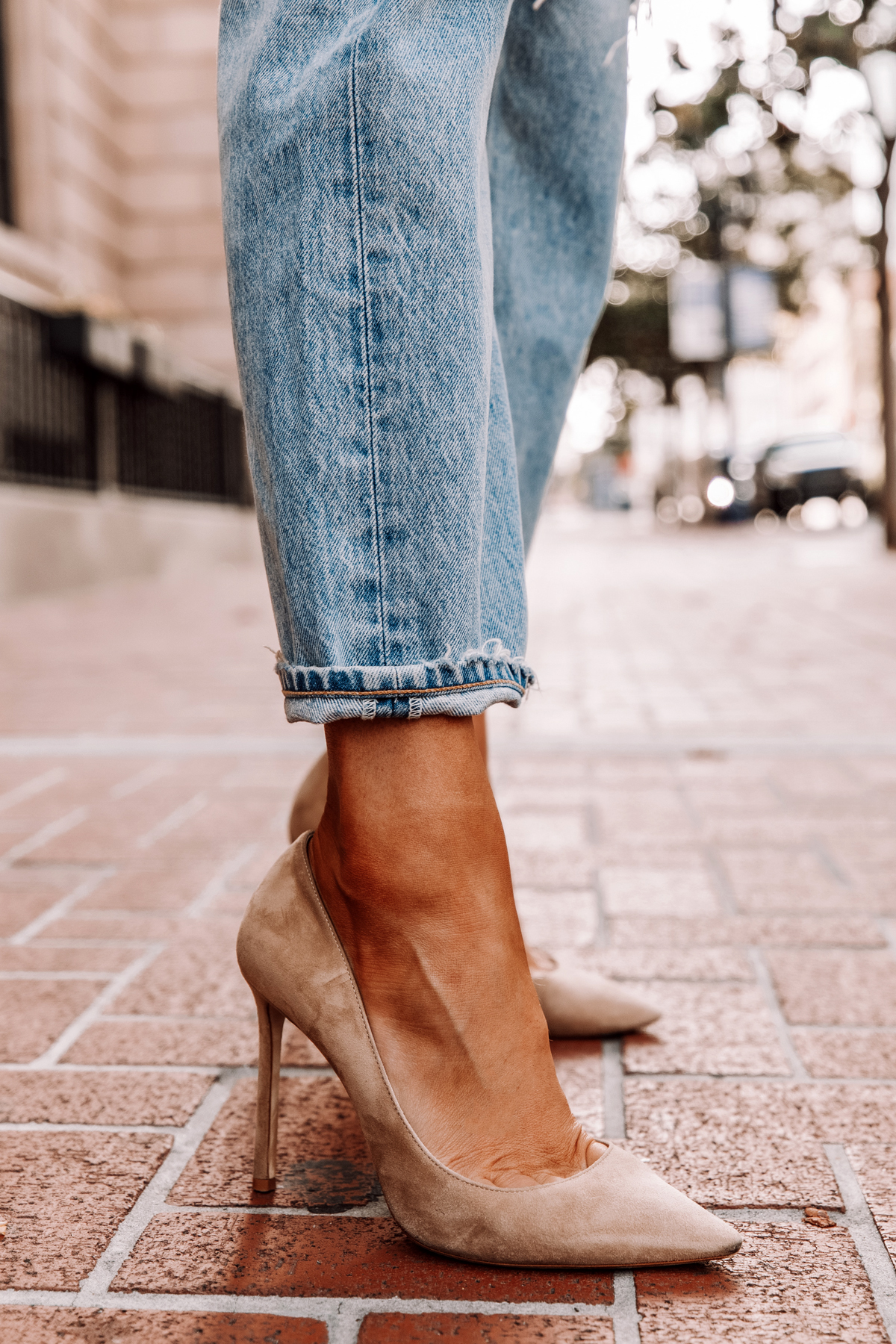 Photos: Arielle Levy
This post may contain affiliate links, meaning when you click the links and make a purchase, we receive a commission.