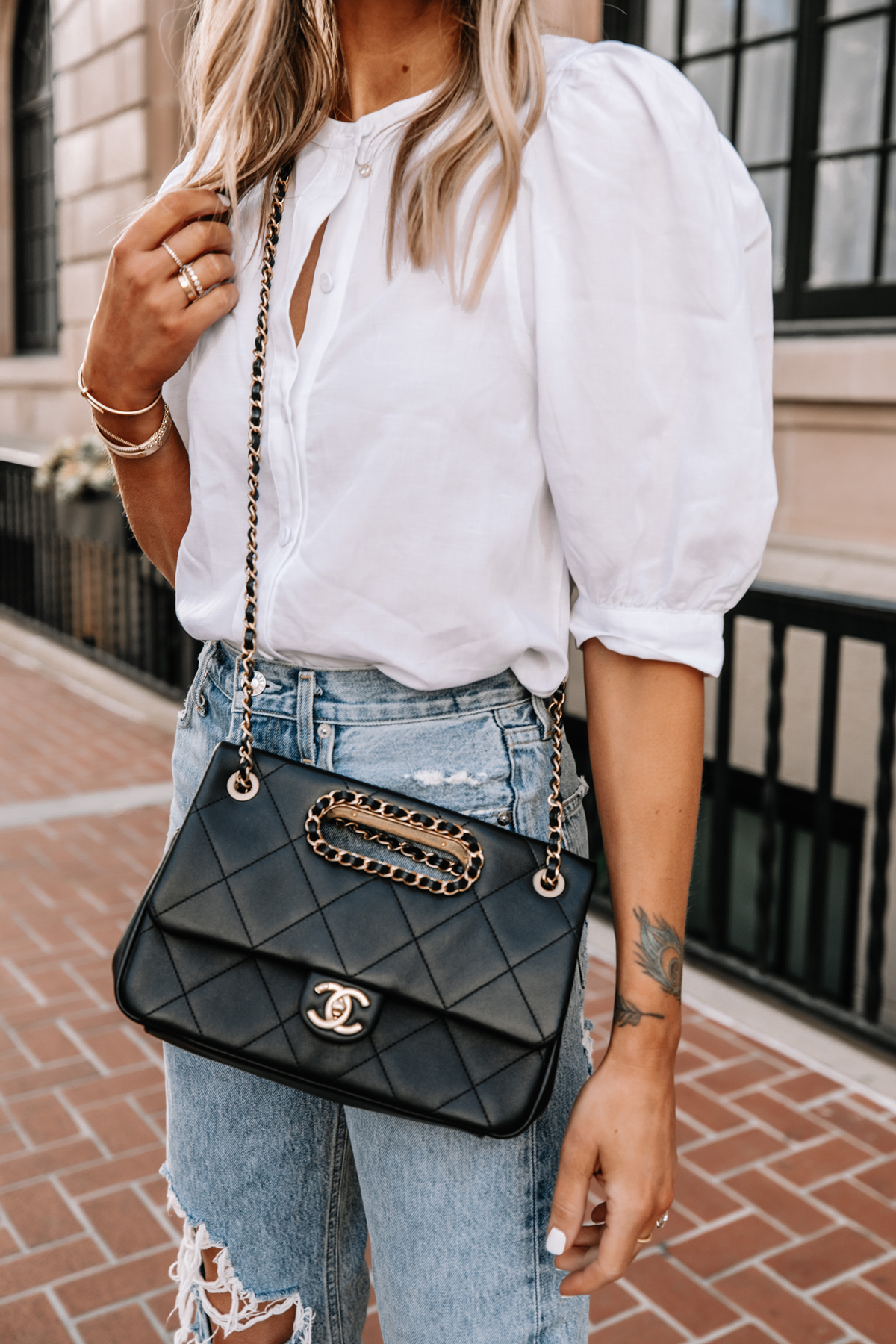 One of the most versatile blouses for work and otherwise is a crisp white button-up shirt. During the summer, when you're attempting to look professional while also not sweating to death, button-ups are the perfect go-to for the office! For example, this white, puff sleeve, button-up shirt from Nordstrom is what I would consider a perfect summer work shirt. The silhouette is extremely classic made with tencel (a sustainably produced fiber) and linen which is perfect for summer. I mixed professional with casual by pairing this summer short sleeve button up shirt with a pair of loose fit ripped jeans and the always classic Chanel slingbacks. A ripped jeans outfit like this can easily take you from a meeting to a margarita, which is why I love it!
Check out the 12 other button-up work shirts I found to help you survive a working summer!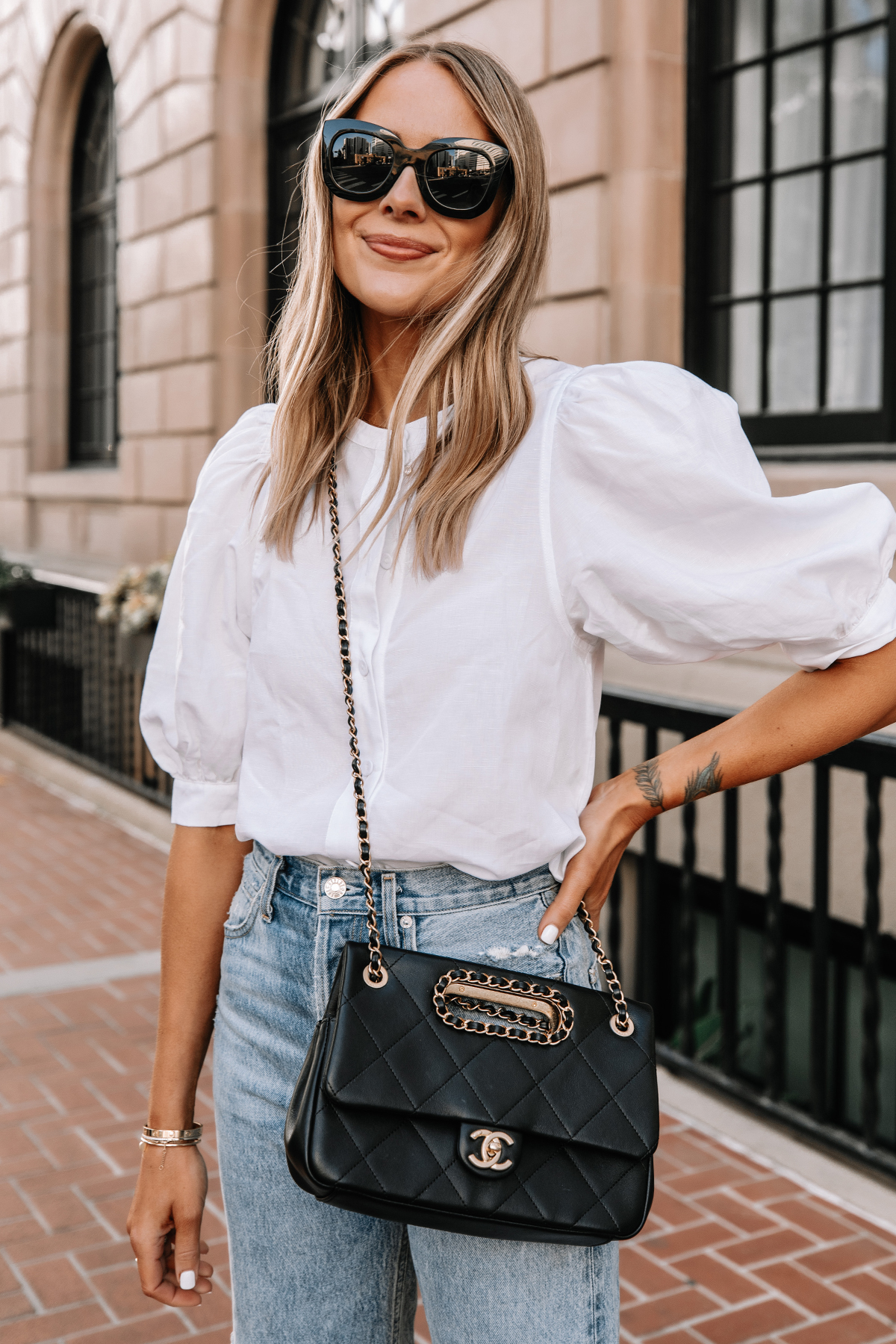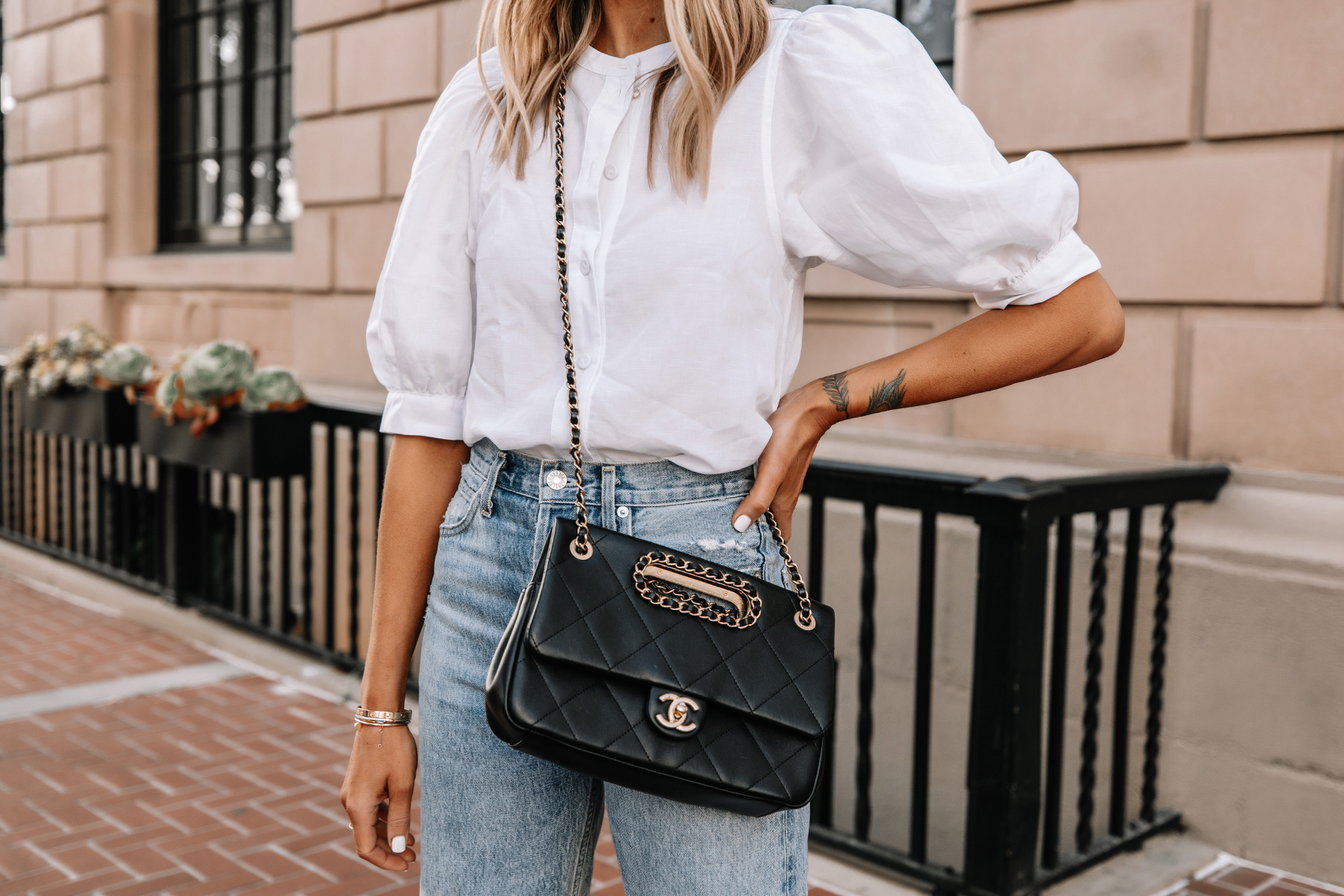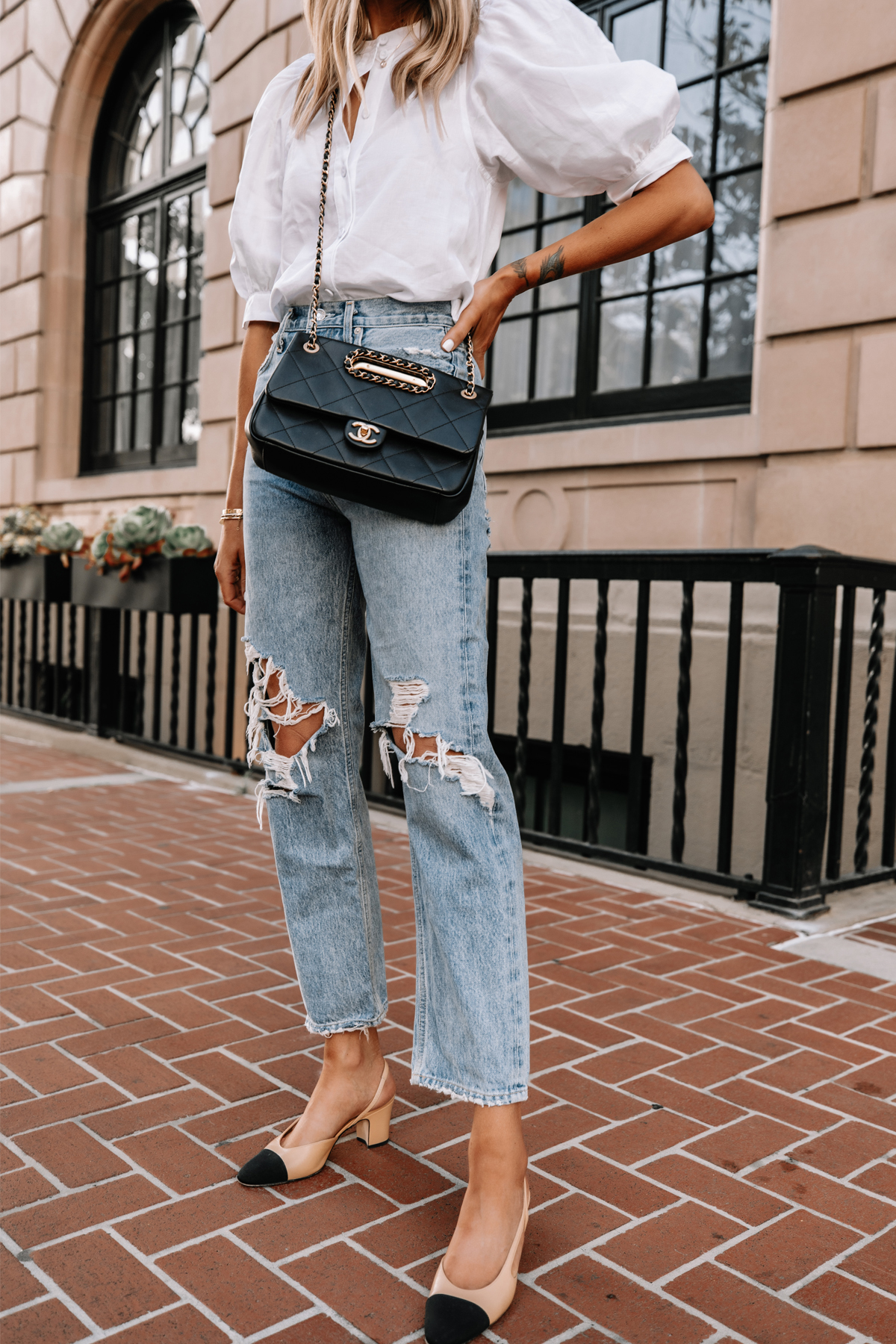 Photos: Arielle Levy
This post may contain affiliate links, meaning when you click the links and make a purchase, we receive a commission.