One of the most asked about topics I receive, has to do with outfit styling when it comes to wardrobe essentials. Specifically for jacket recommendations all through out the year. I always have a few favorites on my list, a leather jacket, utility jacket, suede jacket, but the one that is always at the top of my list is a denim jacket.
A denim jacket has always been one of my favorite jackets to own. At any given time, I have at least 3 different styles in my closet because I love their versatility. Now that spring is here, I'm finding myself reaching for my denim jacket more than ever! I've styled them with anything from dresses and jumpsuits, to activewear and workwear. I thought this would be the perfect time to share my favorite ways I've worn a denim jacket to hopefully spark some inspiration for you when creating your next outfit!
Keep reading to see 10 ways I've worn the denim jacket and shop a few of my favorite styles.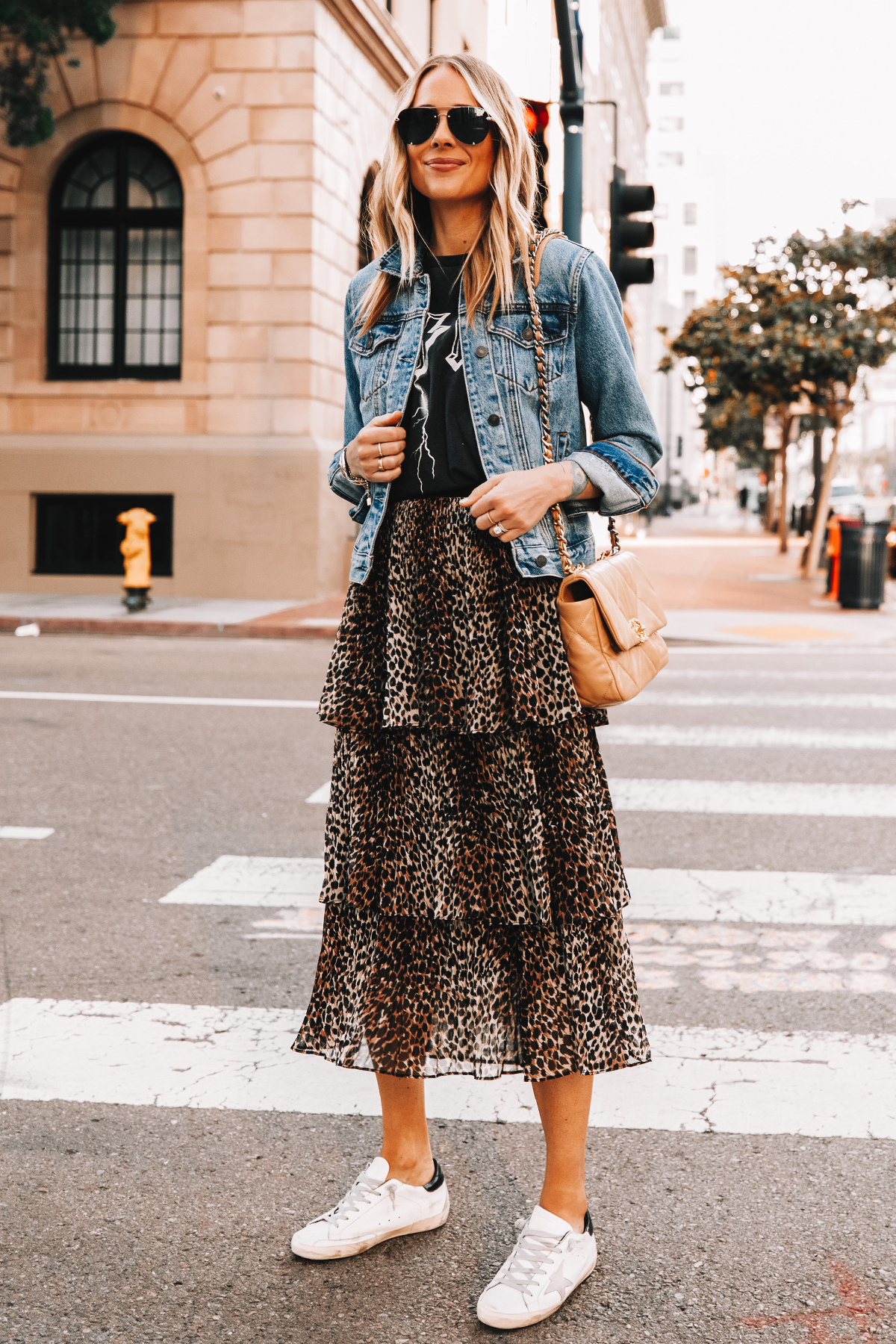 Denim Jacket | T-Shirt | Skirt | Sneakers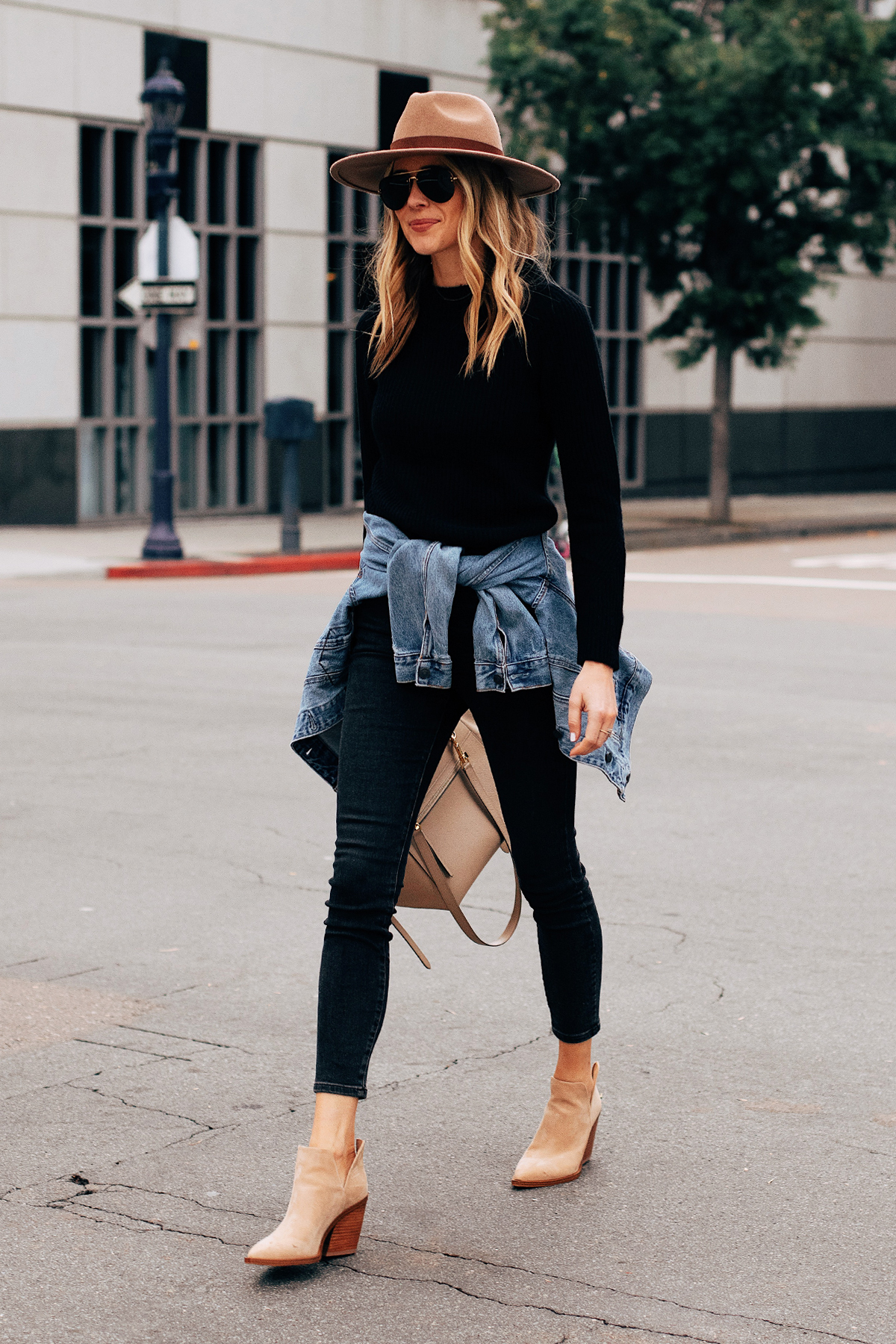 Denim Jacket | Sweater | Jeans | Booties | Hat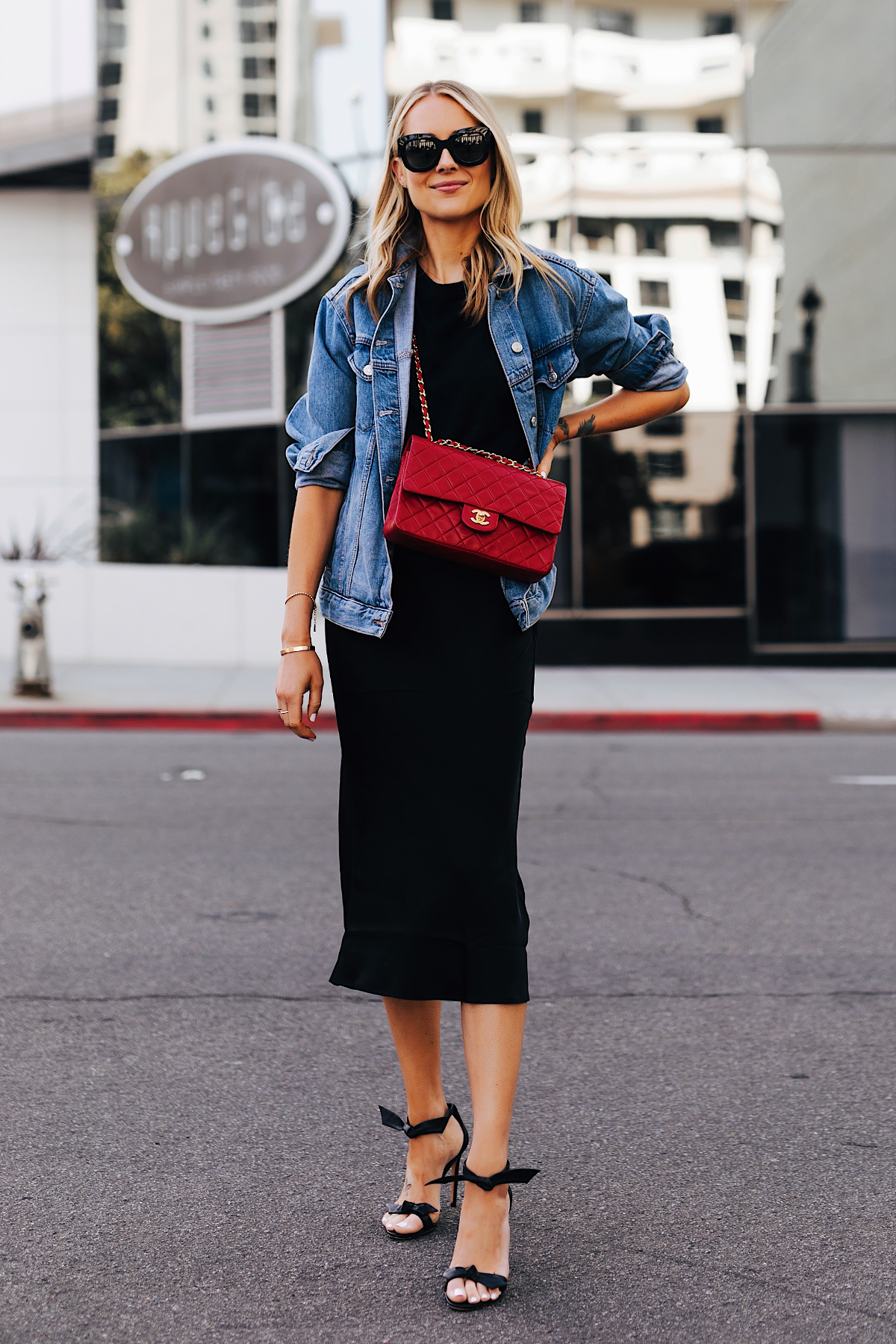 Denim Jacket | Top | Skirt | Heels | Handbag