Happy Monday! I'm so excited to kick off this week. There is something about Daylight Savings in the fall that just energizes me. Maybe because I'm stuck on the old time, so by gaining an extra hour, I'm able to get more done and feel productive. Or maybe because we just got back from a weekend getaway and I'm feeling a little recharged. Either way, I'm happy to start the week & even more excited because my FAVORITE retailer to buy sweaters from just launched a new UNDER $100 sweater today!
That's right, Everlane has a new Alpaca sweater thats incredibly soft, cozy, comfortable, chic, basically everything you look for in a sweater for under $100 and it comes in 6 colors! Today I'm sharing how you can wear it from weekend errands, to holiday parties, and everything in between. You guys know my love for Everlane, and I'm so excited for this luxurious sweater that doesn't break the bank. It would also make a great gift for a lucky gal in your life. Let me know how you would style it!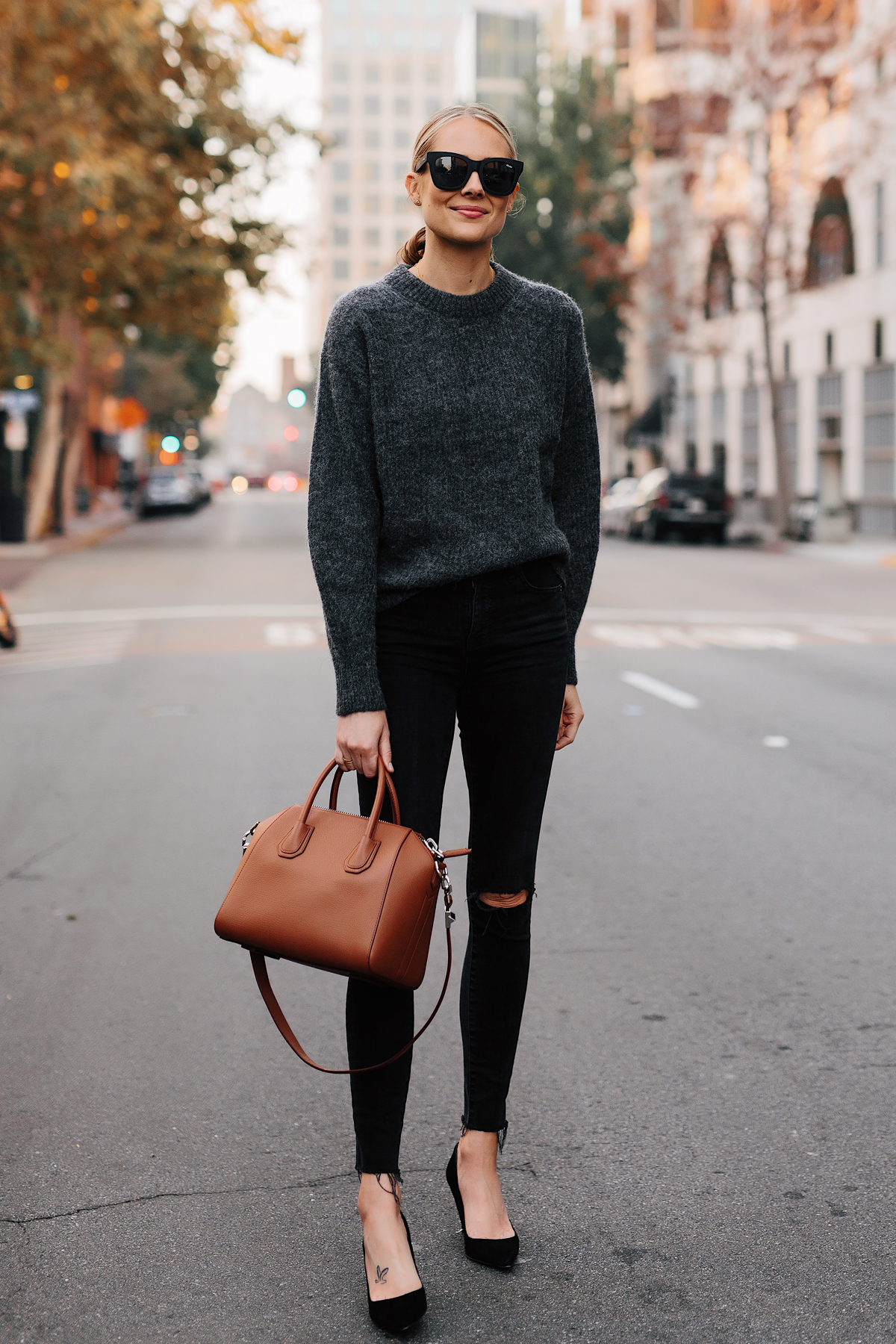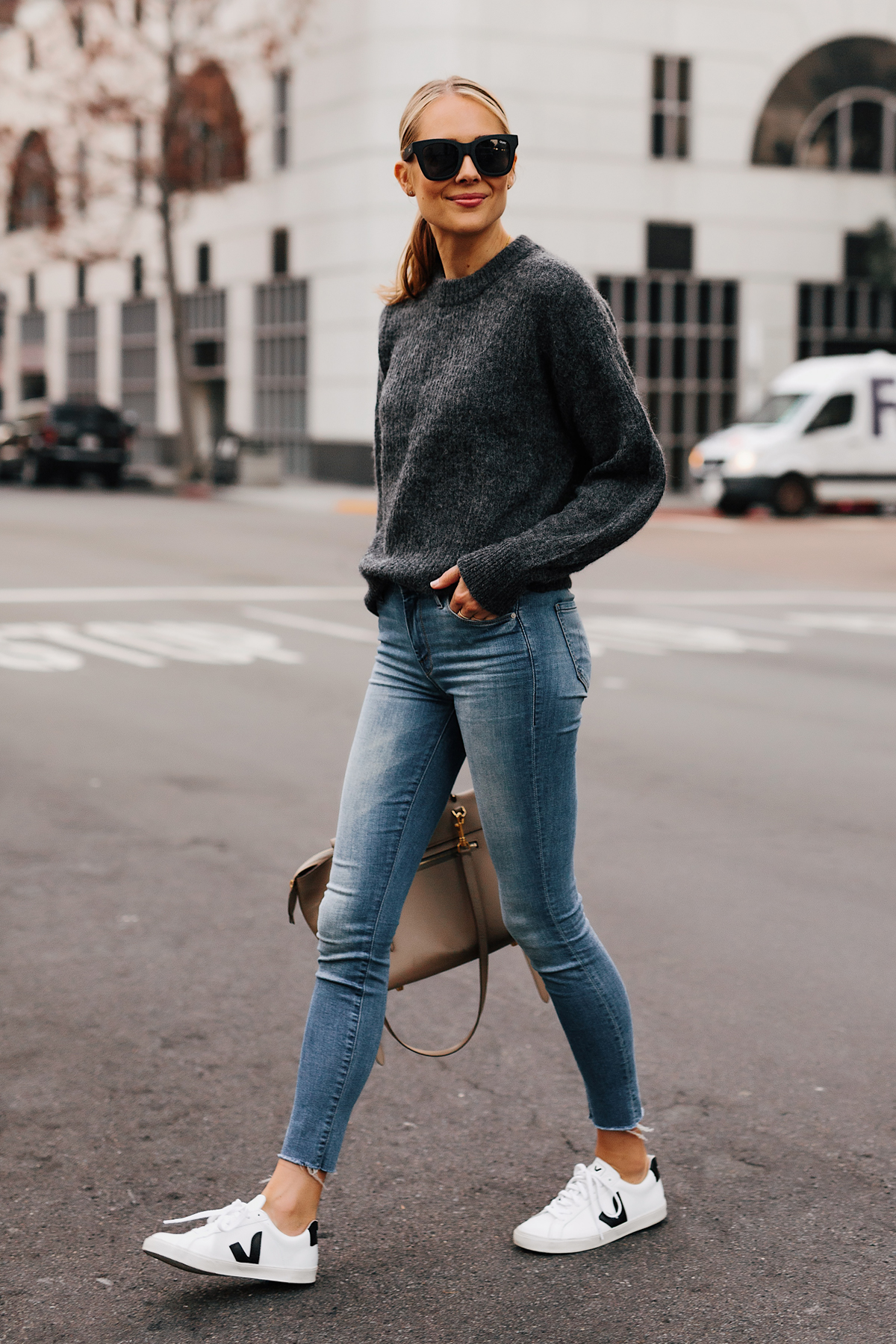 For Holiday Parties
Now that we are in November, I can officially say the holiday season is upon us! From gatherings with family & friends, to corporate parties and events, the holiday season can be a busy one, but finding the right outfit shouldn't be stressful. Thanksgiving is just a couple weeks away, and for this holiday, I always prefer a look that's comfortable, but still stylish. I think pairing the Alpaca sweater from Everlane with over-the-knee boots is the perfect chic outfit to wear this holiday season.
Bottom line: This under $100 alpaca sweater from Everlane can do no wrong and I can't wait to continue wearing it though the season. Now, which color to get next?
For Weekend Errands
What's even better about this alpaca sweater from Everlane is how it can shift from night to day so easily. This sweater is so incredibly comfortable, it's perfect to wear all day running errands, grabbing coffee, or taking Scout to the dog park. For this look, I threw on a fun pair of sneakers and my trusty blue jeans for an effortless outfit. This is a look I have worn and will continue to wear over and over again. It's just so easy yet incredibly stylish all at once.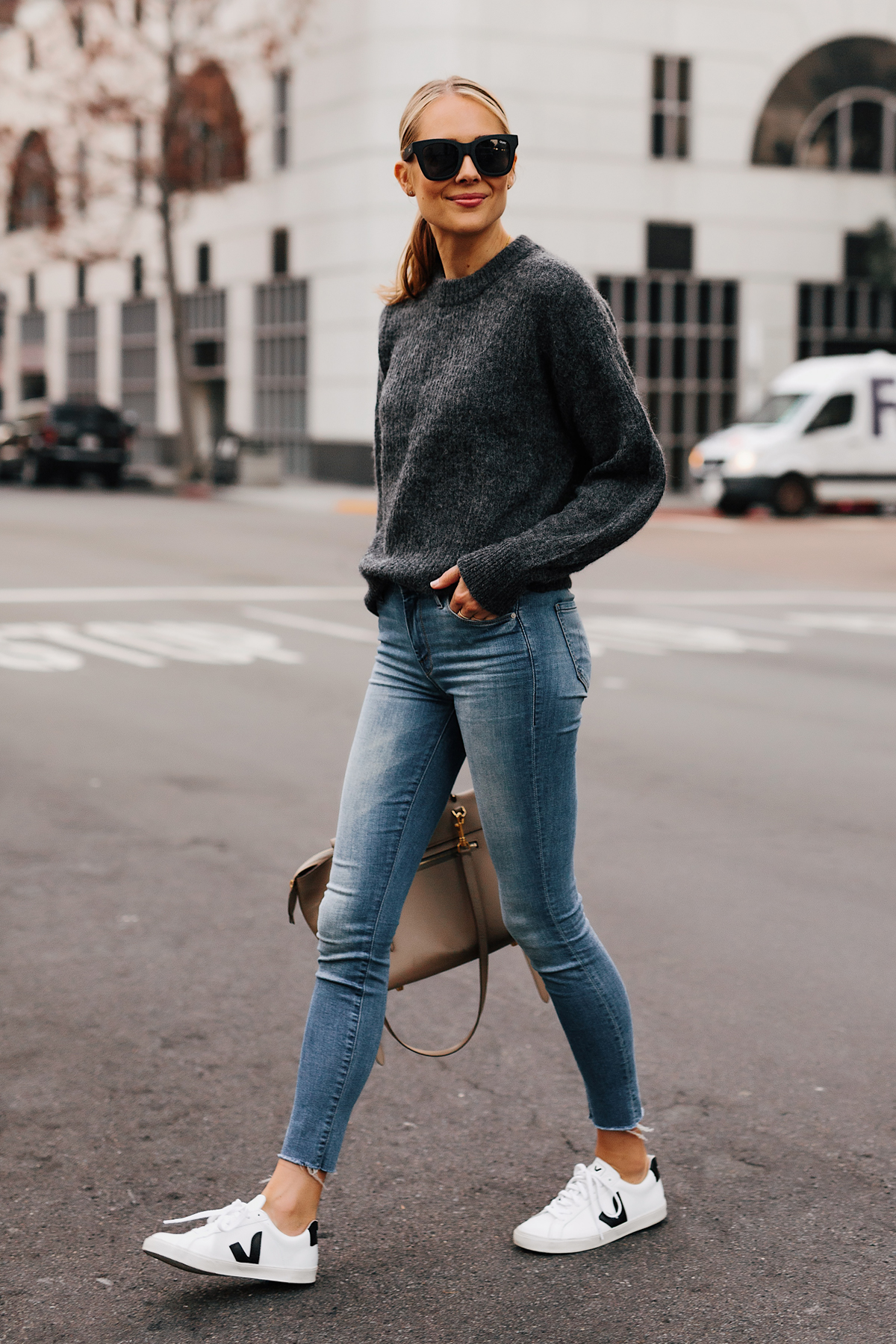 For Tonight
So many of you have asked for ideas on what to wear for nights out during fall/winter. For me, I really don't change my personal style when going out either on a date or with girlfriends. I still like to be comfortable, but I'll definitely switch out my sneakers and flats for heels. This Alpaca sweater is not only cozy for those chilly nights, but it looks incredibly chic when paired with skinny jeans and heels. The black version would look great with these black skinnies, heels, and red lipstick for an upcoming holiday party, don't you think?!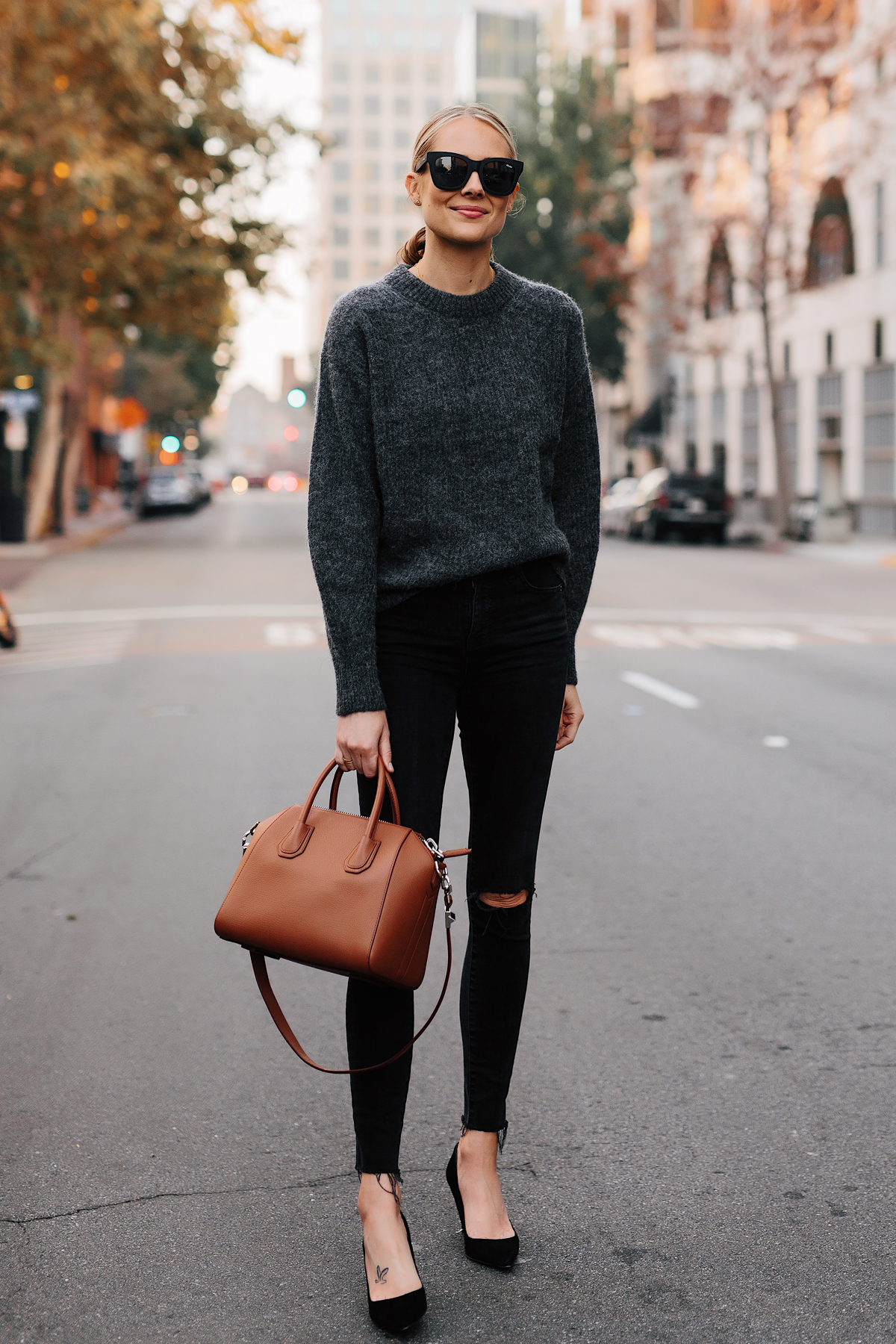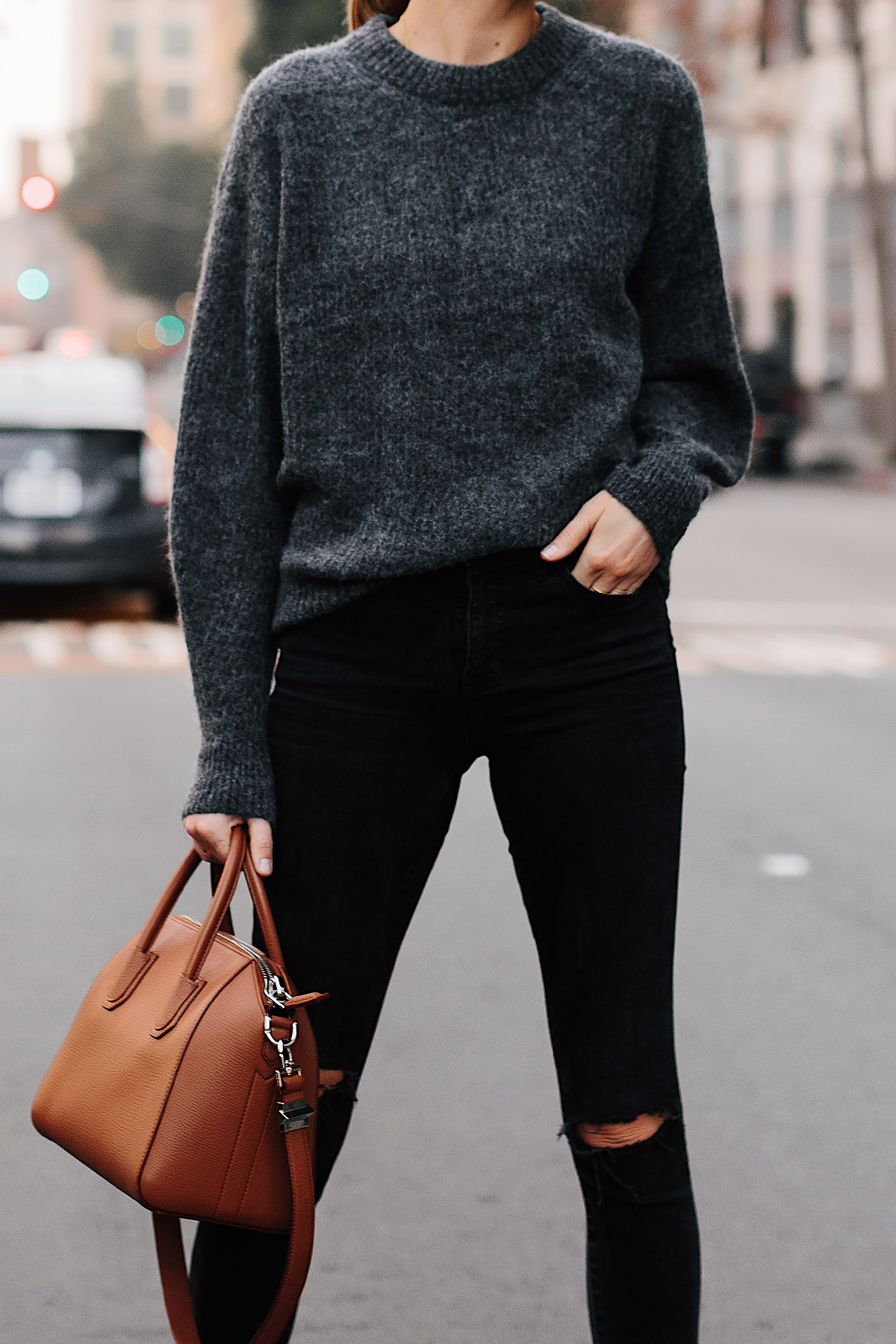 Check out this post about my favorite Everlane sweaters
A special thank you to Everlane for sponsoring this post. All thoughts and opinions are my own.
Photos: Arielle Levy