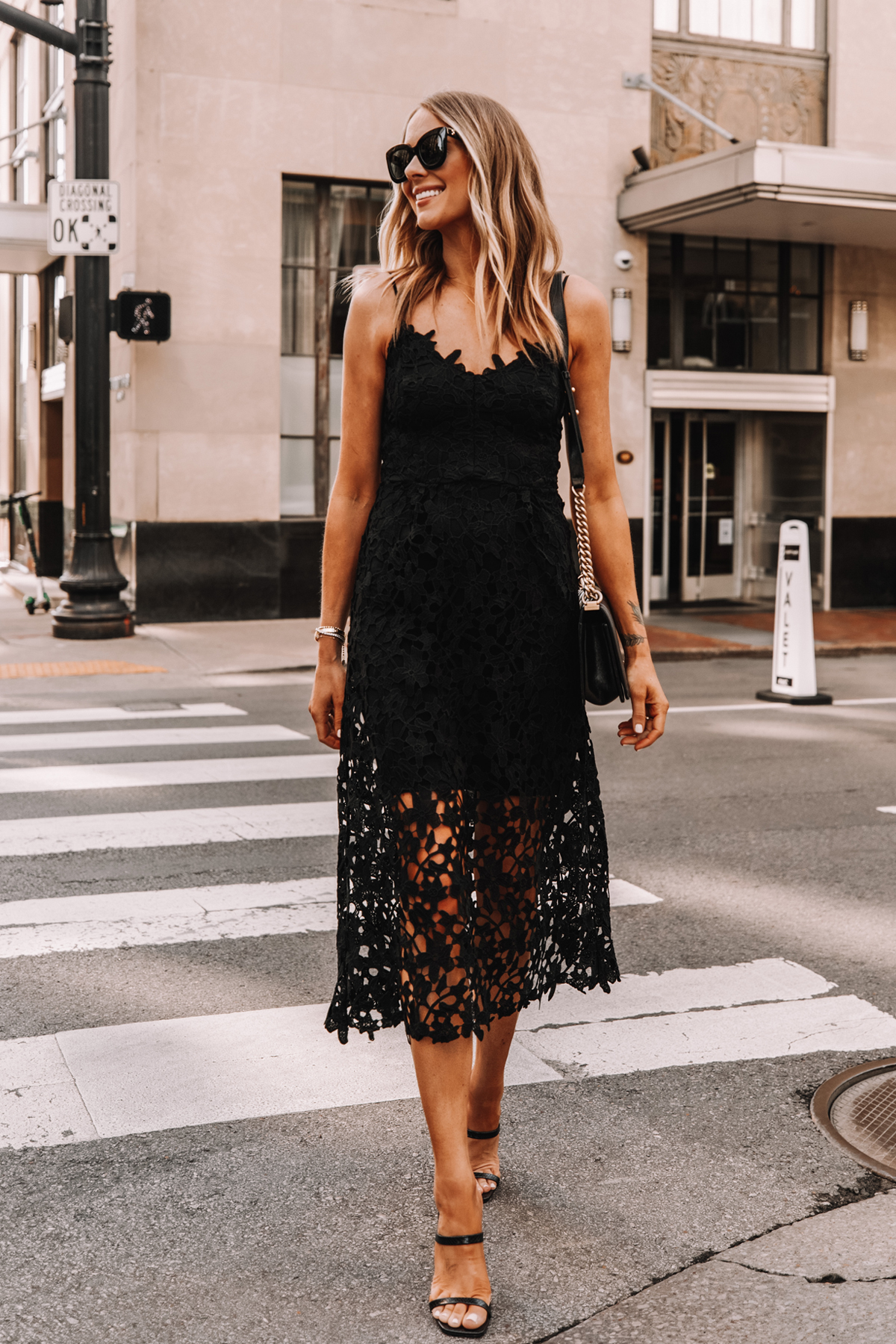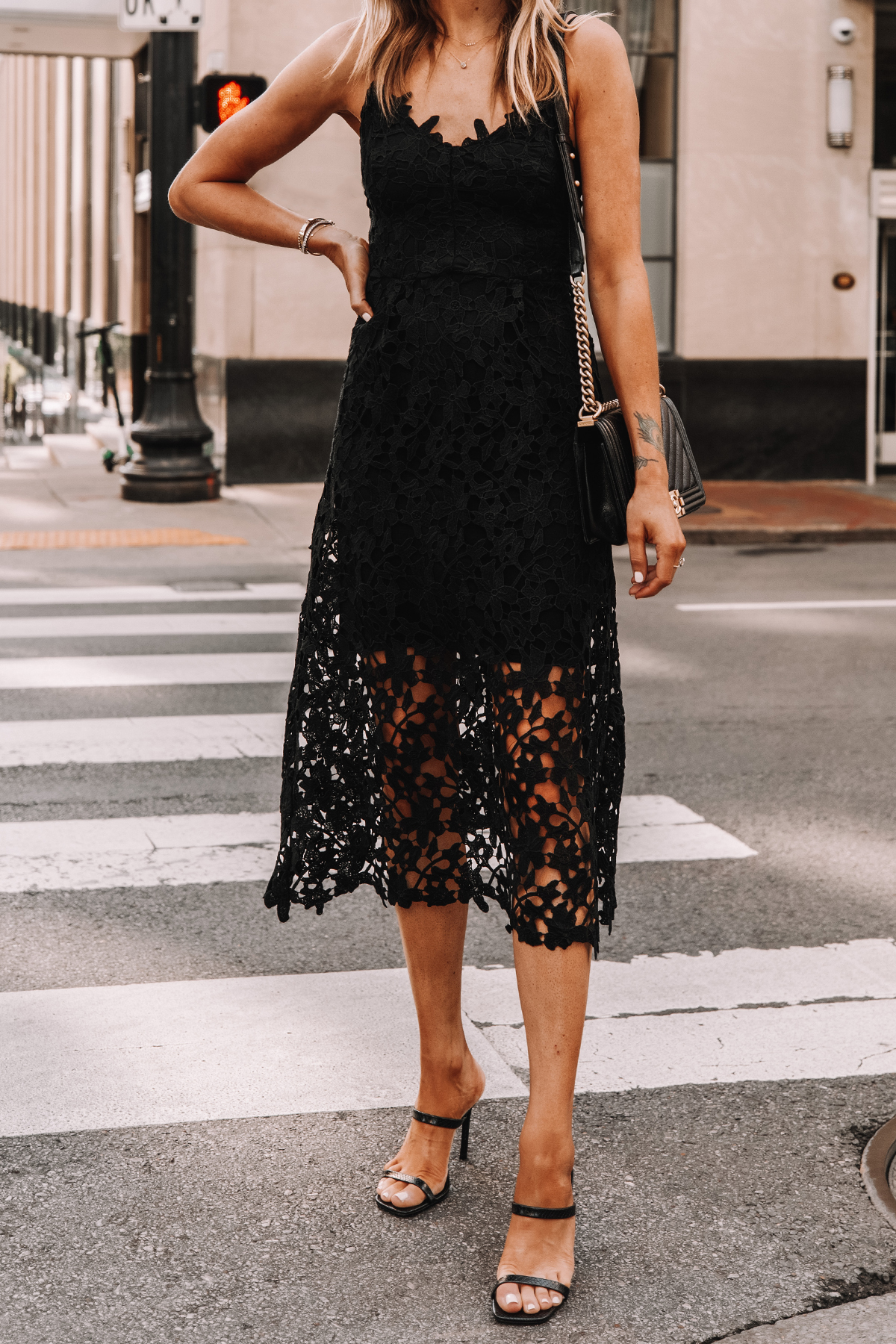 Although late summer into fall seems foggy in terms of plans and events right now, it's always smart to be prepared. So many people have had to shift wedding dates and the like because of COVID-19, which could mean a friend's wedding that was supposed to happen this spring is now happening this winter. Things are changing every day, so my best piece of fashion advice right now is to always be prepared by ensuring you have the classic staples in your closet, which includes the perfect Little Black Dress (LBD).
If I'm ever in a rut about what the heck to wear to an event that calls for black tie, cocktail, etc., I almost always turn to black. No matter the season, black is in. One of my favorite LBDs is this one from Express. The lace overlay and midi length make this dress fancy, gorgeous, sophisticated yet not-too-serious all at once, which makes it the perfect dress IMO. Plus, it's on sale for $80! Even if you have nothing on the horizon in the next 6 months (most of us don't!), grab this today to keep in your closet because I can almost guarantee you you'll have a need for it come 2021. 
I've rounded up several other LBDs under $150 for you to shop while they're available so you're looking good and ready for anything!
Black Lace Dresses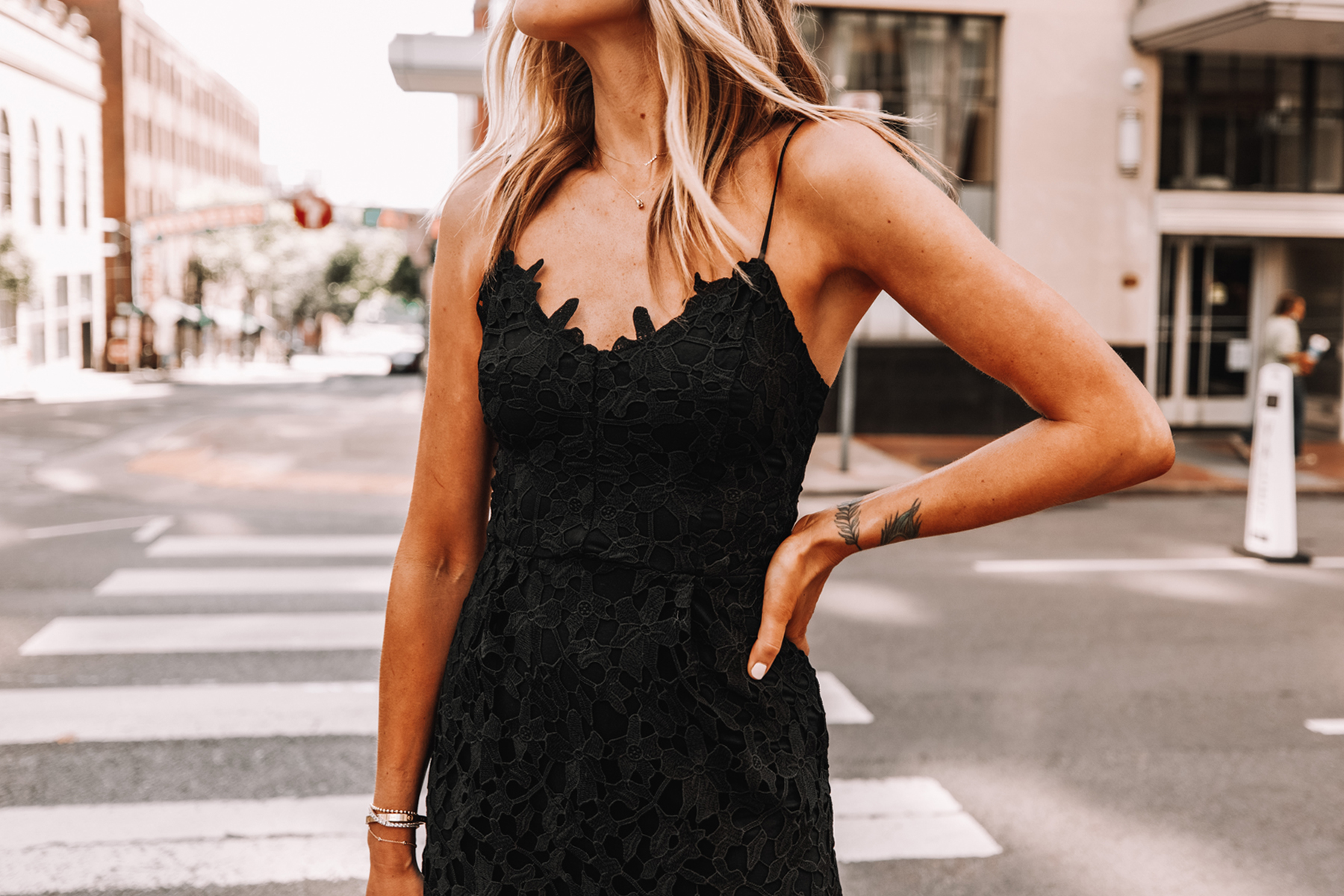 Photos: Arielle Levy
This post may contain affiliate links, meaning when you click the links and make a purchase, we receive a commission.