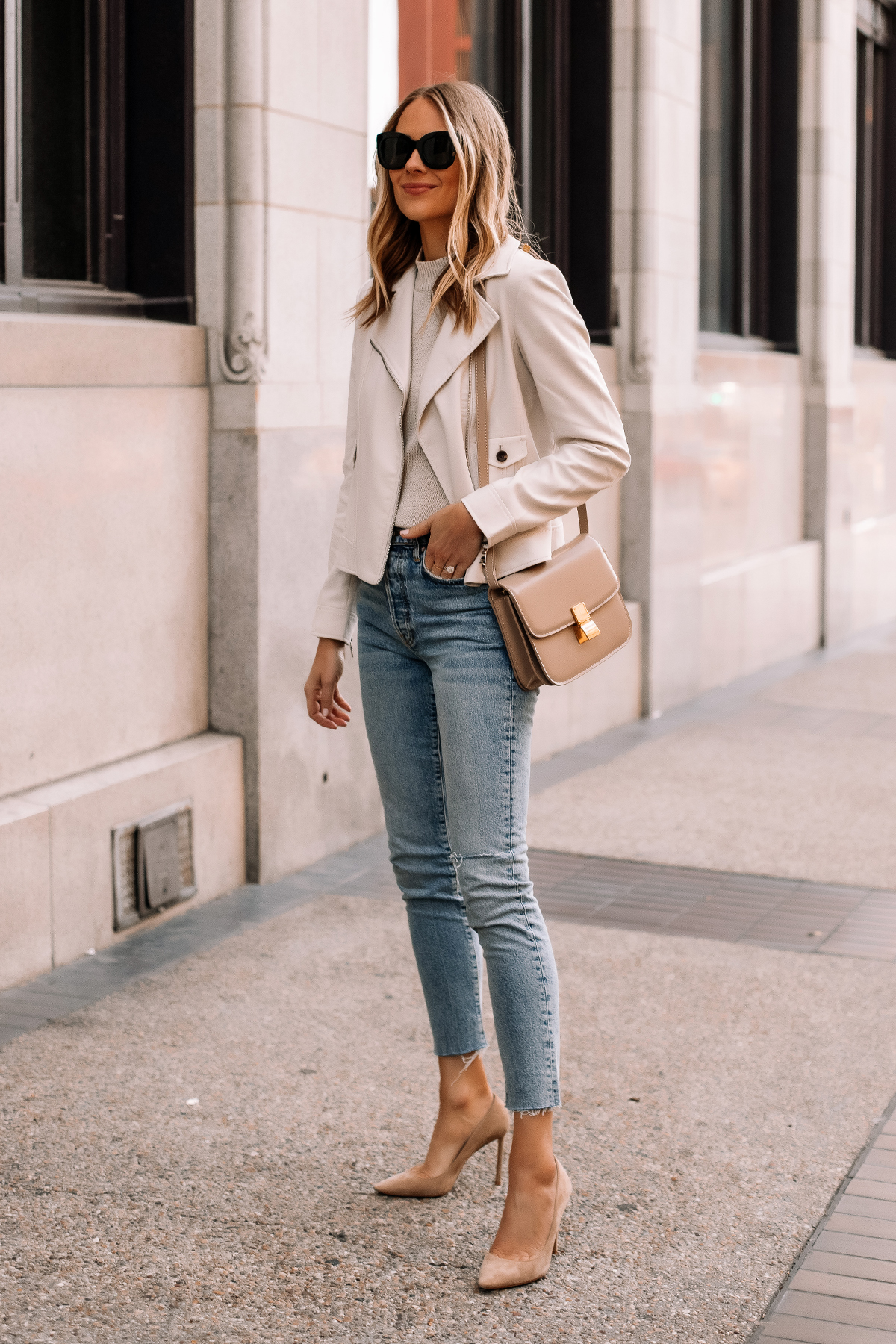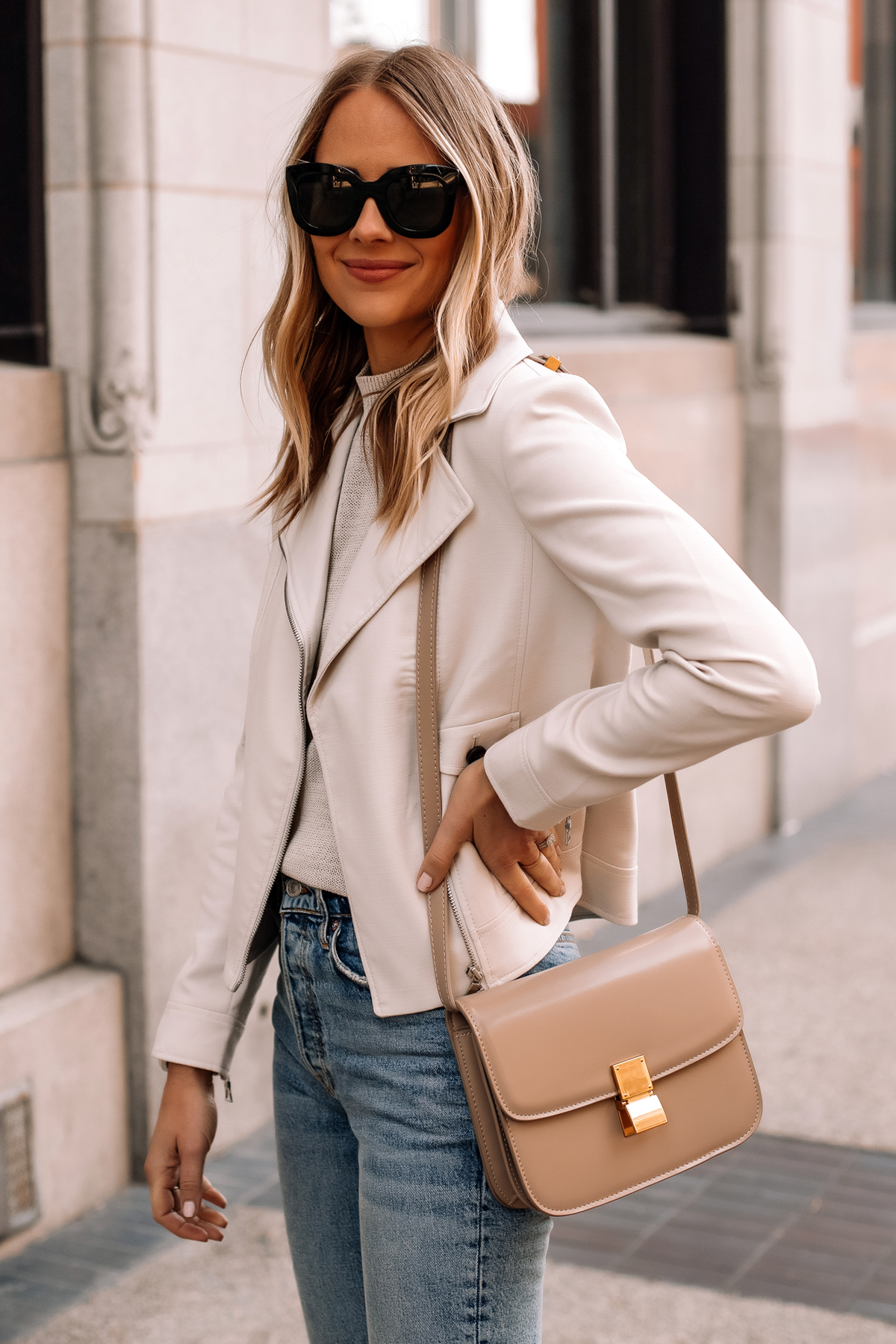 I love spring for the same reason I love fall: layers! Both seasons are transition seasons, meaning it's not just heavy sweaters or tank tops and shorts. Every day during spring is an opportunity to get creative with layering pieces to create a look. Since most days start chillier and end up warmer, spring jackets are one of my favorite go-tos when it comes to creating a look I can adjust throughout the day!
I love this gorgeous beige moto jacket from Ann Taylor—it's literally perfect in terms of spring jackets. Although it gives you a little coverage and warmth, the 70% polyester build allows your outfit to breath and never get too stuffy unlike a suede or leather moto jacket. Even better, it's machine washable! The notched lapel and asymmetrical zip give it a bit of edge, and the over silhouette keeps it very classy. When layered with this mock neck sweater shell, you are fully equipped to have some warmth in the mornings and at the office (AKA the igloo), then peel your layer off for a springtime happy hour drink outside!
Check out some of what I consider the best of spring jackets below and grab one (or two) to add to your arsenal for when cardigans just aren't cutting it.
Spring Jackets