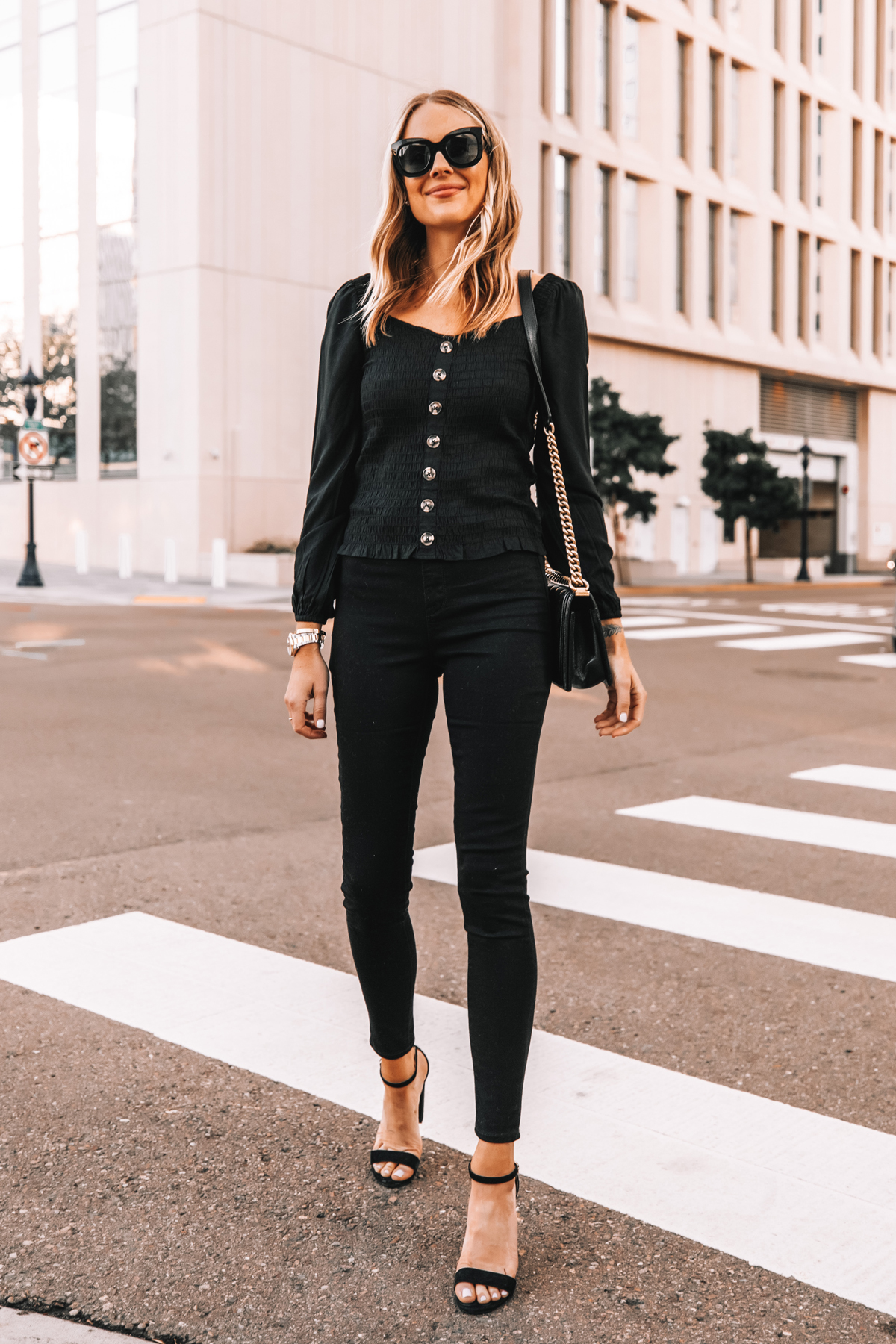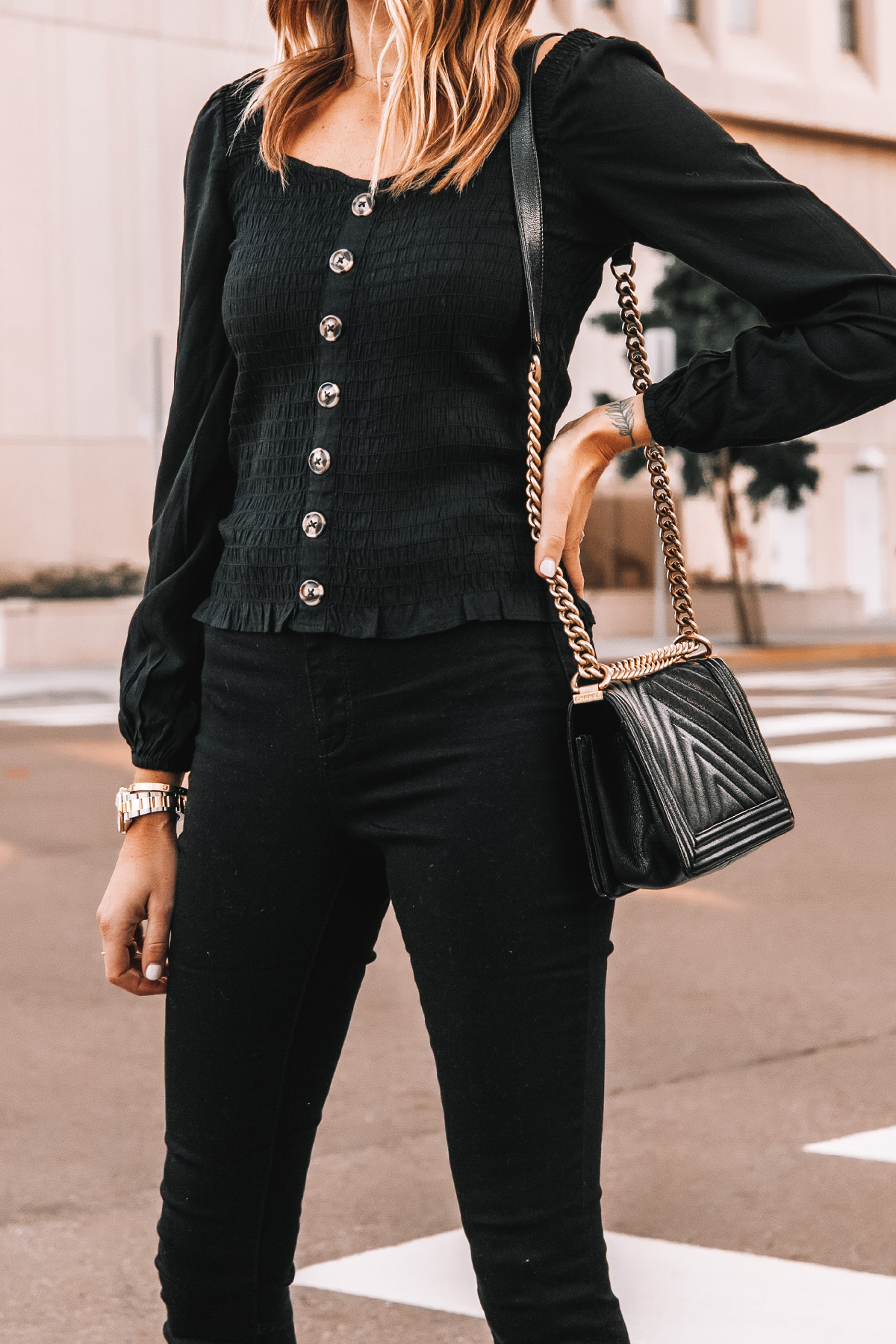 The holidays are expensive, and giving yourself time to get your bank account back up and running is important post-holiday. However, that doesn't mean you still don't want to shop—you're human! If you're itching to treat yourself to a new outfit that doesn't break the bank, look no further than Walmart fashion for insanely affordable and really cute clothes.
I've said before how amazed I am at Walmart's rise in fashion, and the outfit I'm wearing in today's post is more proof of how great their selection can be. All-black is a standard go-to for me, and these pieces from Walmart create the perfectly chic all-black ensemble. From the button front blouse to the black skinny jeans and the classic black sandals, this is an ideal stylish budget-friendly look! Like, super friendly. So friendly in fact, the entire look cost me under $70. Plus, the pieces are so versatile, I can restyle them for so many other outfits. 
While you're trying to balance out your checkbook after the holiday spending spree but wanting a few new pieces here there, shop Walmart fashion!
Affordable Walmart Fashion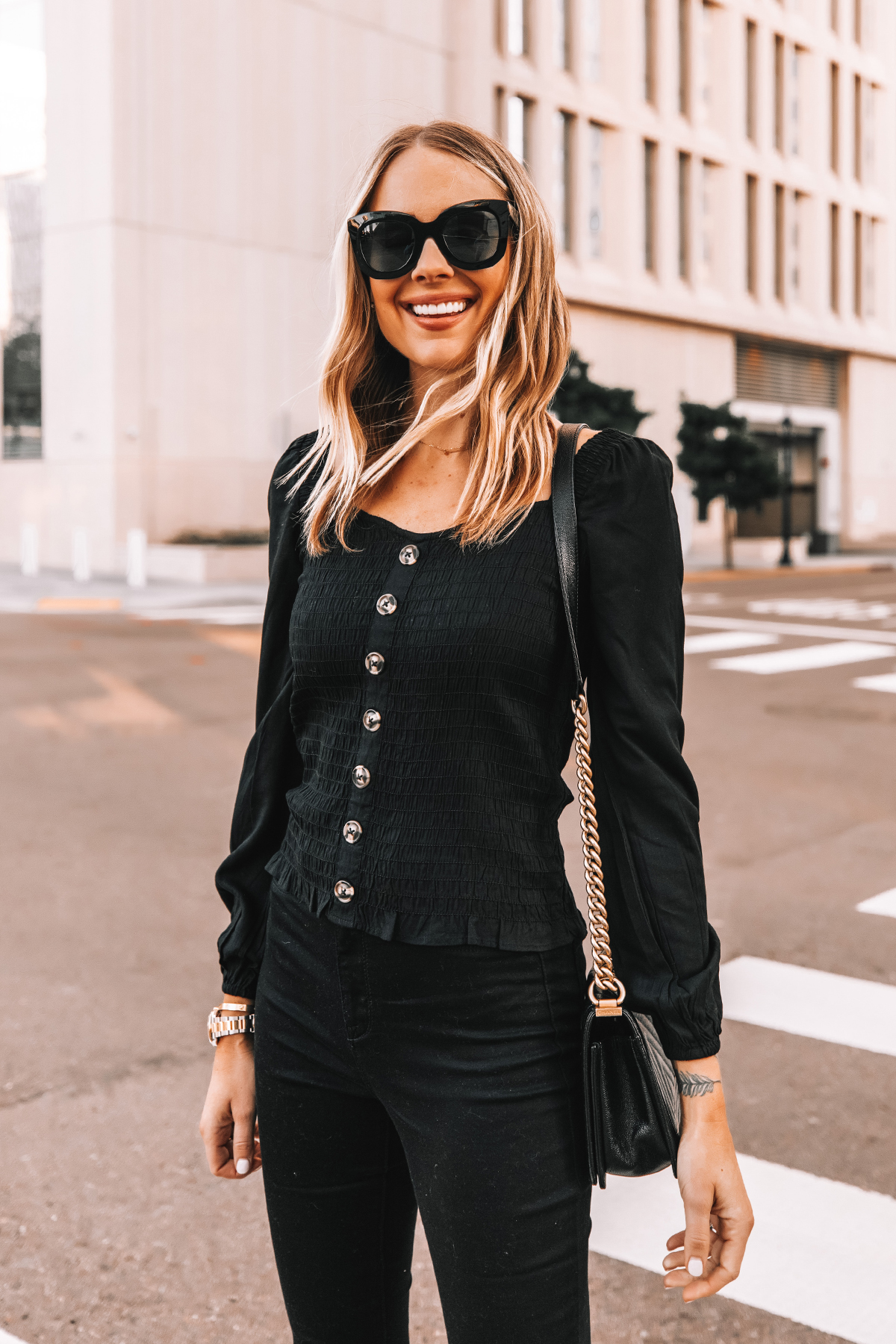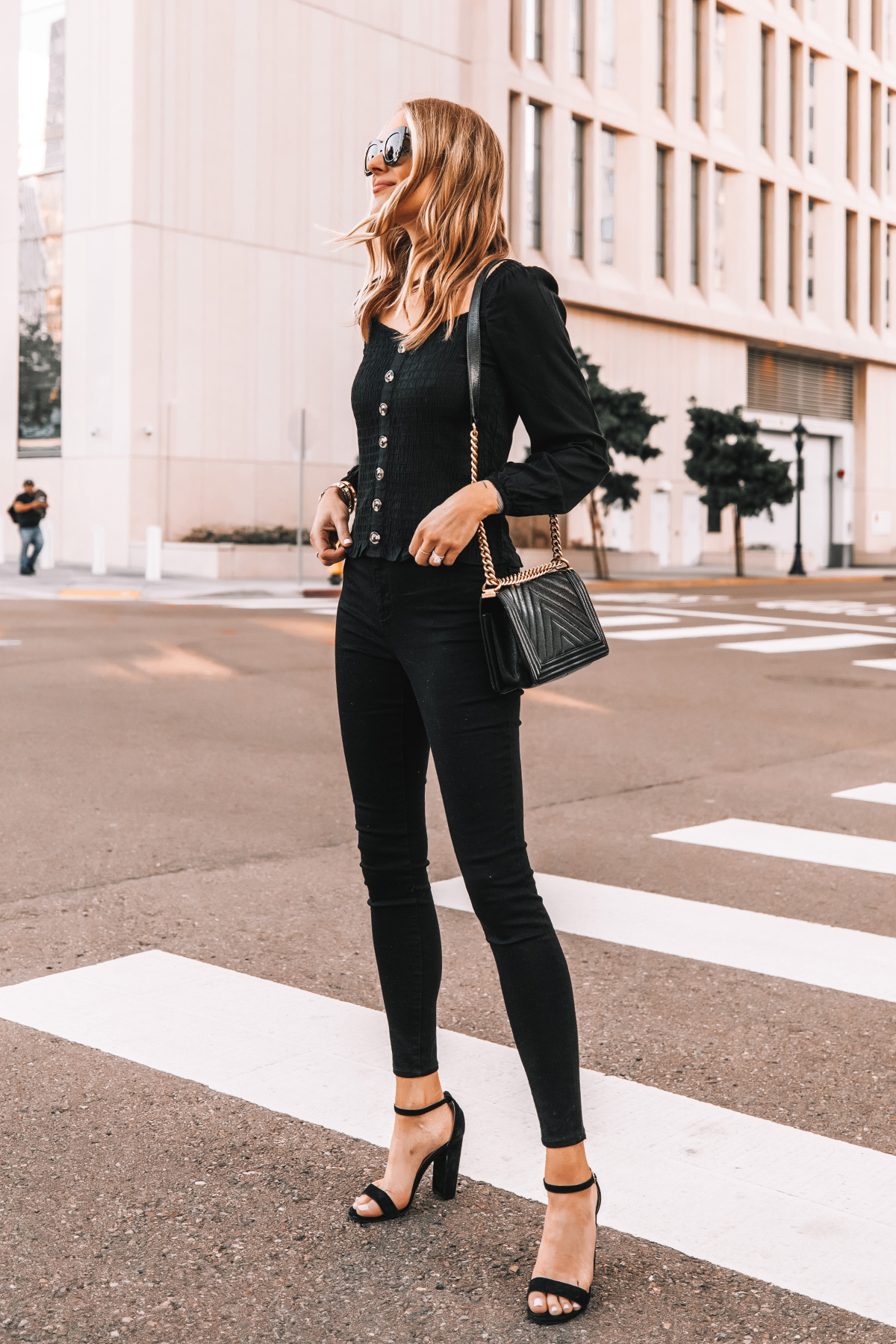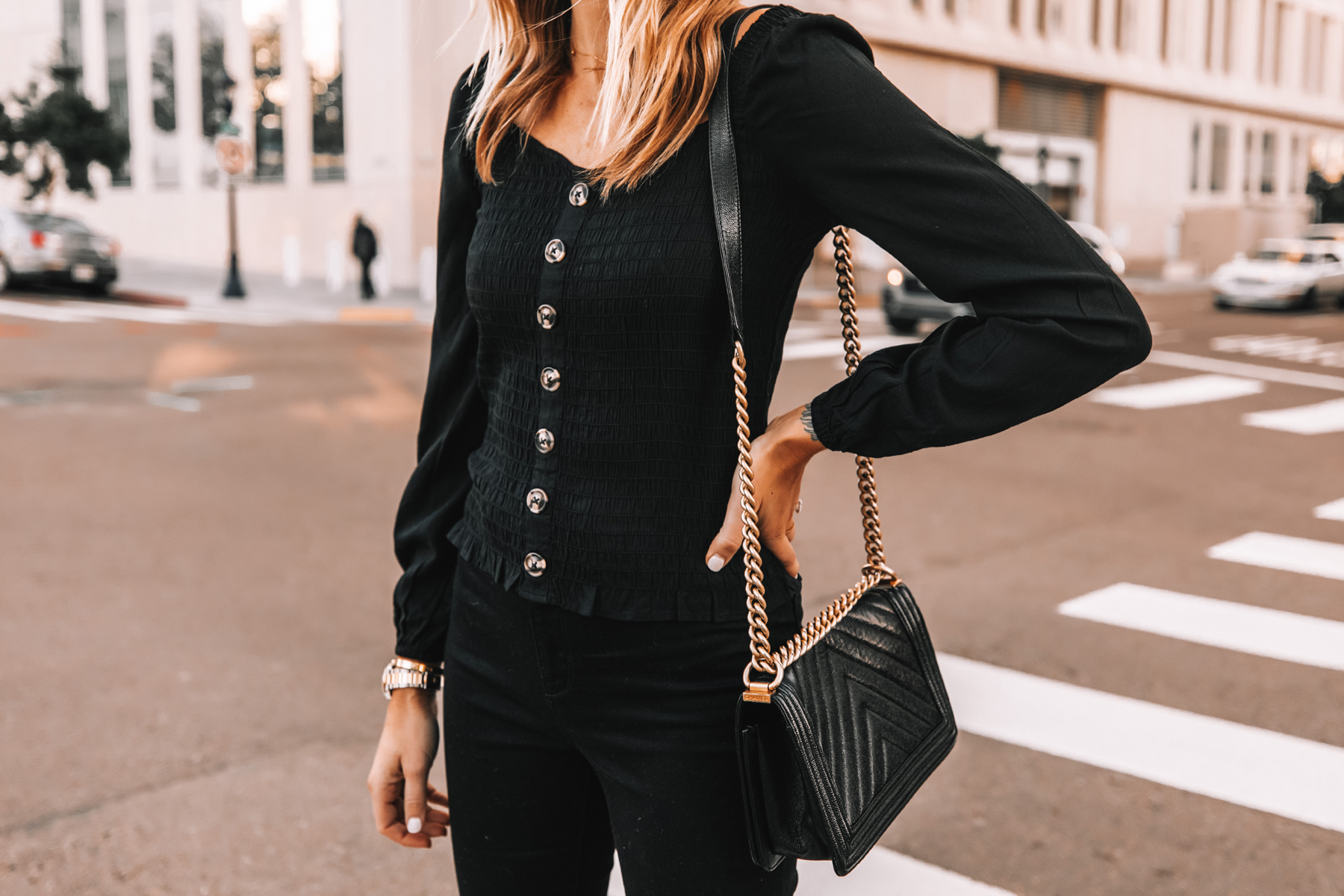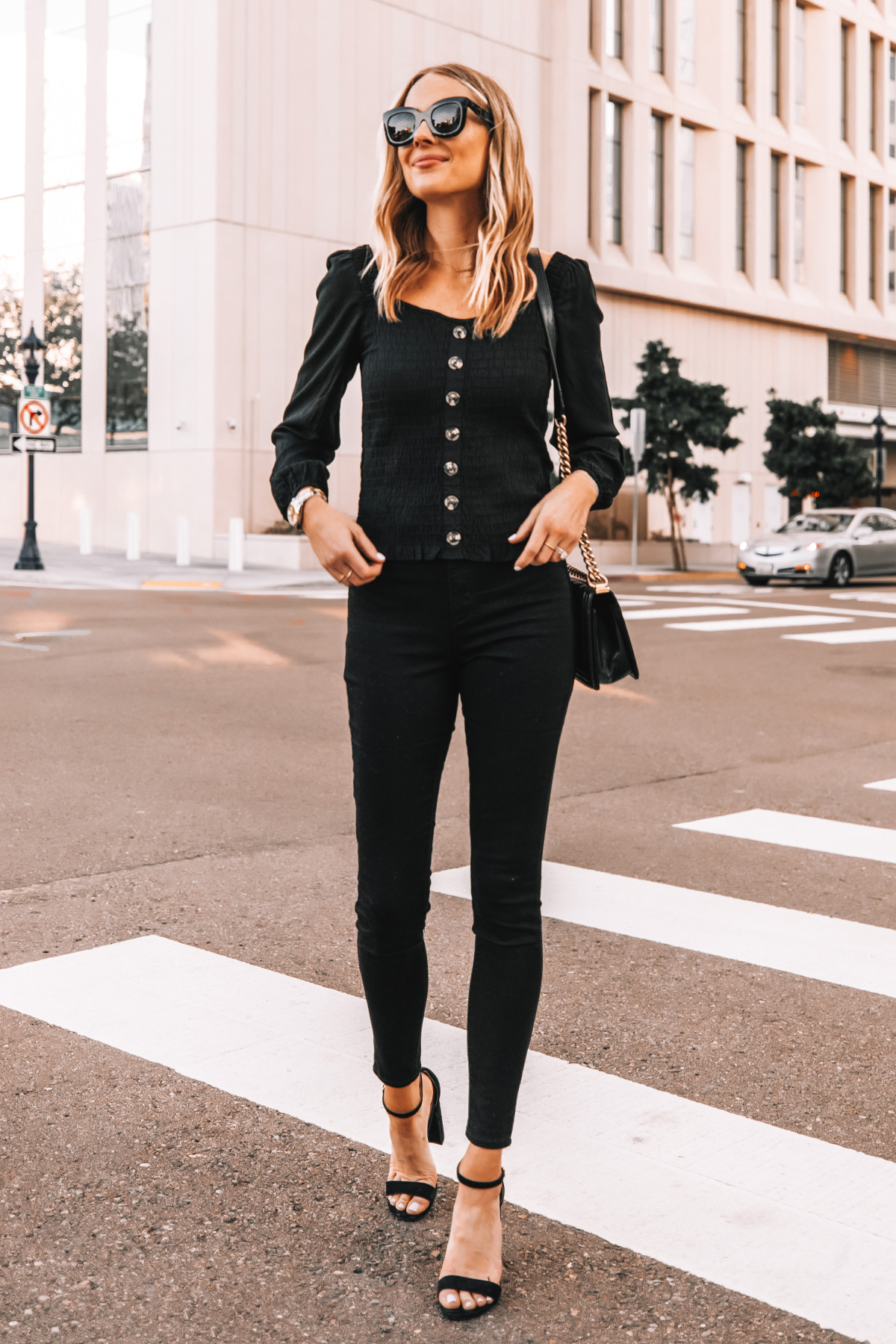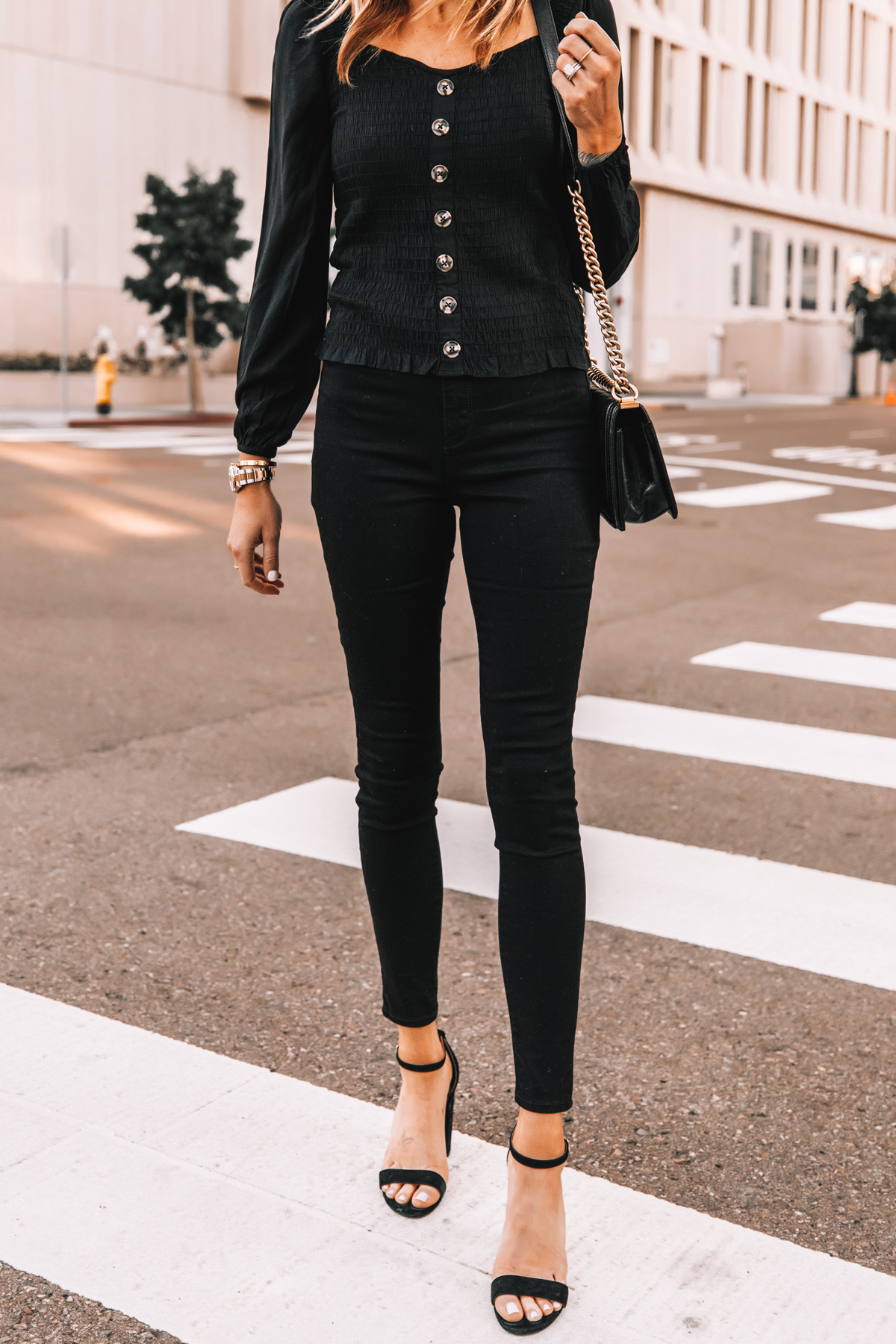 A special thank you to Walmart for sponsoring this post. All thoughts an opinions are my own.
Photos: Arielle Levy