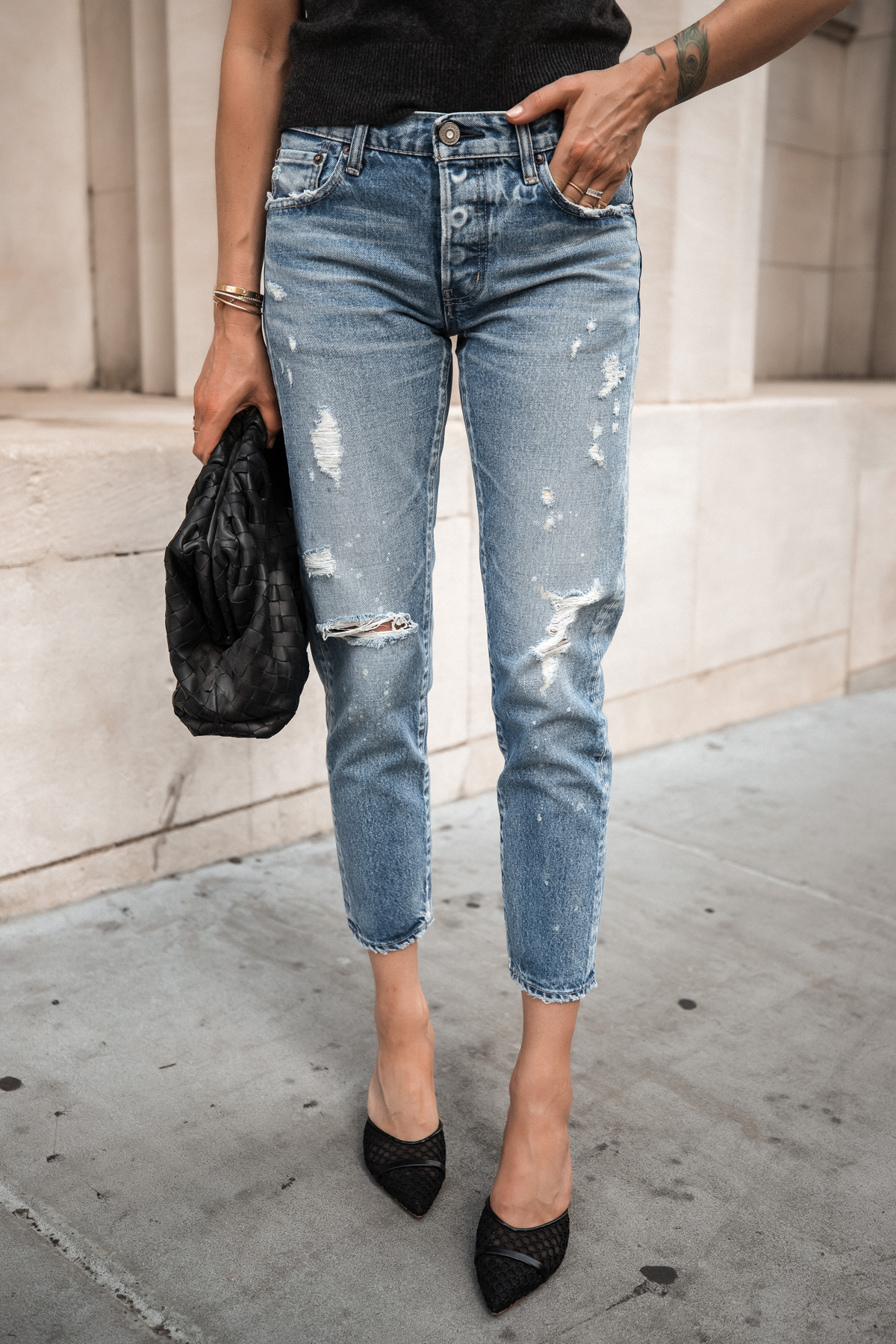 I remember going to Neiman Marcus as a little girl with my mom. It was always such an exciting adventure, and I would often get lost among all the gorgeous women's clothing, shoes, handbags, and jewelry. Years later, Neiman Marcus still has that effect on me! In fact, when I think of luxury department stores, Neiman Marcus is always the first thing to come to mind.
From beauty and bags, to formalwear and loungewear, they have it all. I've just started my fall shopping, and it's one of the first online sites I visited to see what they had. I'm so glad I did, too, because I ended up ordering a head-to-toe look that is the perfect outfit as we move away from summer and into the fall season!
You guys know I live for all things puff sleeves, so this FRAME short sleeve sweater immediately caught my eye. It's a cashmere/wool blend, and the sleeves hit just above the elbow for that chic ¾" look. I got it in the deep charcoal grey since it almost reads black, and it's so flattering! Since I'm on such a kick with mixing feminine tops and more casual bottoms, I ordered these tapered, distressed jeans by MOUSSY VINTAGE and am obsessed with them! They are insanely comfortable and the perfect fit. Definitely a splurge item, but these are the type of jeans you'll have and keep in your closet for years to come!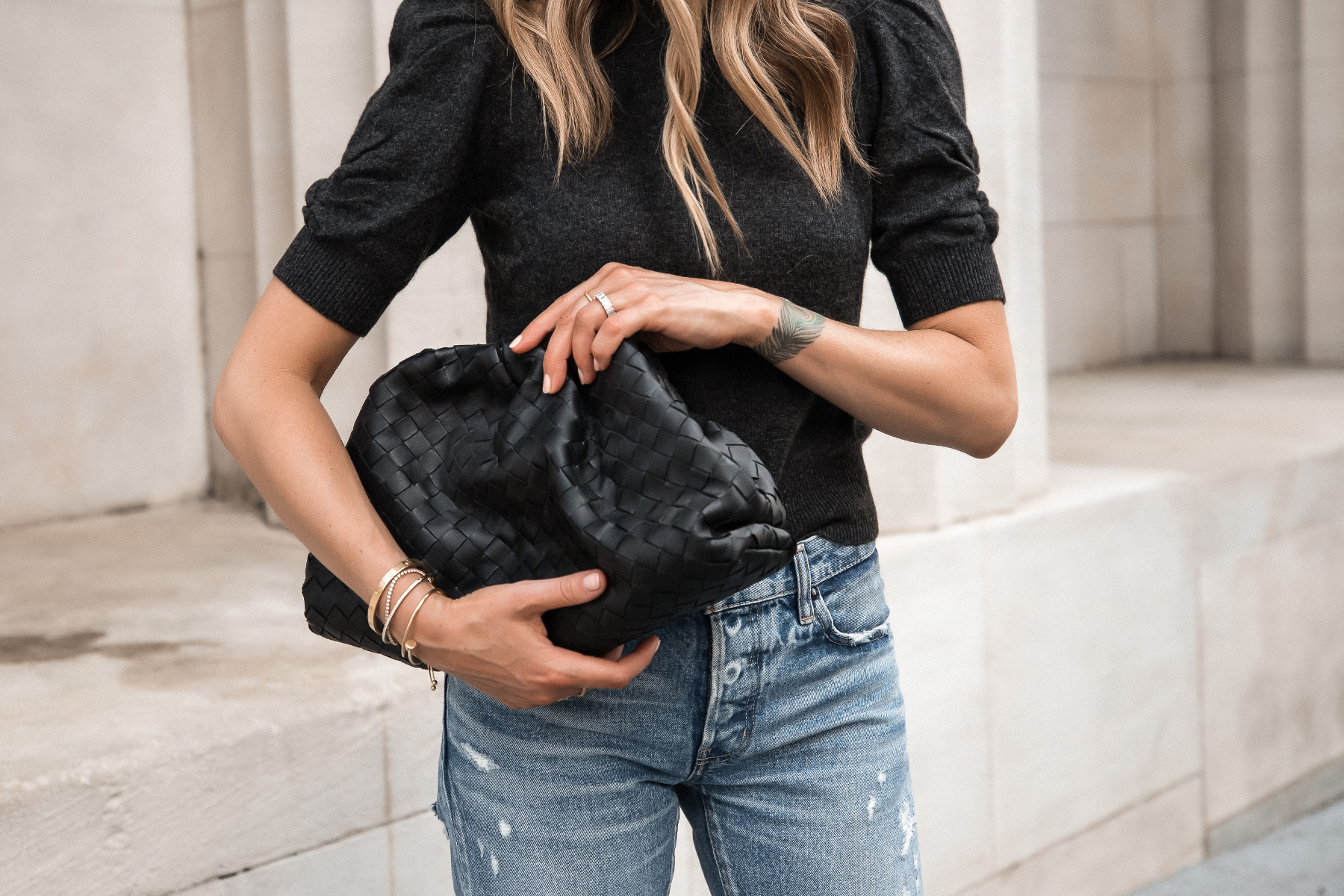 To polish off the look, I knew I wanted a pair of heels and an amazing handbag and, of course, Neiman Marcus delivered on both. These mesh heels by Malone Souliers are another example of a perfect summer into fall transitional wardrobe addition, and the 2.8" inch stiletto heel is modest enough to wear all day. I love how these look on and plan to pair them with formal dresses, fun pants, and a number of other looks this fall! I topped it all off with the stunning Bottega Veneta clutch bag in black. This bag is iconic and, although I went with my typical black, it's available in so many gorgeous colors from Neiman Marcus.
I love this head-to-toe Neiman Marcus look and know my money was well-spent since I'll be wearing this outfit over and over again!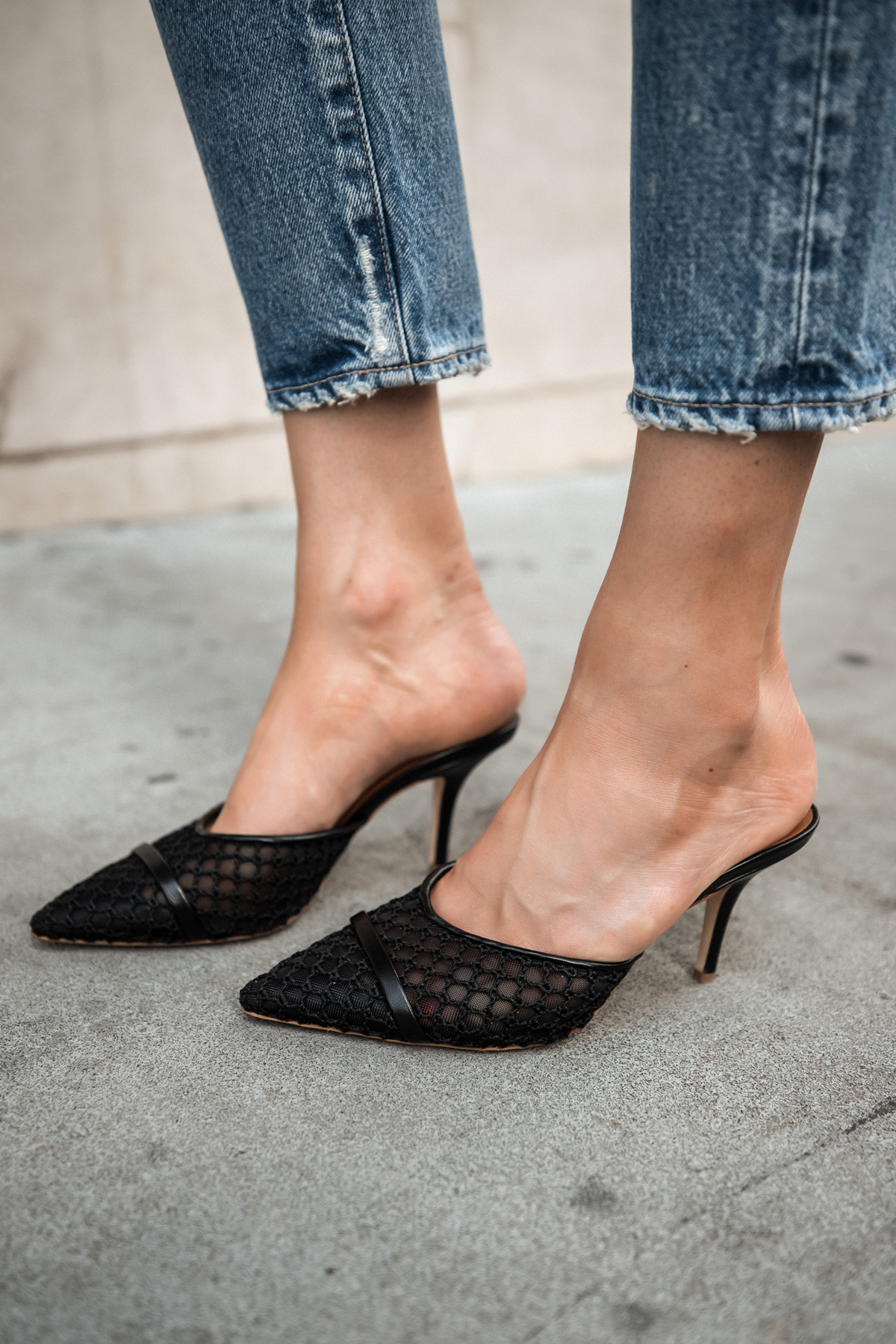 A special thank you to Neiman Marcus for sponsoring this post. All thoughts and opinions are my own.
This post may contain affiliate links, meaning when you click the links and make a purchase, we receive a commission.