Can you believe Thanksgiving is in 2 weeks already? I honestly can't believe how fast this year has gone. I personally try not to get too ahead during the holidays, because I want to be more in the moment and enjoy the season & festivities. However, I know the next two weeks will go by fast, so today I wanted to share a stylish (and easy) outfit to wear for Thanksgiving.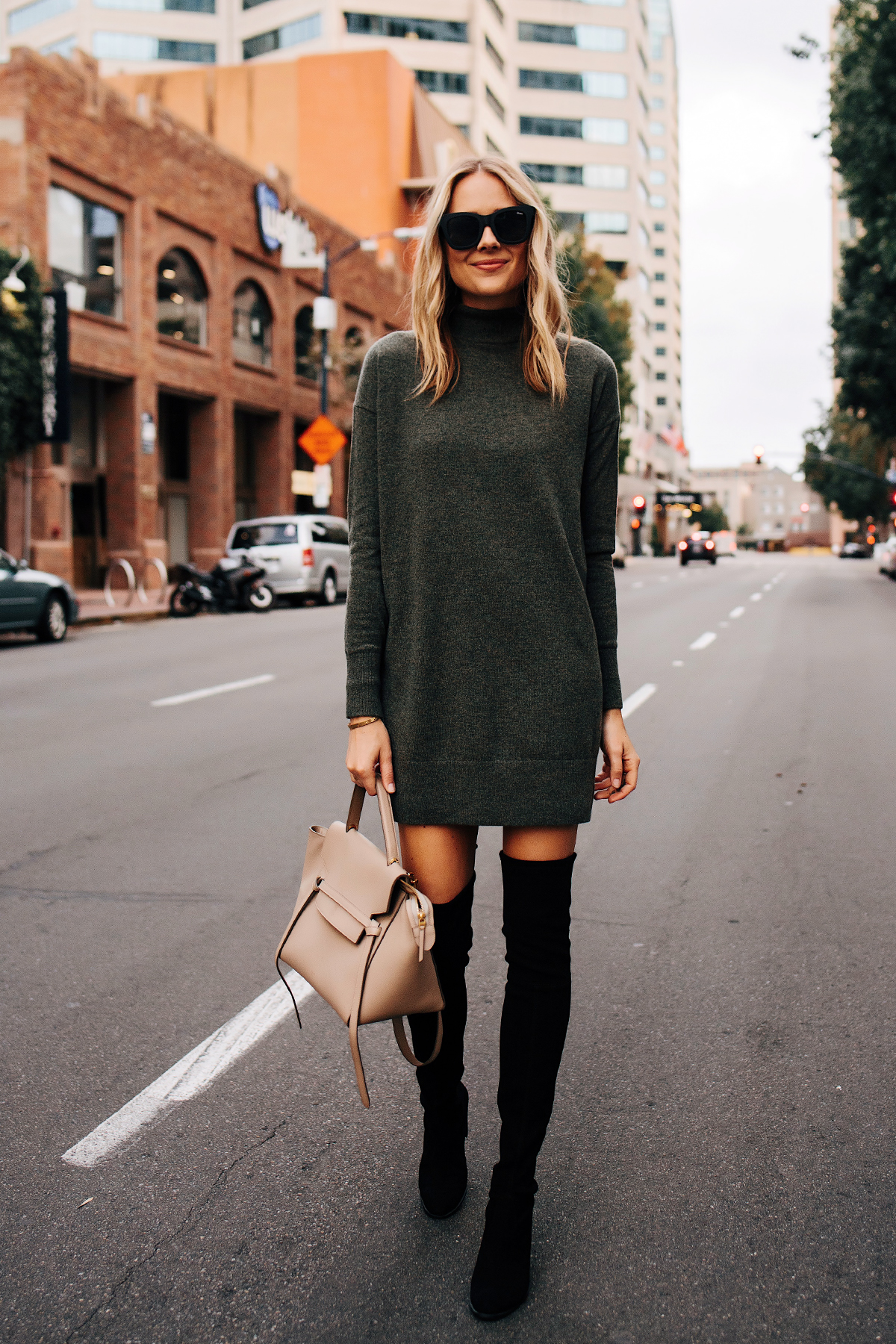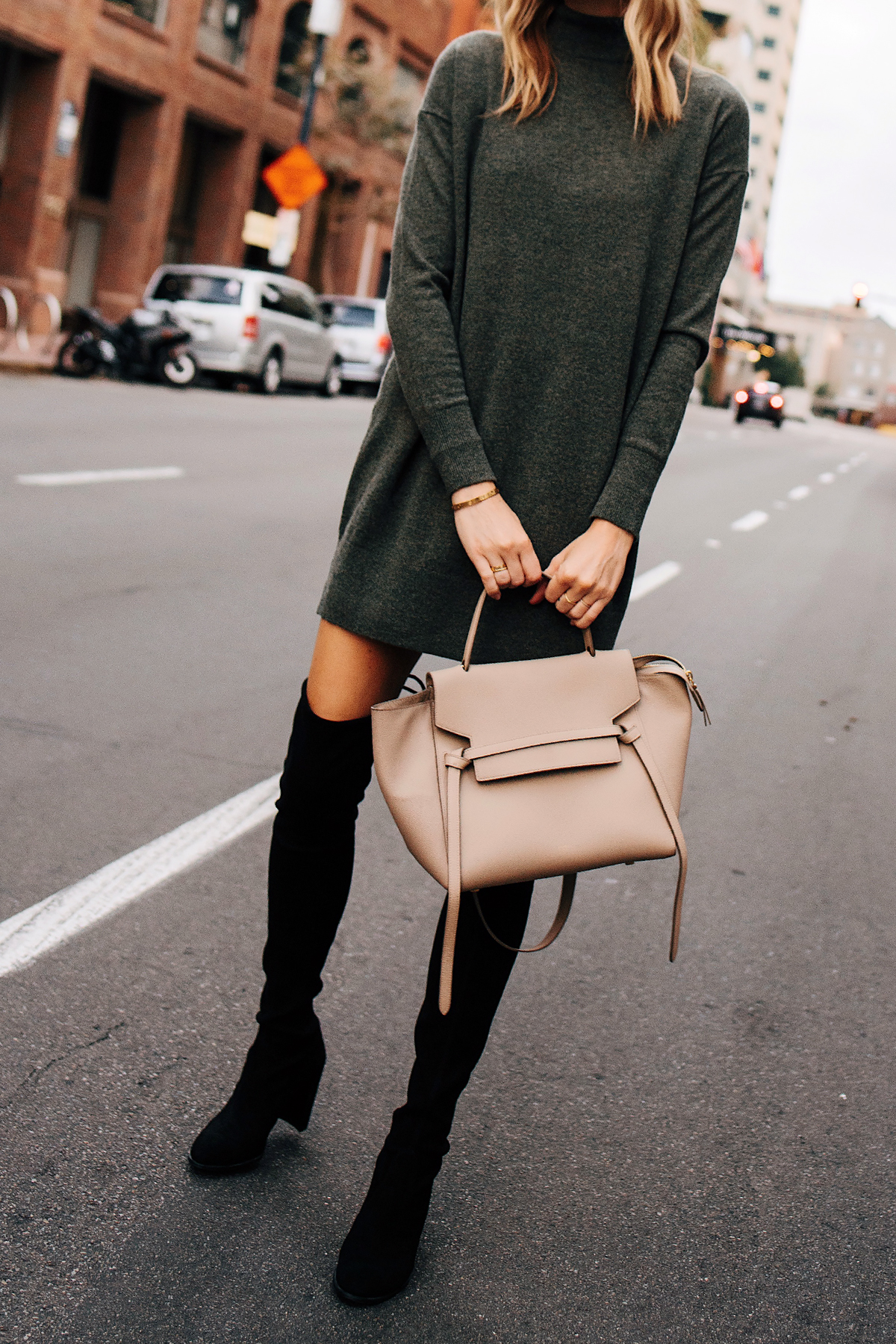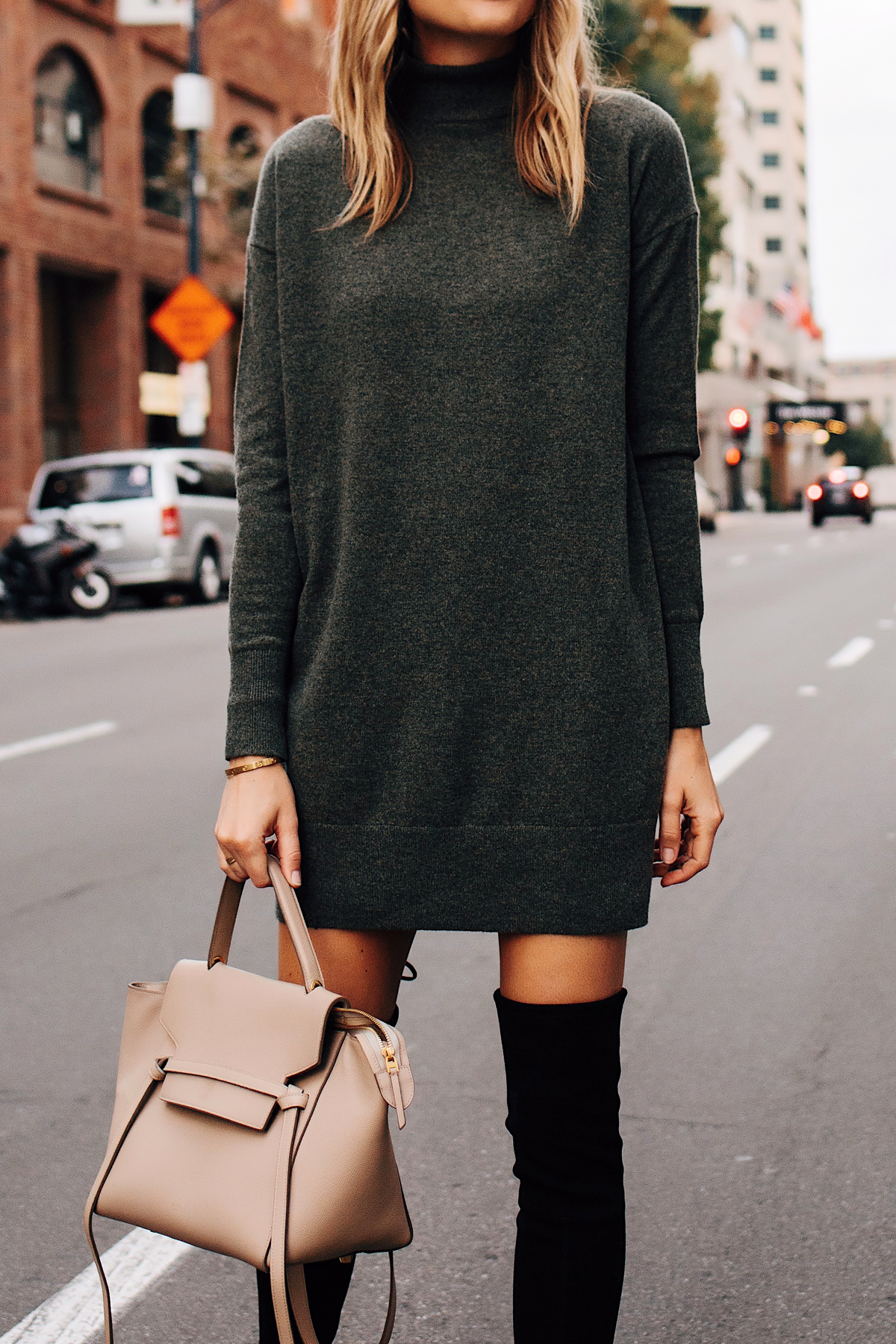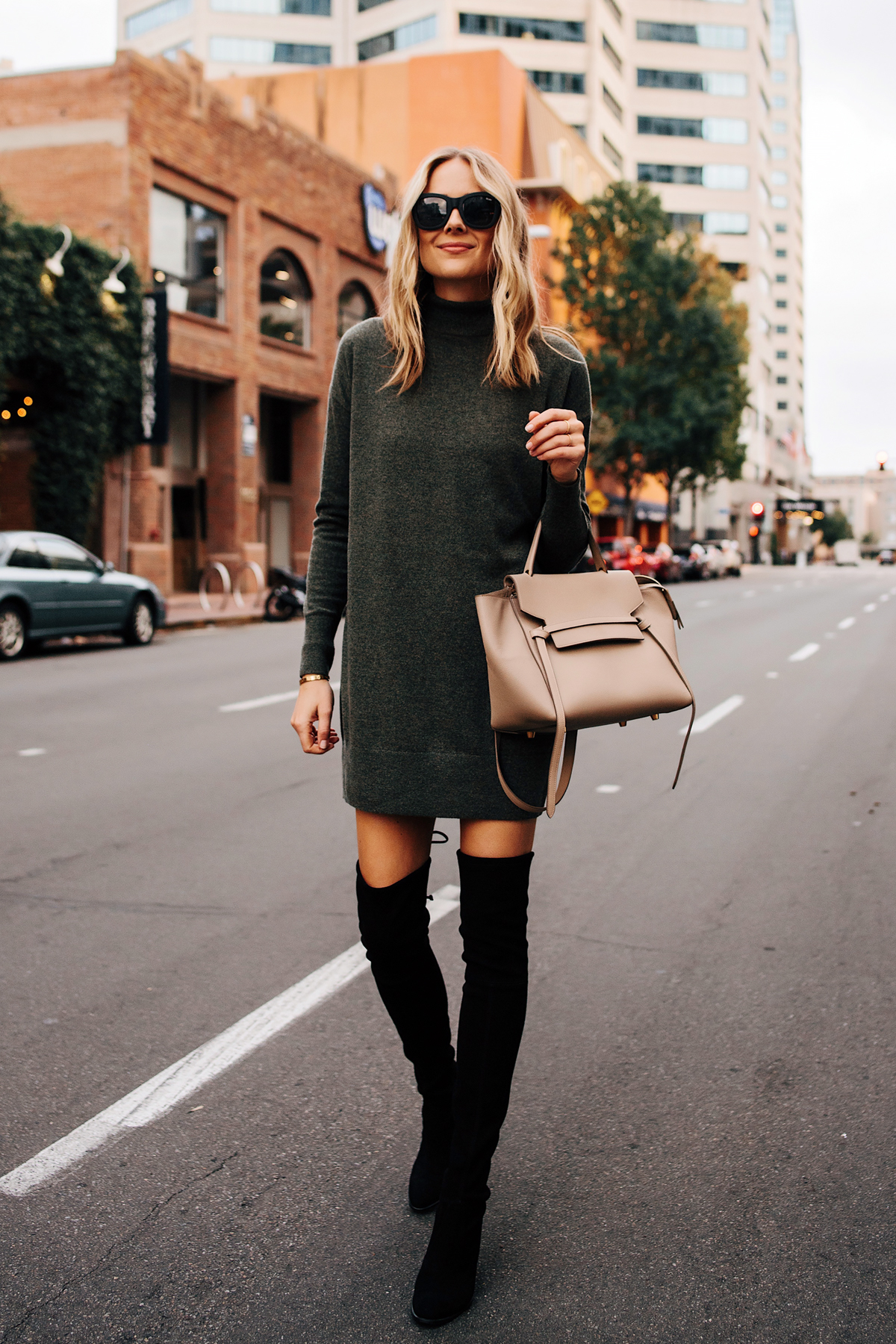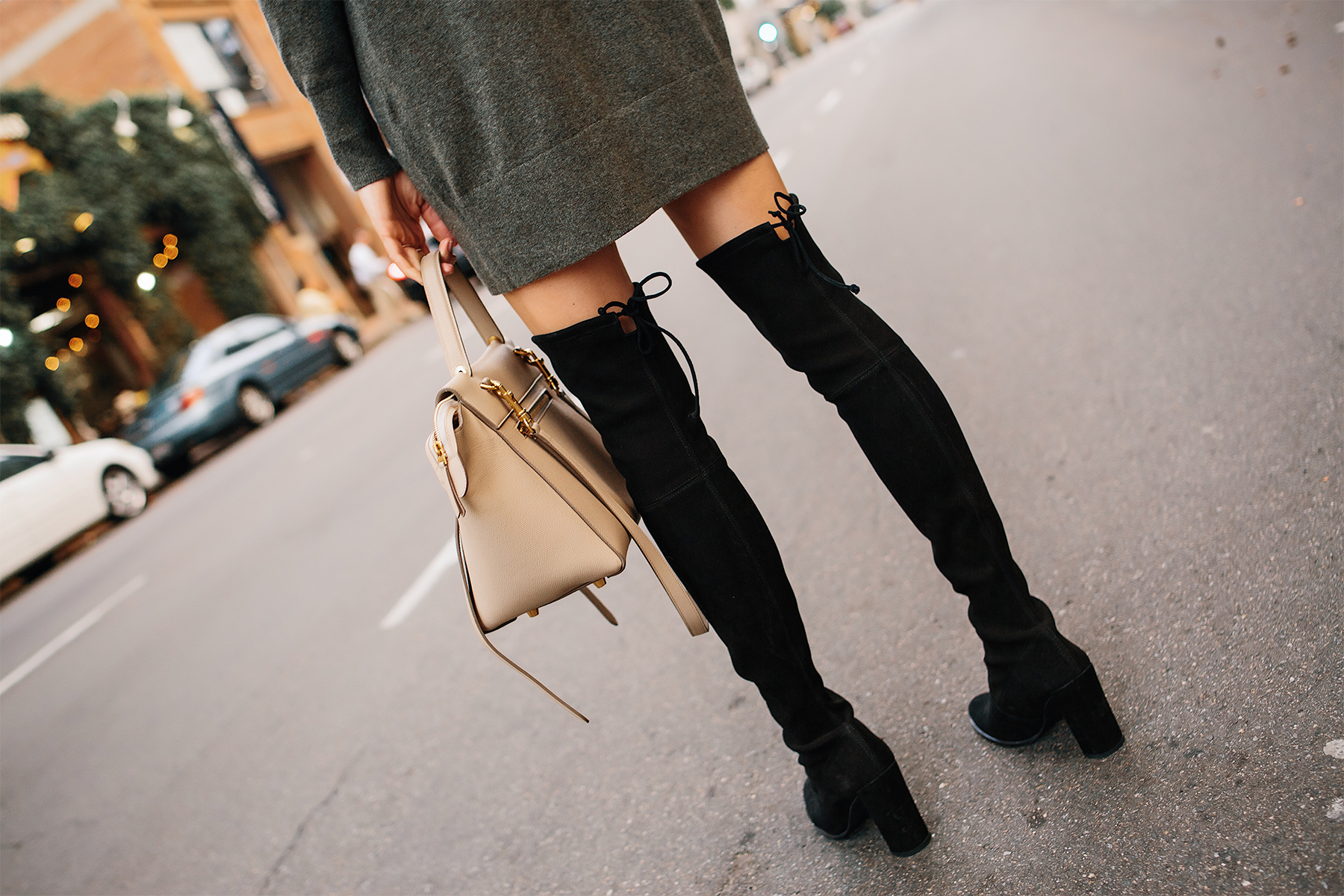 I always like dressing up just a tad during the holidays, even if the attire for the party is casual. I just love being able to take the opportunity to dress up! I found this cashmere sweater dress from Everlane and couldn't love it more! As soon as I saw it, I knew it would pair perfectly with tall boots and that I could wear it all throughout the season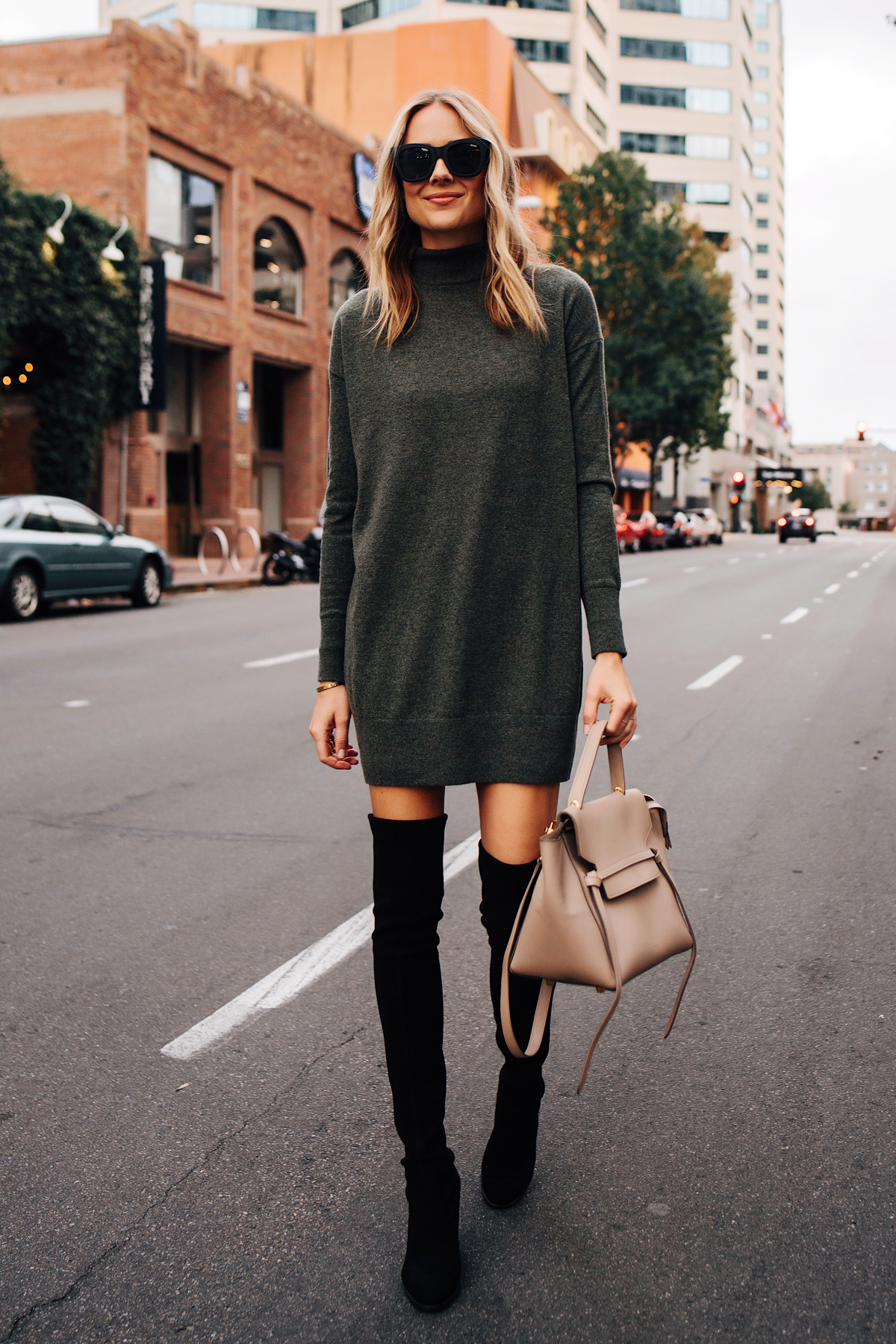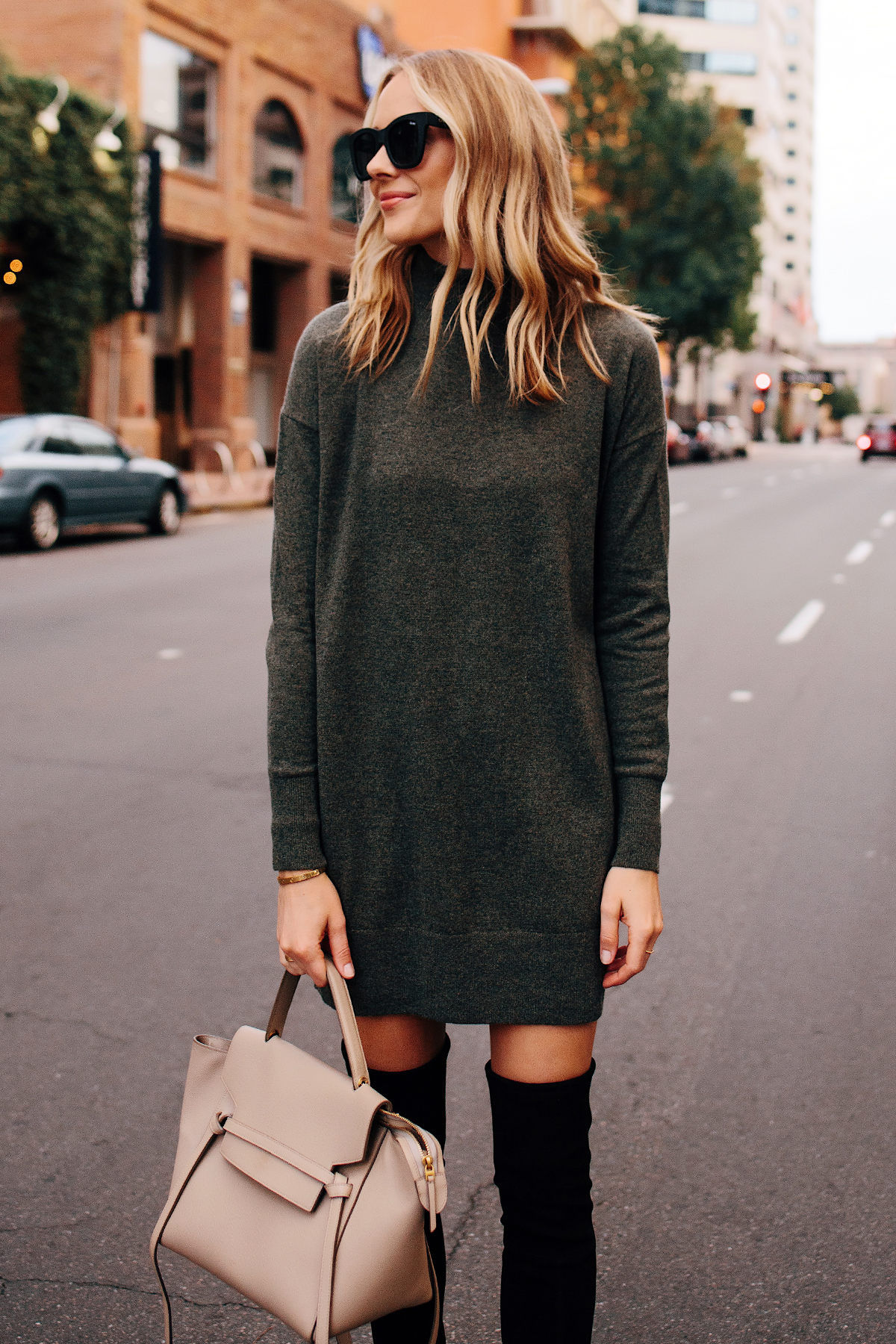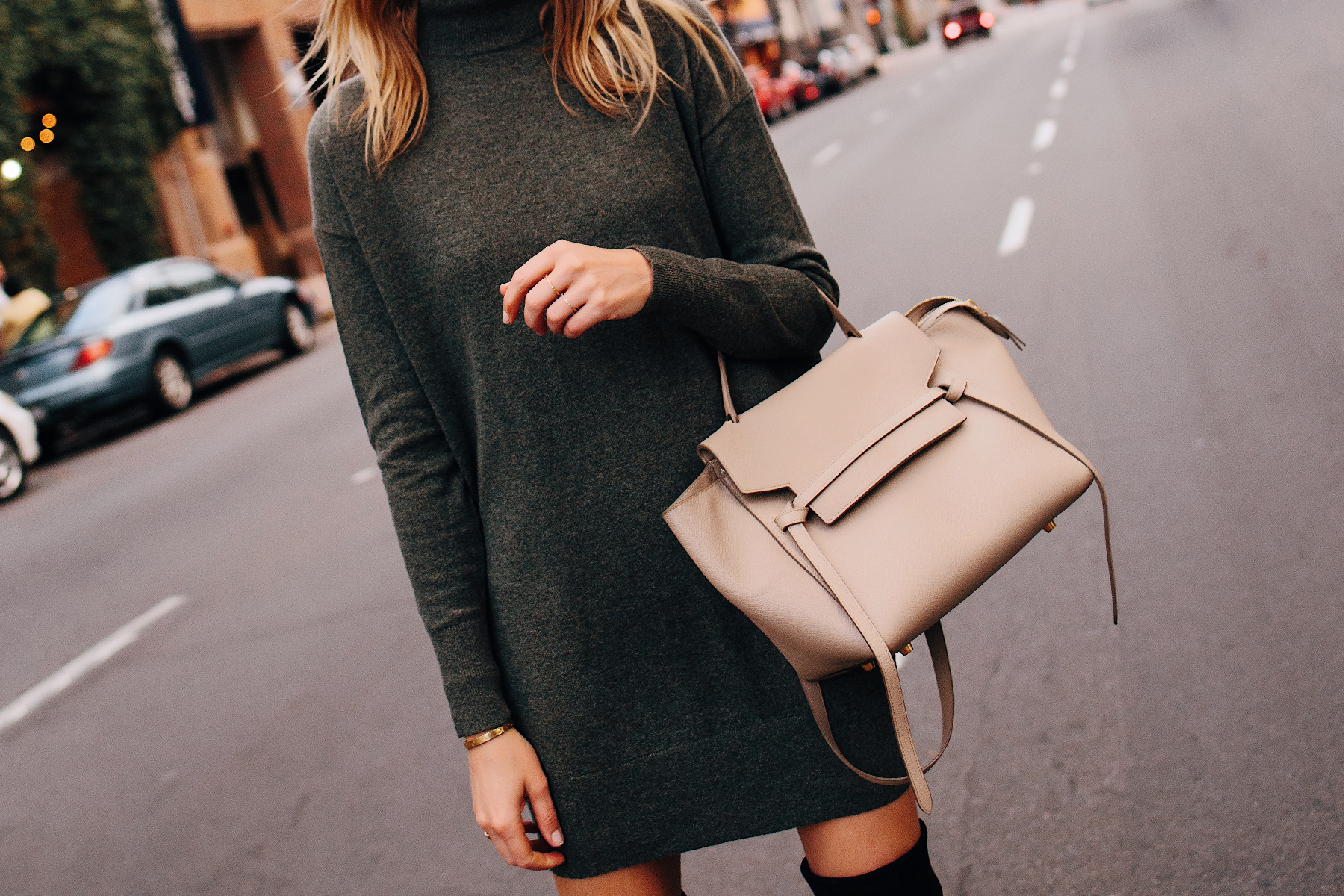 Sweater dresses are so comfortable, perfect for feasting on Thanksgiving, plus they look so stylish! If it's a little colder in your area, this sweater dress would pair so well with leggings/tights and boots. I don't typically stray from neutral colors, but I loved this dark green option and think it's a great neutral alternative. It also comes in black, charcoal, & heather grey. All gorgeous colors for the season! I know I mentioned it's cashmere, and I just have to say it's so incredibly soft, not itchy at all! I'm probably going to take my advise and wear this outfit for Thanksgiving this year. What are you planning to wear?