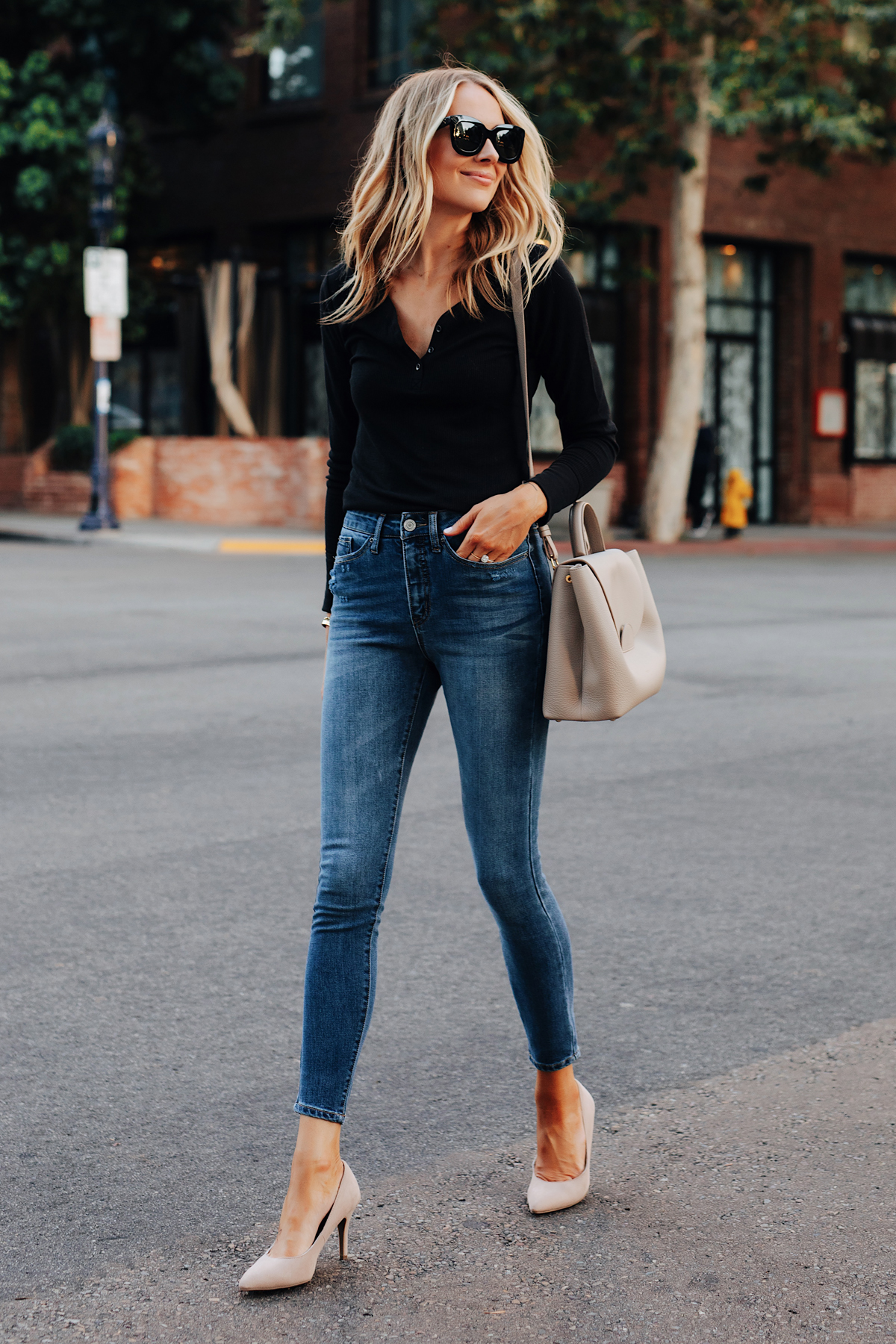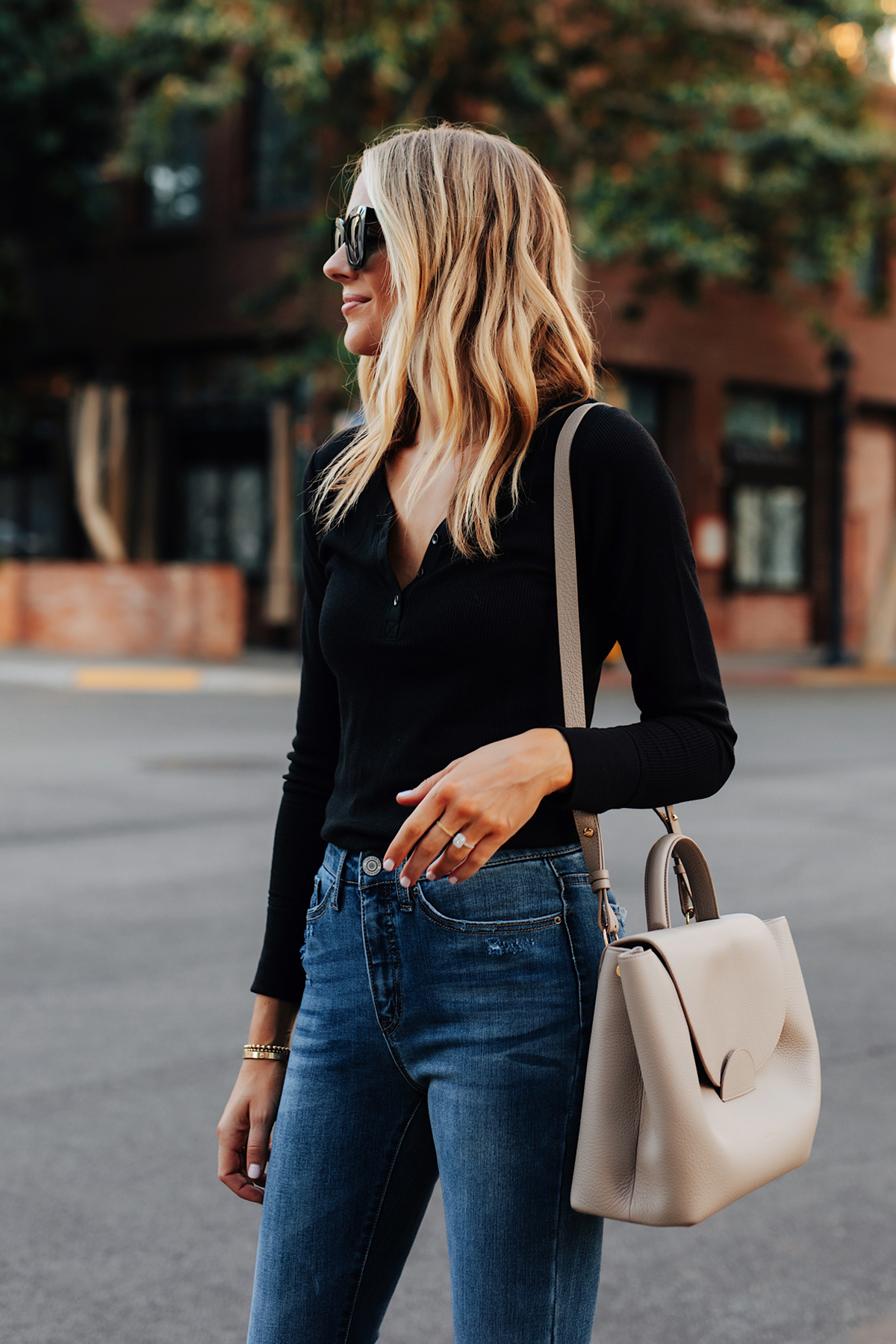 The first thing you think of when you think "fashion" may not be Walmart, but I'm here to tell you your thinking may be in need of a shift. Their offering of cute clothes knows no ends, and I am here for it, especially in terms of fall fashion. With every season change, it's hard not to buy all new clothes — it's just so exciting! And Walmart's affordable fall looks make that's more than possible.
For example, I love henleys in all shapes and colors, and these that I picked up from Walmart are so perfect and only $8.88! How can a $9 shirt be this cute? I got it in black, white, and grey to cover all my bases and love how easy it is to throw on. It's a perfect pick for a more casual fall look. I paired it with these Walmart Fashion jeans that fit like a really soft, flattering glove, and that are only $16.87! To finish the look and dress it up just a bit, I went with these $9 heels that are incredibly comfortable.
So, for just $35, I created an entire outfit with pieces I can mix and match for so many other looks! This is why I love Walmart Fashion — I can get all the fall fashion must-haves without spending a ton, and it's the best!
Affordable Fall Styles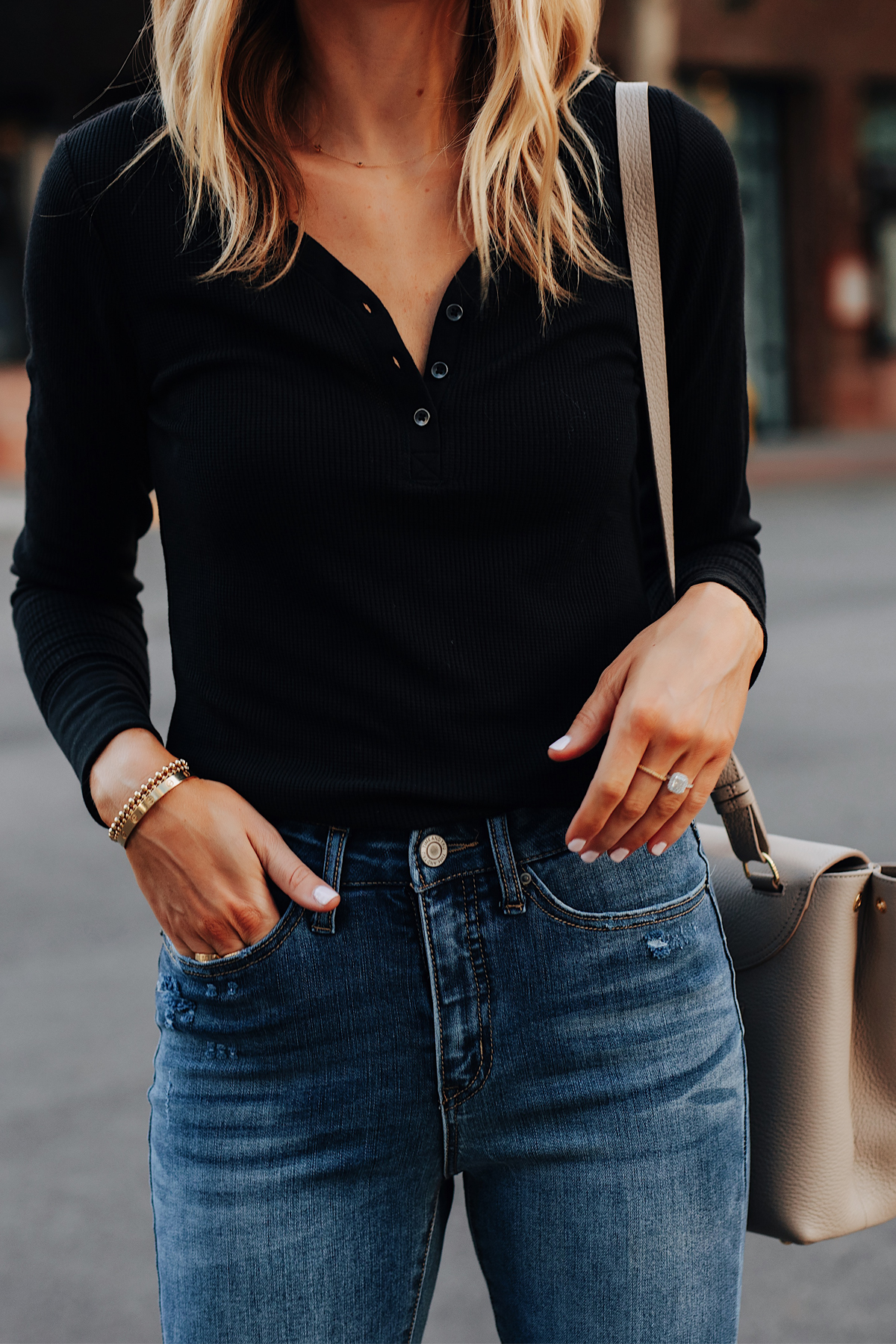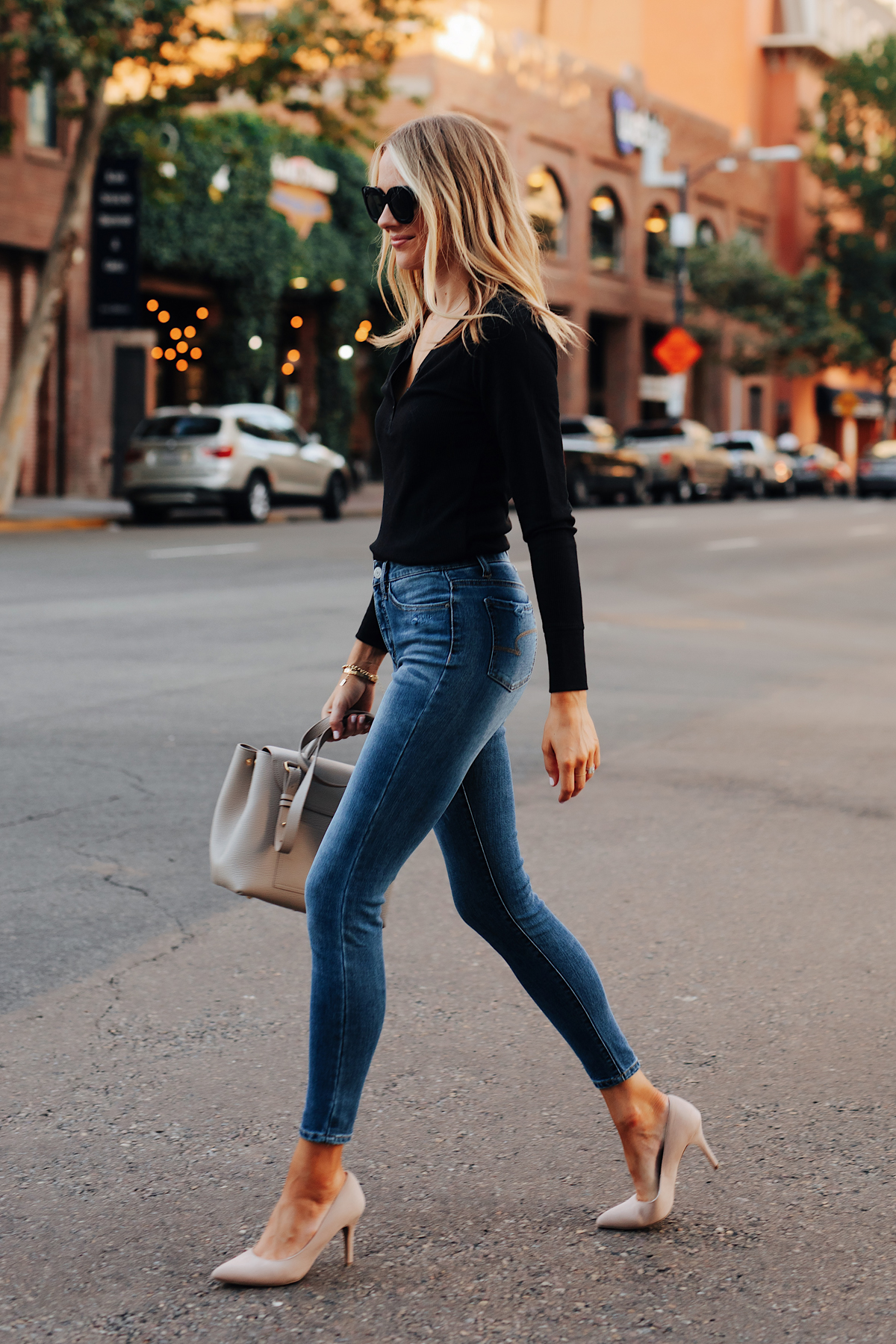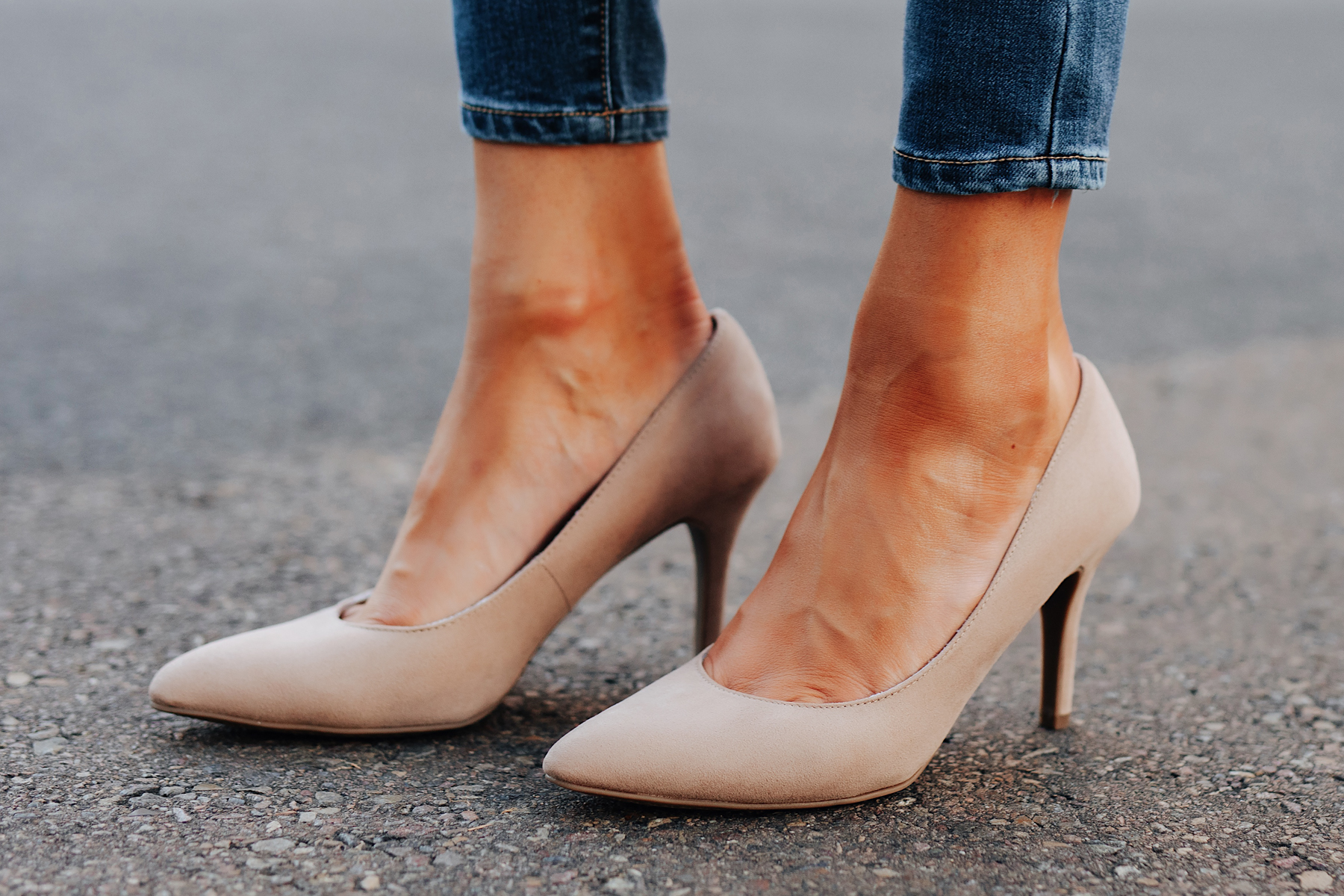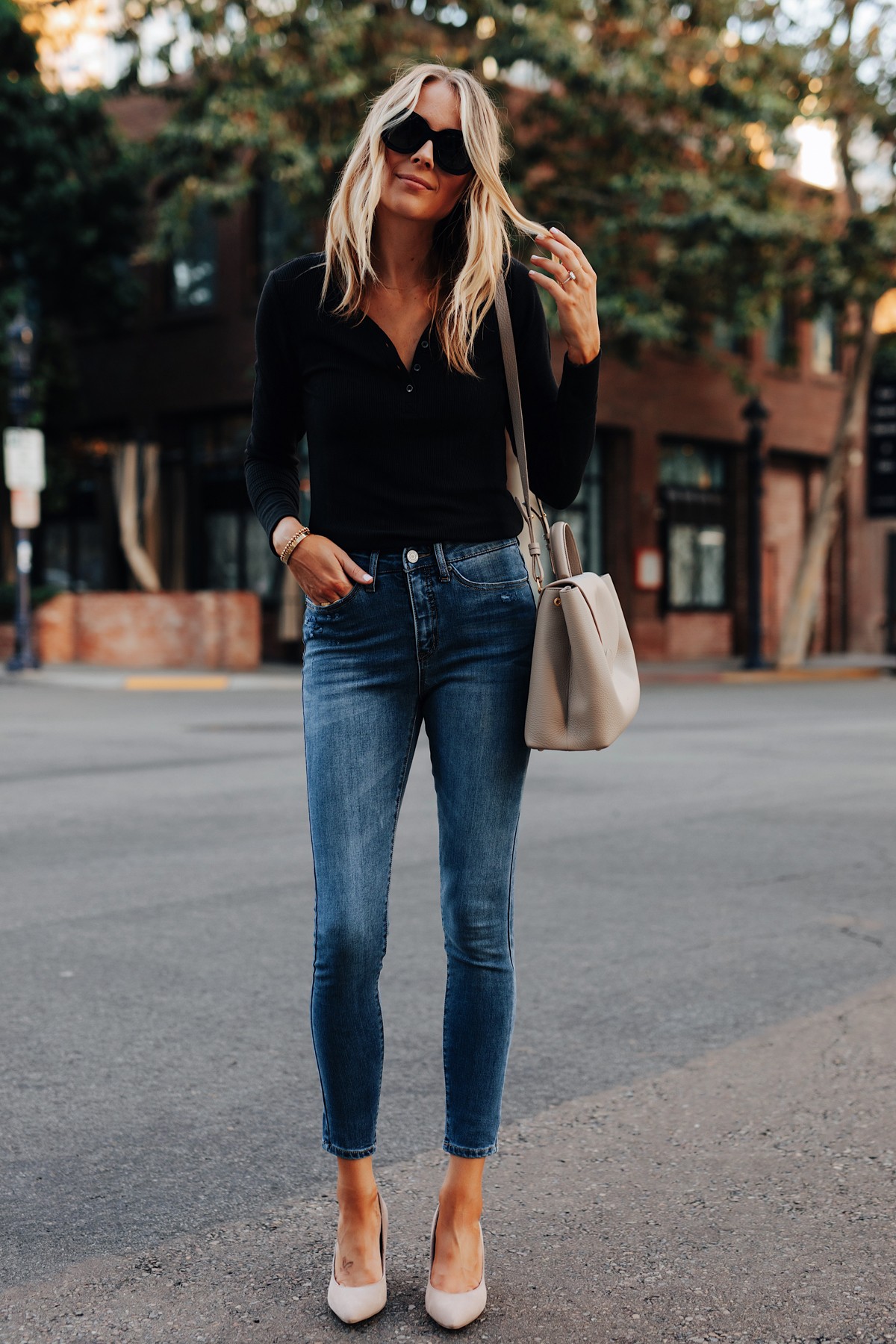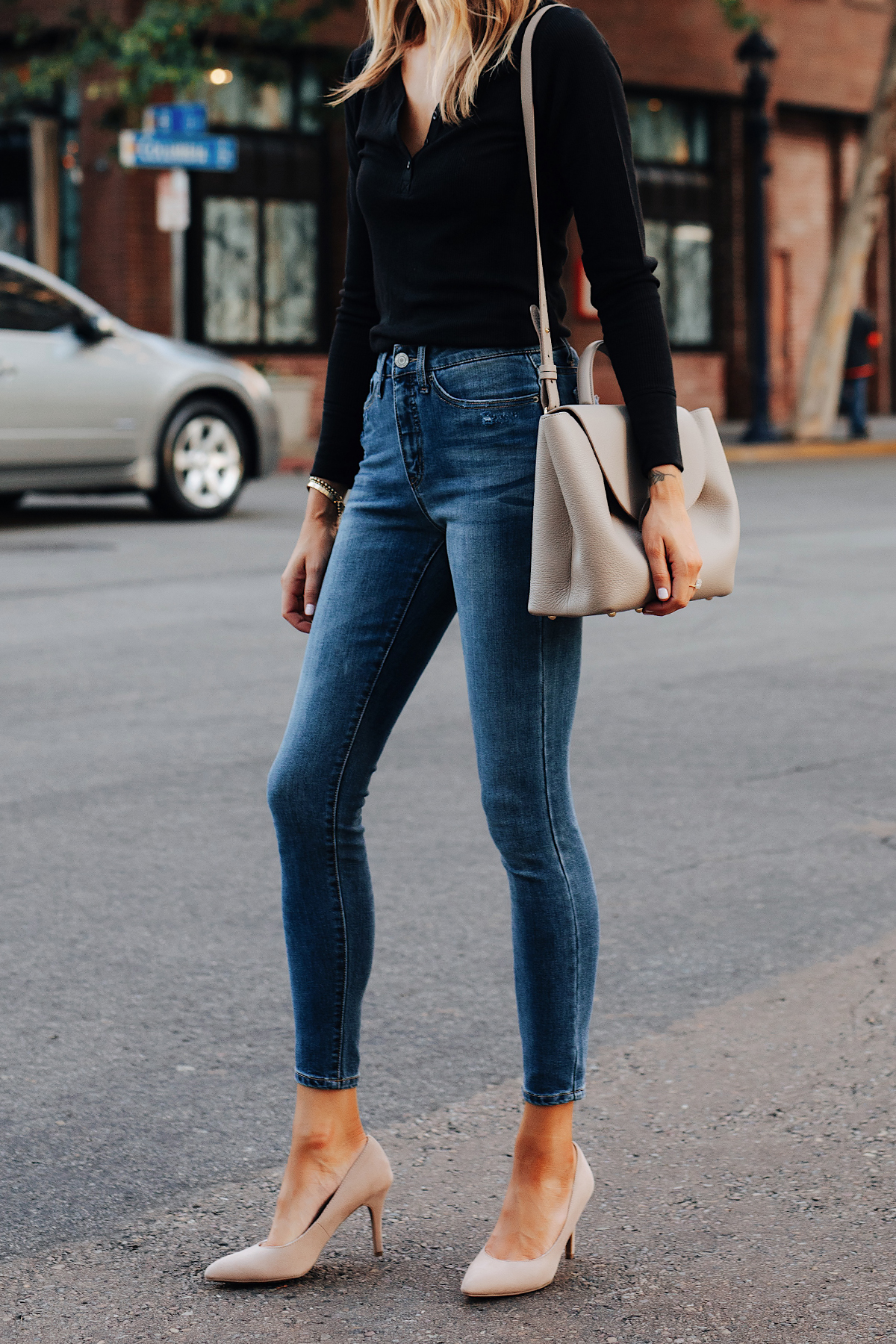 A special thank you to Walmart  for sponsoring this post. All thoughts and opinions are my own.
Photos: Arielle Levy