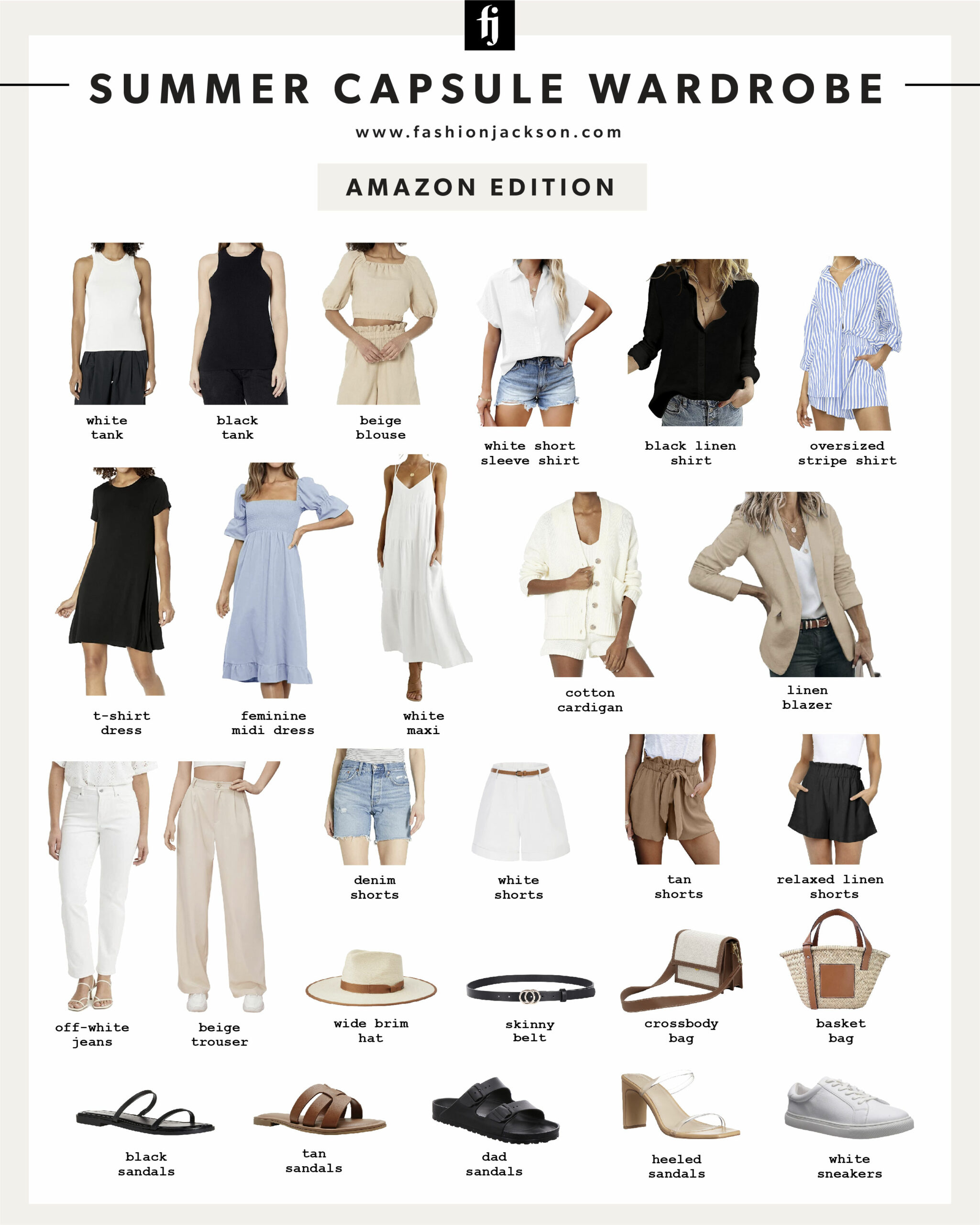 Last week, we kicked off the true summer season here at Fashion Jackson by sharing our summer capsule wardrobe. So far, you all seem to be loving it and grabbing all the necessary pieces it takes to build a wardrobe you're proud of and look forward to playing with day-to-day. To make things interesting and give you even more, budget-friendly options, we decided to curate another summer capsule wardrobe only this time, every item on the list is available straight from Amazon!
Amazon has become a go-to in the shopping arena, and a big reason is because of their more affordable, budget-friendly offerings. We spent a while scouring the Amazon shop pages to find summer capsule wardrobe lookalikes, and we think you'll be pleased with what we found! See all the Amazon summer capsule wardrobe pieces here too! Happy shopping!
Amazon Summer Capsule Items
Amazon Summer Capsule Items
This post may contain affiliate links, meaning when you click the links and make a purchase, we receive a commission.