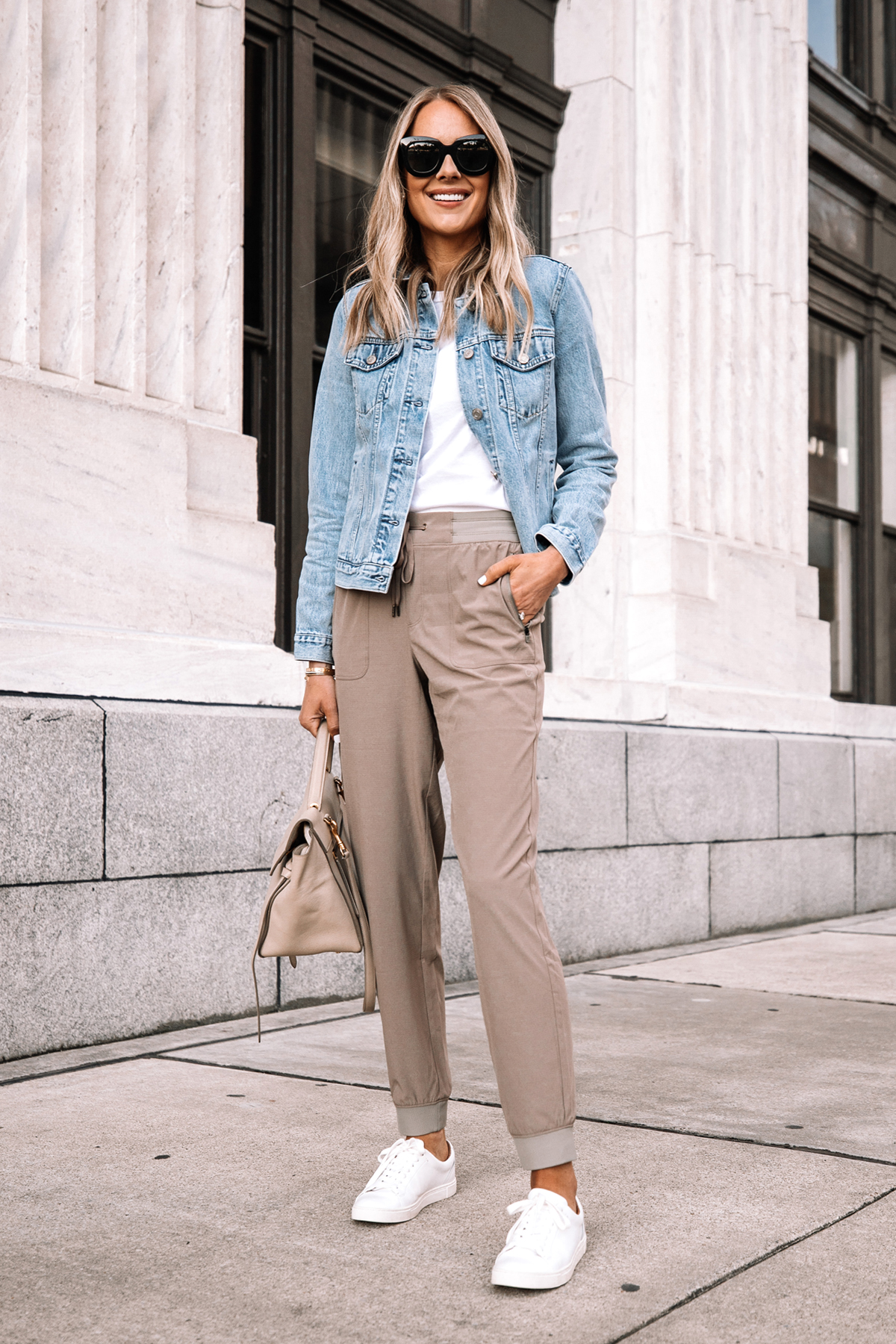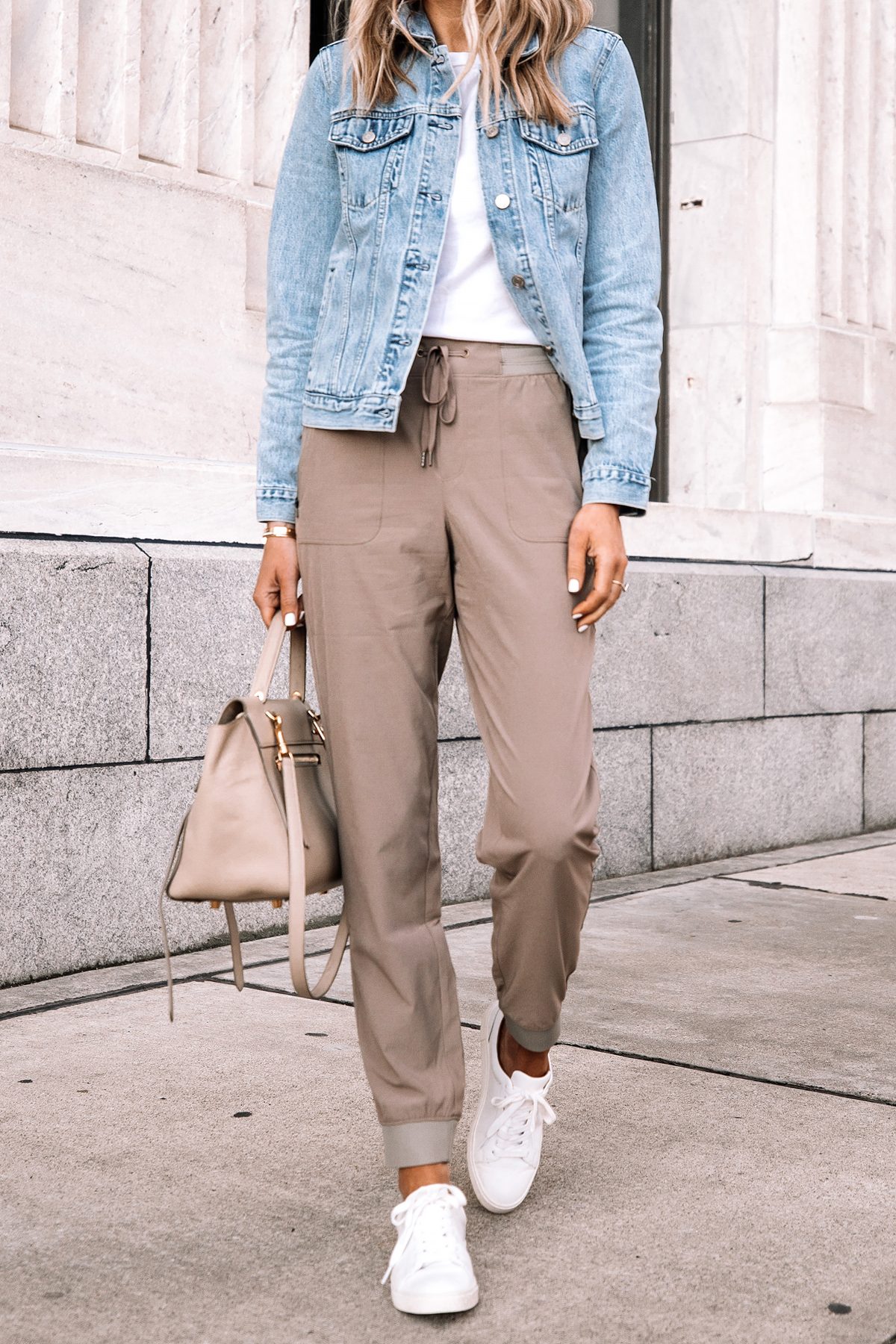 I'm so excited that the world is slowly opening back up for too many reasons to list. One of the biggest reasons, though, is that 2020 made wearing athleisure for nearly every occasion more than acceptable, and that trend is here to stay. As a lifelong jean wearer and lover, I fell in love with casual jogger outfits last year and am so ready to transition them into my daily spring/summer wardrobe moving forward. Plus GAP is focused on creating a better planet and have created a new sustainable line with better materials, less waste, less water, and lower emissions. 
GAP has no shortage of stylish joggers. These specific ones are their Recycled Hike Joggers, are made of 86% recycled polyester, and they're on sale right now for $55! Joggers should fit just right—you don't want oversized joggers and you definitely don't want skin tight joggers that are attempting to pass as tights. This tan jogger outfit is ideal for the small spring to summer window happening right now. Style a plain white t-shirt with a pair of these GAP joggers, some trendy white sneakers, and an iconic jean jacket to create the quintessential jean jacket outfit! 
The best part about these insanely comfortable pants alternative is you can wear them on a morning coffee run, to knock out all your errands for the day, or to grab happy hour drinks when the sun sets and the temperature drops a bit. Joggers do it all, and you need these!
Sustainable Favorites