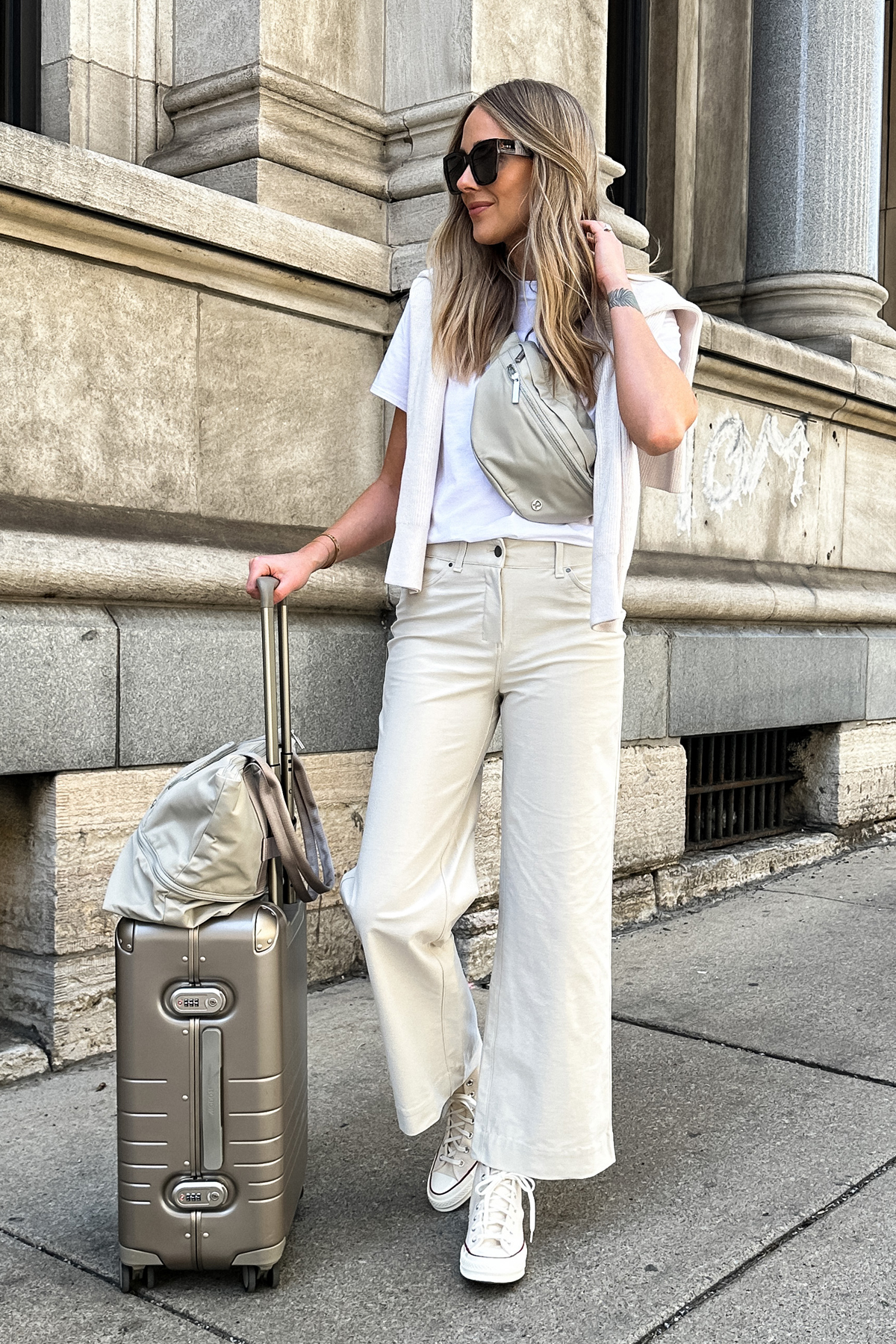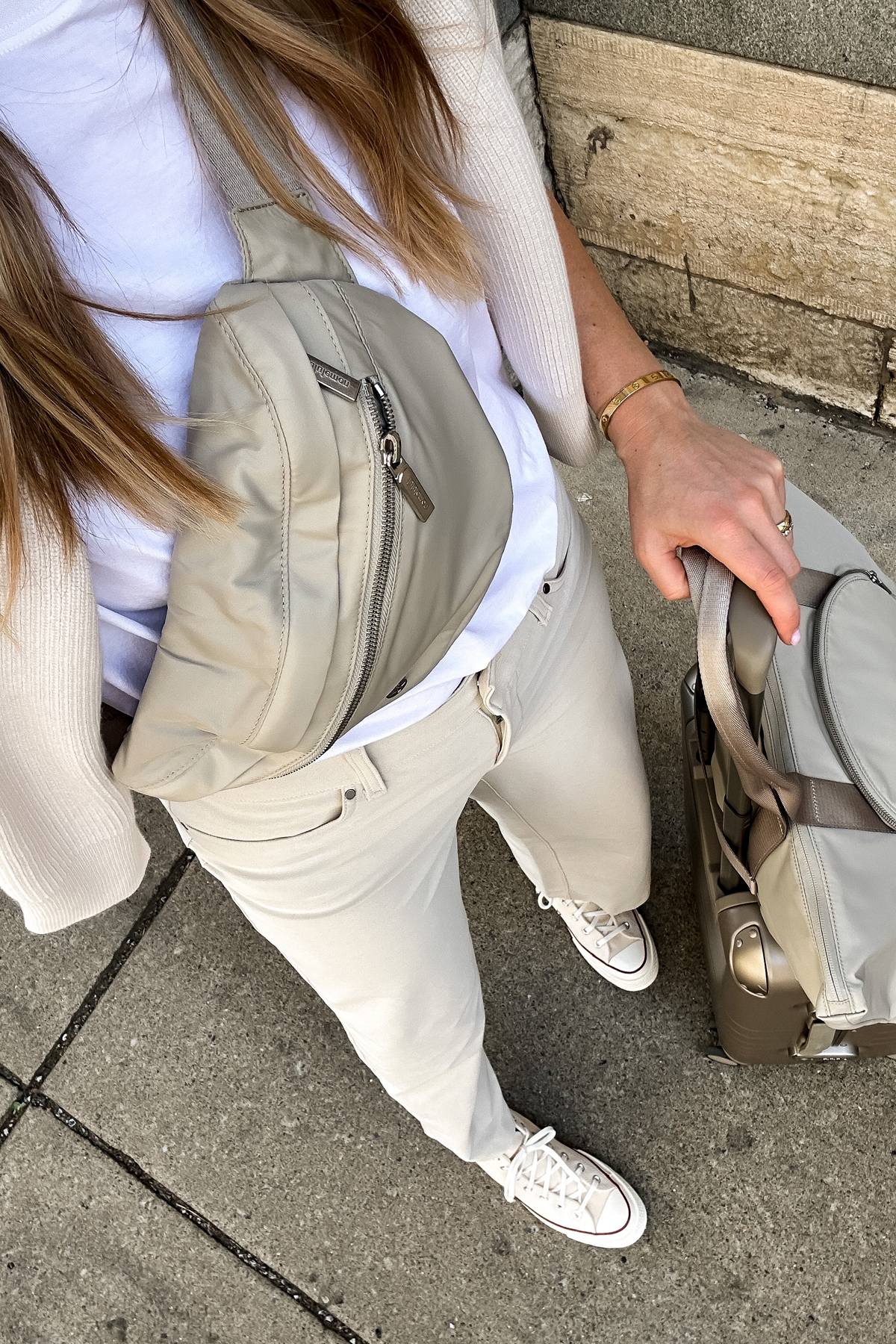 My airport style has gotten more and more casual over the years because it's just so much more comfortable to wear athleisure when you travel, especially when you're considering a spring airport outfit. But what you may not know about athleisure looks is that they can easily be elevated when you shop for the right items from lululemon.
This all white look is head-to-toe lululemon and one of my recent and most favorite travel looks to date. I could talk for paragraphs about the lululemon City Sleek Pants I have on in this picture, but for brevity's sake, I'll keep it short—they are AMAZING. The brand has really stepped their game up in offering elevated athleisure pieces, and these pants are the perfect example. They're hi-rise, have five pockets, and are wide-leg so they're fun, functional, and freaking comfortable to wear all day while traveling.
Once I landed on the pants, I decided to just go for it and make this an all white lululemon outfit. I wore my All Yours Cotton T-Shirt in white, draped their gorgeous Merino Wool-Blend Ribbed Crewneck sweater around my shoulders for protection against freezing airports, and even matched my City Adventurer Belt Bag and City Adventurer Tote Bag with the look in their "raw linen" color. Truly, this women's lululemon travel outfit was so easy and comfortable to travel in, I'm pretty sure it will be my go-to look from now on!