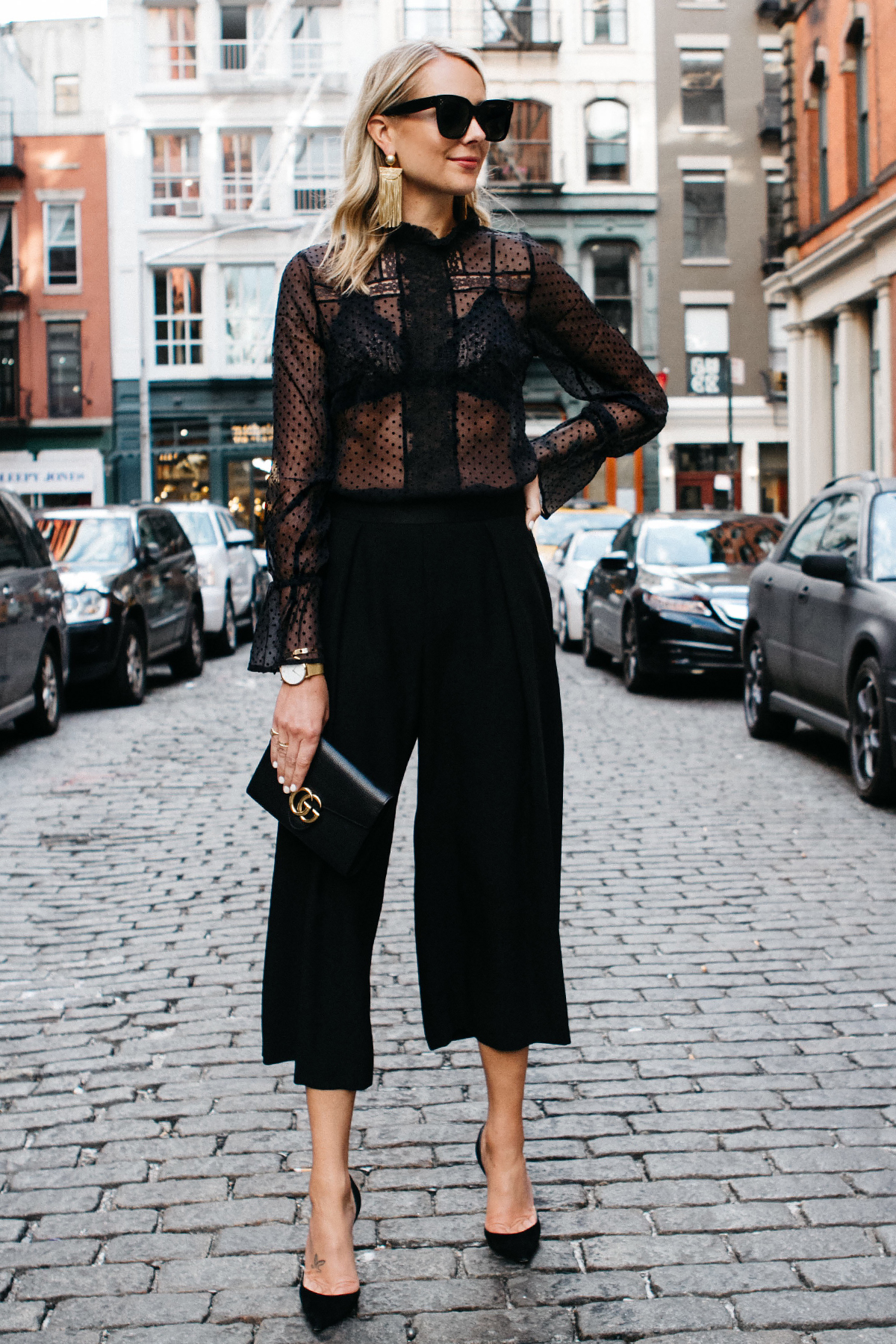 [pipdig_left]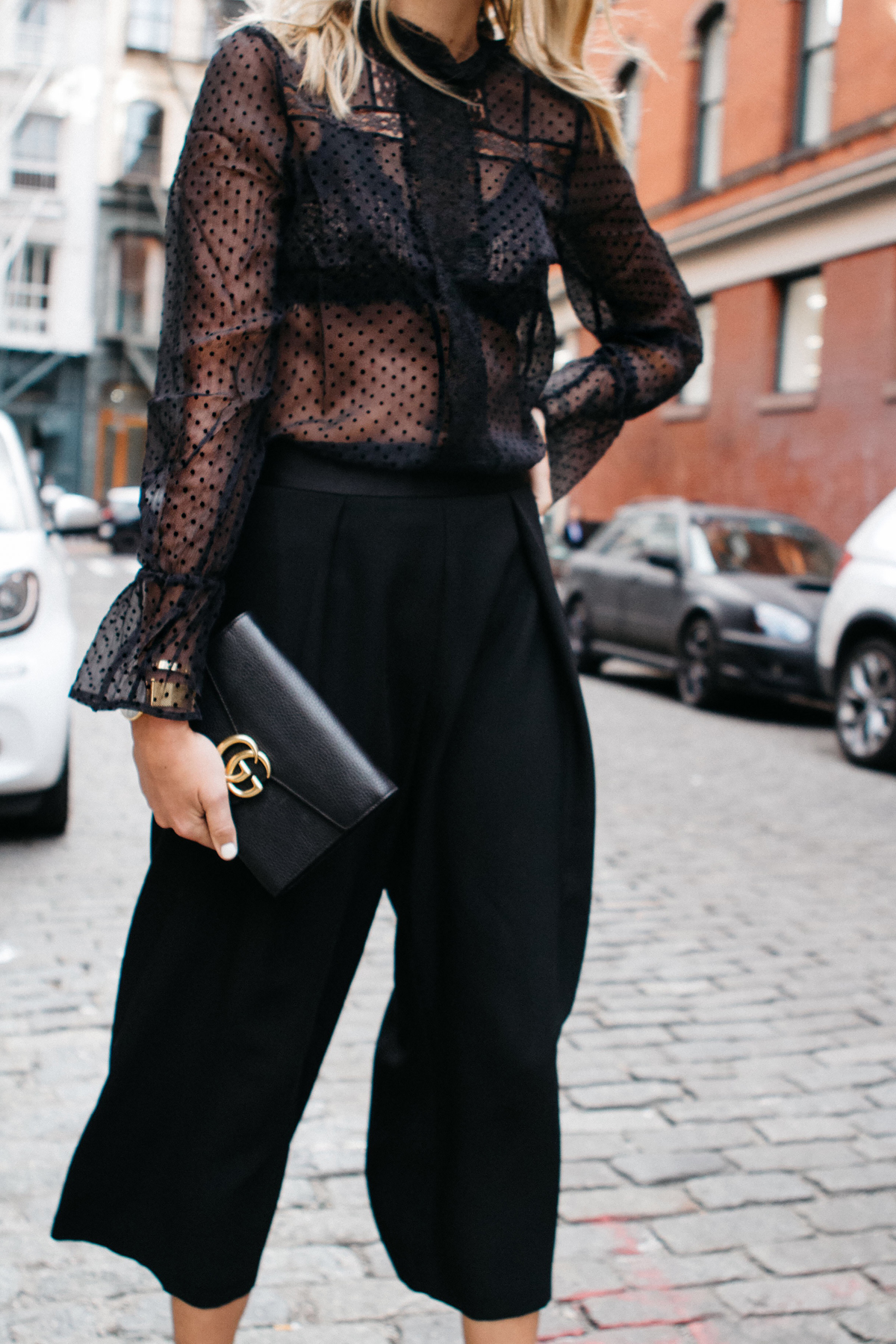 [/pipdig_left]
[pipdig_right]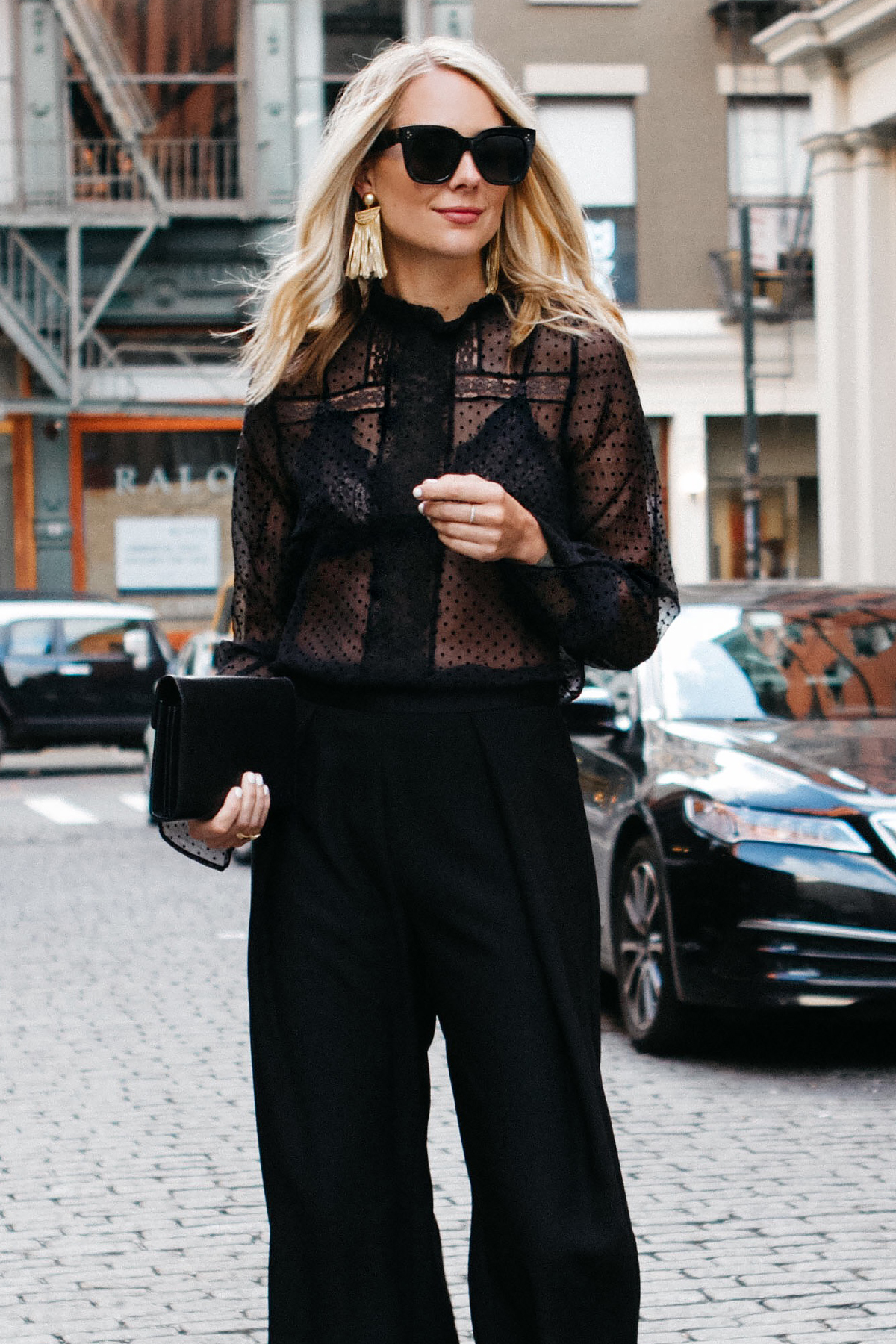 [/pipdig_right]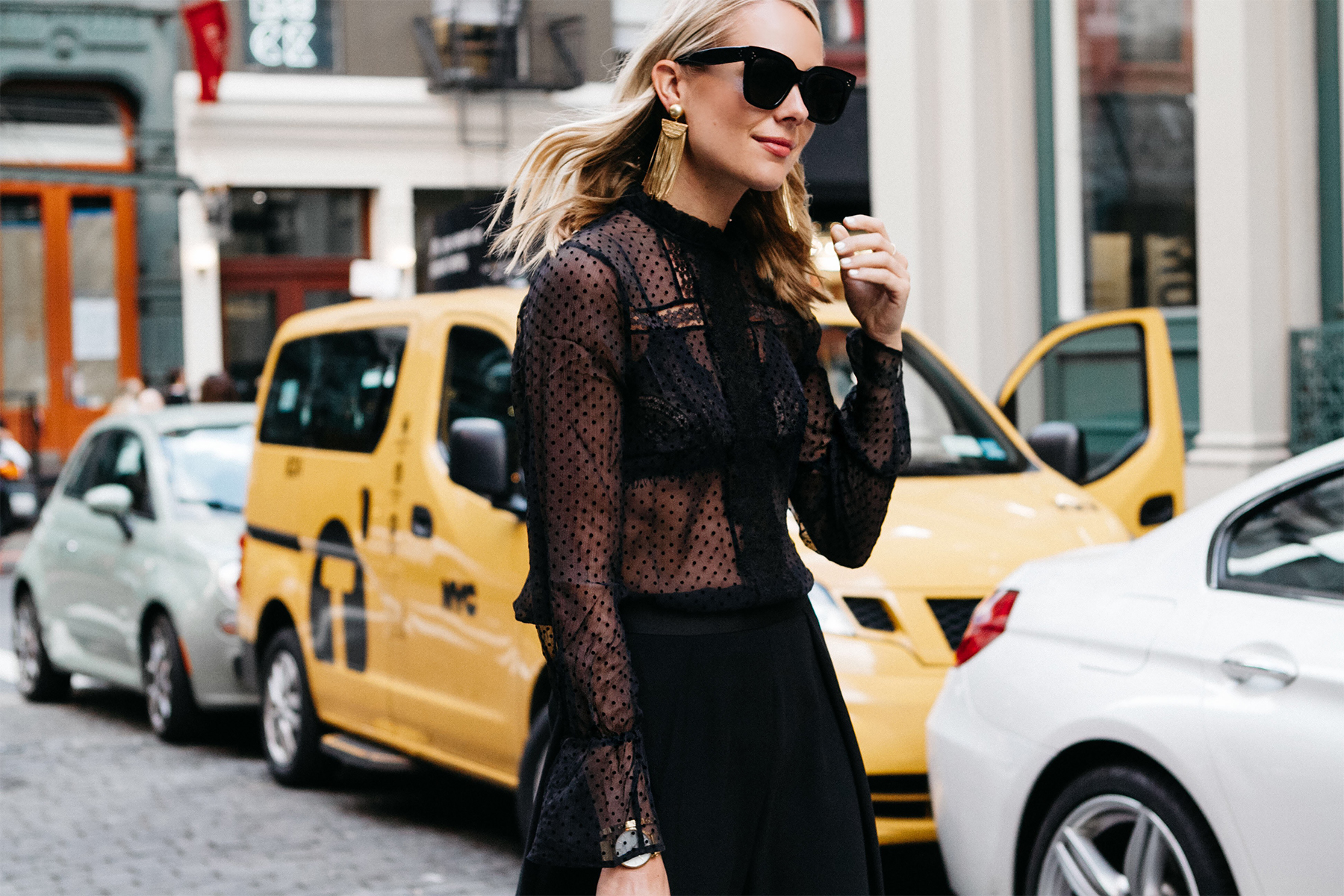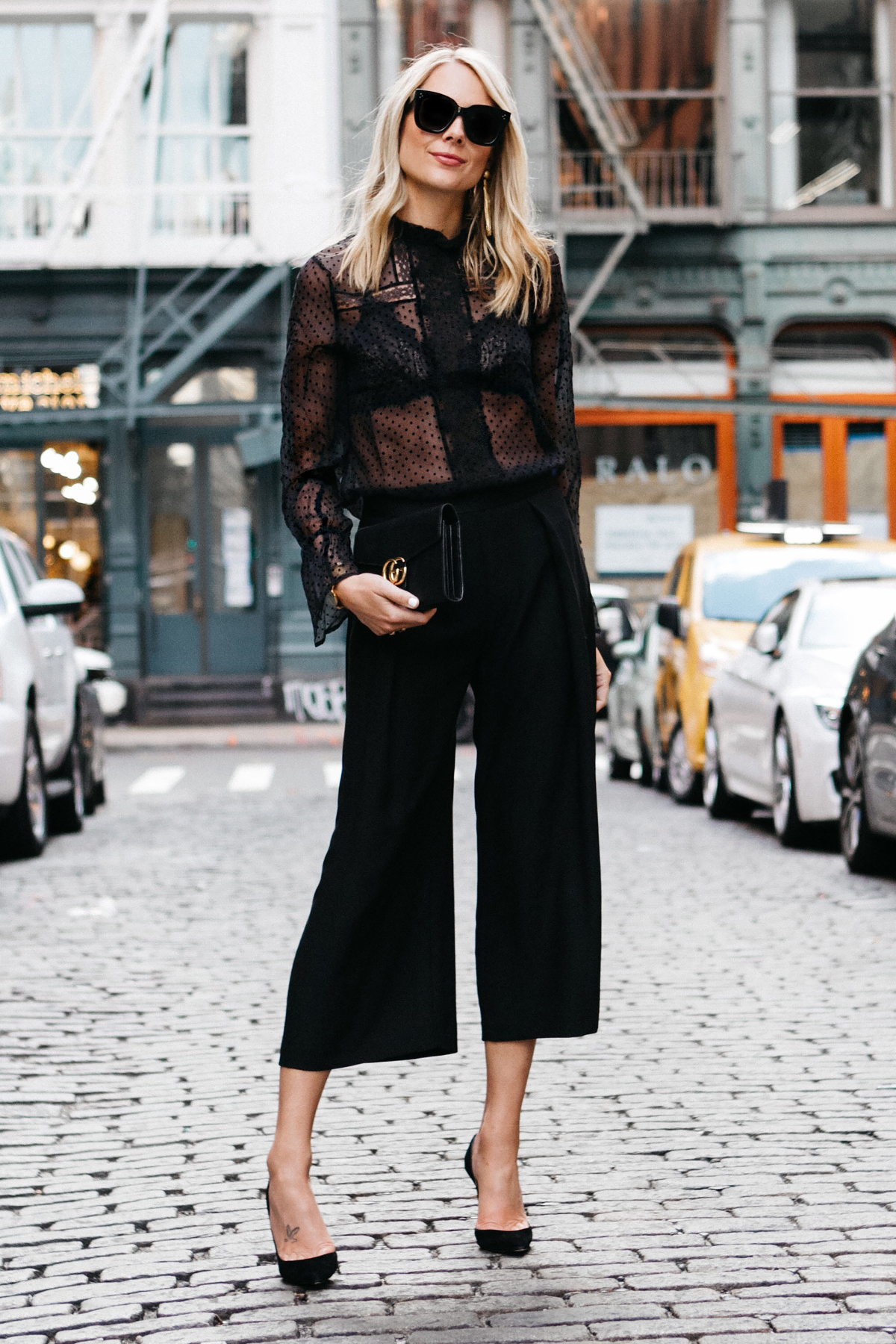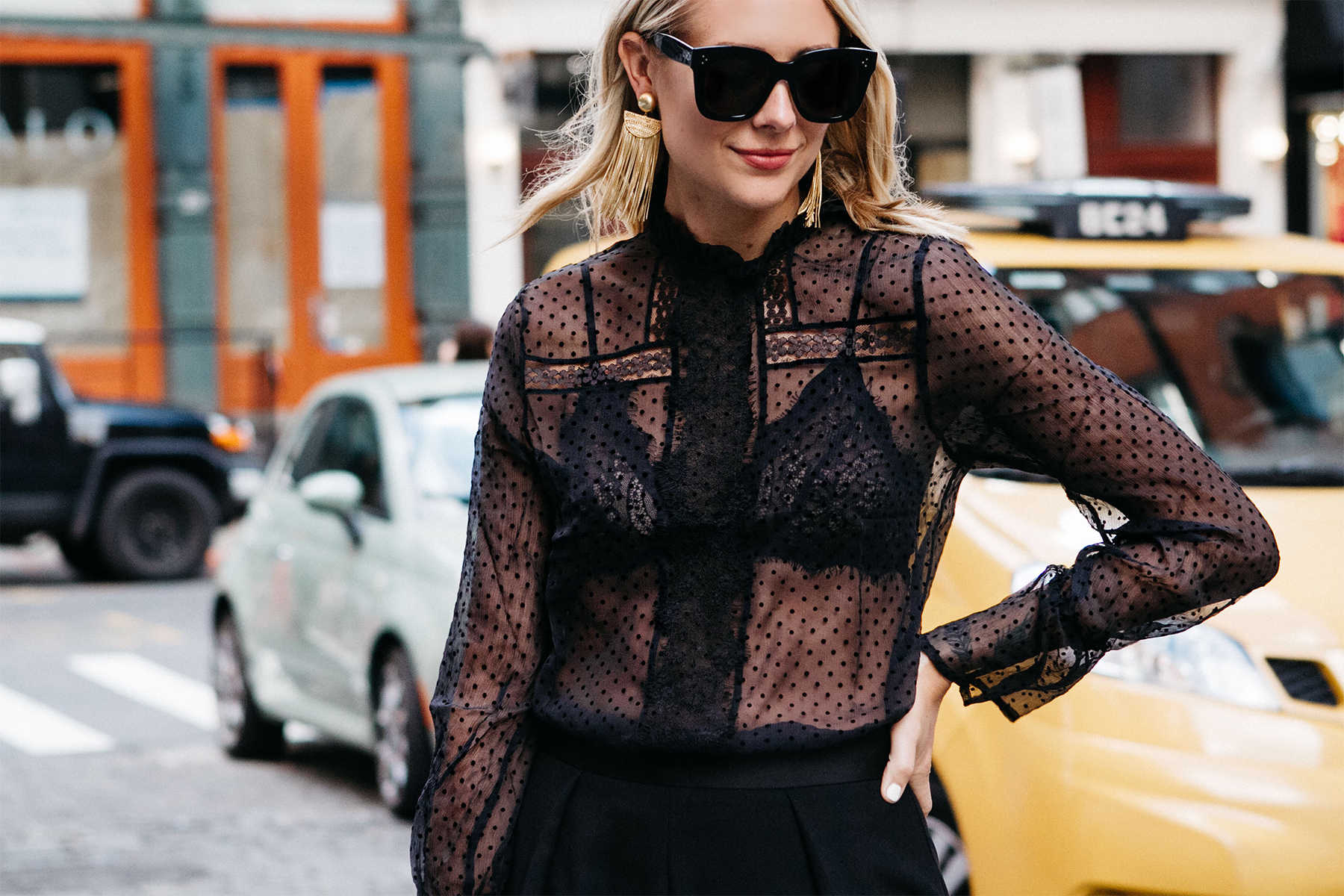 [pipdig_left]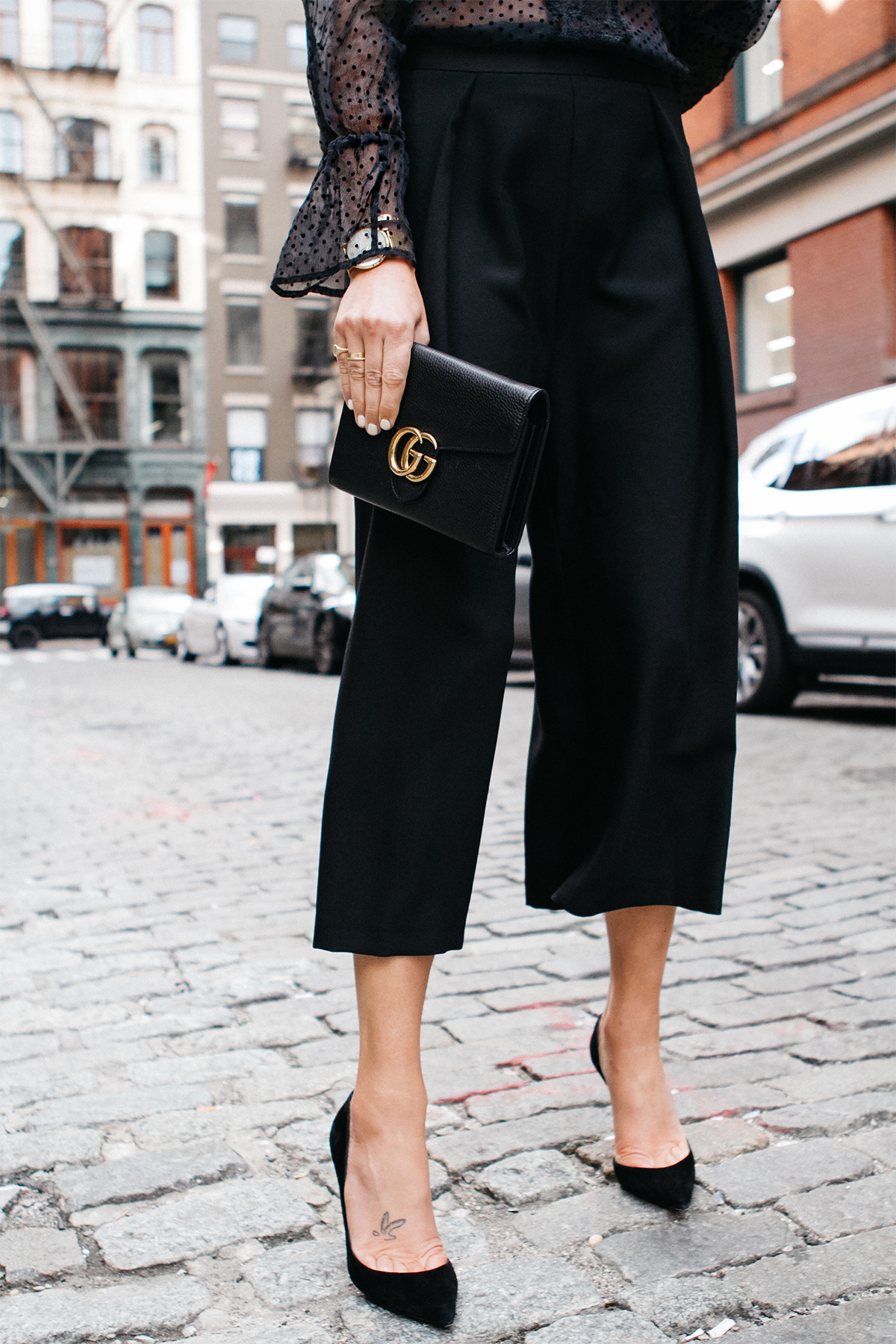 [/pipdig_left]
[pipdig_right]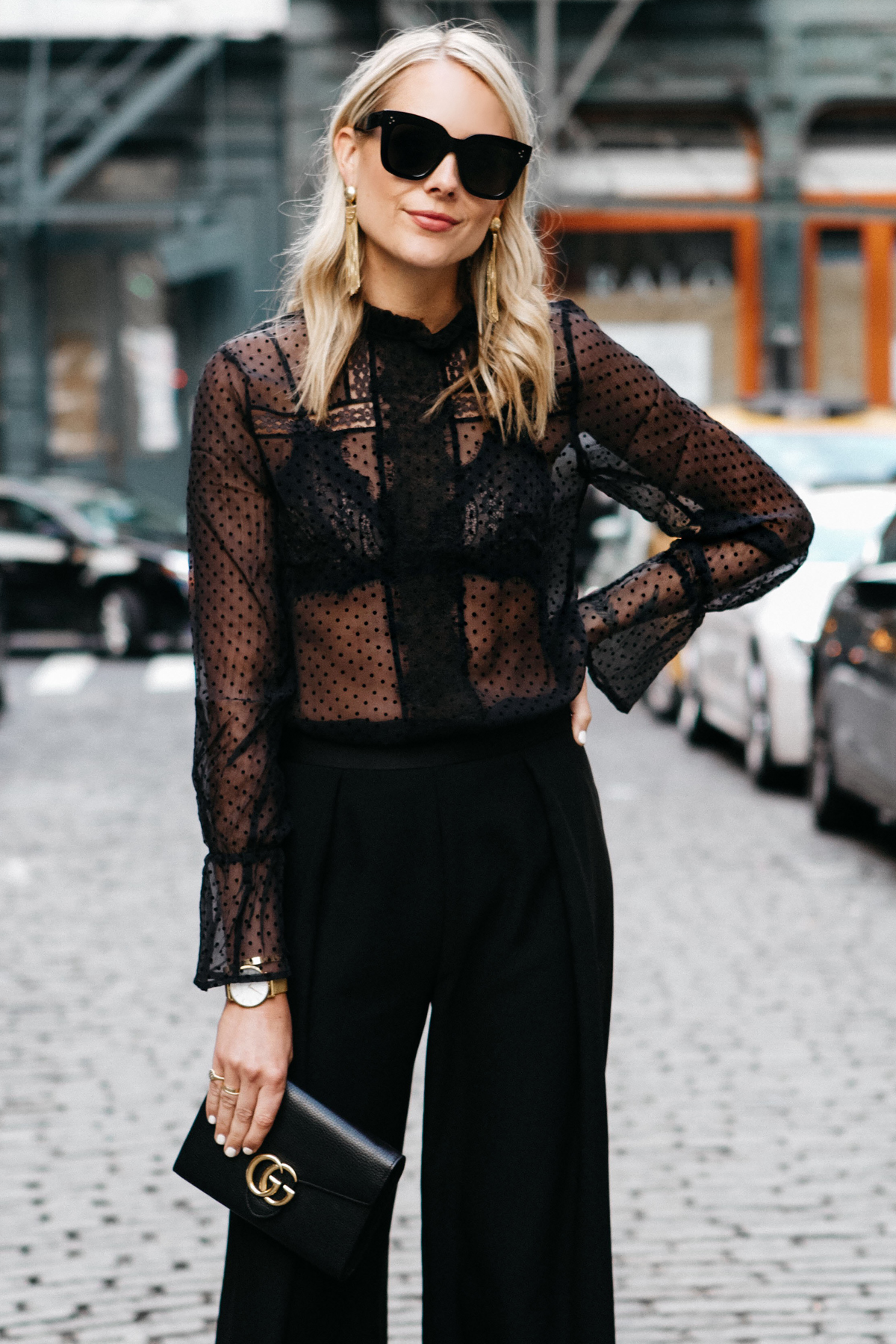 [/pipdig_right]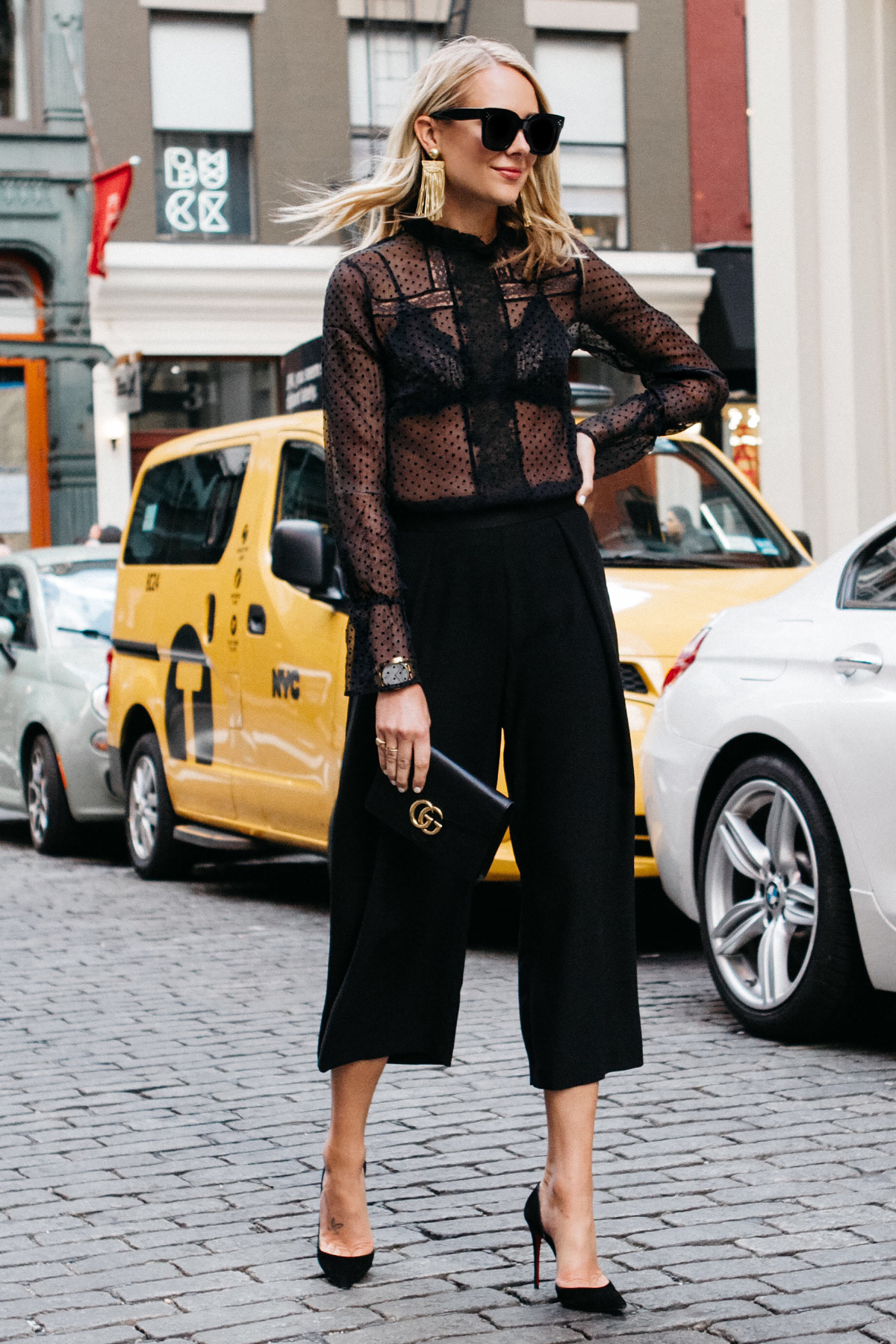 I was in New York this past week for Fashion Week. Sometimes I forget how much energy that city brings. Truly, it is always alive, buzzing, and full of things to do and see. Of course, I attended lots of events while I was there. However, this black lace top I wore to one event was a personal favorite.
Anine Bing is one of my all-time favorite designers. Truly, her entire collection is amazing but this black lace top in particular is my favorite. Admittedly, it's sexier than most things I wear but I think that's what makes it so appealing to me. It's edgy yet incredibly elegant at the same time. The dot detailing and sheer factor mixed with the high neck make this black lace top just stunning. I paired it with another Anine Bing piece: this black lace bra. After all, if there's ever a time and place to wear a sheer blouse with a flirty bralette, New York Fashion Week is it! The culottes and heels made this look dressy overall. However, this black lace top could easily be worn with jeans for a regular Saturday night out.
An elegant top that can be worn fancily or casually? That's what I call a worthy buy.
Top: Anine Bing | Bra: Anine Bing | Culottes: Topshop (similar) | Heels: Christian Louboutin (similar) | Sunglasses: Celine (similar) | Handbag: Gucci (similar) |
Watch: Larsson & Jennings (similar) | Bracelet: Similar | Earrings: Rachel Zoe c/o

Photos: KRLMYR