My love for sneakers has grown tenfold over the last year or so. I can barely keep track of how many cute designer sneakers I've purchased over the last year, and I'm always looking for a new pair! Golden Goose introduced me to the idea of "fancy" sneakers. I bought my first pair back in 2018 in Telluride and fell in love instantly.
Because Golden Goose sneakers are an investment (starting out at around $530 a pair), I wanted to break down everything I know about the Italian leather shoe brand and give you a general Golden Goose sneaker review. Besides being handmade in Italy, no two pairs being alike, and the iconic built-in wedge heel, there's a lot to learn about the GG brand. Plus, they're the type of shoe that is never going out of style, so let's dive in!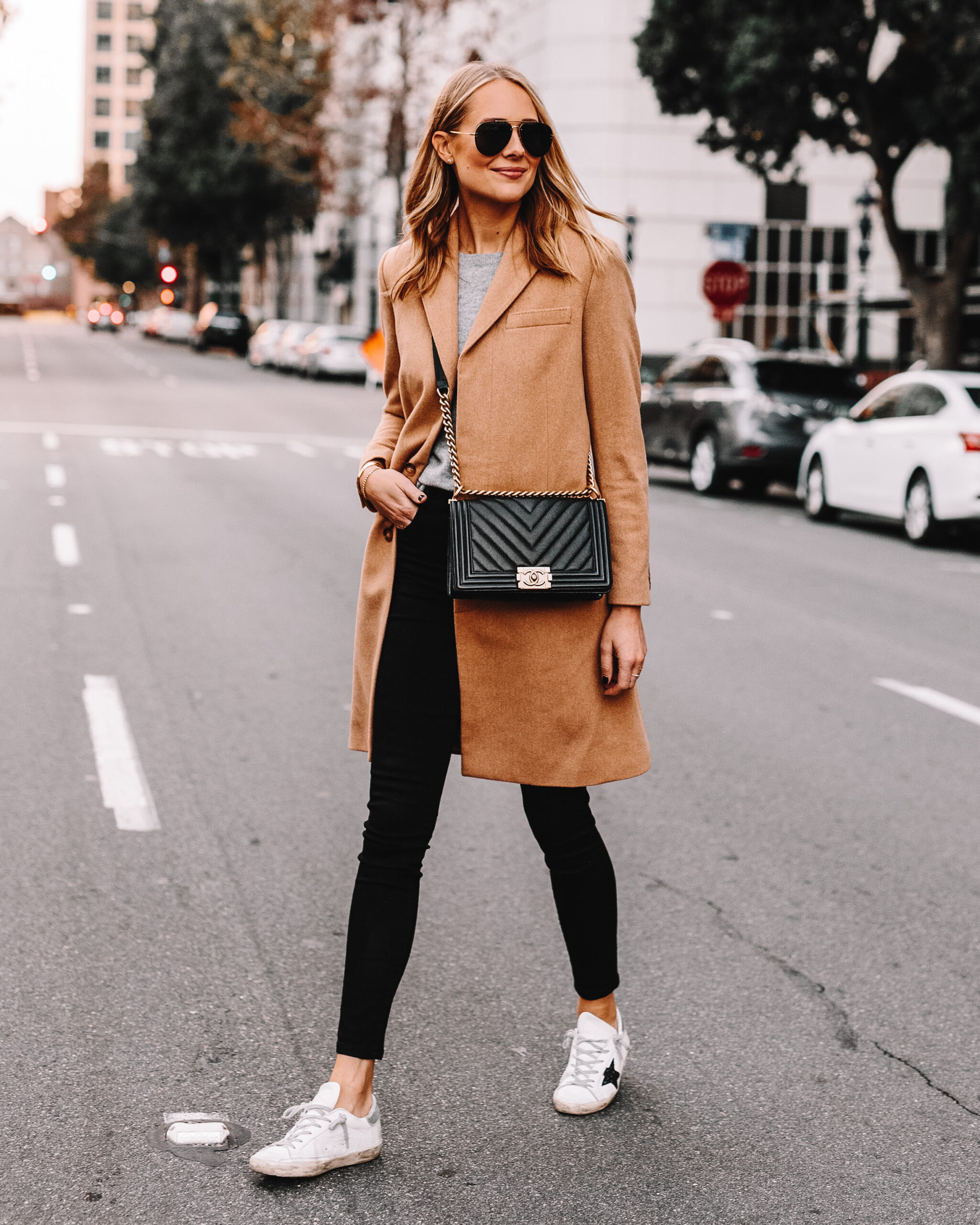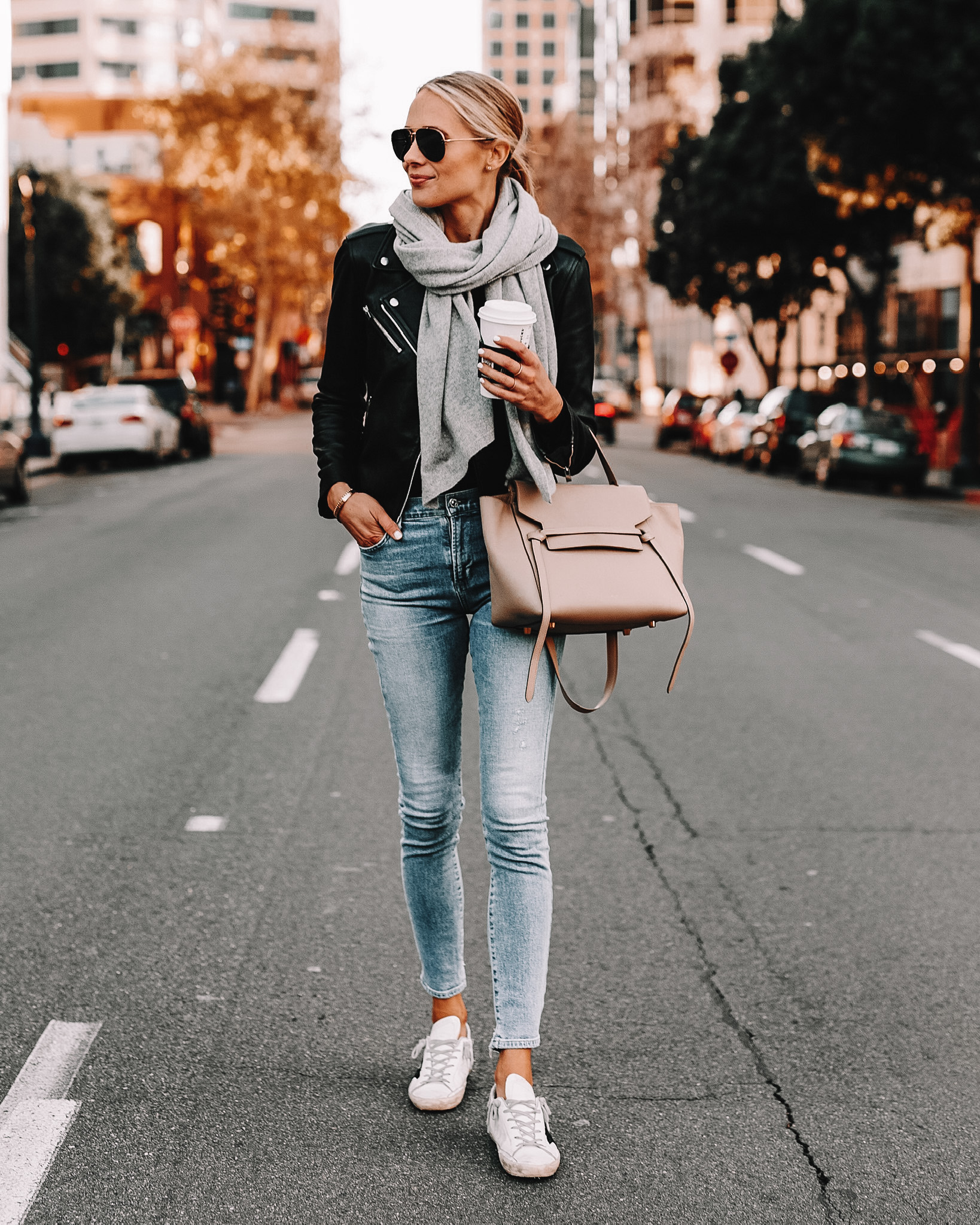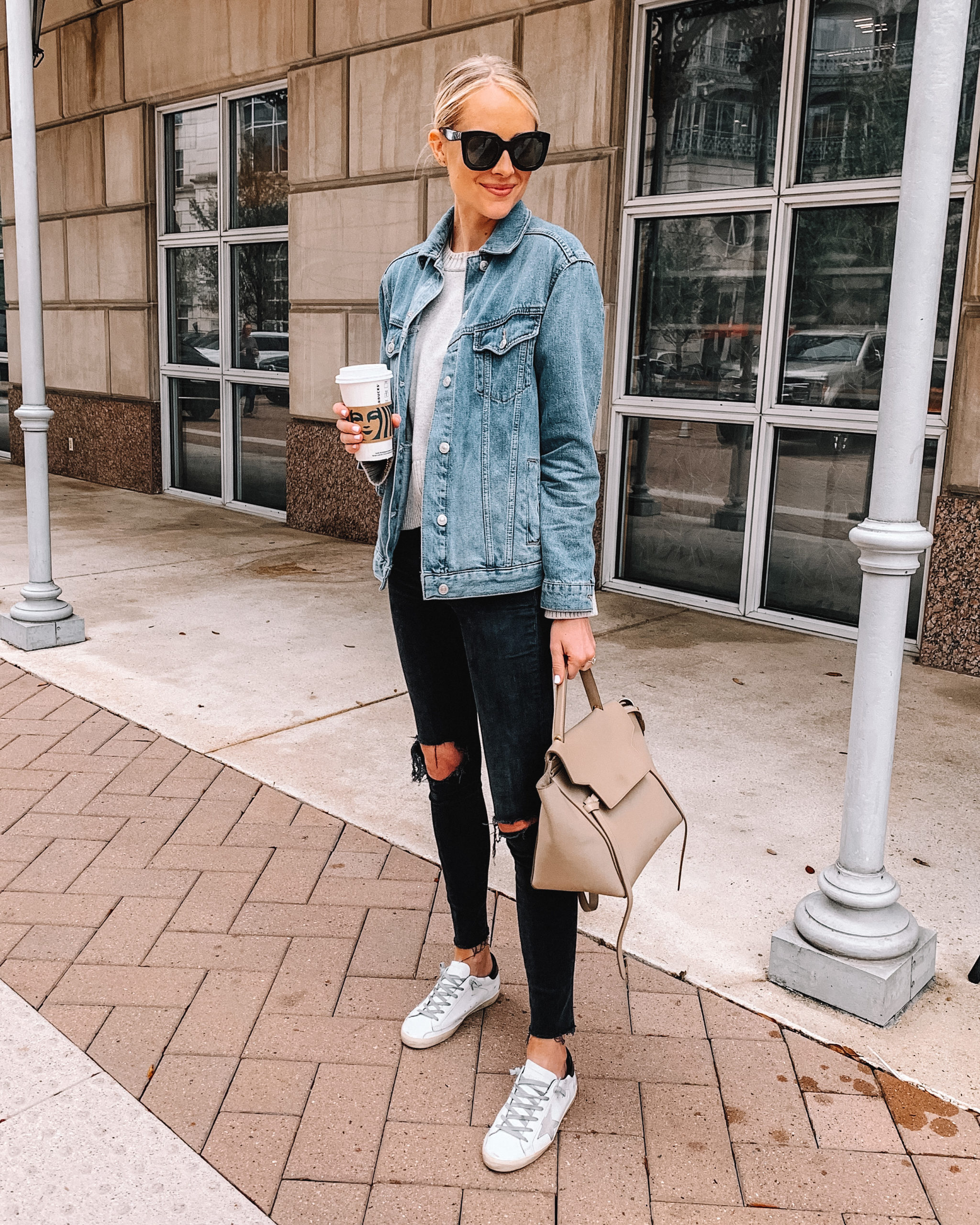 What are the Different Styles of Golden Goose Sneakers
The most popular Golden Goose sneakers by far are the Super-Star. These are the ones you've probably seen the most when you're out and about and checking out peoples' feet! They were first launched in 2007 and would set the tone for the rest of the Golden Goose sneaker collection. The Purestar, Mid Star, and Ball Star are the other styles I see people wearing the most. There are 9 other styles of Golden Goose sneakers; Dad-Star, Francy, Hi Star, Running Sole, Slide, Stardan, Starter, V-Star and Yeah. 13 different styles of Golden Goose Sneakers all-in-all. And, of course, there's the Private Edition that features four limited-edition, glitter Super-Star sneakers!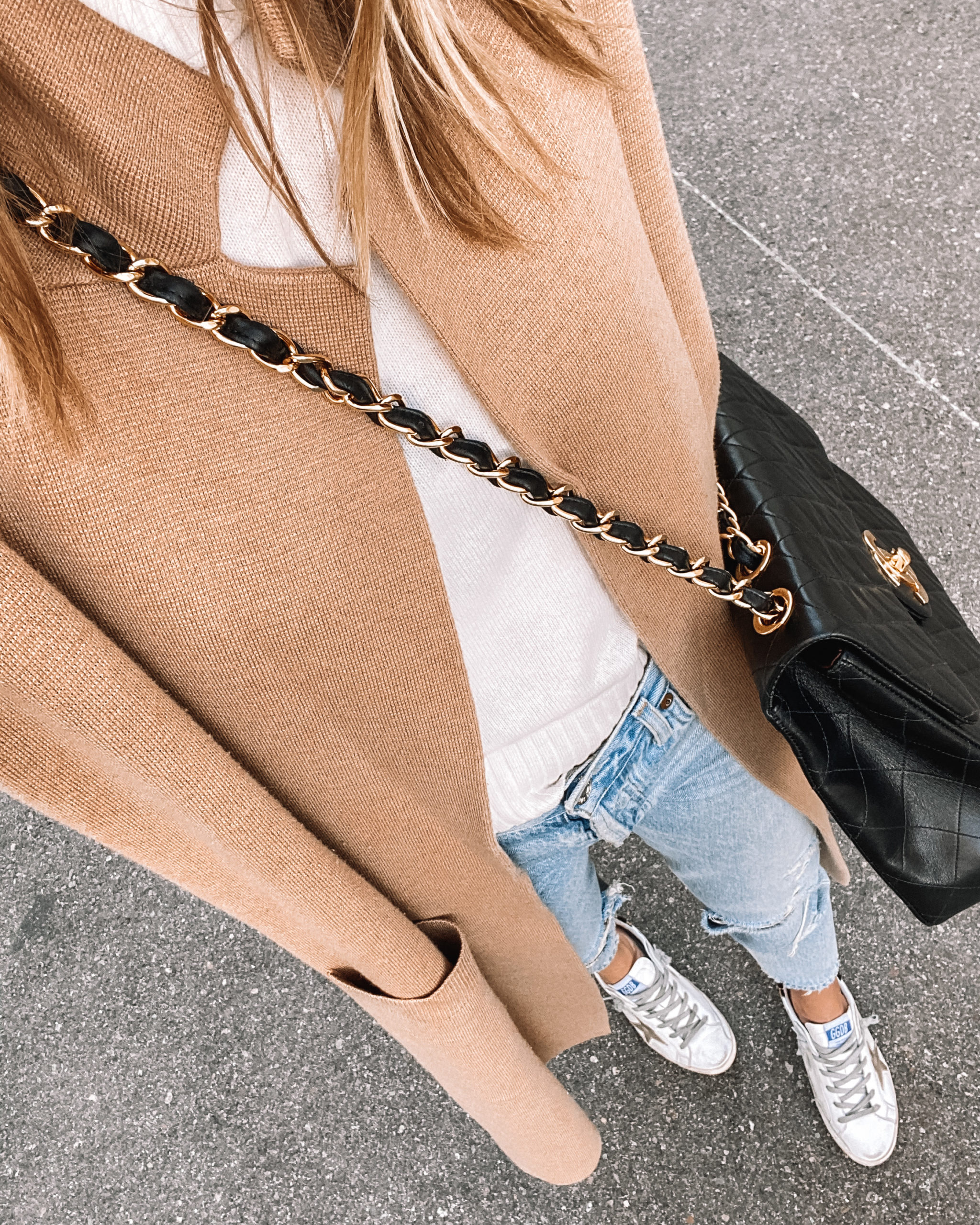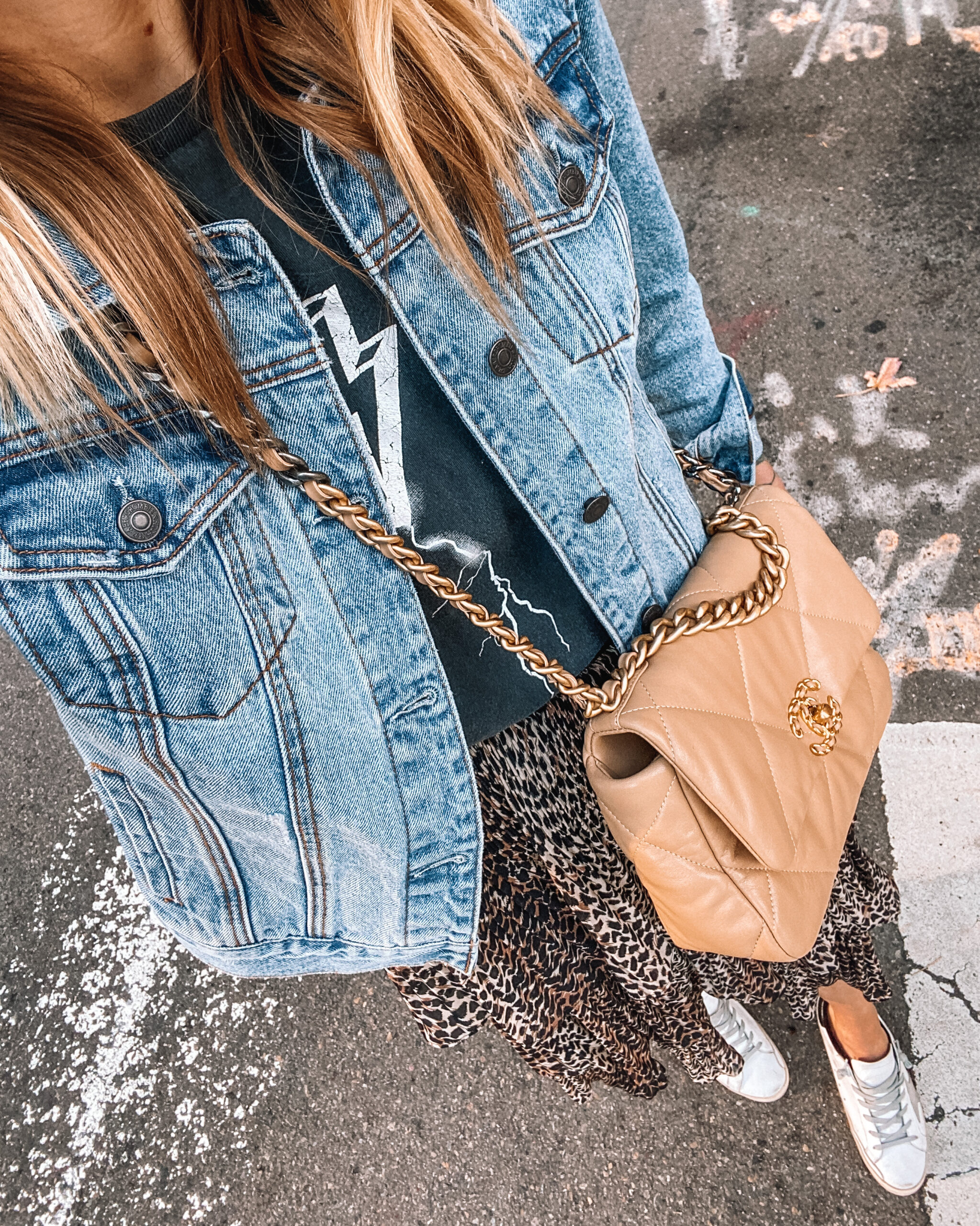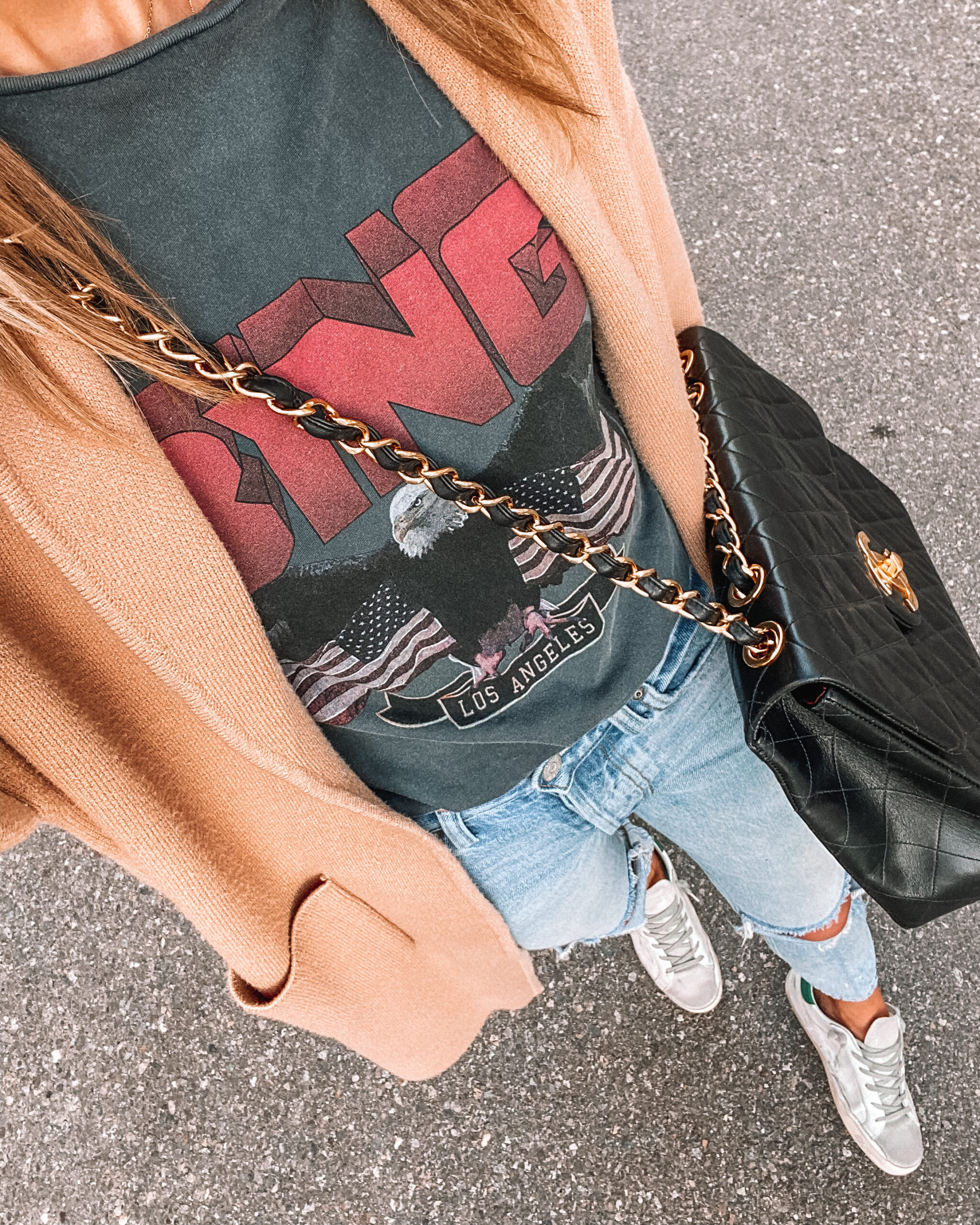 How Do Golden Goose Sneakers Fit
Because these sneakers are made by hand and with high-quality, real Italian leather, Golden Goose sneakers are comfortable after the first few wears. They're definitely the kind of shoe you need to break in, but it happens fast. As for what size Golden Goose to buy, for reference, I'm typically an 8.5 in US sizing and wear Golden Goose sneakers in a 38. The Golden Goose sneakers do not stretch—they keep their shape for years and years, which is what makes the investment so worth it!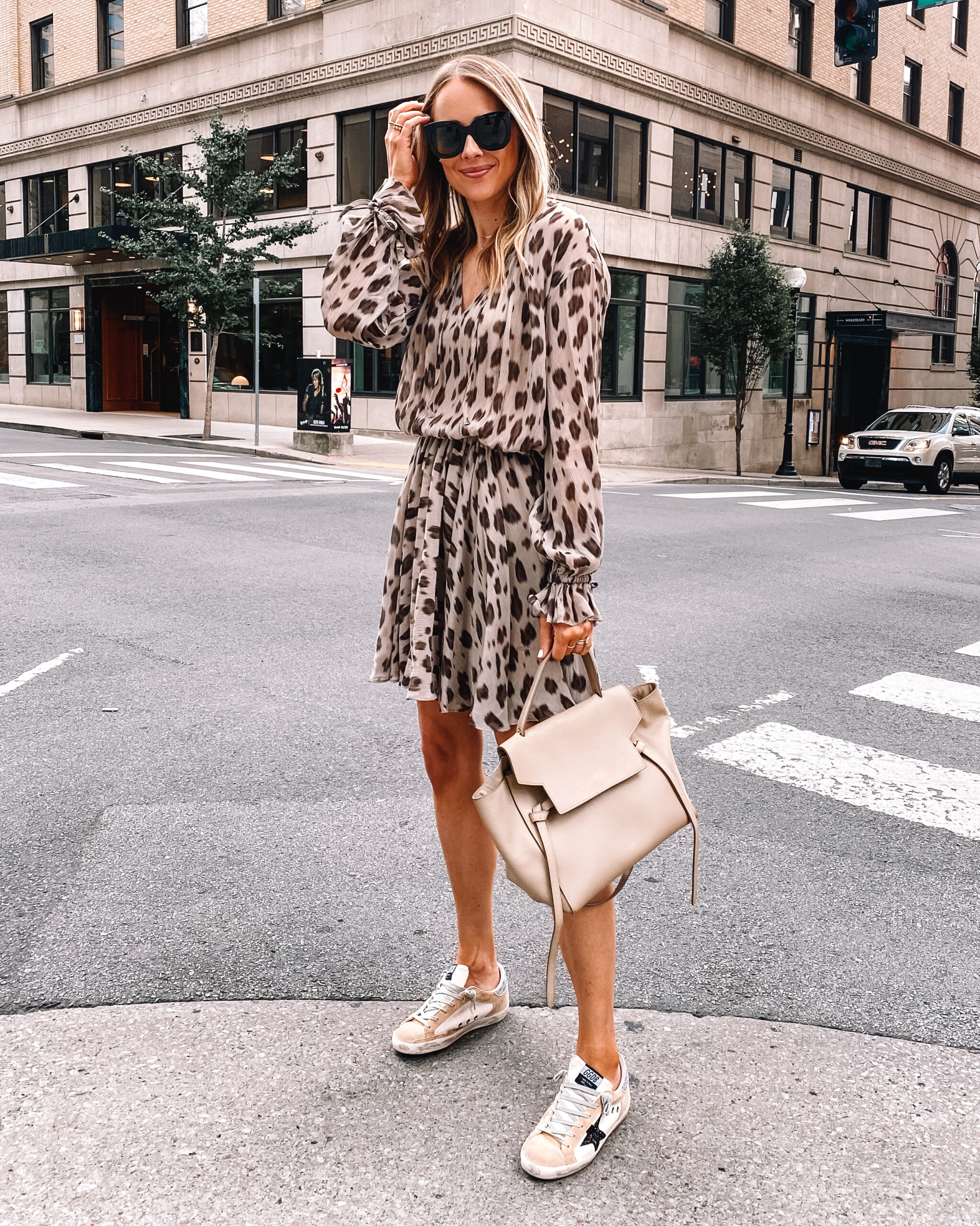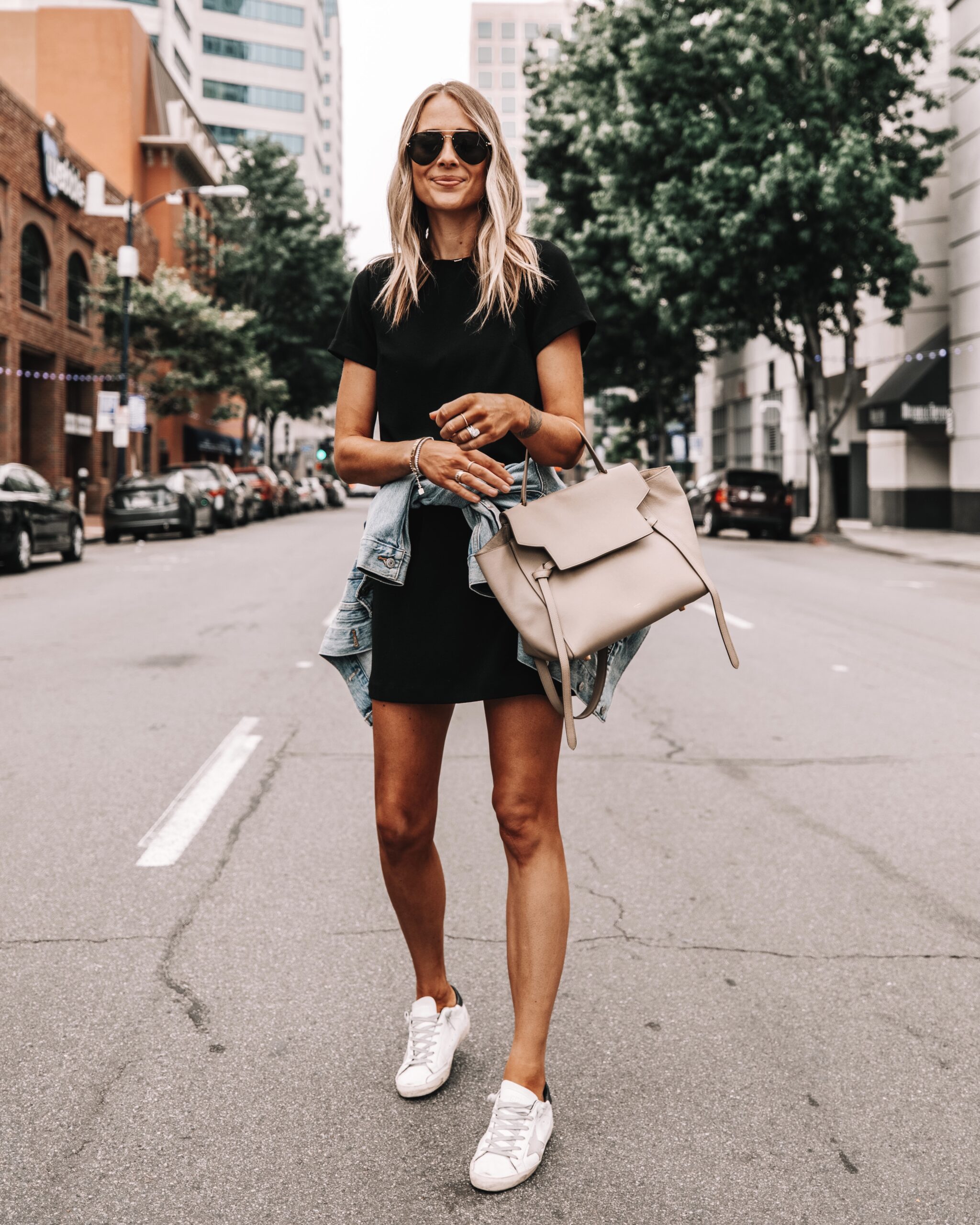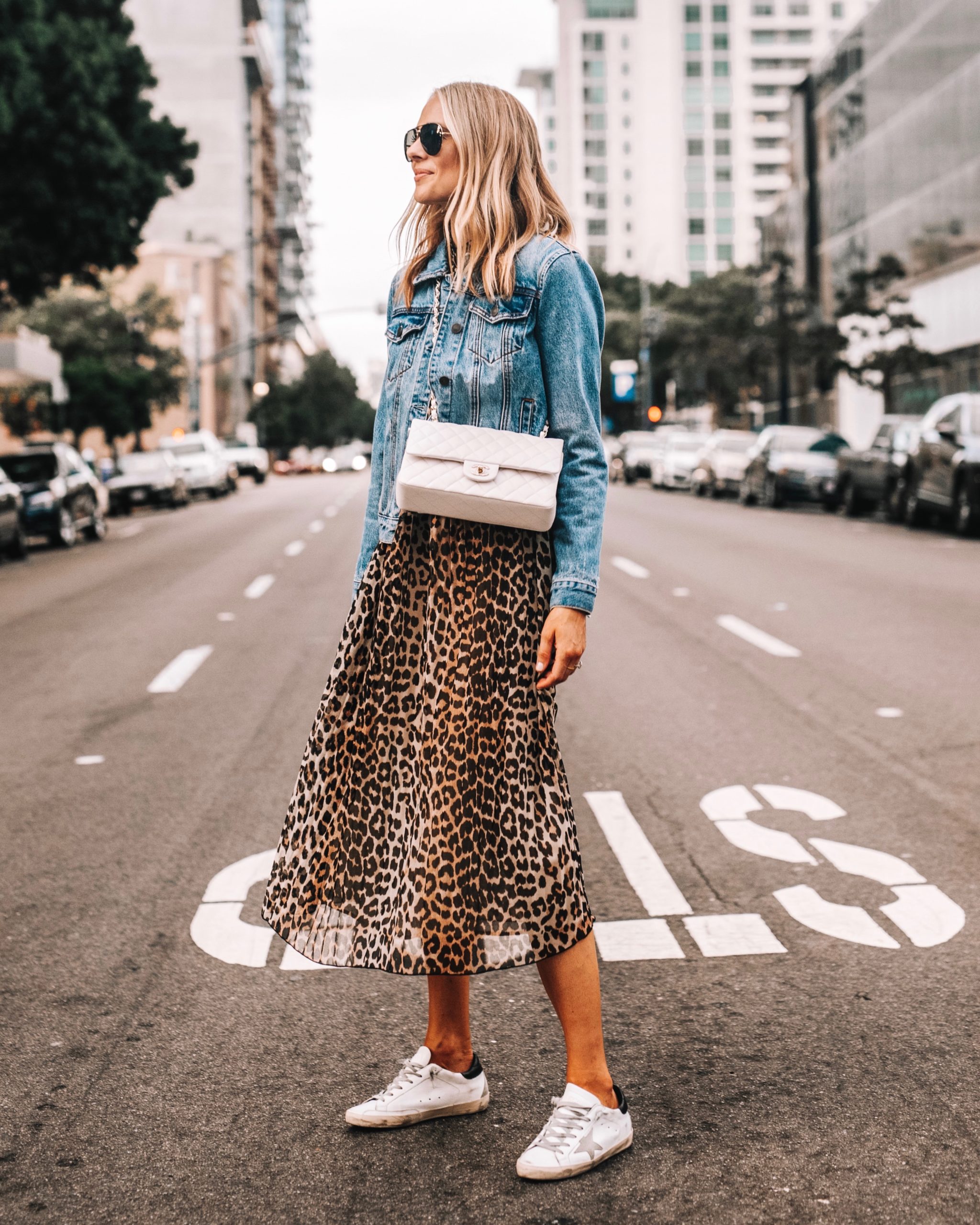 How Much Are Golden Goose Sneakers
For the most popular, basic version of a Golden Goose sneaker (AKA the always amazing Super-Star), the price starts at $530 and goes up from there depending on the style you want. 
Where to Buy Golden Goose Sneakers on Sale
The best place to find Golden Goose sneakers on sale is Cettire.com! Can't recommend it enough.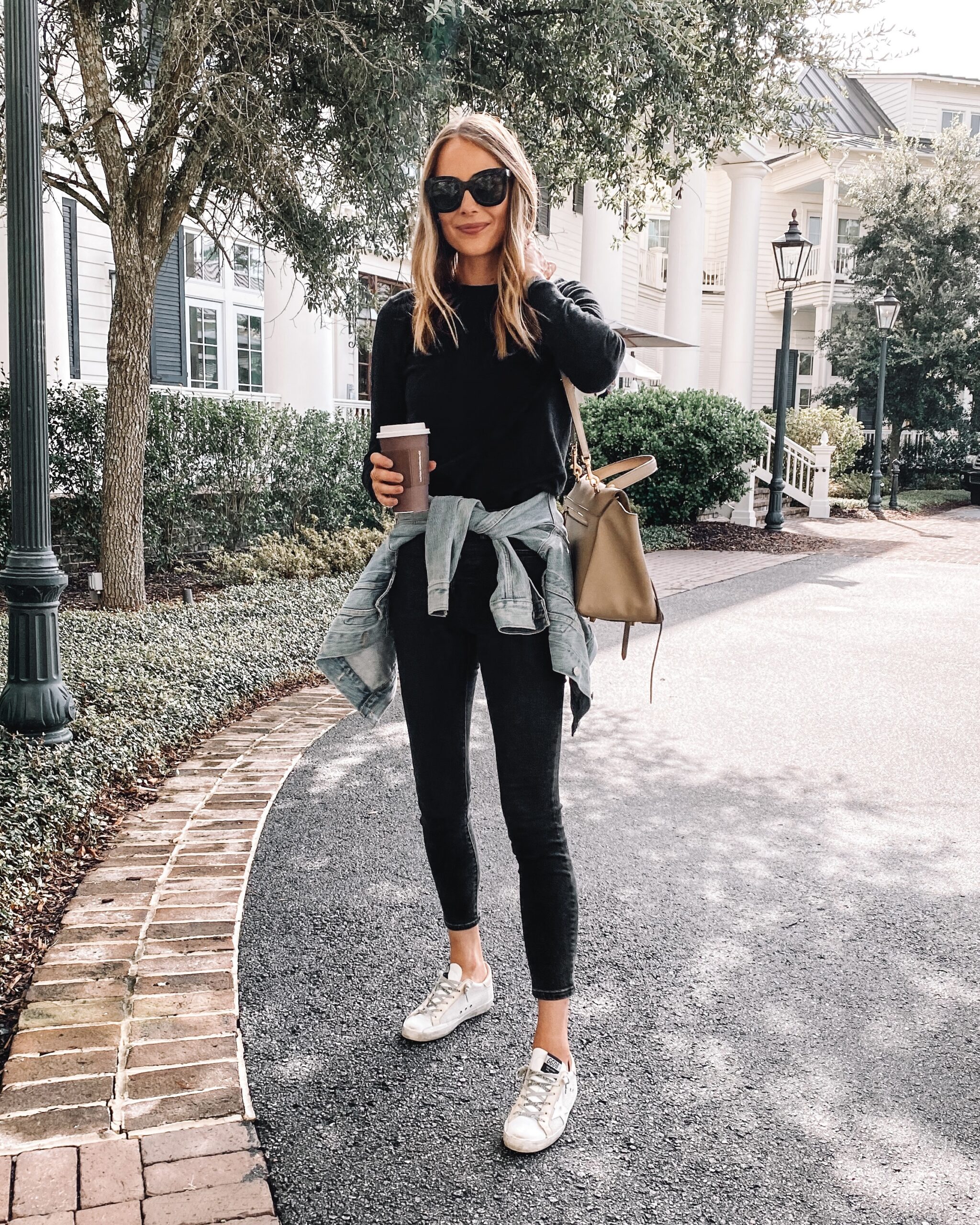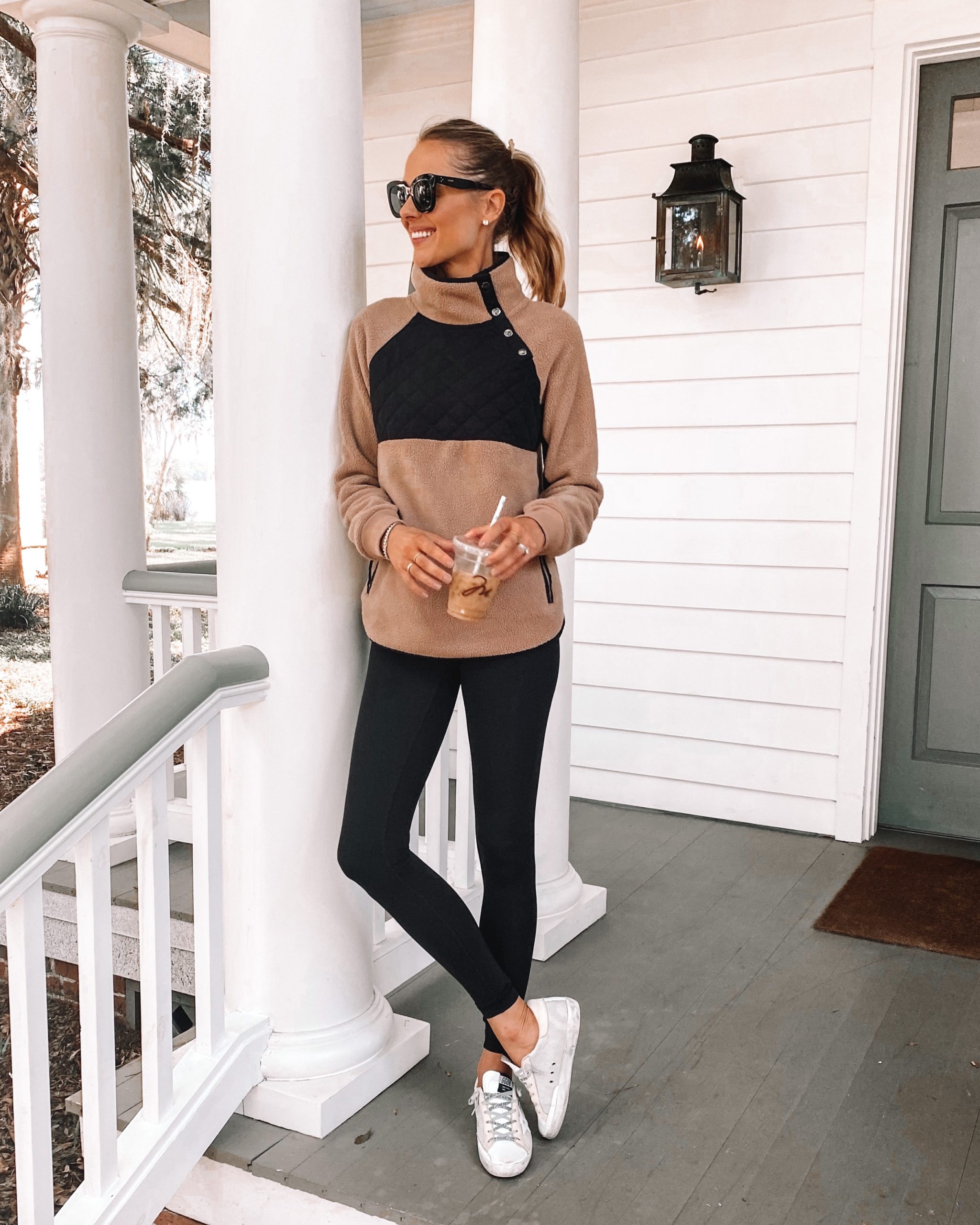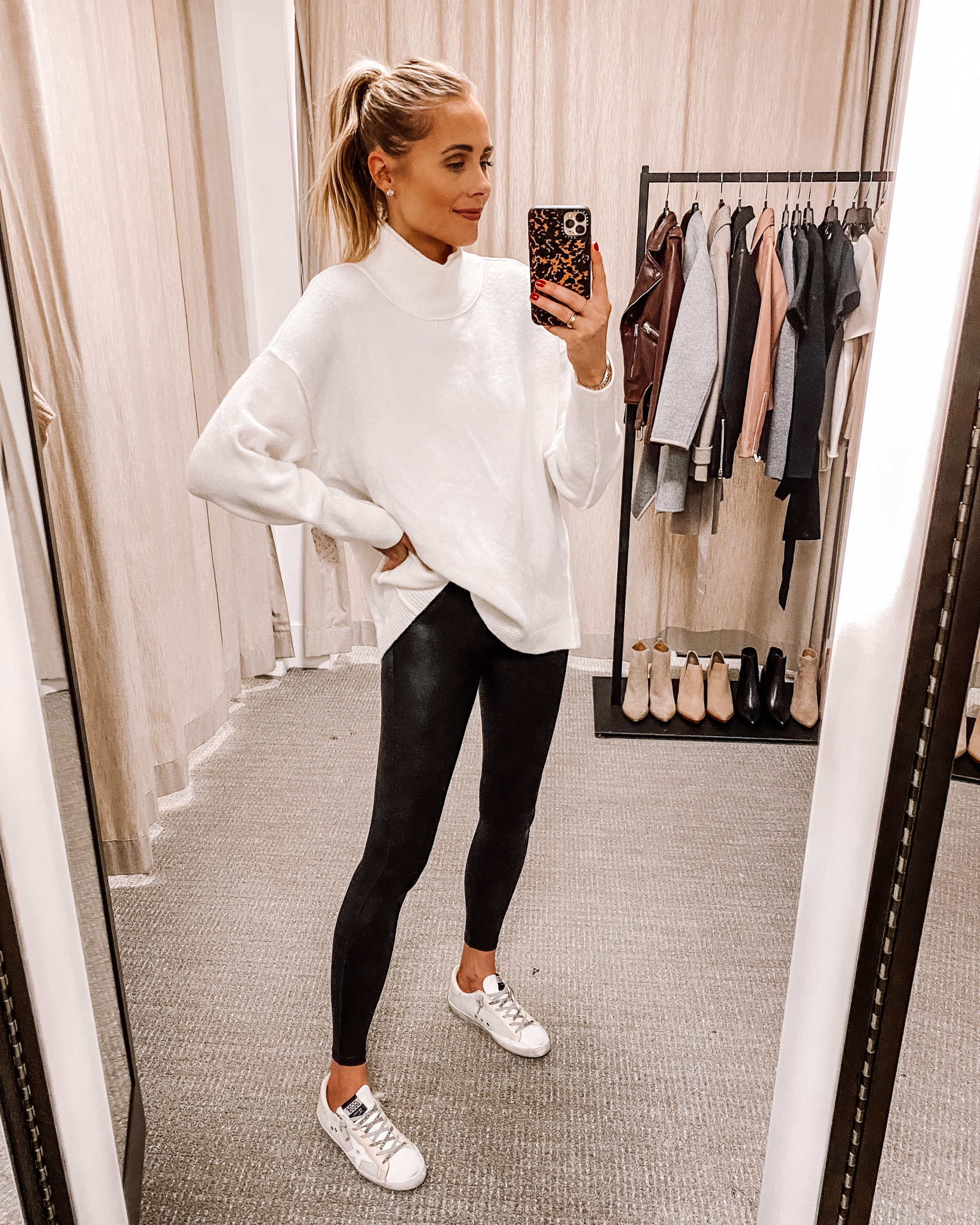 How Do I Authenticate Golden Goose Sneakers
Be as thorough as you can if/when you ever come across an alleged pair of Golden Goose sneakers that claim to be the real deal. You'll want to first study the iconic Golden Goose star to ensure nothing is off there, then you can move onto the sides, the overall quality, and even the insoles and soles. This is a super helpful article you can use to learn more about spotting the real thing!
How Long Do Golden Goose Sneakers Take to Break In
It shouldn't take more than a few wears to feel comfortable in your Golden Goose sneakers and, of course, they only get better with time! Personally, I really don't need to break any of them in at this point. I've had numerous styles and I think my feet are just used to the way they fit!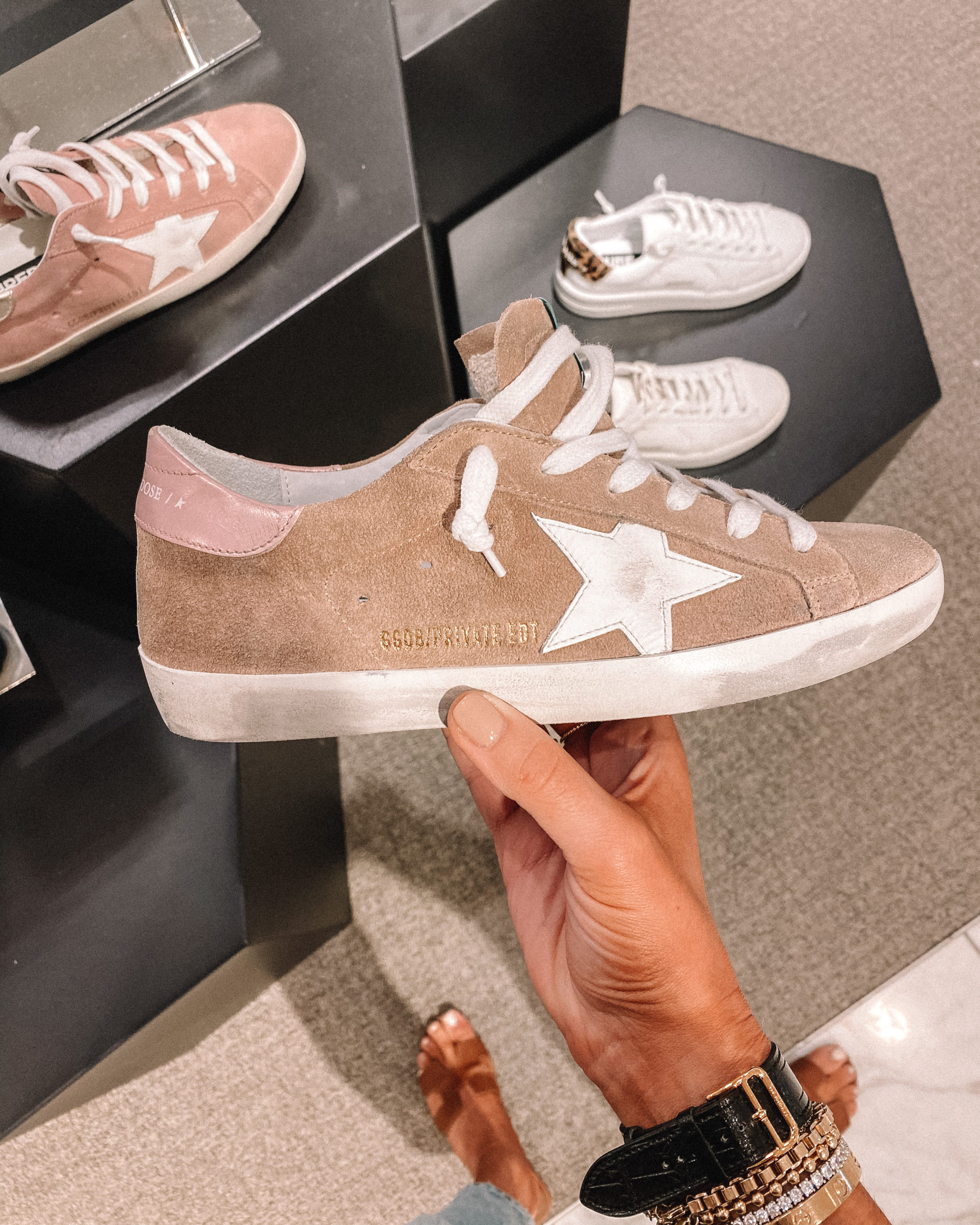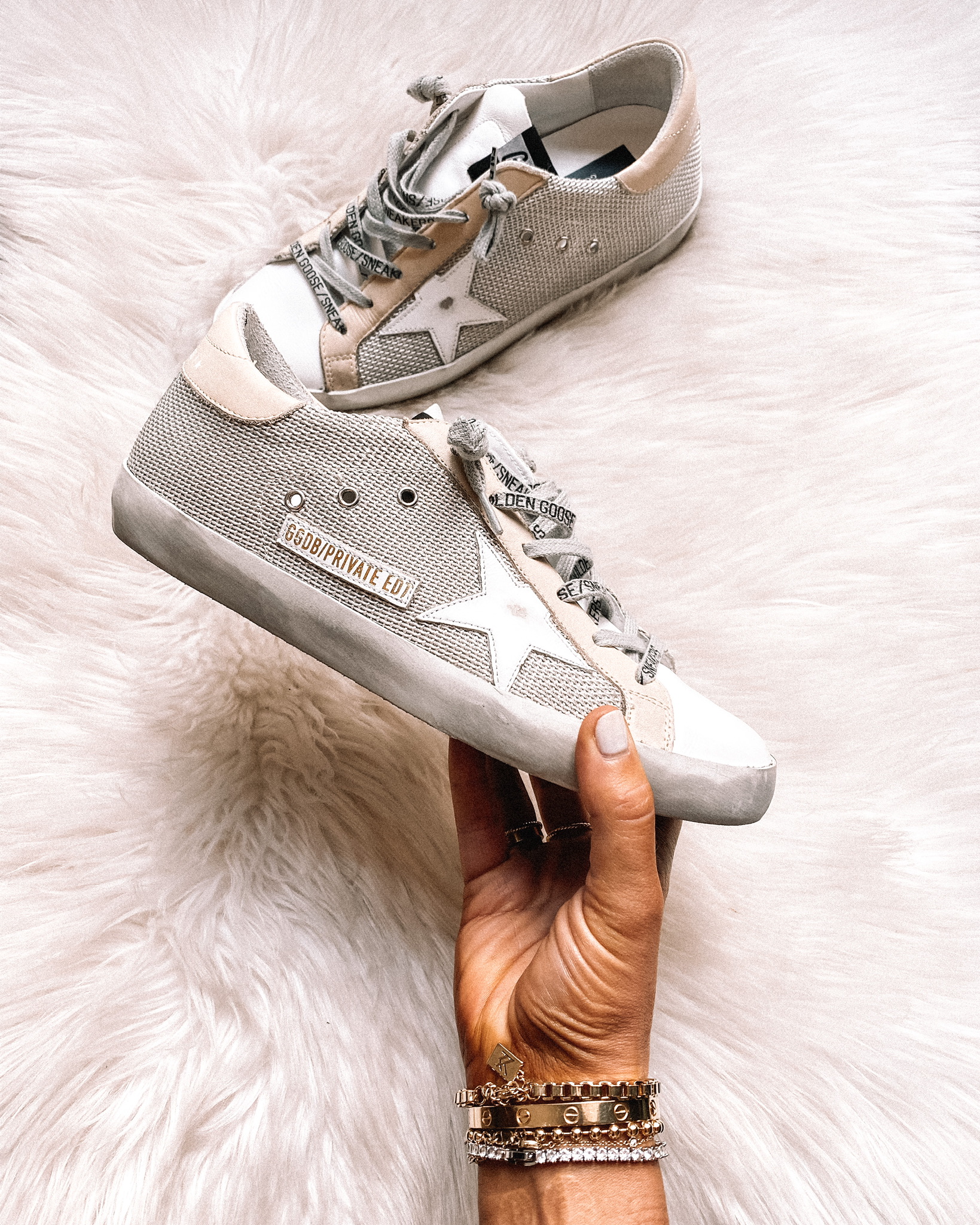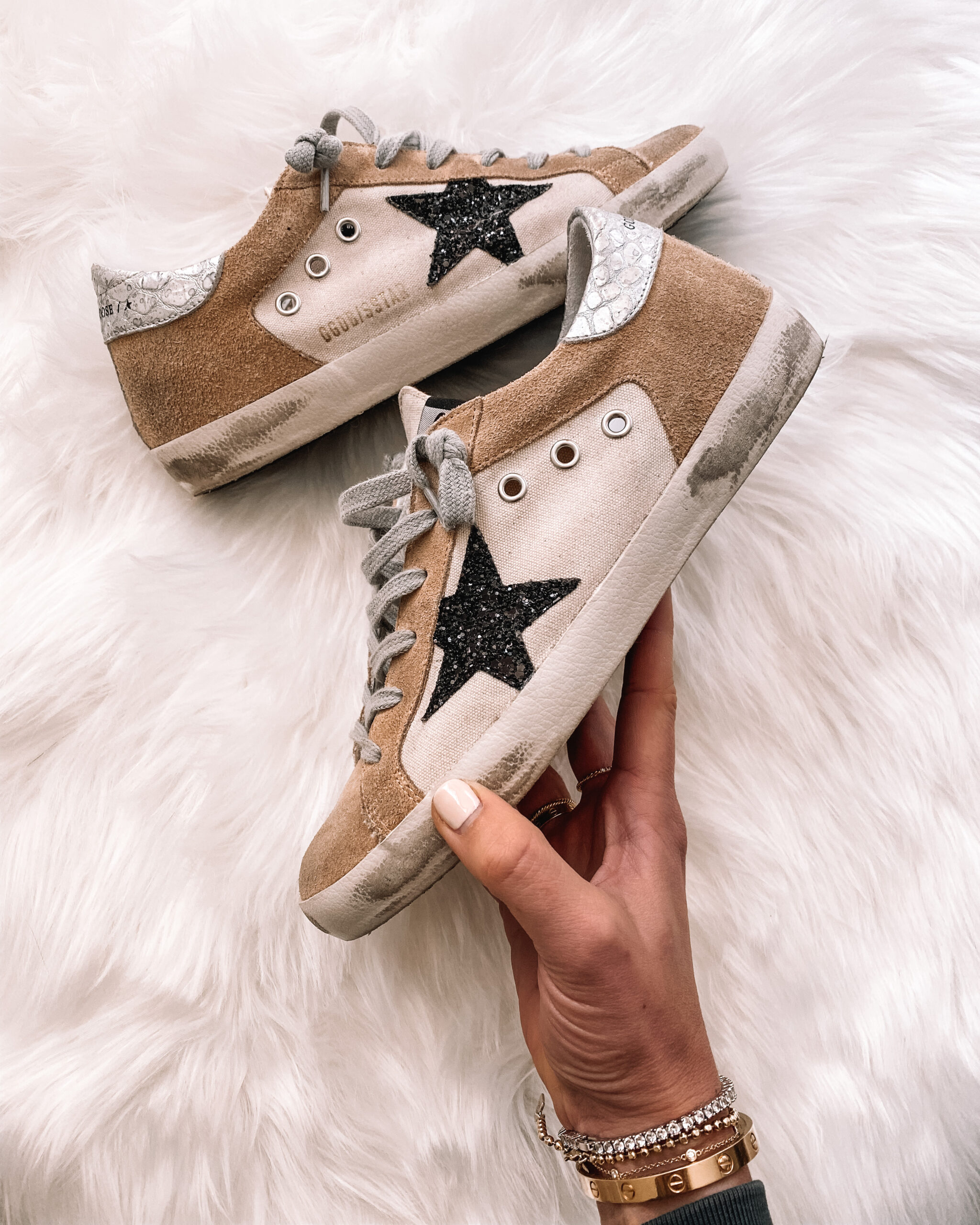 How Do You Style Golden Goose Sneakers
This is what I love so much about these designer sneakers—they literally go with everything. You can wear Golden Goose sneakers with jeans, shorts, skirts, dresses—there is no limit to the amount of outfits you can dress with them! All you need is the best no show socks to wear with your Golden Goose, and you are good to go on the outfit front.
Are Golden Goose Sneakers Worth It
This depends entirely on your own personal taste and budget. Personally, because I wear sneakers almost daily, investing in Golden Goose sneakers has always been worth it to me. While they're popular, they're all so unique and stand the test of time in quality.
I say, go for it—get yourself a pair of Golden Goose shoes!
This post may contain affiliate links, meaning when you click the links and make a purchase, we receive a commission.