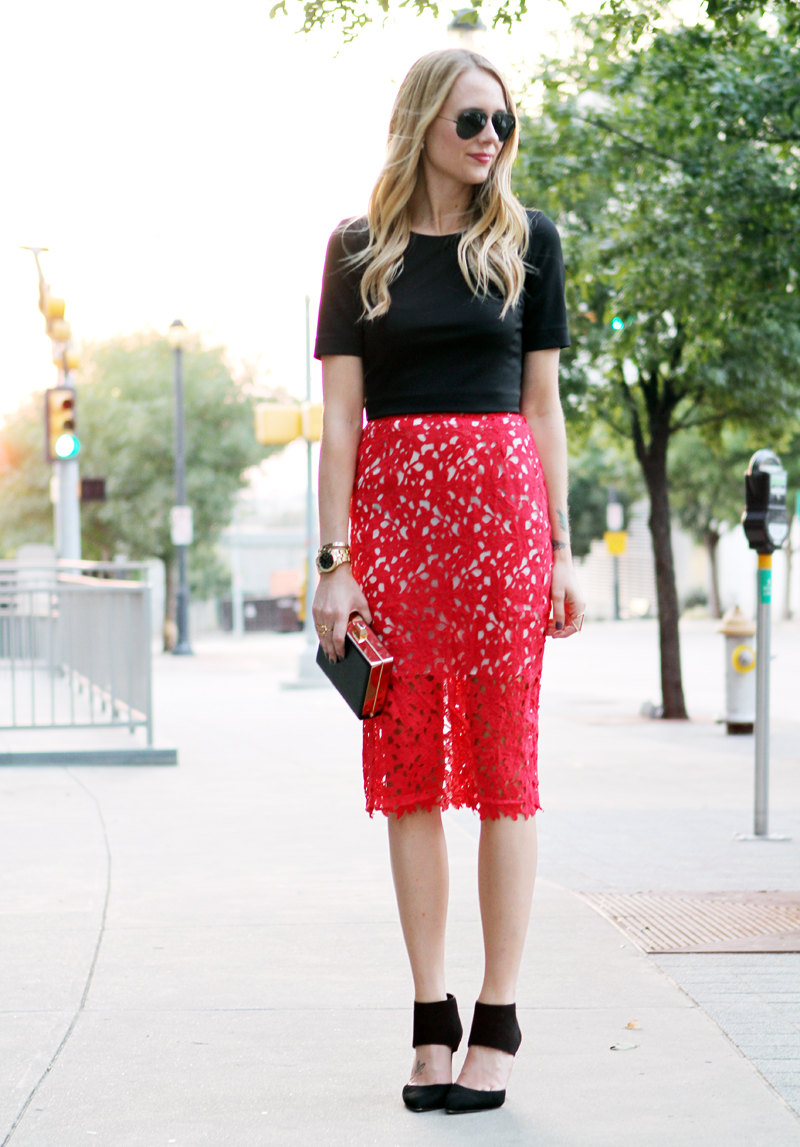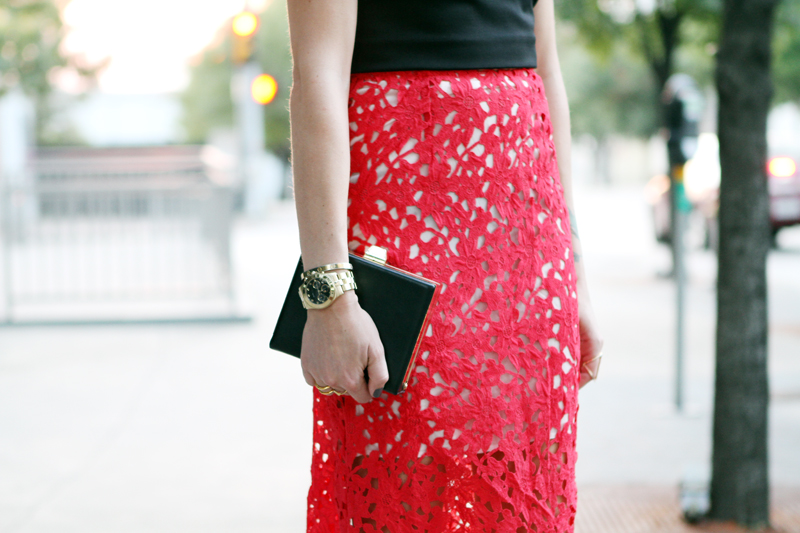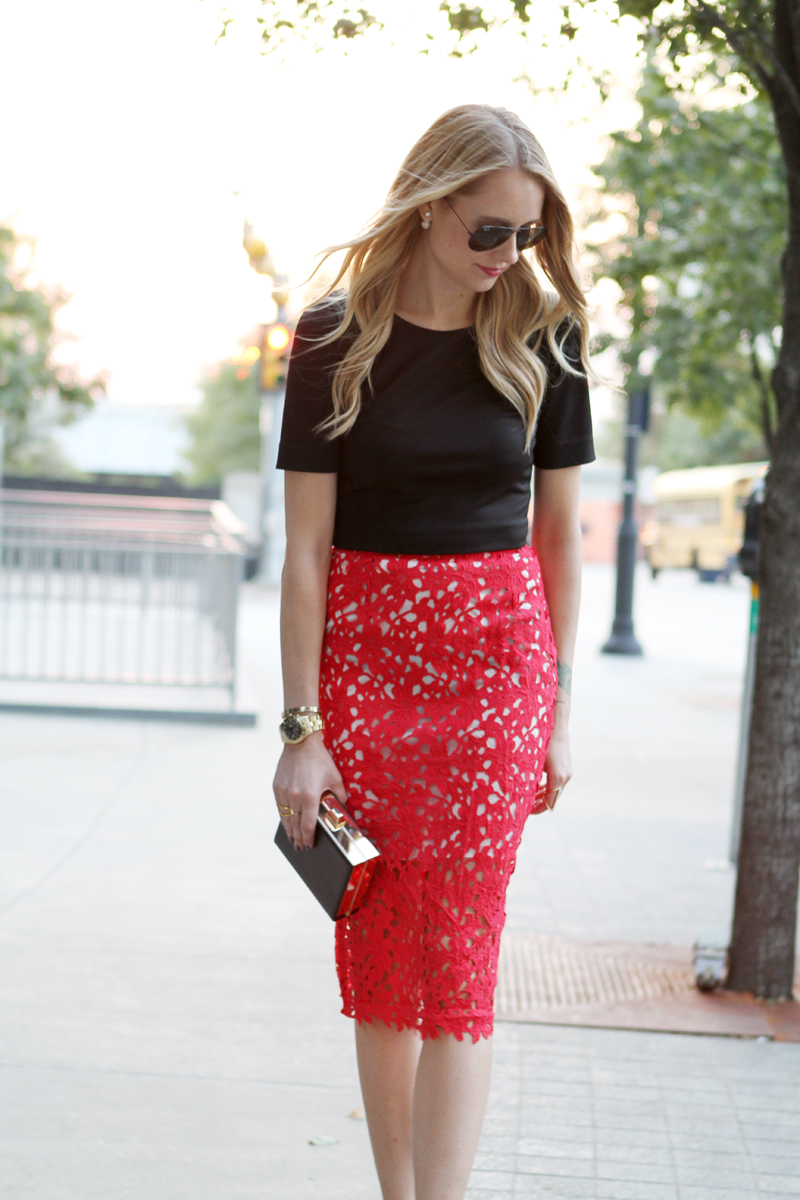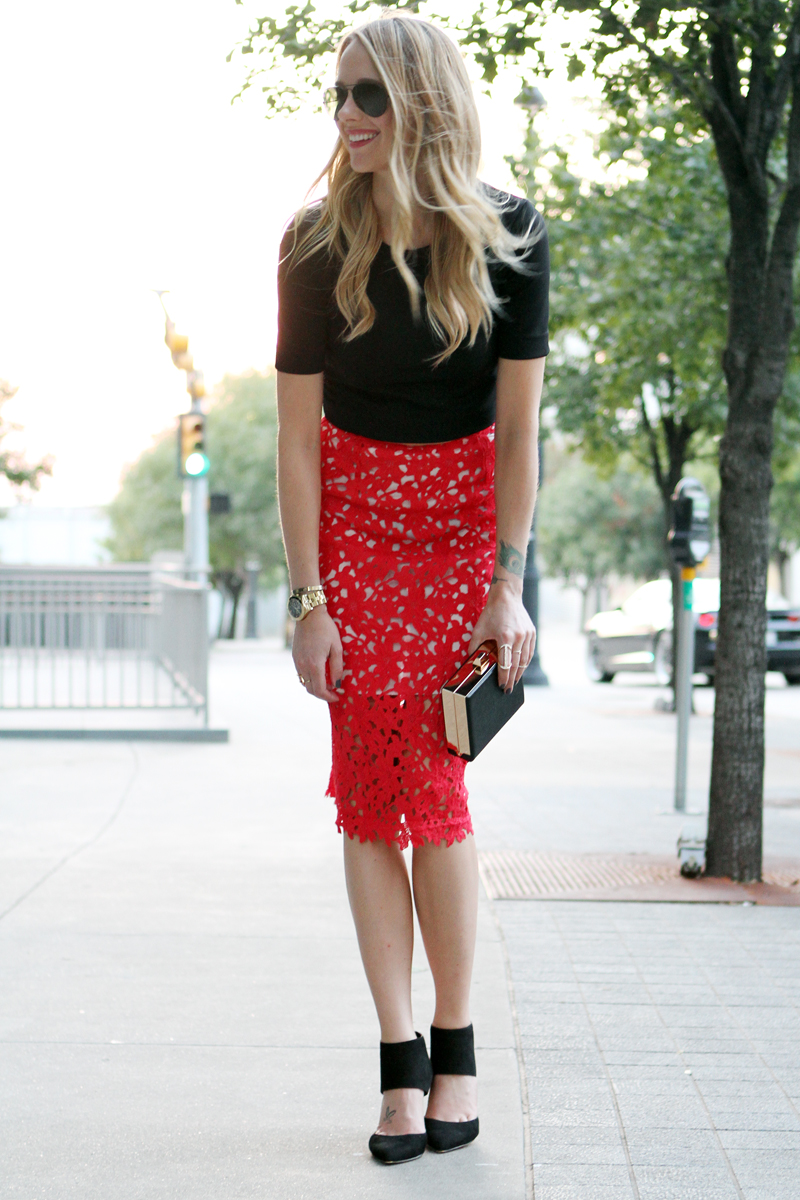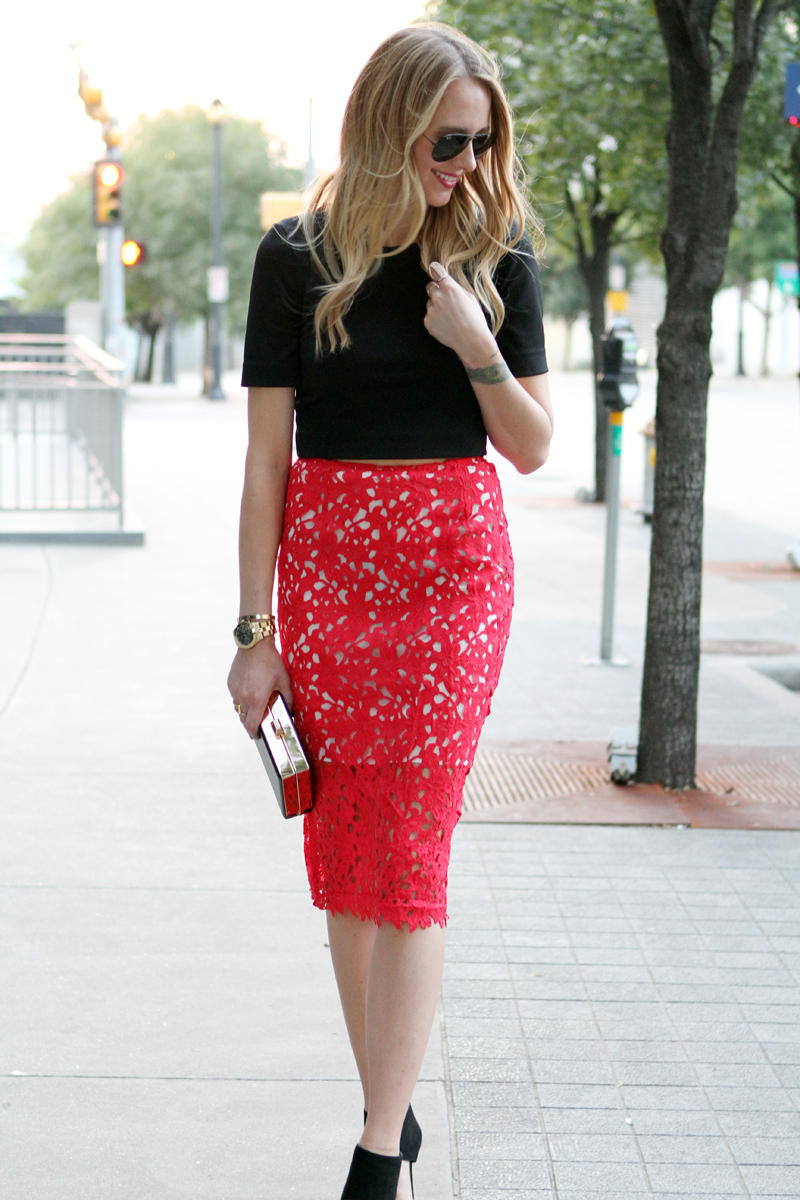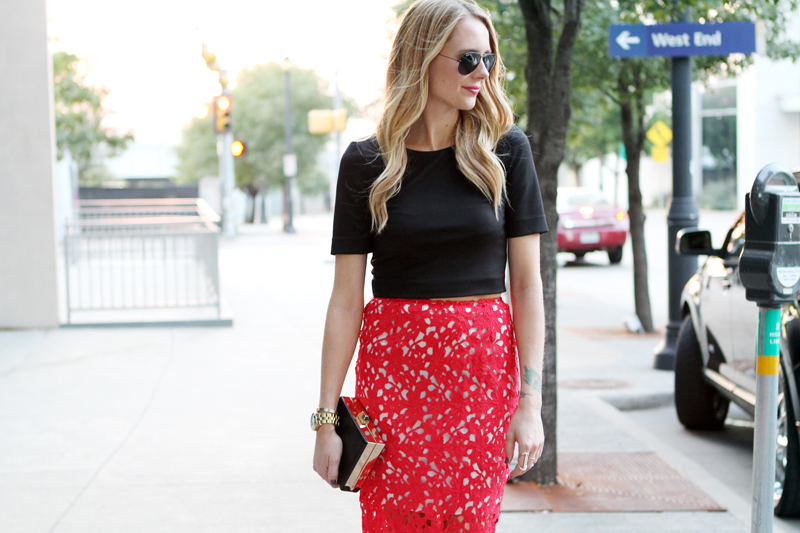 Top: Express UNDER $25! | Skirt: ASOS | Heels: Aldo (old – love these) |
Clutch: Forever21 (similar here) | Sunglasses: Ray-Ban | Rings: c/o Gorjana & Saks UNDER $15! |
Watch: Marc Jacobs (identical here) | Earrings: Target
Photos: KLRMYR
Hello friends! Let me start off by saying how good it is to be back! If you didn't know (or don't follow me on Instagram), I was in Asia for the past 15 days for work. It was the longest I've been away from home, so obviously I'm ecstatic to be back. I had full intentions on posting every day while I was away, but there were limitations once I arrived in China, so I wasn't able to. So sorry for this! But don't worry, I will have plenty to cover this week including some great sales to get you ready for the holidays! I hope everyone enjoyed their weekend as much as I did! Happy Monday!
XO!
SHOP THE LOOK

SHOP LACE MIDI PENCIL SKIRTS