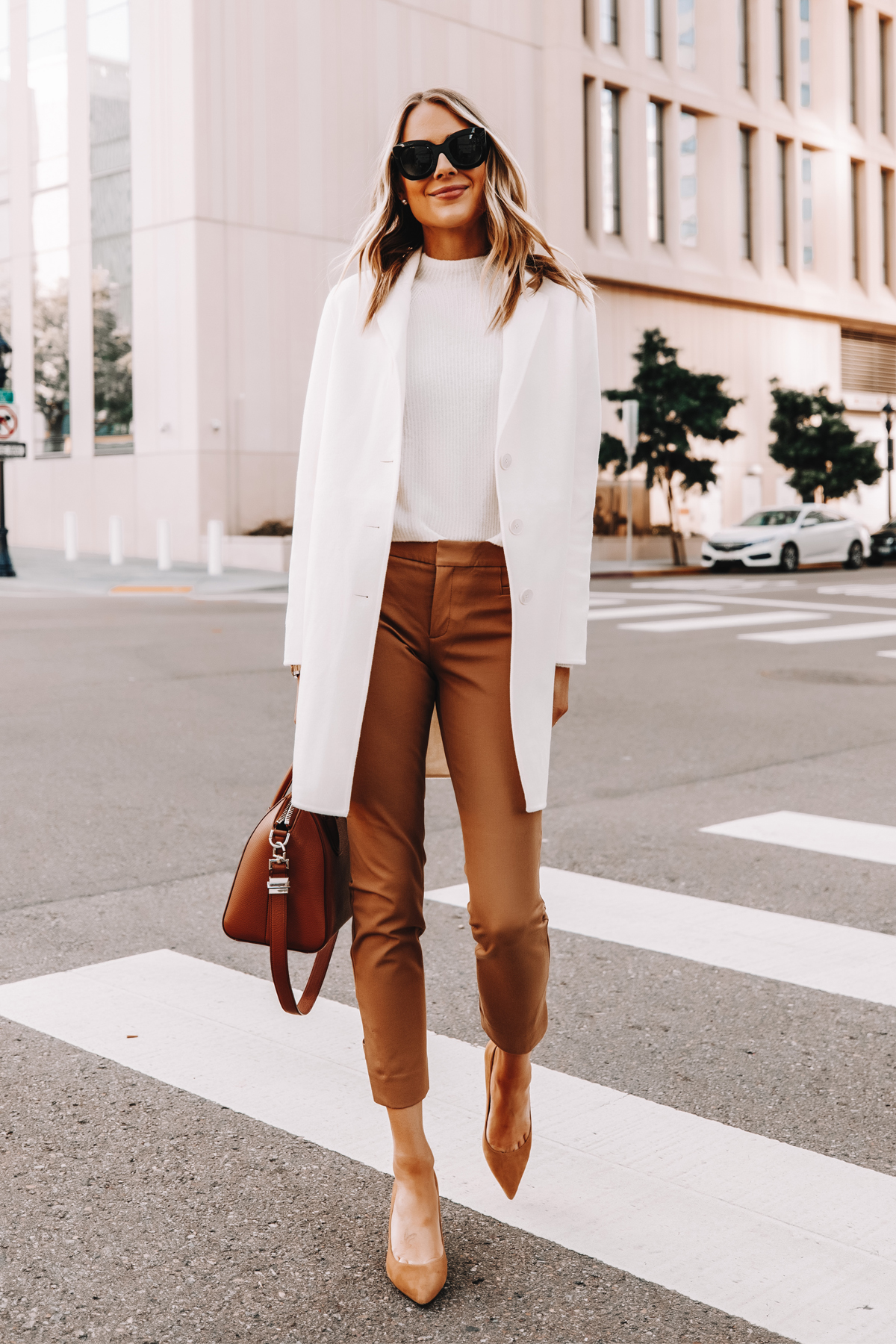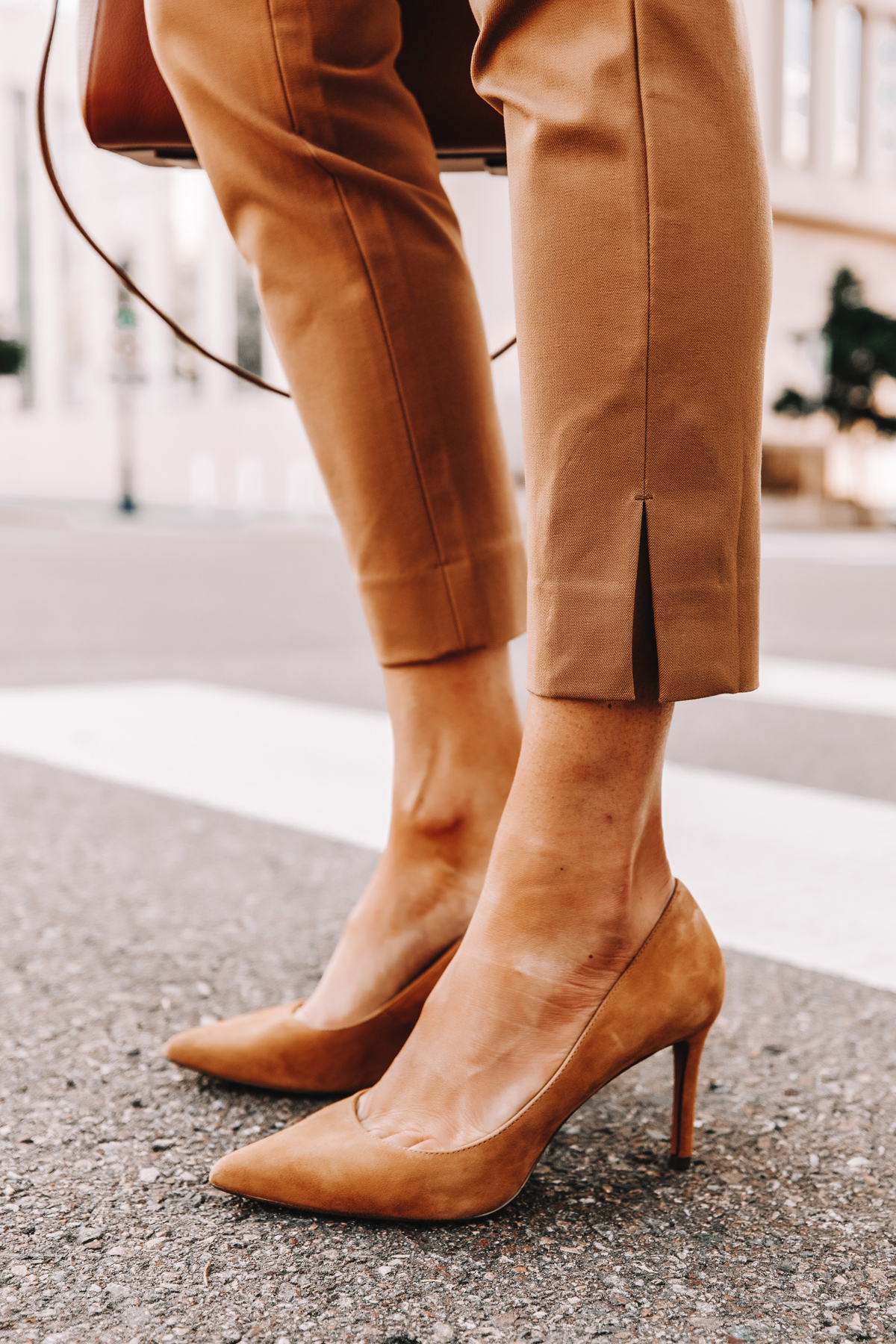 One reason I love fashion so much is the daily challenge to create easy looks that don't require too much fuss. That's why having a capsule wardrobe or, at the very least, solid staples in your closet is ideal. You want versatile clothing you switch out easily depending on the occasion, and that's where Banana Republic's selection of biz-professional and chic-casual comes into play.
For example, if you're a working woman, sometimes the last thing you want to do at 5pm on a Friday is an outfit change for happy hour. On the other hand, you don't really want to enjoy wine and office gossip in the same slacks and heels you've had on all day. The solution? Change your pants!
No, really. In my "workwear" look, my white sweater and white topcoat look ready for meetings, status reports, and even a business lunch paired with Banana Republic's skinny-fit, washable Sloan pant. Throw some heels on, and I'm ready to take on a busy day at work! But, when 5pm rolls around, I'm able to switch into weekend mode with a simple change of pants. Swapping out my smart slacks for classic high-rise button-fly jeans and a cute pair of white sneakers instantly changes my entire look to something more casual and comfortable!
Bonus: packing a pair of jeans and sneakers takes up little to no room in your car or work bag, so the outfit swap is seamless. I love that Banana Republic can take me from desk to drinks so easily!
Work to Weekend Style